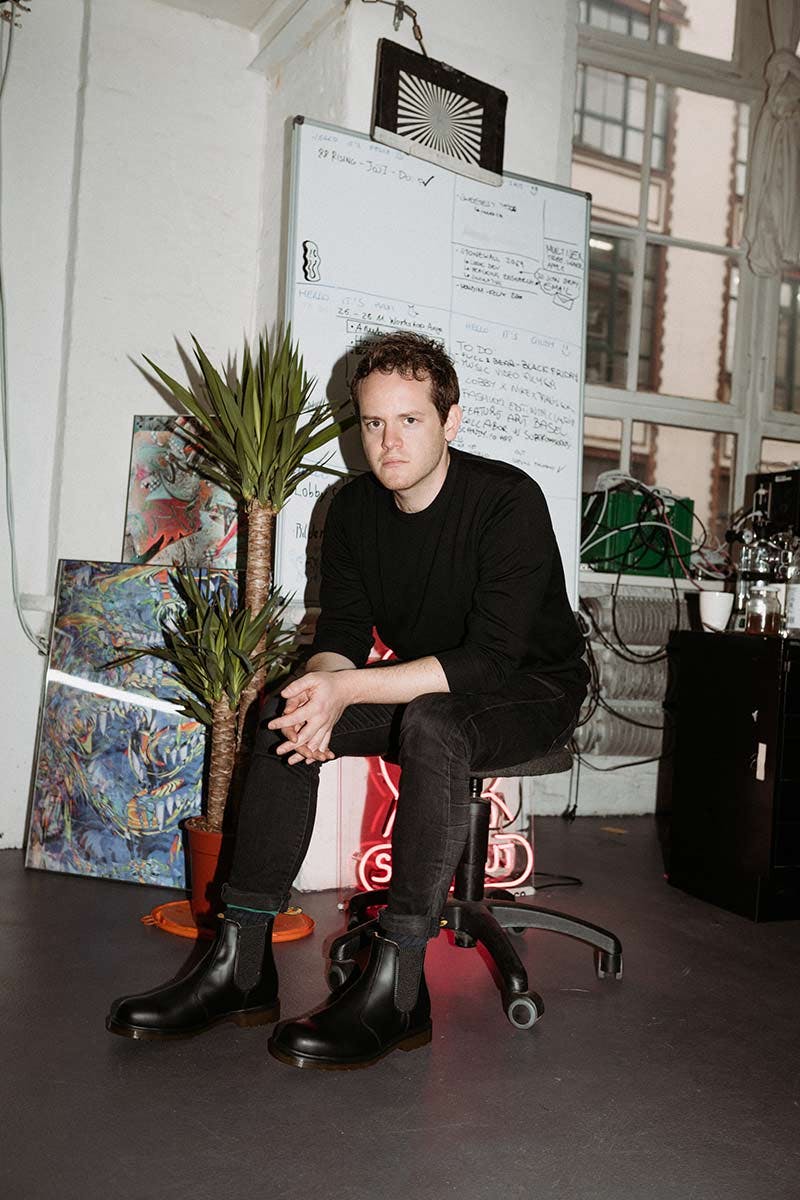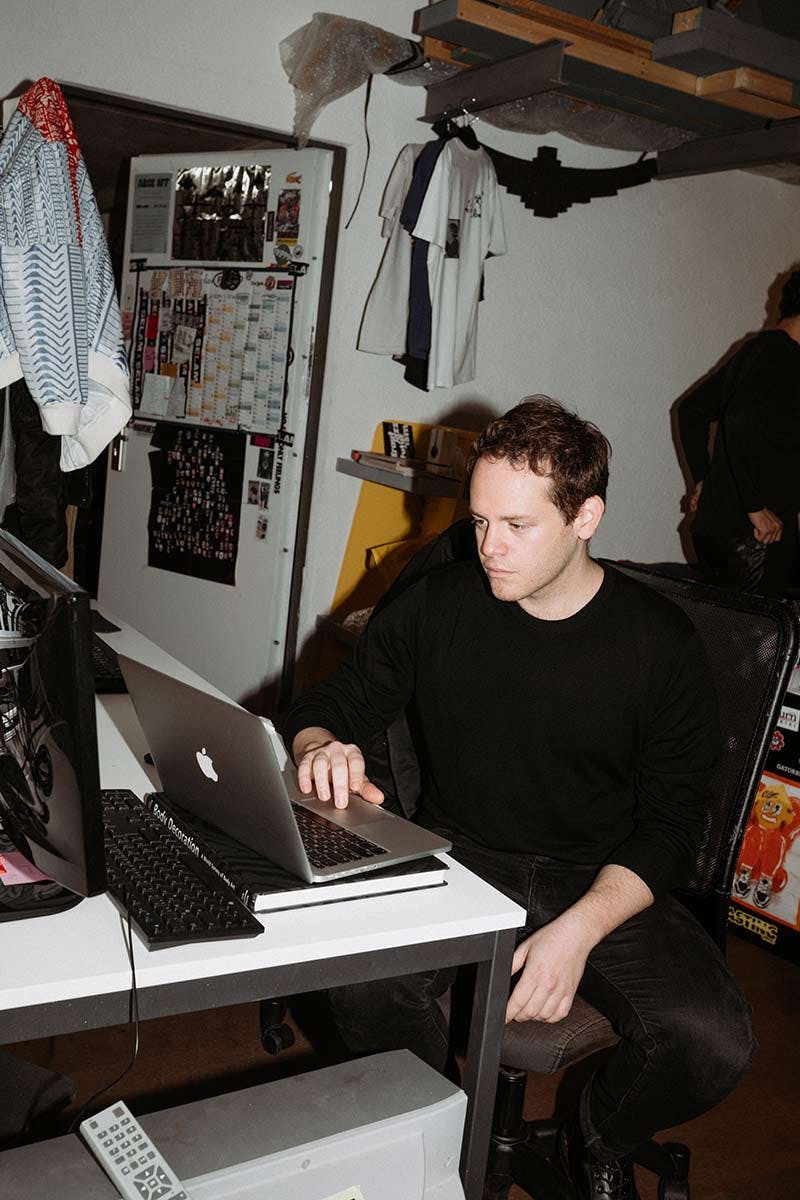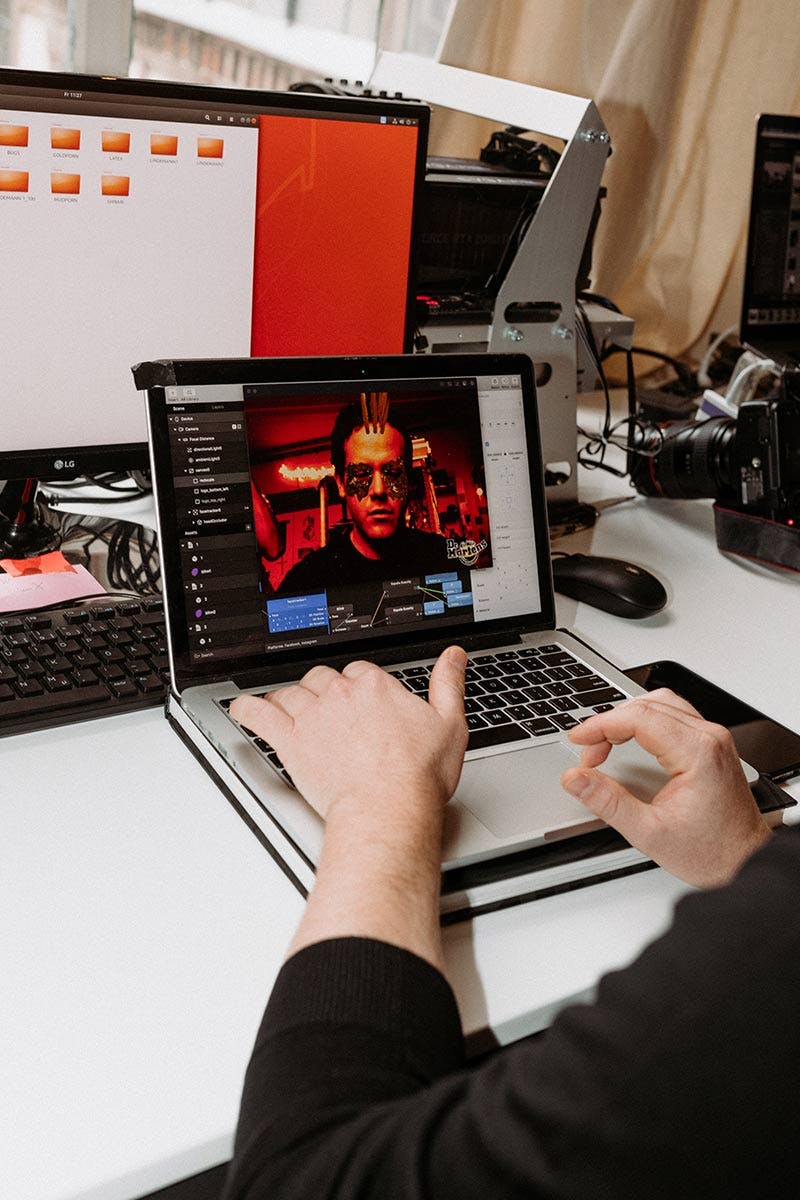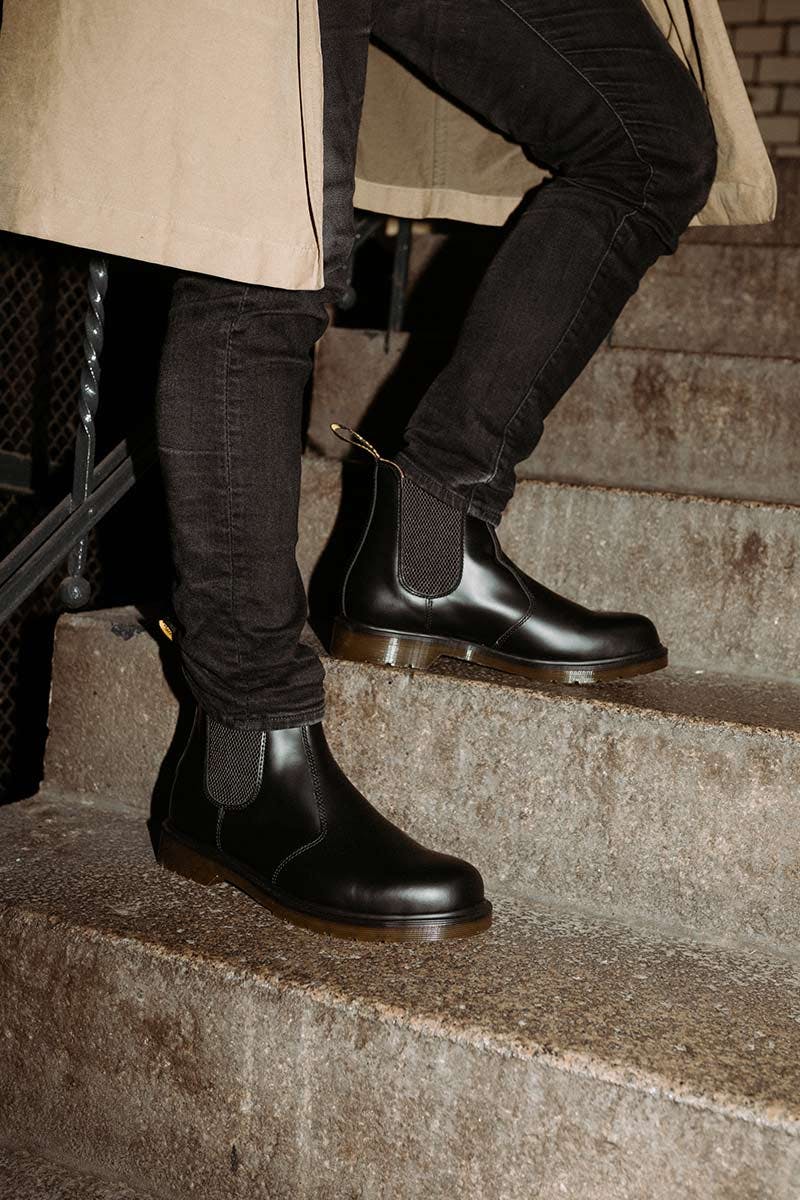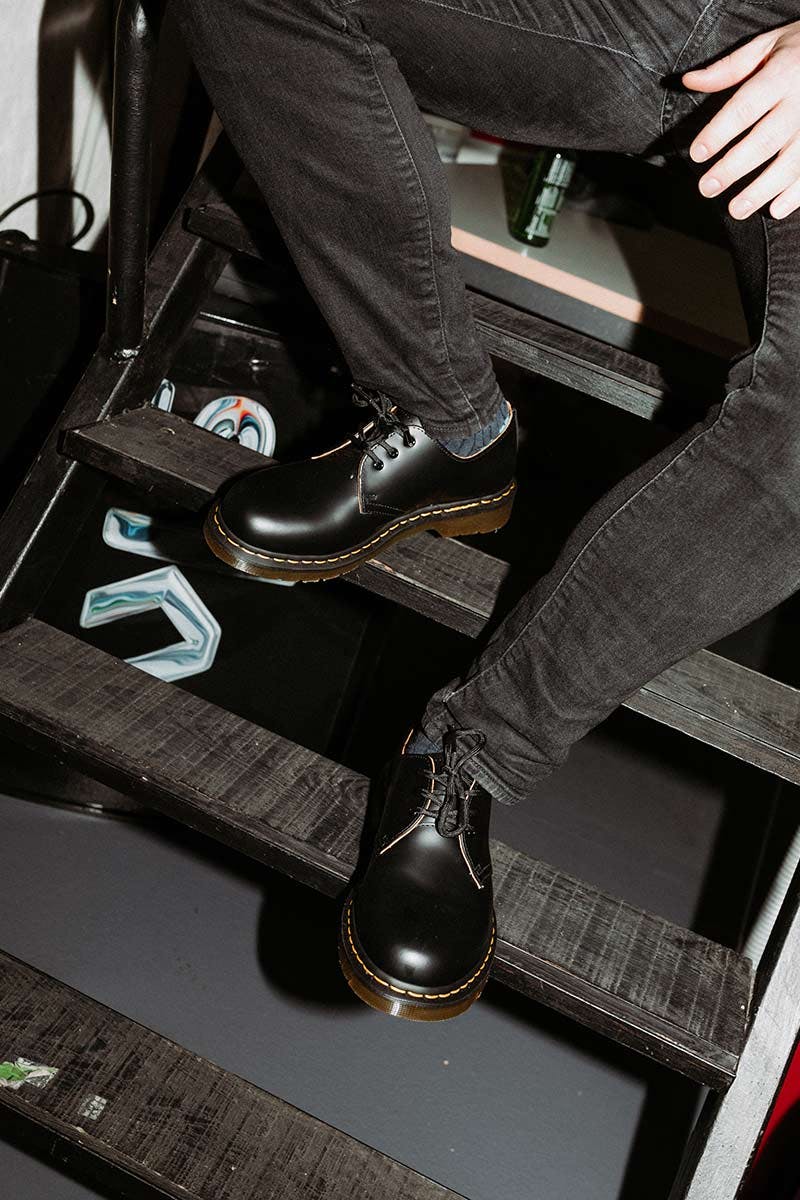 Everybody who owns Dr. Martens knows what they're getting into: first, you have to break them in, which is like a hazing process—once you get past it, you've put in the work and the boots are yours for life. "The only thing tougher than a Dr. Martens boot is the person wearing it," declares the brand whose iconic boots were designed on the very principles of grit and resilience.
In the spirit of toughness, Dr. Martens launched the "Tough as you" campaign which features young artists who have had to overcome obstacles, like prejudice or hardship, to emerge as leaders in their field. In conjunction with the campaign, Dr. Martens is hosting a series of events throughout Germany in Berlin, Cologne, Düsseldorf, and Stuttgart. Each event will feature an original AR experience designed by the Berlin-based designer Assaf Reeb, who—as a pioneer in the emerging industry of Digital Fashion—is the perfect model for persistence and innovation.
Ahead of Thursday's Cologne event in the Tough As You series, we caught up with him to chat about his come-up as a designer, and his collaboration with Dr. Martens.
When did you want to become a fashion designer, and who were some of your earliest influences?
I was 16 when I first realized that fashion incorporated everything that fascinated me creatively - shape, color, texture, sound, references to the body and cultural context. I was really into making films at that time, and that influenced how I approached fashion - creating an atmosphere and a "world", rather than being focused only on the craftsmanship of making a garment. Some of my first meaningful inspirations were Vivienne Westwood's early work in terms of using fashion as a cultural and political tool, Issey Miyake and the book "Irving Penn Regards the Work of Issey Miyake" which taught me a lot about making strong imagery. It broadened my horizons in terms of what can be considered as fashion and how powerful a fashion image can be. Walter Van Beirendock was another major inspiration - his work empowered me to use fashion in an original and fearless way, without worrying too much what people's reactions would be.
When in your fashion career did you come the closest to giving up? And what made you keep on going?

When I finished my MA I wanted to start my own brand in London. The work I did has drawn a lot of interest but I couldn't stay in the UK. I went back to Tel Aviv and spent a couple of years struggling to create my own work in the periphery of the fashion world. It's been an extremely difficult and painful fall to be "exiled" after working so hard towards a goal and succeeding in reaching it, but then going back to square one. I've always continued doing my work, because for me there's an element of it that is disconnected from other people's approval. This isn't necessarily a good or a bad thing, it's just a fact of life for anyone who is on a mission to create new things. The fact I was so far away and had no resources to create pushed me to learn some skills working with 3D to visualise the ideas that I've had, which is how I got to working on digital fashion and AR - something I'm very grateful to have the opportunity to work on at this moment in fashion through my startup IVA - Immersive Virtual Apparel.
Tell me about your motivations behind IVA. Do you see VR/AR as changing the fashion industry?

The company I co-founded, IVA, is working towards a future where fashion exists in virtual environments at the same scale and quality that it does in physical ones. We are seeing a new generation that has no preference to physical existence over digital existence and our digital personas are becoming increasingly more important. VR, and particularly AR for mobile, is making the digital experience more immersive, which enables some of the highest user engagement we have seen to date. This means that fashion brands who would want to address young people will have to exist simultaneously in both worlds.
In addition to fashion, you also make Instagram filters that have gotten pretty viral. What draws you to making AR filters?
Being able to reach millions of people and change their appearances is a dream come true for any fashion designer. This is a combination of creating objects and making them useful through the reach of social media. While it's different from designing physical clothes in some ways, it's also very similar in others.
Because VR design uses fewer resources than analog design, it has the opportunity to be much more democratic.
What part of Dr. Martens, or its culture, sparked your creativity for the AR experience you're designing?
For me, Dr. Martens stands for strong, unapologetic, out there, grounded in its heritage and full of integrity. I was looking at the Mods and Punks, who were the first sub-cultures who adopted that utility shoe as a style statement. I believe that is why Dr. Martens is to this day a symbol of power and personal style - it is a powerful shoe, and wearing it is a statement, which reflects in the digital artwork I made.
The next Dr. Marten's event, featuring Reeb's AR artwork, will be in Cologne on November 28. For more info, click here.
Shop the collection worn by Reeb below.