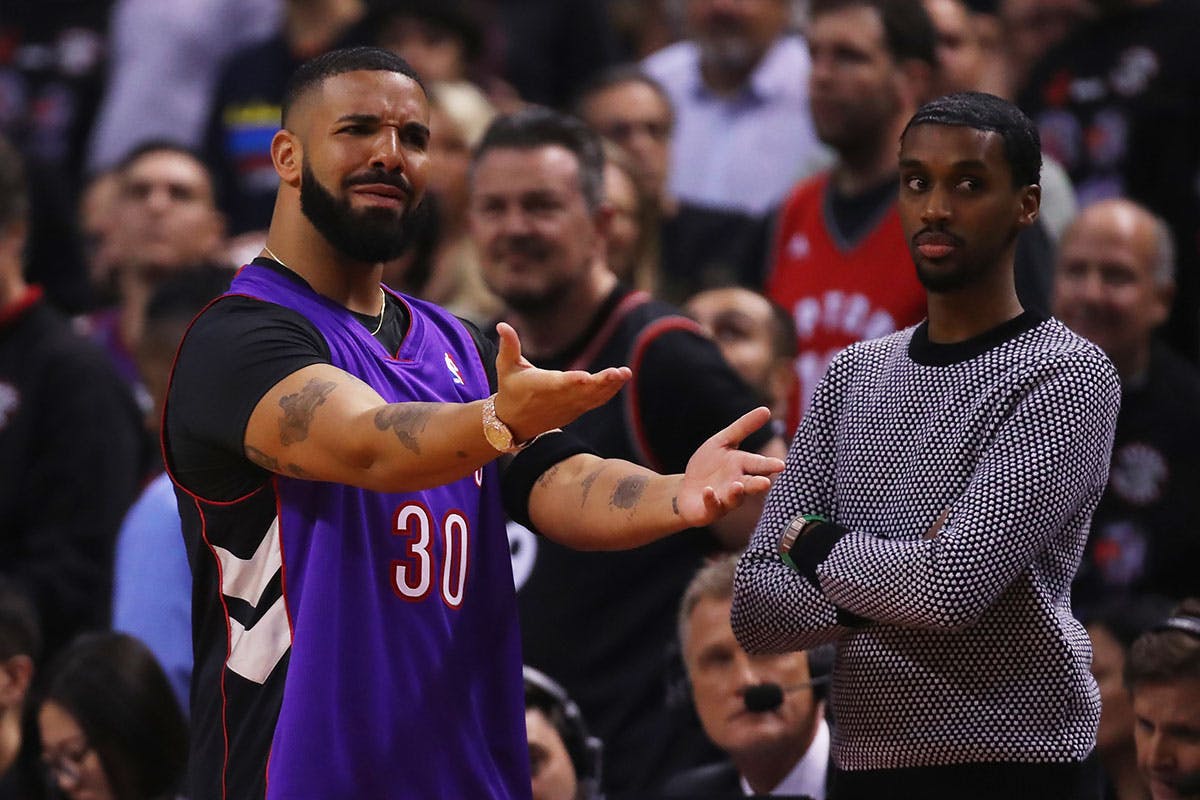 It seems like everyone in the Golden State Warriors camp is getting bored of Drake's aggressive support for the Toronto Raptors in the NBA Finals. Not only did Bay Area radio station KBLX-FM ban all of his music before game three last night, but Pusha-T's brutal Drake diss track "The Story of Adidon" got an airing at the Oracle Arena before the game started.
The track, which dropped last year during the two rappers' very public beef, took shots at Drake from a multitude of angles, including dissing his parents, his producer, nuking his mooted adidas deal, revealing his secret son, and more. Listen to it being played during the game three warm-up below.
KBLX-FM wasn't the only radio station to ban Drake's music in response to his antics during the playoffs. Milwaukee station 103.7 KISS-FM also took his tracks off air as the Raptors faced off against the Milwaukee Bucks in the Eastern Conference Finals.
Not that any of these moves have knocked the Raptors off their stride. They saw off the Bucks 4-2 in that series and last night's 123-109 victory put them 2-1 up in the Finals, with game four taking place tomorrow in Oakland.