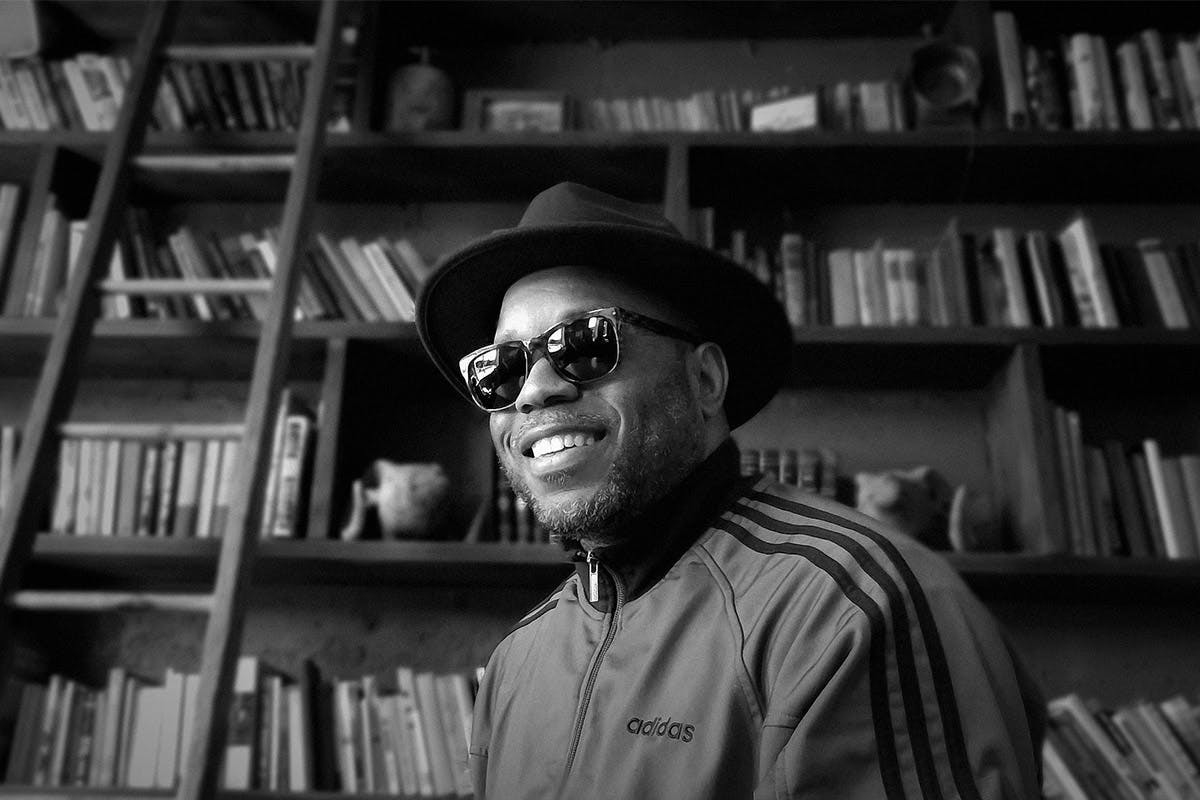 We recently put together a dope interactive feature highlighting the artists behind traveling art and music exhibition Jack Honey Art, Beats & Lyrics — a show started in Atlanta in 2004 which has grown to showcase hundreds of artists all across the U.S.
Now, we get to know one of the men behind the 'Art, Beats & Lyrics' show itself — visual artist and curator Dwayne "Dubelyoo" Wright, who made a name for himself early on as an illustrator and streetwear designer. Together with founder Jabari Graham, Dubelyoo's been curating AB&L for over a decade in partnership with Jack Daniel's. The show provides a unique experience whether you're a seasoned collector or it's your first time buying art.
We spoke to Dubelyoo to uncover the history of the show, their relationship with Jack Daniel's (an event partner for more than 10 years), his advice for aspiring artists today, and more.
Check out our interview below, and learn more about Jack Honey Art, Beats & Lyrics.
Where did the idea for 'Art, Beats & Lyrics' come from?
The idea of Art, Beats and Lyrics came from Jabari [Graham]. He wanted to do something that tied music and art together. He went on a mission to try to find artists and musicians, but the tricky part was a lot of artists that were in the urban scene back then, the street artists, the graffiti artists, they all had aliases and they were hard to track down because they didn't want to be found.
I was one of the artists that he contacted. I was in the very first [show], which was at a bar in Little Five Points in Atlanta, and the turnout was pretty good. It had a couple hundred people come out, which is more than we expected. Four months later we had an opportunity to do a bigger version of it, and that's when Jabari and I really started working together.
Could you tell me a little more about how you and founder Jabari Graham started working together?
After the first show we met up at another bar in Atlanta. I believe someone who worked with [a local] museum approached [Jabari] and asked, "Hey, would you guys like to do college night?" Back then the museum used to attract a younger crowd. I was like, "Yeah, I'd like to help work with you on that." We had to figure out how to raise the money for, and how to produce it, and how to put it together, and wrangle all the artists.
The show was expected to have about 500 people show up. That's what we were prepared for because it was in the Atrium. What ended up happening was 3,000 people showed up, and the line went around the museum and they had to shut the doors because there was so many people coming in, and that was before the age of social media. That was just straight up, old-fashioned word of mouth, and we packed out a museum and closed it down in two hours.
That hype helped build the legend of the event, so that years later we were able to partner with Jack Daniel's, and that enabled us to take the show from being just an Atlanta show to being a show that traveled to 10+ cities a year.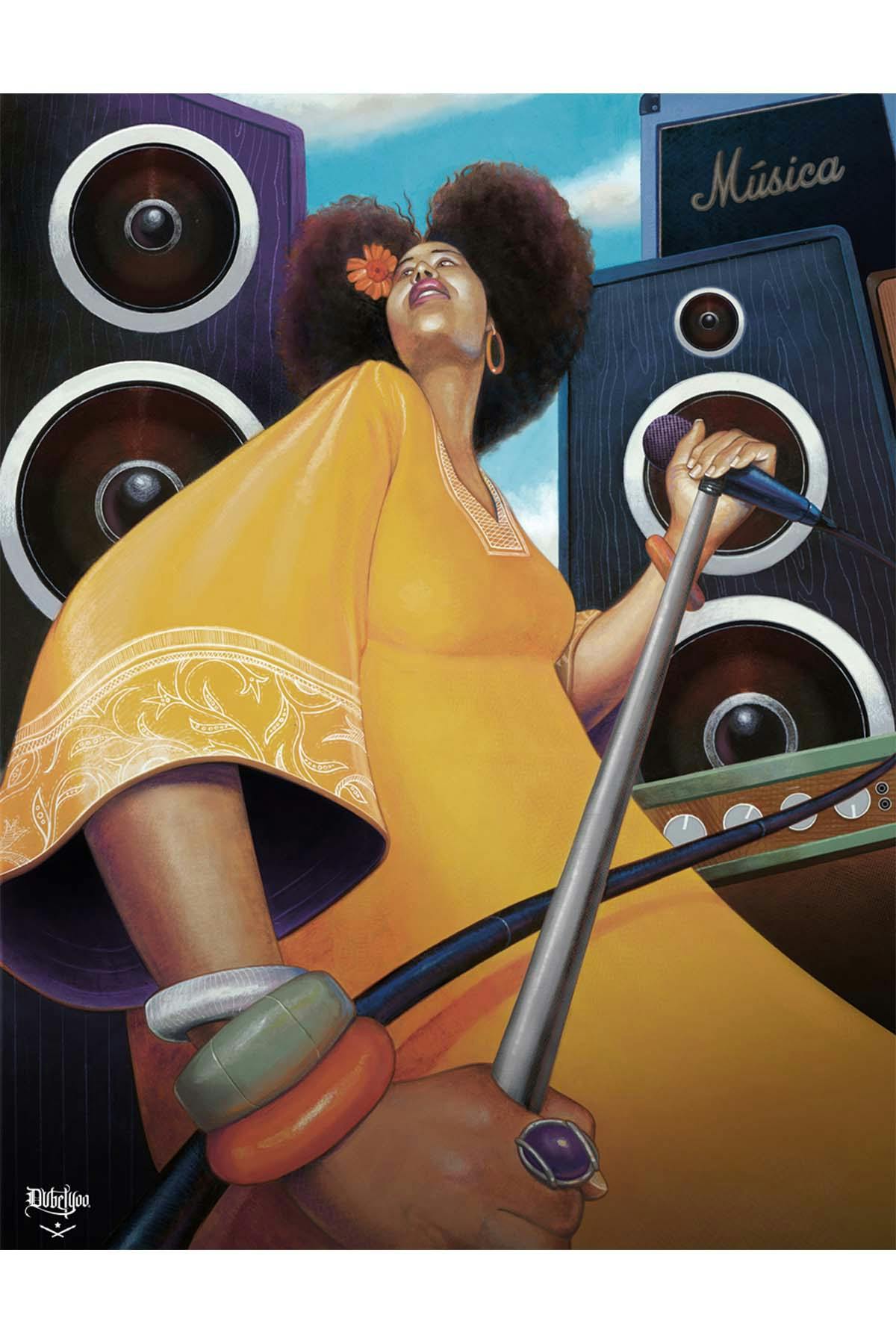 I'm curious about the show's connection to Jack Daniel's, I know they've supported you guys for years. Could you explain your history with them?
Jack Daniel's was represented by an agency in Atlanta and that agency heard about our event — they wanted to sit down with us and see if we could produce the same thing for them. We did a test show in Charlotte and that was a hit. Then we did Atlanta [and] St Louis and we started traveling. It took us a while to figure out how to navigate everything, working with a brand, doing a show.
Over the years we've had opportunities to try different things, and worked together with the brand and implement different ideas, and we're very fortunate because a lot of people don't have that opportunity. So that relationship has been great because over time we've developed into something that has connected with and inspired a lot of people.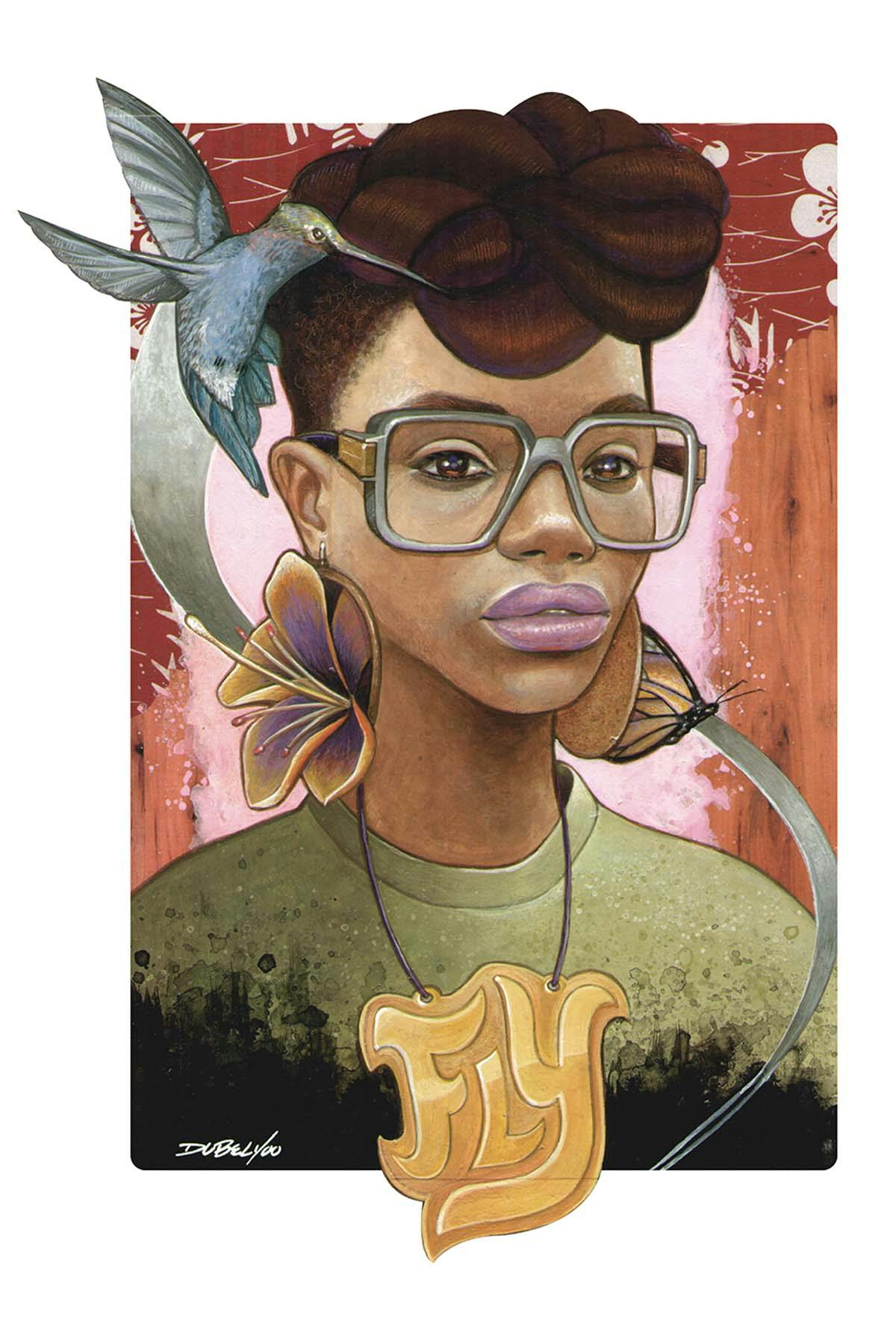 What are some highlights of your career so far as a curator for AB&L?
One of the things we wanted to do years ago was an art show in an arena or stadium. And we've done that. Not only have we done that, we've done it many times. We were one of the first events that the [new Atlanta football] stadium had, and to be able to do an art show in a place that's brand new with all the LED screens showing an artist's artwork that are like three stories tall, that was really a memorable moment.
What's your advice for aspiring artists out there looking to follow their own path?
A lot of times there may not be a clear cut road path to success or where you want to go so you're going to have to make your own way. And that's going depend on how much you want to put into it, how much energy you're going to put out there. Research, learn your craft, whatever it is, learn it inside and out till you're so knowledgeable about it and keep growing in that craft. But on the other side of that, be familiar with the actual business of being an artist.
I think sometimes artists get a bad wrap for not being on top of their business, but that is something that artists really should be aware of. And most of all just keep making stuff, keep creating, keep doing it every day. Things can be discouraging sometimes, but know that you're on a path to get what you want to get. So, keep at it and things will come.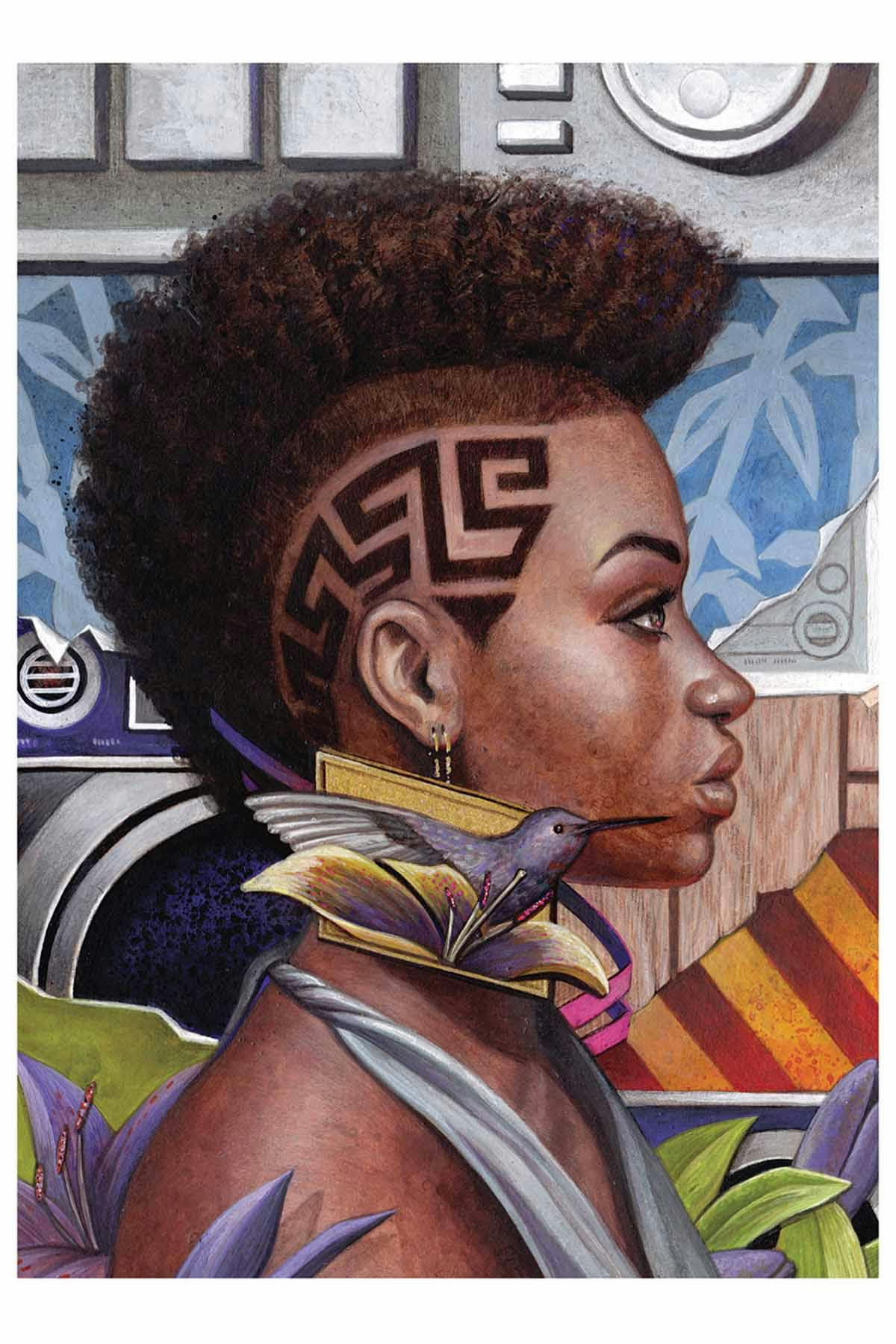 What's in store for the future of 'Art, Beats & Lyrics'?
We want to go to different markets in different cities and get people excited about the show and introduce them to it, as well as build on the installation. A lot of art shows out there are traditional. They have the white walls and you hang everything up.
We want to really enhance our experience. There are no white walls on our show. All the walls are designed to enhance the actual art that's on it so it goes together and makes it more entertaining and more engaging. For future shows, hit up more markets, hit up new cities, as well as just really take the experience of coming to the show to another level. A lot of times, our show is the first art show some of these people have ever been to. Some of the people that come to the show, it's the first time they've ever been to an art event.
So, if that's going to be the case, we want to provide them with a show that's memorable and they can really say, "Hey, I went to this one show, now I'm getting interested in artwork. How do I collect this person? I saw the artist's work here and where can I see more?" So that's the plan.