Ysabelle Capitule, 22, is a choreographer and dancer whom the internet can't get enough of. She's appeared on television shows, including the BET Awards and The X Factor, and worked with Justin Bieber and Bruno Mars, just to name a few.
Over the years, she began exploring the intersection between fashion and dance. "The way I dress and the way I look impacts the way I feel completely, especially when I'm dancing," she shared with us. Her favorite sneakers to dance in are Jordans (because of their sturdiness), and one of her go-to places to cop a pair of kicks is eBay. "I remember I was in college, and that's literally all I would do. I would go on eBay and just scroll and scroll and scroll."
To learn more about her style and how she shops for sneakers, we invited her to be part of our eBay Market Mentor series, where sneakerheads in our world give us their best advice on shopping for authentic kicks on eBay. Watch our video above to get Ysabelle Capitule's expert tips for hunting down your own sneaker grails on eBay.
Safe sizing
"Always look for your specific size! Don't be tempted by good deals or rare finds if they aren't perfect. You will be mad when you find what you want but it's not your size!"
Check seller authenticity
"Reviews! Is your seller legit? eBay Authenticity Guarantee offers peace of mind."
Play with the filters
"Search for what you want, then play with filters like highest to lowest price. You might find bangers for a good price when you sort them correctly."
Wear and tear
"Look for the shoe with the right amount of wear and tear! Some shoes look better clean, other shoes look better worn. Know what you like. Shoes have character."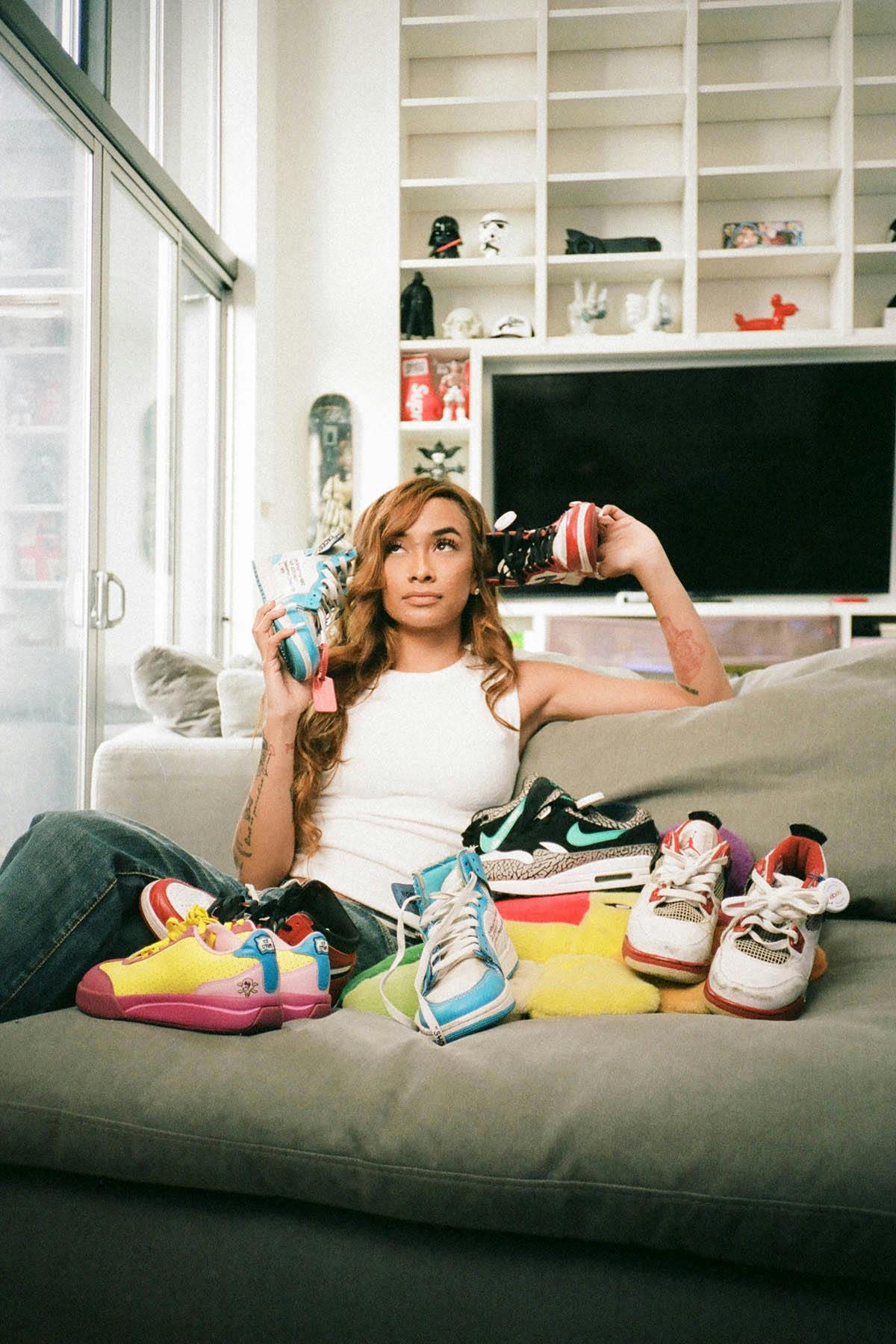 Use specific keywords
"When you search, use specific words that describe your shoe. Sellers might use words you're missing. Example: specific colors, deadstock, original, etc."