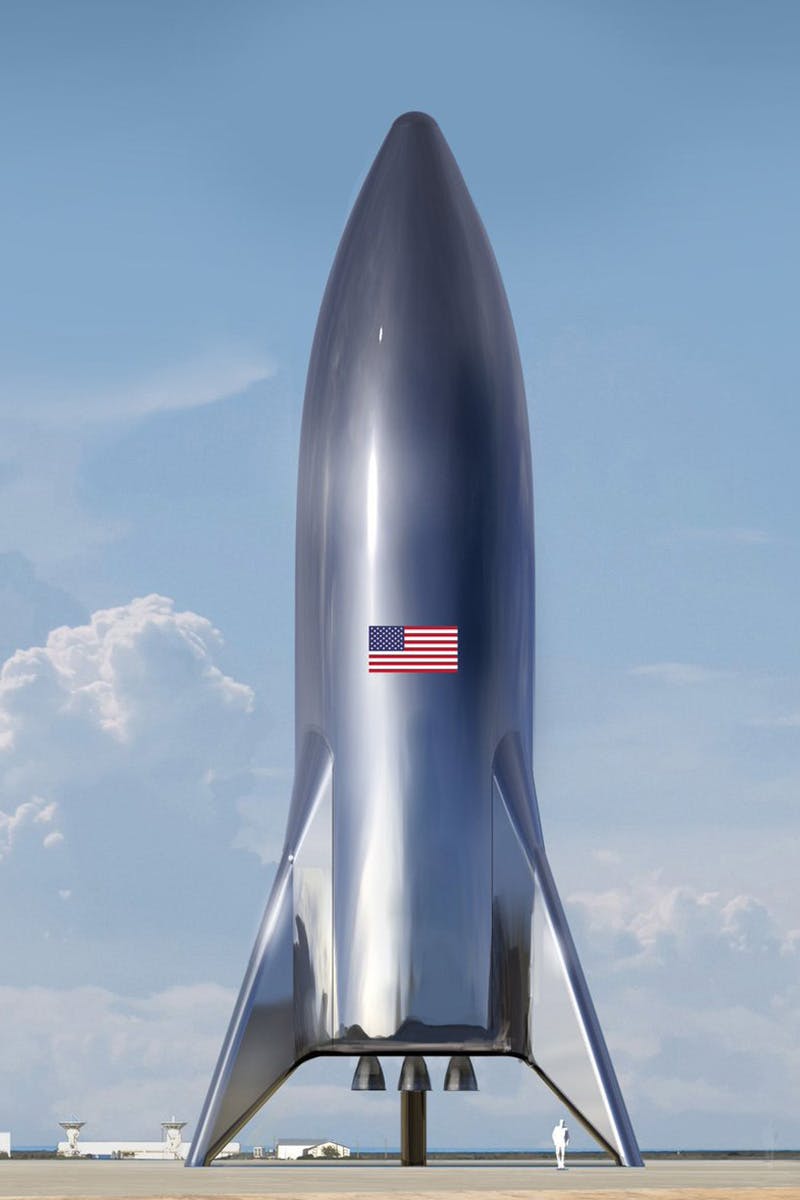 Elon Musk took to Twitter yesterday to post concept artwork of SpaceX's Starship test vehicle.
It's no secret that a spacecraft is being assembled in SpaceX's Boca Chica facility in Texas, and it has even planned a suborbital rocket launch in April or March, to prove the viability of the Starship's systems. While images of the spacecraft's assemblage have been steadily emerging, many followers were surprised by the design presented in Musk's latest tweets.
Orbital flights are slated for 2020 and the Starship is shaping up to be the spacecraft of the future, yet its appearance is reminiscent of designs from the '40s and '50s. Twitter followers were quick to point out the uncanny resemblance of Musk's concept art to the first prototype of Tintin's rocket and Fritz Lang's Frau im Mond rocket design, as well as other designs from the era.
We can't fault Musk for his tireless mission to bring the romance and glamour back to space exploration, and the latest images have inspired admiration and awe from followers.
It should be noted that the final product will look a little different from the concept art, not least because the Starship will have windows before it sets off into space.
What do you think of the latest designs? Let us know in the comments below.
In other news, China has achieved a world first by landing its spacecraft on the dark side of the moon.