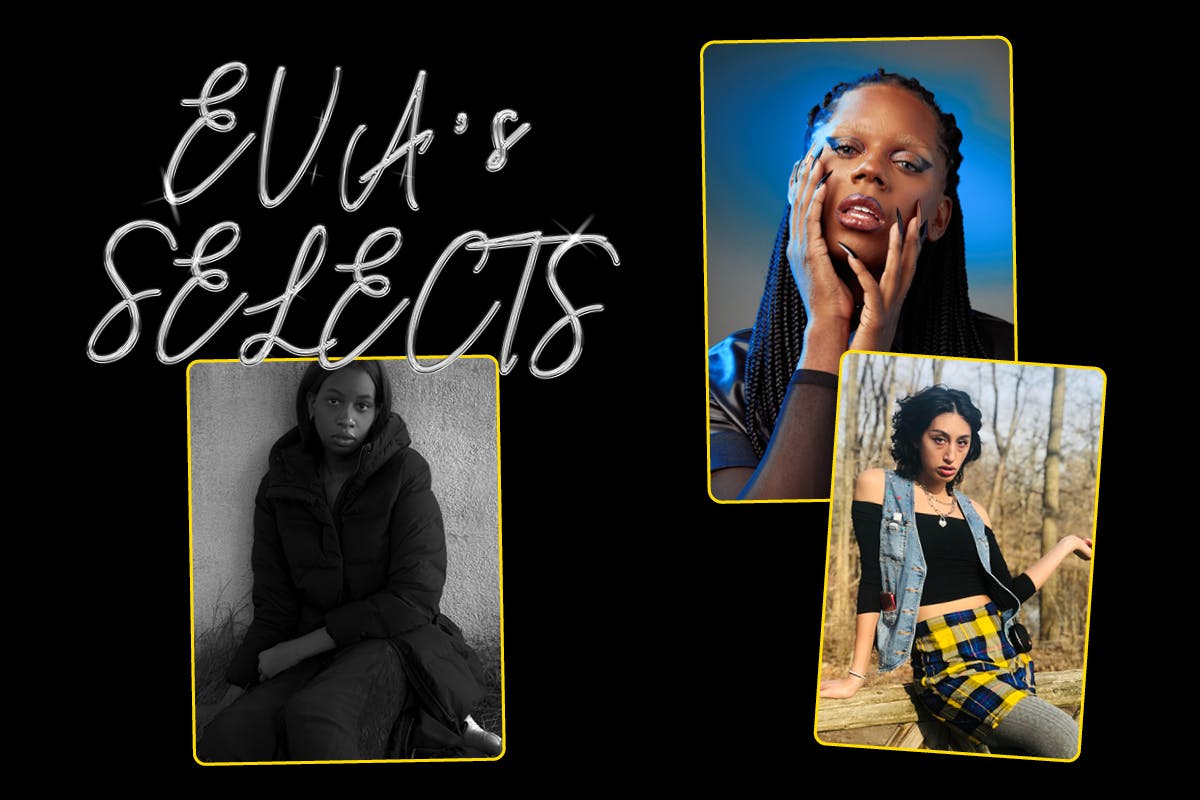 Highsnobiety's Honors Week is a celebration of the women — particularly those who are trans and BIPOC — who have pushed our culture forward. This Women's History Month, we've tapped six guest curators to go deep on the issues they care about and to spotlight their favorite women and nonbinary creators.
Growing up in predominantly white, conservative Saint Louis, Missouri, Eva Reign didn't have many stories by or about people like her. Today, as a writer and artist, she is telling untold stories uplifting and centering the narratives of other Black trans women. As an actress — appearing in Pantene commercials and films for the Brooklyn Museum — she is blazing a trail for girls like her.
Reign didn't see many examples of what her future could hold. Now, her writing — for publications including Vogue, Teen Vogue, and Condé Nast's LGBTQ+ publication, Them — is a testament to Black trans people and the limitless diversity of their lives.
Her ongoing series, In Bloom: The Life Column with Eva Reign, has captured the multifaceted dangers and insurgent beauties that characterize being Black and trans in America at a critical time in its history. As the epidemic of Black trans murders continues, Reign's art, writing, and acting insist, "We are more than death." She shows this by centering on the very diverse lives of Black trans folks across the country.
 "The value of our lives is unquantifiable," Reign writes for Them. "Our stories need to be told for us and by us. We are more than a statistic. We are more than a tragic trope. We are more than a trend of the summer. We are alive." By celebrating the beauty, joy, and victories of people like her, Reign has shown many of us how narratives can uplift rather than tokenize.
As someone who works widely across fashion, film and culture, Reign has teamed up with talented creators across the US and has built a reputation on telling their stories with nuance and care.
Highsnobiety is delighted to feature some of the creators who Reign believes are pushing our culture forward. Scroll down to read about the impact Dev Seldon is making in beauty "for him, her, them, everyone," what projects up-and-coming actress Jojo Brown has on the horizon, and how Nyala Moon is creating much-needed love stories for the big screen.
Dev Seldon
"Okay so boom" — you might recognize Dev Seldon (and their catchphrase) from TikTok, where they act as the teacher we wish we had, highlighting queer black icons, keeping us up to date on trans issues, and getting personal about their everyday life.
Seldon is also a makeup artist and the chief creative officer for We Are Fluide, a makeup brand that describes itself as "for him, her, them, everyone." In their work, both with Fluide and personally, Seldon is dedicated to expanding representation.
"A lot of my work revolves around figuring out how to make beauty more accessible and approachable for all," Seldon says. "The beauty industry is so important to me in that it shows others who and what we value. Growing up, I did not see black queer people (especially of trans experience) represented in this world and I desperately wanted to feel seen."
Seldon says that the beauty industry has improved a lot, but there is still work to be done: "It is imperative that queer children are able to see themselves both seen and heard in the industry."
"I also think there's also a lot of room for improvement in how this industry approaches race. I would love to see more representation from black and brown trans people, both in who is employed in these spaces and in the marketing campaigns that are put out," they explain. "Black creators and customers often feel like an afterthought, whether that's because a brand has added a token model or a few deeper foundation shades. Black and brown people deserve to be centered in this industry!"
Thankfully, Seldon is in a position to make these changes: "Now I have the honor of molding the industry in my own way through partnerships, creative direction, and product development!"
Jojo Brown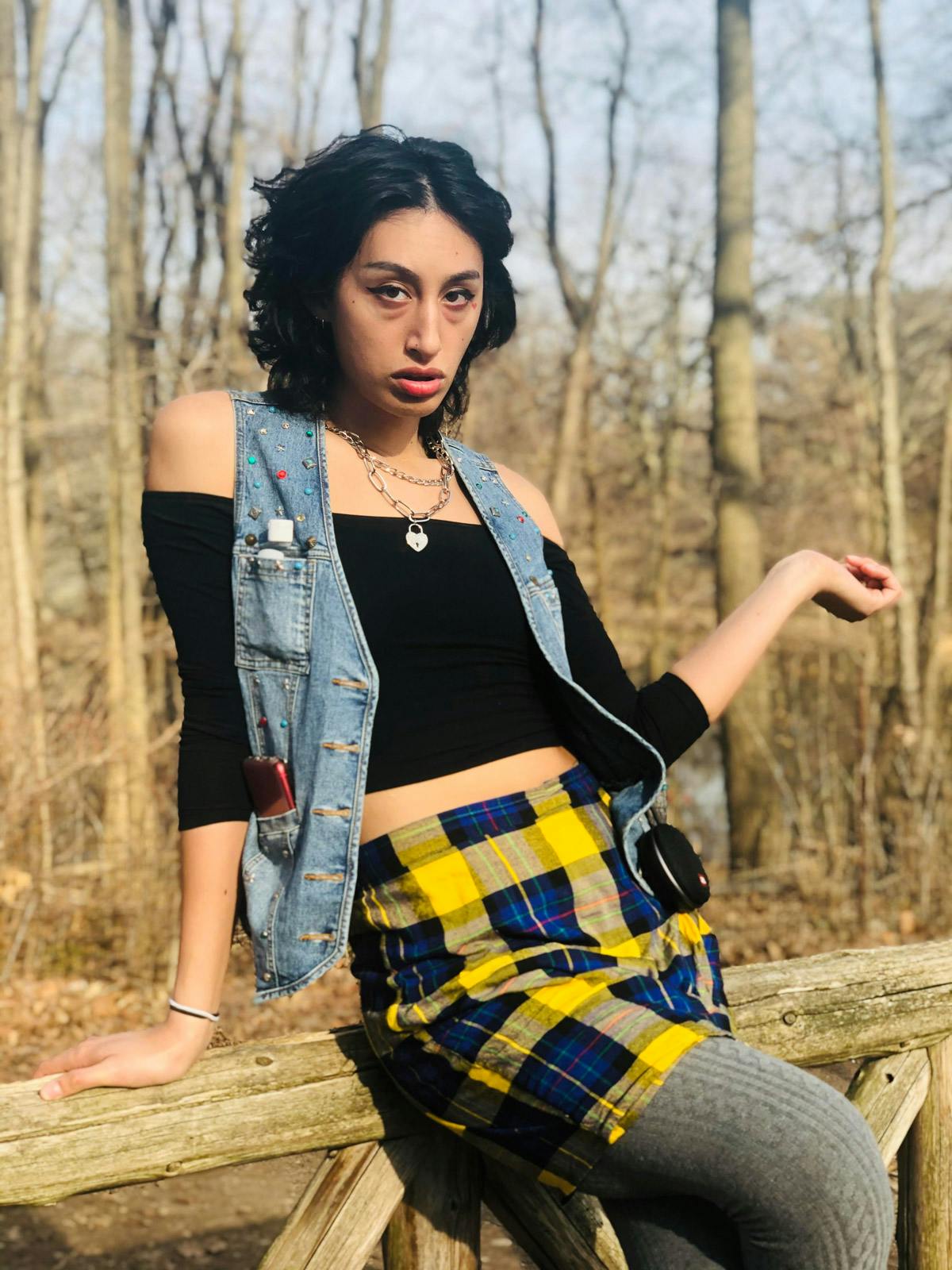 Jojo Brown first rose to national attention playing "Jonelle" in the extended Off-Broadway premiere of Charm — based on the true story of Gloria Allen, the trans icon who changed the lives of students at Chicago's LGBTQ community center. Brown, herself from Chicago, scored rave reviews for her portrayal of a gender-nonconforming college student who attends the titular charm class.
You also might have seen her on NBC, Comedy Central, or Showtime, where she's appeared on shows including Broad City and Billions. "Since 2016, I've been on TV playing characters not written as trans. A desk clerk. A grad student. A bike messenger. A playwriting fellow," she tells Highsnobiety, "It's taught me that there are people out there who see me worthy of telling them a story, not just to feed their curiosities about trans people."
"When I came out as trans in 2016, I didn't see a ton of examples of known trans women of color just doing their thing in film and television," she explains, "It was always a story that solely centered their transness, and most often in a tragic or negative light. We are ever so slowly moving towards a future where people outside of the community can see us as worthy of telling stories that don't just educate them about one part of trans life."
Brown has most recently starred in Pink & Blue, where she played an expecting mother, supporting and loving her pregnant partner and struggling to decide how they will raise the baby. "It's a stunning film that was created with so much love by a team of mostly Black and brown collaborators," she says.
Keep an eye out for Brown in a new series called Single Drunk Female, in which Brown will appear in the story of irreverent alcoholic Samantha Fink, who, after a spectacularly embarrassing public breakdown, is forced to move back home with her "smother" to sober up and avoid jail time.
Nyala Moon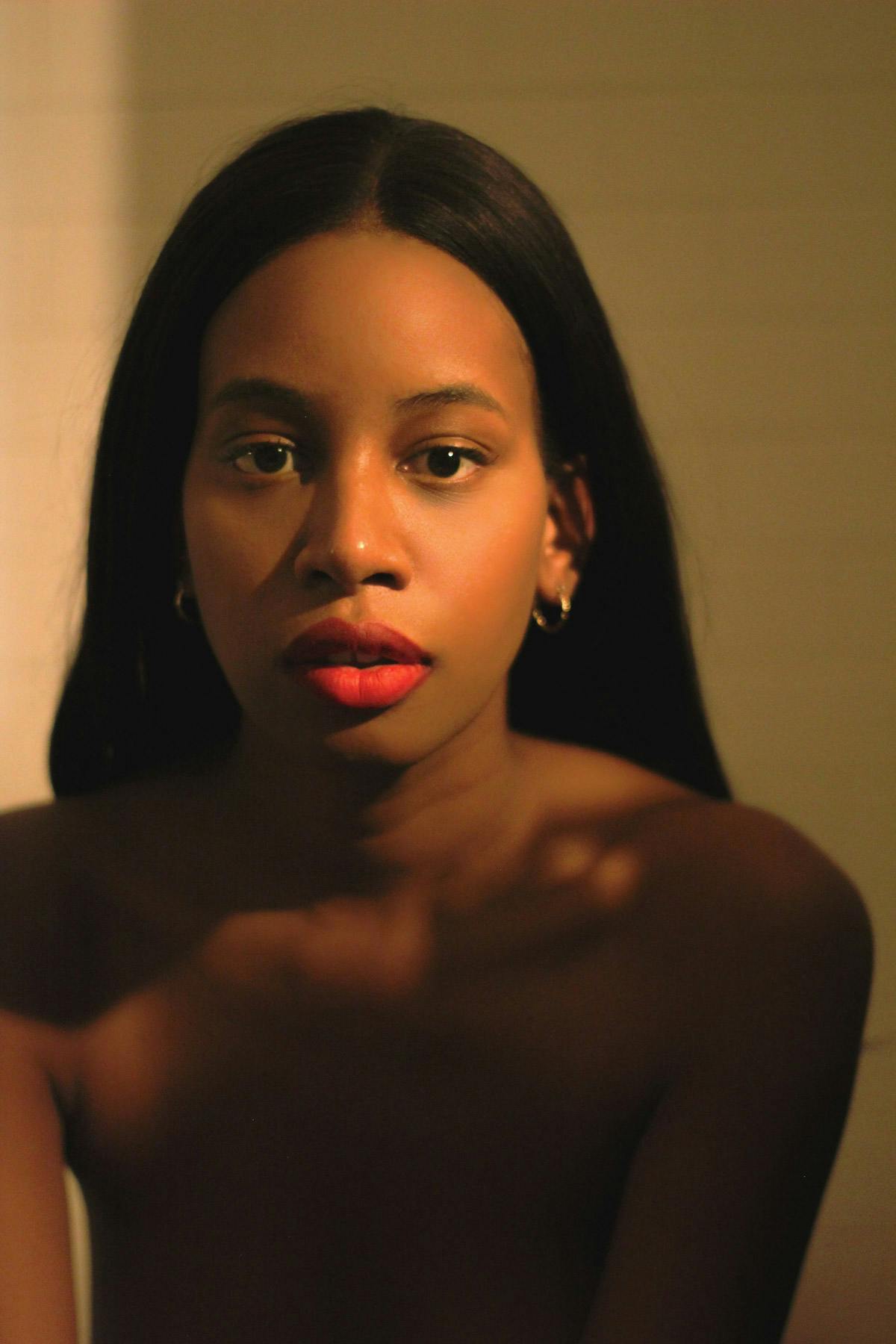 As Eva Reign explains, "Nyala Moon is a woman on a mission. Born and raised in Harlem, she's a multi-hyphenate creating art as a director, actress and writer."
Her latest film, One Last Deal, draws from her personal experiences of life as a Black trans woman. "Delving into the world of a woman recovering from gender confirmation surgery," says Reign, "One Last Deal also illustrates a powerful tale of love and acceptance."
Reign notes: "While many popular films throughout history sensationalize trans lives, Moon offers stories that go against the grain."In her new film Bill, a charming hustler, and Sara, a black trans woman, being wound too tight must make "one last deal" as she goes through her last stage of recovery from gender confirmation surgery.
"What made me want to write it is I really wanted to tell a trans love story in the most simplistic, mundane way," says Moon." What really inspired me was a relationship that I was in when I had just gotten done with my bottom surgery. I remember thinking about it and seeing no positive media representations of trans women and their partners being in love."
Read Reign's full conversation with Moon here.