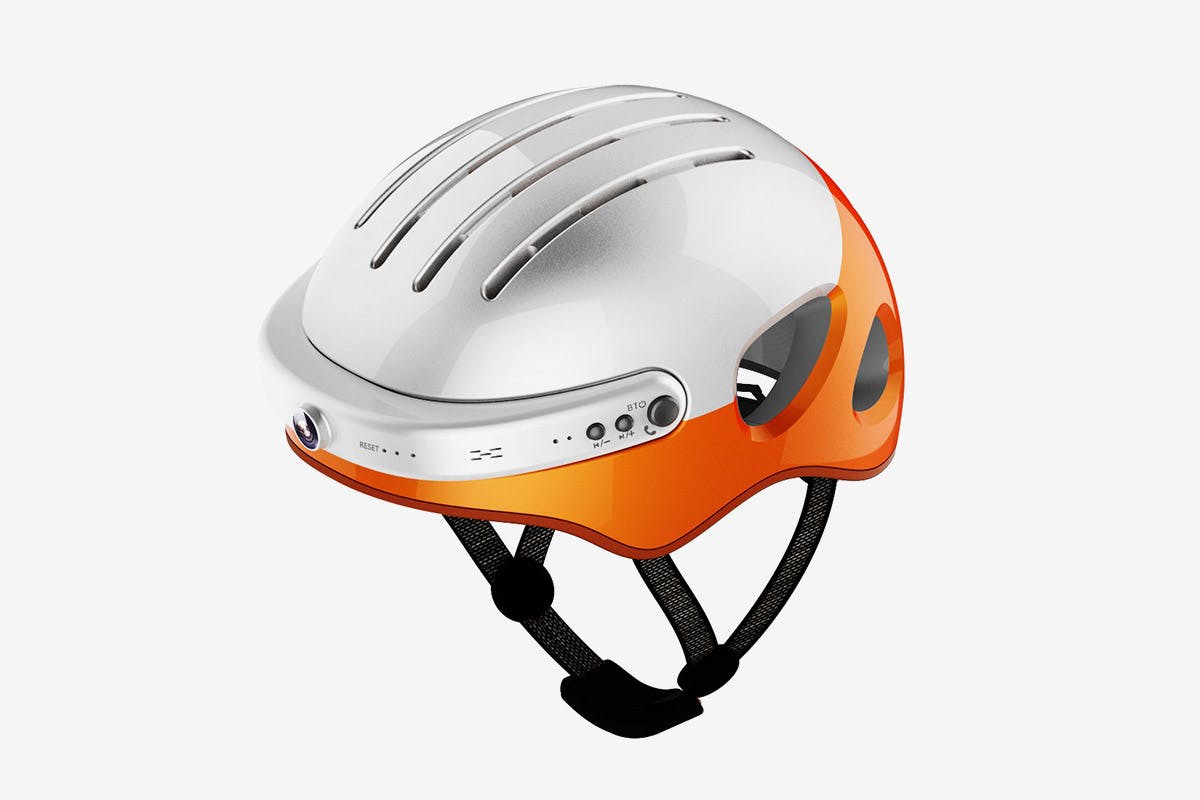 If you've ever felt like dads were put on this Earth to test the limits of your good taste in tech, then Father's Day is your high holiday of sorts. This is your time to shine — albeit not as brightly as that new gadget you've just copped for pop.
That old saw about dads being flummoxed by tech is a bit outdated. Older millennials grew up playing Pokémon and probably have a functioning first generation iPod lurking in a drawer somewhere. Including everything that can be turned into a smart device, there's a lot of "dad tech" out there. Dads might still love old staples like 14-year single malt scotch and cashmere socks, but maybe they love tech a little more.
With that in mind, here are 10 of the best Father's Day gifts you can get for your tech-obsessed dad this year.
Rachio Smart WiFi Sprinkler Controller
A father's love for his lawn is a certain sort of American dream. Well, now dad can give this dream a digital update: the Rachio Smart WiFi Sprinkler Controller automates watering the lawn. Dad will love that he can input sun exposure and plant type details into his Rachio, which also checks the weather on your behalf so you don't rise to meet the dawn (and garden hose) only to find the oncoming thunder.
eero Home WiFi System
A reliable internet connection is the difference between contentment and madness. With a host of gadgets that rely on Wi-Fi, dads shouldn't have to live in a household with dead spots. The sleek-looking eero Home WiFi System comes with a base station and Wi-Fi-extending beacon, as well as a cool-looking night light function, giving dad some peace of mind while he's doing internet things.
Nest Learning Thermostat
Along with its security cams, home tech company Nest's pièce de résistance is its energy-saving Learning Thermostat. The smart thermostat improves on an age-old device, with the sleek hardware and seamless functionality allowing dad to control the temperature throughout the house without nagging fears of a hiccuping boiler. At the touch of a dial or an in-app scale, he can turn his study into a makeshift sauna, just like that.
RIF6 Cube Mini Projector
The age-old tradition of home movies, passed from father to son ad infinitum, has come a long way since the days of slide carousels. The compact RIF6 Cube Mini Projector is tiny but has a grand vision — a 120-inch display to be exact. The HDMI-compatible device can stream video with a cinematic feel, and at only $190, the RIF6 will let dad forgo home movies and go straight to binge-watching the latest Ken Burns opus.
Anova Precision Cooker
Anova's sous vide Precision Cooker will make a top chef even out of dads who never stray far from a charcoal grill, bringing out his inner molecular gastronomist. The Anova can be controlled and modulated from a smartphone via Bluetooth and the app even offers recipes and advice on how to cook different dishes.
Airwheel C5 Helmet
The Airwheel C5 Helmet will help dad bypass awkward attempts to affix a GoPro to his bike helmet by integrating the lot. The smart helmet comes equipped with a built-in front camera to capture photos and videos of rides, and its Bluetooth speaker function means dad can even answer calls from the office hands-free.
Pulomi Easy Trans Smart Language Translator
Suppose dad's got an empty nest and has watched one too many episodes of Rick Steves' Europe. Here's an economical and discreet way for him to live his best Ricknik life. This easy-to-use language translator works from bonjour to arrivederci. Speak and words will be translated into one of 52 languages. We can't promise an always-smooth translation or a charming accent, but at least dad can now get his restaurant orders right on his travels.
Tile Mate and Slim Combo Pack
Forgetfulness is an inherent aspect of daily dad life. Thankfully, this is where the Tile Mate and Slim Combo Pack comes in. Tile devices can be inserted into your wallet and attached to your keys. The associated smartphone app then lets you track their location. Better yet, if you lose your phone, the button on your Tile Mate will make your phone ring even if it's on silent, saving time and unnecessary stress for dad and everyone he wrangles into the quest for the lost items.
Reliefband 2.0
Motion sickness affects us all, dads included. Using neuromodulation (the alteration of nerve activity through the targeted delivery of a stimulus to specific neurological sites in the body), the Reliefband 2.0 staves off travel-related nausea. It looks like one of many activity-tracking bands out there and delivers electric impulses through the wearer's wrist to monitor movement. Running up to 17 hours on a single charge, the device can be slipped on right before takeoff, departure, or when dad's getting into the car.
Cardo Systems Packtalk Bold
All our dads wish the family would stay in touch more, and the Packtalk Bold can connect up to 15 people, including those with different communication systems. An audio receiver with a one-mile range, the Packtalk will let dad go hands-free as he babbles on about how his team lost the game while he's on his weekly Saturday morning motorcycle gang highway cruise. It can also play music and the device's volume meter will spike when the surrounding noise gets louder.
To stay up to date with more Selects content from Highsnobiety, follow @Highsnobdrops on Twitter.
Our designated Selects section features products that we love and want to share with you. Highsnobiety has affiliate marketing partnerships, which means we may receive a commission from your purchase.