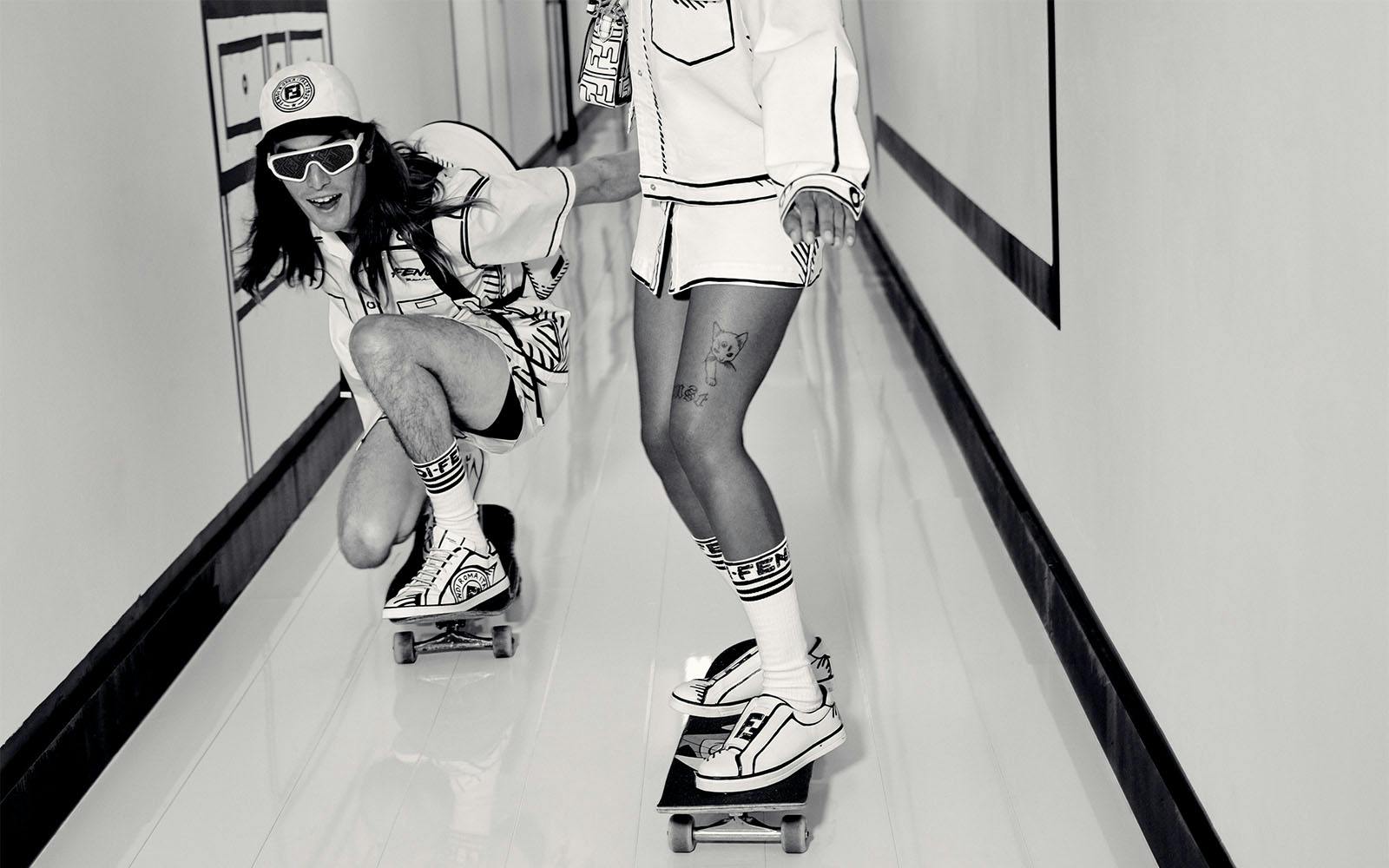 Visual artist Joshua Vides has had an incredible year thus far.
After collaborating with Fendi last July on a custom Harrods cafe and pop-up shop, Vides made an appearance earlier this year during the NBA All-Star Weekend where he unveiled a basketball court wrapped in his signature black-and-white marker style. Now, he's ready to launch an entire runway collection with Fendi for Pre-Fall 2020.
While the California Sky Collection is designed by Fendi Creative Director Silvia Venturini Fendi, Vides imbues his visual aesthetic into a range of apparel for men's, women's, kid's, ready-to-wear, and accessories for the Italian fashion house.
The result is a collection that embodies a free-spirited Californian vibe that's equal parts chic yet whimsical — spanning everything from street-ready nylon windbreakers and embossed cycling shorts, to printed denim pants, cardigans, reversible padded blousons, and even a selection of luxurious evening styles.
Shop the California Sky Collection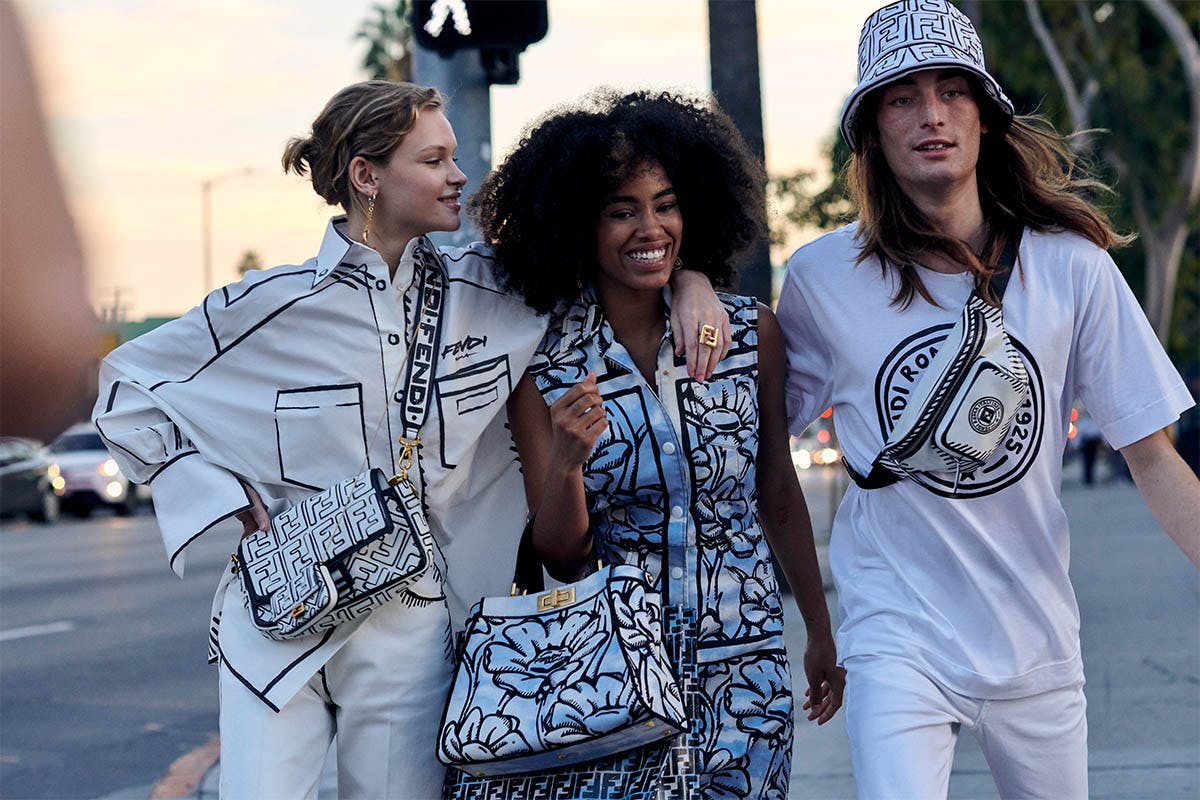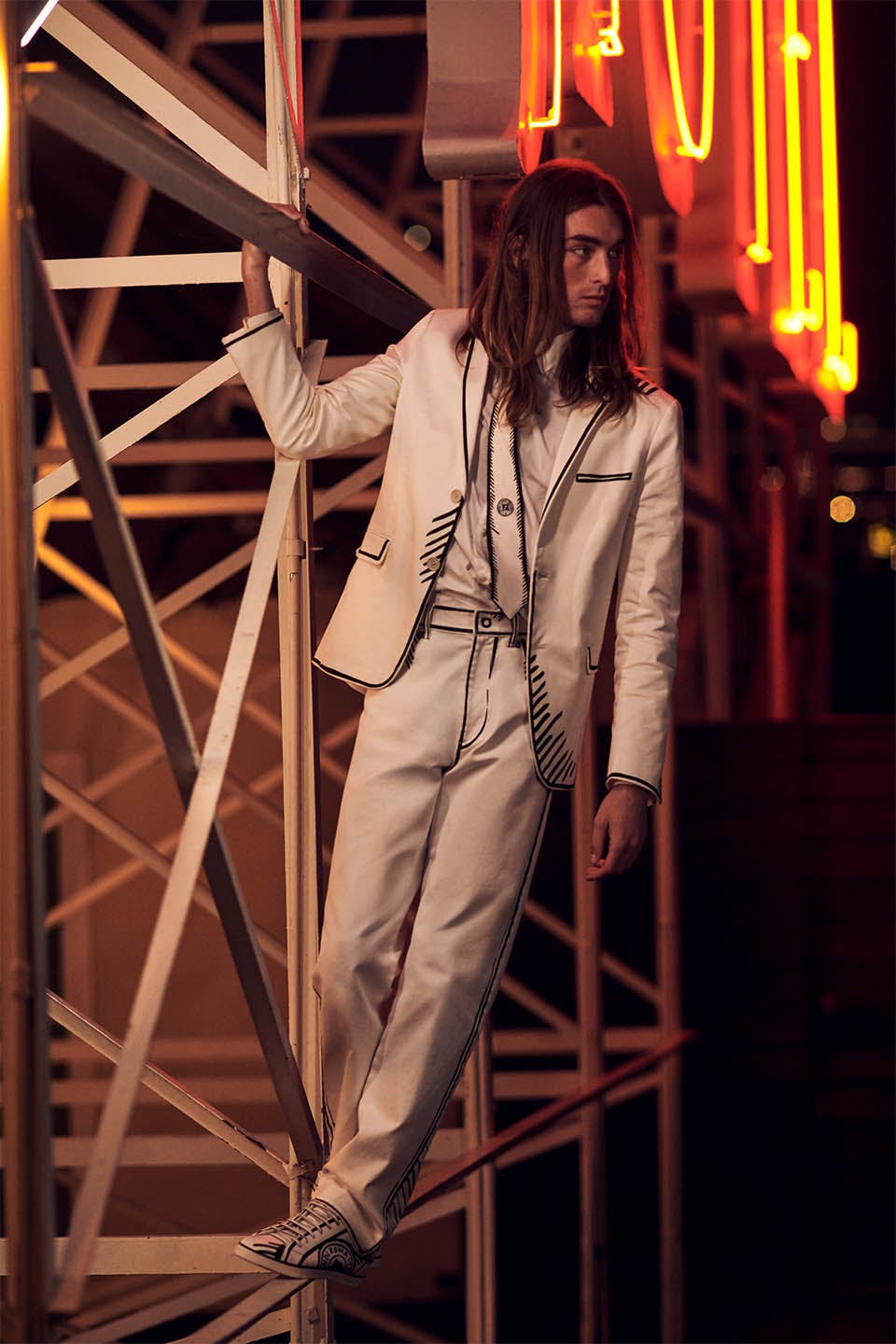 It's pre-fall after all, so there's a healthy dose of resort styles to choose from for beach escapes, like kaftans and poplin shirtdresses. But one of our favorite parts of the collaboration has to be the custom floral all-over motif Vides designed using his marker aesthetic. It's a refreshing take on floral print and the perfect entry point for those on the fence about overly loud colors traditionally used in floral patterns.
Shop the California Sky Collection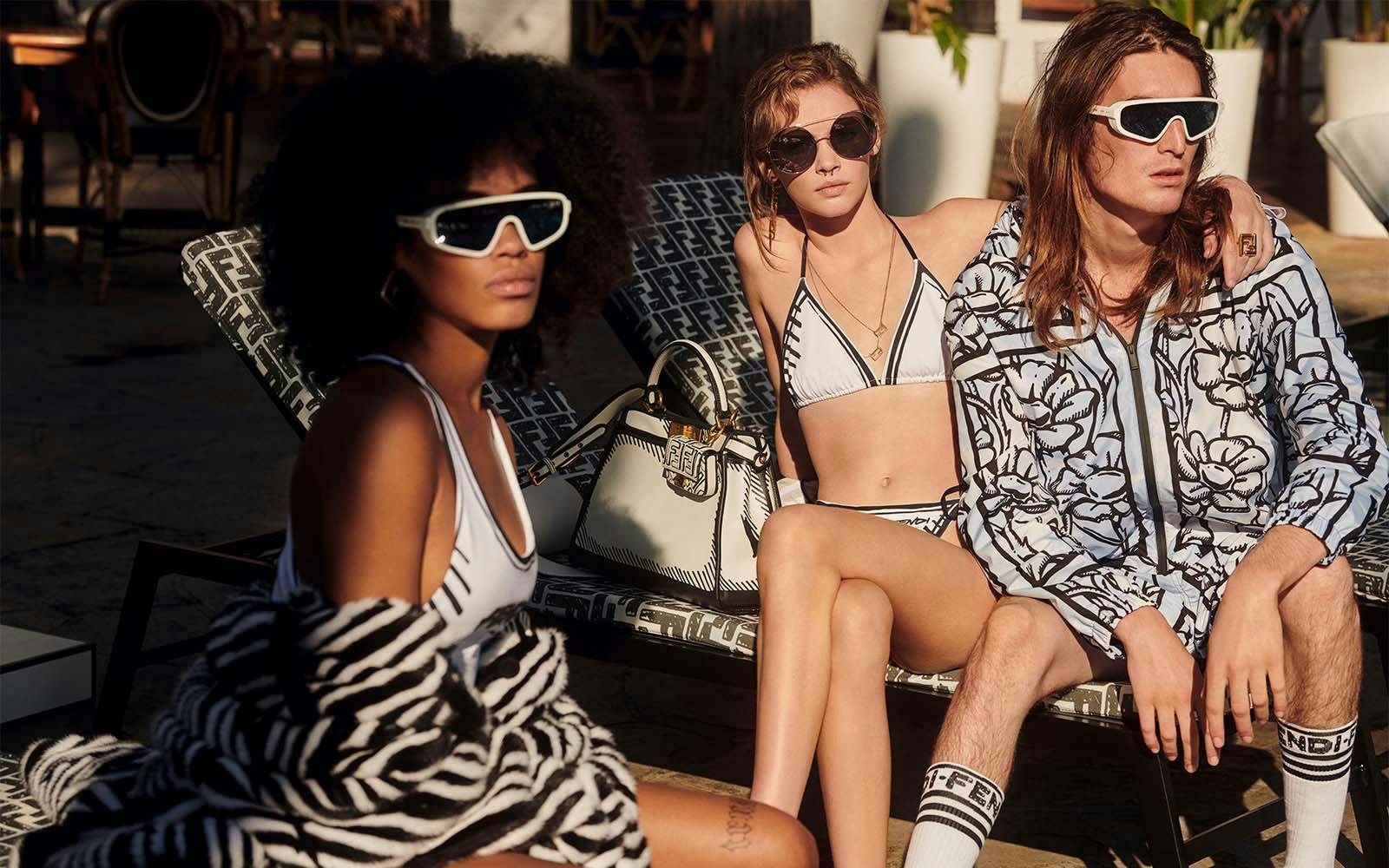 We pored over the collection and rounded up a few of our favorite accessories that you can shop right now. From backpacks and belt bags to sneakers and sunglasses, these pieces are the perfect anchor to any summer wardrobe. Of course, you can always check out the full collection at Fendi.com.