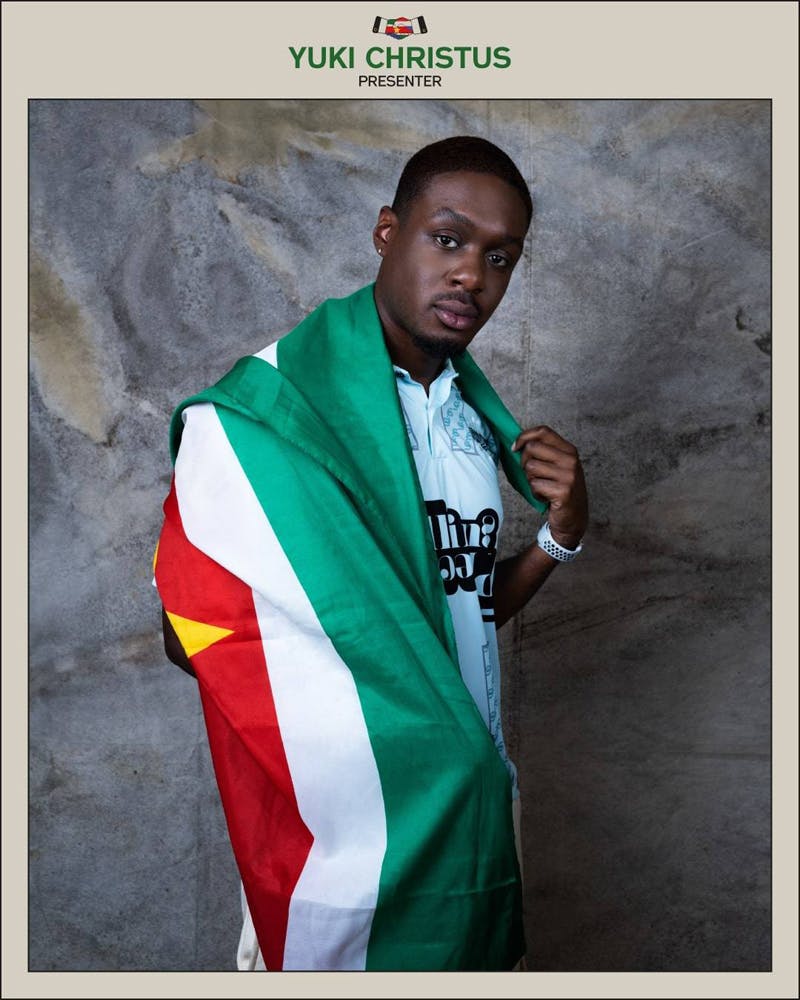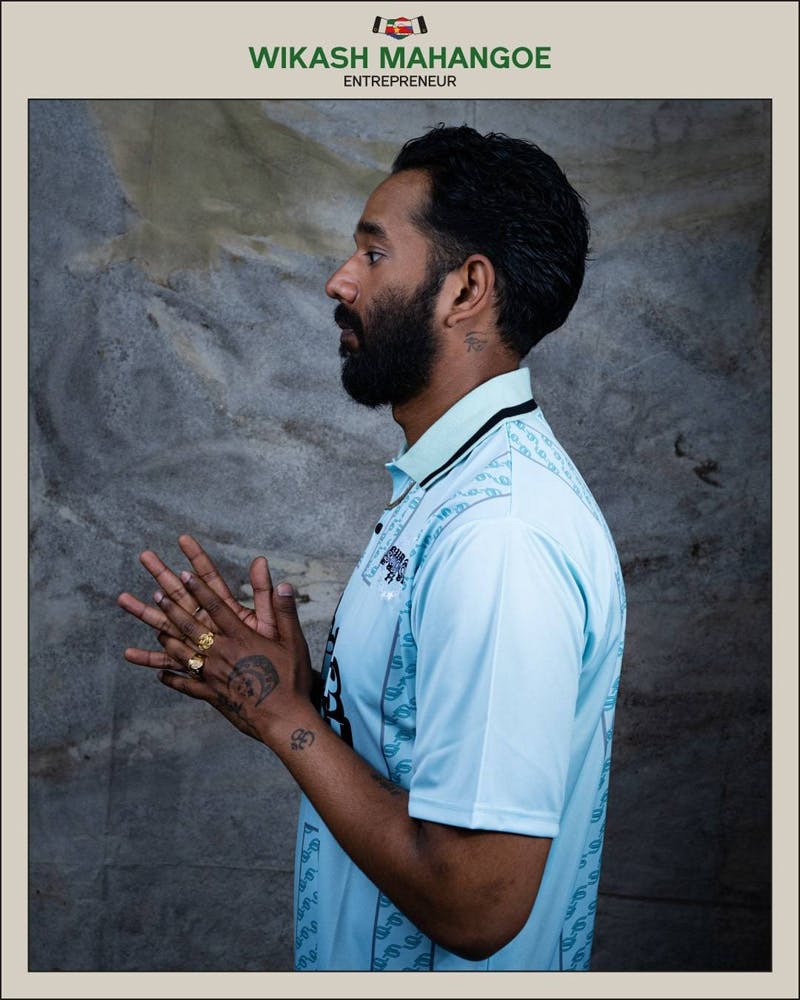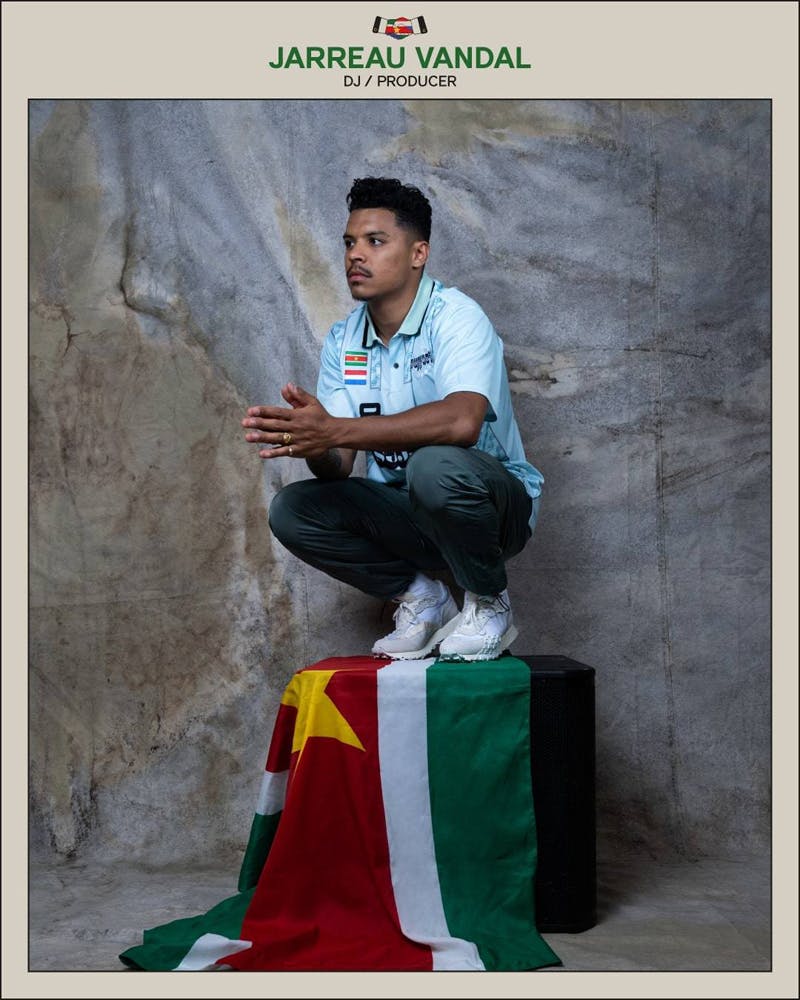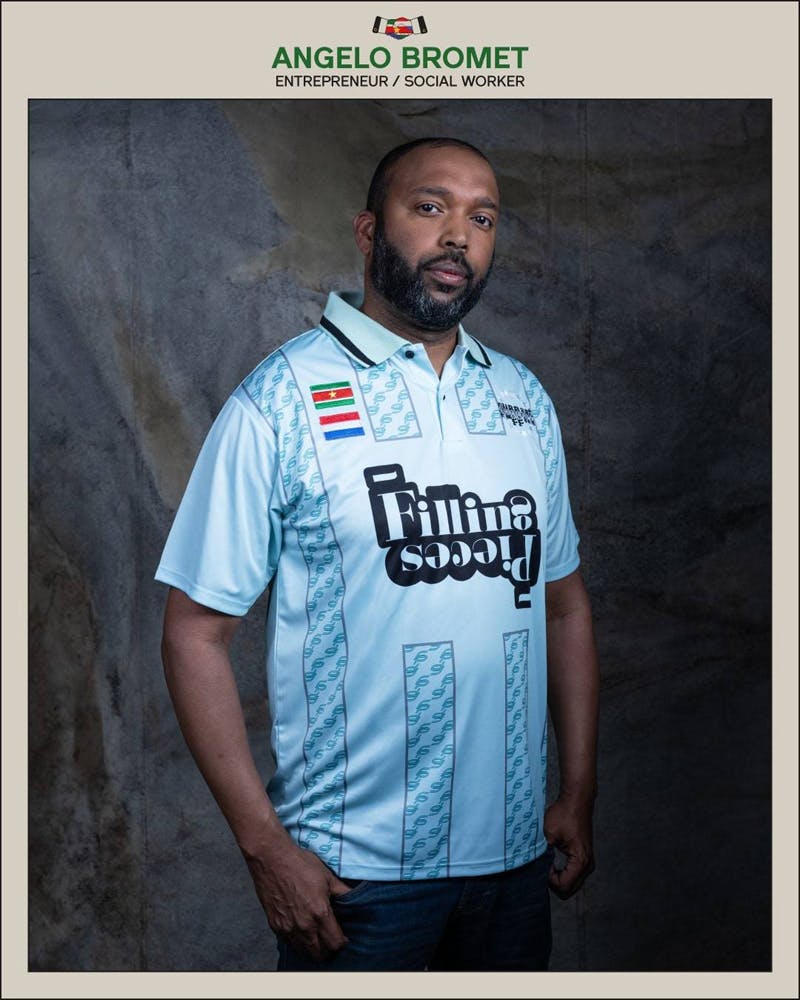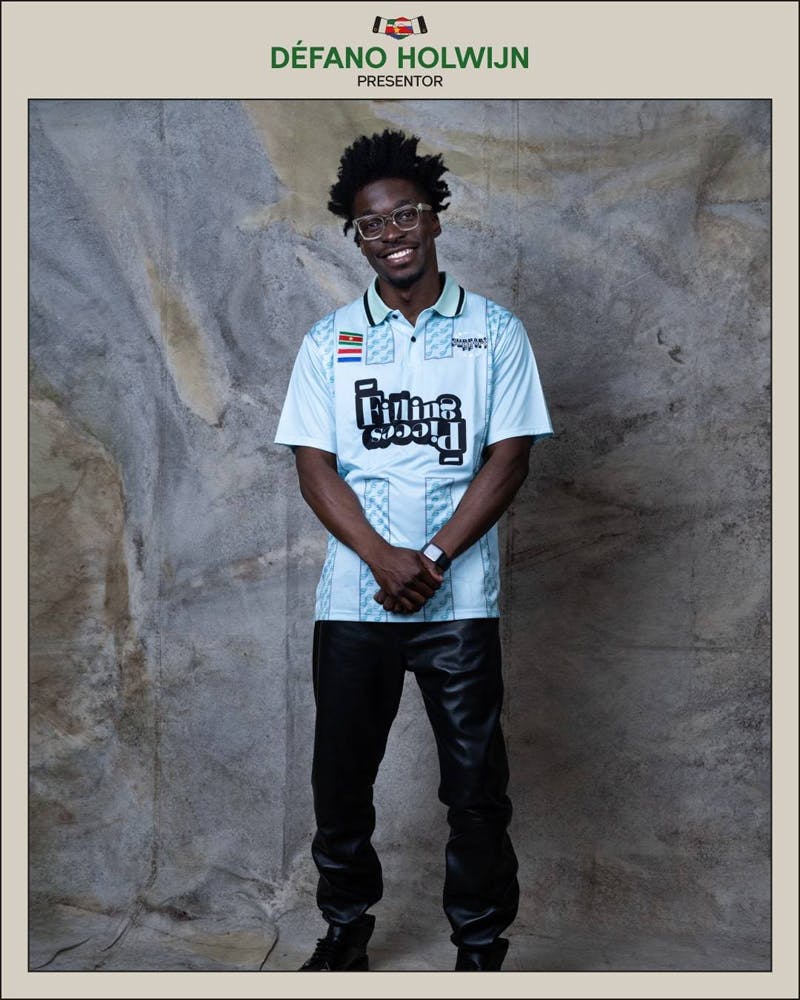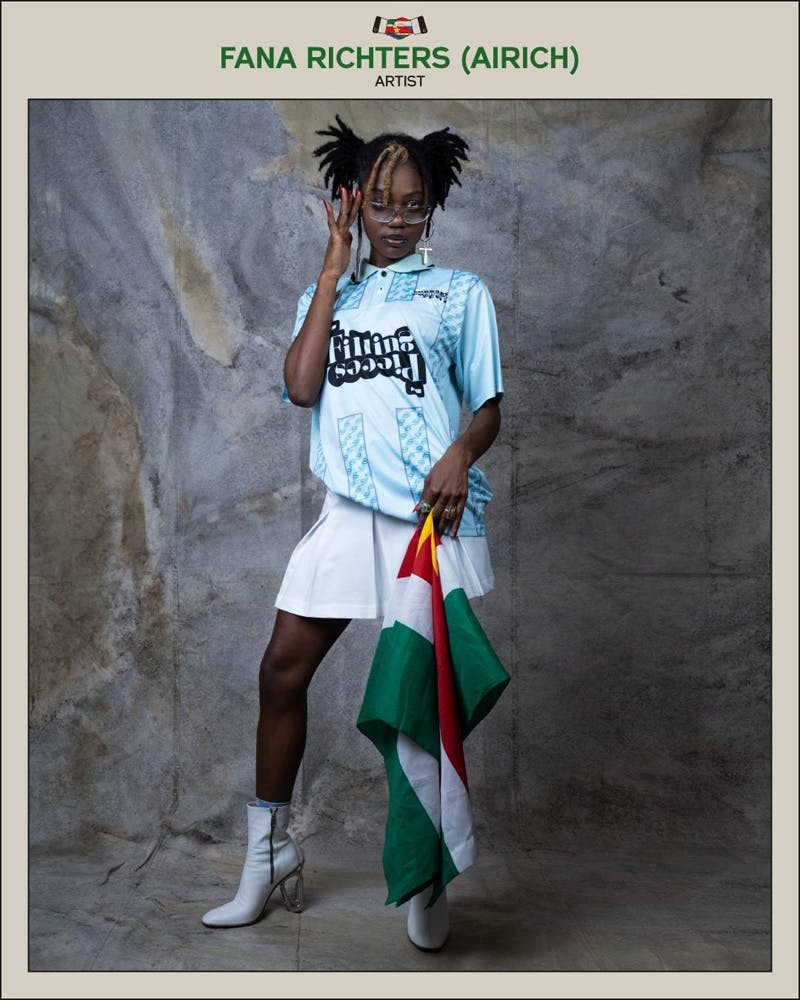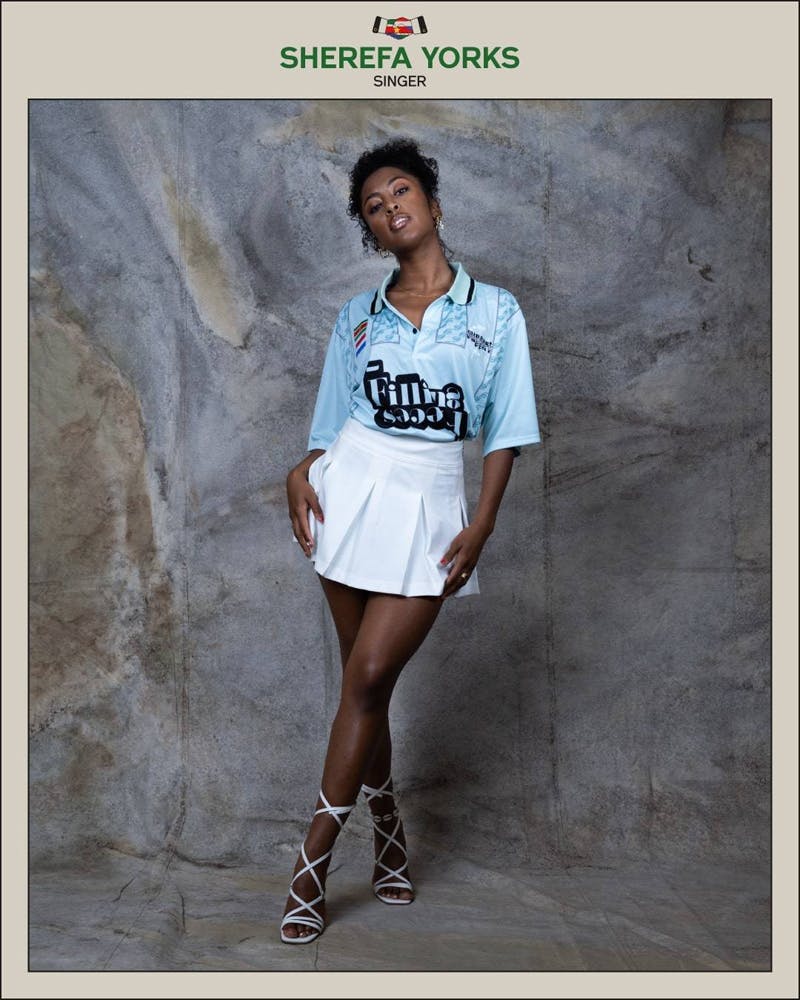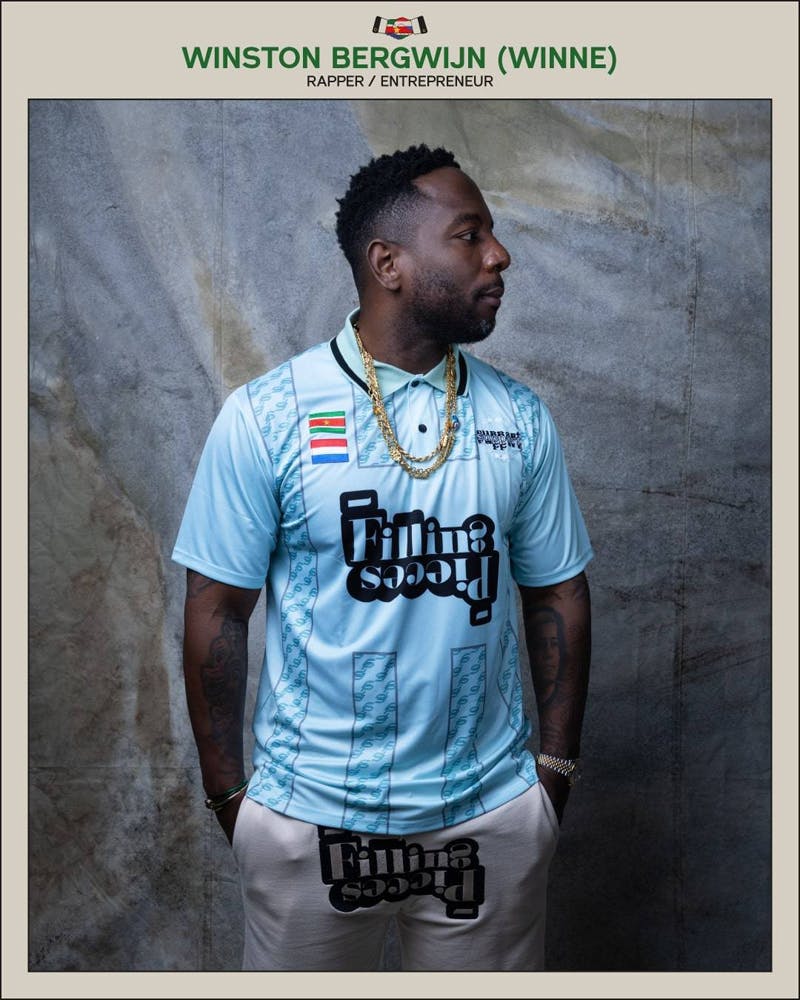 It's an important date for Amsterdam-based label Filling Pieces. Called "Keti Koti" (or broken chains in Sranantongo), on July 1 every year, the Netherlands commemorates the abolishment of slavery in Suriname and the Dutch Antilles in 1863. And to mark the occasion Filling Pieces has enlisted its Surinamese community for a very special project.
Today, Filling Pieces releases the "Unity for Surinam" jersey. Reminiscent of vintage football jerseys with its button-up collar and vertical patterned stripes, the soft blue piece features a reinterpreted brand logo and Dutch and Surinamese flags on its front. The latest moment in fashion's obsession with the football jersey, this offering makes us wonder: could we see a Telfar and Liberia-type partnership between Filling Pieces and the Surinamese Football Association in the future?
But it's so much more than a suave kit, that's beside the point. The Unity for Surinam jersey practices what it preaches. All proceeds from the limited edition jersey will be donated to Yes, a Surinamese youth empowerment foundation, and The Black Archives, a cultural center and historical library that promotes discourse from Black perspectives.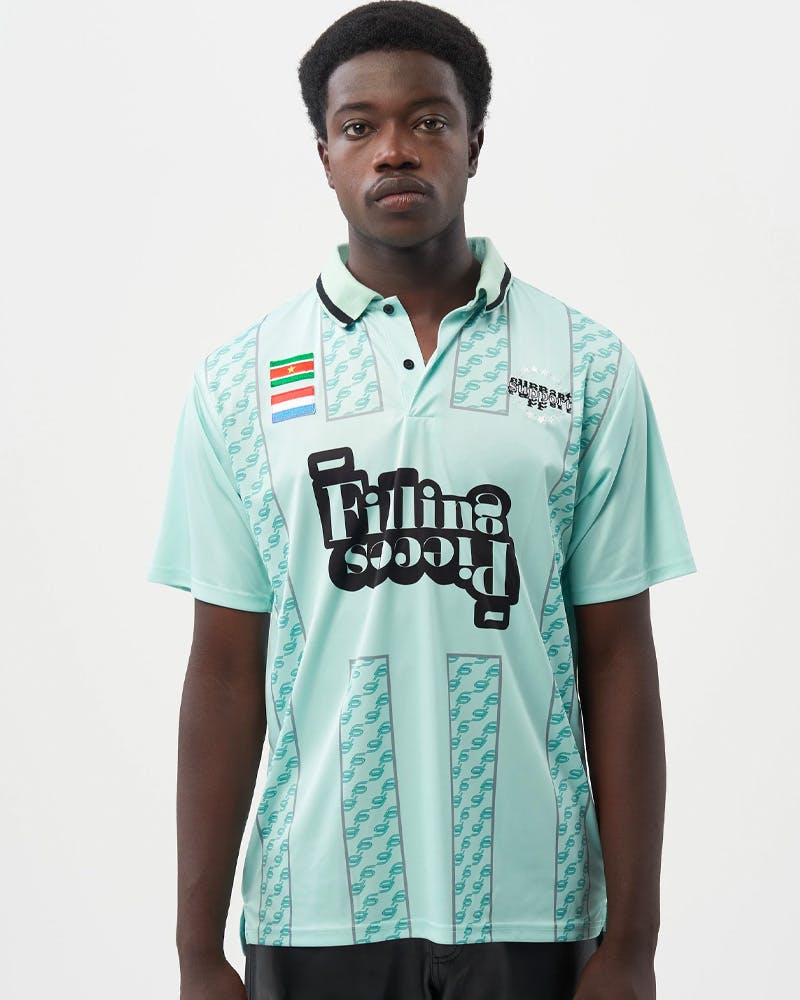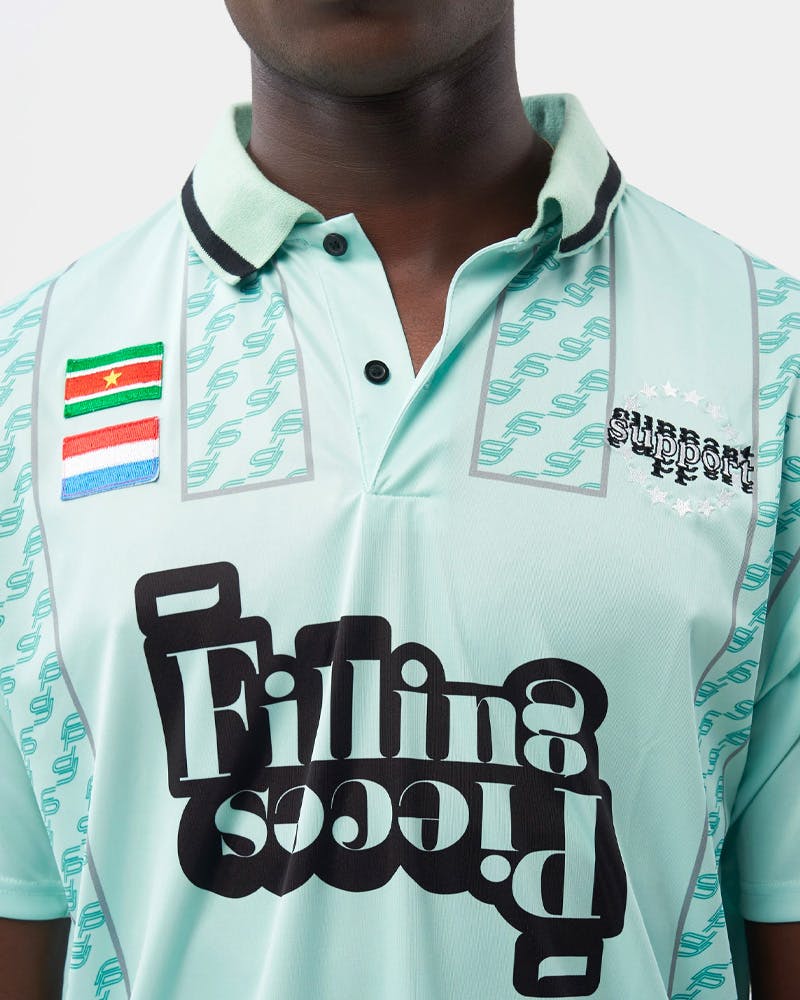 This initiative is especially meaningful as Surinam tackles a deadly covid crisis and activists in the Netherlands fight for Keti Koti to be recognized as a national holiday.
Filling Pieces' founder and creative director Guillaume Philibert himself is the son of Surinamese parents, so the project is deeply personal. And to bring home this celebration of its roots, the brand invited several talents of Surinamese talent to sport the jersey and star in a campaign where they shed light on the importance of Keti Koti and highlight the numerous contributions of Surinamese creatives in Dutch culture and beyond.
This is how you celebrate your roots as a brand. Watch the campaign below and then head over to Filling Pieces' website to get your hands on a Unity for Surinam jersey before it's too late.