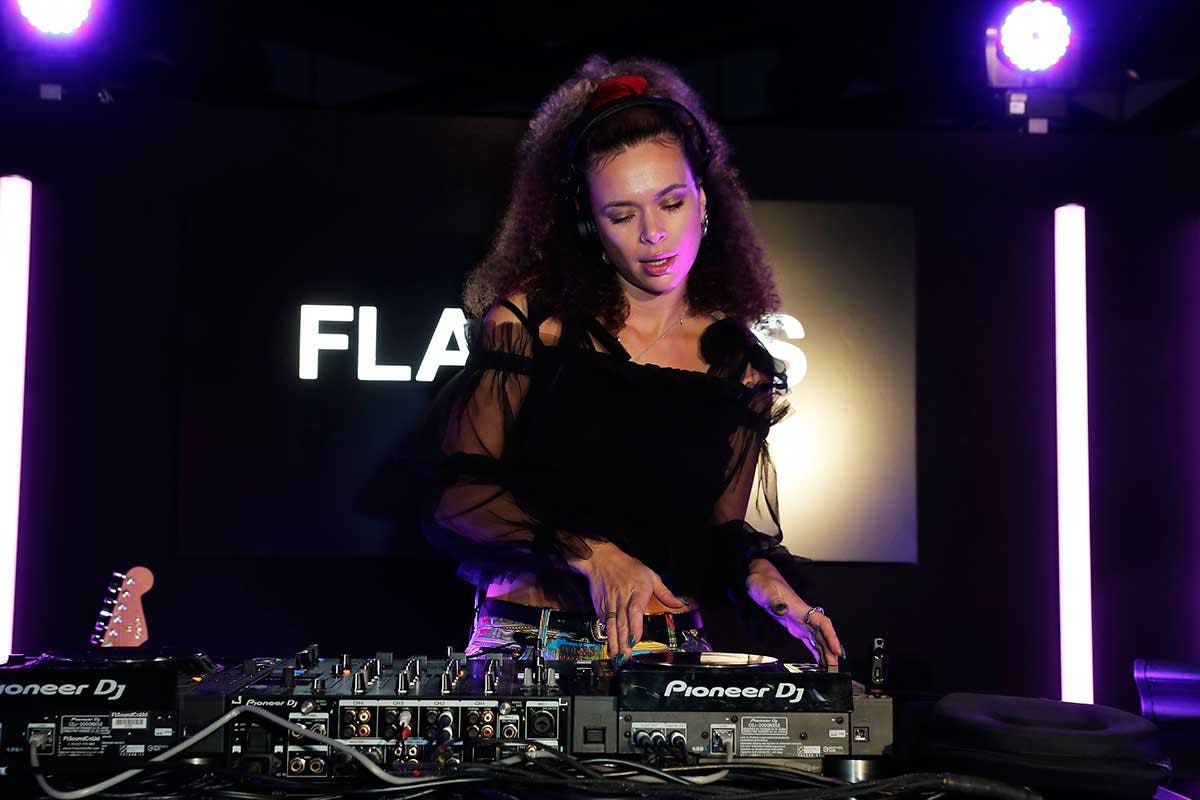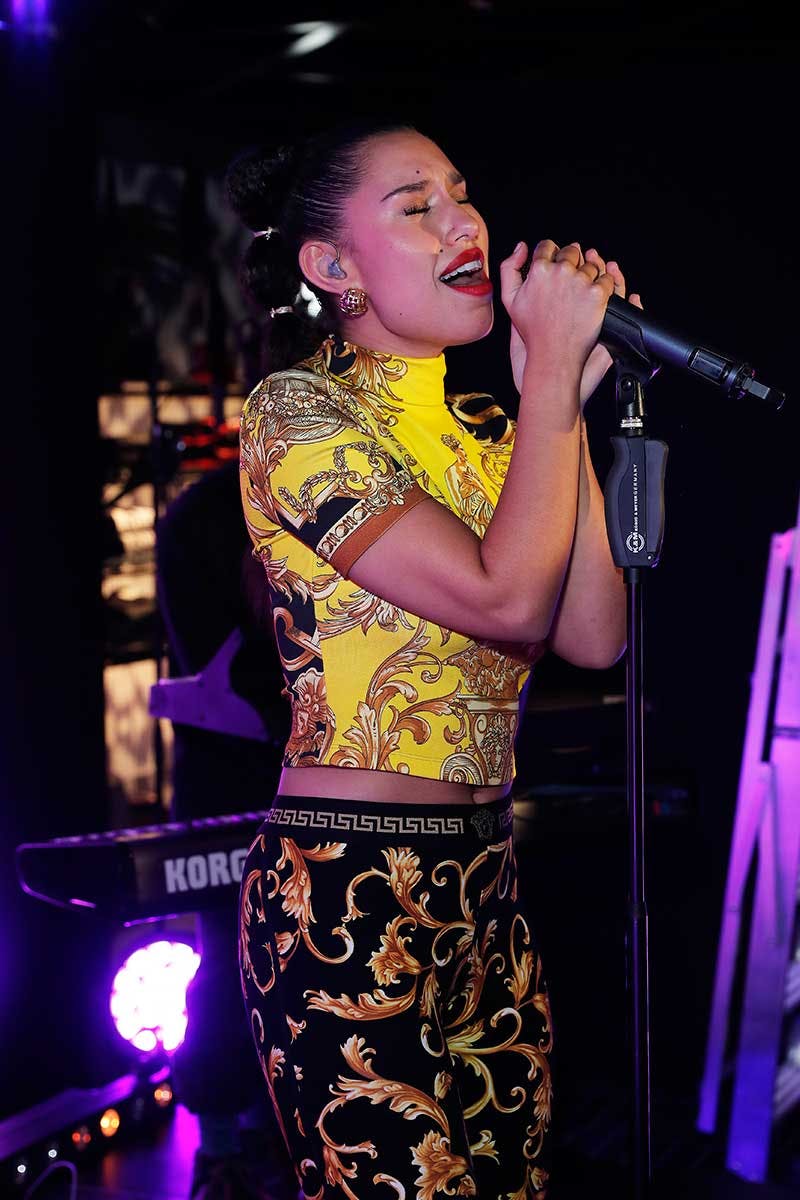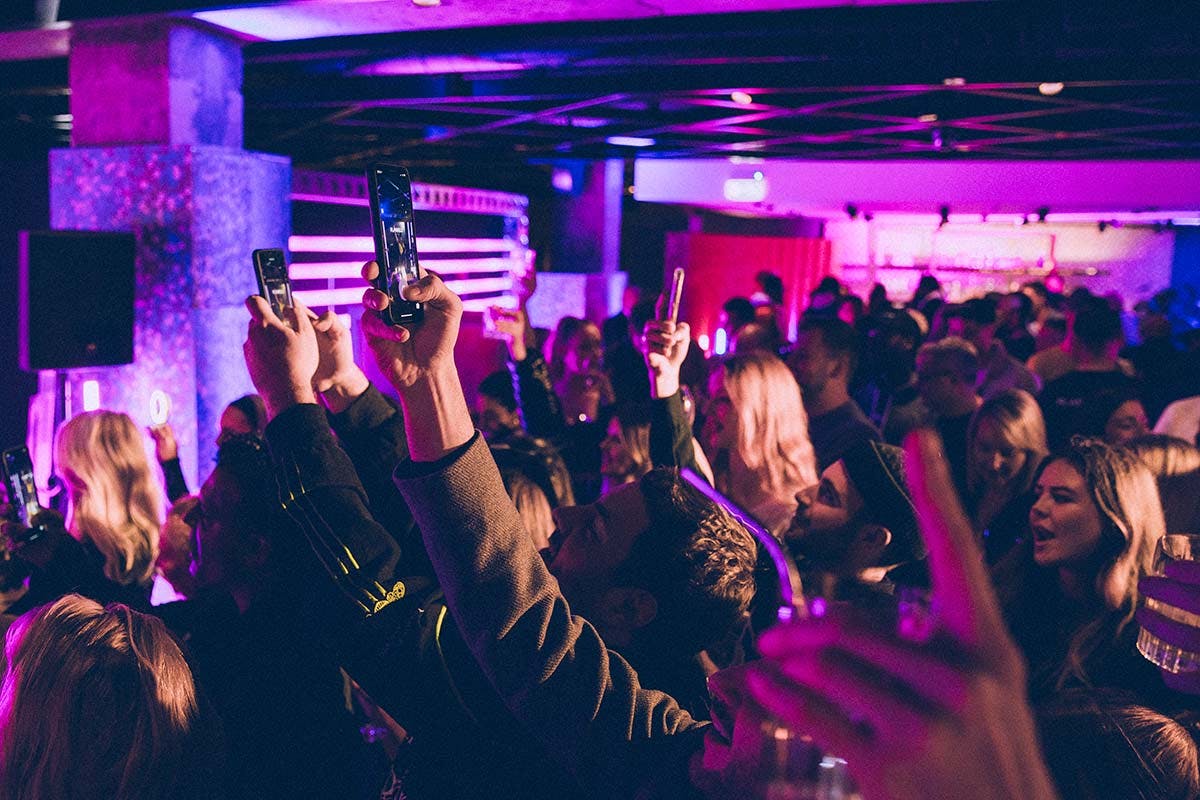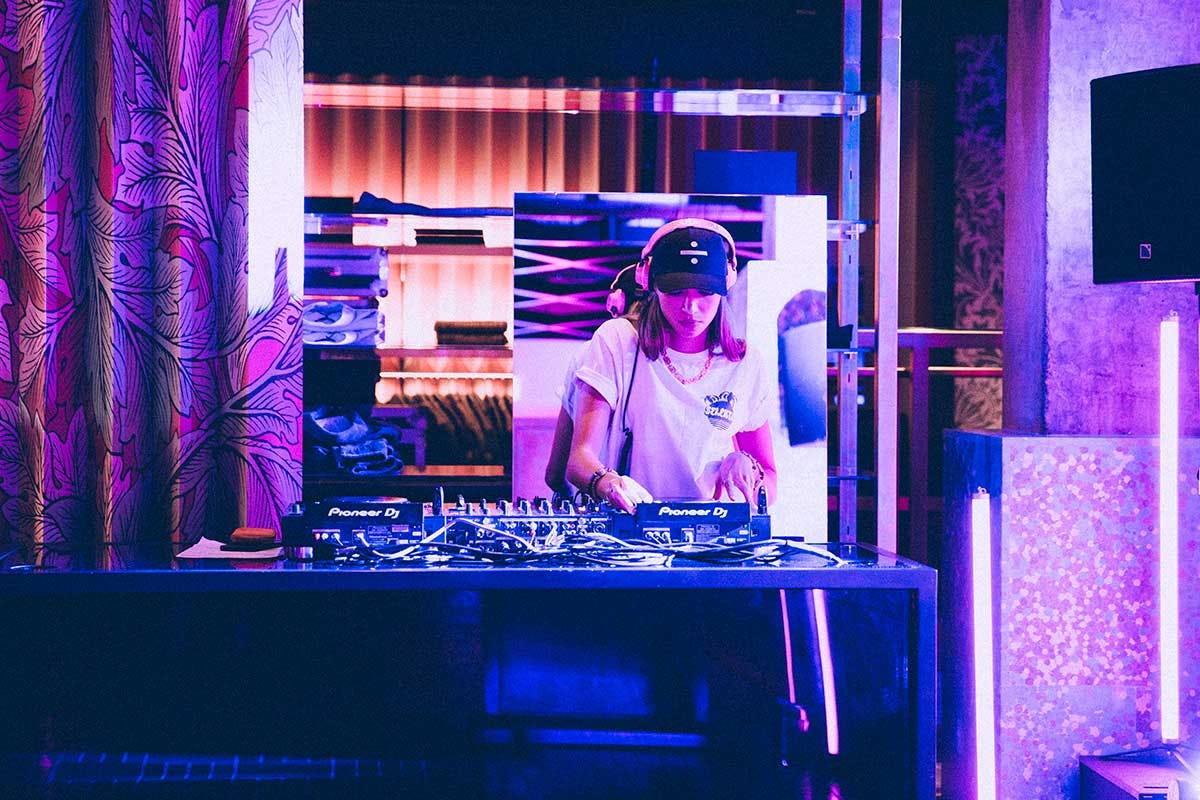 Last week, luxury retailer FLANNELS celebrated the launch of their FW19 campaign "In a New Light" by throwing the first of two parties at the Oxford Street location, headlined by British singer-songwriter Raye. The campaign features drops from Gucci, Off-White, Prada, Balmain, and Versace, and is available now online and in FLANNELS' brick-and-mortars. Select pieces from Project Blitz and Shoe Surgeon will also be available exclusively at FLANNELS' Oxford Street store.
Hailed as the "Biggest luxury retailer you've never heard of," FLANNELS has been making waves for hitting the otherwise ephemeral Gen Z market, which is predicted to make up 45 percent of the luxury market by 2025. In September, the retailer opened an expansive, flagship store on Oxford Street, occupying an 18,0000-square-foot space with four floors, and an event space, where the festivities took place on Tuesday.
A crowd of fans and fashion aficionados gathered under pink and blue lights to hear a live performance from Raye, who is best known for featuring on Jonas "Blue's By Your Side" and Jax Jones' "You Don't Know Me." DJs Storm Mollison and Emerald Rose Lewis provided tunes for the rest of the night, an intimate affair that allowed guests to get up close and personal with Raye. Throughout the store, fans could also browse through new items featured in the campaign.
Raye also appears in the FW19 campaign, decked out in head-to-toe Off-White, Balmain, and Gucci, all of which you can cop at flannels.com, and in its network of UK stores.
Peep photos from the party in the gallery above.