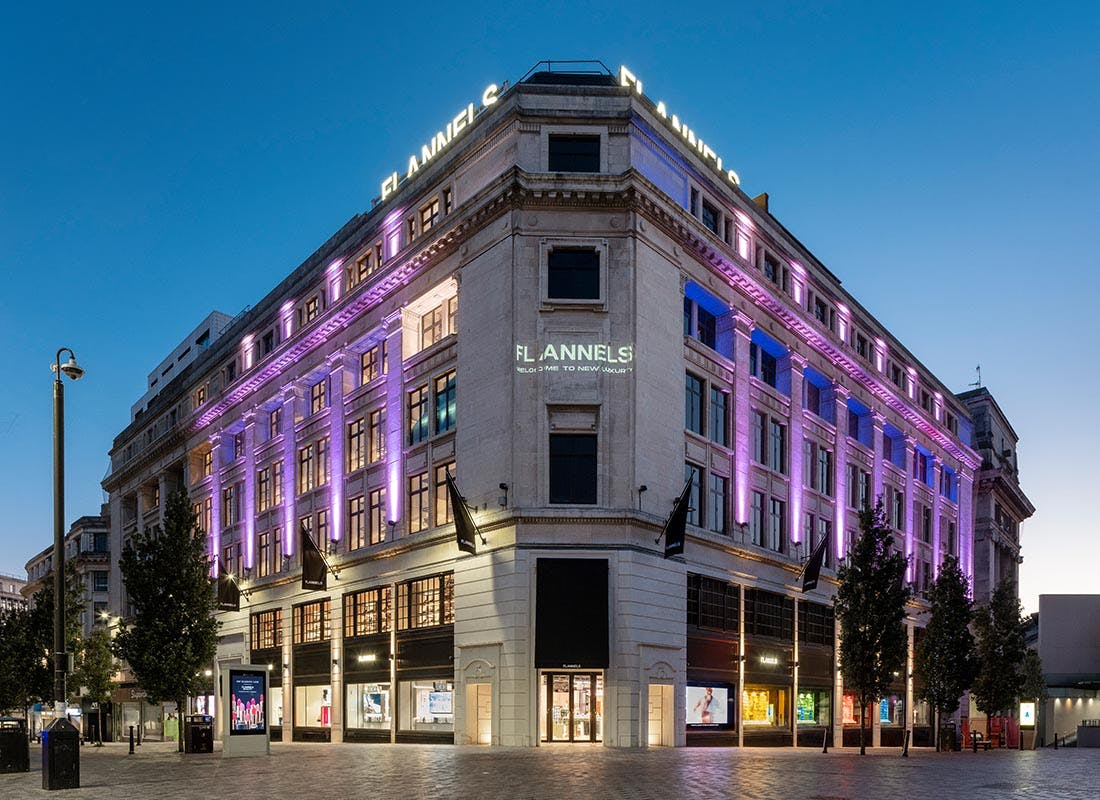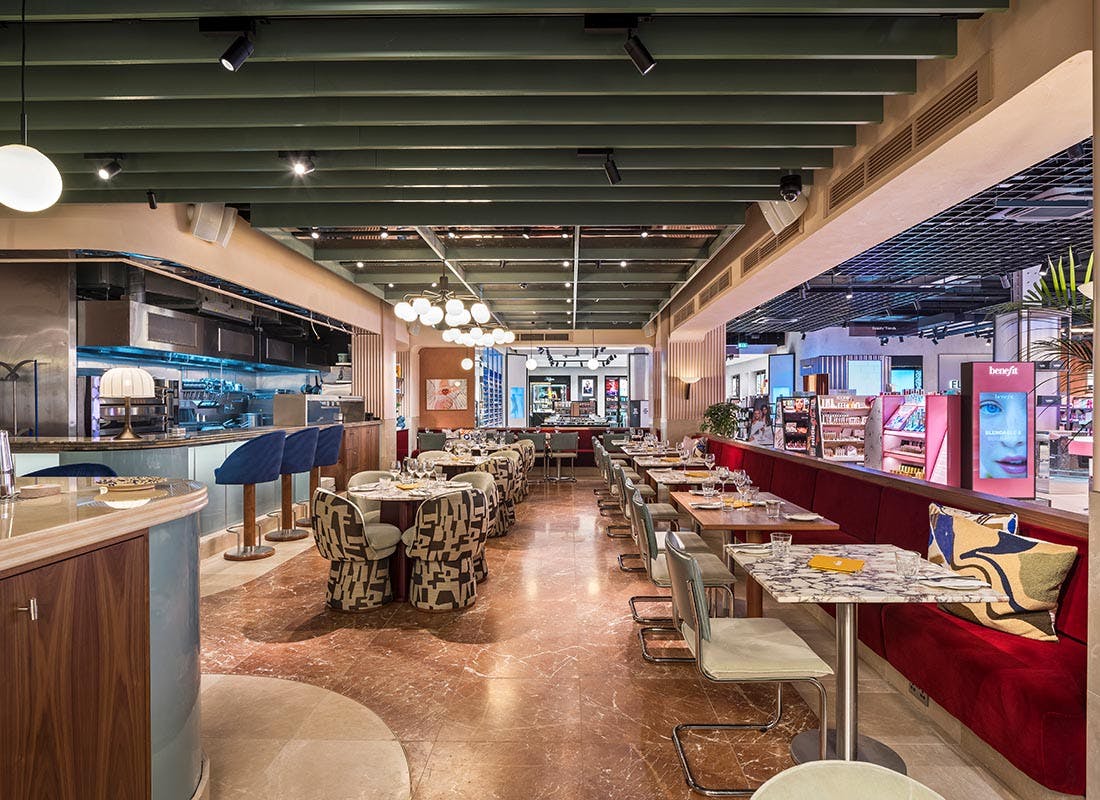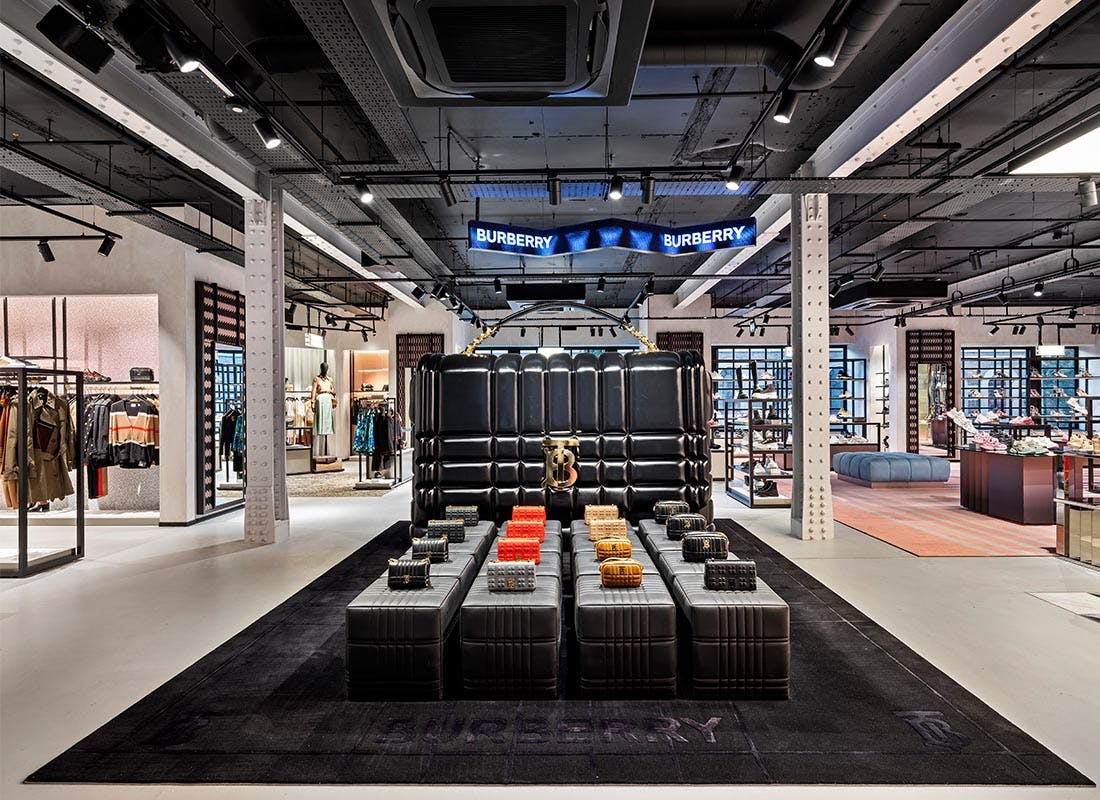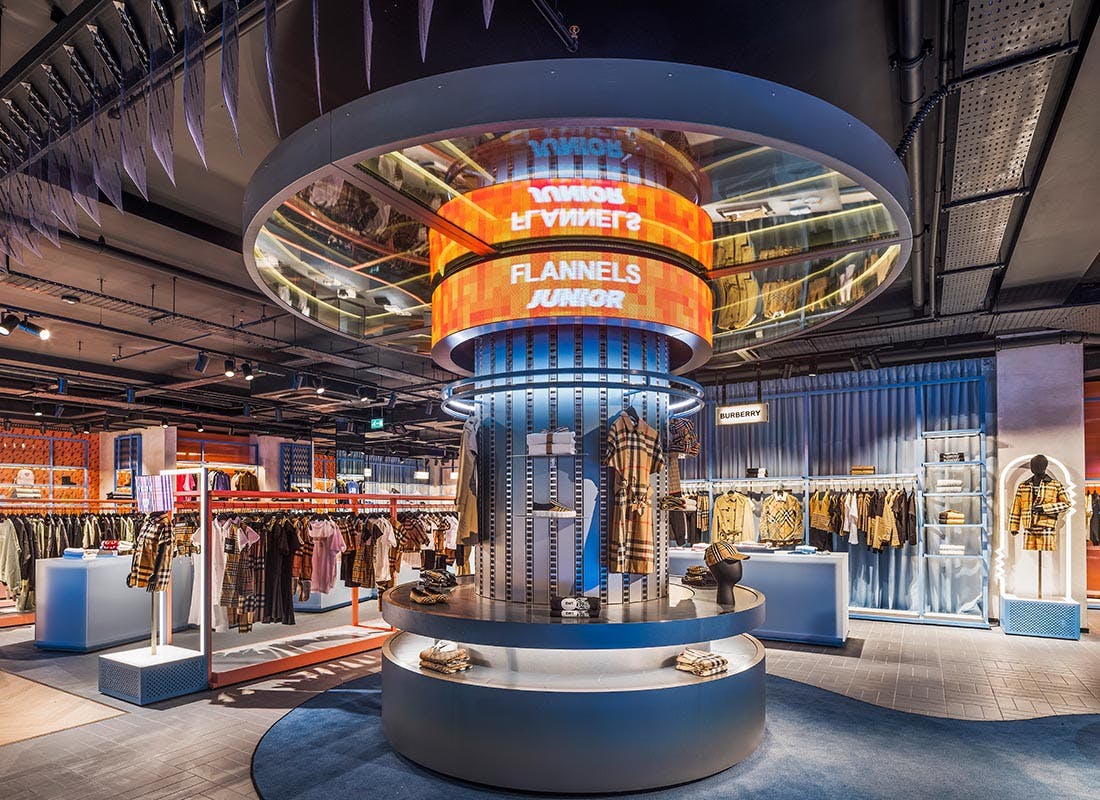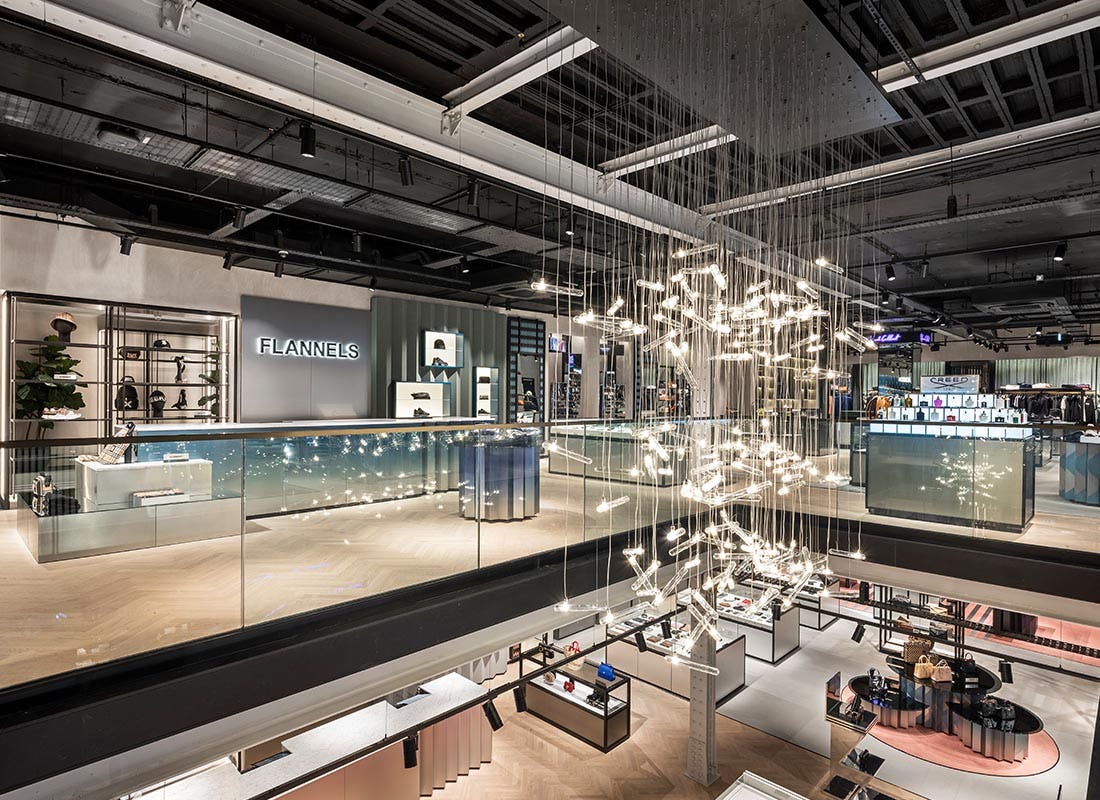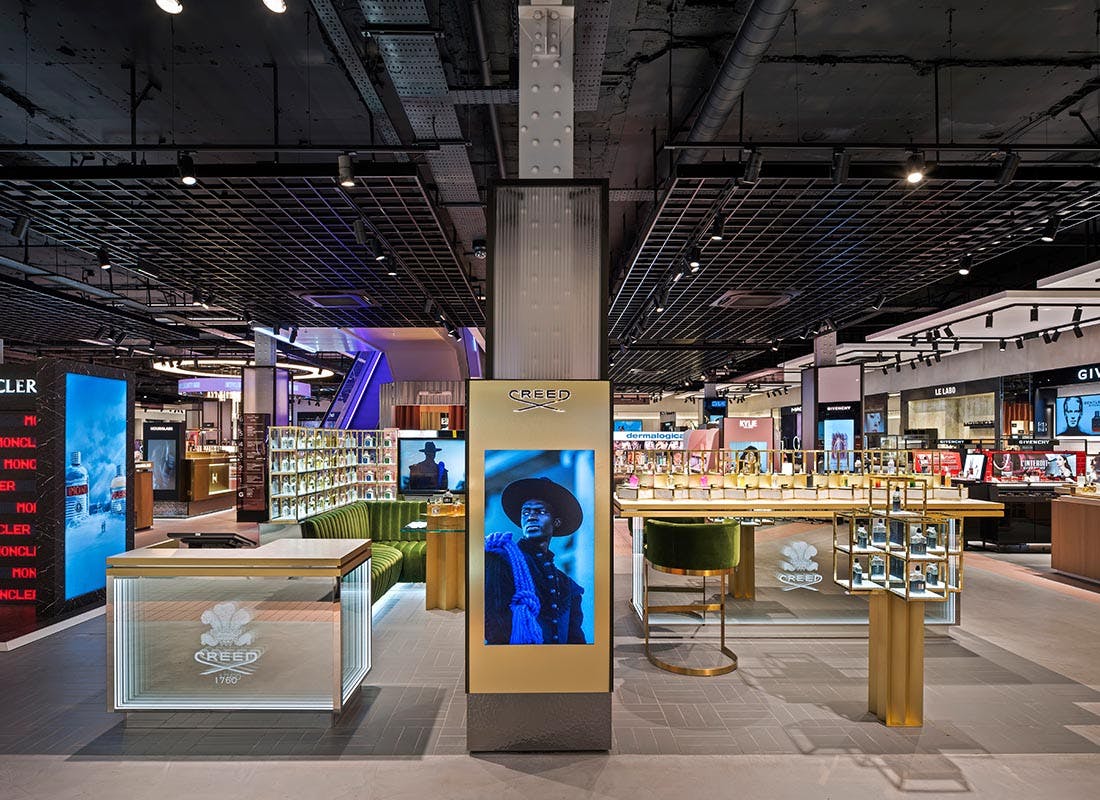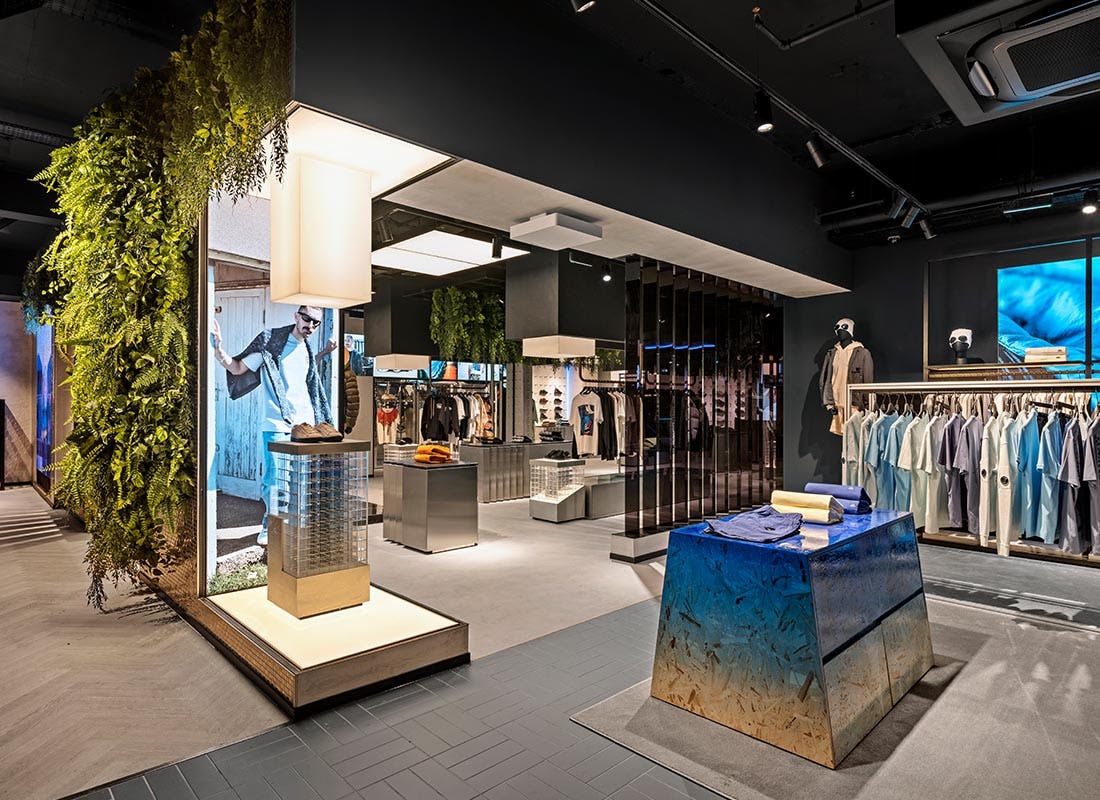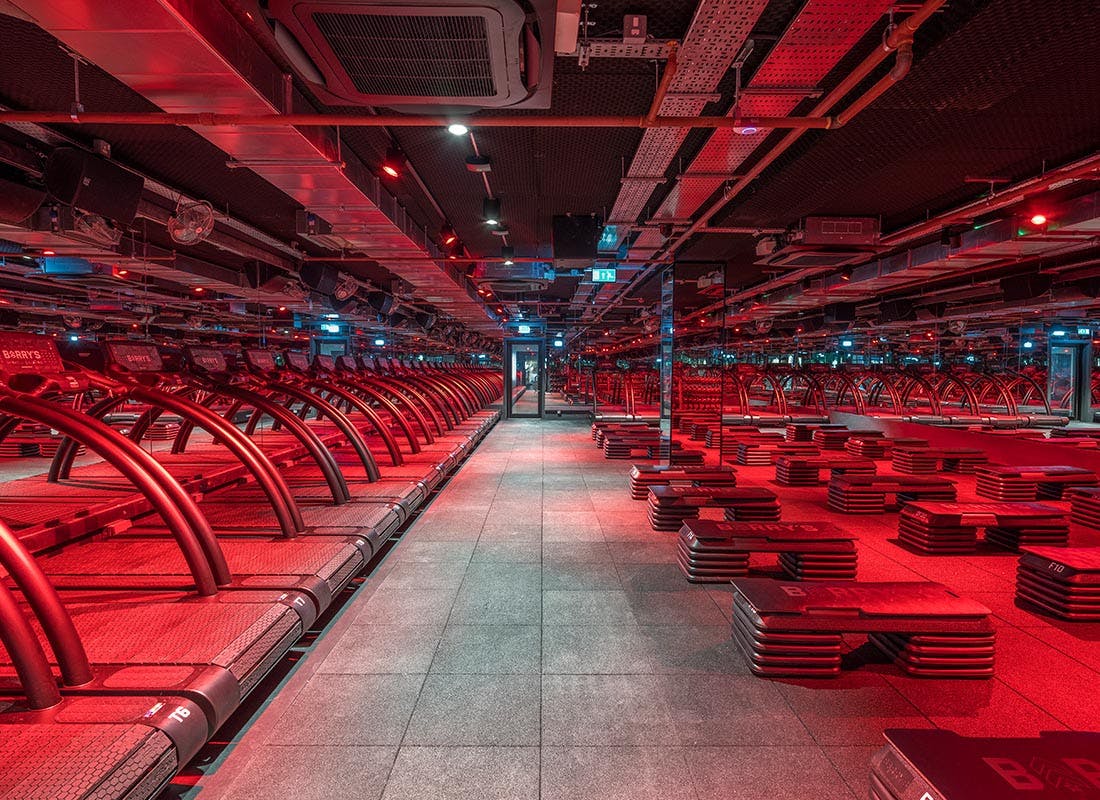 Unload that online shopping basket; there's a new retail experience in town, in Liverpool, to be specific.
FLANNELS has just kicked open the doors to its new seven-floor flagship, promising more than just shopping, but a full-bodied experience encompassing fashion, beauty, sneakers, fitness, food, and plenty more.
Oh my, how the shopping experience has changed over the years. Growing up, it was simple, basic; you'd head down to your local shopping center (the Arndale for me – Luton's finest, not Manchester), pop around, in and out. As to the point as this was and remains for many stores and centers around the world, its allure quickly dissolved with the arrival of online shopping.
Why bother getting dressed and making a day of it when a lot of online experiences have far more to offer – and from the comfort of your own home.
This exchange in consumer behavior has, of course, had a devastating effect on many of the world's high streets. It's an all too familiar occurrence in England; that needs rectifying – but how? Through well-rounded experiences, such as those offered in FLANNELS' new Liverpool flagship.
The key to success, which FLANNELS seemingly holds, is looking at these spaces as more than just a retail destination; more than shopping, but an event space, somewhere you could spend the day.
With 120,000 square feet of space spread across seven floors, FLANNELS' new destination has plenty of room to play with, and it's taken full advantage of every inch. Starting from the ground up, an experience to tantalize the taste buds is offered by Bacino, serving mouthwatering cocktails, coffees, a delightful dining menu, and plenty more, offering the perfect start (or finish) to the experience.
At this ground level, you'll also find the extensive skincare and beauty offering, which includes a spanning collection of the industry's leading brands, as well as the world's first "Beauty Changing Rooms."
You might be thinking that the ground floor alone is enough to satisfy the palette, and perhaps you're right, but as you reach the first floor you're immersed in women's luxury brands, mirrored on the first of the men's floors above. Here you'll find all of your Balenciaga, Gucci, Burberry, Valentino, LOEWE, and plenty more.
Arguably one of the most exciting services in the store is also situated on the men's premium floor – a made-to-measure service, should you wish to switch out your off-the-rail suit for something more bespoke. Off-White at 14:00, a 3-piece at 20:00. The best of both.
Following the luxury floors are two additional men's and women's floors, serving the best in contemporary streetwear. If you're digging around for a new pair of Nikes, Salomons, Axel Arigatos, or a new 'fit from Off-White, MCQ, Stone Island, or C.P, look no further.
The final two floors are where the experience steps up another level, as wellness takes center stage. First up, you'll find a carefully curated selection of some of wellness and fitness' highest performing apparel, sneakers, and equipment – as well as a space to put it all to the test thanks to the on-site Barry's Bootcamp.
As if that wasn't enough, once you're done sweating it out (not into your newly copped garms, I hope), you can schedule a facial with the celebrity-approved cosmetic doctor Dr. Esho. Rounding off the experience on the sixth floor is three venues, including a rooftop brasserie, an all-day dining space, and a pan-Asian restaurant.
If we're going to make an effort to get feet back on floors and consumers through the door, these are the type of experiences that retailers need to be offering. For the people of Liverpool this rings especially true, as a trip down to Manchester's Trafford Center to pop into Selfridges is now on their front door – perhaps, far more immersive than what was previously on offer.
For those in the UK, I'd recommend penciling out a day and getting yourself up north to the store to see it all for yourself. In the meantime, head on over to FLANNELS to peep its full brand selection.