To enlist an age-old proverb, it's often said that necessity is the mother of invention. But in the case of Steven Ellison, it was an atmosphere of cultural ostracization that birthed the genre-disassembling Flying Lotus.
"It was nothing. It was me and my little sister in the middle of Who Cares, California. There was no YouTube or none of that shit, so I didn't really believe in it. Maybe that's why it worked, because I just did it and I didn't think about it," he told the AV Club in 2012.
Constructed for expression rather than any economic prosperity, the lack of significance he assigned to his music has now been outweighed by the reverence that its treated with by others. Over 20 years on since he first made a beat on a Roland MC-505 Groovebox, the man behind Los Angeles, Cosmogramma, You're Dead!, and much more remains an unparalleled entity. Although there was no large scale retreat from public life, his reputation as a vanguard of the unyielding made his five-year absence from music's frontlines an observable phenomenon.
Just days after his apparent sabbatical was lampooned by Anthony Fantano, the modern-day polymath paved the way for his return on the David Lynch-assisted "Fire Is Coming." A surreal and discombobulating piece that befit the legendary director's guest spot, this bold opening gambit didn't just reel fans back into Flylo's interdimensional world of sound and vision but drilled home just how indispensable he's been to the artistic landscape over the past decade. Then, as the details around Flamagra and its ensemble cast of outliers arrived, Ellison's status as a standard-bearer for musical subversion and the role it played in his newest record came careening into focus right alongside it.
After inconspicuous beginnings in the suburbs of the Golden State, the grandnephew of Alice Coltrane would eventually graduate from an under-the-radar producer to an agent of change. However, his many addendums to the industry weren't the product of some grand eureka moment but a succession of carefully-mediated decisions that would carve out his own career and a subset of others.
After leaving San Francisco's Academy of Art, Ellison embedded himself in the everyday operations of one of hip-hop's greatest labels. A spiritual basecamp for J Dilla, Madvillain and many other trailblazers, Flylo's internship at Stones Throw coincided with his emergence in the LA "beat music" scene. An amalgam of disparate minds that congregated over pushing the boundaries of where hip-hop beats could go, the community – which enlisted Lincoln Heights club night Low End Theory as its CBGB's or Factory equivalent – soon had a breakout star in Ellison. Following his debut album 1983, Flylo's services were acquired by Warp Records. The proving ground of Aphex Twin, Squarepusher, Stereolab, and Glaswegian contemporary Hudson Mohawke, his alignment with the UK indie label provided the infrastructure for Ellison to craft the paradigm-shifting records that began with 2007's Reset EP and the capital to invest in innovations that arose from places beyond his own discography.
While the height of the LA beat music scene was an ephemeral moment in time, its vibrant creativity would serve as the ideological underpinning for a label that would secure the future of its artists and a host of likeminded individuals for years to come.
Intended as a champion of "the leftfield stuff no one else wants to do," Brainfeeder has been at the fulcrum of boundary-pushing music for a decade now. A panoramic musical island of non-conformists and misfit toys, the label has served as the launchpad for the careers of Thundercat – whom Ellison cites as one of his "music teachers" – Kamasi Washington, The Underachievers, Georgia Anne Muldrow and electronic wunderkind Ross From Friends among others. As a lifelong devotee of the visual arts (which has led to extensive soundtrack work), it's no surprise that 2017 saw Brainfeeder diversify their portfolio into film. Led by 2016's FUCKKKYOUUU and the sensory overload of Kuso, Brainfeeder Films has morphed into the home of Eddie Alcazar and David Firth of Salad Fingers fame.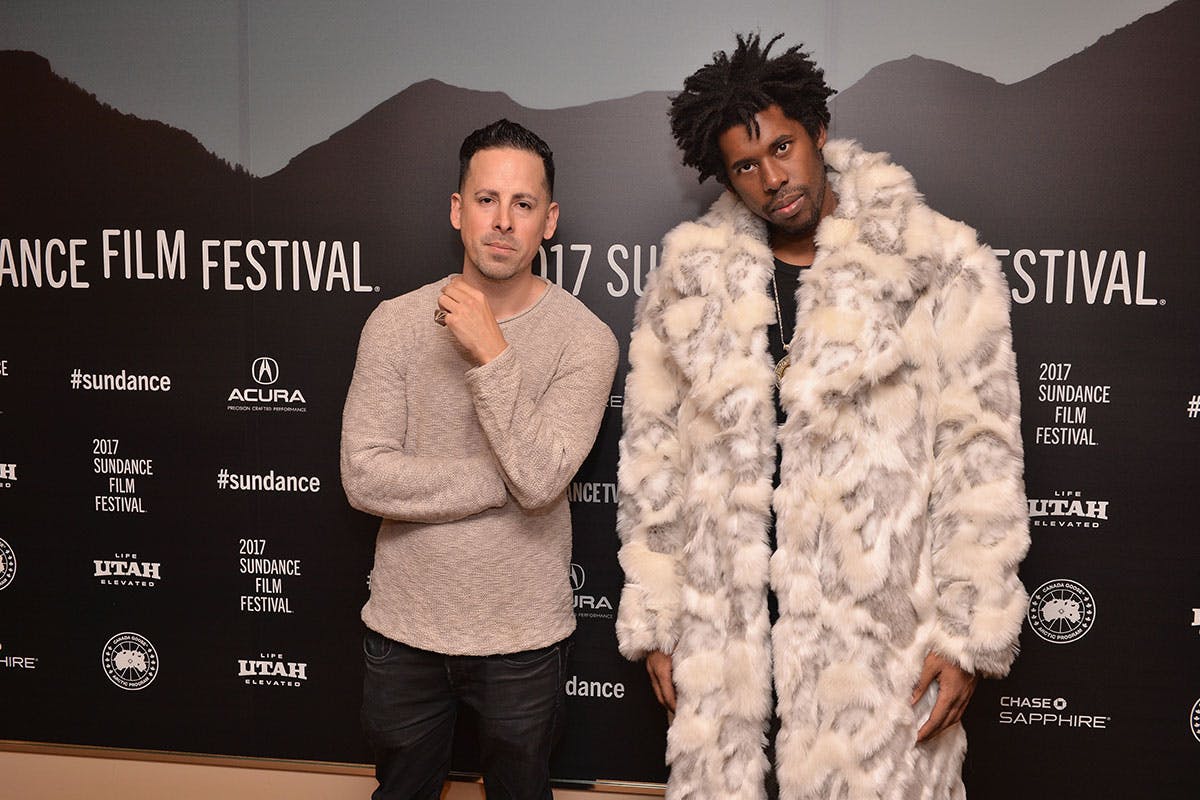 Not one to bask in his success, 2018's milestone provided a window for reflection in which he reaffirmed its mission statement to Billboard, "I'm seeking the sound of the seeker. I'm trying to find the sound or people that make sense of life."
Awed by the progression of hearing the revolutionary jazz of Kamasi Washington's The Epic in a cramped studio to witnessing its impact at a "big ass stadium-sized gig," his earnest adoration for all music has never receded and plays a key role in both he and Brainfeeder's evergreen cultural relevancy.
Described as a "Stan Lee and Jack Kirby" relationship by Thundercat, the virtuoso lesser known as Stephen Bruner and Ellison have parlayed their indivisible chemistry into all spectrums of music. Frequent collaborators of the late Mac Miller (who'll be eulogized on Flamagra's "Thank U Malcolm"), Flylo has worked with a who's-who of hip-hop greats either with his bass-playing cohort or of his own volition. Through the menacing guise of rapping alter-ego Captain Murphy and the acclaimed You're Dead! LP from 2014 alike, Ellison has liaised on tracks with his beat-sculpting precursor MF Doom, Snoop Dogg, Earl Sweatshirt, and Compton's finest, Kendrick Lamar. Conceived in a session he'll "never forget," the freeform jazz-rap of "Never Catch Me" wasn't just their first on-wax encounter but was a template for things to come on Kendrick's To Pimp a Butterfly. A relationship that they'd rekindle on "Wesley's Theory," to say that the sonically eclectic world of Ellison and Brainfeeder left an imprint on one of the decade's defining albums would be a serious understatement.
Not content to merely remould the physical world, 'Flylo FM' would also besiege the airwaves of the gaming realm within Grand Theft Auto V. Made to mimic one of his live sets, Flylo pulled from his own archives alongside that of OutKast, Aphex Twin, and an exclusive track from Tyler, the Creator for the in-game radio station. Laterally-minded as ever, Ellison shepherded the project with a singular intention and one that casts light on his creative process as a whole. "I have my own experiences in the areas that they recreate in the game. I know what it's like listening to Aphex Twin driving down the beach. I get it, and it's special to think that someone else might think that, too. I made this shit for those people."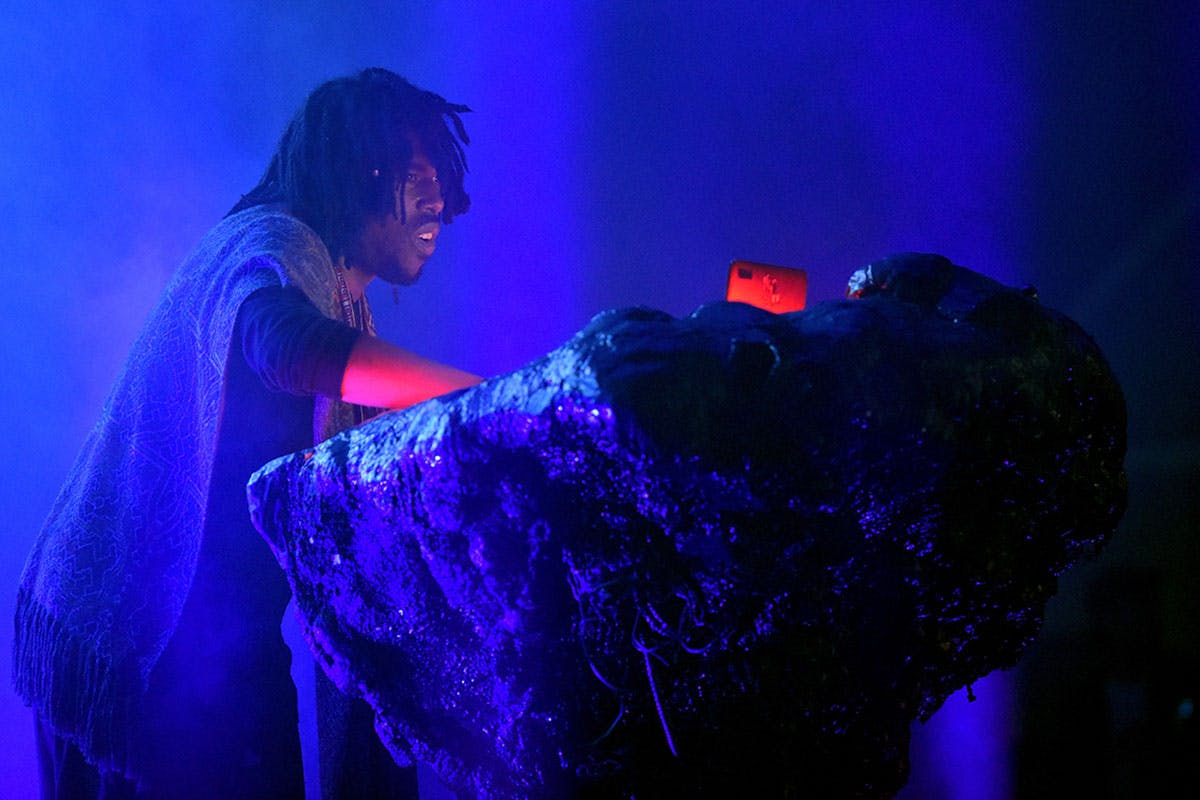 Equal parts gifted and afflicted with a desire to make audiences "consider the whole journey of it," the grand unveiling of Flylo's latest album has been a long time coming. Steeped in the background while his Brainfeeder exports rose to prominence, Ellison took to Twitter in January to vent his frustrations as he explained, "imagine spending years creating your best project, u finally finish it 120% then only to have to waiiiiit quietly watching the clouds pass."
Now that he's drip-fed tracks and information, it's easy to see why he was so anxious to reveal its broad scope to the wider world. The jettison for his oft-discussed collab with Anderson .Paak, a coveted hook-up with Little Dragon, and appearances from fellow dissidents such as Solange, Tierra Whack, Denzel Curry and Toro Y Moi; their collective power tells you everything you need to know about the cultural stature of Flylo. For that diverse array of artists to jump at the chance to work with him, it attests to the impact of a man that planted the seeds for his fellow creative minds to forego that pre-designated path from A-to-B that many fearfully walk in favor of striding on the roads less travelled.
Whether it's as an example to be heeded or a collaborator to seek out, the writing is on the wall for Flamagra to be the project that finally ingrains Flying Lotus' cultural impact into the wider world's view. Quick to admit that he "loves making music more than I ever have in my life," the fruits of those years of toil can't arrive soon enough.