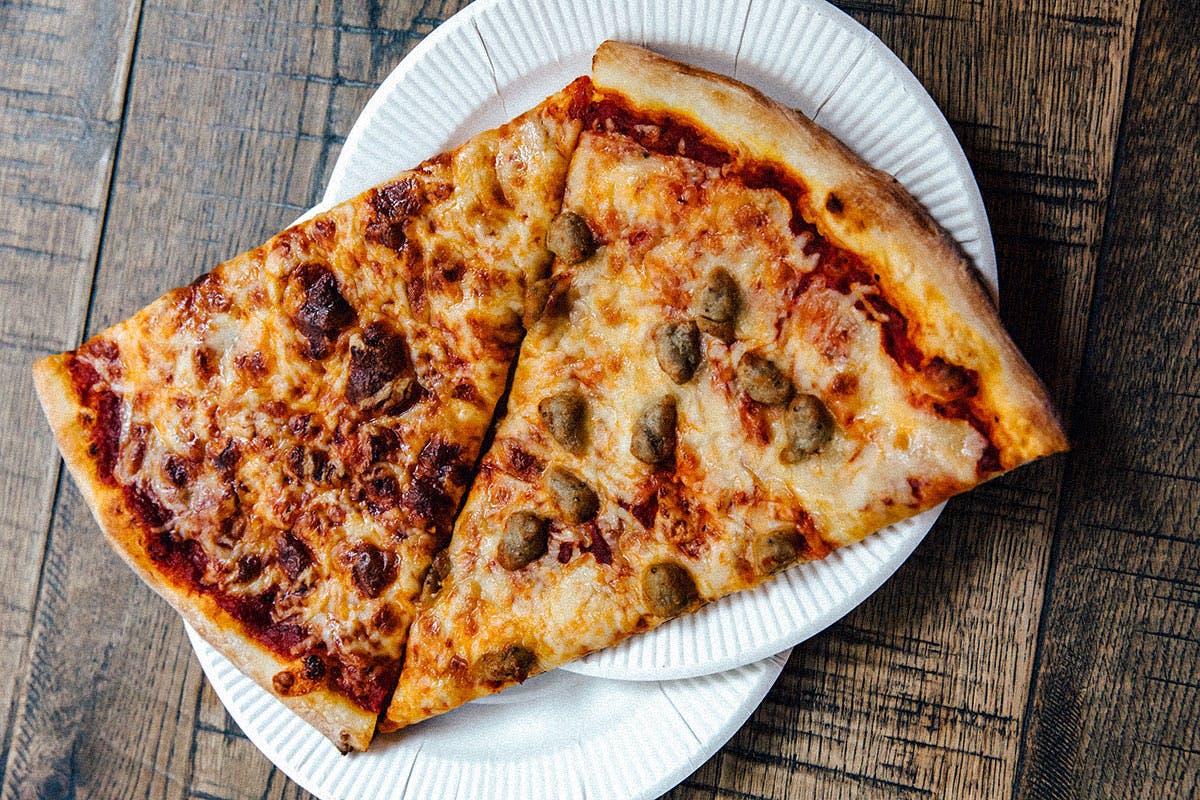 Maxwell Barna guides us on our virtual culinary adventures with his round-up of the best food-related Snapchat accounts.
With all the shots being fired between Snapchat and Instagram these days, it's important to stay focused on the important things in life: food, food and more food. But really, we still have a lot of love for Snapchat because there's an air of exclusivity about it.
There's something exciting about being able to have a front row, behind-the-scenes look at a person of influence, a massive brand, a publication, etc. We get to see what goes in to making the final products of all the things we love most.
And for foodies, Snapchat is pure, unadulterated bliss. (Stoners, don't feel left out: we've got you covered here.) Snapchat gives us a behind the scene look at meal preparation, tiny tutorials and other interesting food and non-food-related stuff, all from our industry favorites. Bloggers, chefs, publications—they're all here.
Here are nine food Snapchats every foodie needs to be following:
StreetGourmetLA (Bill Esparza)
Bill Esparza is the man behind StreetGourmetLA, a relatively popular blog and string of social media accounts, and Esparza is also an exceptionally talented writer whose work is frequently featured in Los Angeles Magazine.
For foodies, especially those who get down with more Latin and Hispanic-influenced cuisine, the StreetGourmetLA account gives us more insight into Esparza's day-to-day routine, including all the incredible shit he eats daily.
Harleyplays (Harley Morenstein)
If you've never heard of Epic Meal Time, you probably have no business reading this article. Harley Morenstein is the co-creator and co-star of the famous YouTube show, as well as an actor, standup comedian and a hell of a Canadian.
His Snapchat is absolutely ridiculous, and although it's probably filled with less food than should be allowed on this list, Morenstein is a foodie's foodie, and thus belongs here. If you want to know what food people do when they're not eating, give this account a follow.
Gillieh (Gillie Houston)
Gillie Houston is a straight up hybrid between world-class adventurer and adept food critic. Before scoring a gig as an associate editor at the now-defunct Yahoo Food, Houston had also done some pretty awesome stuff with Food Network Magazine, Seventeen, Food.com and others.
Her social media presence is just as great as her portfolio of work. Travel photos, food photos, dog photos, epic cloud porn and funny videos abound. Check out her Snapchat for drool-worthy food snaps.
MinimalistBaker (Dana Shultz)
Dana Shultz is the brain behind MinimalistBaker, a blog, cookbook and media network that puts together easy-to-follow recipes that damn near anyone can execute.
Her social media presence combined carries almost half a million followers, and for good reason—her recipes are delicious, simple and she takes a hell of a good photo. On Snapchat, you'll get everything you'd expect from Shultz's other feeds, but with less polish and more in-depth little details.
Kylemarcoux (The Vulgar Chef)
We're doing everyone a solid here by throwing The Vulgar Chef's Snapchat out there. He doesn't seem as active as a lot of the other people on this list, but it doesn't change the fact that the dude is fucking hilarious, and always manages to post up some of the most ridiculous food recipes we've ever seen.
Some notable examples from his last few Instagram posts: "Crunchwrap Double Cheeseburger," "pulled pork mac the fuck cheese between a KrispyKreme donut," "white trash BBQ ramen" and a bunch of other shit we didn't know existed (and didn't know we needed).
EatingNYC (Alexa Mehraban)
At EatingNYC, life is all about the food porn. Gorgeous spreads of everything from massive gobs of double chocolate ice cream to the best tacos you've ever seen, to world-class cheese and charcuterie platters and honestly everything in between, foodies everywhere love everything EatingNYC has to offer.
Created and curated by Alexa Mehraban, her social media accounts (and website) are awesome because they literally catalogue everything she eats on a daily basis. Naturally, her Snapchat is no different.
Sortedfood
The community at SortedFood is absolutely massive. Its widespread popularity is due in part to its non-exclusivity: SortedFood is for everyone from complete novices to master chefs.
On Snapchat, they feature recipes for the health nut to the junk food king, from straight-up vegans to the bacon lover in all of us. They do well with their varied audiences because they cover all the bases.
Levicooks (Levi Eirinberg)
Levi Eirinberg is a 14-year-old kid who could cook us all under the table—me, you and everyone we know. He's mind-bogglingly good in the kitchen, which is kind of ridiculous because, at 14, the only thing I was thinking of was chicken nuggets and more chicken nuggets.
Nevertheless, Eirinberg makes EVERY single list of "foodies to follow" because he's innovative, inspiring and such a little shit... GOD DAMN IT WHY CAN'T I COOK LIKE HIM?!
Mreddiehuang (Eddie Huang)
Eddie Huang is VICE's golden boy. But more than that, he's a restaurateur, writer, versatile chef and modern day humanist. His autobiography, Fresh Off The Boat: A Memoir, is an inspiring look into Huang's life growing up in Washington, D.C. (and then Orlando), his struggles with his Taiwanese identity, his days studying law in college (no really, he's actually a lawyer) and the important role that food has played in his life.
On Snapchat, Huang's humble, cheeky and hysterical personality shines through layer upon layer of incredible food. It's foodie bliss, and an absolute must-follow if you're into foodie culture outside of the kitchen.
For slightly more X-rated Snapchat activity, check out our guide to sending a dick pic on Snapchat (NSFW).