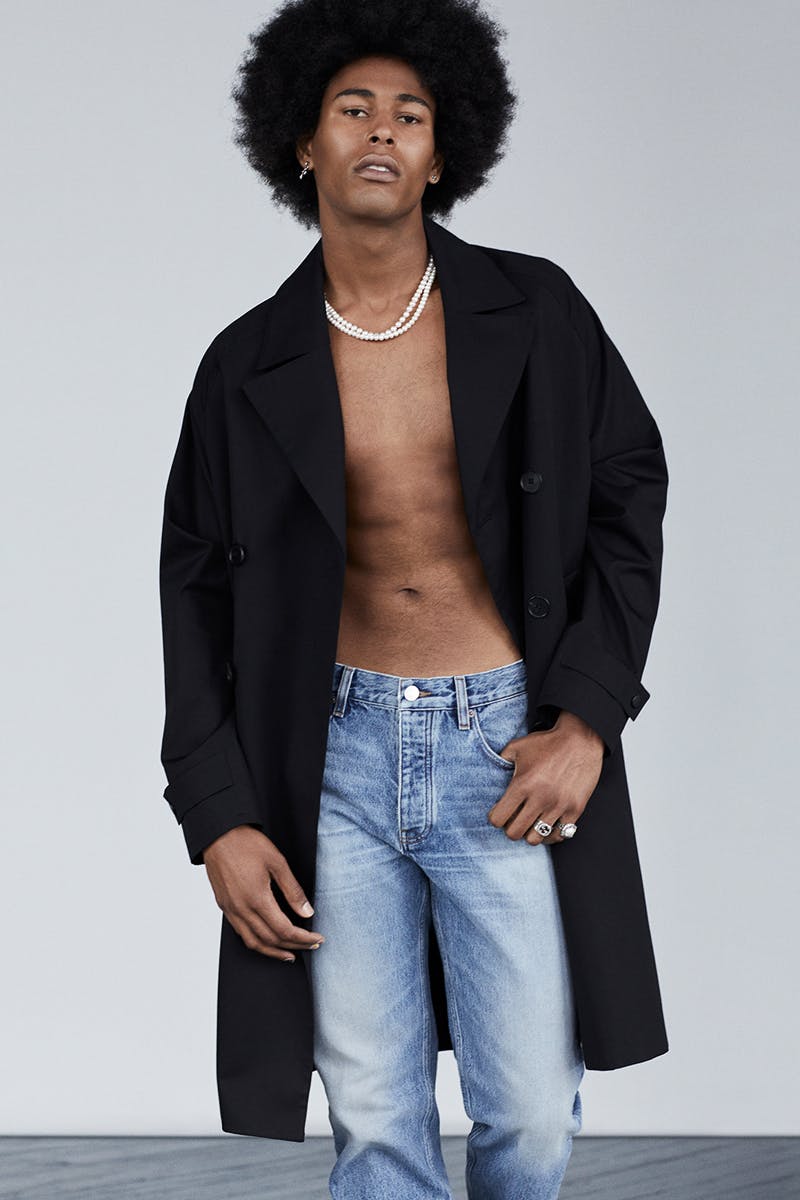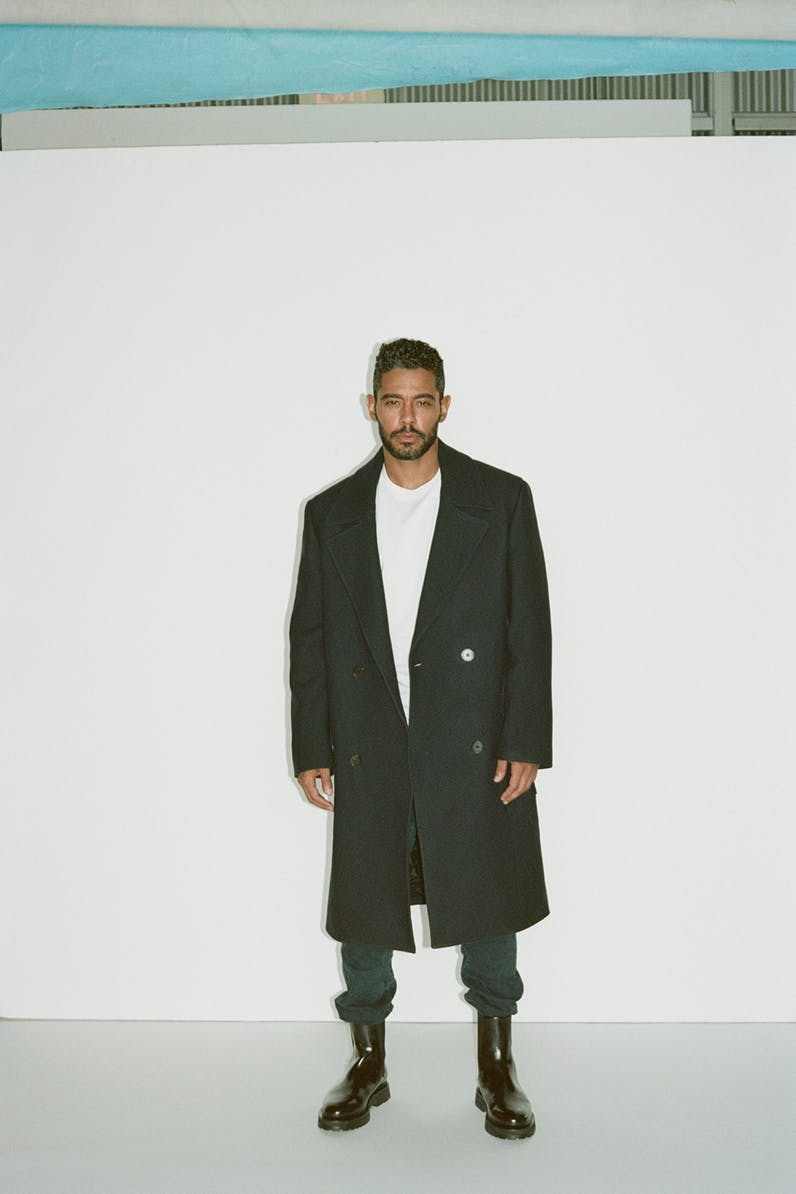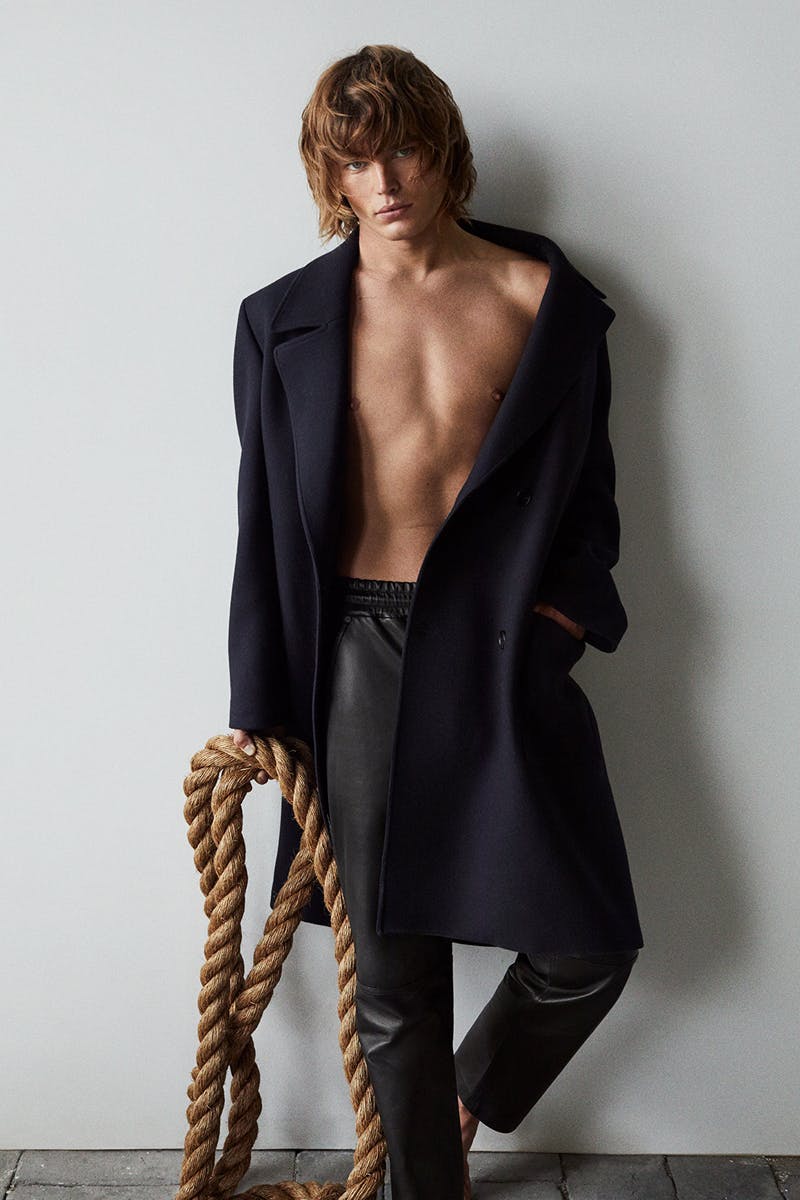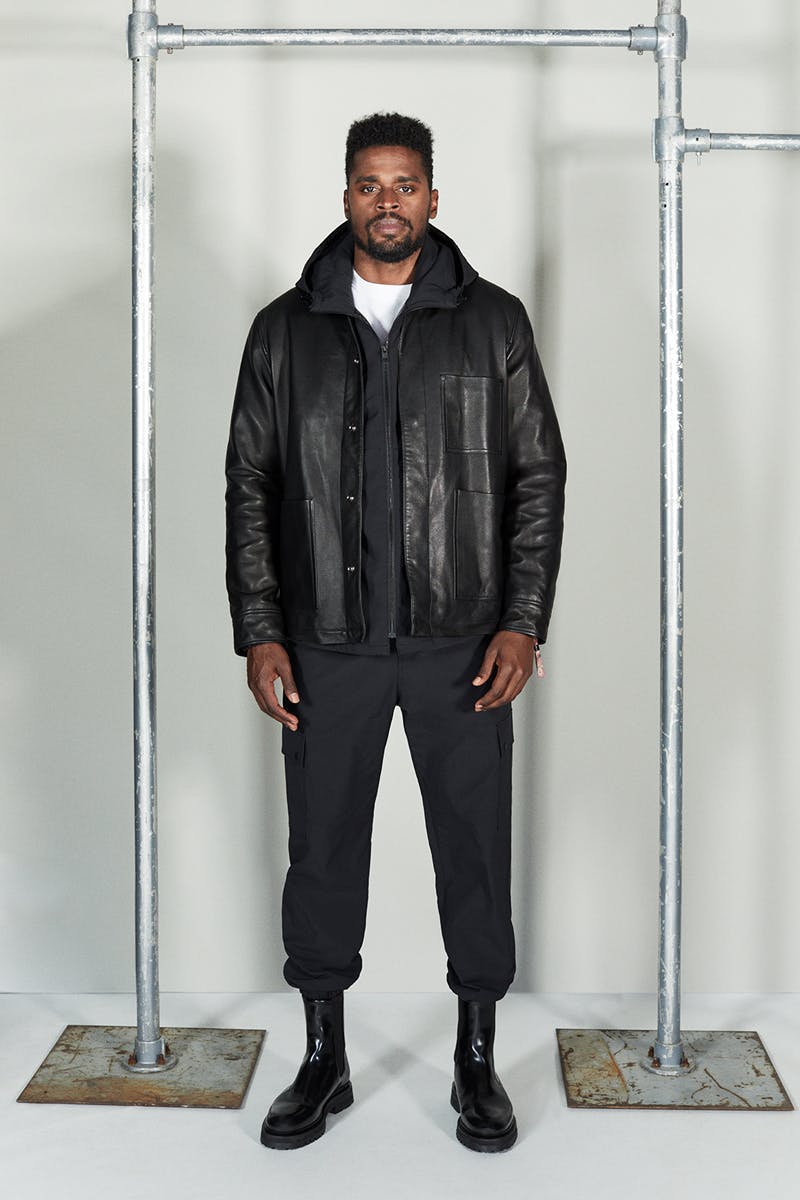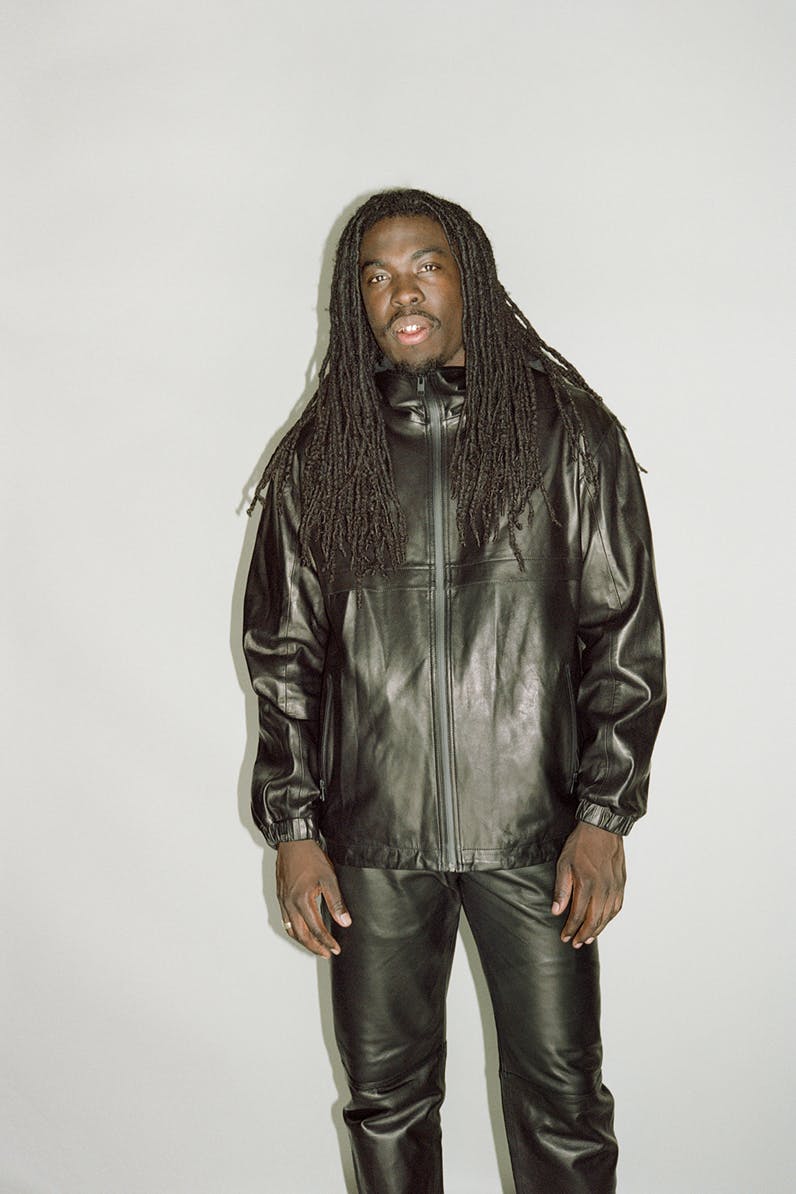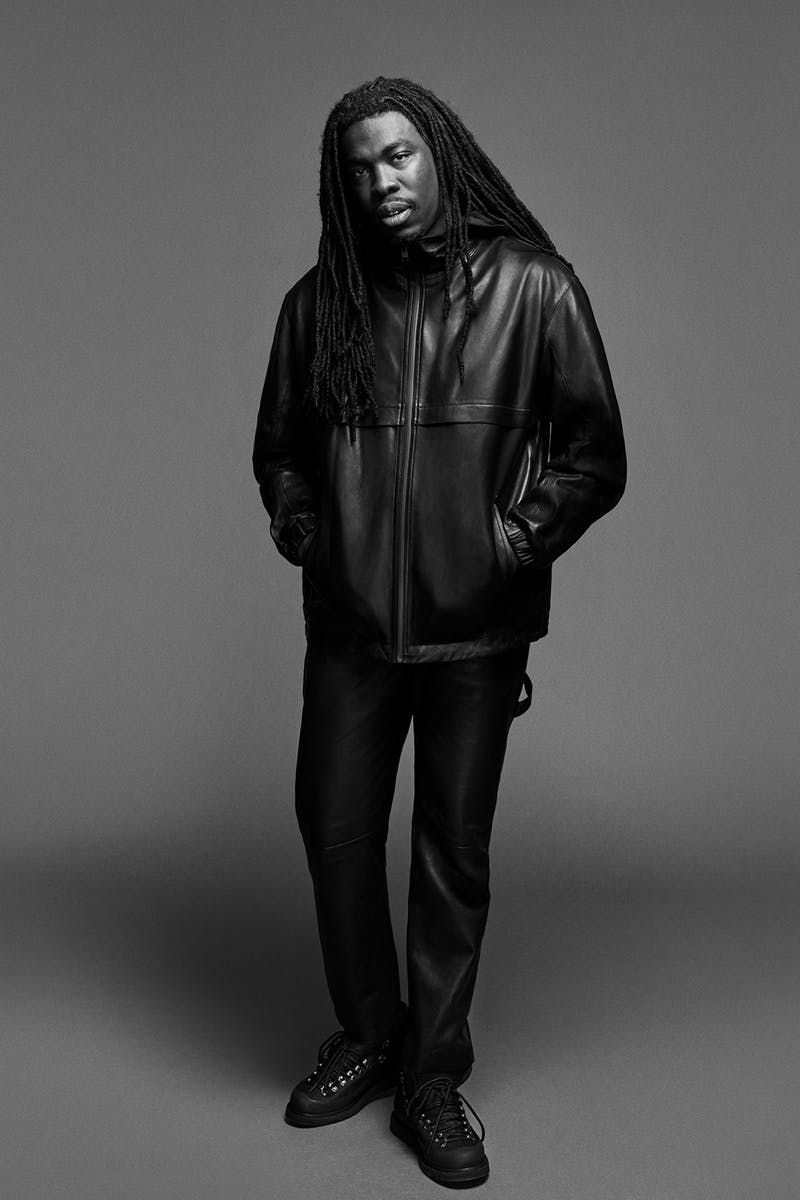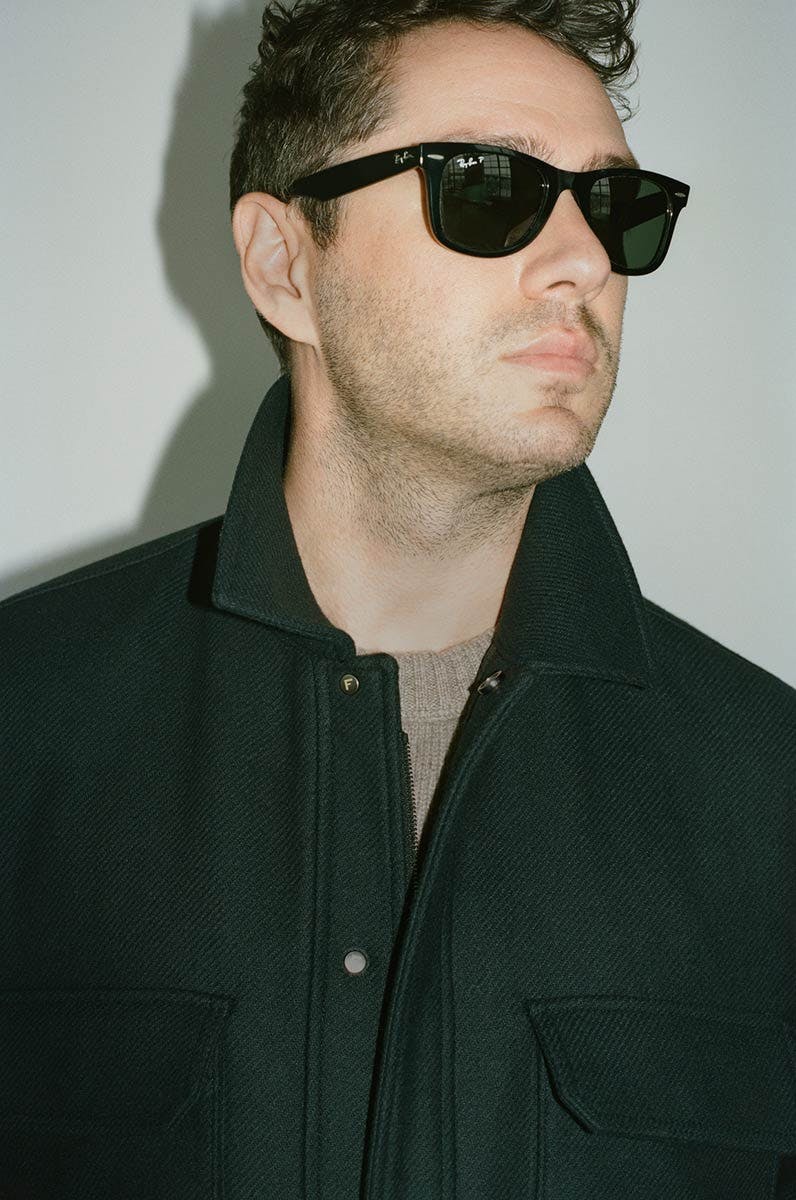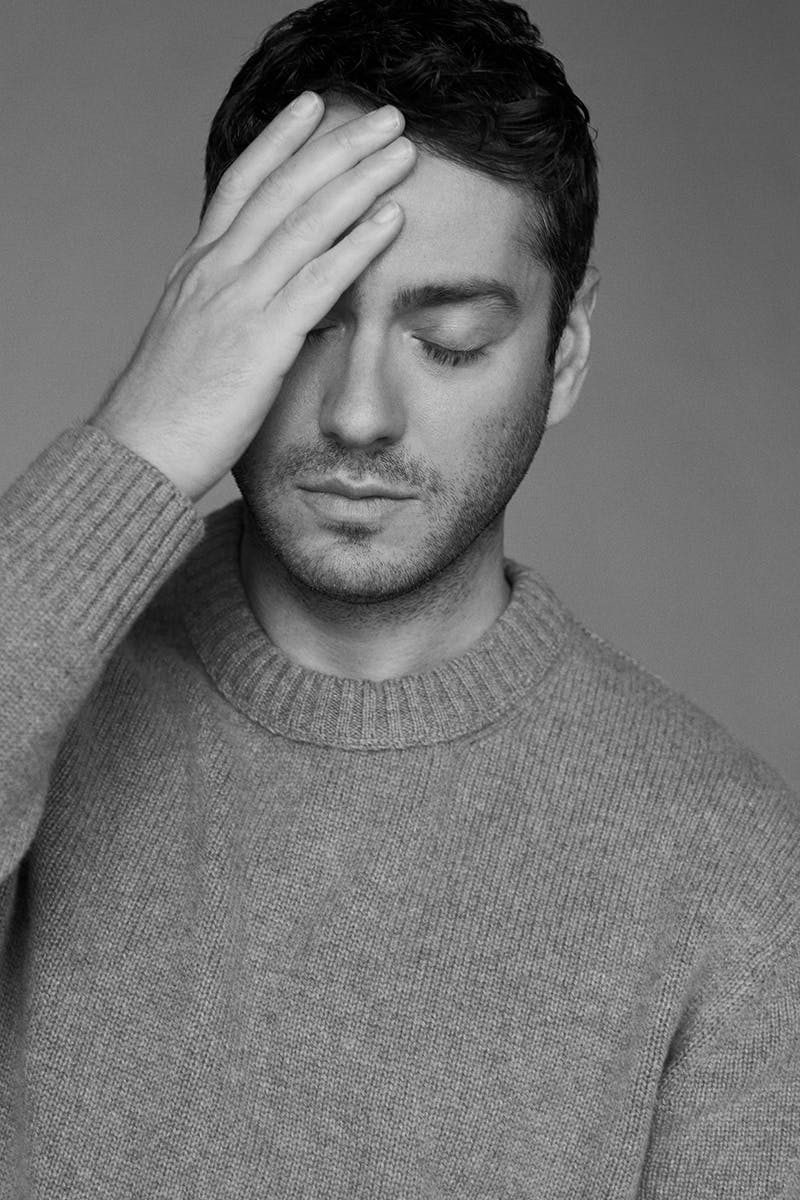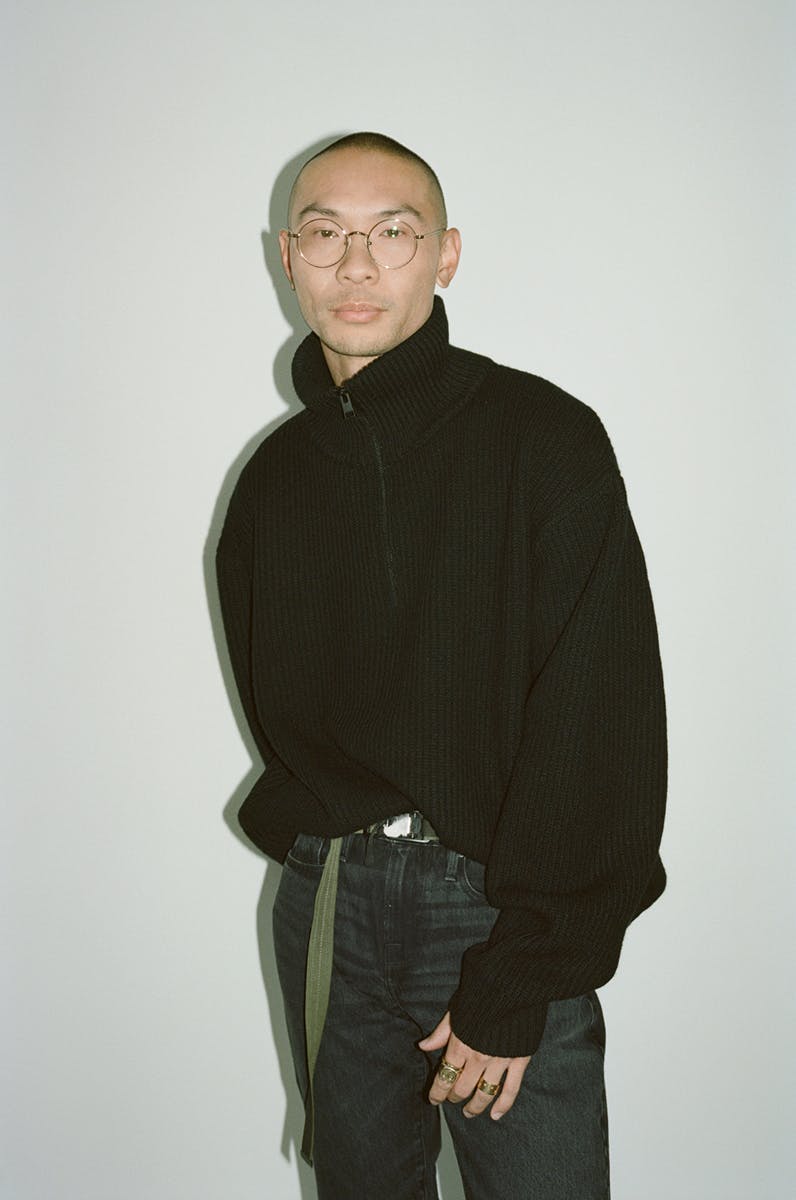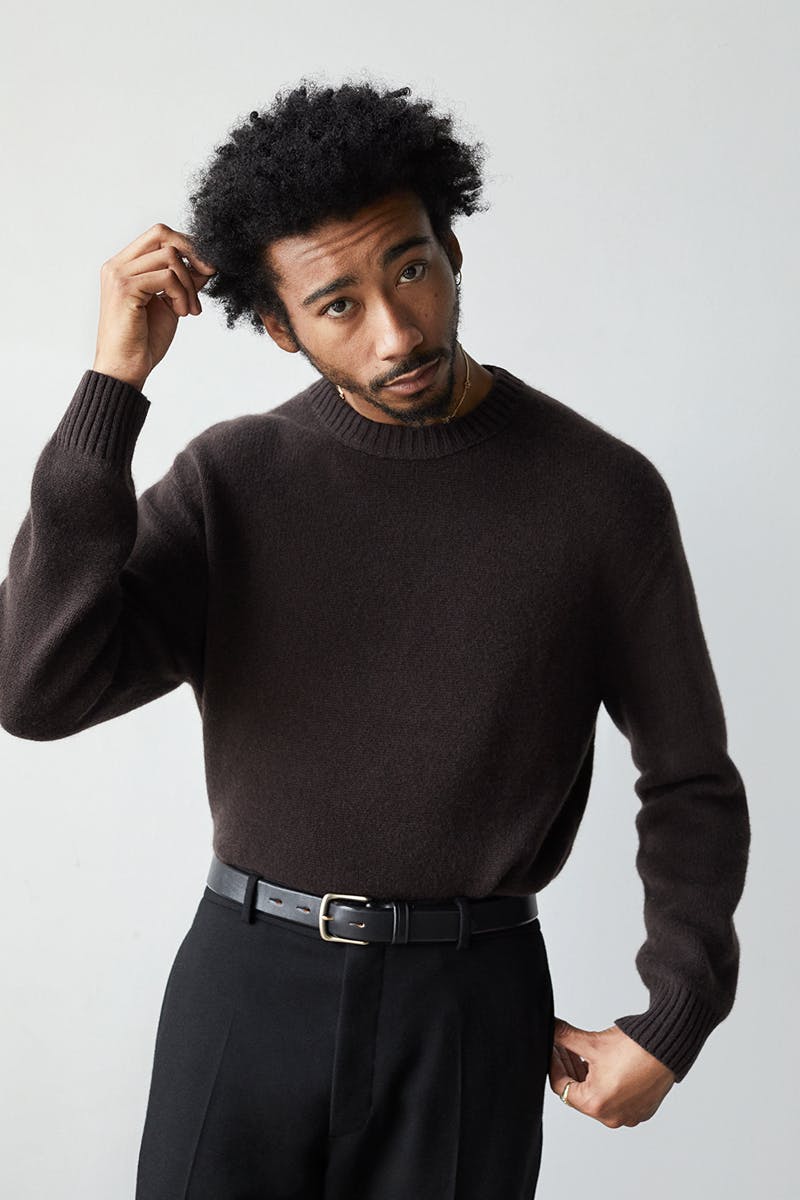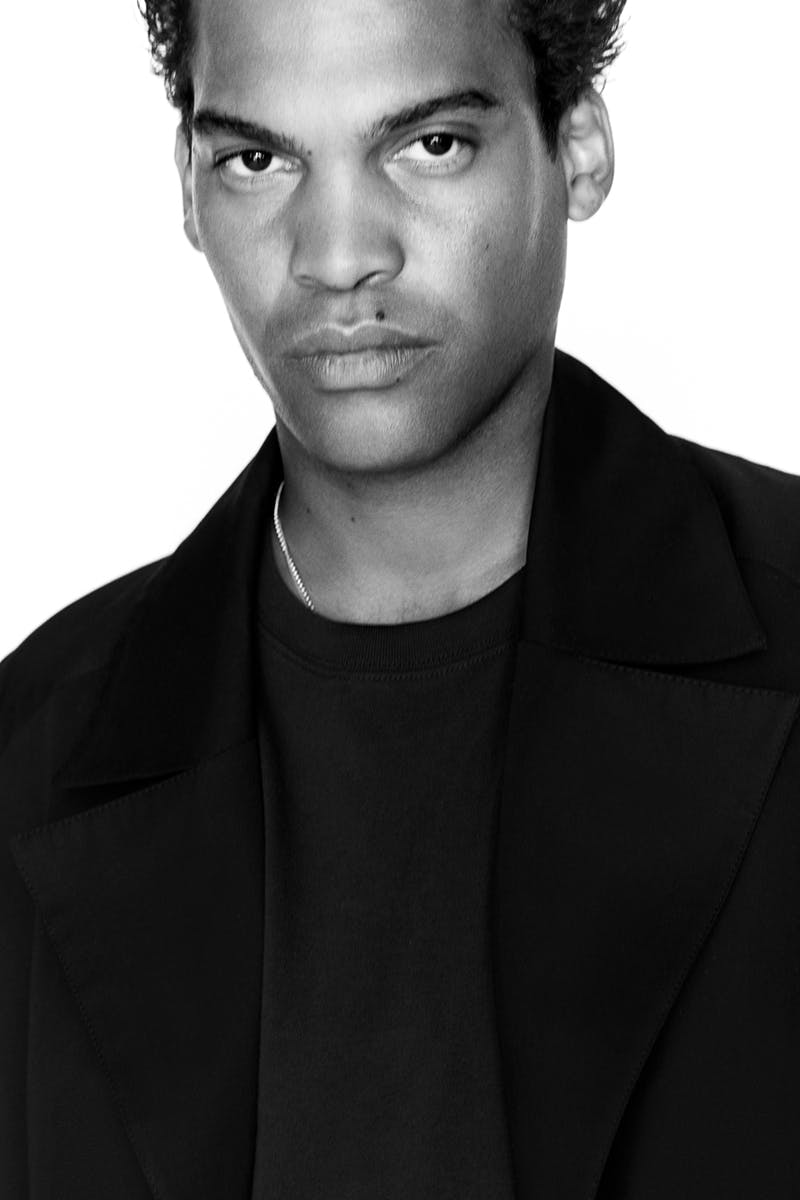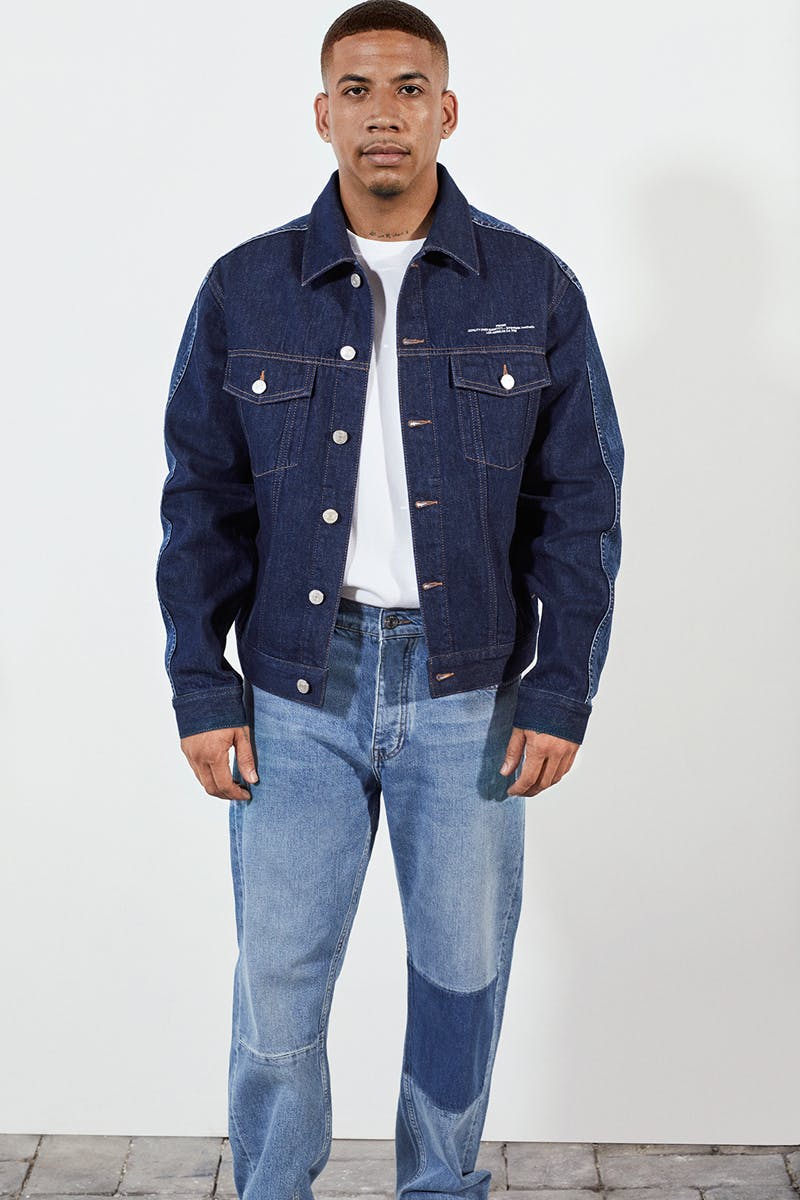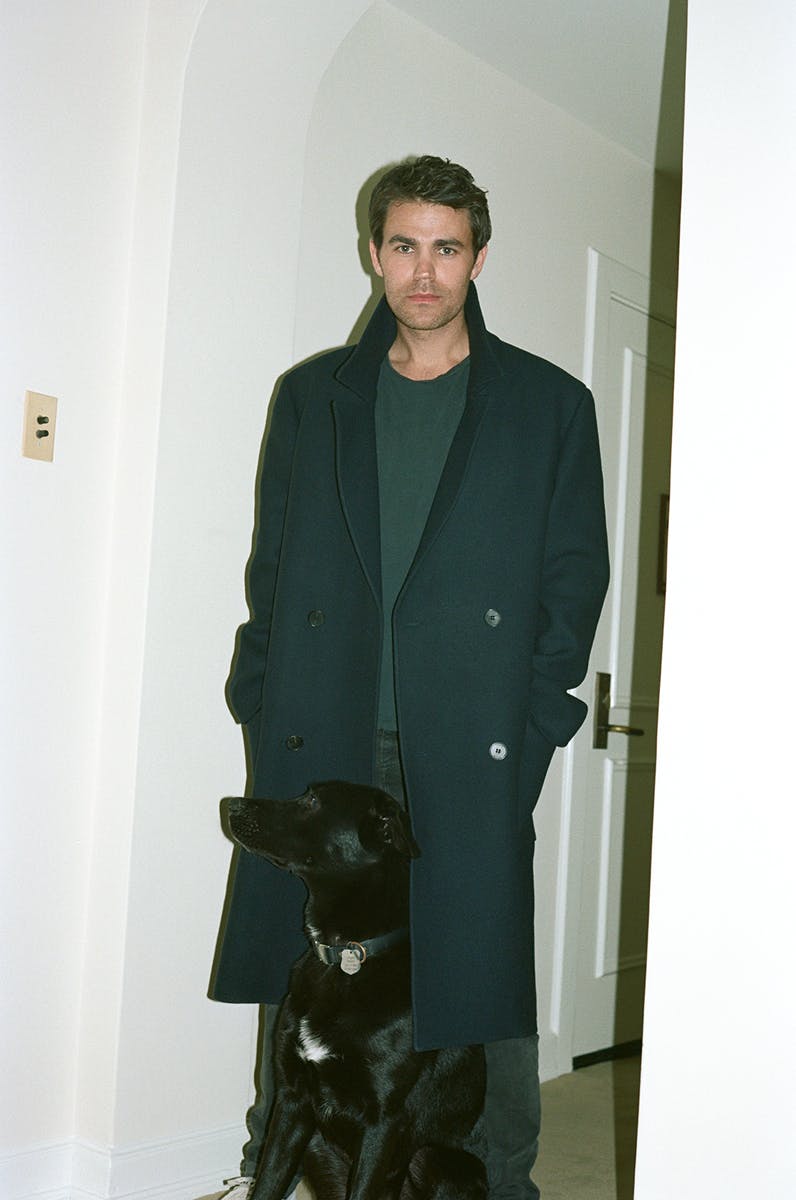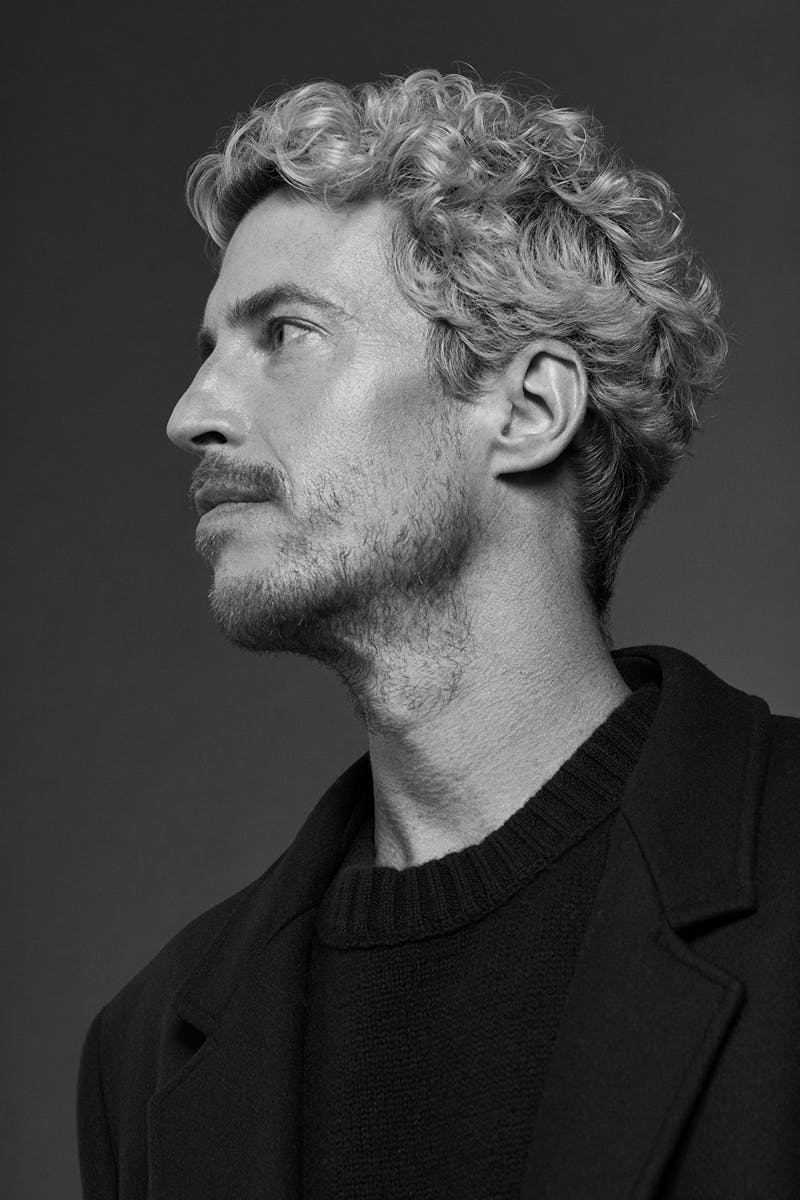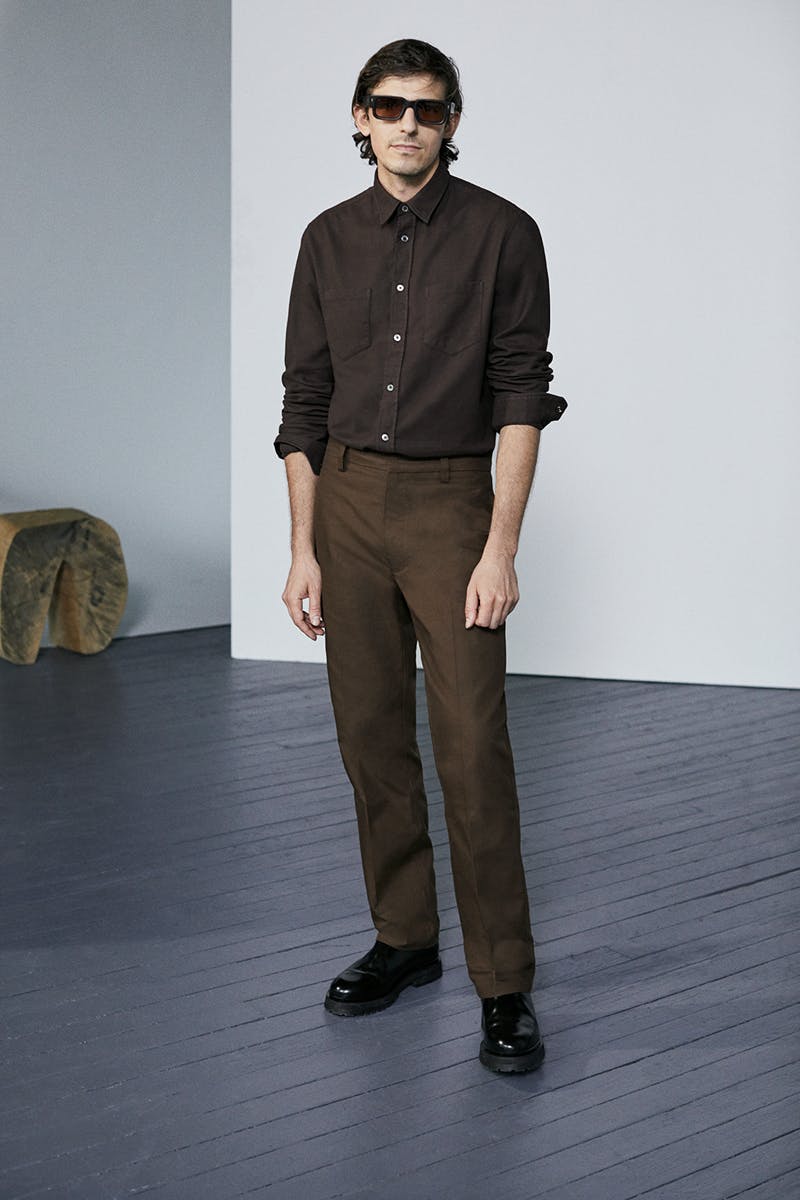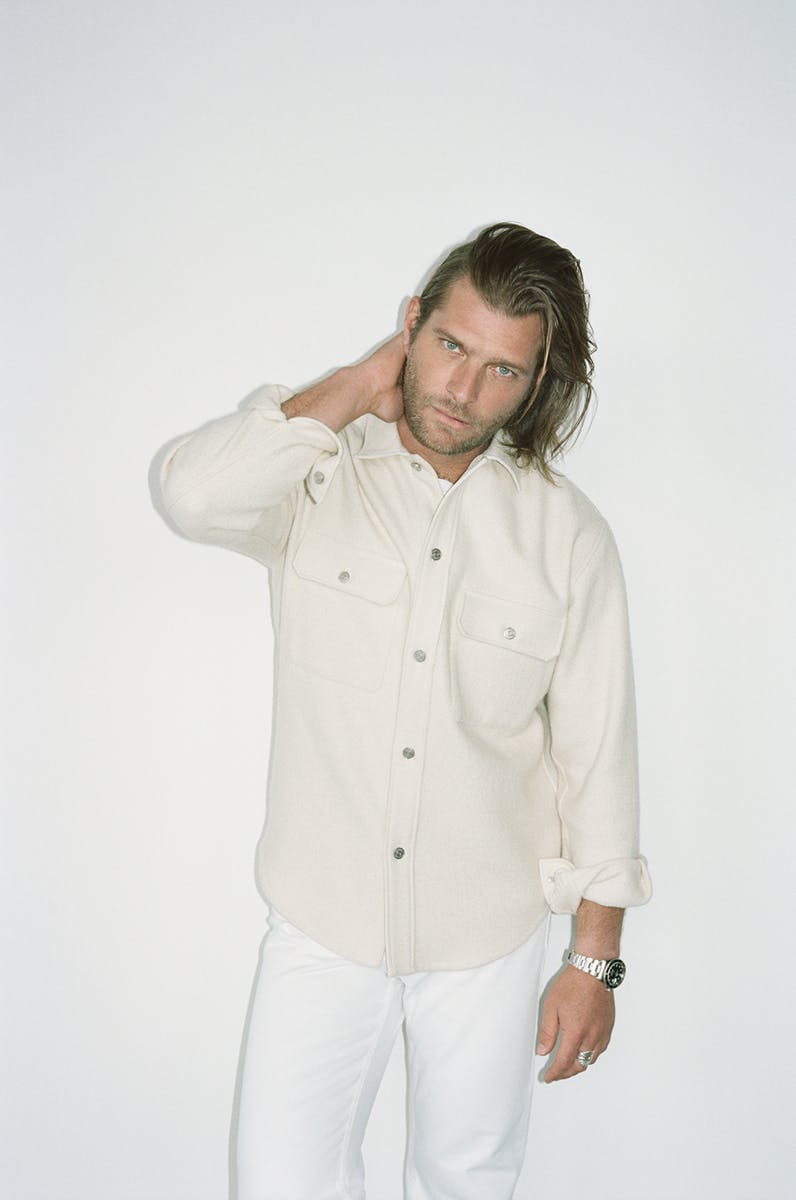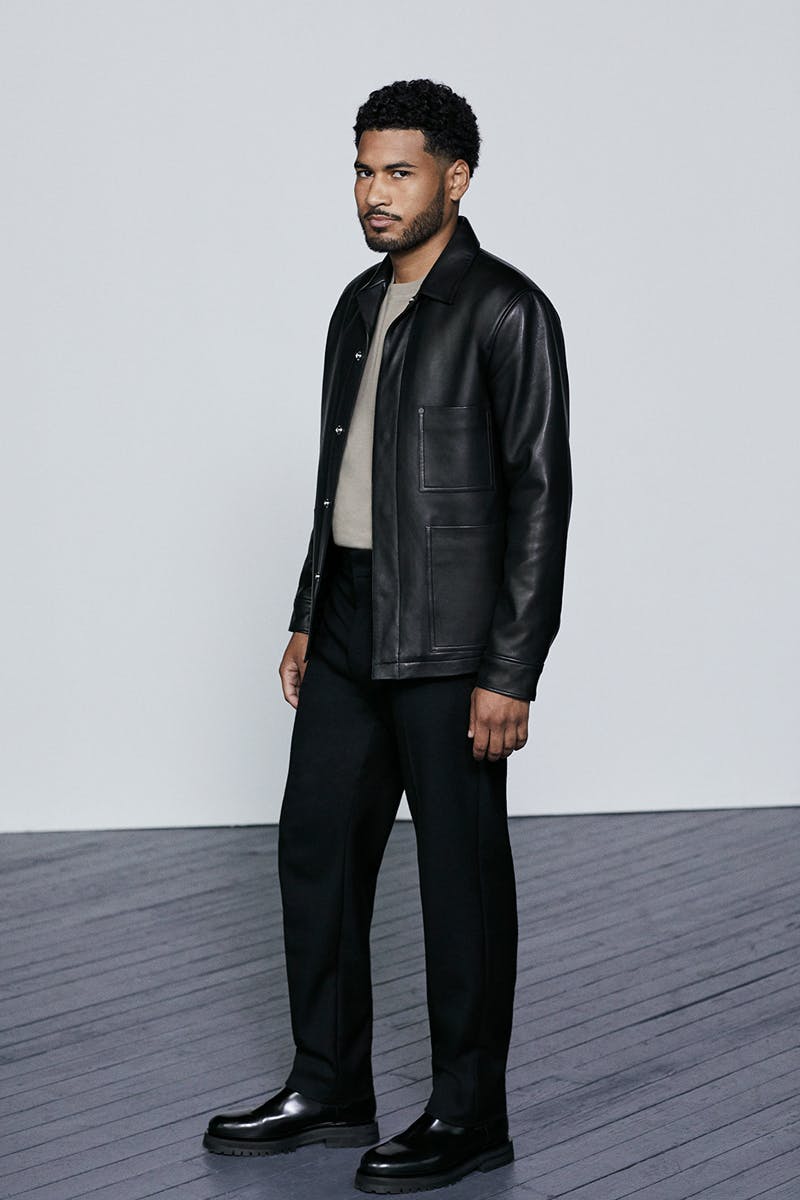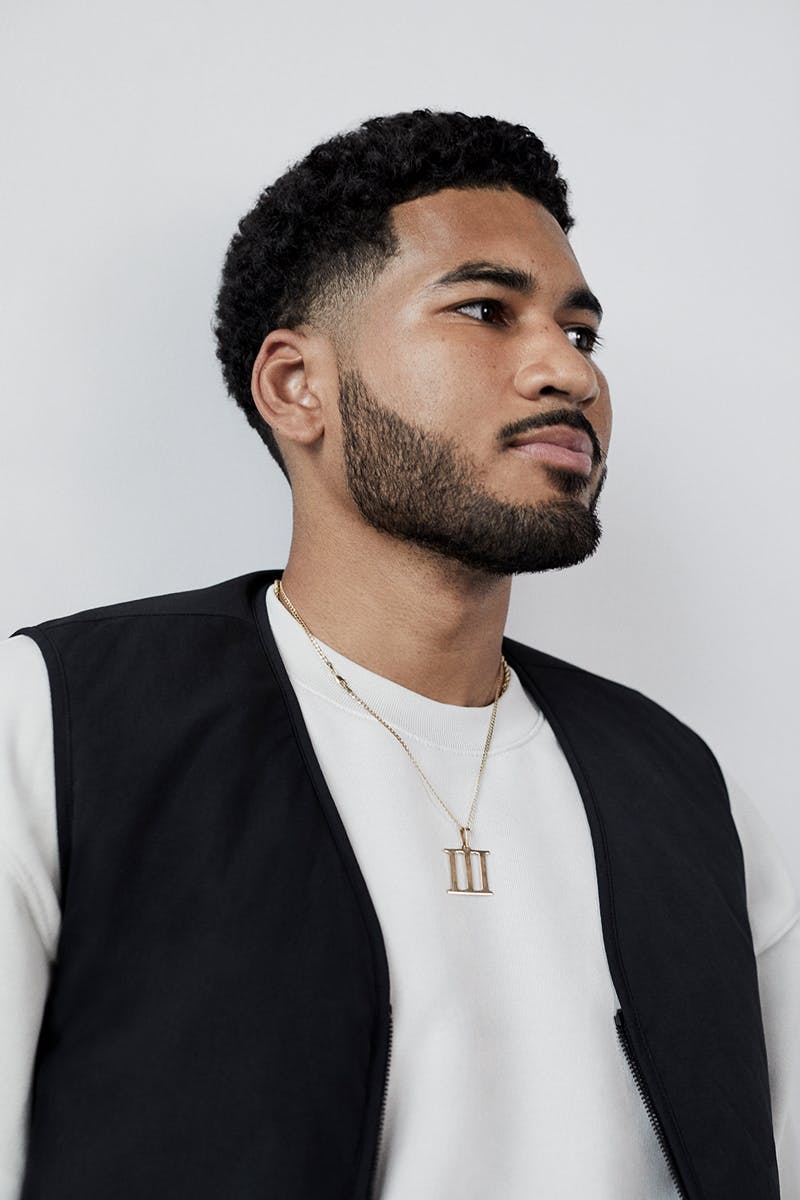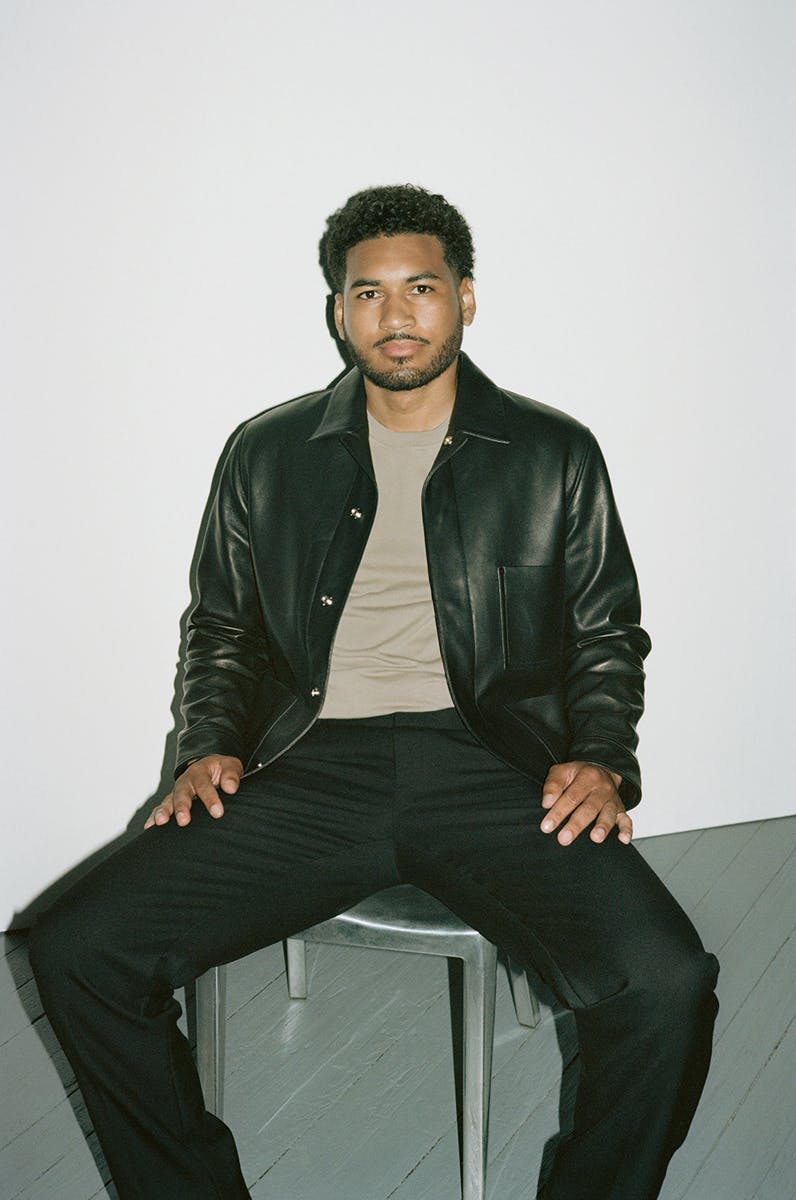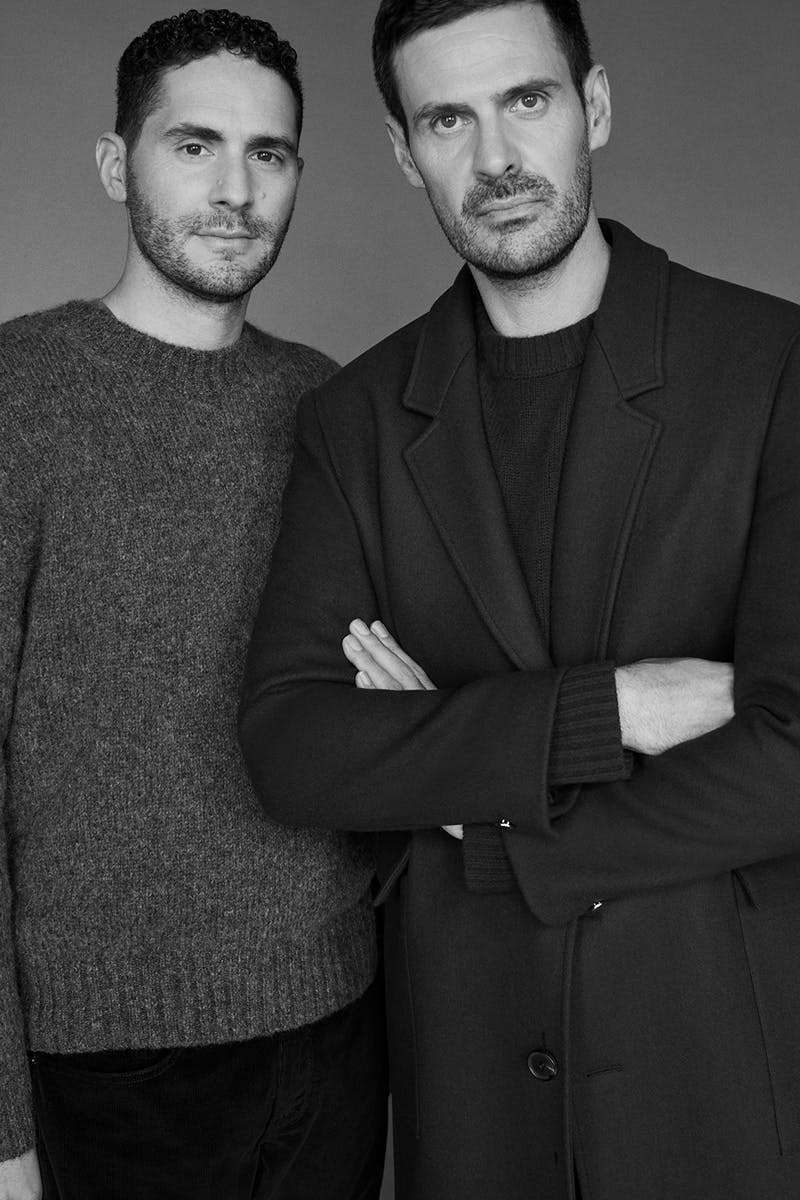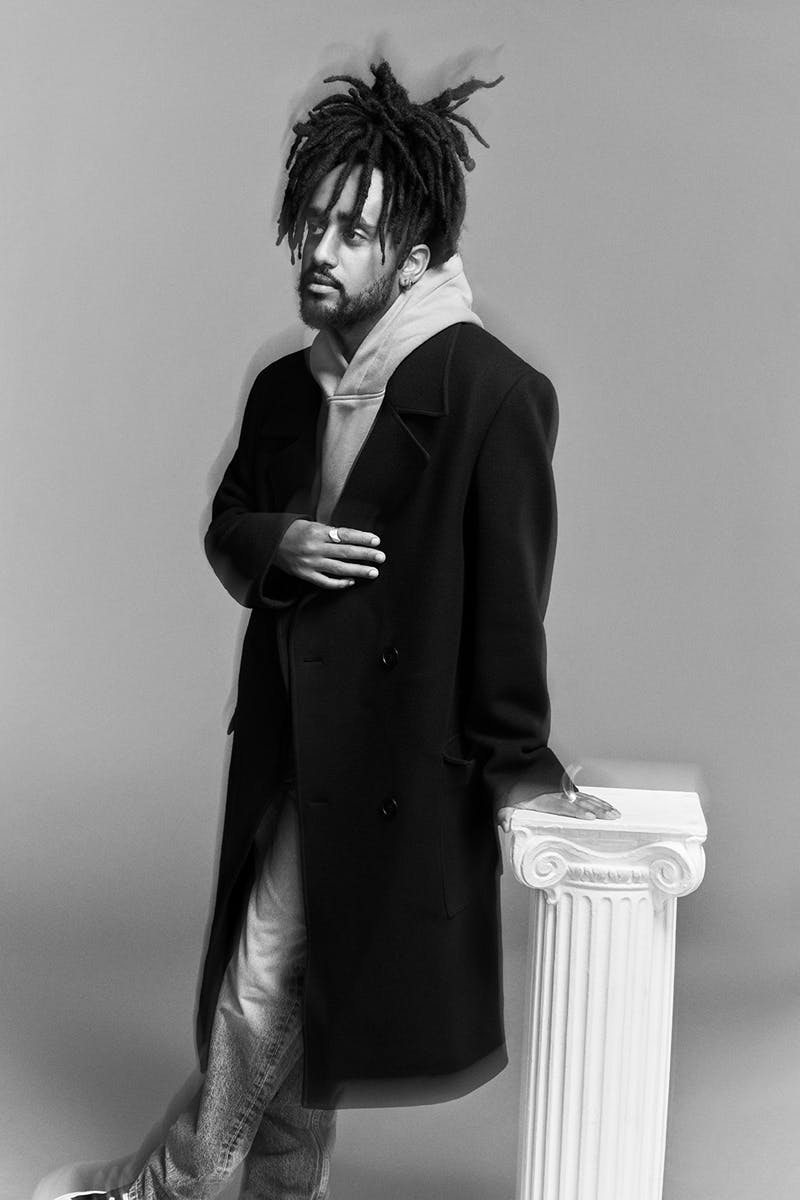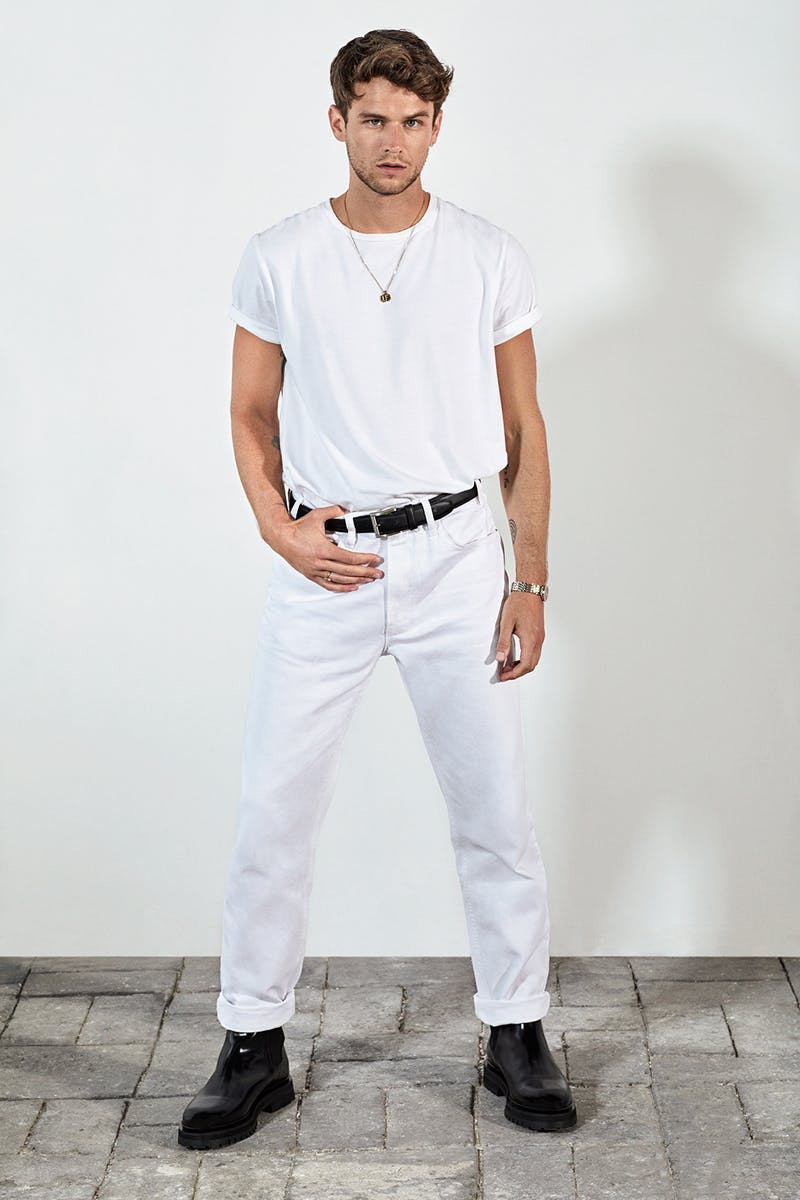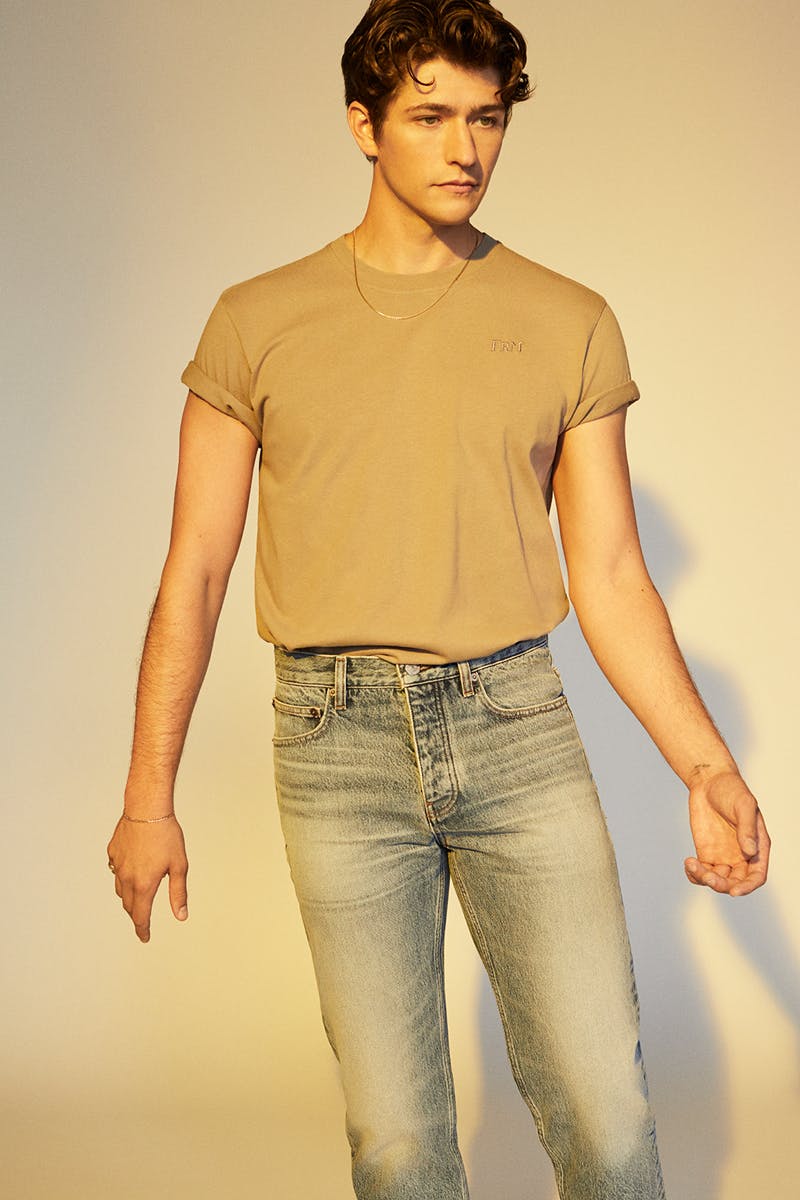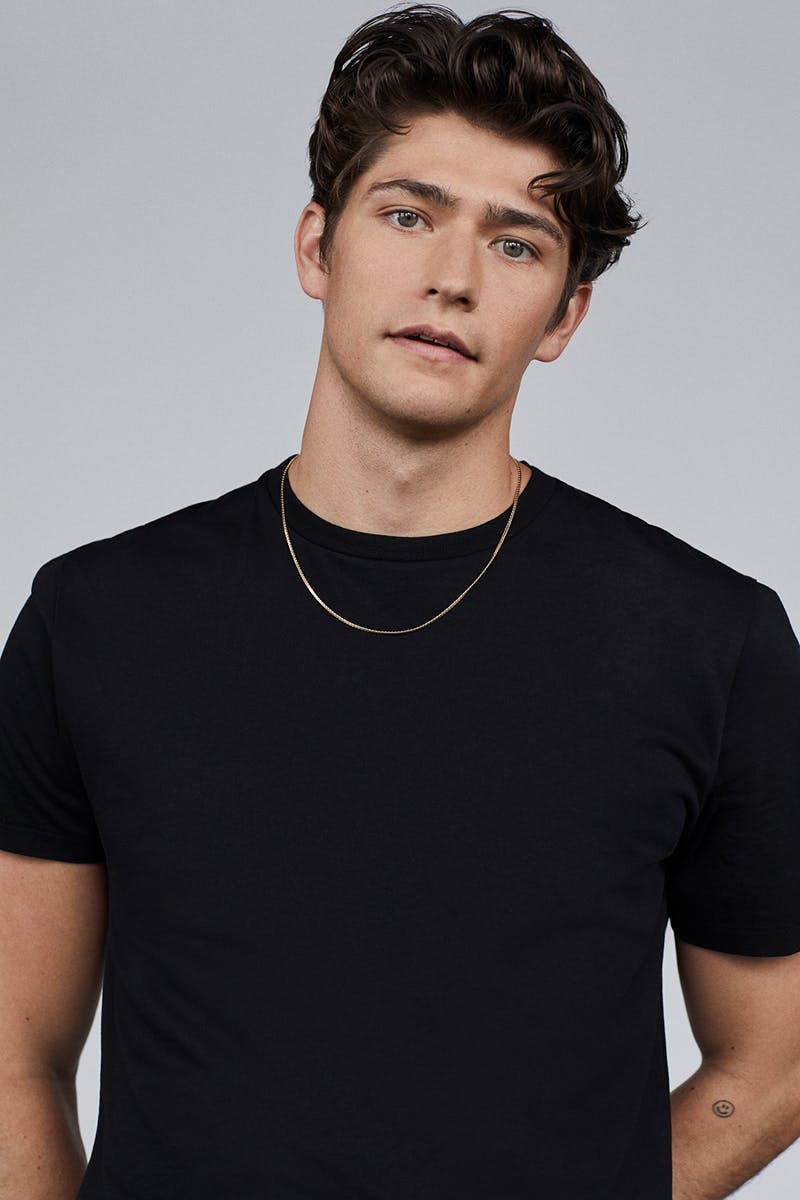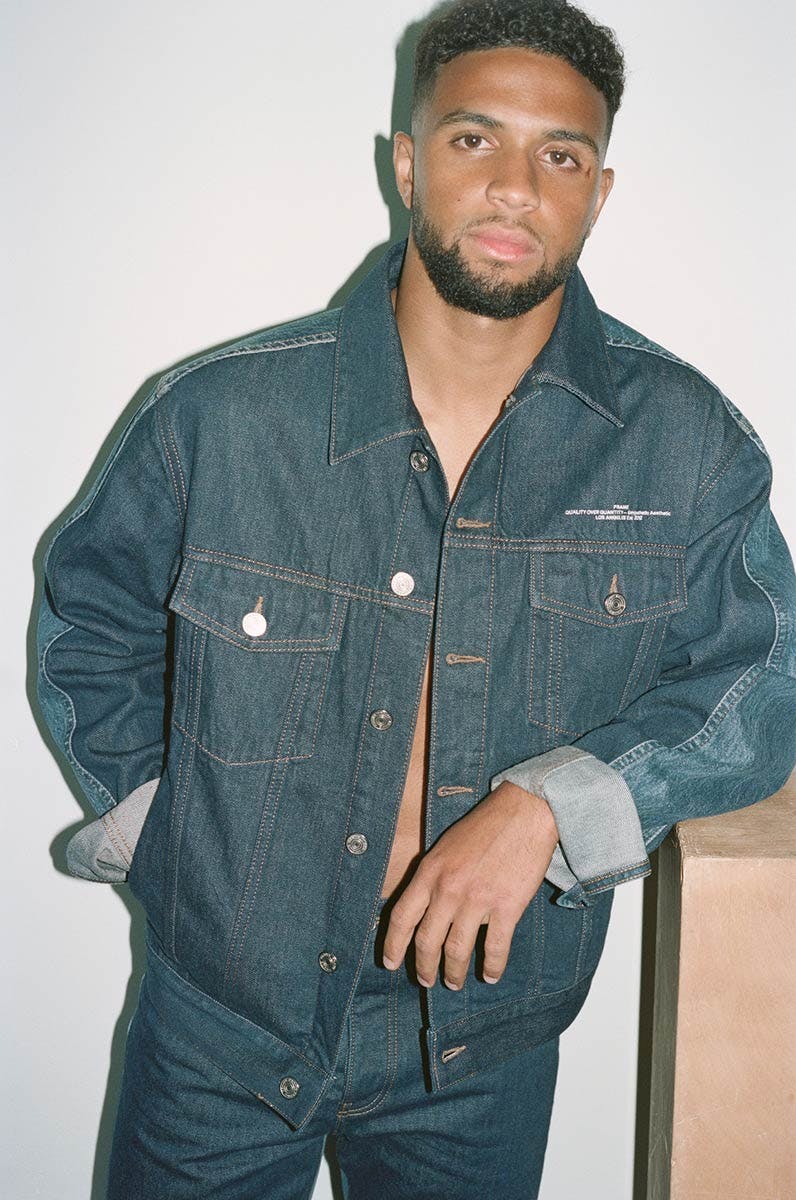 Brand: FRAME
Season: Fall/Winter 2021
Buy: FRAME's website and stores
Editor's Notes: Denim-centric American label FRAME prefers a pretty low-key presence, letting its selection of quietly luxe clothing do the talking. FRAME's menswear line, as no-nonsense as its architectural namesake, is undergoing a rebirth but, even still. FRAME is playing its cards close to the chest.
Rather than espousing the ins and outs of its new collection, FRAME is giving the clothing room to breathe in an appealingly organic seasonal campaign.
"It's style over fashion," FRAME co-founder and creative director Erik Torstensson told me. "This season and beyond, we're taking a different approach to menswear with a collection that establishes a system of dressing. We provide the building blocks [and] it's up to the man to put his look together."
These building blocks come by way of wardrobe classics "refreshed" with subtly implemented technical textiles — padded gilets and blazers — and easy fits. These are clothes made to be layered: coat over sweater over shirt.
Simple but not boring. There are more advanced items that seem to make odd bedfellows at first blush, like zippered turtlenecks, pajama shirts, and leather pants. But the reliably accessible proportions and tamped-down palette only better aligns these disparate stylistic cues.
After all, even the most conservative styles have room for a little bit of fun. What's a wardrobe without a little expression?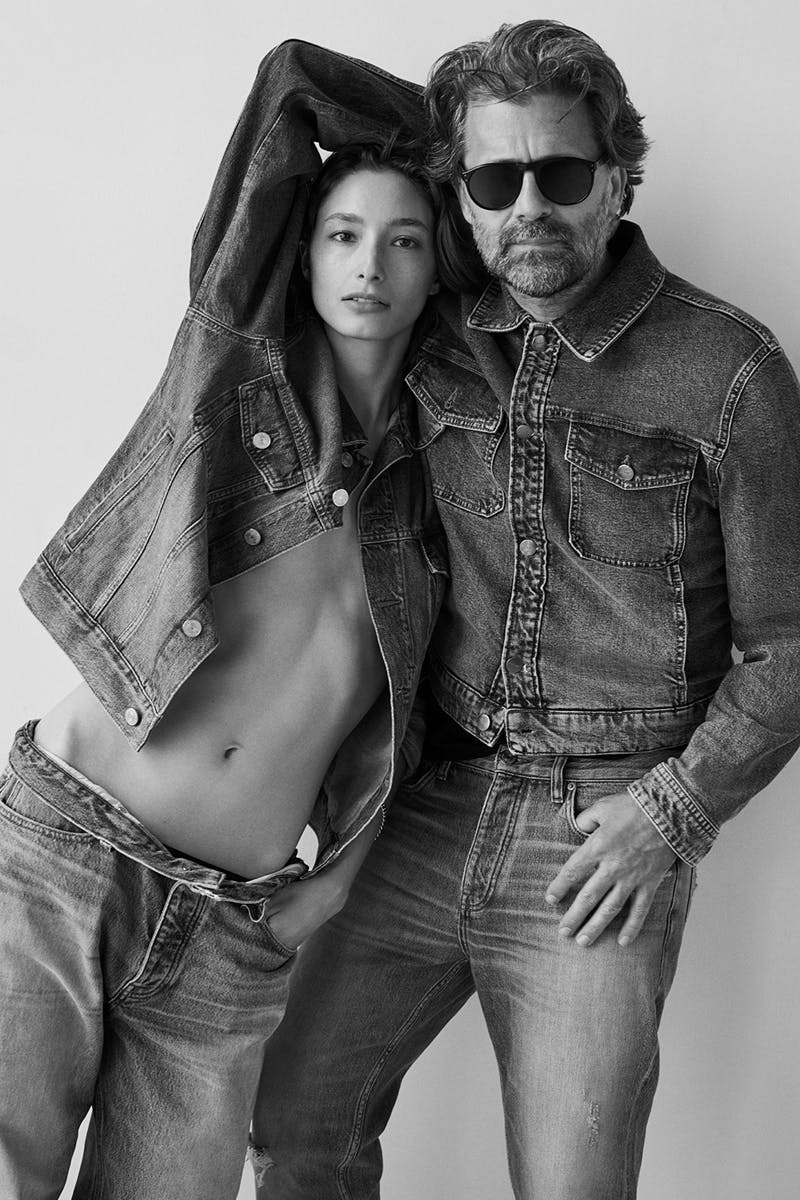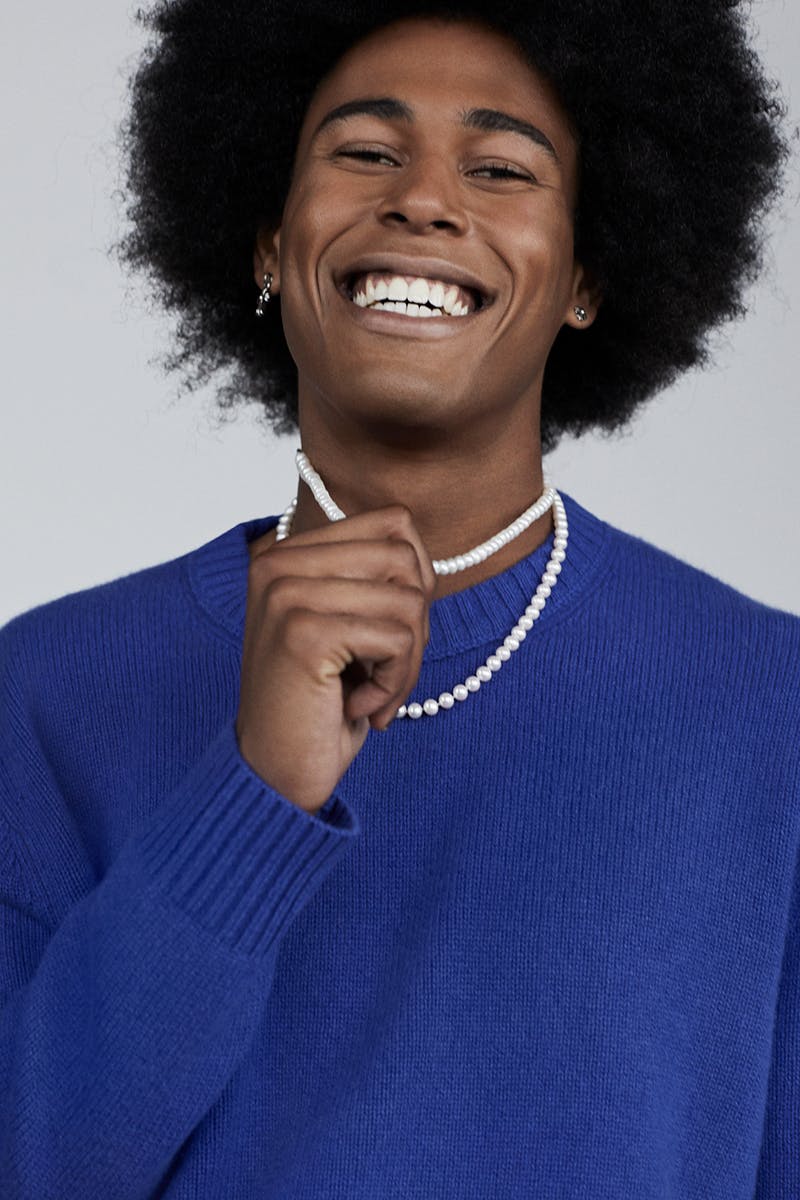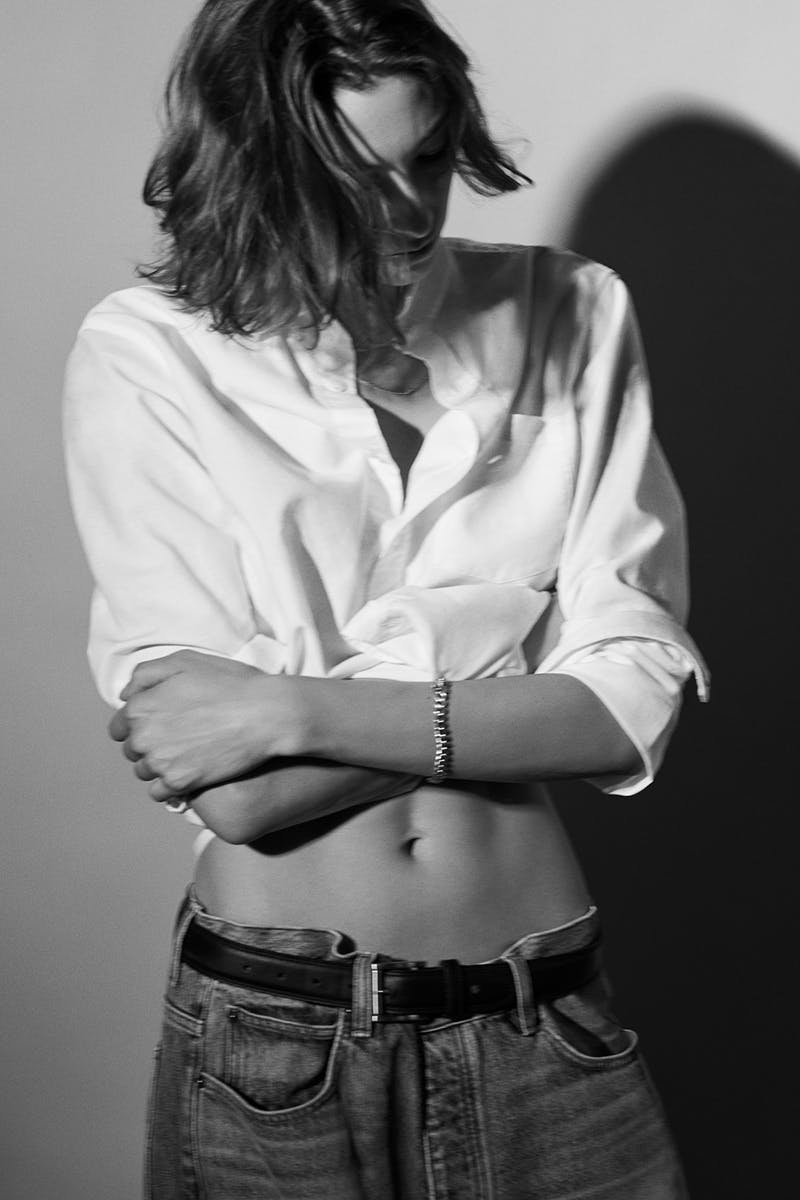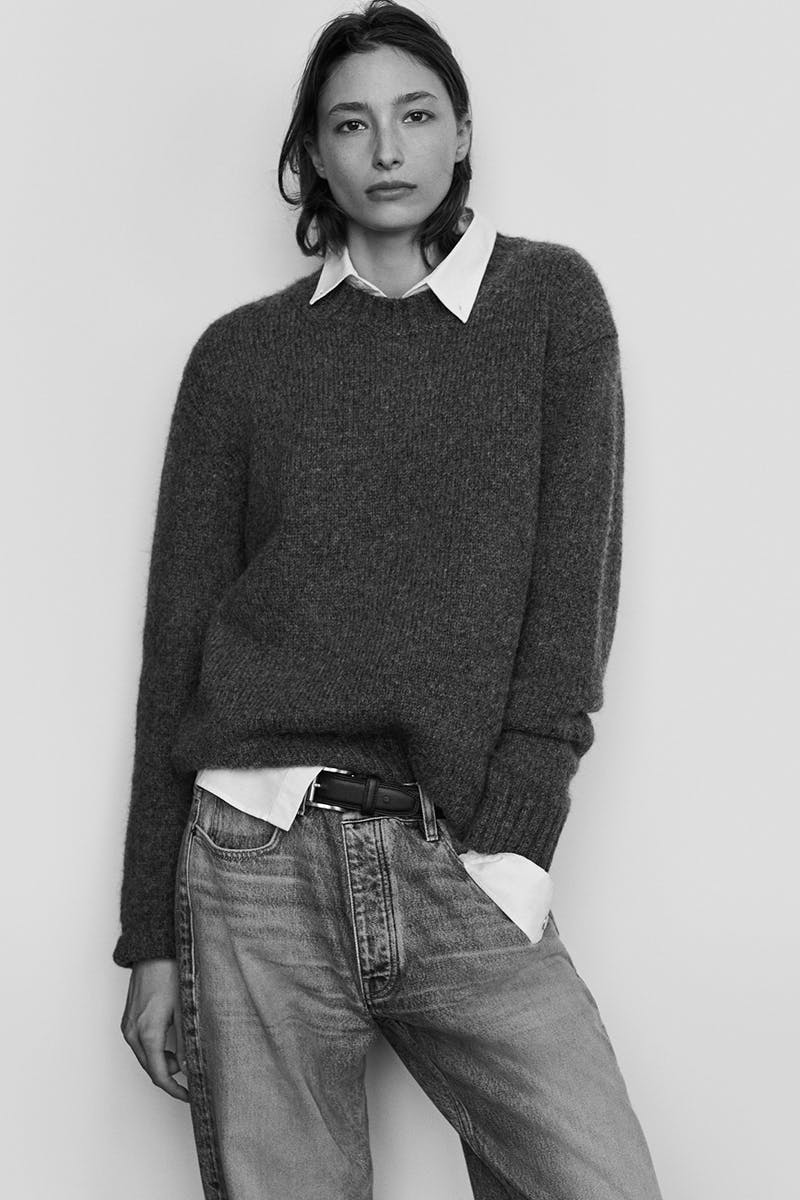 "Clothing should not only look good but also feel good," Torstensson continued. "This collection simply magnifies how we do that through building blocks, such as tees and denim, that mix and match seamlessly and cohesively."
"If FRAME were a machine, its garments would be the multifunctional, interchangeable components."
If that sounds like a no-frills slant on garment design, it kind of is. FRAME's new menswear lineup skims the chaff from the wheat, leaving only the best basic bits.
And FRAME knows its way around basic bits, demonstrating a deft eye for approachability with its casual tailoring, down jackets, hardy overshirts, knit sweaters, and cargo pants. FRAME's signature denim offering is as equally dependable, eschewing trendy cuts for timeless pairs of washed black and indigo jeans.
"The intent was to design a sophisticated yet comfortable line-up that emphasized fabric, fit, and function: high-quality fabrics sourced around the world, slim but not skinny cuts, wrinkle-resistant pants, machine-washable cashmere, and antimicrobial jeans," finished Torstensson.
"If dressiness is a by-product of that, we'll take it!"