Having grown up in the Netherlands, I've rode my bike since the age of four. Over the last two decades, I've cycled home drunk, fallen, stood up. I've had to ride through the rain, snow, sun, and the world's strongest winds. I've had my bikes stolen, (unknowingly) have purchased stolen bikes, broken them, and had them fixed. I've angrily rode my bike away from a family fight, I've fallen in love with my now girlfriend over the course of a dozen trips. She sat on the back of my bike. I've had bikes that will transport you away and safely take you back, like the one once owned by my late father, which I've rode for tens of thousands of kilometers since it has been passed onto me. Upon my return to the Netherlands from London, it's one that makes me remember that I've come home.
Experiences like these define Dutch cycling culture. Every single Dutch person can find themselves in them. With the country's bike-person ratio clocking in at 1.3 per capita — approximately 17 million people own 22.5 million bikes — the Netherlands is the bicycle capital of the world, after all.
According to Dutch brothers Taco and Ties Carlier, the bicycle — and the wider culture that surrounds it — could become a big part of life for other cities around the world, too, if only they would wake up to the e-bike opportunity, which is said to reach $48 billion by 2028. With a background in industrial design, the two founded the e-bike brand VanMoof in 2009 in a bid to strip out unnecessary parts, improve the essentials, and integrate technology to stick it to bike thieves.
Among today's roughly 200,000 VanMoof devotees are Frank Ocean, Tyler, the Creator, Simon Porte Jacquemus, Pigalle's Stéphane Ashpool, and Aminé, who have been spotted riding the "Tesla of bikes" around the streets of New York, Los Angeles, and Paris, as widely broadcasted by popular IG accounts including @newyorknico, @welcome.jpeg, and @yungwatergun.
Now, with VanMoof having raised $182 million in funding in less than two years, your-favorite-rappers'-and-designers'-favorite-brand is seeking to expand to 50 cities worldwide, through brand service hubs. We caught up with Taco Carlier to explore how he plans to make this a reality.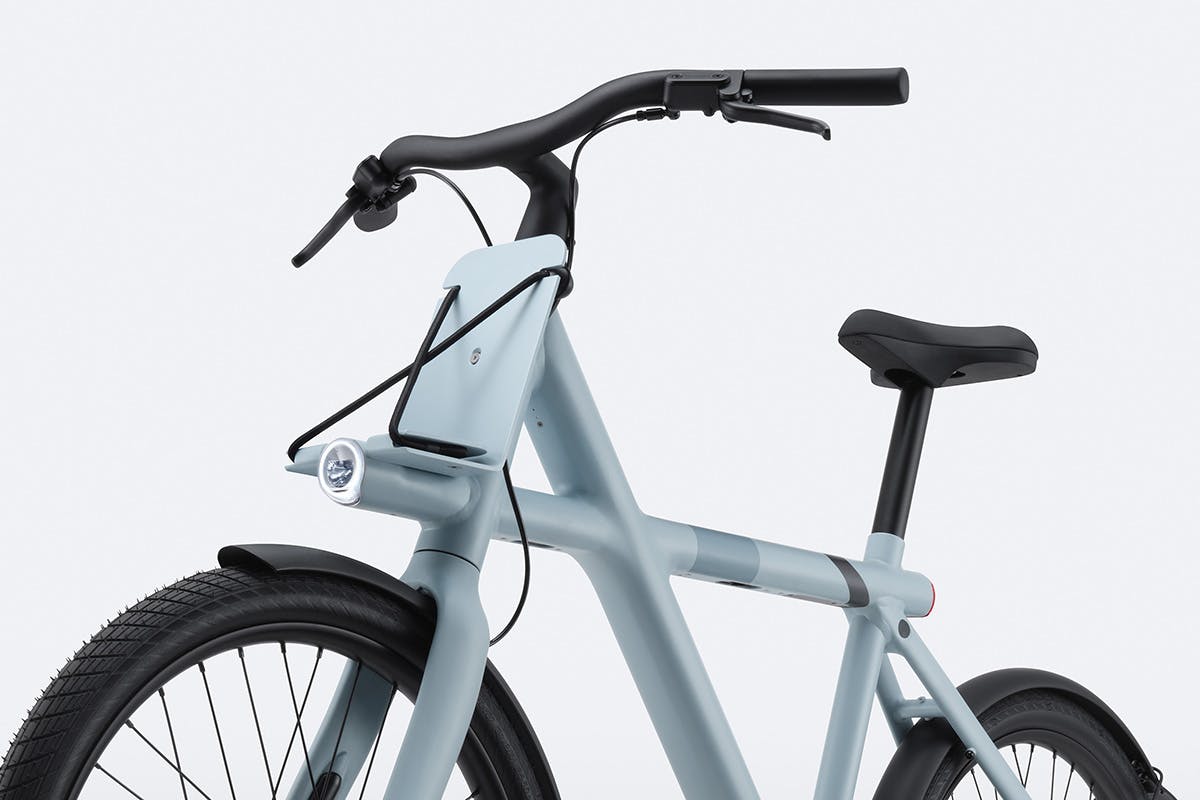 Christopher Morency: Where do we even start. I'm seeing all these celebrities on VanMoofs all of a sudden. It's all part of a strategy I'm sure, just like it is to transform a typical non-luxury product into a luxury one, à la Apple. What's the strategy been from the start? Taco Carlier: Actually it's not luxury. I think it's trying to make it more accessible in terms of pricing, but also in terms of showing that it's possible to ride a bike in your city and that you don't have to be in spandex on a racing bike in order to get around town. So our aim is to just get as many people on bikes in San Francisco, New York, Paris etc, as much as we have in Amsterdam. That's what the entire company is focussed on. In terms of our brand, our ambassadors and the people that surround the brand like the ones you mentioned are meant to inspire people to live a healthier and greener lifestyle with the help of bikes.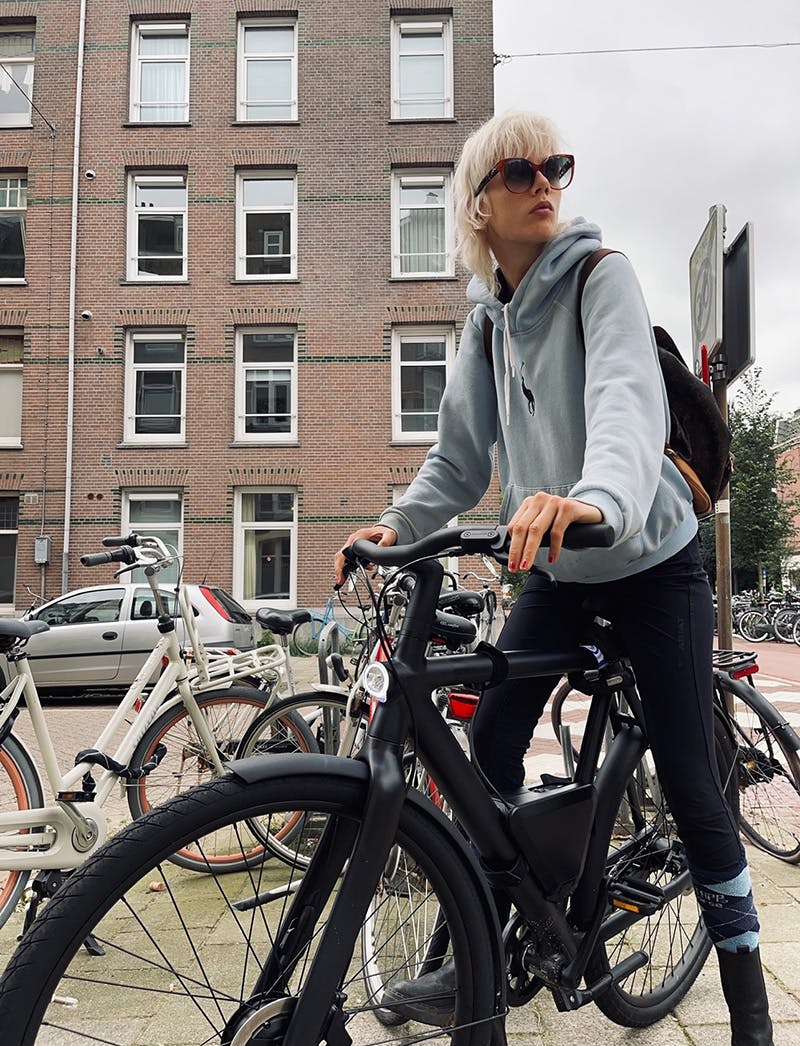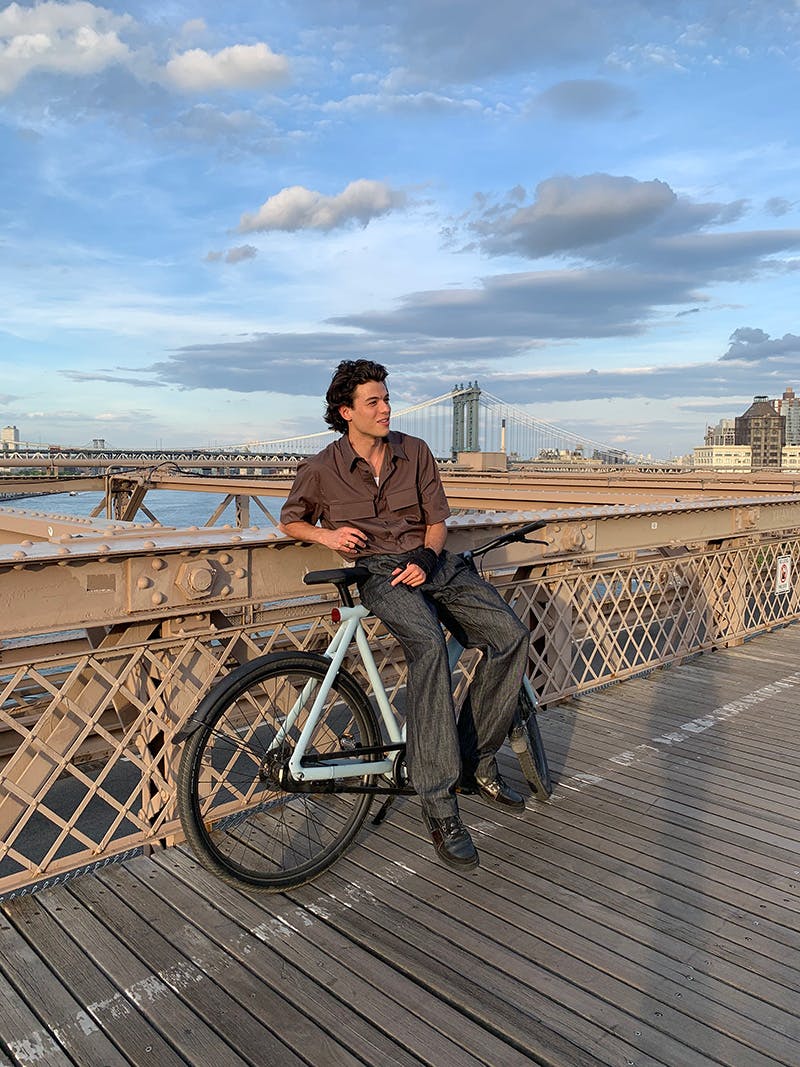 Ok — how? There are a lot of advantages with biking. It offers a better connection to your city, a healthier lifestyle, and, as a result, much greener cities. We use the ambassadors, and actually all our customers, to spread that message. You have high-end cars, and people look up to that; cycling is more of a poor man's thing. So, we have to fight that image [and show] that the real luxury of modern times is having the ability, and the freedom, and the job, and the agenda to move around town on a bike. That's more luxurious than riding a Lamborghini.
I get that goal, however, having a country as well mobilized as the Netherlands, which has such a great infrastructure for cyclists — how does that work when you're scaling globally? So, first of all, the rise of the e-bike is very important to that, because in the past, it just wasn't possible to ride a bike in London, San Francisco, or New York, with the distances being too big and it being too hilly. They also weren't as bike friendly as the Netherlands. E-bikes solve all these barriers. That's the big revolution that's going on right now, and it's what causes the rise of cyclists in cities all over the globe. Then I think the pandemic changed a lot of it as well. It's opened the mind of municipalities all over the globe to invest massively in cycling infrastructure and to reduce the speed of cars. Paris, for example, just implemented it a few weeks ago. That's a major game changer, in terms of safety. And so I think that will happen in basically all Western European cities in the next 1-5 years.
So what do you think draws people like Frank Ocean, Tyler, the Creator, or Simon Jacquemus to the brand? All our ambassadors are innovative, open-minded people that just realize that we can't continue like we do now in urban areas. They thrive well in cities, but they also see that just adding more cars doesn't help from a health perspective, but also from a greener city perspective. Five years ago, it was really hard to find people like this, and now it's getting easier every month. I think 80 percent of these people approach us to get some sort of partnership on a cultural level. Like doing an art project together or doing a film together. And then we get into a chat and see what we can do together and let them decide how to inspire the people around them to get on a bike. We only select people that reach out to us and that really believe in the same mission that we have. It only works if our ambassadors really use their bikes on a daily or weekly basis.
I find the depth to which people nowadays curate their lives so interesting. From toilet paper to tooth brushes to bikes. How do you approach that specific group who thinks this way?  I think we see ourselves more like brands including Apple, Tesla, and Sonos. Brands that try to set up a team that creates the best products in the world. The products are canvasses for brand ambassadors in cities, for instance, to do whatever they want to with. I believe you shouldn't steer it too much. Just create great products, give people the tools, and let them decide what to do with it. They create the brand. And of course sometimes you have to say no. That's what creates long-term brands. If you market it too much and [throw] money at it, you can create brand perspective, but it will never hold. So, like Nike, you need to facilitate the people who build the brand.
Just to backtrack a bit. You just talked about the bikes being accessible, but at roughly $3,000, it sounds expensive. Can you explain the democratization element a bit more? We have Klarna and all those things to make it more accessible, of course. But there's also the technical answer that, in the end, it saves you a lot of money if you compare it to public transport, or Uber, or your car. You don't answer that question when you buy a notebook; it's just tools you need to get around town in modern cities. Then, you have the traditional e-bikes that are much more expensive, which will start at [roughly] $3,000 up to [around] $6,500. So in that way, our brand isn't luxury. But I realize for people between 16 and 30, it's a lot of money to pay for a bike, especially if you compare it to a traditional one.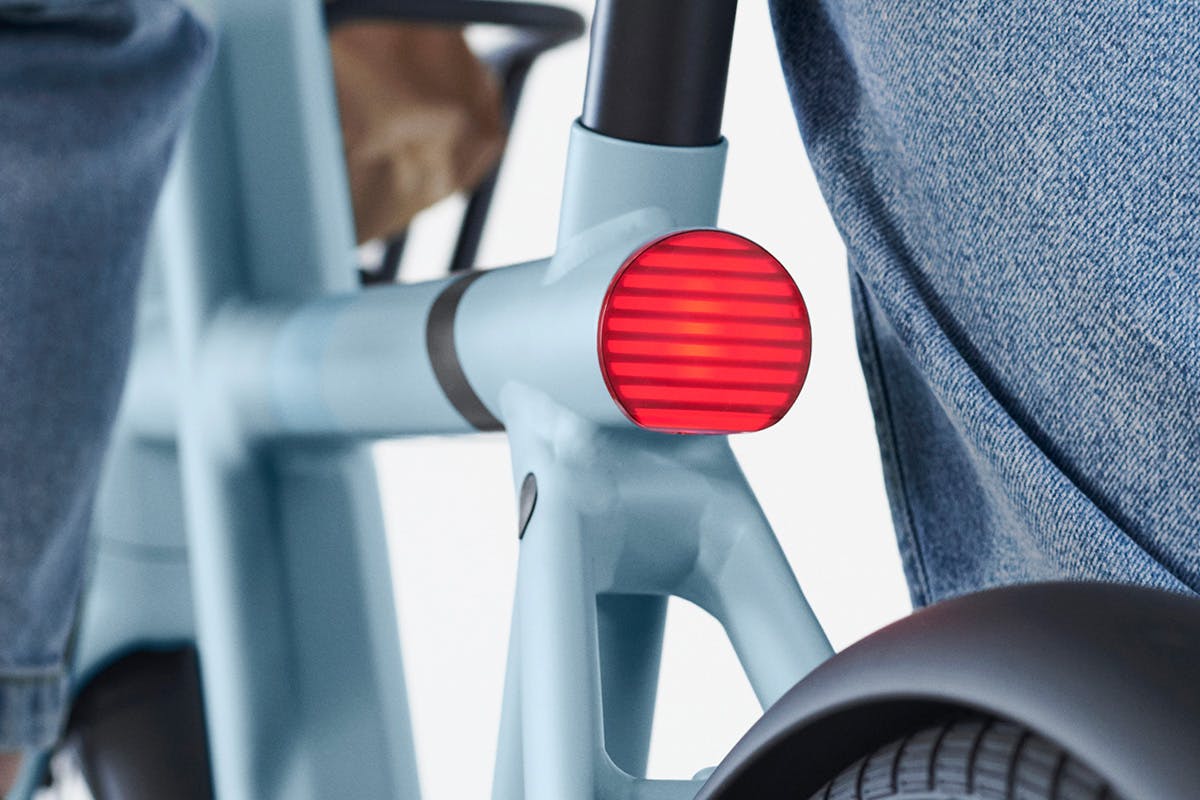 I want to talk a bit about expansion plans. You recently received a big new round of investment. I can imagine the ambition being bigger than ever. How will people engage with the brand, going forward? I don't care about what the company looks like or how big the company has become. There's only one thing that's important. I think that Amsterdam is a more beautiful and creative city because of the bikes. And that's what I want to bring to New York and beyond. I'm completely convinced that in the next 10-20 years, we'll see just as many bikes on the streets of London, Paris, New York, and San Francisco as we have in Amsterdam because of the e-bike. That's what makes my heart tick.