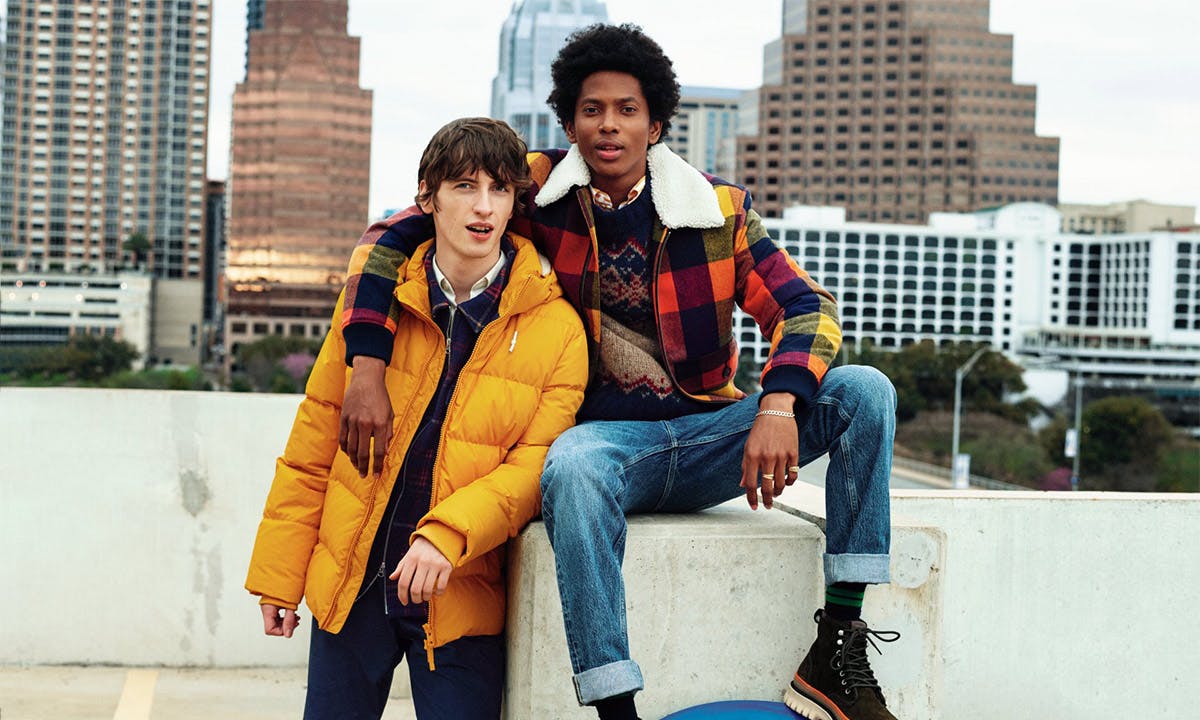 Born in New Haven, Connecticut in 1949, GANT is the OG when it comes to Ivy style. Purveyors of the now-classic Oxford collar shirt, open up Teruyoshi Hayashida's game-changing photography book of Ivy League fits 'Take Ivy' and you will find a GANT product within its pages.
With the brand experiencing something of a reinvention themselves, their new collection takes them back to their roots as they reclaim preppy style as their own, updating iconic silhouettes with sports and streetwear influences. This collection deftly bounces between eras, referencing the lucid tones of 90s streetwear and even vintage plaid patterns from the 18th century.
One of the key pieces of the collection is a shearling jacket which references vintage US air force designs. The luxurious piece harkens back to 80s NY hip hop culture and classic photography by Jamel Shabazz, an era where local rap stars would pair oversized shearling pieces with skinny jeans and adidas Superstars to gain a style-led advantage over their peers.
With a play for the big and the bold, GANT also embraces 90s hip-hop with a distinctive sport pullover. Championed by bold tones and on-sleeve branding, the retro-themed piece is made instantly current by its modern silhouette.
The great thing about this season is the way it references the past. From GANT's archive shield reemerging on a white ski knit style from the 60s, to an intoxicating paisley shirt channelling Kerouac and the late-night poetry readings of the post-war era Beat Generation, this collection seamlessly fuses timelines, creating a bold new aesthetic.
Outerwear is also a key component of the drop, The wool check flight jacket is a bright take on the vintage A-2 bomber silhouette. Originally introduced by the US army in 1931, the functional cut was designed for cramped cockpits. This update features rich colours, oversized check, and a cropped silhouette.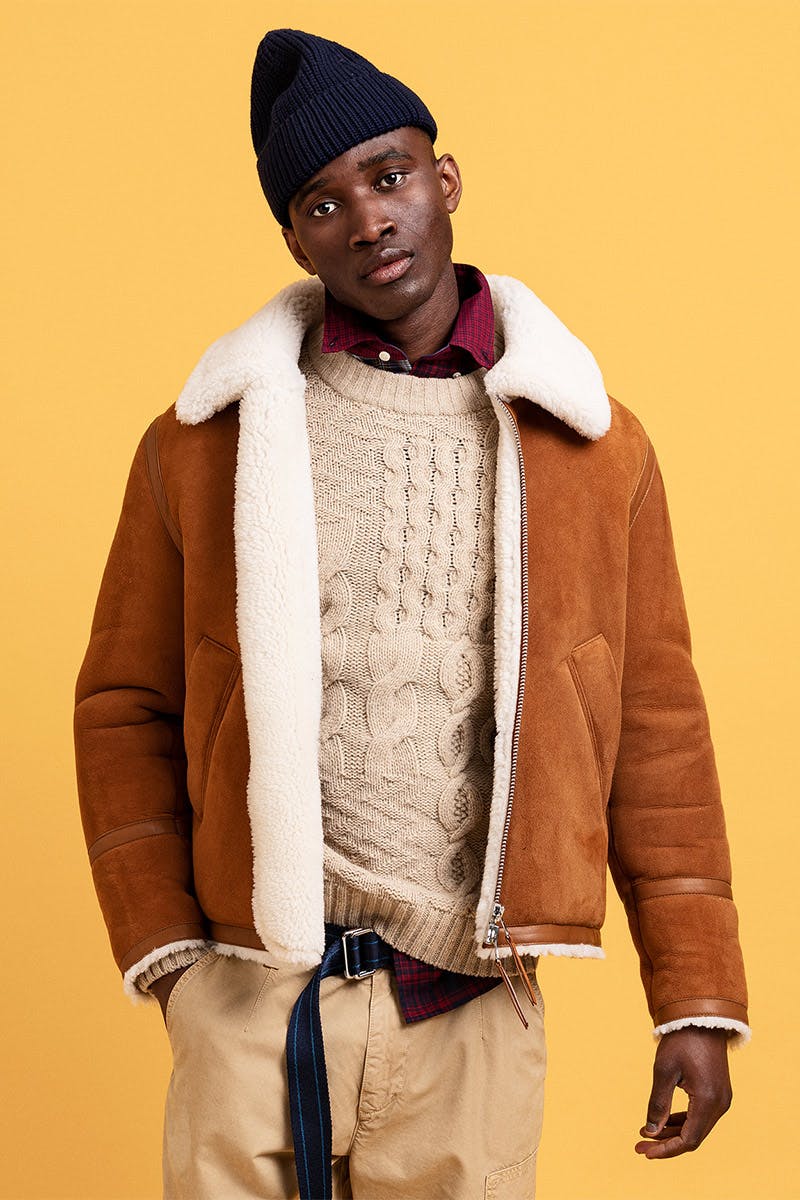 Like any FW20 collection, layering is key here and GANT executes this with suaveness and sophistication, whilst keeping functionality and leisure at the forefront. One of the keys to Ivy style's success outside the gates of the colleges was it's comfort and blending of relaxed sportswear with traditional cuts. Hoodies & chinos, loafers and track pants, loose-fitting shawl collar cardigans over Oxford's were the order of the day.
By revisiting iconic silhouettes used by the brand in the past, GANT says goodbye to stiff fits and hello to comfort in style. Their shearling jacket can be worn with your full grey tracksuit work from home attire, their bold pop over color-blocked sweatshirt will go hard on your daily run, imagine their cord pants with the repeat dog embroidery paired with the clean white Con's, and their shield logo roll neck will be getting you extra servings at any holiday dinner you attend.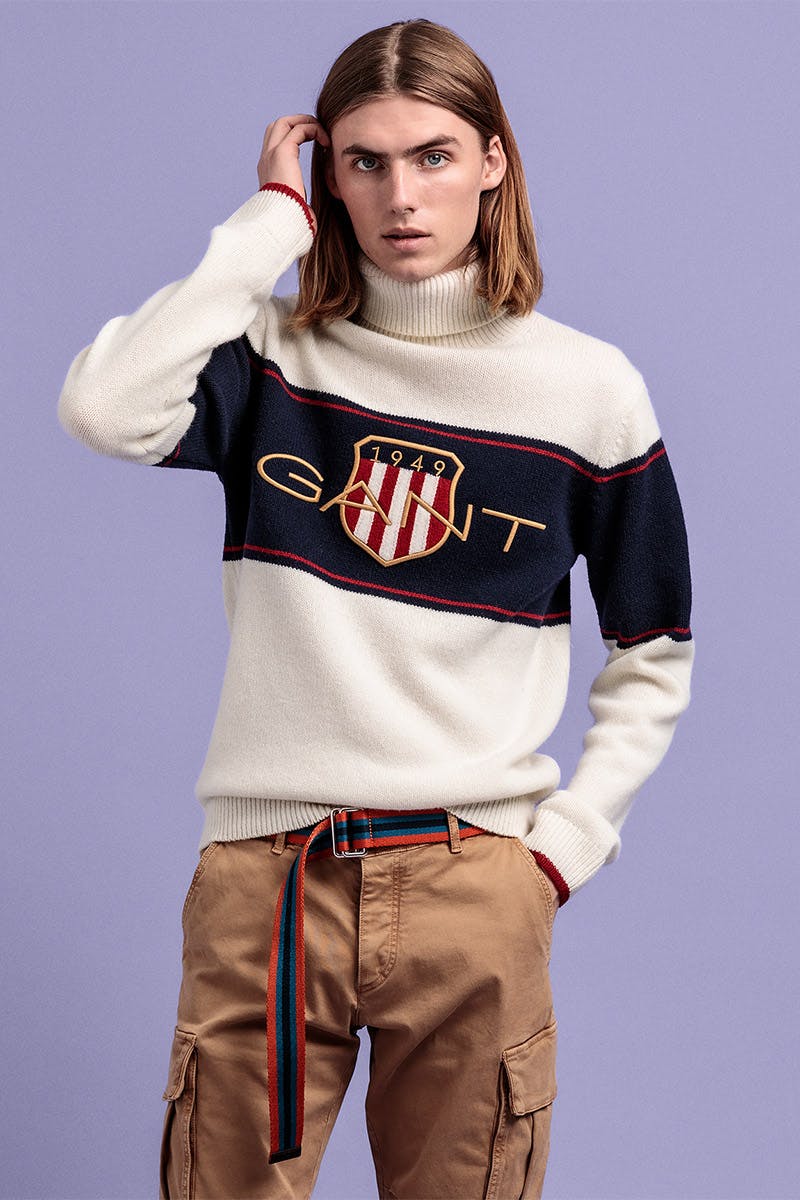 With brands like Noah, Aimé Leon Dore and Rowing Blazers all referencing Ivy League style in recent collections why not go straight to the source? Shop the highlights of GANT's FW20 collection below and click here for more.