If you aren't already familiar with the tastes of Japanese fashion archivists on Instagram, this may be your first time seeing General Research's Parasite jacket. If so, yes, there really are at least 100 pockets on this jacket. If not, well, don't worry: your overpriced Grailed listings probably aren't getting any cheaper.
Founded by Setsumasa Kobayashi in 1993, General Research is part of a family of brands under Kobayashi's Sett Incorporated company, which includes the similarly defunct War Field Wear Research and ongoing Mountain Research.
Collectively, Kobayashi refers to his brands as "…..Research," because each is an excuse for him to exhaustively explore fetishistically accurate reproductions of vintage militaria and workwear, often tweaked to his preferences.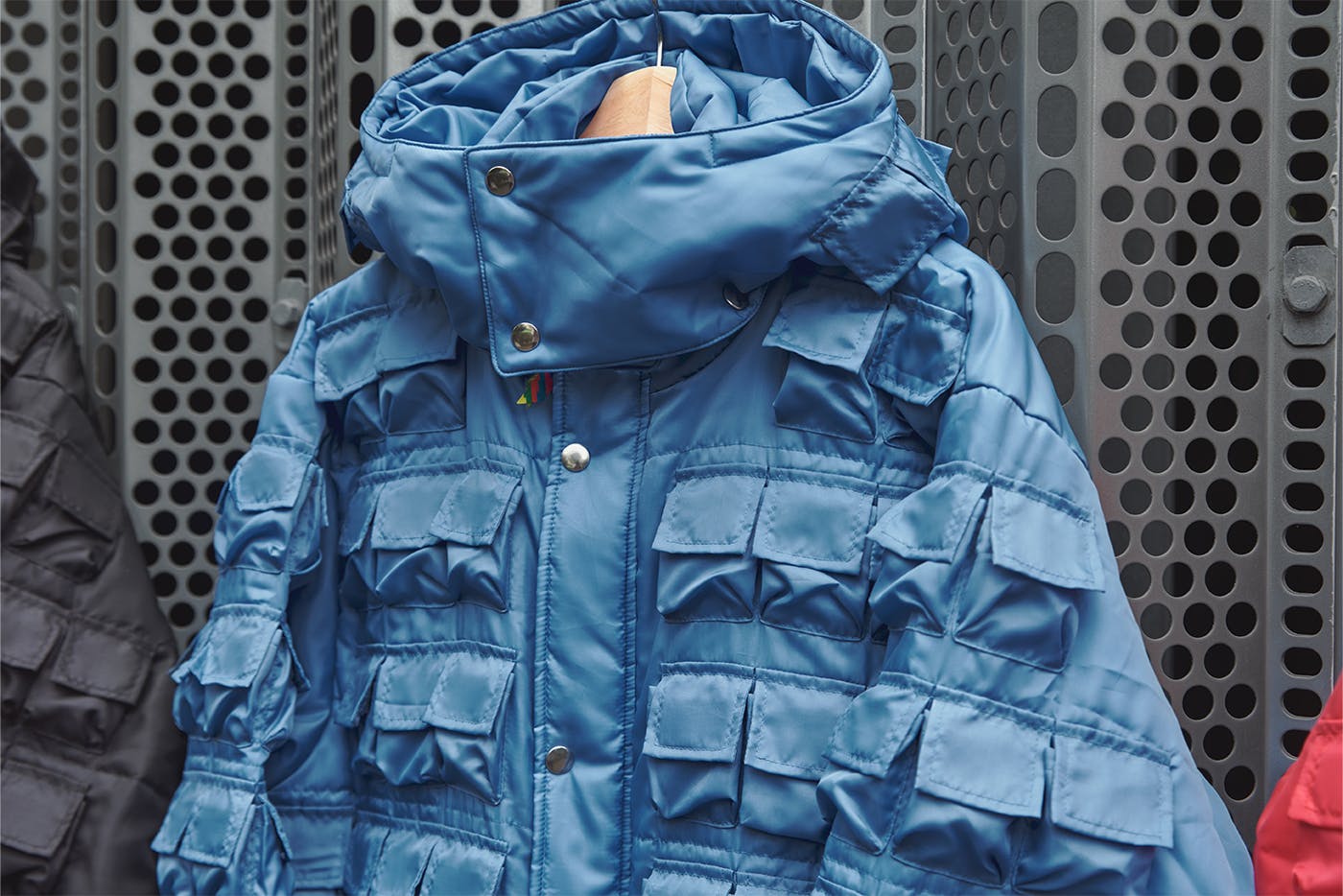 The General Research Parasite jacket is being reissued as part of a two-piece collaboration with fellow Japanese label IS-NESS, which is nearly as old as General Research, though not nearly as popular overseas.
Though IS-NESS has been around since 2001, it only really took off in popularity over the past few years, with designer Tomomi Kishita refocusing his designs from neo-hippy outdoor gear into trad-inspired coaches jackets and balloon pants.
General Research is ostensibly no longer around but Kishita presumably twisted Kobayashi's arm to make these reworked classics, which include the Parasite Padding Jacket Style 361 and classic Parasite Jacket.
The Style 361 is the puffy hooded style that's captured the minds of archival collectors, some of whom are selling original General Research Parasite jackets for upwards of $10,000.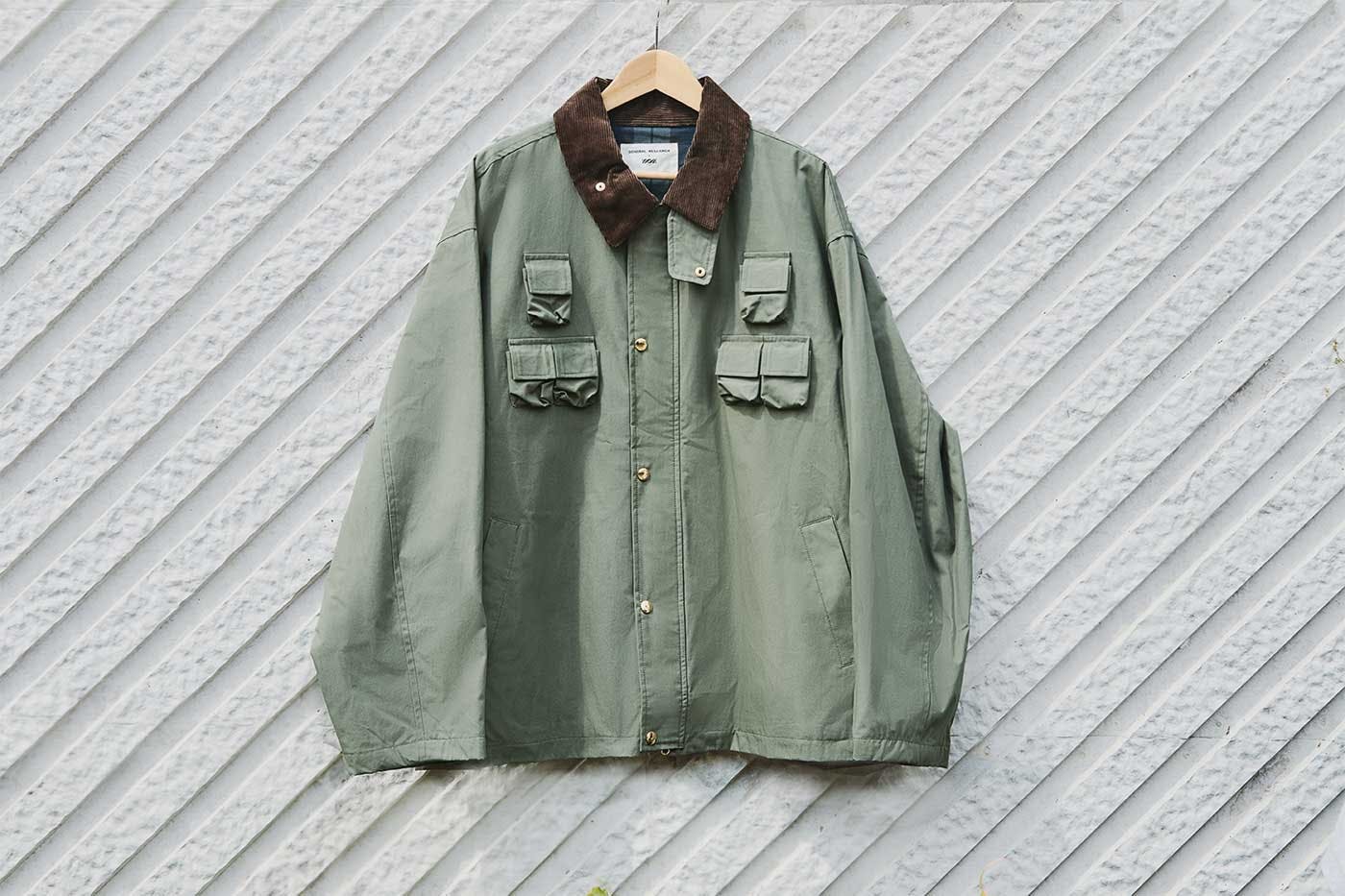 In fairness, it's tough enough to find OG Parasite jackets, given how few have survived over the years — General Research's Parasite collection debuted in 1998 — so perhaps folks won't mind coughing up ¥154,000 (about $1,100) for IS-NESS' reissued Parasite Padding Jacket, which is faithful to the original design aside from an updated nylon exterior and rainbow zipper pulls that are IS-NESS' signature.
If that's too steep a price for a restock, the archetypical hunting-inspired Parasite Jacket is also coming back for a mere ¥58,300 (about $400). It's not nearly as much of a statement compared to the Padding Jackets vivid palette and it's a bit different compared to the original iteration, but it's still .
Either way, keep an eye on IS-NESS' web store, where the General Research jackets will launch in mid-September.
It's interesting how much demand there is behind General Research's Parasite collection, compared to the cooling hype over, say, Final Home's Survival jackets or Phenomenon's cargo-zippered bomber jackets but I just gotta assume it's all those little 3D pockets. They do look cool.
Cool enough that General Research has been quietly reproducing new Parasite pieces over the past few months, starting with a couple cargo-pocketed backpacks with fellow OG fashion label NEXUSVII.