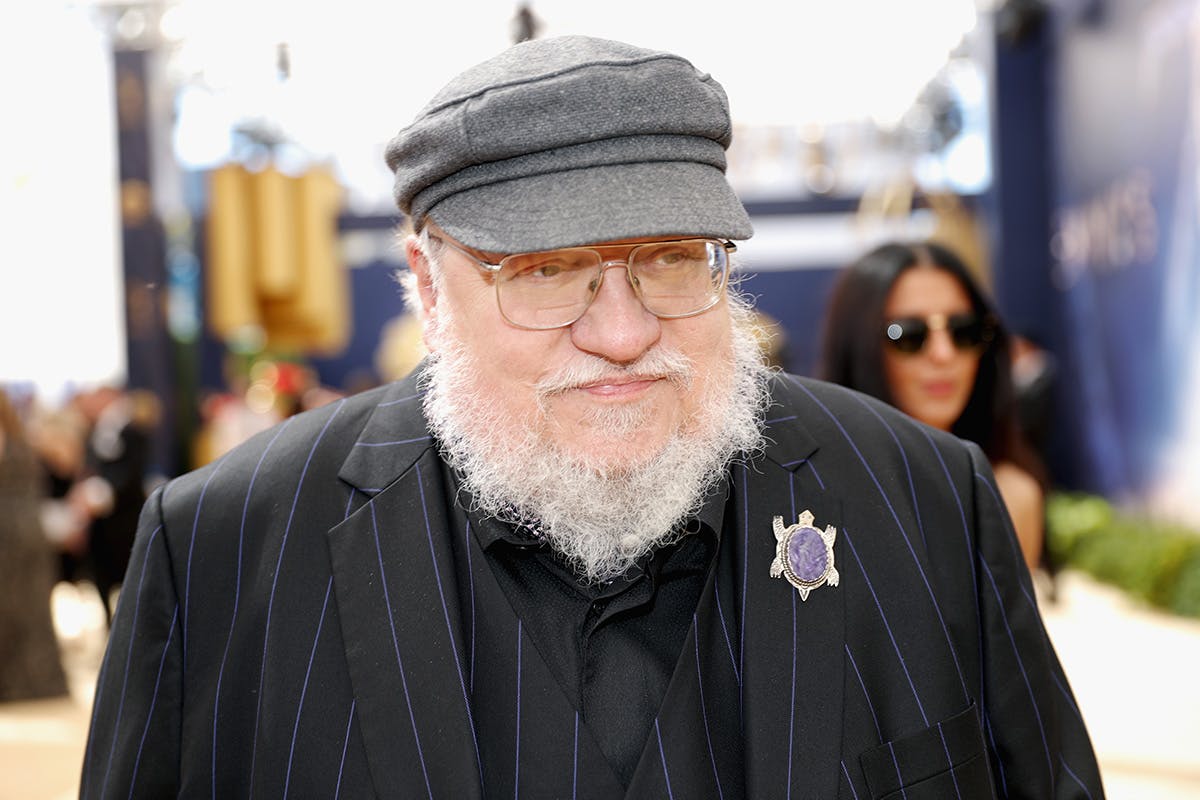 As we were already made aware, George R.R. Martin has been using his time in self-isolation to complete his penultimate Game of Thrones book, The Winds of Winter. The author previously relayed hopes of having the work completed by July, but is now predicting a later finish of 2021.
Martin took to his blog this week to update fans on the progress for The Winds of Winter, saying he hopes both Covid-19 and the book are done next year. He revealed that he is still holed up in a cabin putting pen to paper.
"I am spending long hours every day on The Winds of Winter, and making steady progress," he said. "I finished a new chapter yesterday, another one three days ago, another one the previous week."
"This does not mean that the book will be finished tomorrow or published next week. It's going to be a huge book, and I still have a long way to go," he went on to add. "Please do not give any credence to any of the click-bait websites that like to parse every word of my posts as if they were papal encyclicals to divine hidden meanings."
Martin previously vowed that if The Winds of Winter was not completed by July, he would lock himself up in a "small cabin on White Island, overlooking that lake of sulfuric acid, until I'm done," although that doesn't sound too far off from his current situation.
In his new blog post, the author referenced a time many years ago when he was writing at a considerably rapid pace, but he fears this will not be the case with the new book.
"I do wish they would go faster, of course," he said. "Way way back in 1999, when I was deep in the writing of A Storm of Swords, I was averaging about 150 pages of manuscript a month. I fear I shall never recapture that pace again."
Martin first set out to finish The Winds of Winter in 2016. After multiple delays, he hopes the new book will be done in 2021.