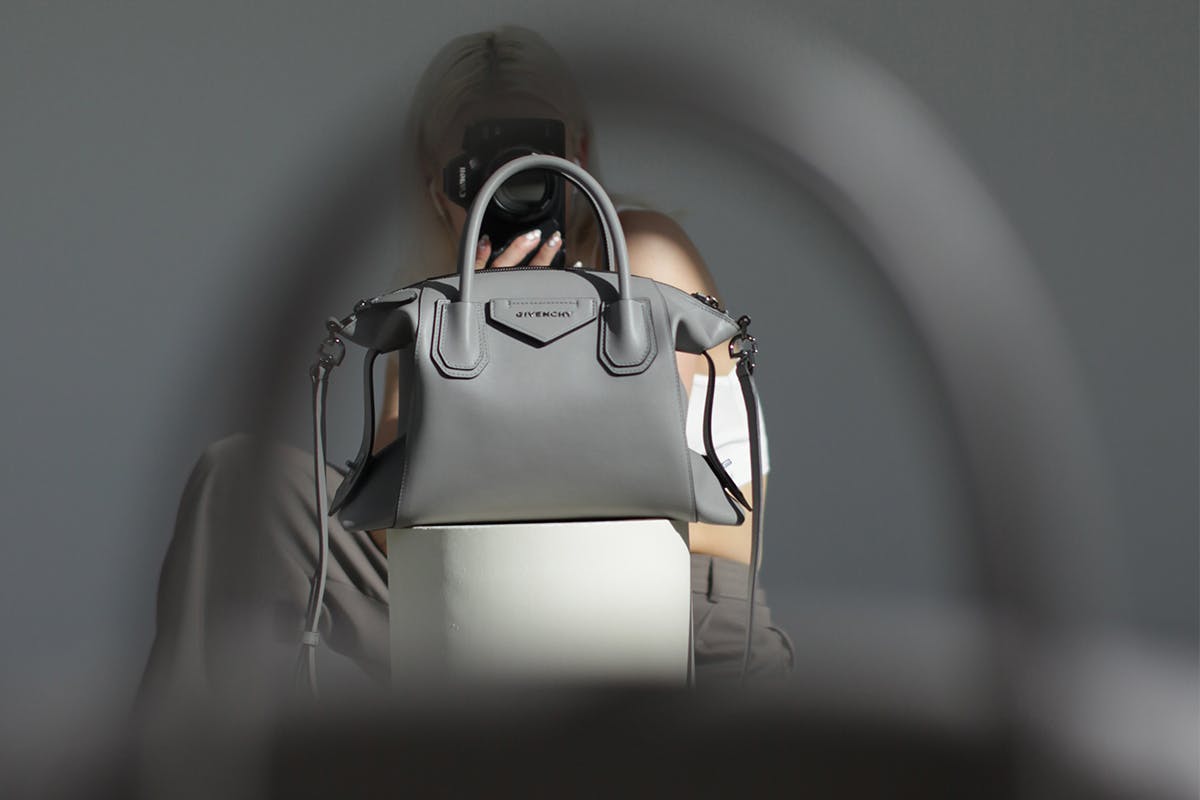 Givenchy is celebrating 10 years of its iconic Antigona bag with the release of the Antigona Soft, a slouchy, supple sister to the house's signature Boston bag.
Inspired by the heroine of Greek mythology, the Antigona quickly became one of the house's classics, reflecting Givenchy's duality in its strong, architectural shape and contrasting soft leather finish. The Antigona Soft takes this contradiction one step further, tempering the structured design by making it supple.
The new addition to the Antigona family enters the market at a time when consumers are re-evaluating their priorities and those of the brands they're buying. In a recent poll on how our readers' relationship to fashion and luxury has changed post-Covid 19, 62 percent of respondents say they find quality more important than six months ago, while other desirability drivers include "being a timeless brand" (48 percent), "the durability of a product" (45 percent), and "a timeless product silhouette" (45 percent).
Timelessness has supplanted trendiness, and there is a new-found sense of appreciation for the classics. That said, the Antigona is one of Givenchy's most sought-after styles thanks to its sophisticated and versatile design. Like its sister, the Antigona Soft is timeless, coming in a paired down color palette free of monograms or brazen prints, and with practical multi-way straps and a supple leather finish that will only look better with the patina of age.
For the launch, we spoke to Rotterdam-based designer and co-founder of Aetelier, Ivania Carpio aka love_aesthetics, about juggling several roles on the daily, why versatility is more important to today's generation than those before and, when it comes to design, why less is always more.
What have you been working on lately?
My brother, my partner, and I run a design studio together, Aetelier. We got the key to our new studio the week that the Netherlands went into lockdown, so nothing went according to plan. We were stuck in the studio, we couldn't even buy paint because everyone was remodeling their house and paintbrushes were sold out, so we were like, what are we going to do?
We've always been inspired by the destruction of things. I think that everyone in our generation feels this whole sense of destruction looming over us with climate change and a system that's not working for anyone. It was going to break at some point. We let that inspire us. We had already recuperated a lot of materials from destruction sites, like actual blocks of buildings and destroyed sheets of glass and marble, but not really doing anything with them. So we started to experiment with no set goal. We were also having a lot of conversations about personal space it led us to new insights and the sense of reconstruction and imagining a future and what personal space means in that and building blocks as furniture. The outcome was that we made 40 tables.
How did lockdown affect your creativity?
It was really nice because you could really make a distinction between what was urgent and what was important. Before lockdown, we were really led by urgent things and you just put your energy into that. Since then, the important things became conversations, and I really had the brain space to think about art and the importance of it.
How does working with your family help you progress and grow?
Working with them is great. It's a nurturing and encouraging environment, you can be honest and you know that everyone always has your back and wants the best for you. Sometimes you get on each other's nerves, but there's this element of unconditional love so even if we fight and you know that it will be okay. We also all have different roles, I'm the starter of things, the one that throws up the ball before it gets rolling.
Aside from Aetelier, what other projects do you have on the go?
I've always taken on a lot of different creative roles. It started as my blog back in like 2008 where I shared DIY projects and the visual aspects of life that I love. I've made stuff all my life. My mom is a hippie and we were never really spoiled with stuff. If I wanted something, I had to make it with whatever was around. If I needed a skirt I would cut a dress in half. Buying new stuff wasn't necessarily always the first option in solving a problem. That has always influenced me. I do some consulting, too, and I've also been working on a project for Givenchy's new Antigona Soft bag.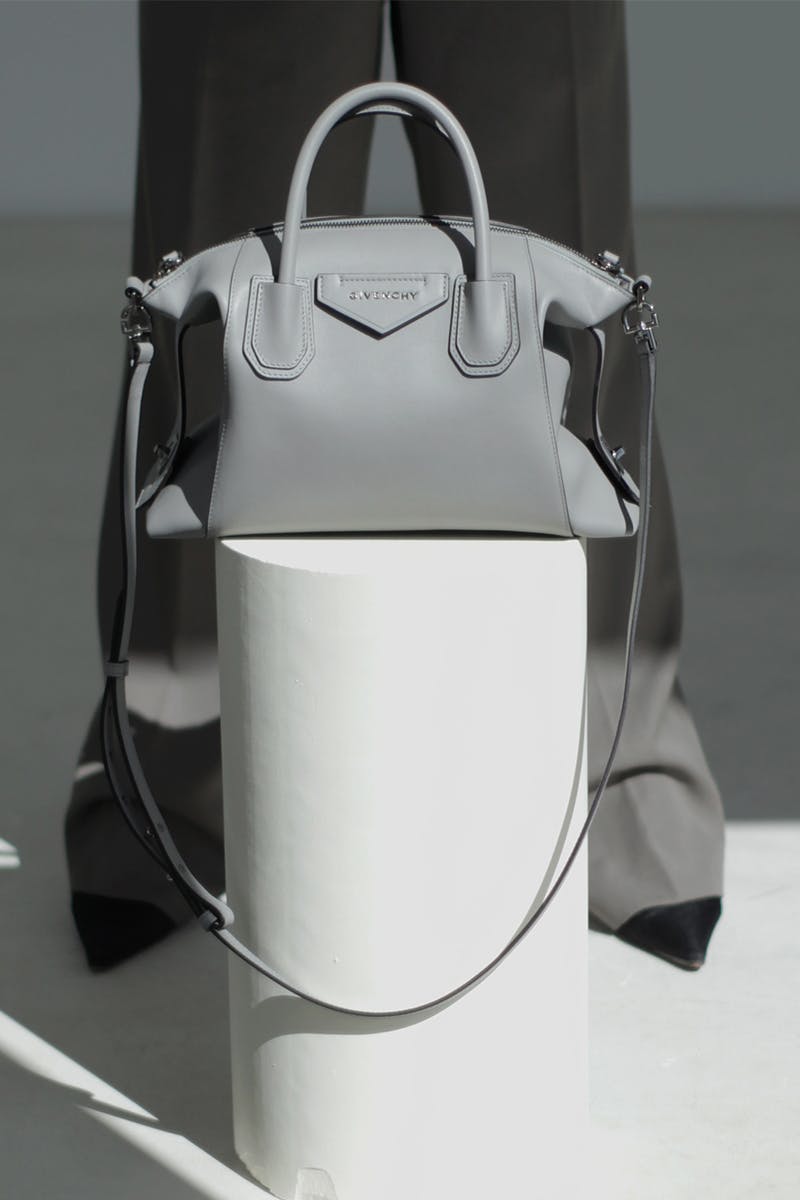 What do you admire about Givenchy as a brand?
The longevity of the brand is amazing, they really stand for quality and have made such a lasting impact on fashion.
What do you look for in an investment piece like the Antigona Soft?
That it can still be relevant for a longer time. The Antigona bag has been around for a decade and is still almost unchanged. I think that's really interesting. The seasonless aspect of it really drew me in so it can still be relevant for a longer time. I love the slouchiness of the Antigona Soft and how the shape transforms when you clip the side straps together, it gives it attitude. I like that about it.
As well as being a very active designer, you're also a mother. How do you juggle your different roles on the daily?
I go between a lot of roles and sometimes it drives me crazy, but I'm trying to unite them and always be the same person in some way, although sometimes it's hard. Sometimes I feel like I'm living my life backward. My daughter is about to turn 14 and I'm getting that freedom that most people have in their twenties now. Like, oh wait, I don't have to change diapers anymore, I have an afternoon free, I don't have a curfew to be home. I'm at this point in my life where I have time for the first time. It's also the end of childhood, as in her childhood came right after my childhood. Speaking of dualities, now that it is over I feel like I'm in the twenties I never had but I'm not.
How has being a mother influenced you?
I've been a mom longer than I've been an adult, basically. At that time when I got pregnant, there was this MTV show 16 and Pregnant and I did not want to fall into that category of like, your life is over, all your chances are over. So I felt this extra drive to really go for it and, not per se make my daughter proud, but give a good example of not compromising yourself. I do feel though that my daughter gave me this extra drive to really do my best. So in that way, I have her to thank for everything.
Talking about your work, what do you believe quantifies good design?
Value, in some sort of way. At first, I thought that value lay in quality and function, but I've discovered that it also lies in an art-like quality. That it is stimulating in a more intellectual way and has an emotional value. That's what makes you keep objects and really cherish them, and what makes something non-disposable I feel.
How has that translated into your creations?
The tables we've been working on are made out of pieces that we've recovered from destruction sites. There's a duality to it as you're rebuilding something functional out of something that was destroyed. We as designers, it's hard to make things in a world where there are already not enough resources, so you really have to consider what you're going to make or what you're going to buy or what you're going to call into existence with your purchase. As humans, we make things and we even make things to make things, like tools. You really have to think about the impact of what you consume and what you make.
Head to givenchy.com for more on the Antigona collection.