2023 officially will mark the 100th year anniversary of the Walt Disney Company and to celebrate the conglomerate has teamed up with luxury French fashion house Givenchy for an exclusive capsule collection.
Honing in on Oswald the Lucky Rabbit — the fun-loving precursor to Mickey Mouse — the two brands have created an extensive collection of both menswear and womenswear. With the first Oswald short in 95 years releasing earlier this month, this collection will debut in tandem with an all-new Oswald mixed-reality short.
Created by Walt Disney and his studio artists, Oswald is the original disrupter and a first in the history of character animation. This lucky rabbit sparked the world's imagination with one of his first films, The Ocean Hop (1927), a 6-minute animated short released the same year that Charles Lindbergh became the first pilot to fly solo across the Atlantic Ocean, from New York to Paris.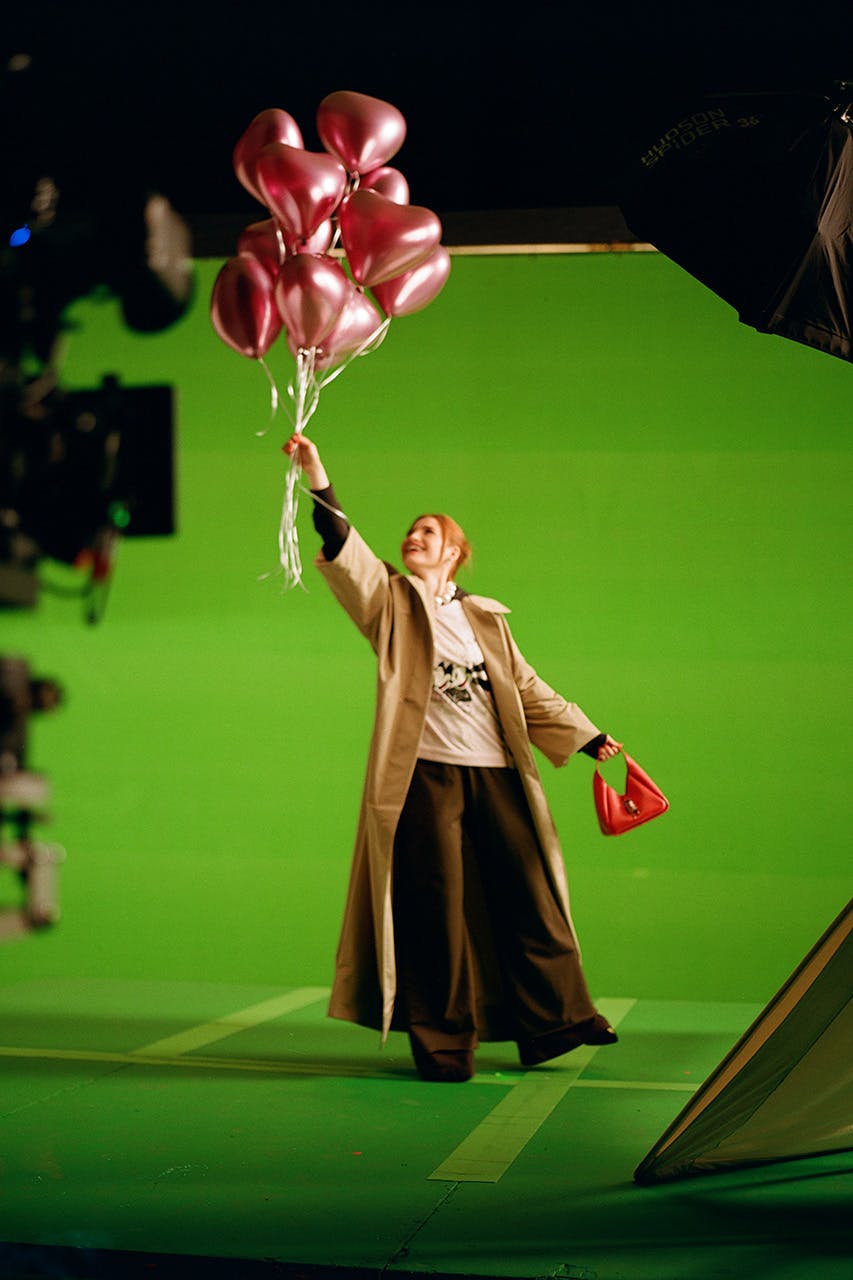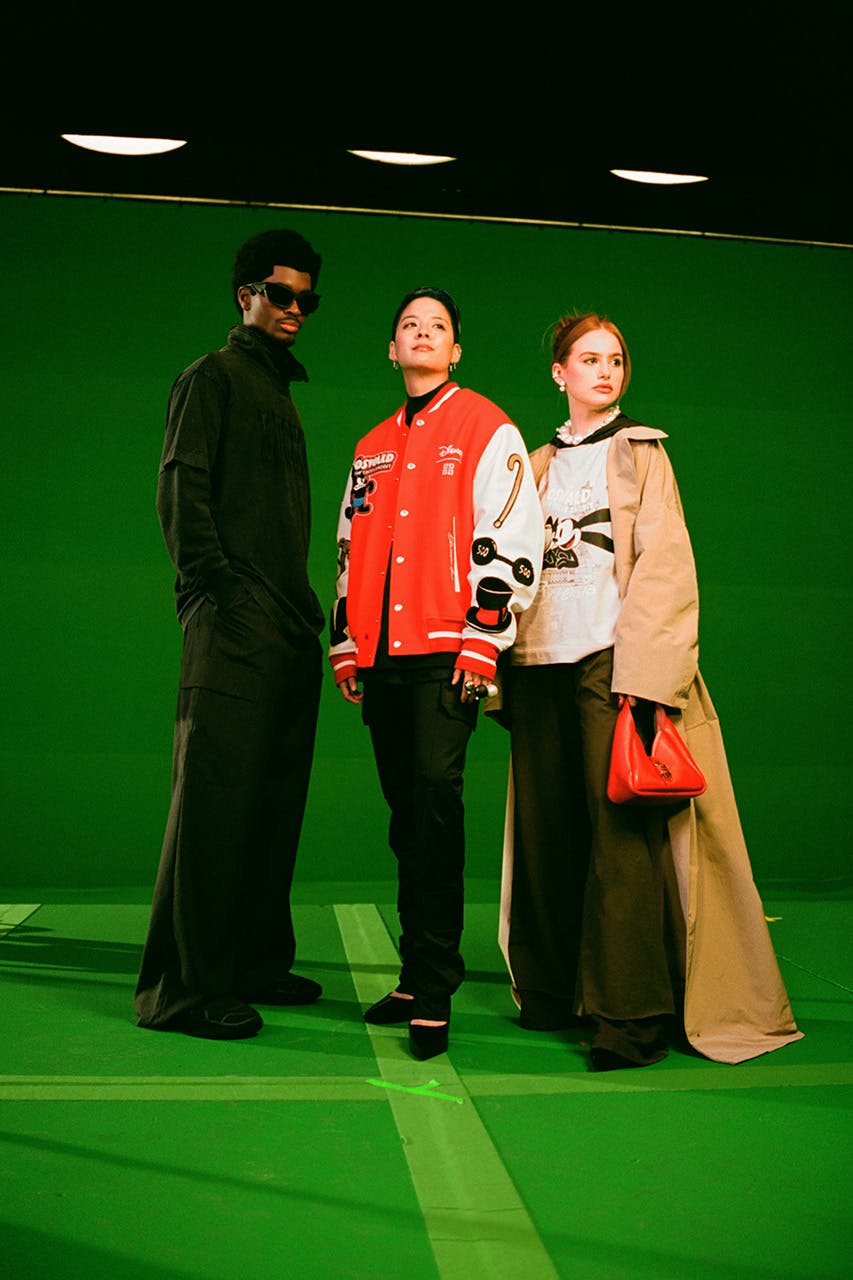 "Oswald is an iconic character, a precursor in the Disney canon who is beloved for his spunk, feistiness, and loyalty," Givenchy creative director Matthew M. Williams tells Highsnobiety. "His personality is unique, and it not only speaks to me as a Disney fan, it also happens to fit perfectly with the spirit of Givenchy."
"Disney is a big part of the world's cultural fabric," he continues. "It's a big part of everyone's life as a child — and continues to be as an adult."
For the collection's accompanying campaign, Givenchy and Disney enlisted American Riverdale actress Madelaine Petsch, who has a special relationship with both Disney and Givenchy.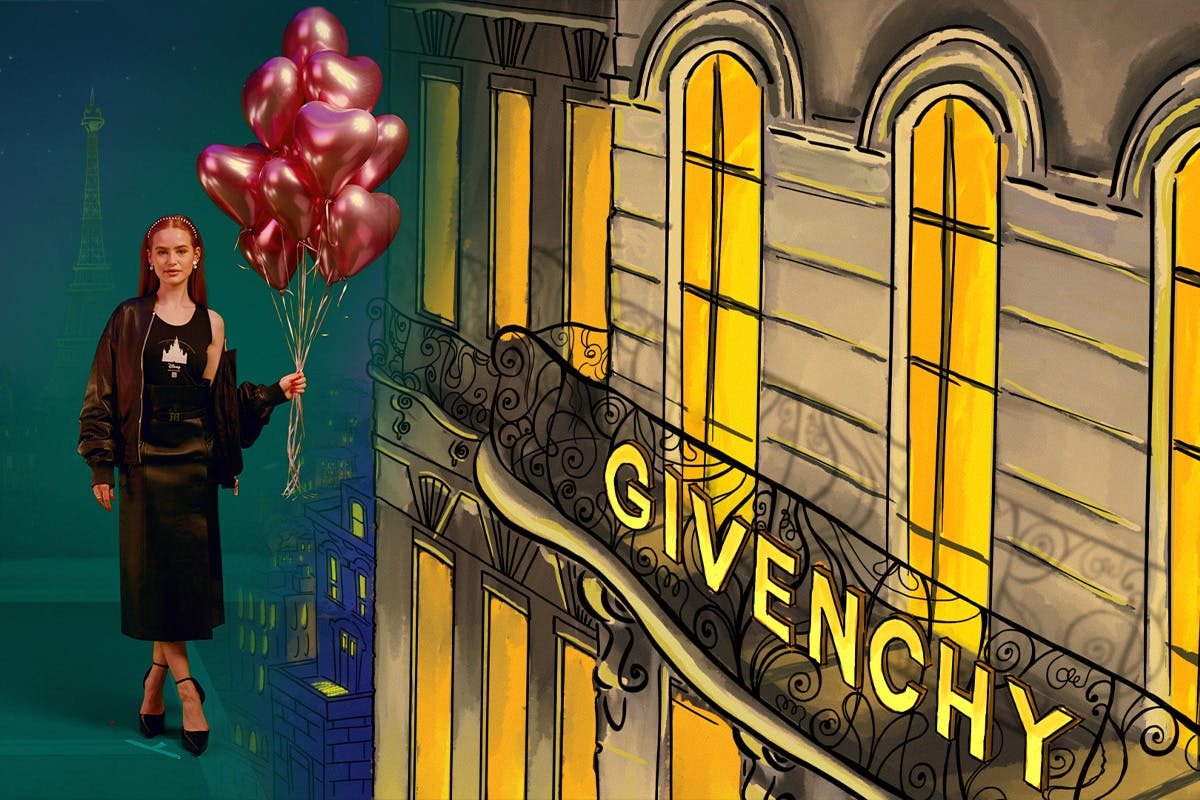 "I grew up watching and loving Disney films and I think the overall themes of optimism and playfulness found in all the stories and characters is something I adopted at a young age," she tells Highsnobiety.
"The house [Givenchy] is a true trailblazer in fashion and has always taken risks," she continues. "They're not afraid to color outside the lines and it shows through in each of their collections. Matthew M. Williams is so innovative and fresh."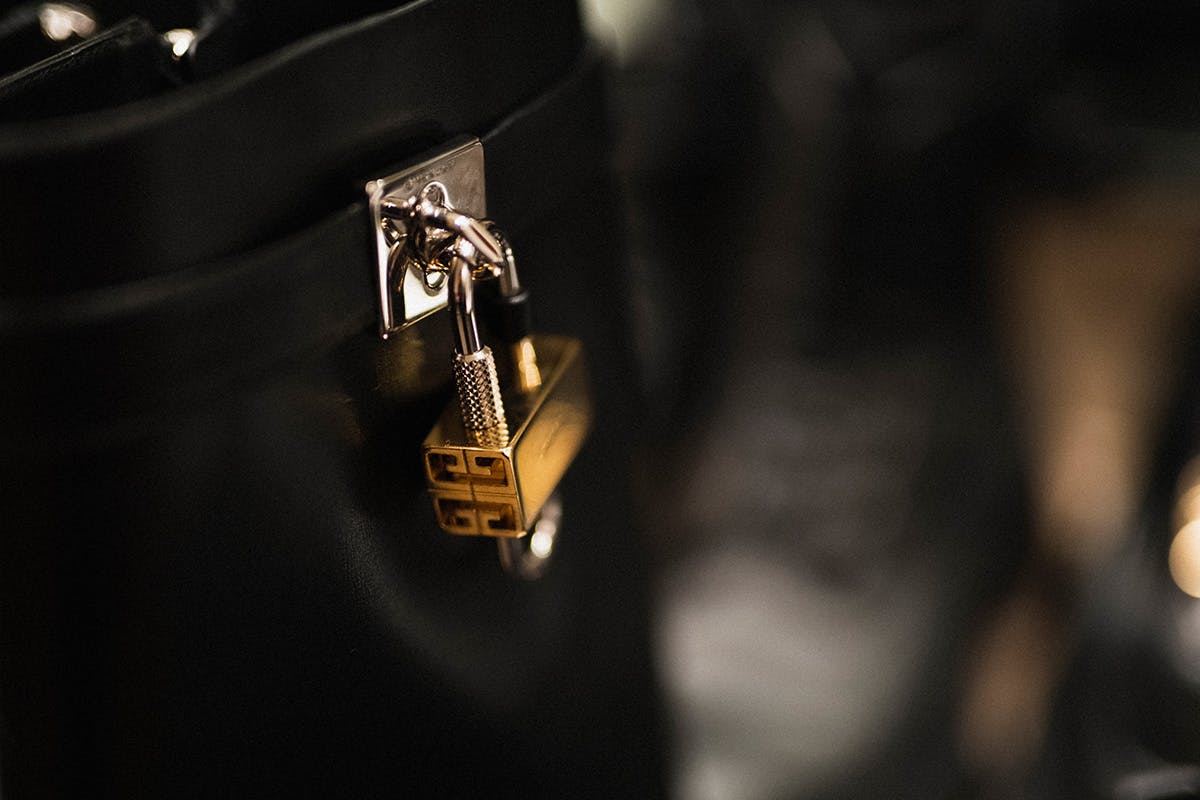 When it comes to the collection itself, things are both playful and luxurious in equal measure.
While on the one hand you'll find beautifully-designed Varsity Jackets adorning Givenchy and Paris lettering that accentuate placements showing Oswald offering a flower to his sweetheart, Ortensia, on the other you'll find jersey pieces depicting him spoiling for a fight with muscles flexed.
The collection — which will be available from December 19 in China and Singapore, as well as the Tokyo Ikebukuro pop-up and Miami Aventura pop-up, and launch globally on December 30 — is a mixed bag ranging from everyday wear to tongue-in-cheek accessories, like tennis shoes, totes, and small cross-body bags, to card carriers, phone cases, earbud cases, and caps.
"I think holding on to a sense of magic and wonder is essential for anyone who has a creative vision and a rich inner life," adds Williams on how the two brands feel connected.
"Disney always offers powerful messages about love, honor and believing in yourself."
Shop our favorite Stone Island products