In the days of yore, luxury labels aped the styles worn on the street, where Black creatives like Dapper Dan redefined luxury as they saw fit. Nowadays, that still happens but the difference is that the tastemakers and clothesmakers are only a DM away.
Much of Matthew M. Williams' tenure in the biz has reflected the taste of famously fashionable folks whom he's close with, including Playboi Carti and CHITO, and that's to say nothing of Been Trill and all of Williams' pre-1017 ALYX 9SM, pre-Givenchy work.
But, as artistic director of Givenchy, Williams' oeuvre is as honed as it's ever been and it draws directly from the personal inclinations of his famous friends.
Givenchy Spring/Summer 2023 certainly doesn't lean into the taste of any one person, instead mashing together a host of cues aligned with the wardrobes of Williams' well-known pals.
Just look at the SS23 Givenchy show's guest list, which included J.Balvin, Westside Gunn, Tyga, and Lil Durk.
Williams' Givenchy is for all of them.
SS23 incorporates all the stuff that these folks and others in Williams' crew often wear in their free time: slouchy sweatsuits, branded bags, high-tech sunglasses, shredded knitwear, fuck-you-huge gem-studded belts, and some, hmm, familiar-looking slip-on boots.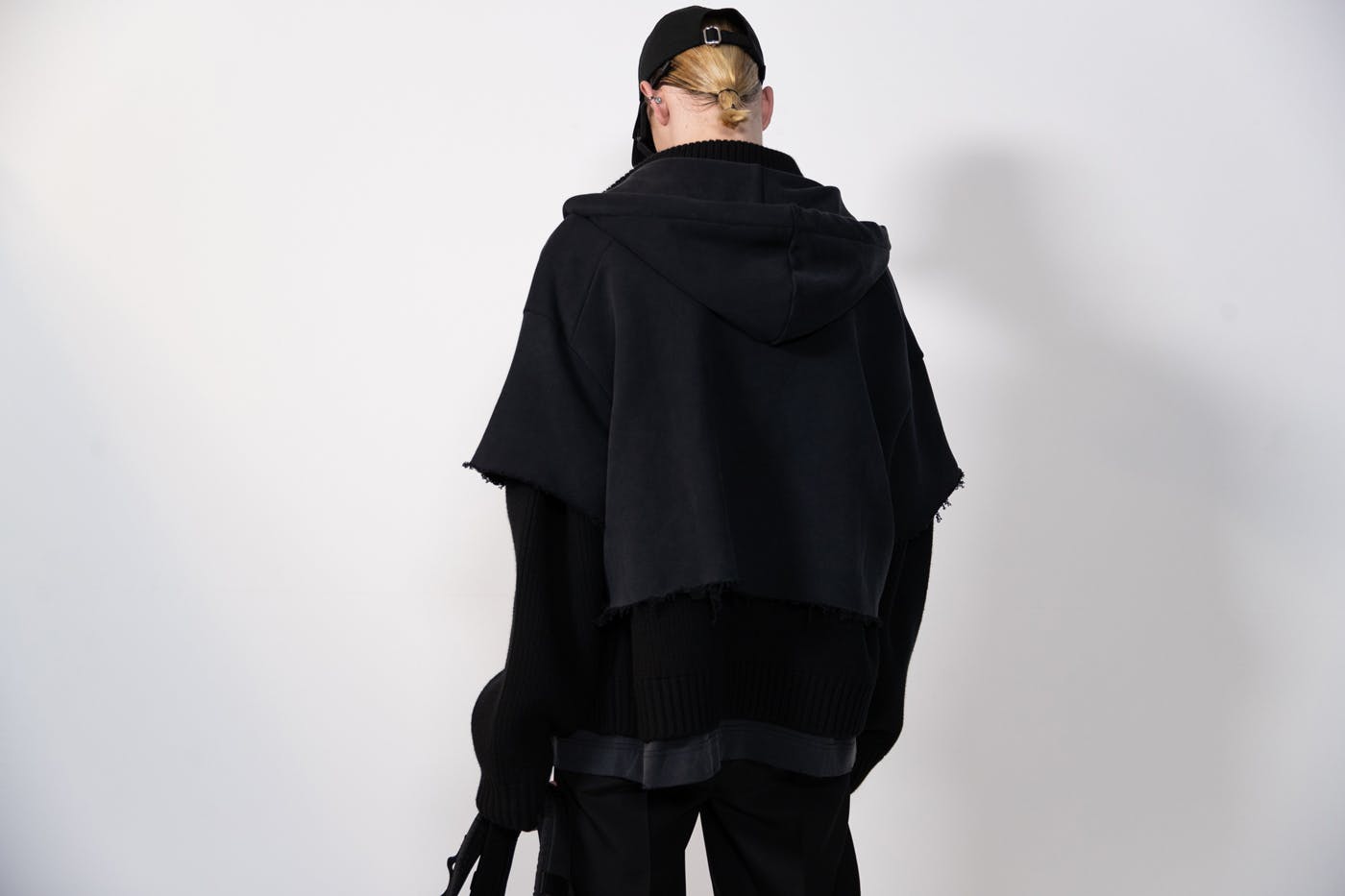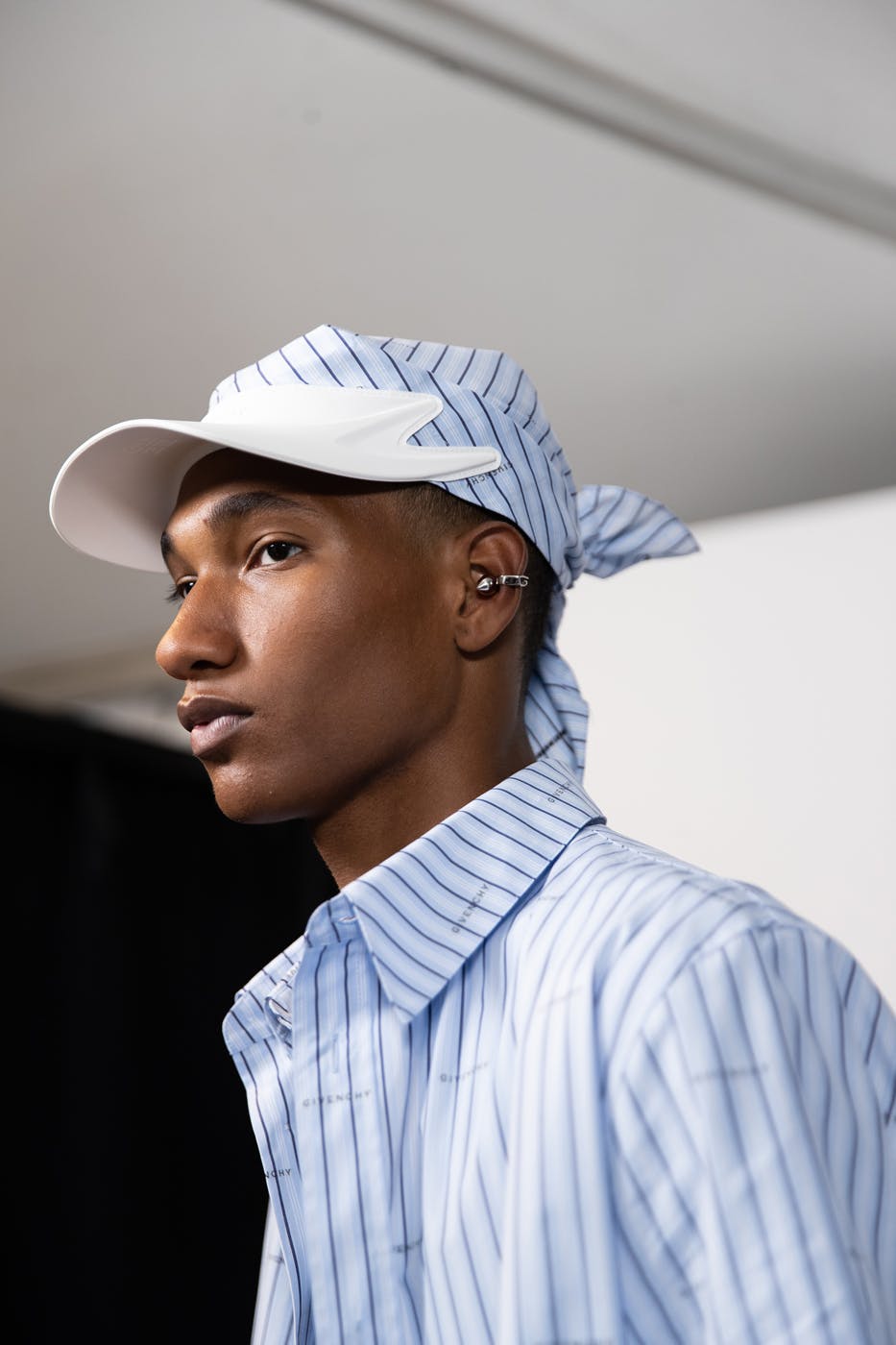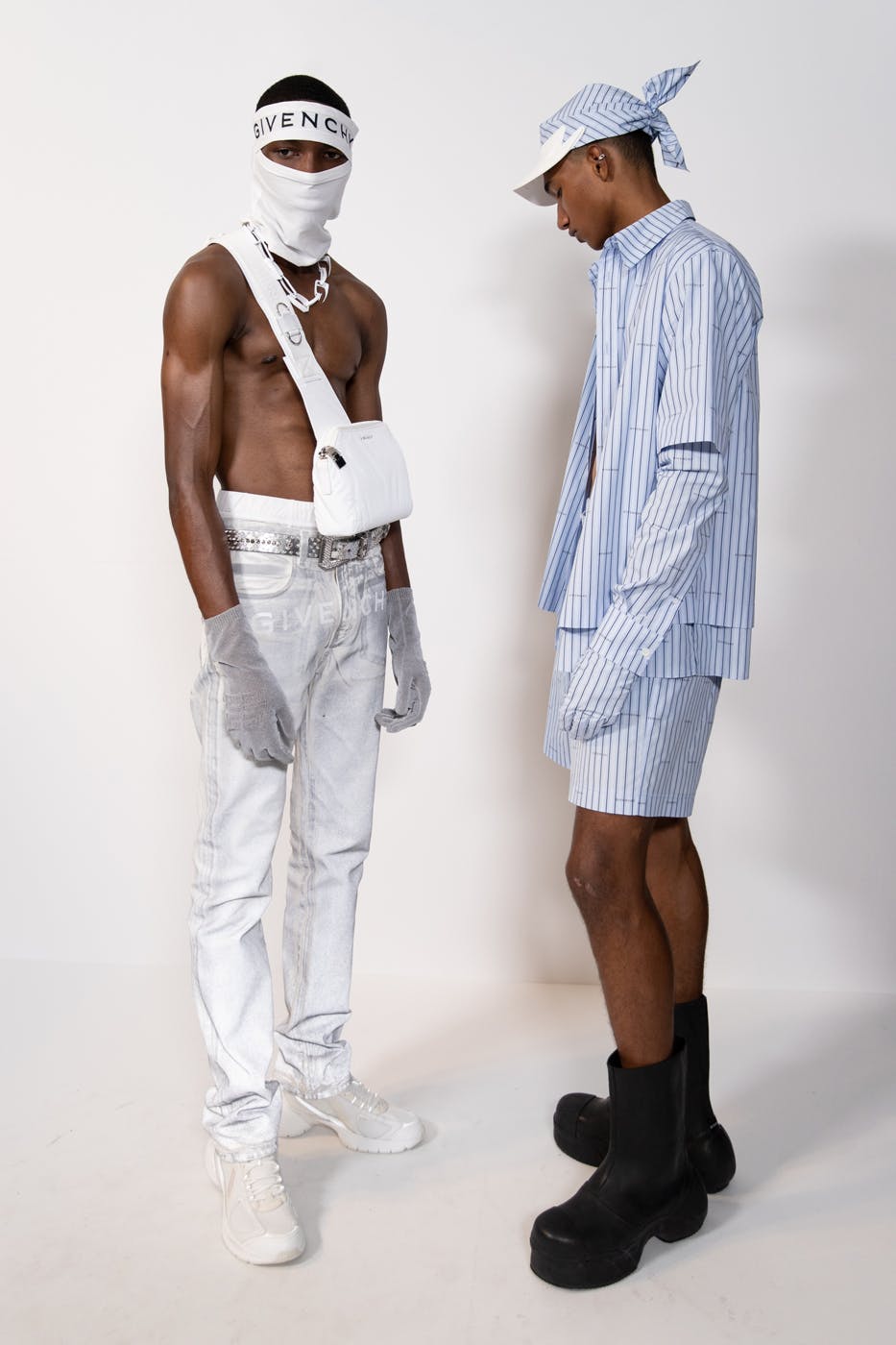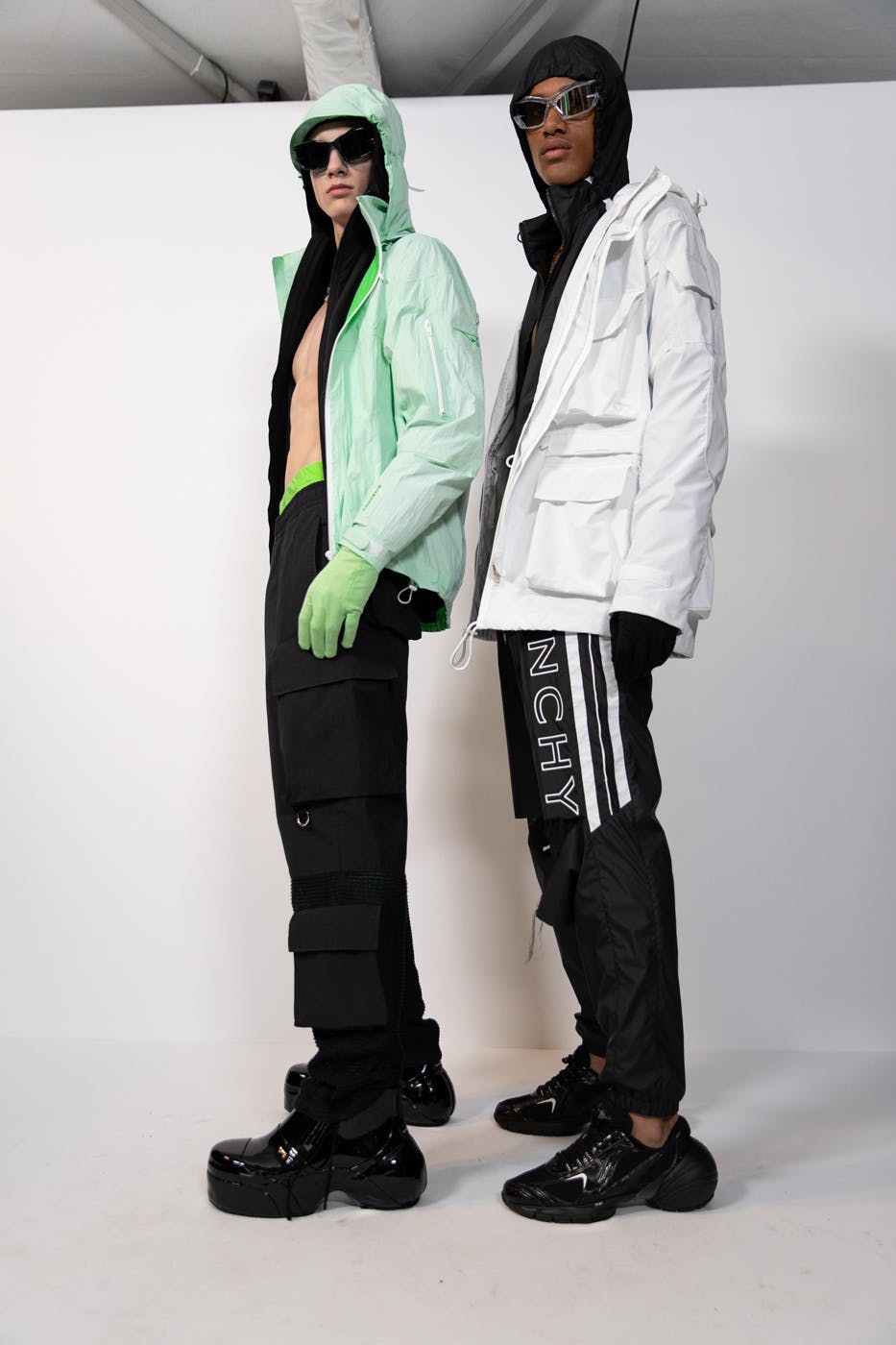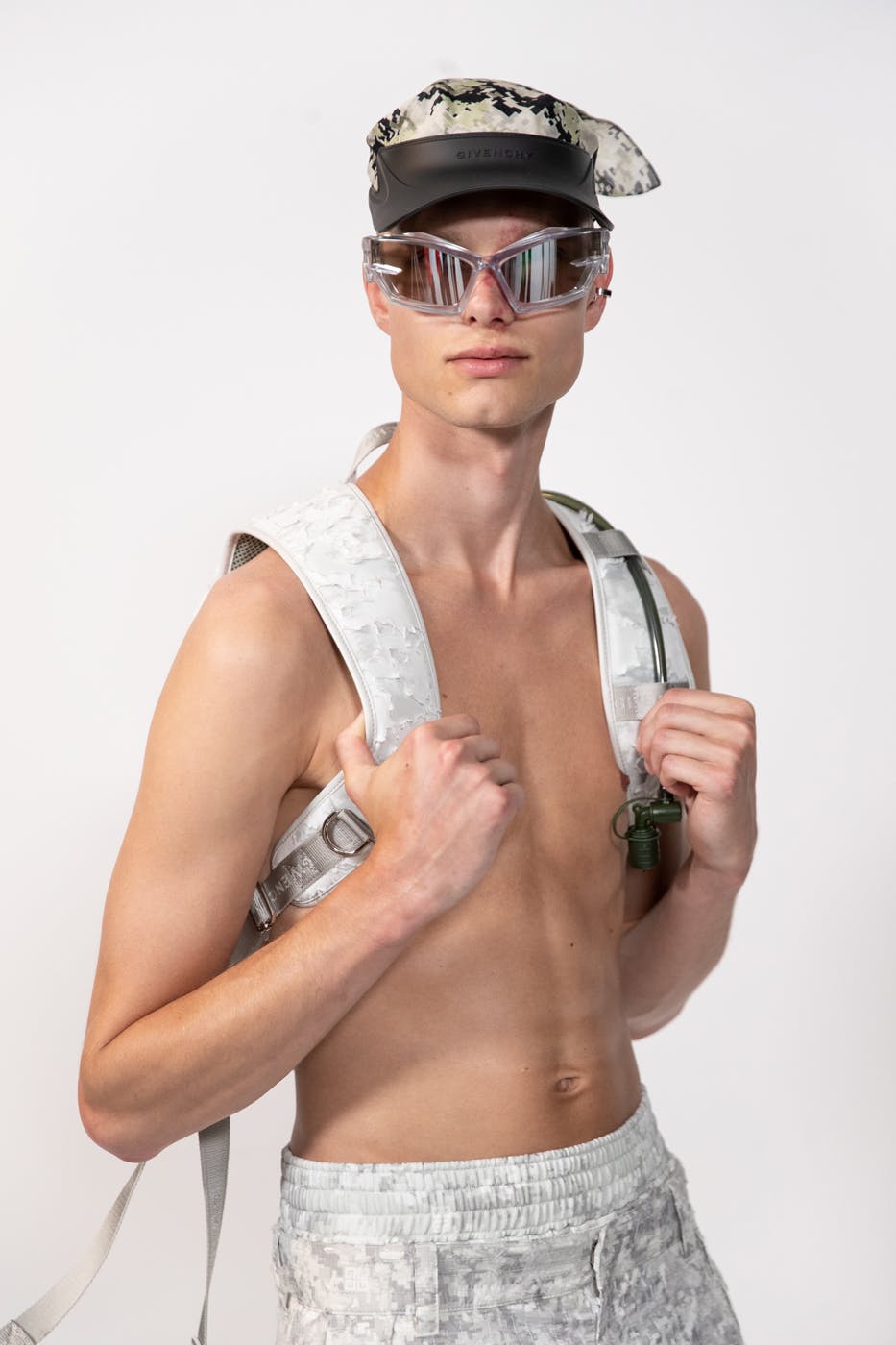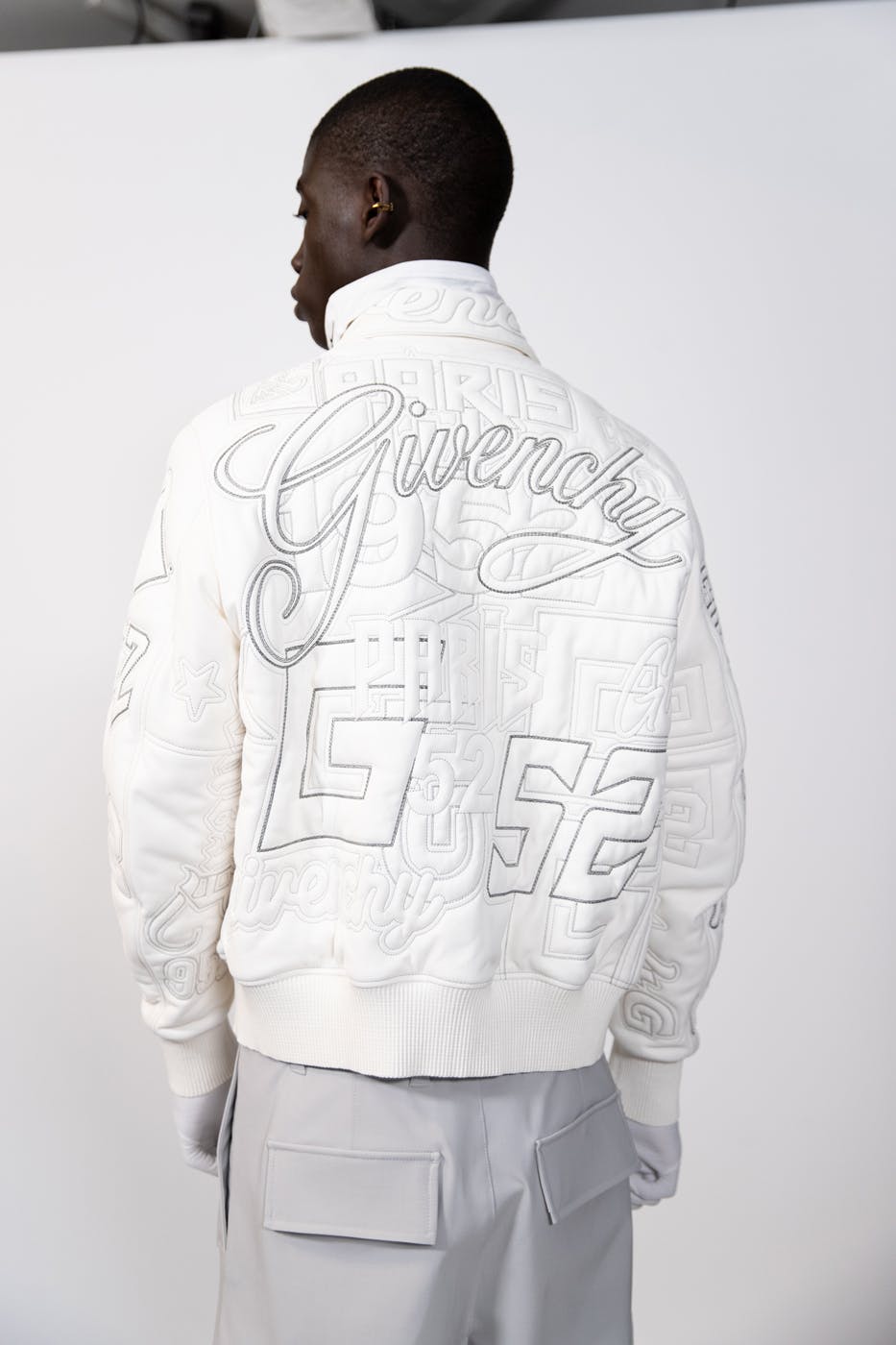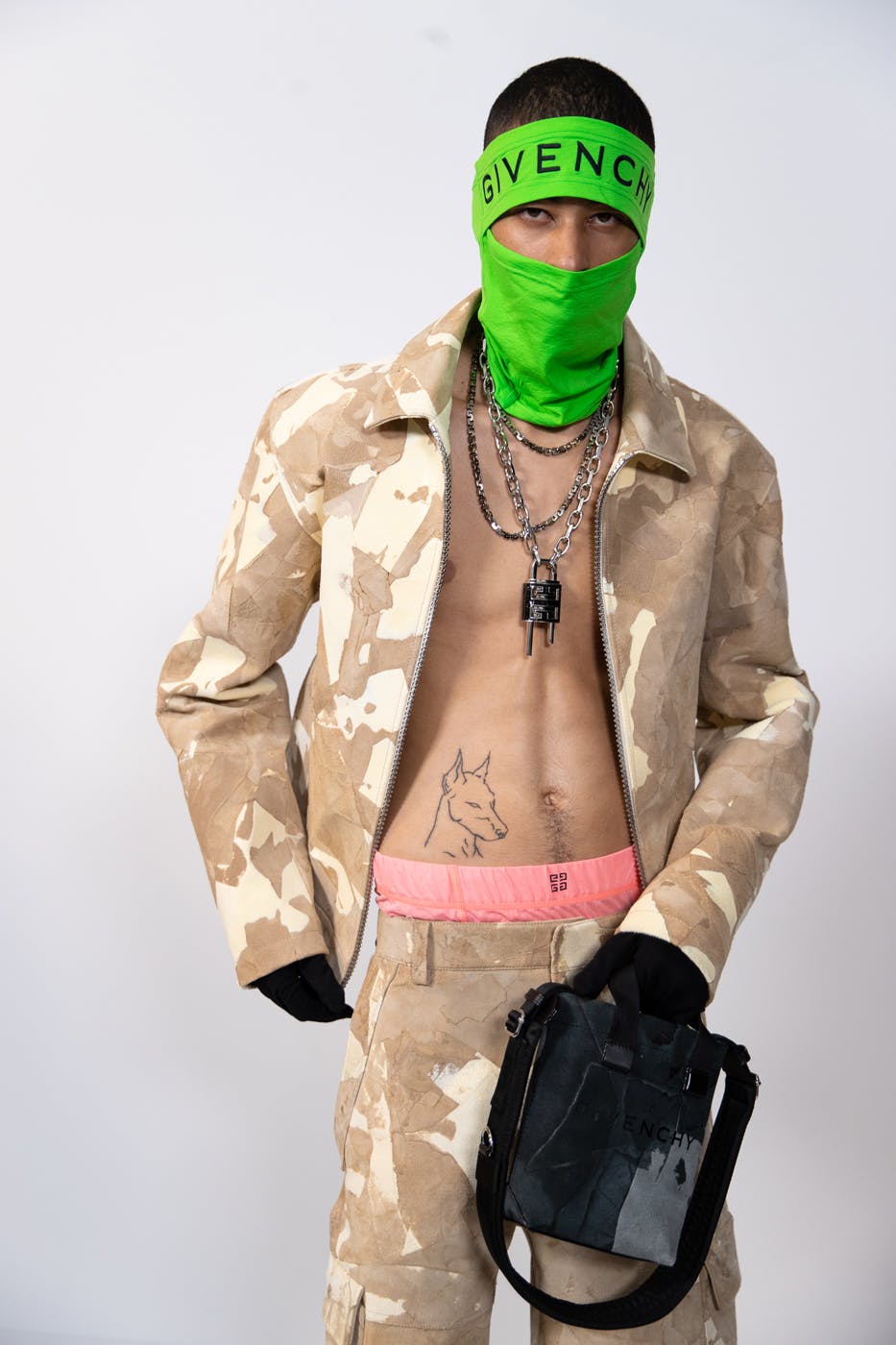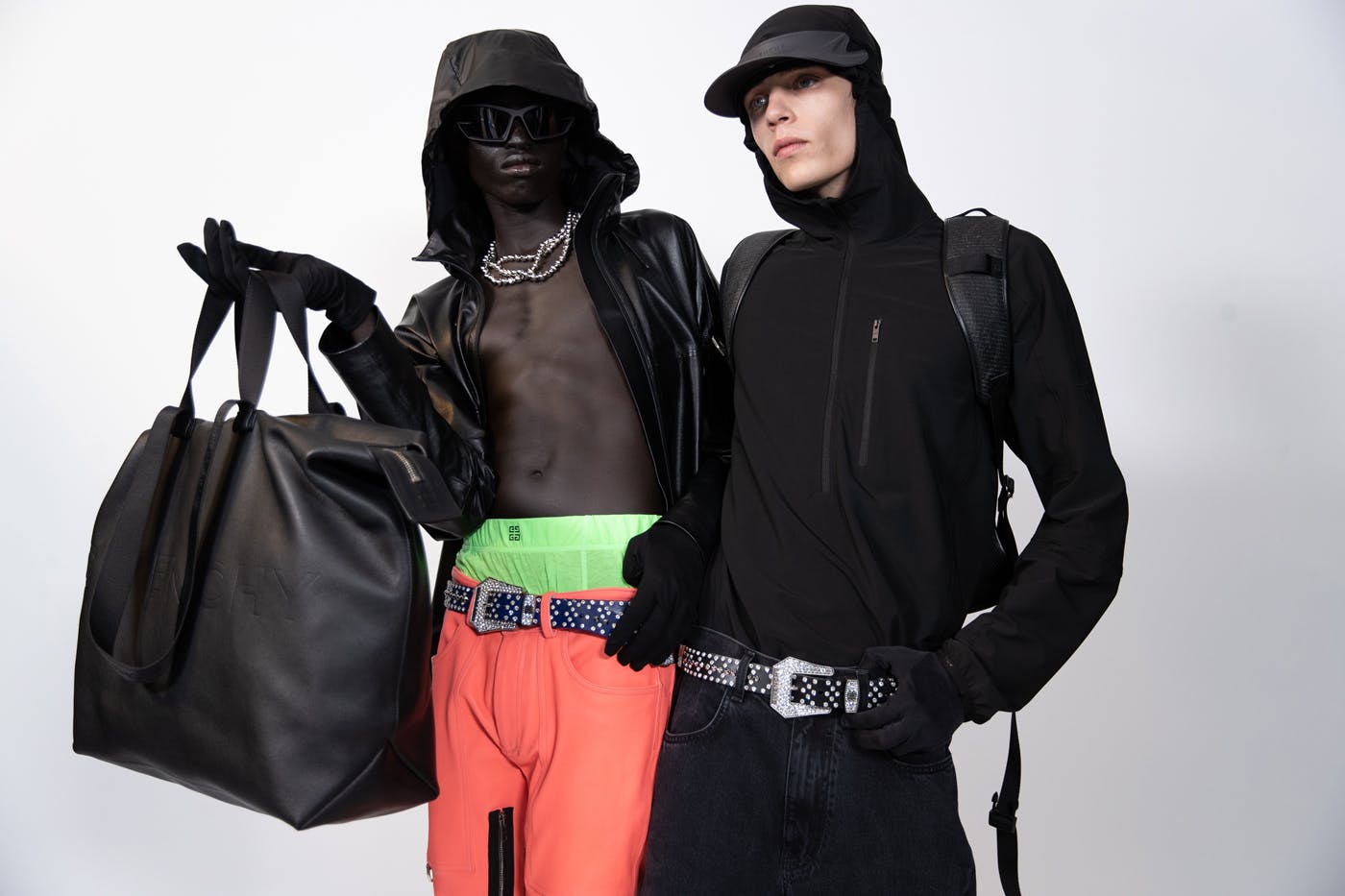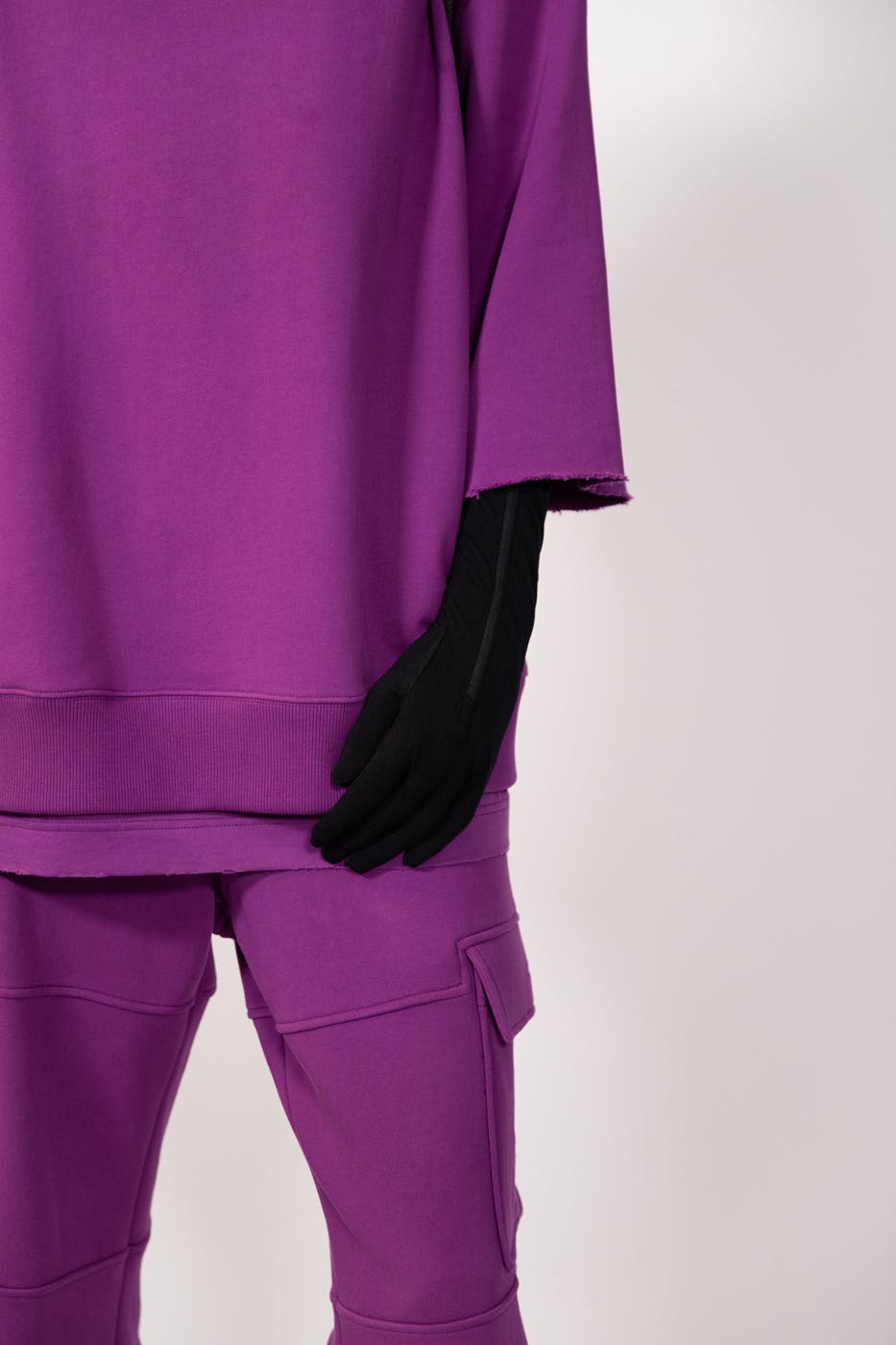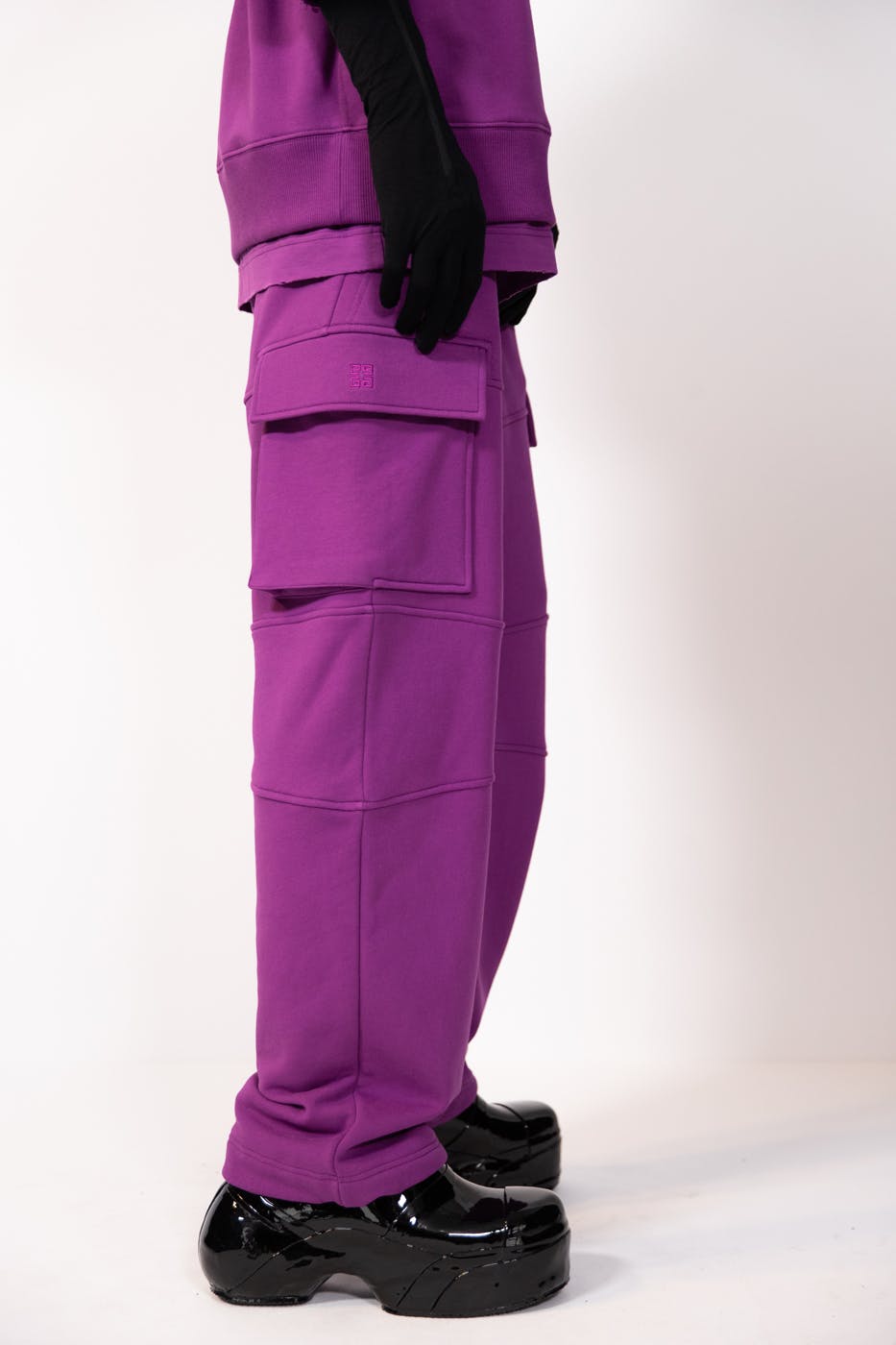 This is clothing that looks good on stage — little wonder so many within Williams' circle are entertainers — with an air of street-savvy luxury that straddles stylistic realms.
Like Williams' ALYX, Givenchy can be anything and everything it wants to be, no stylistic barriers.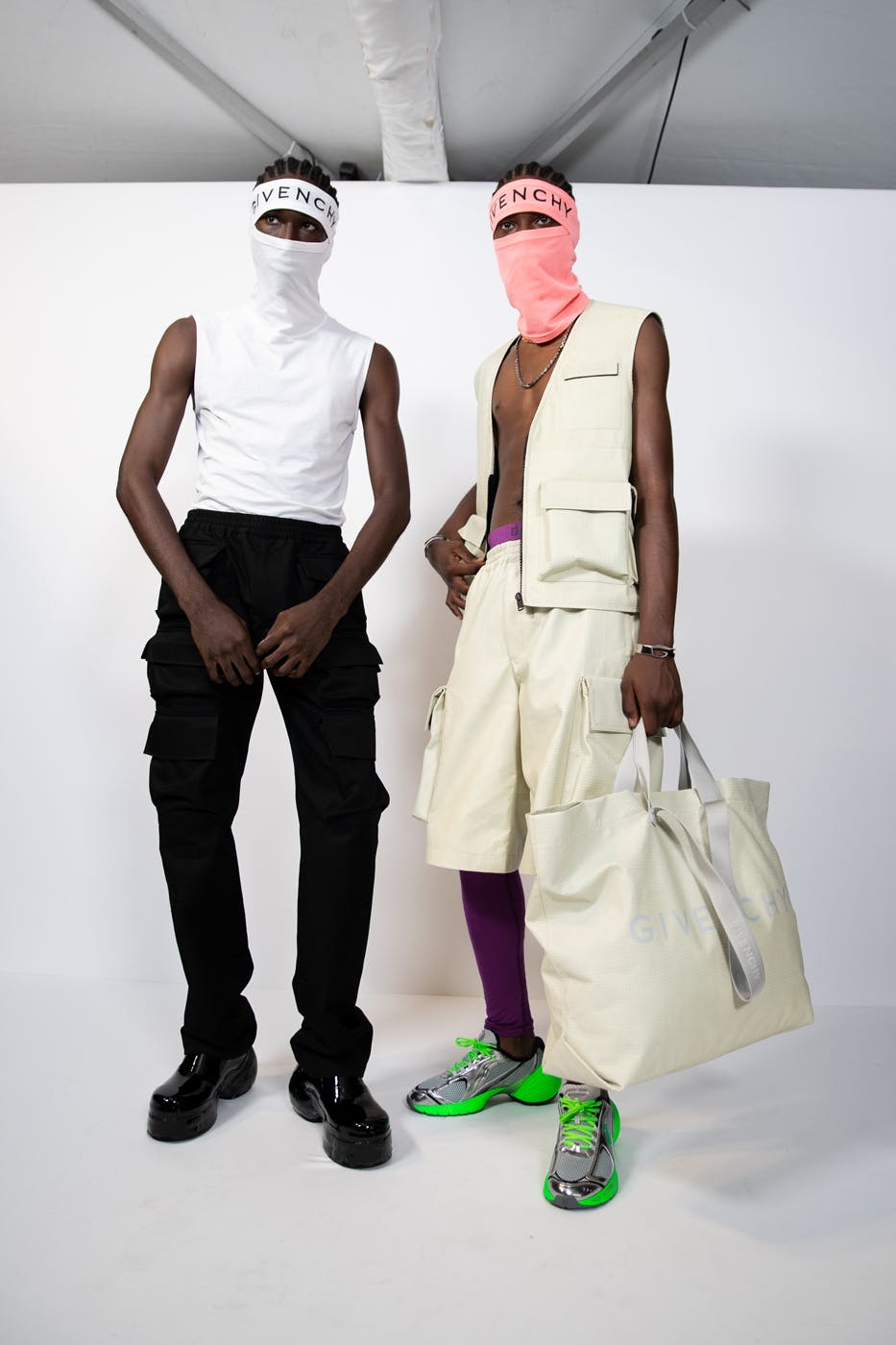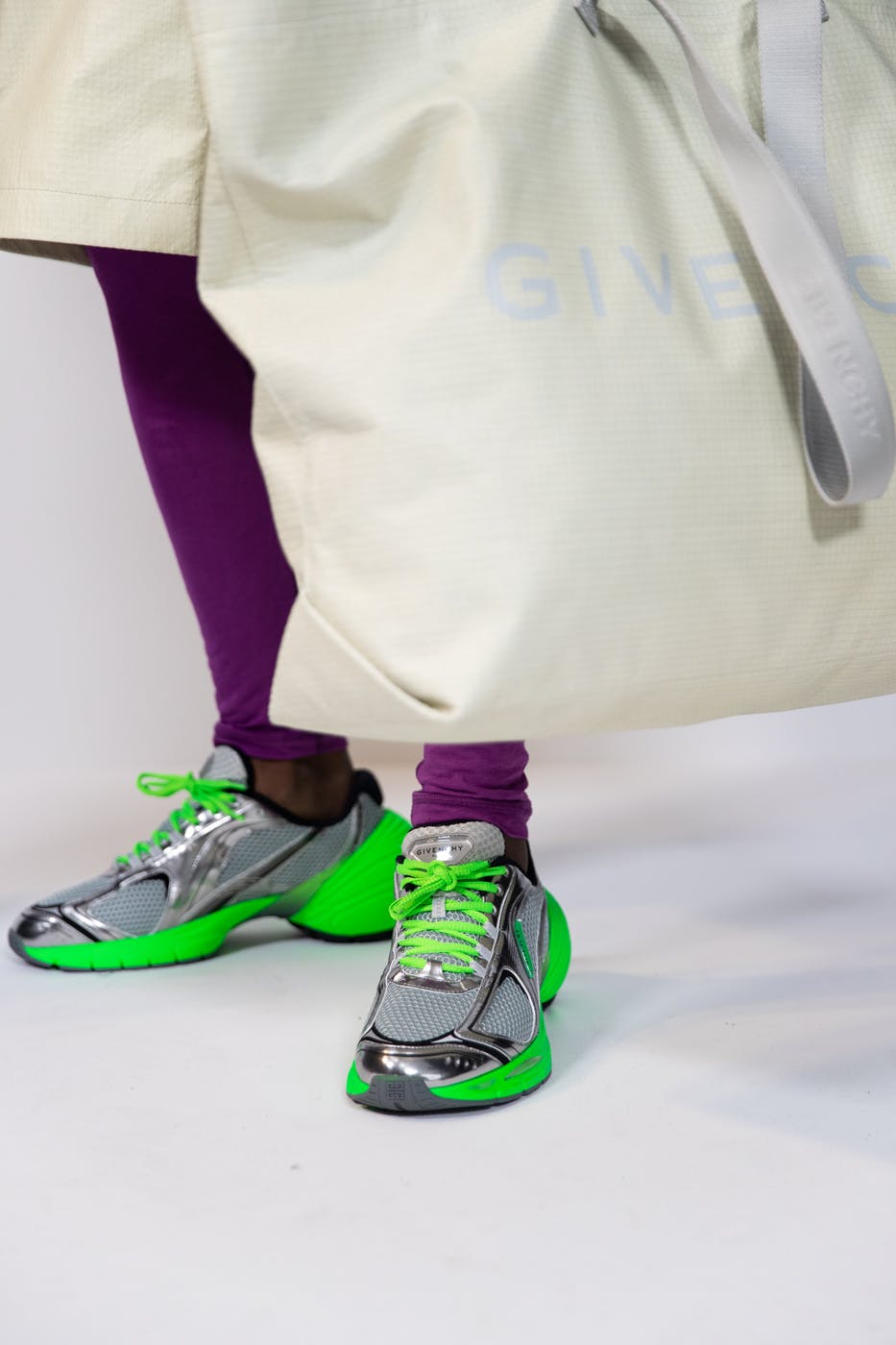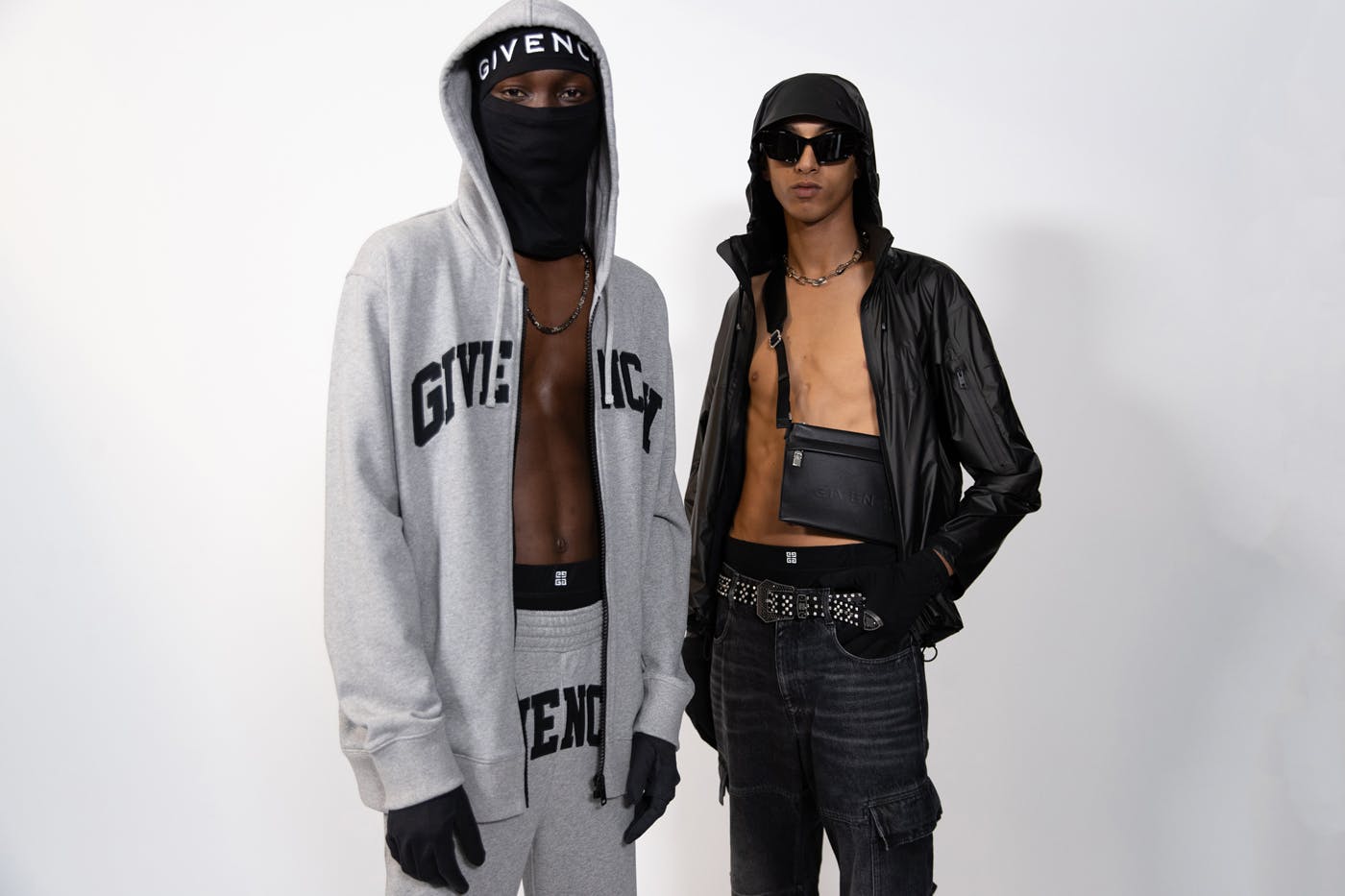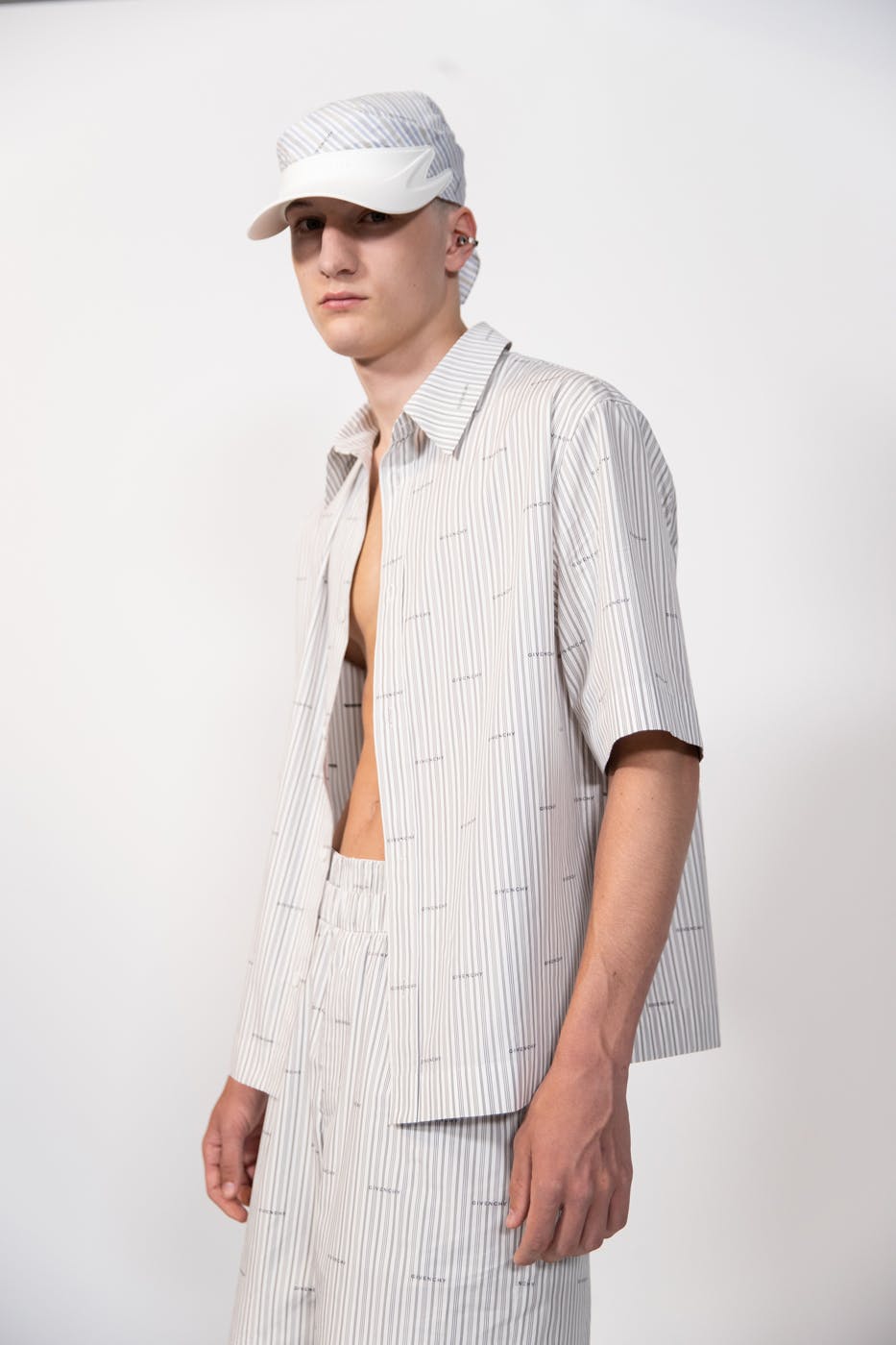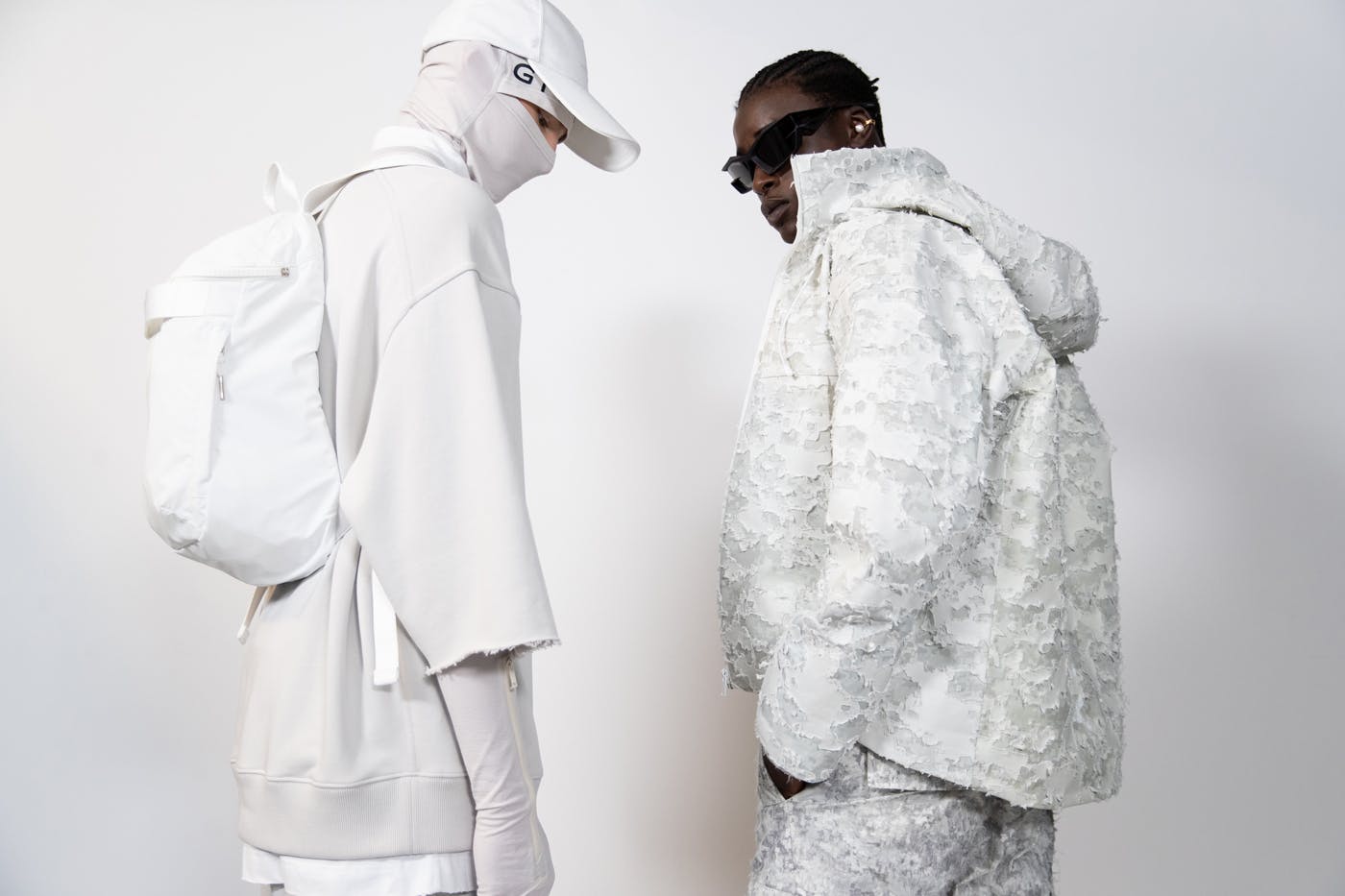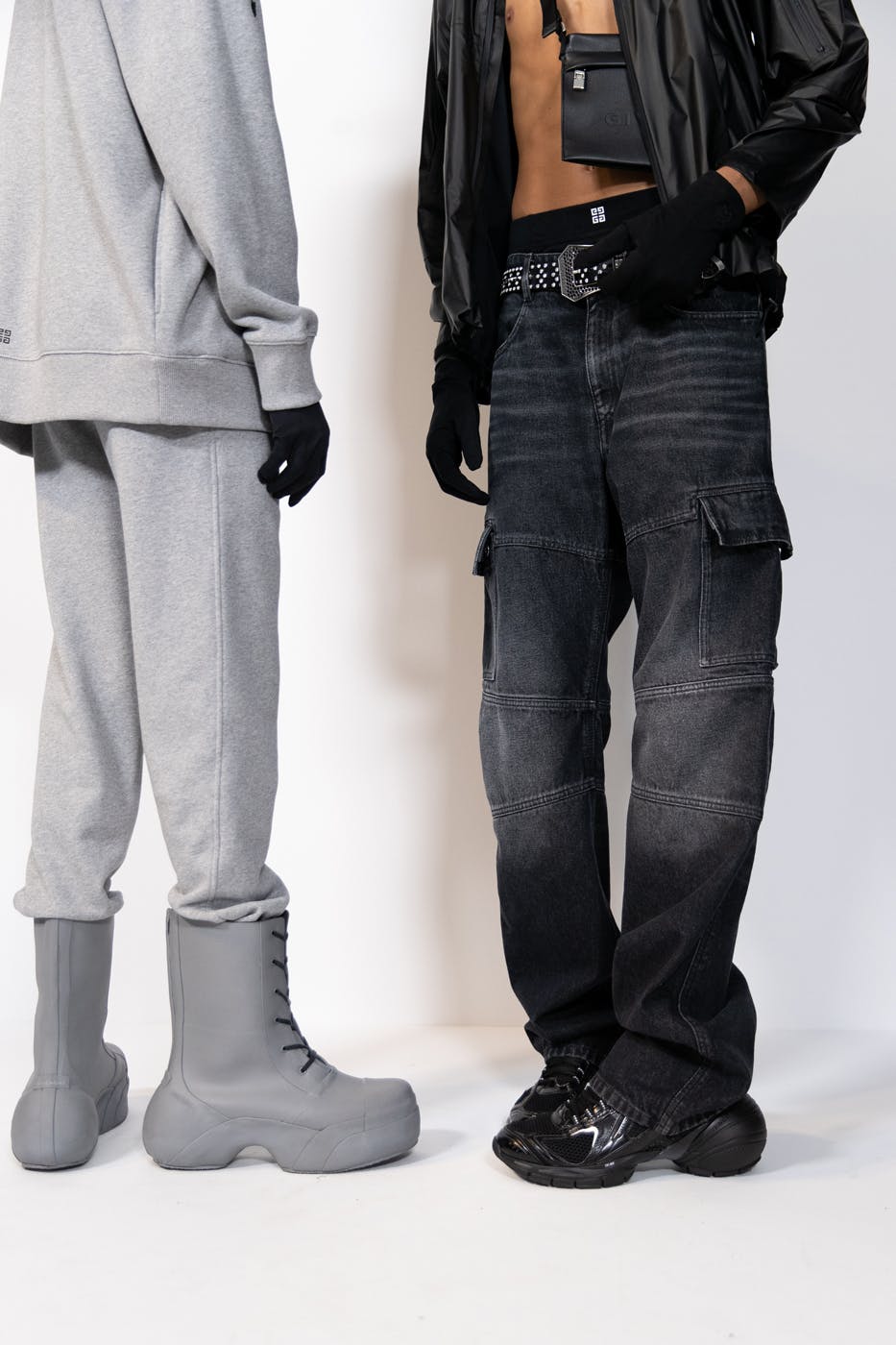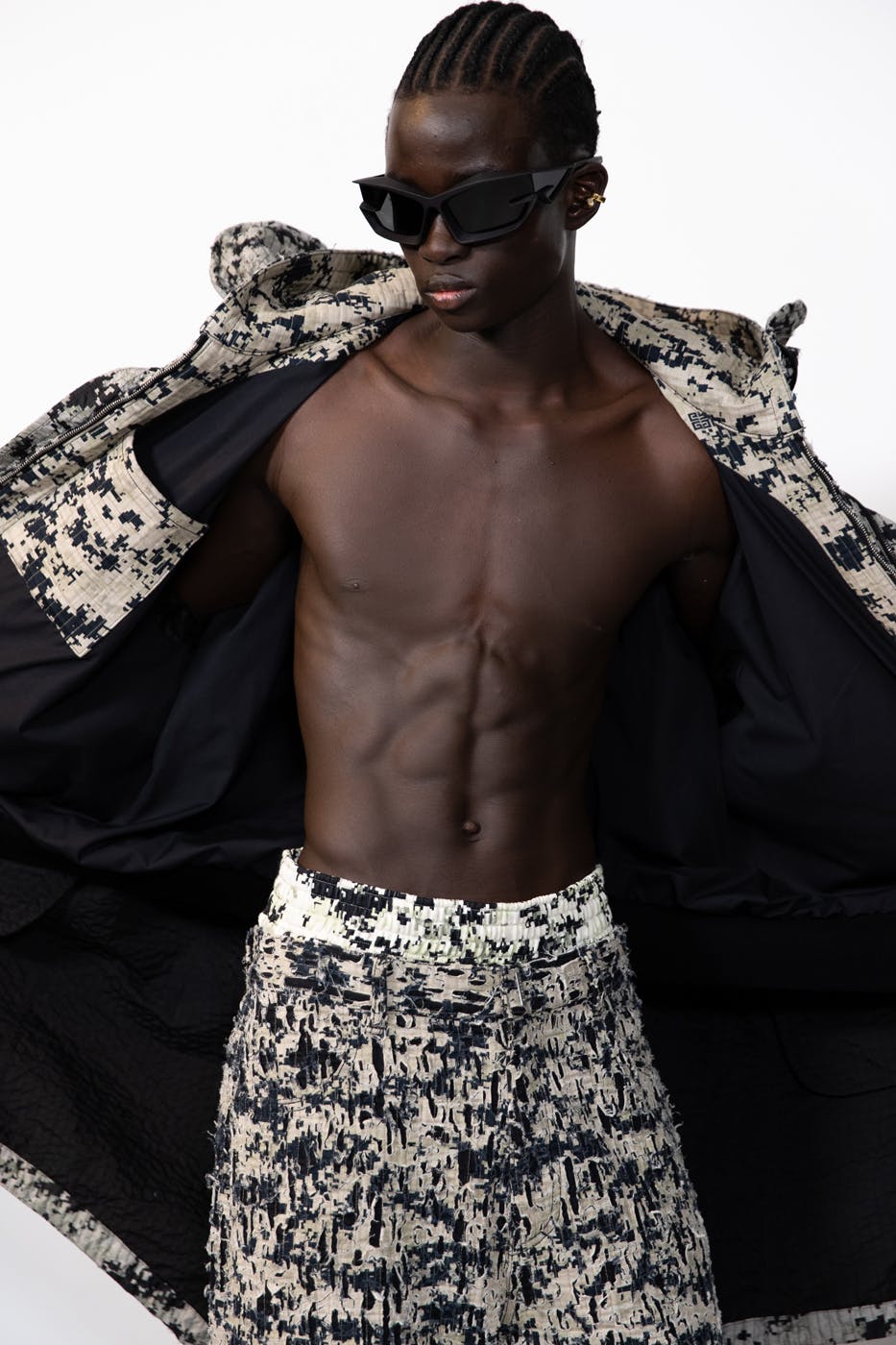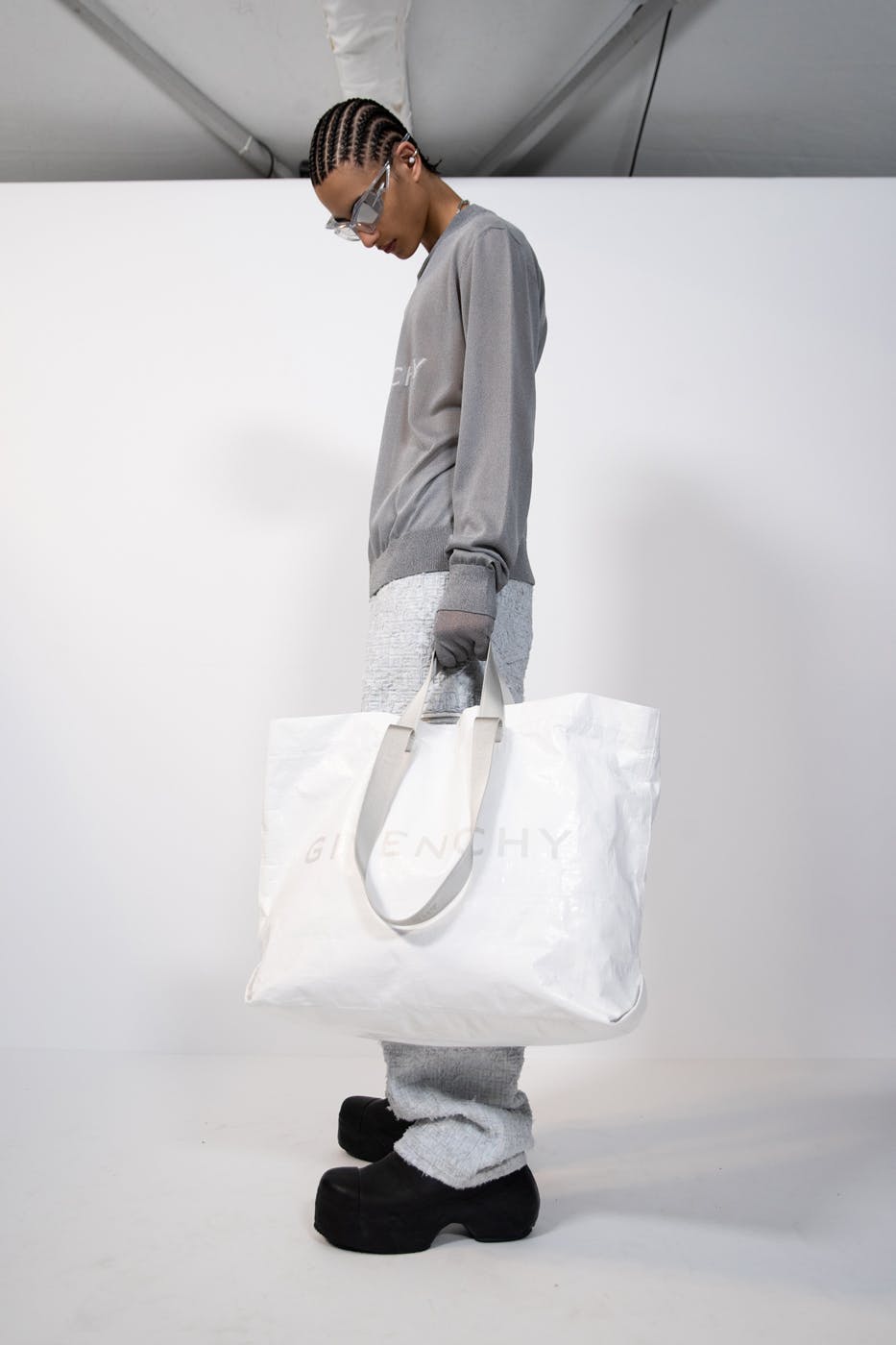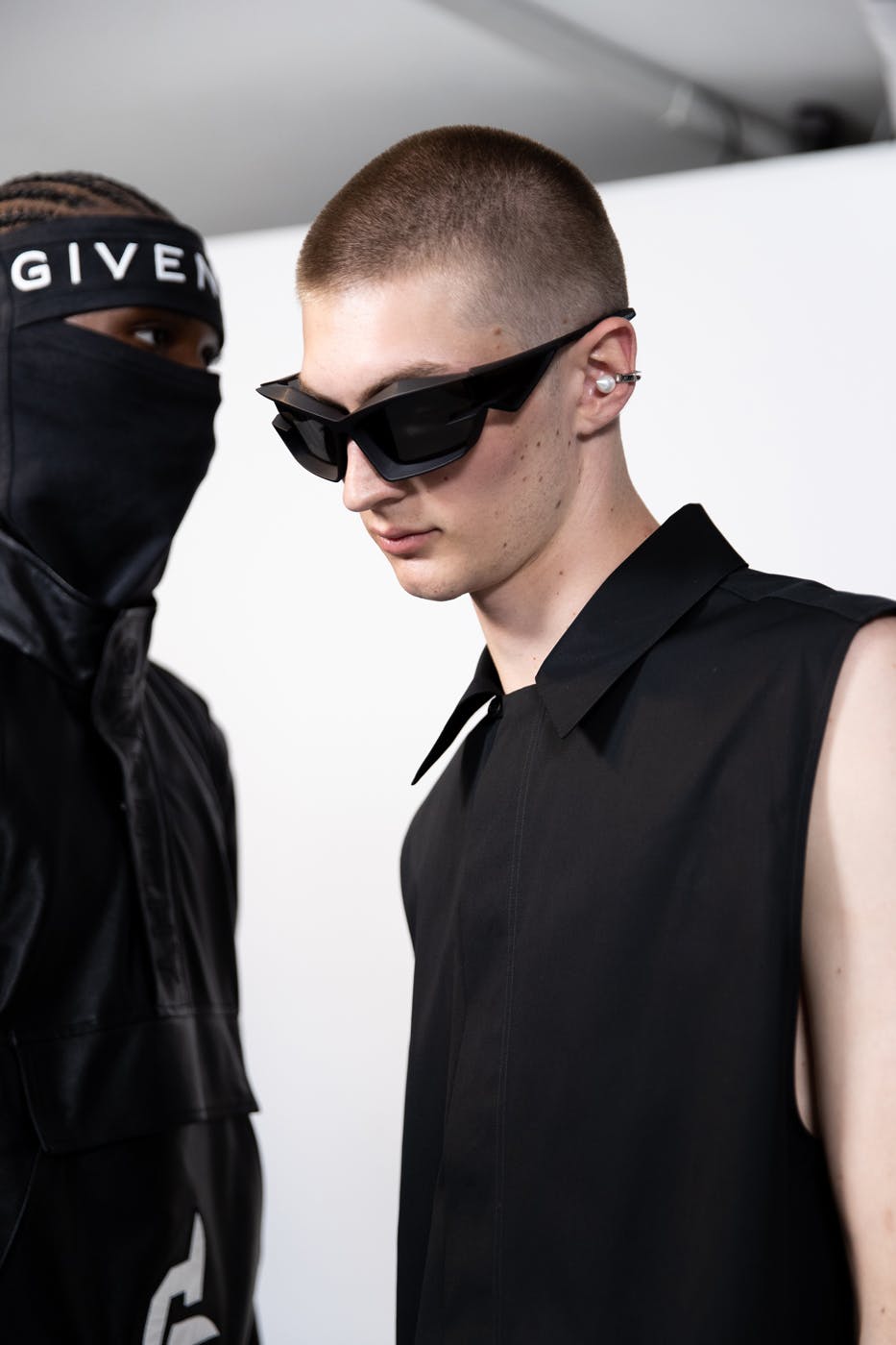 Hence why Givenchy Spring/Summer 2023 feels like a Y2K overdose — no, the trend ain't stopping this year.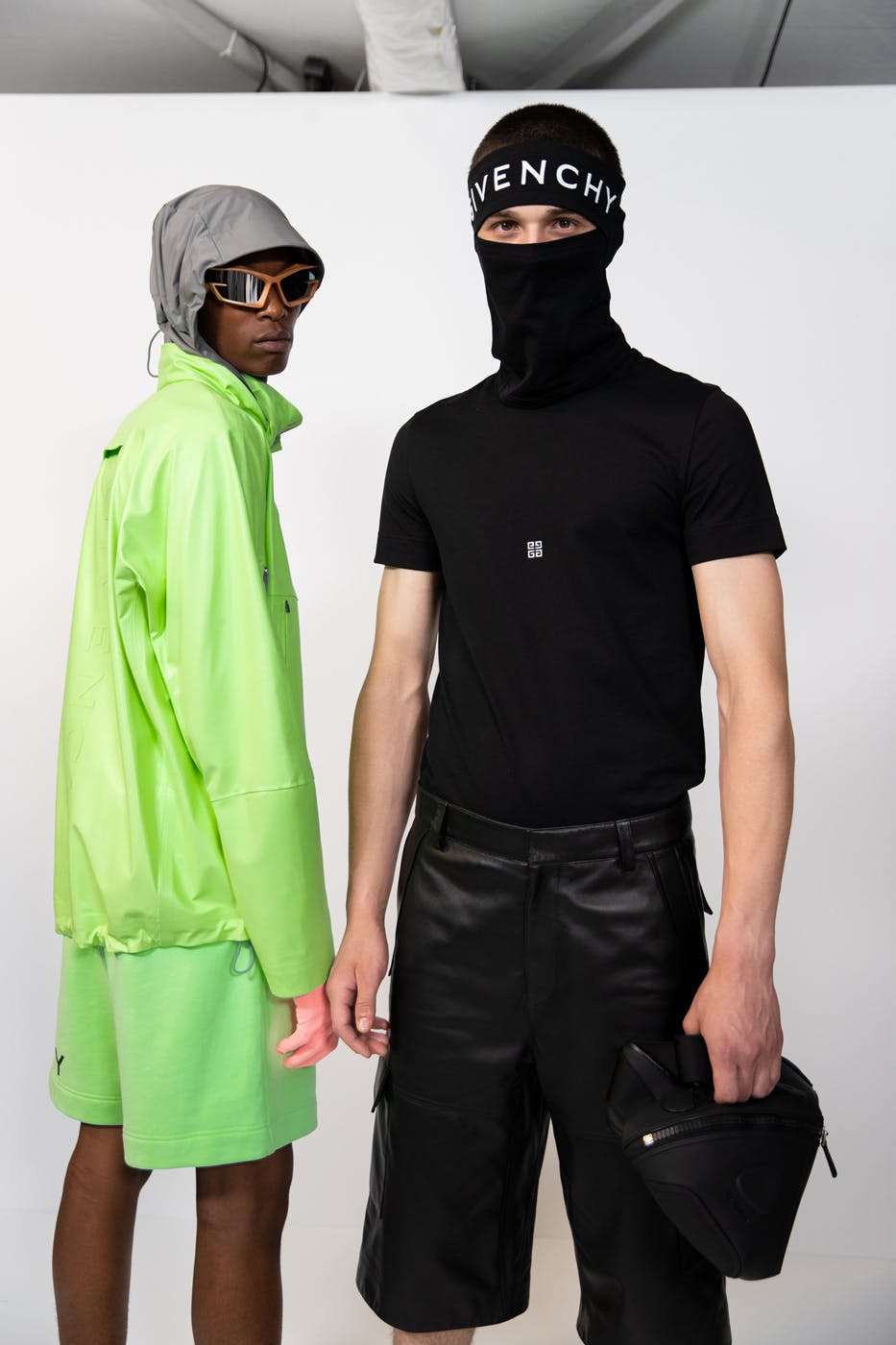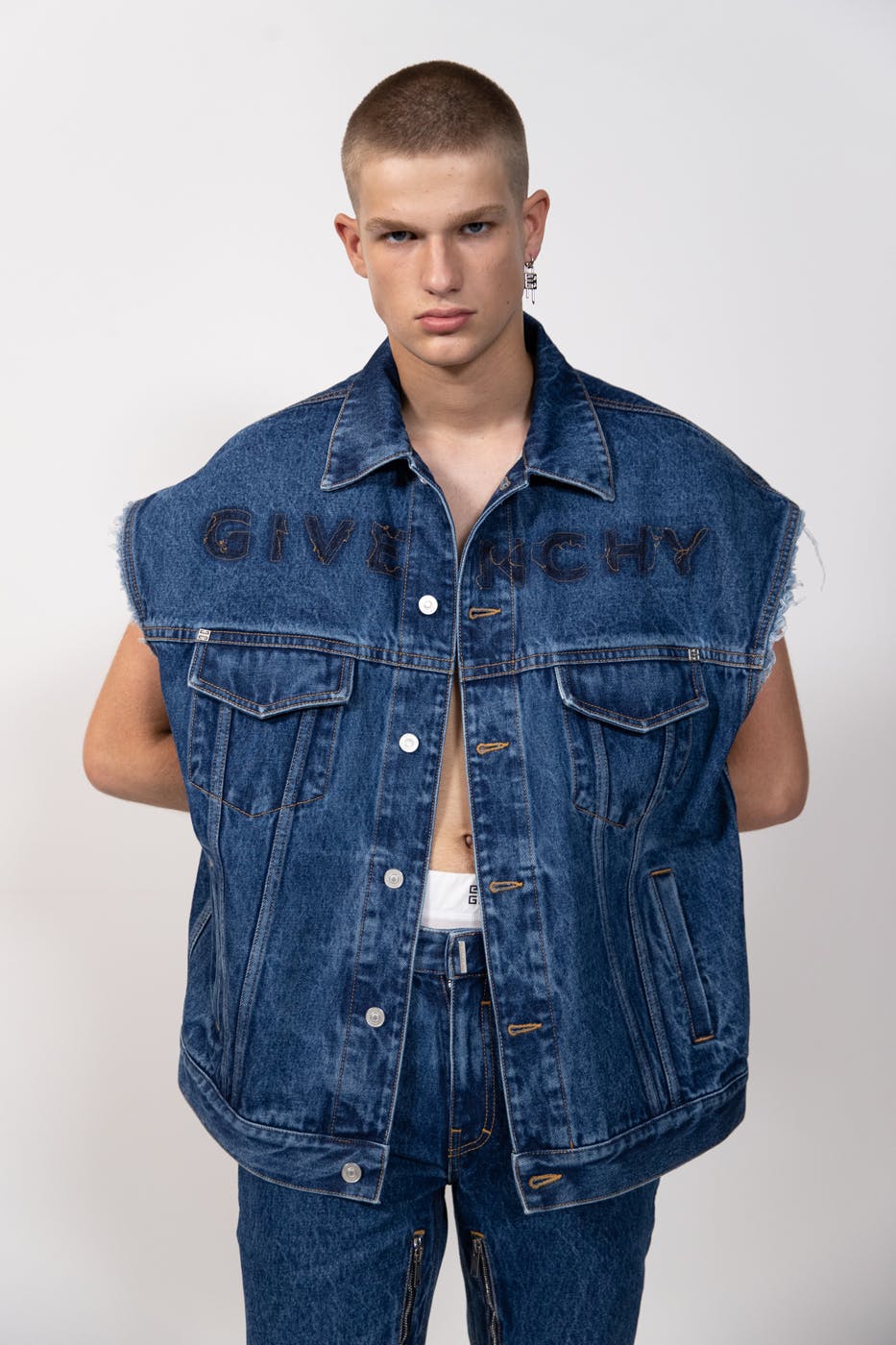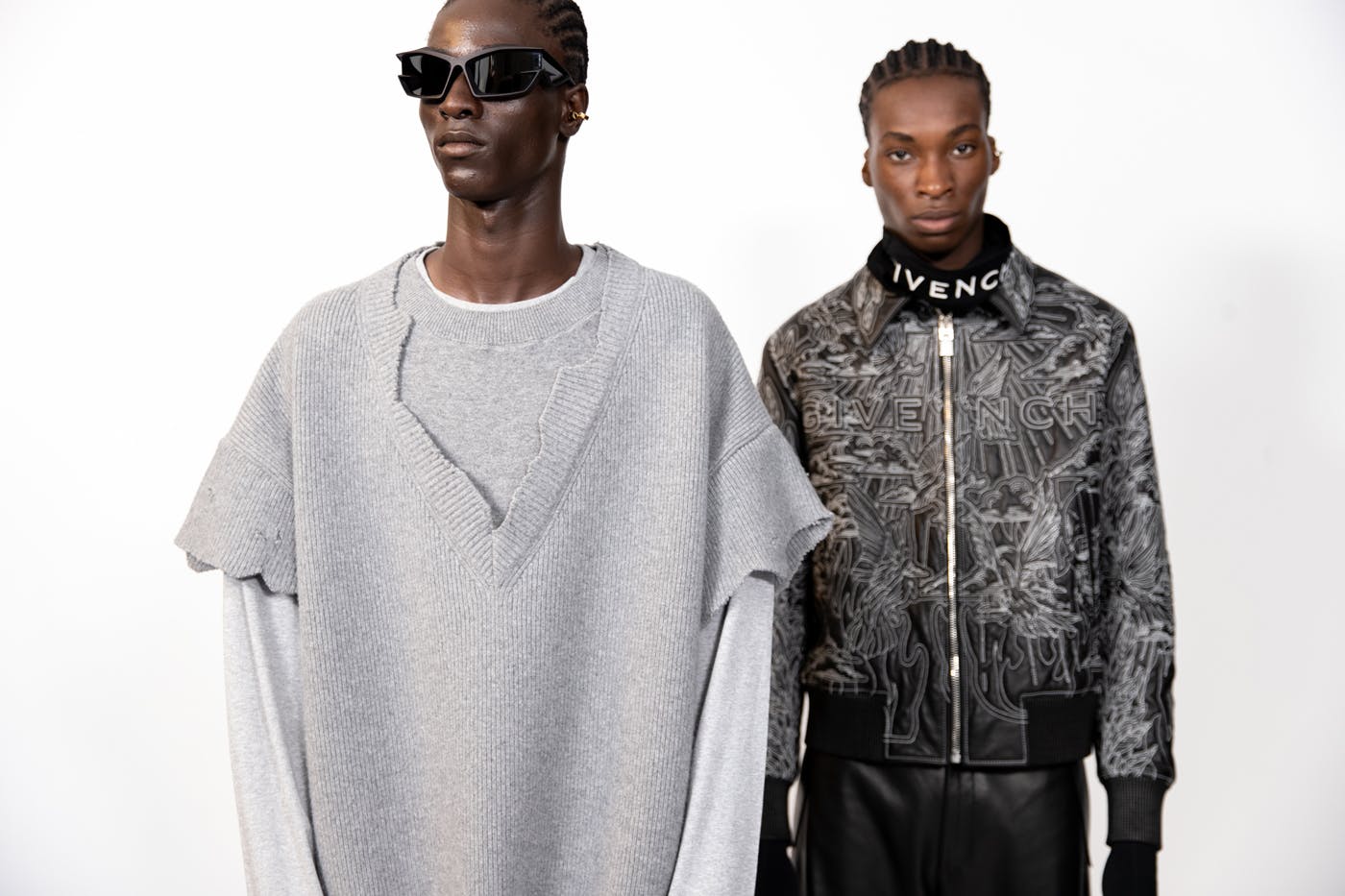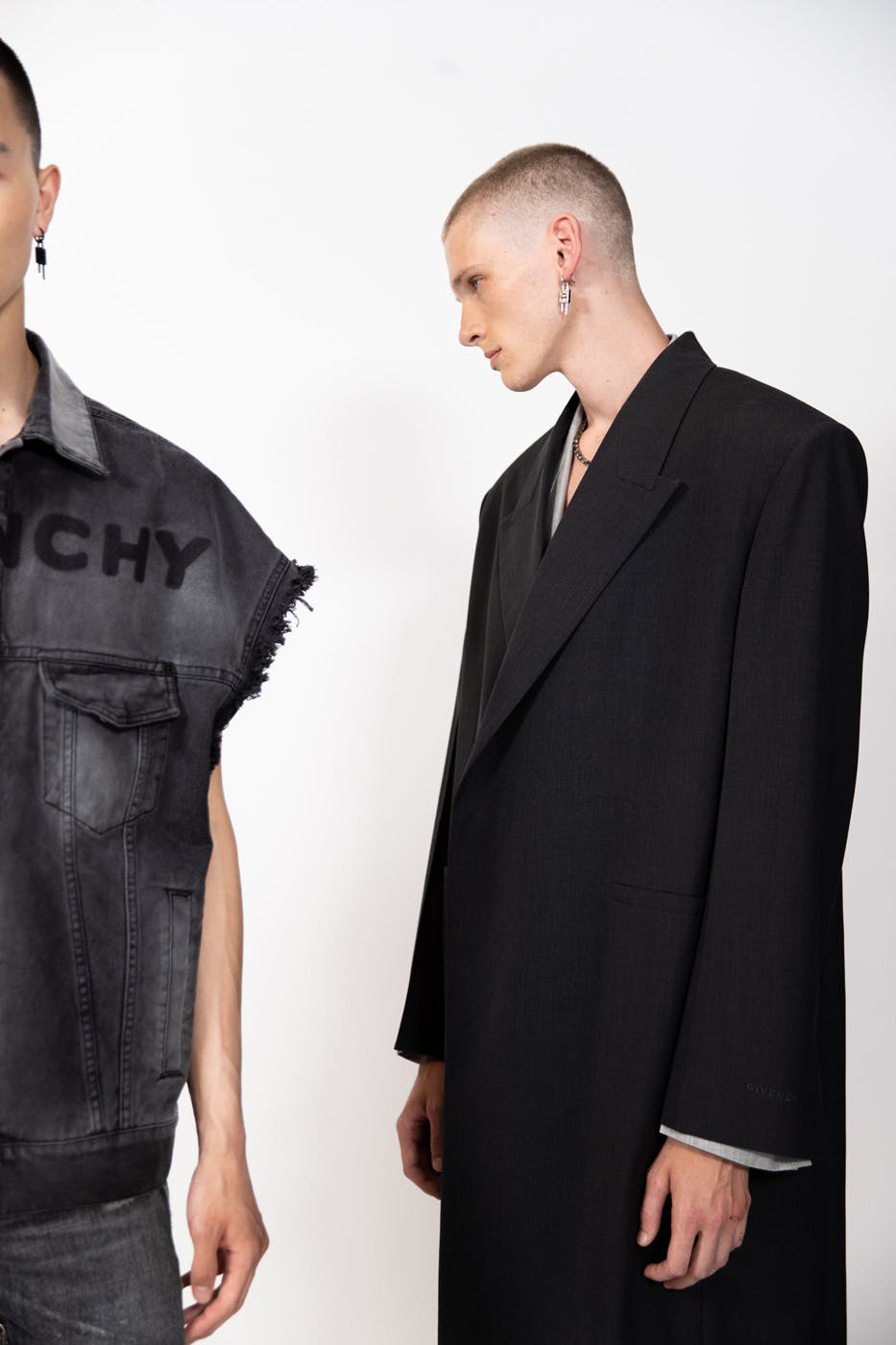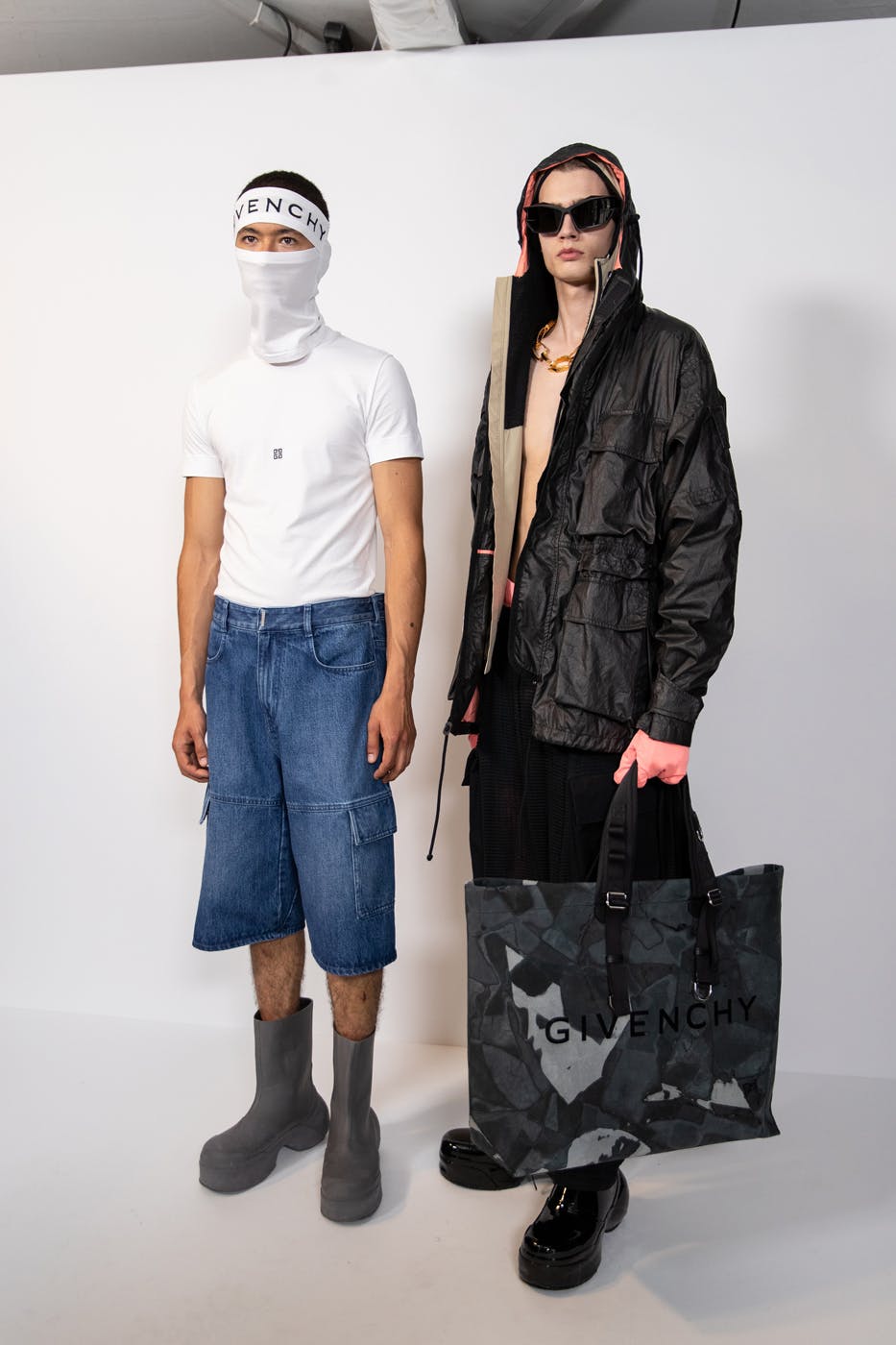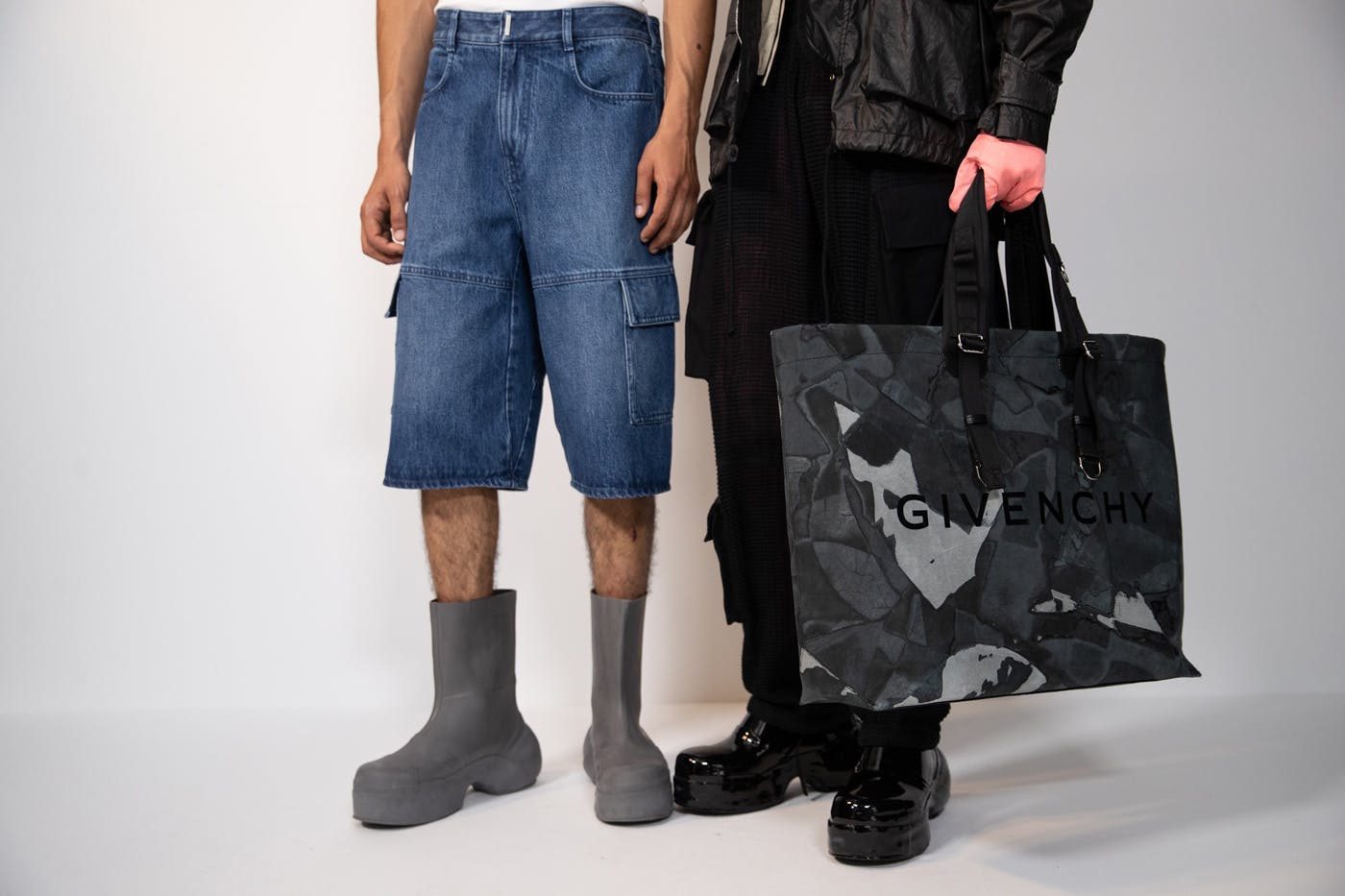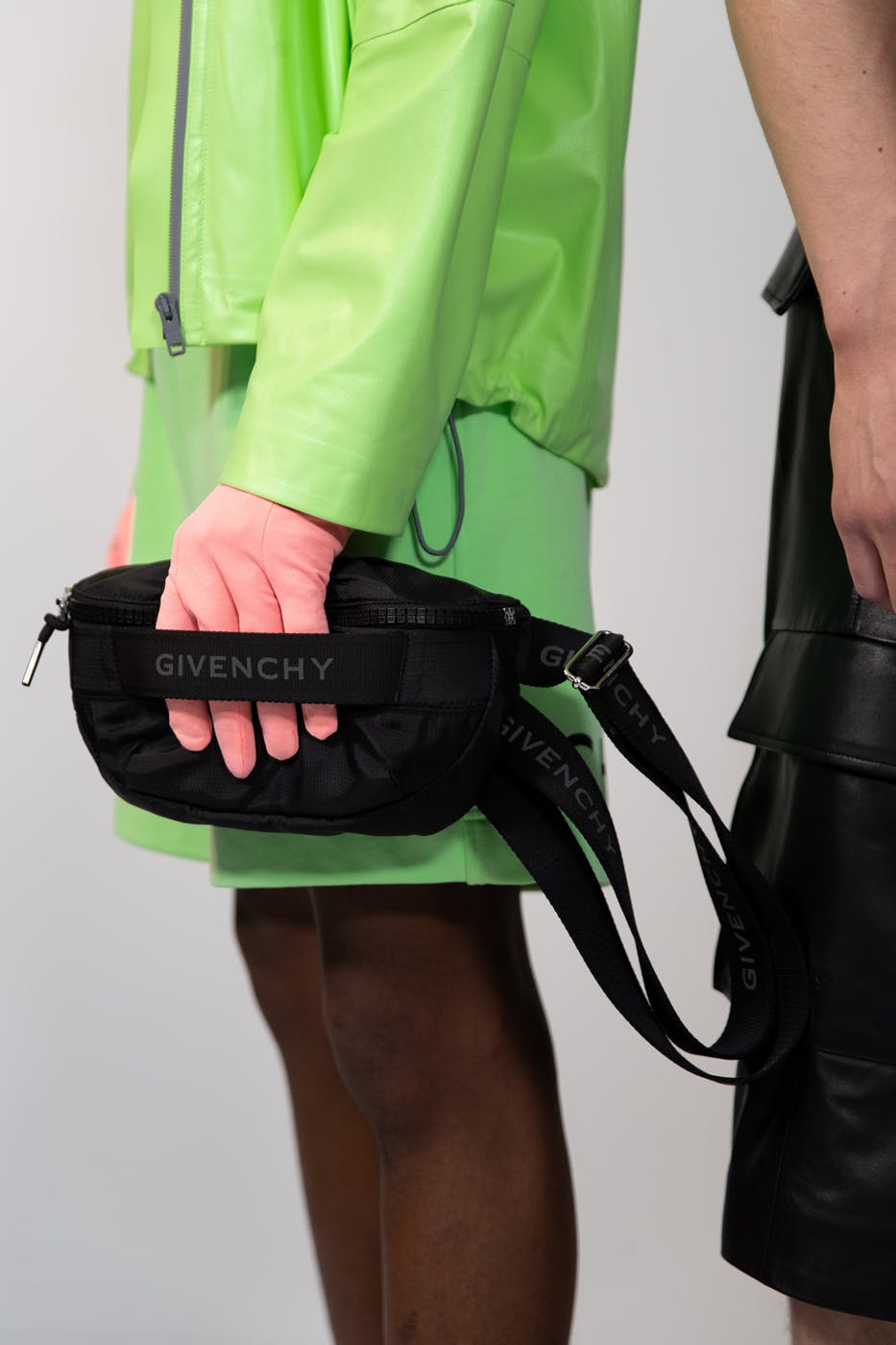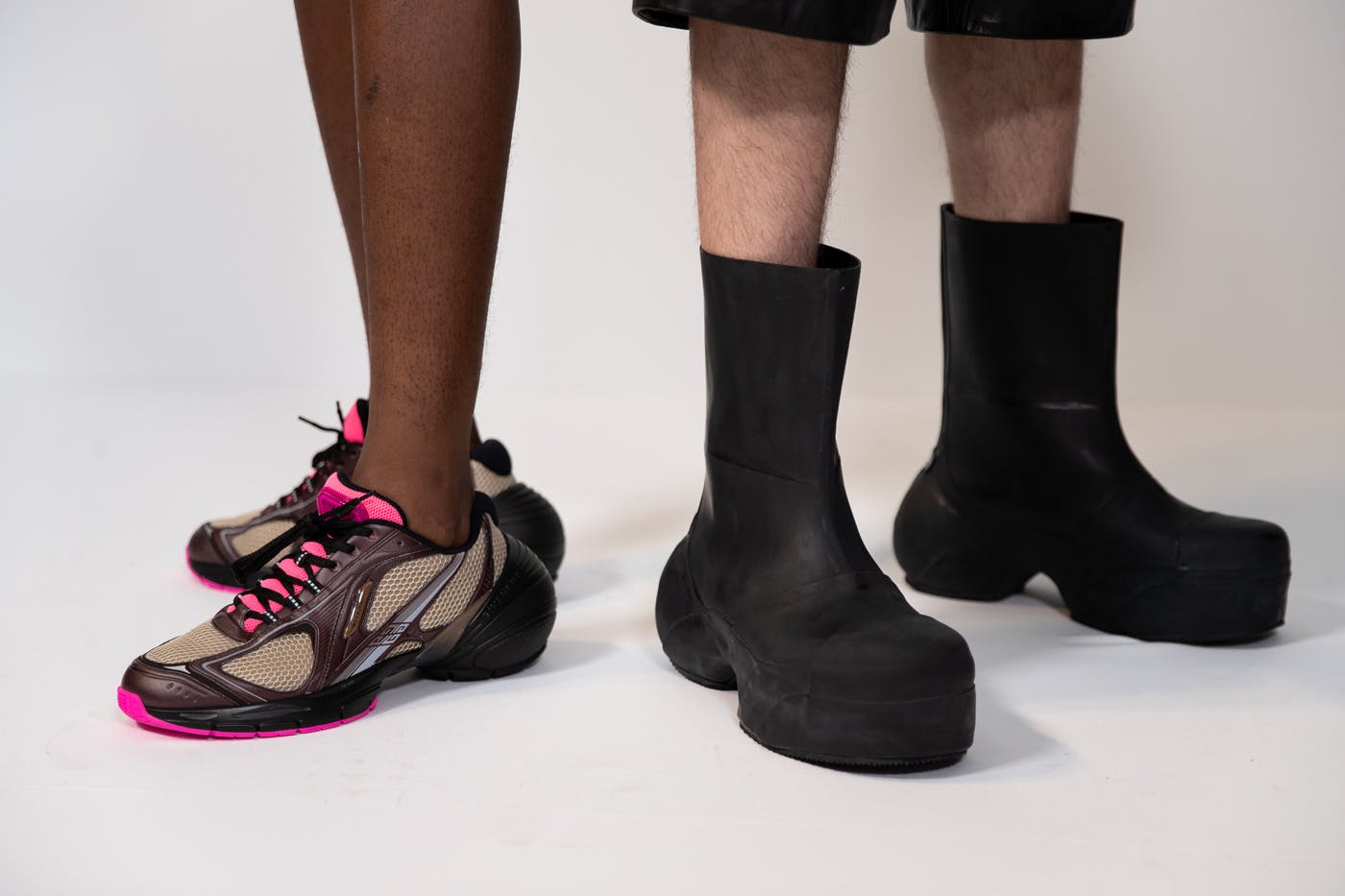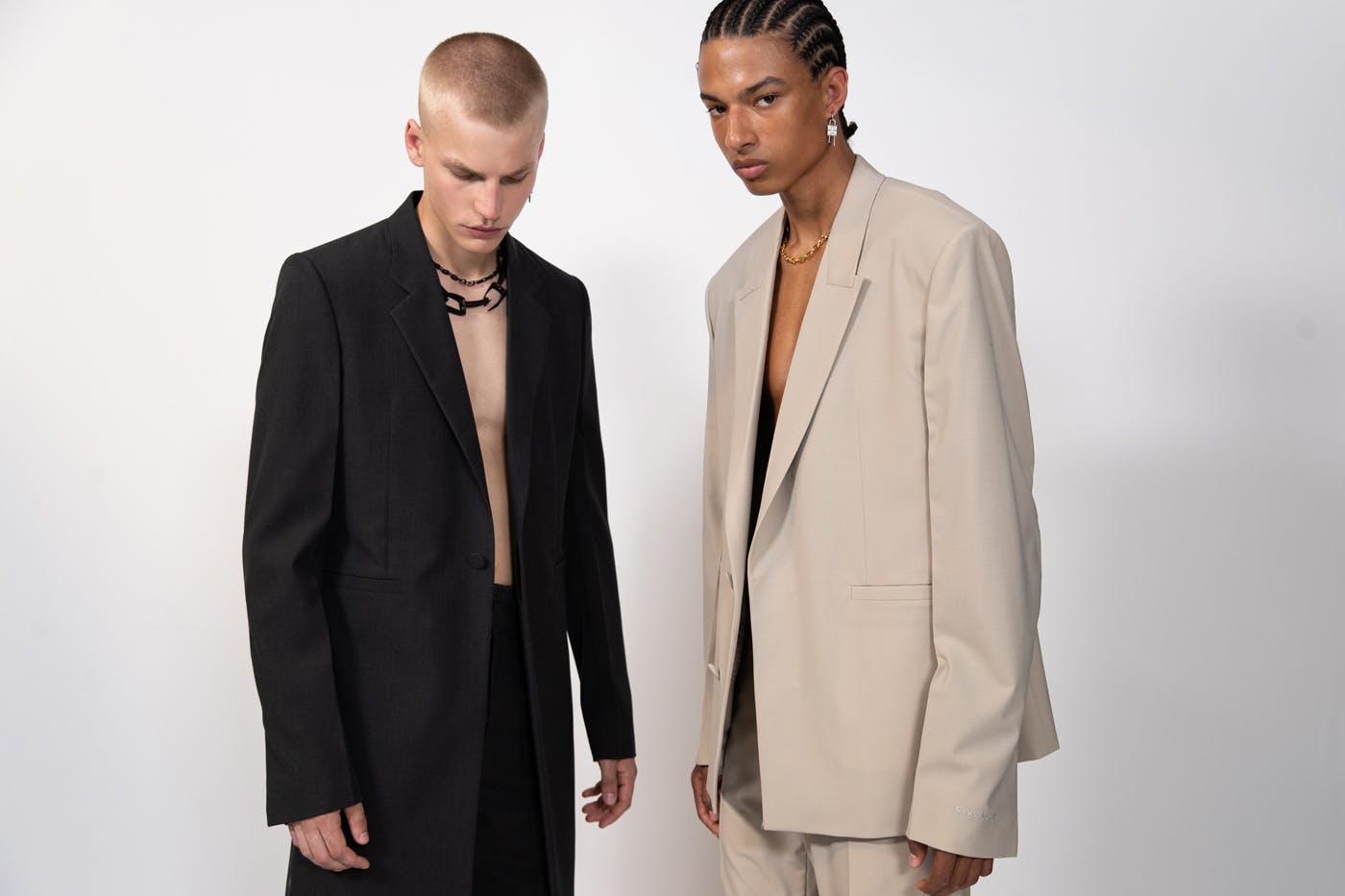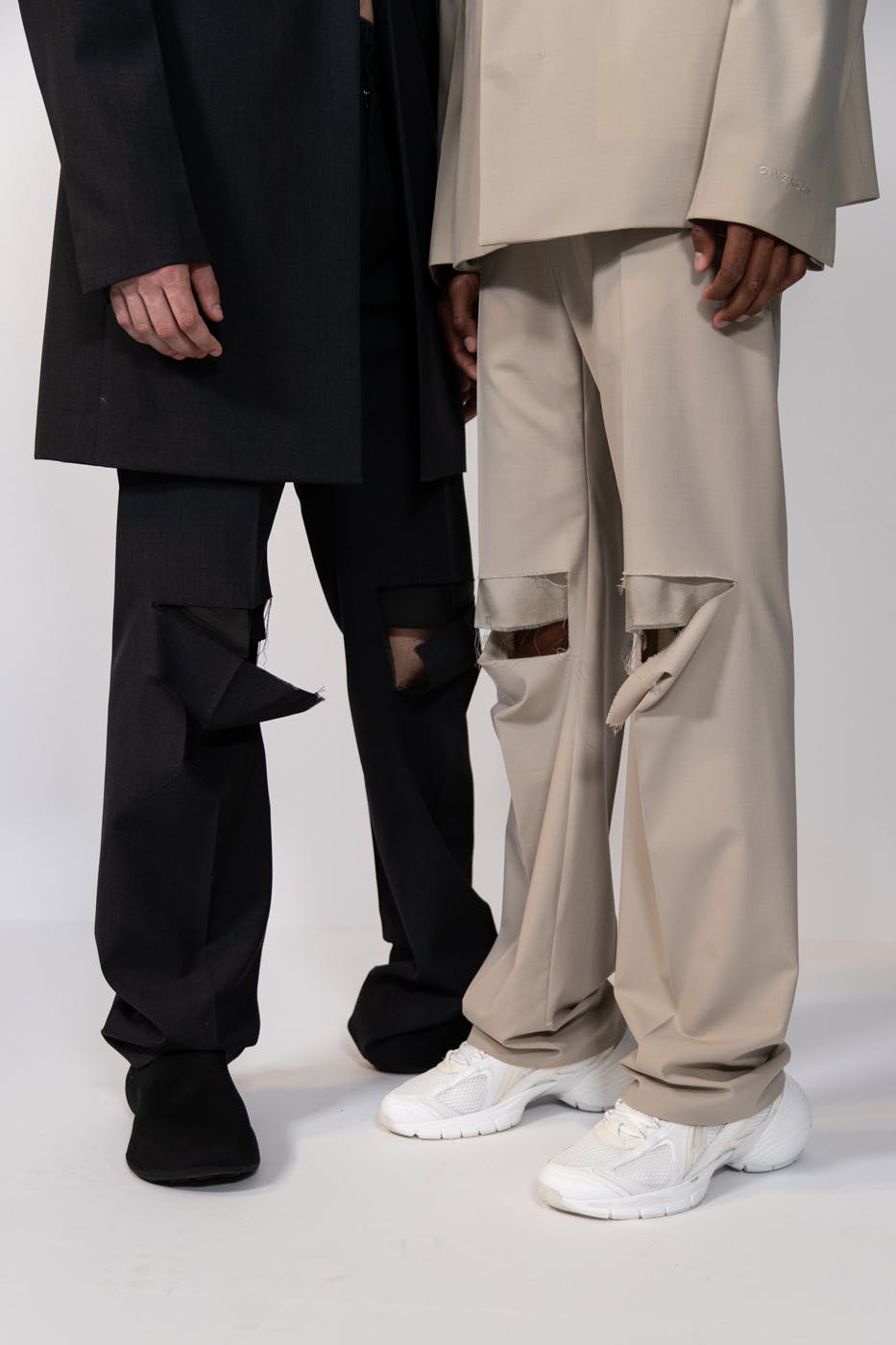 All those Sean John-style graphic jackets, logo'd-up baggy sweats, and sporty sneakers that utilize the TK-360 shoe's silhouette are throwbacks but also very of the moment, very much the stuff that Williams' stylistic inspirations are wearing at this very moment and will keep wearing once Givenchy SS23 launches next year.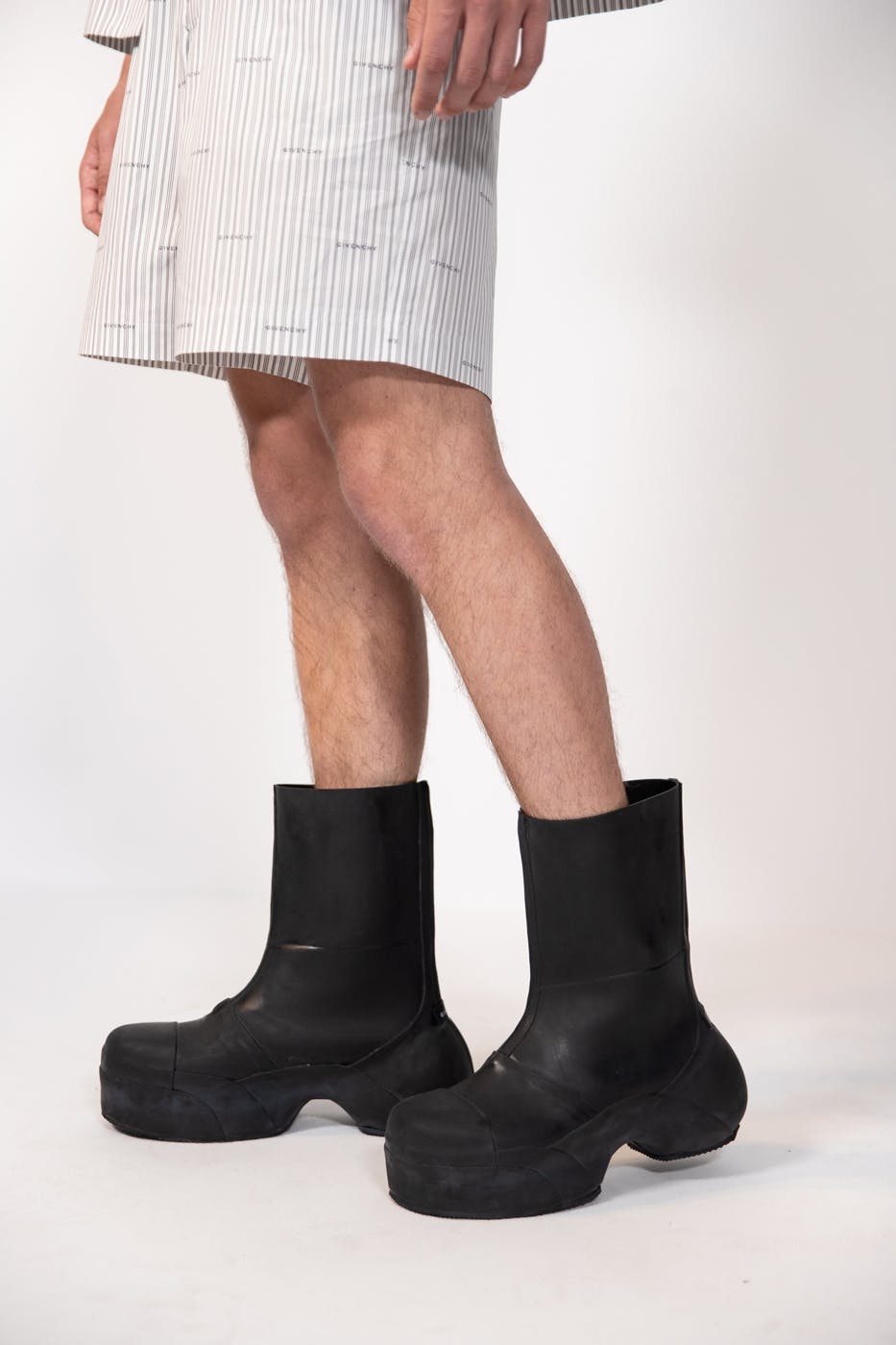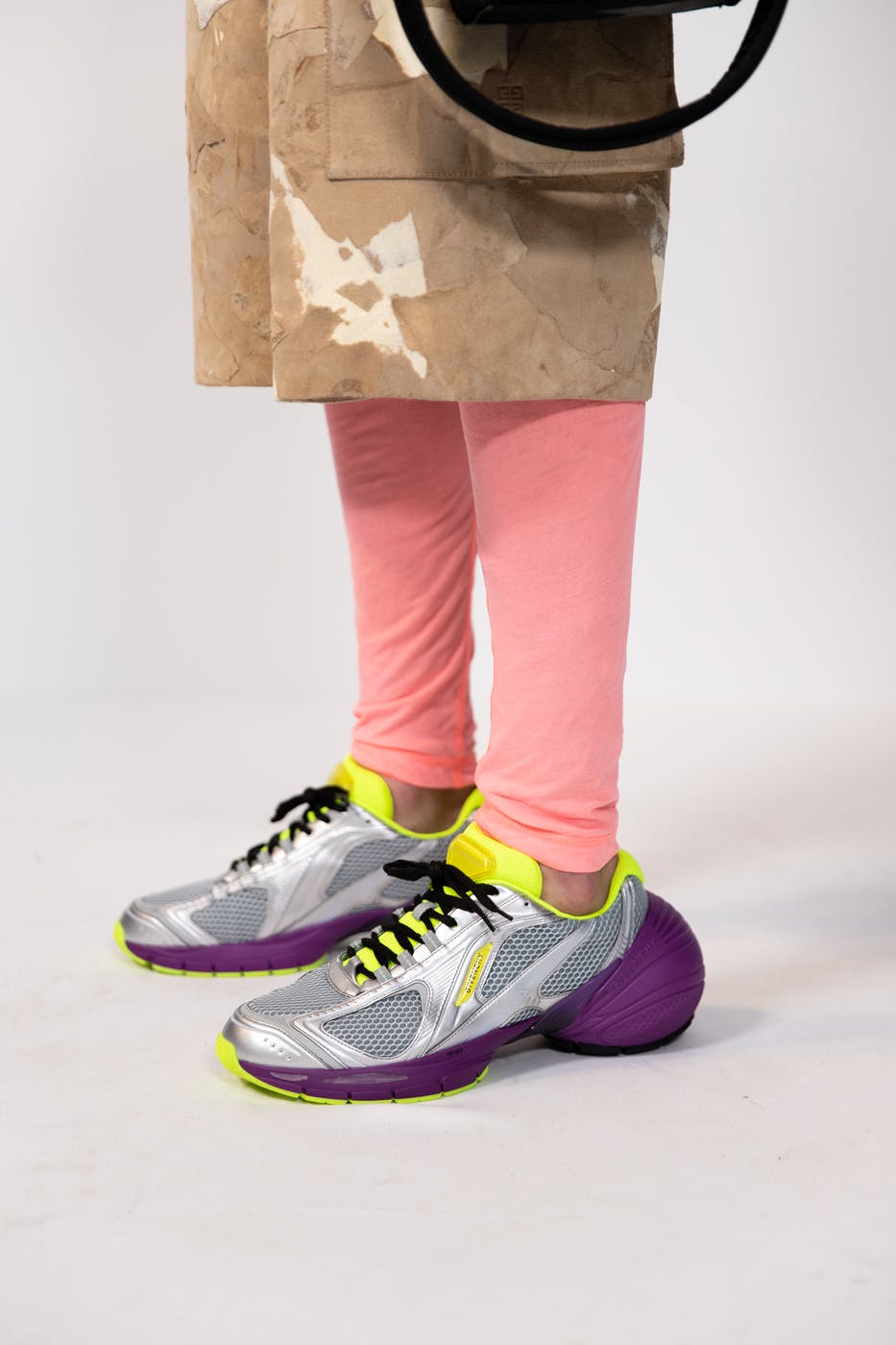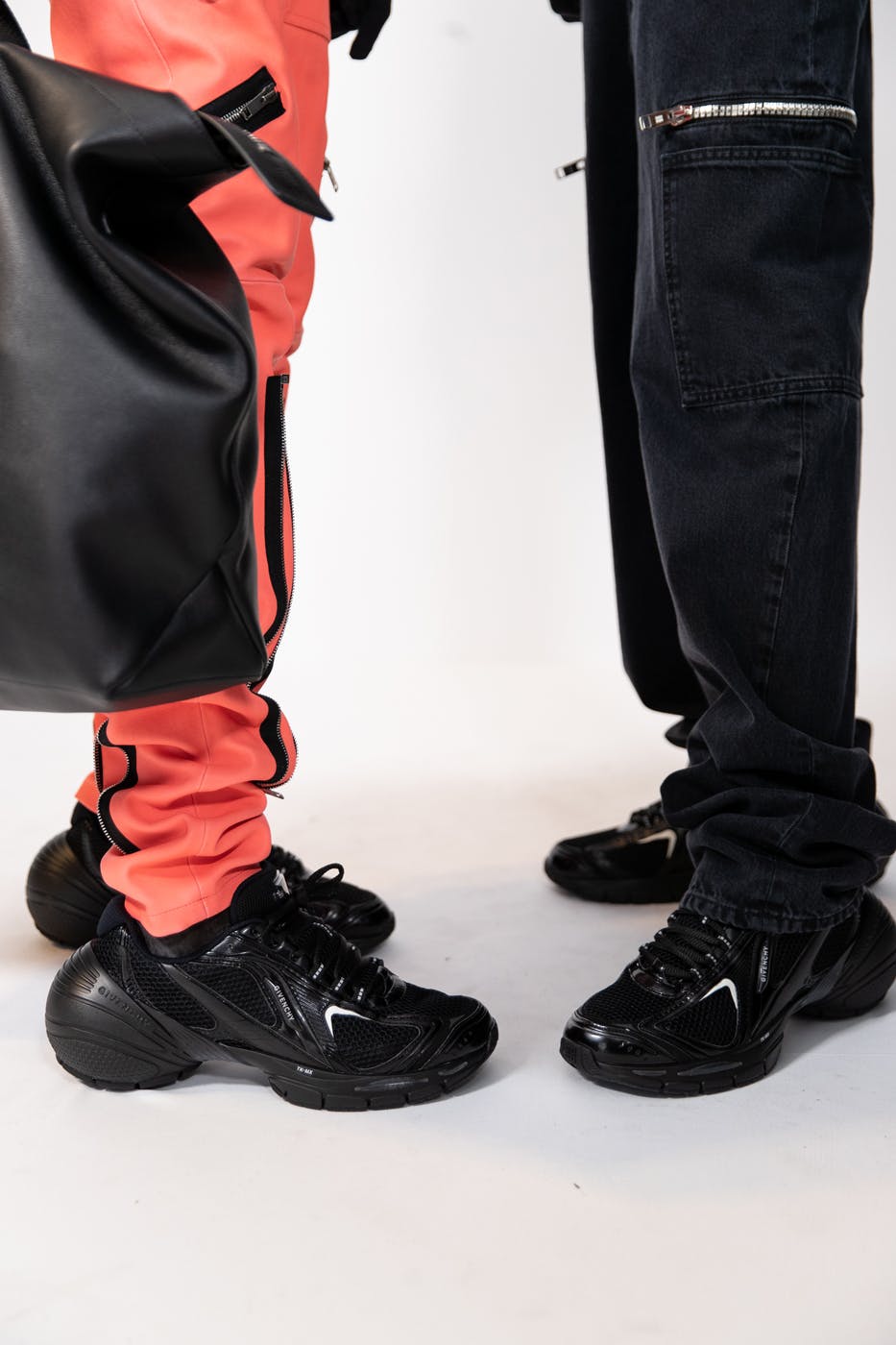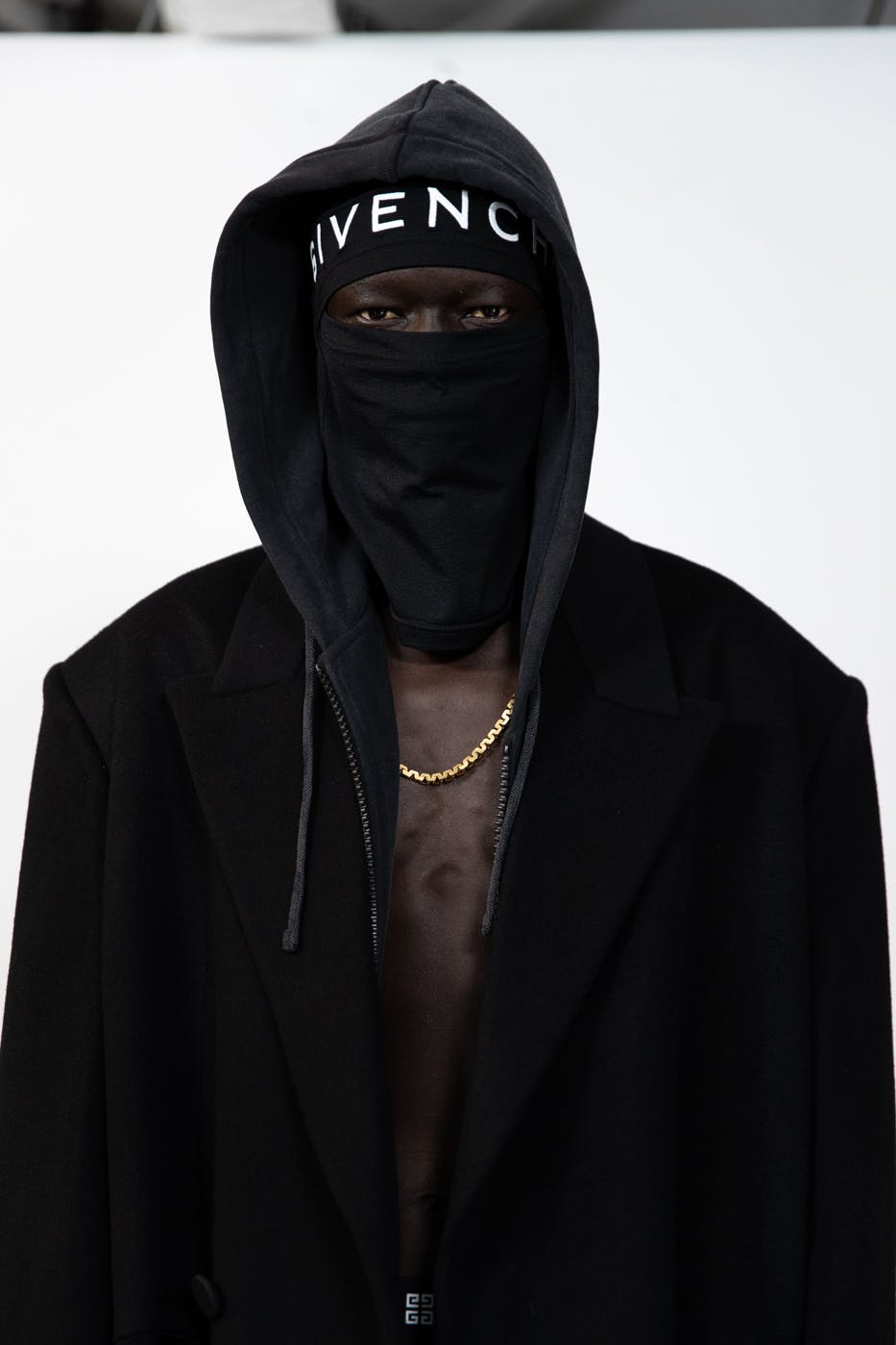 Because Williams isn't a designer who concerns himself with frozen moments.
Time forever flows forward and Williams keeps his companies on the bleeding edge of that wave. There's time to look back and savor, of course — the Givenchy lock motif remains the crux of Williams' vision — but the question isn't "What did we wear last year?", it's "What're we gonna wear tomorrow?"