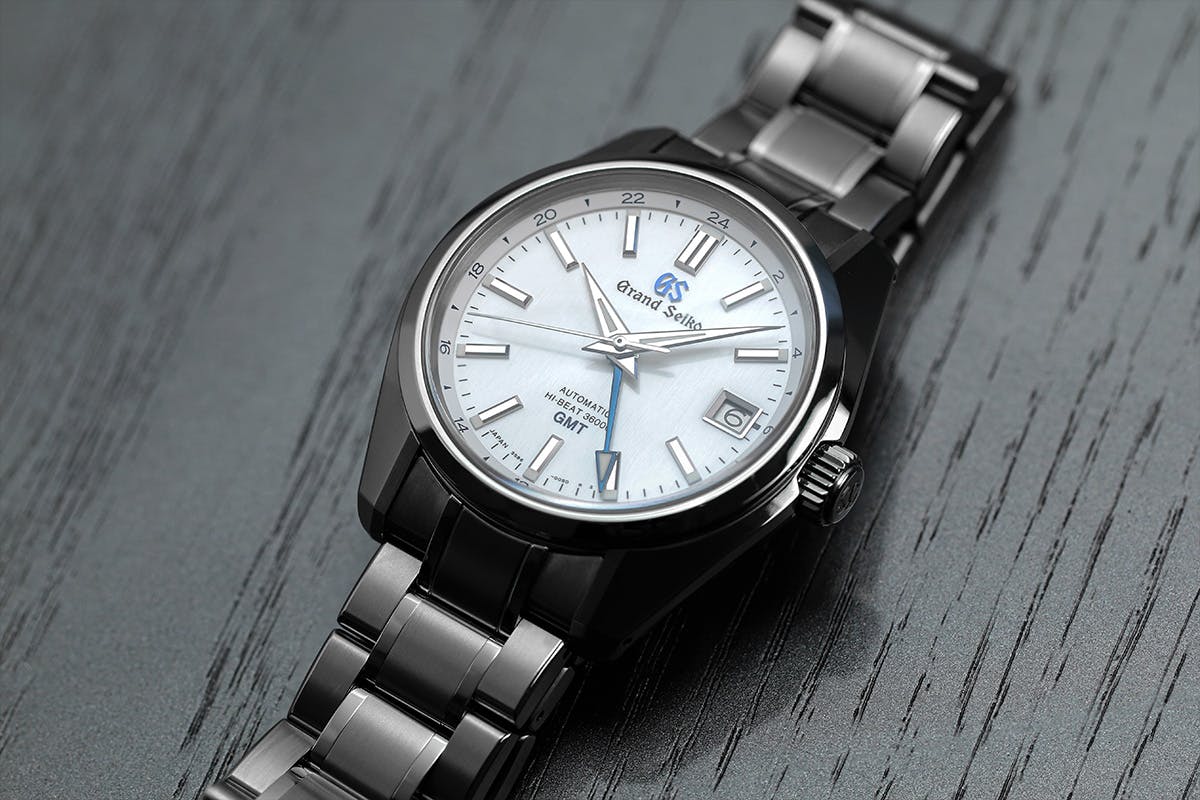 A testament to timeless design, the Grand Seiko 44GS celebrates its 55th birthday with a limited-edition, commemorative release.
In the late 60s, 1967 to be precise, Grand Seiko released the original 44GS wristwatch. The style was built to embody a new style code that would come to be known as the "Grand Seiko Style." In essence, this is the stylistic embodiment of nine core design principles that gave the brand its distinct aesthetic – an aesthetic that has proven its timelessness, inspiring a plethora of the brand's contemporary builds.
Fifty-five years later, the minimalistic build is being renewed, maintaining its original aesthetic while being retooled with modern materials.
What makes this relaunched watch so special is the updated features and materials that have been utilized to make it even lighter, smoother, and even more reliable than the original. Now, the 44GS is a Hi-Beat 36000 GMT watch with a high-intensity titanium case.
What does all of this mean? The case and bracelet of the watch are 30% lighter than stainless steel while remaining highly resistant to scratches and corrosion. Every corner of the watch's metallic surface has been polished to the highest standards, delivering the defined look at the heart of "Grand Seiko Style."
Under the hood – so to speak – the renewed 44GS offers 55 hours of power reserve, accuracy to +5 to -3 seconds a day, a GMT hand that allows for the easy reading of a second time zone, and an independently adjustable hour hand. Basically, if this is your clock of choice, you'll be on time. Hopefully.
The 55th-anniversary edition of the Grand Seiko 44GS will be available in a limited-edition run of 1200 pieces via Grand Seiko boutiques and selected worldwide retailers from January 2022.