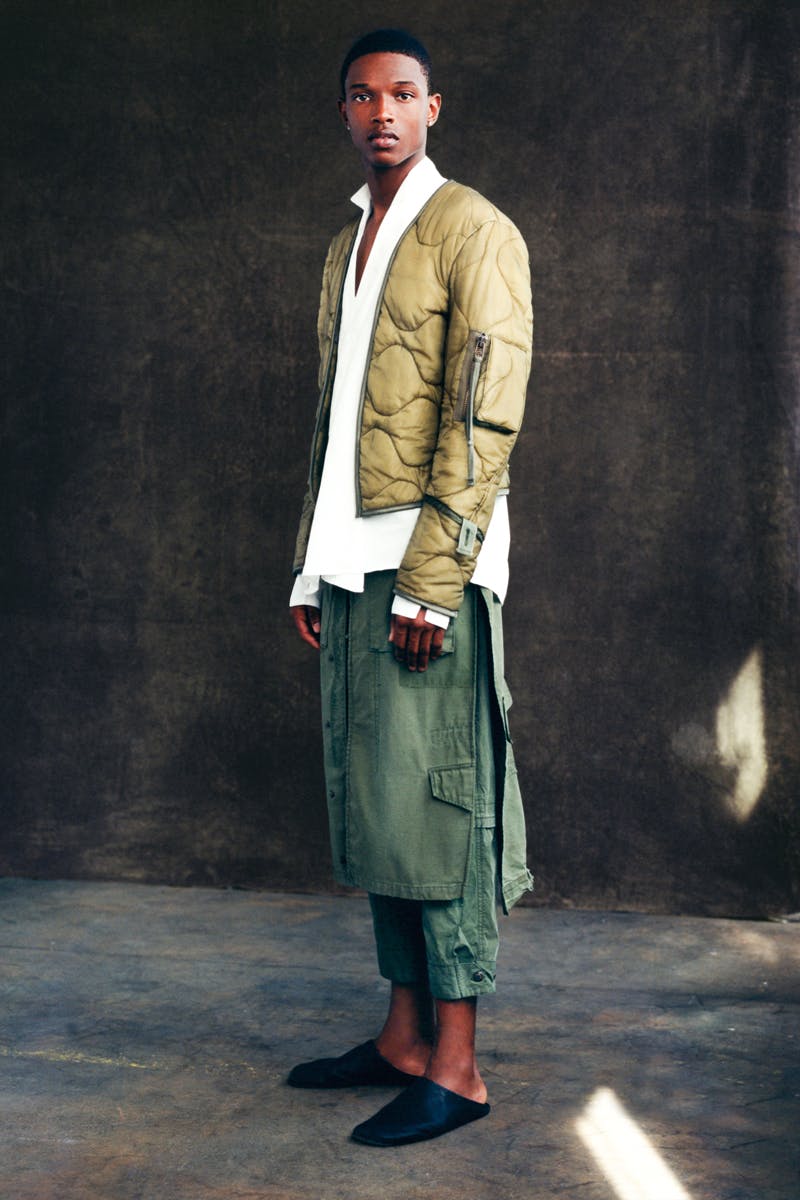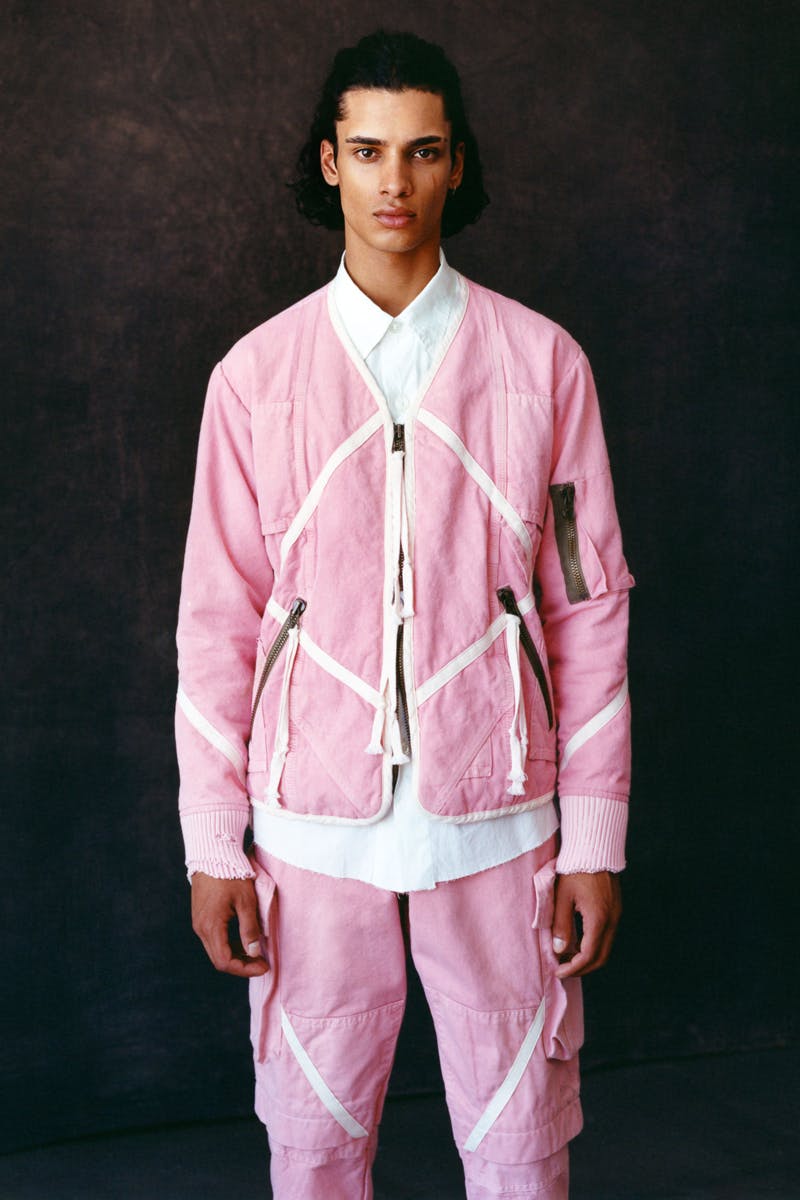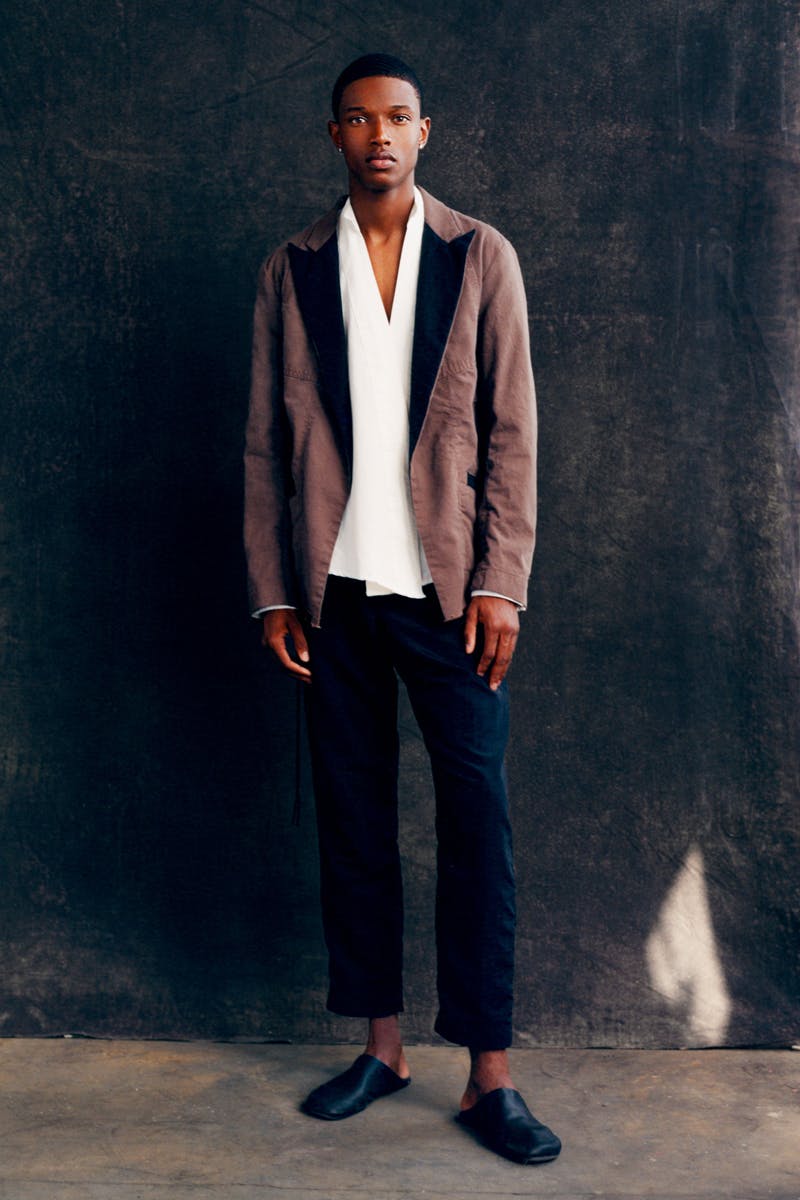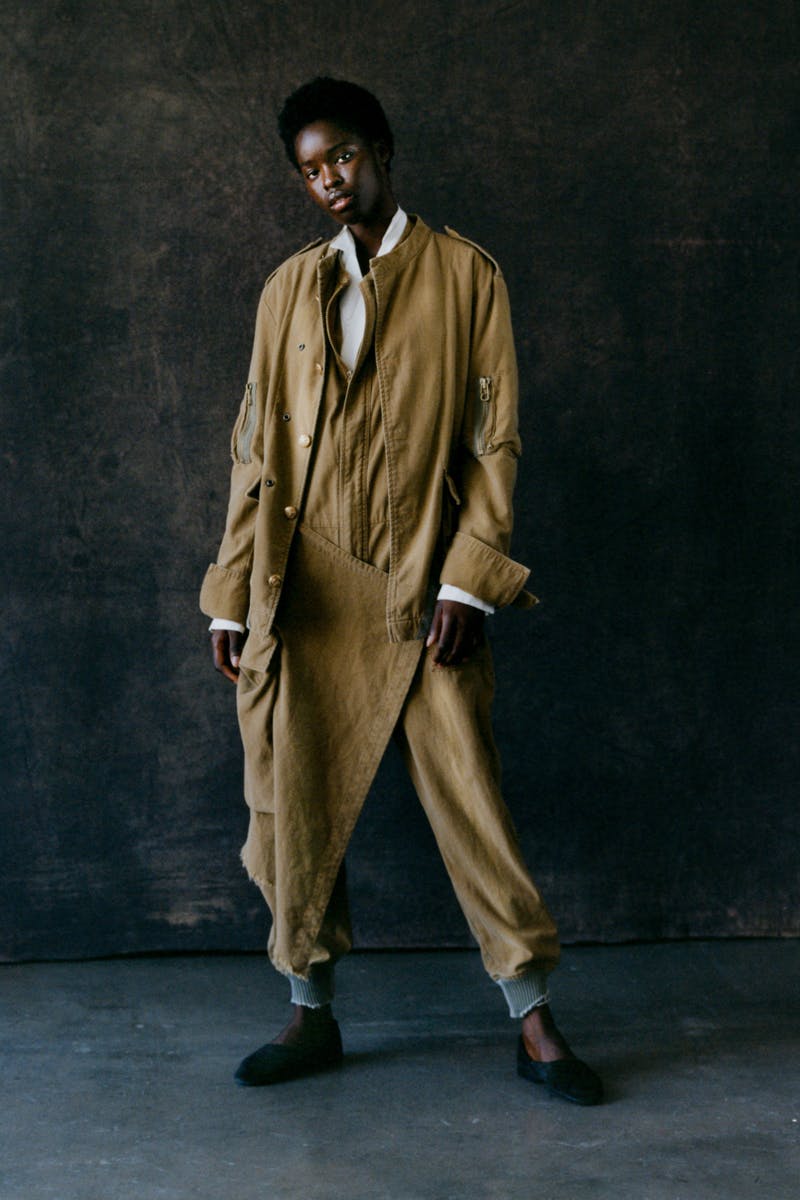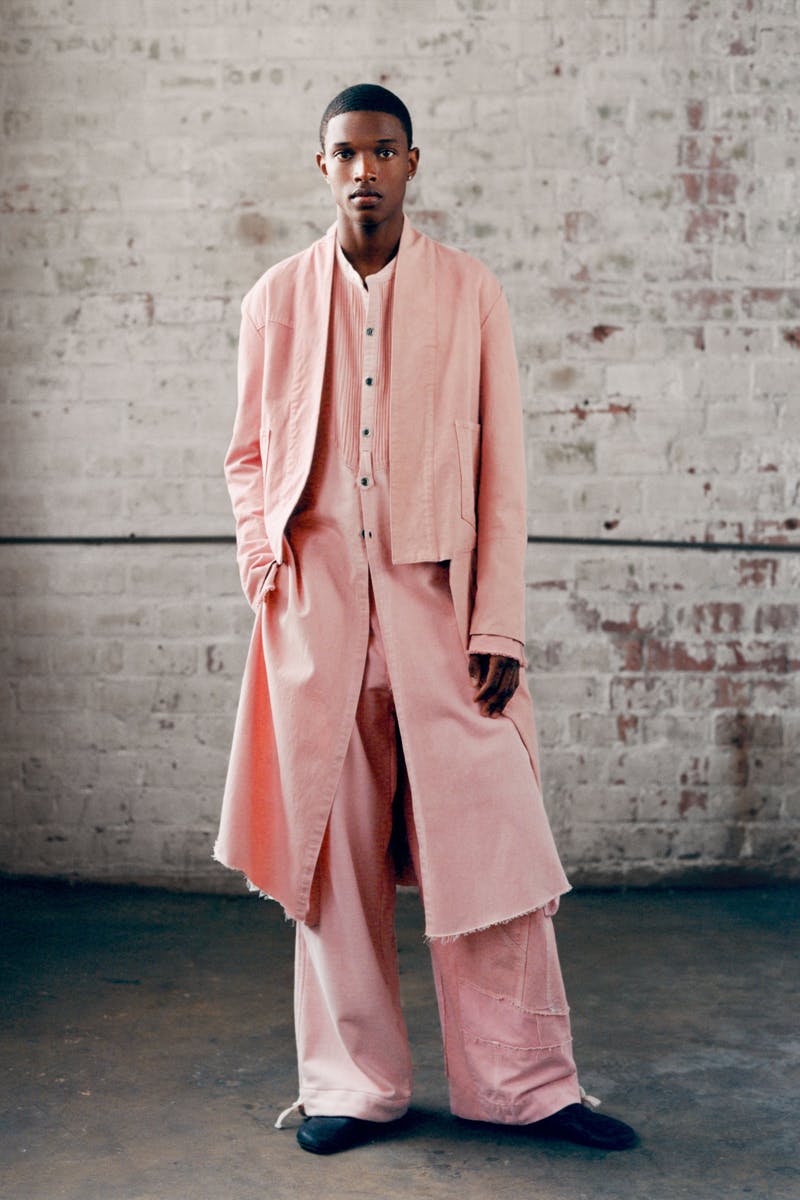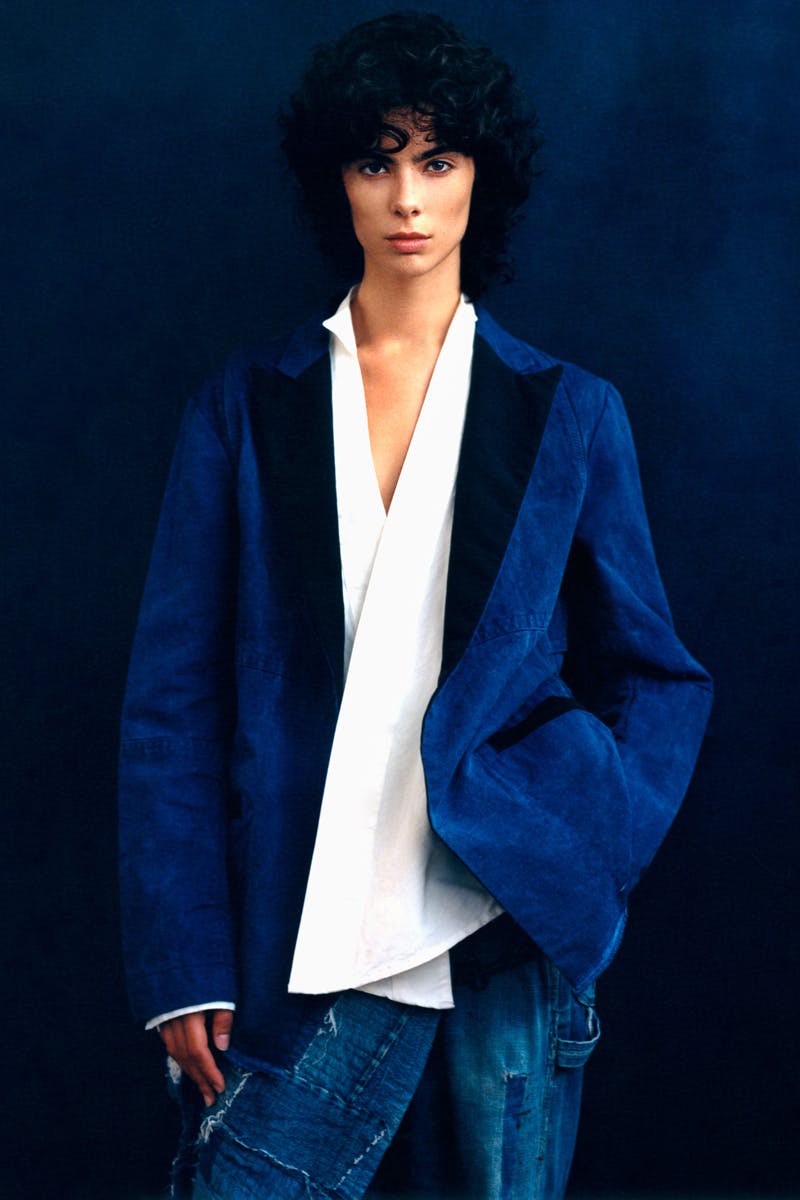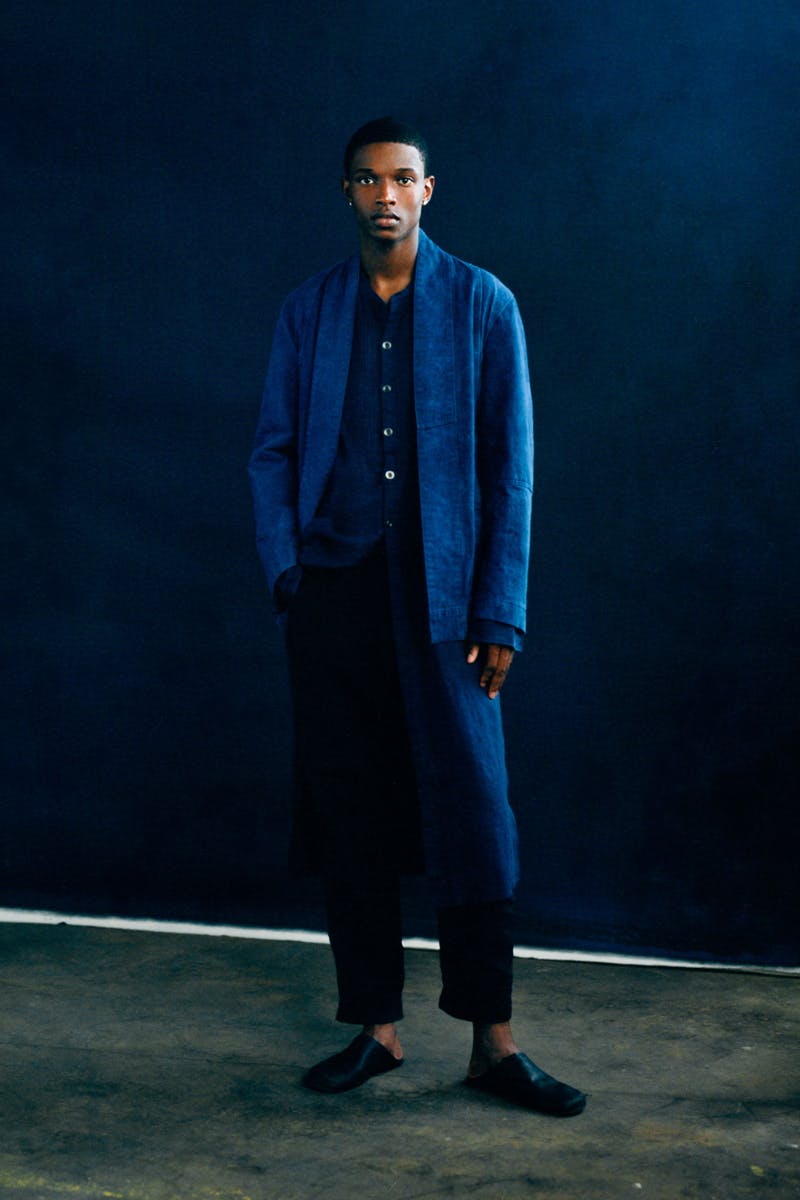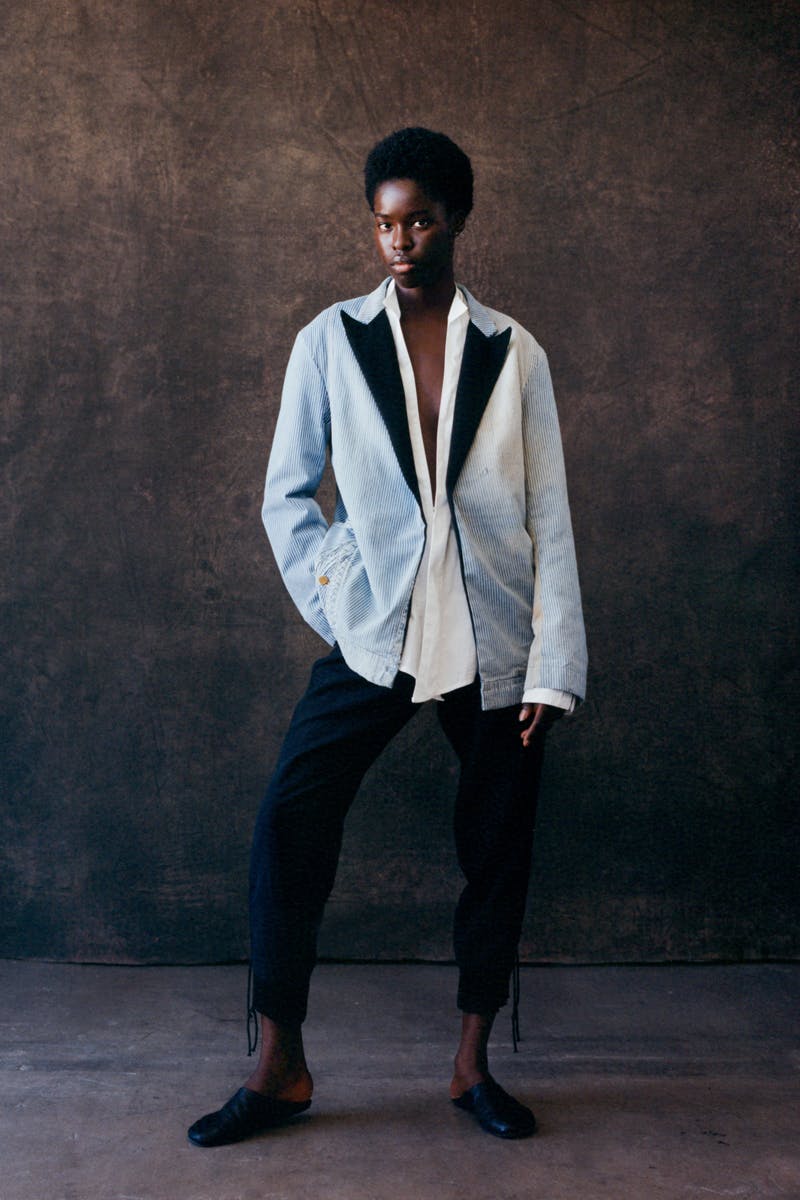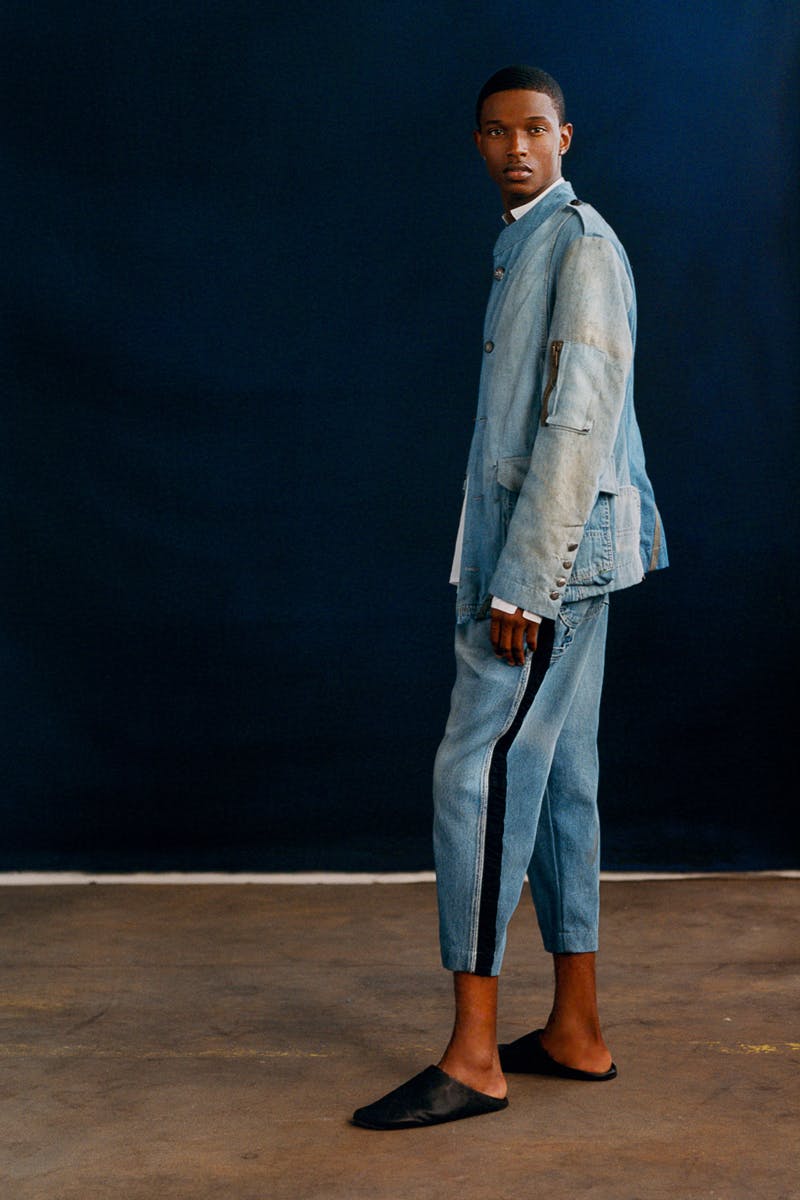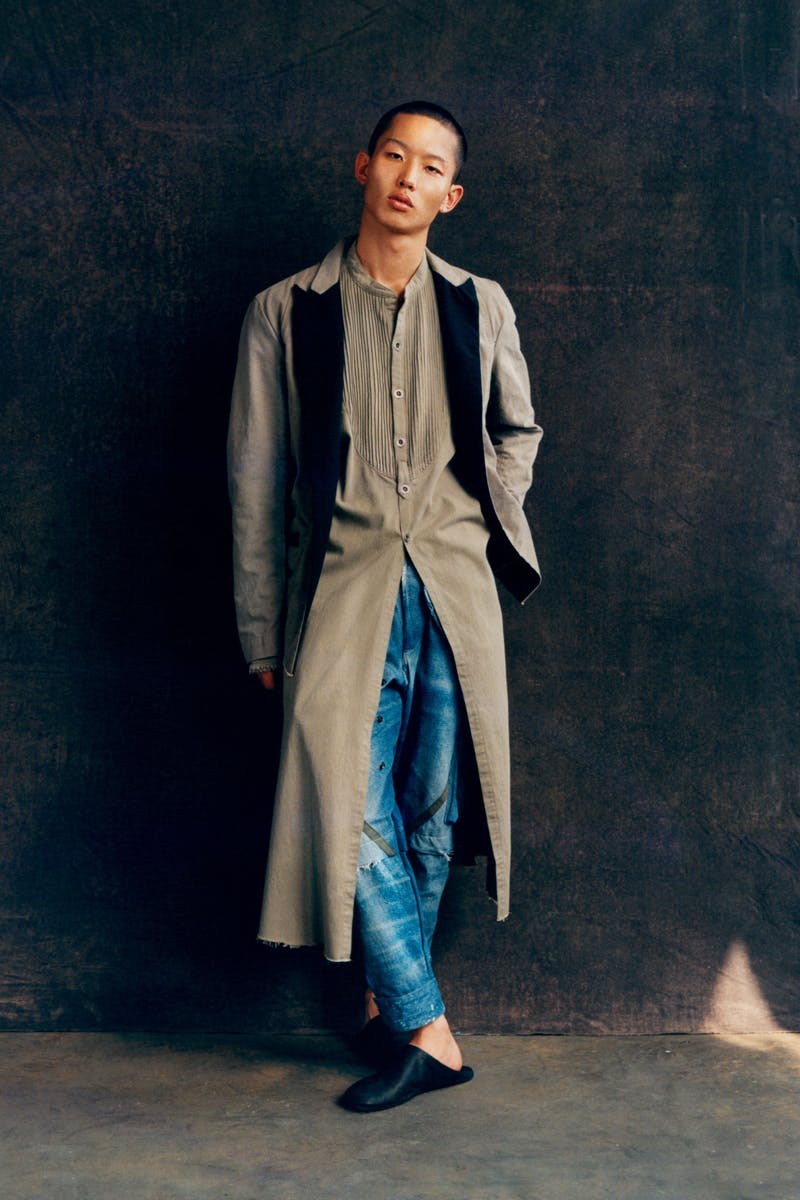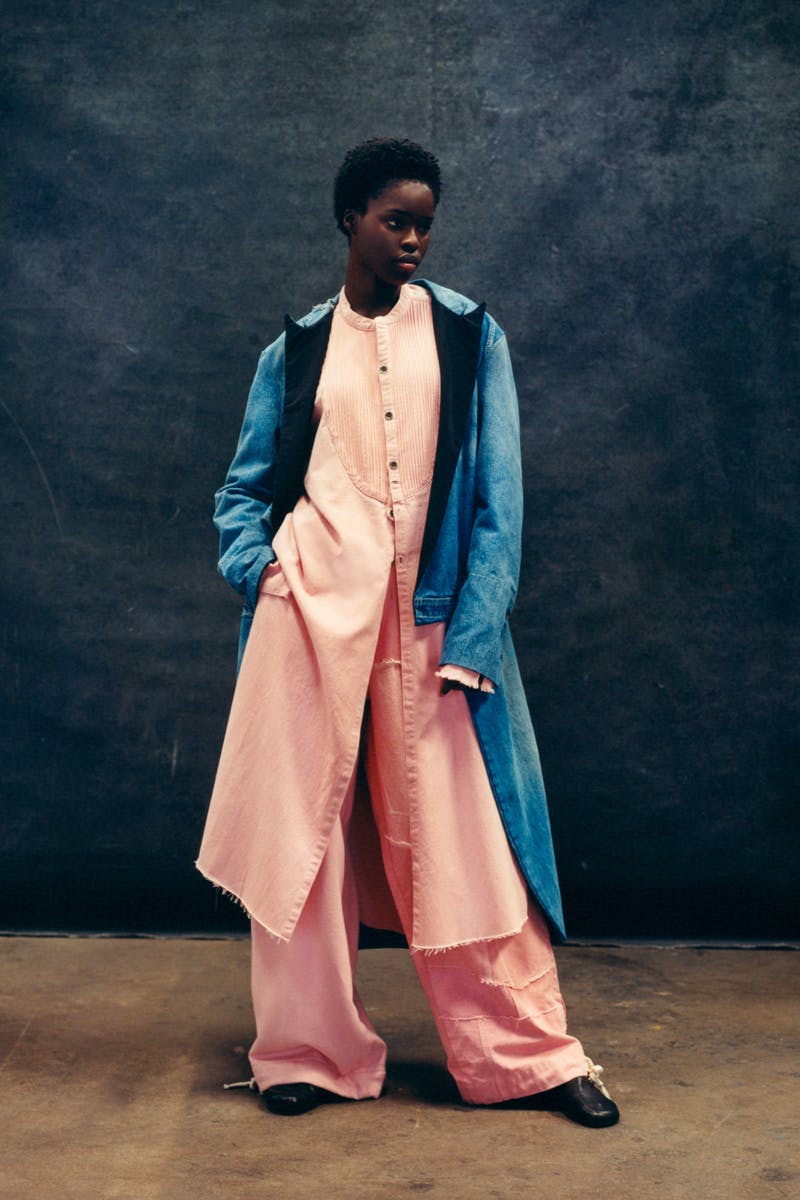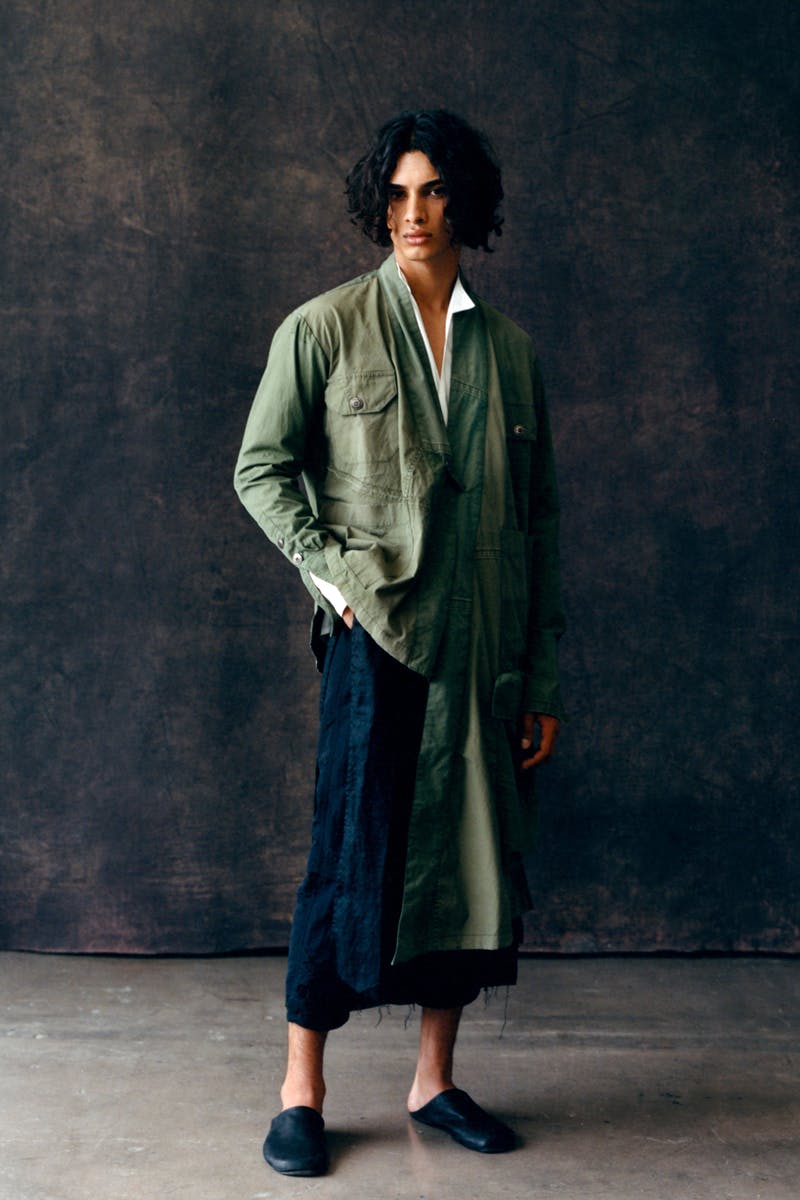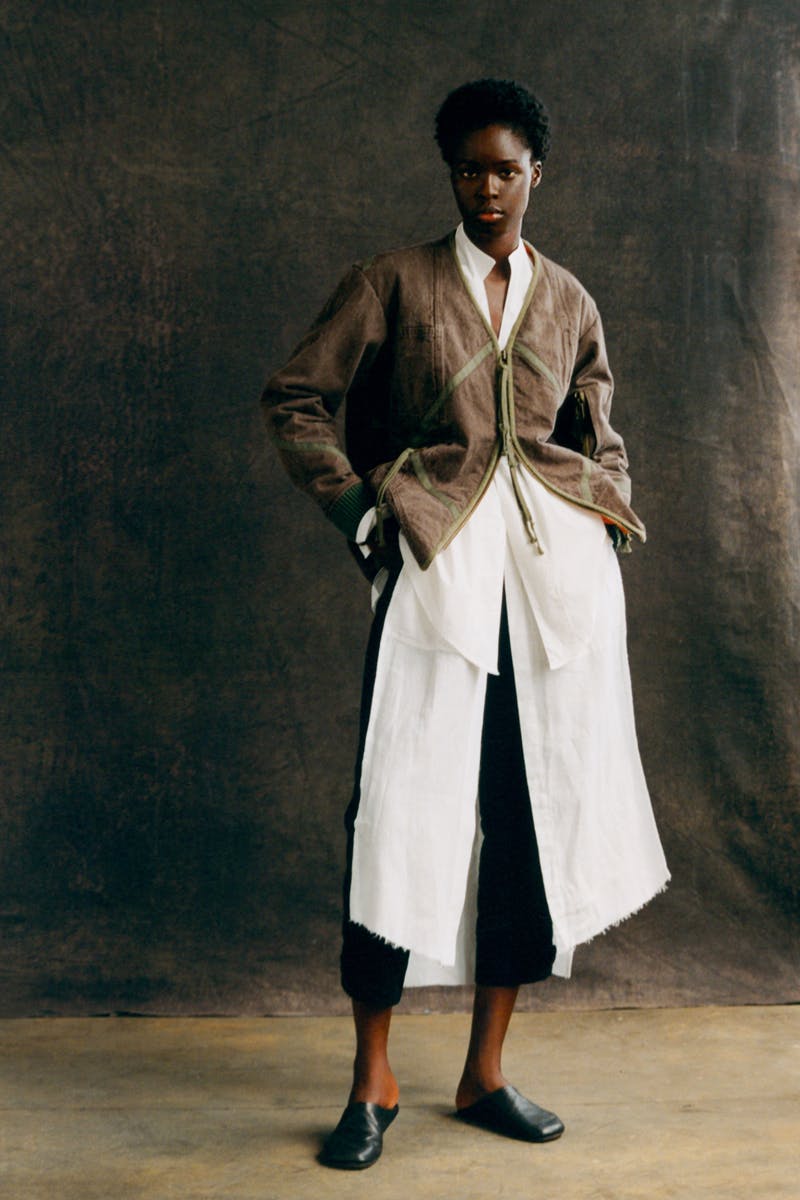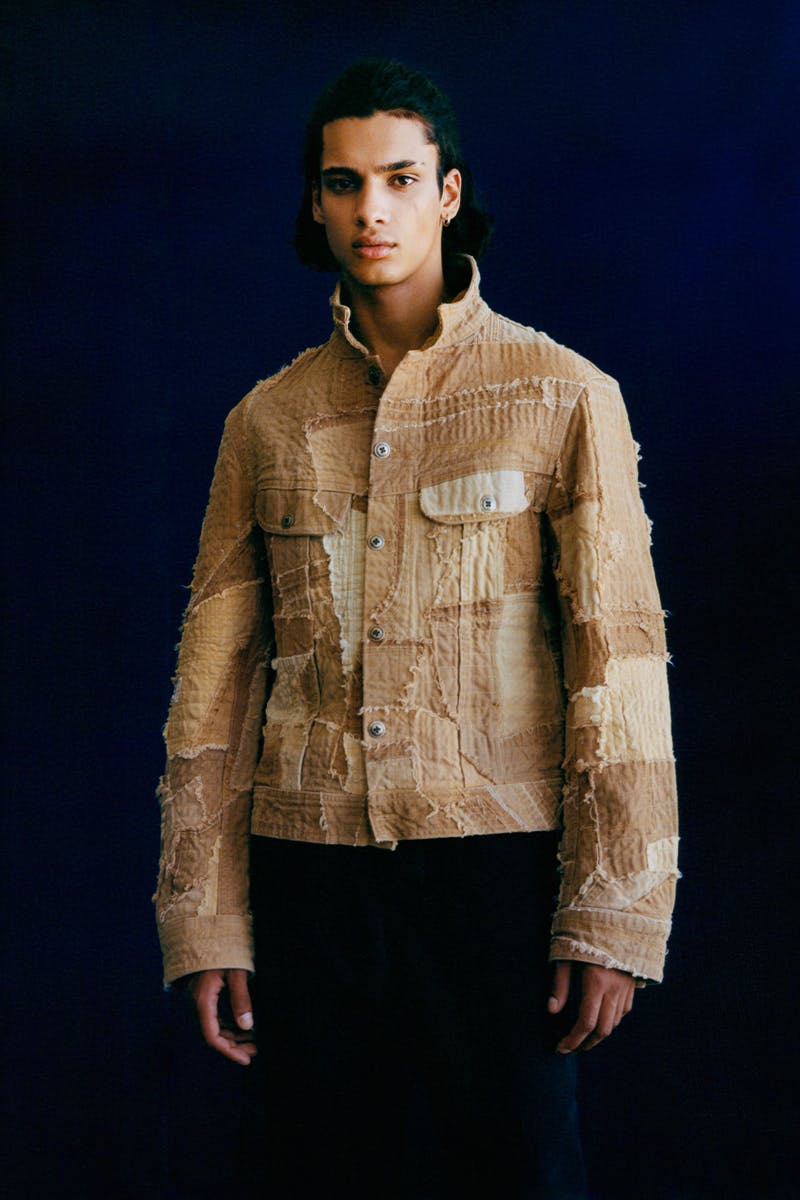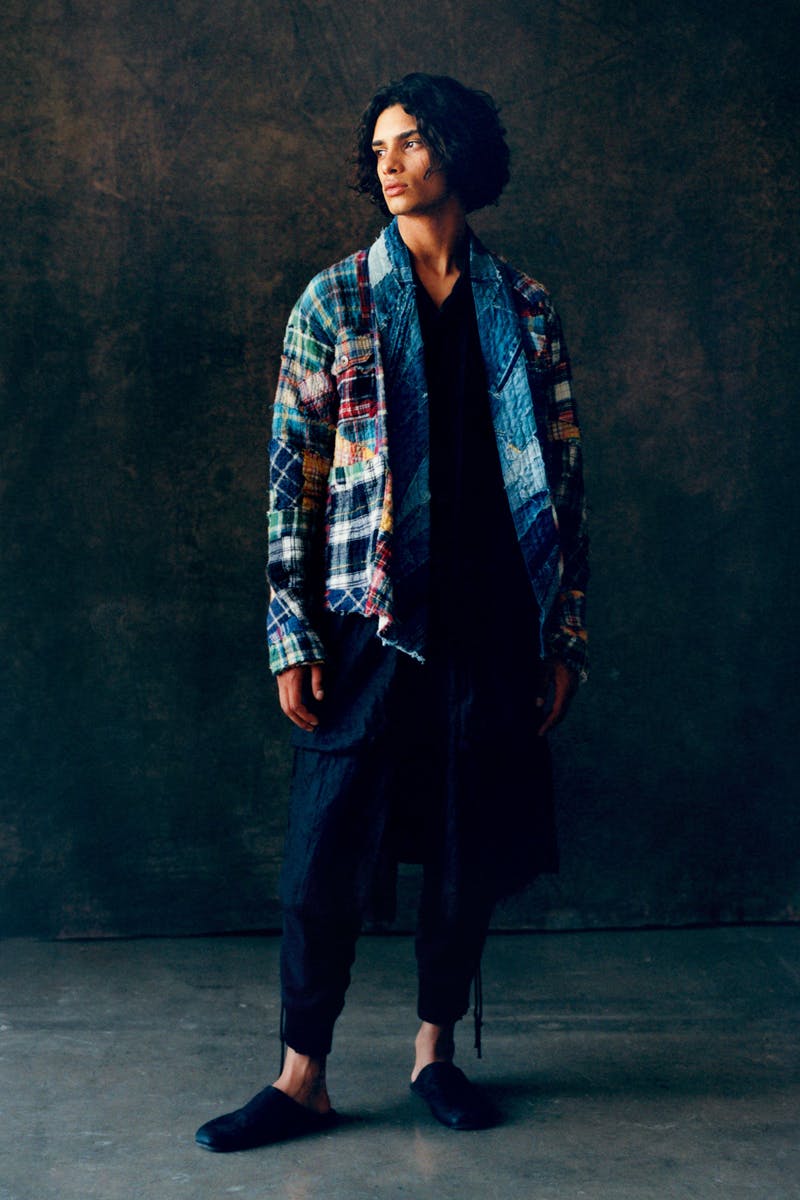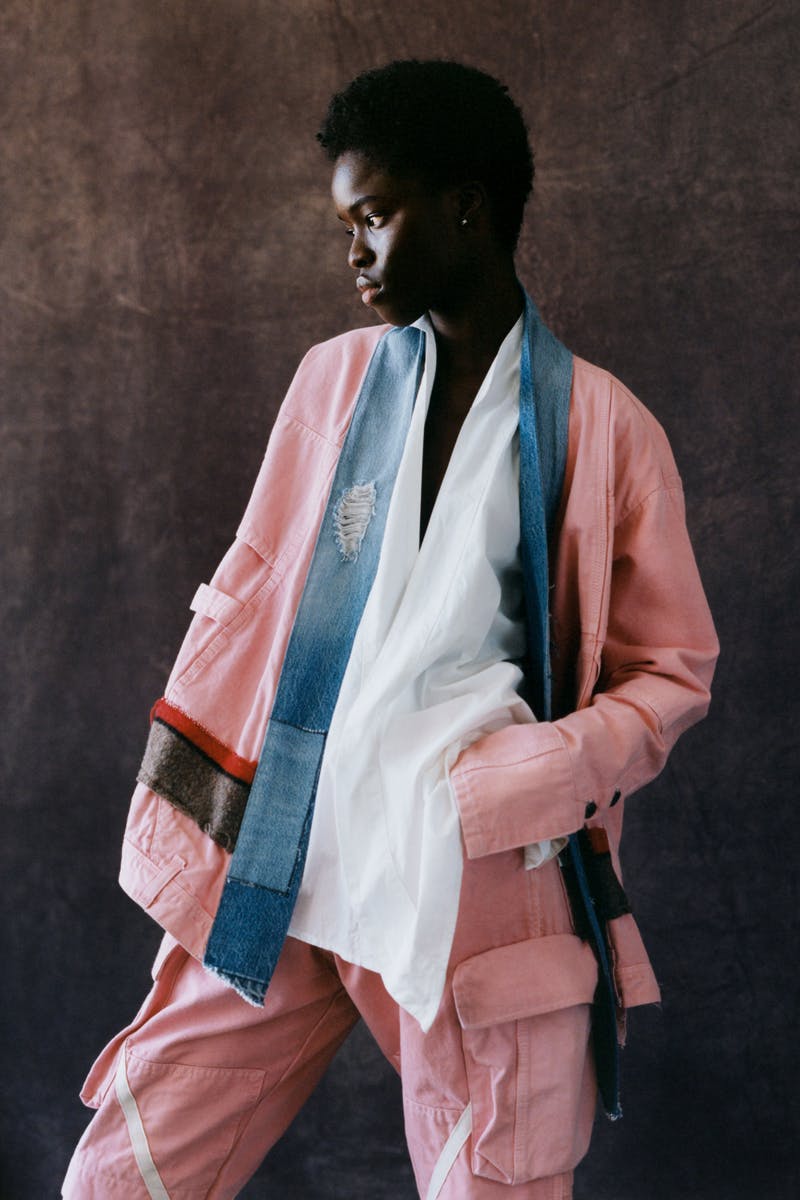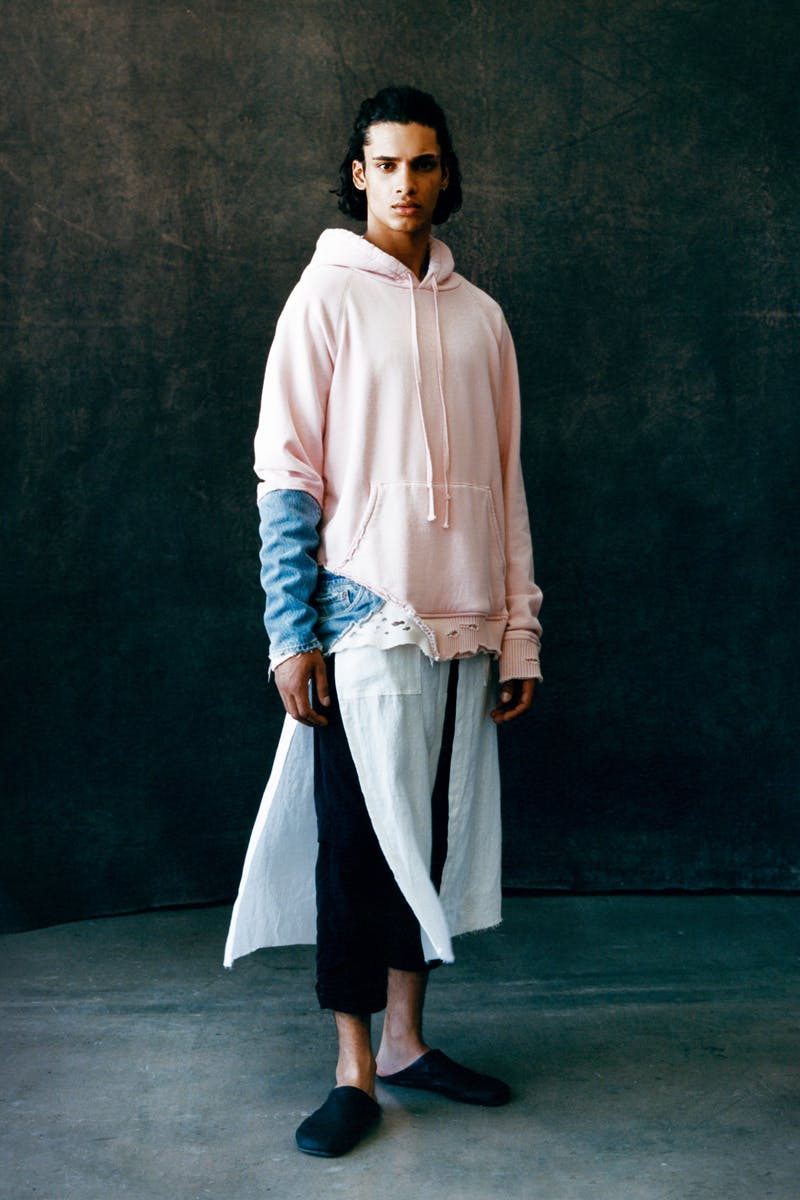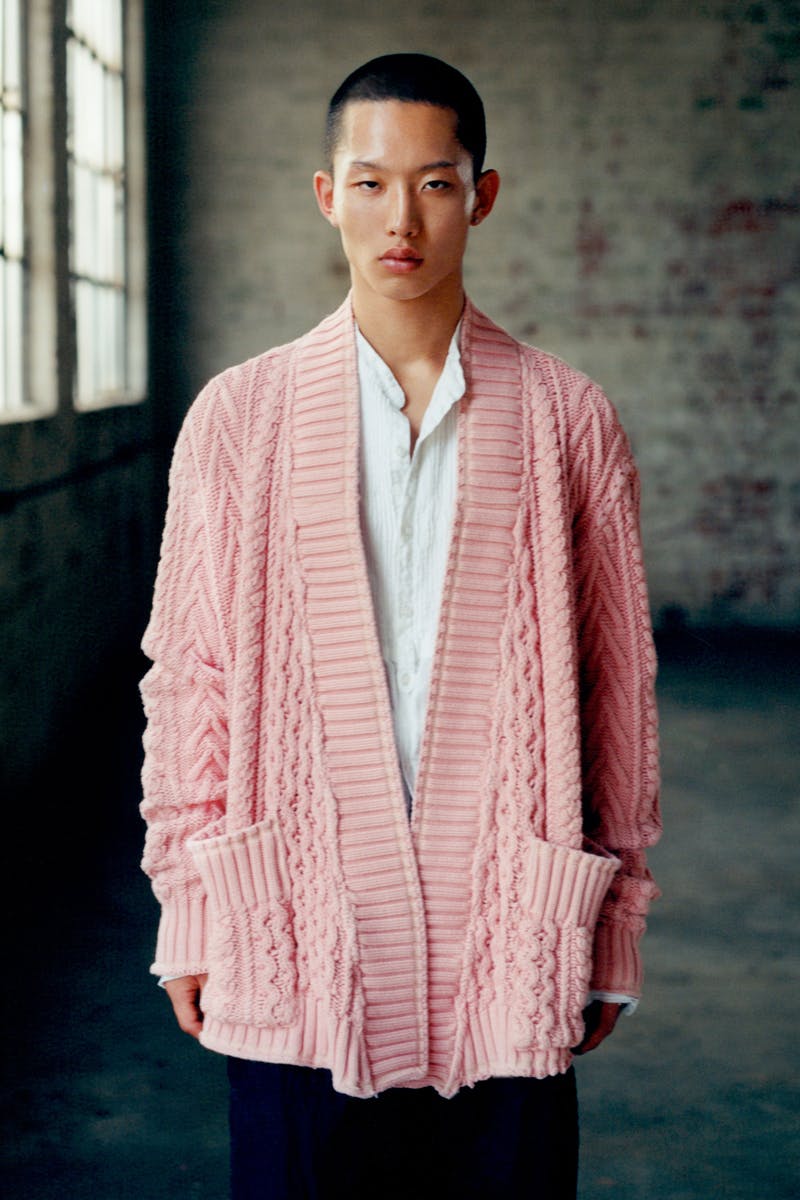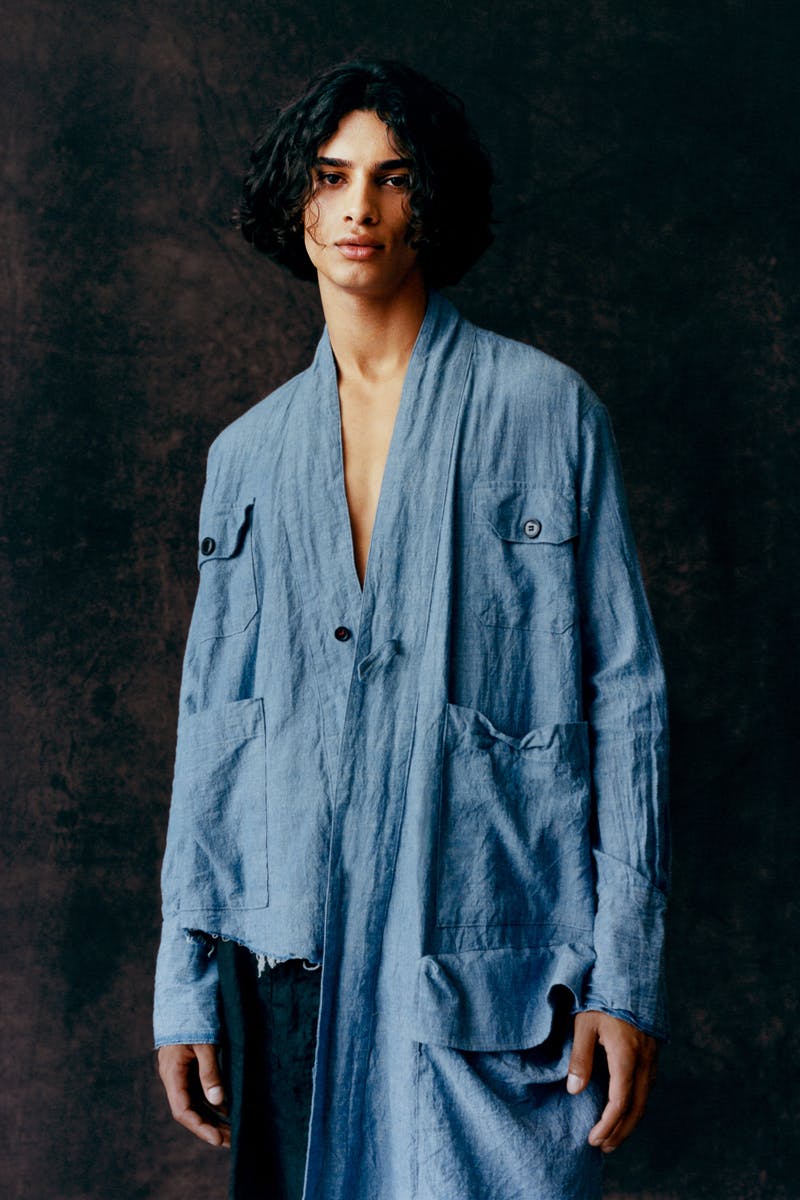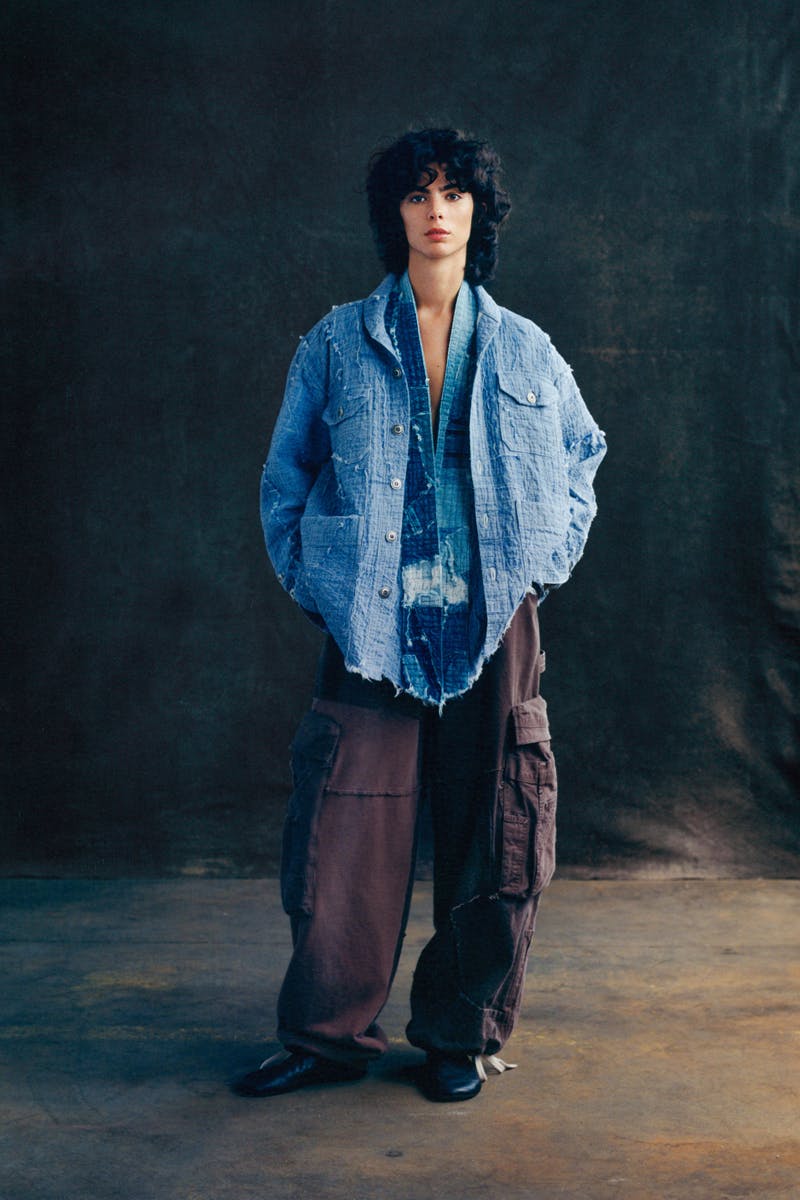 Brand: Greg Lauren
Season: Spring/Summer 2022
Key Pieces: Lauren is loosening up next summer, widening his trousers and experimenting with slouchier jackets for maximum comfort. His patchwork game is, as usual, on point but the new lightly distressed denim pieces are an especially inviting entry into his reclaimed vintage purview.
Buy: Greg Lauren, SSENSE, Browns, MATCHESFASHION.COM
Editor's Notes: None of the many upcycling-centric fashion brands on the market today really hold a candle to Greg Lauren. The Los Angeles-based designer was carving out his niche in the realm of reclaimed wearables long before most industry types were considering sustainability as a viable production bent. SS22 is another evolution for the label, retaining the core conceits that fuel Lauren's brand (vintage clothing repurposed into easy silhouettes) while moving beyond some of Greg Lauren's familiar tropes.
Try to discuss Greg Lauren's brand without really leaning hard on the term "upcycling" (or "recycling," or "green," or another term that may or may not be used accurately) — it's really not possible, because rebirthed scraps are at the core of Lauren's output. This is made abundantly clear by the GL Scraps program and, well, just by looking at the crazily quilted and worn pieces that inform his seasonal fare.
SS22 has some classic Greg Lauren elements, like the buttonless noragi-style jackets crafted from two clashing fabrics, but there's also a newfound respect for the textiles themselves, which are frequently seen relatively unaltered.
For instance, strappy militaristic liners, raspy hemp dinner jackets, and cable knit cardigans are presented with minimal distressing, granting a more intimate audience with their source material. That doesn't mean that the entire affair is free from Lauren's ragged patchwork, of course, as deeply distressed parkas, piecemeal hoodies, and loose cargo trousers provide plenty of eye-grabbing stitchwork.