It was loud. It was unexpected. It was unsurprising. It was glam, it was peak hype. It was you-asked-for-logo-we-will-give-you-logomania. It was familiar. It was polarizing. It was seamlessly cross-pollinated.
Most of all Gucci's new Aria collection — launched earlier today as a fashion film — was brilliantly era-defining.
It was billed as the "collab of the century," the collection by Gucci's Alessandro Michele featured crossover branding with Gucci's Kering Group twin sister Balenciaga, as well as its designer Demna Gvasalia's signature broad shouldered tailoring, hourglass bags, starchy asymmetrical windbreakers, high-rise skin tight boots, and co-branded jewelry.
For the "don't call it a collab" (Gucci prefers the term "hacking"), Gvasalia gave his permission to let Michele run wild with his intellectual properly. Add in some sex à la early noughties Gucci by Tom Ford and sprinkle in some of the house's equestrian heritage, stir them up, and you have yourself a fetishized all-star line-up of Gucci's past, present, and future, positioned in a celebratory coating of the house's 100-year anniversary.
Post-show, Michele stated: "To plan the future, we need to change the past. I appeal to such ability to reinhabit what has already been given. To escape the reactionary cages of purity, I pursue the poetics of the illegitimate."
In other words, to create novelty through reinvention, of Gucci's products, its codes, and itself. Something Michele and the brand have done an admirable job at. But strip away the bells and whistles and how much can Gucci, any brand really, control the reinvention of its image? Can a post-ironic partnership with Balenciaga really change the reality that brands are no longer in the driver's seat?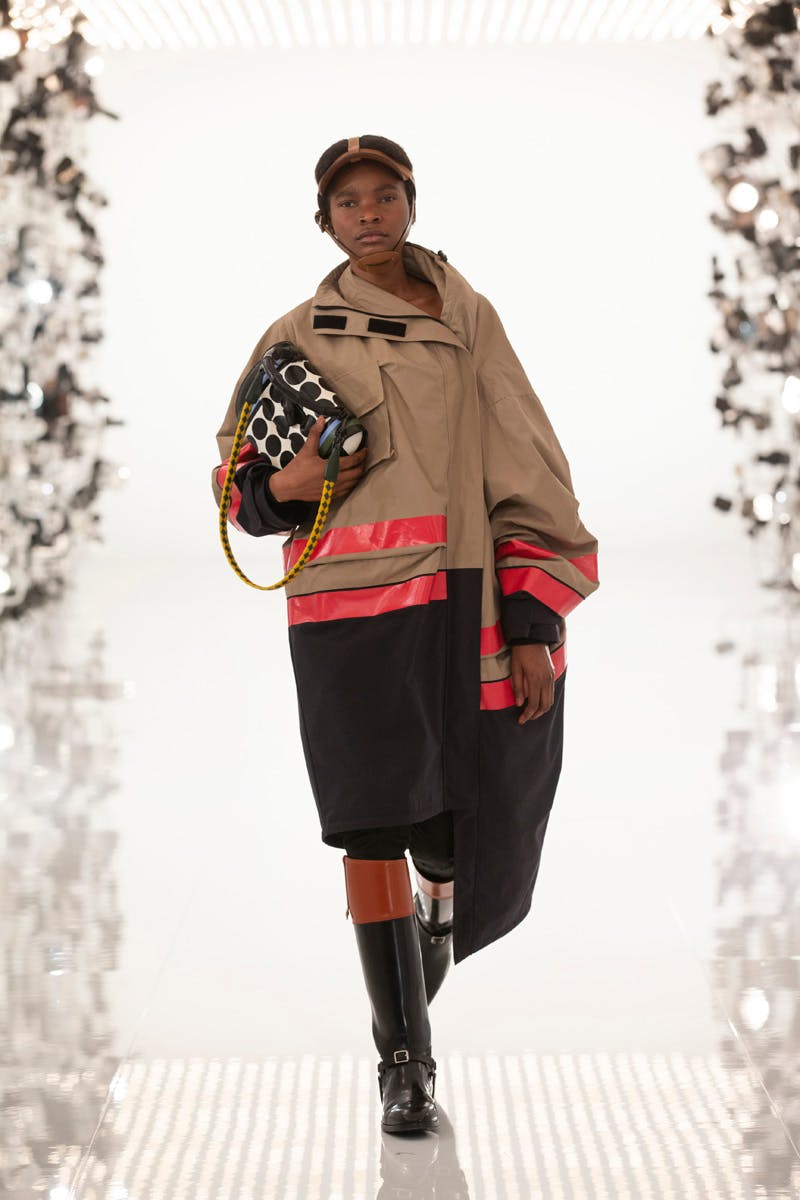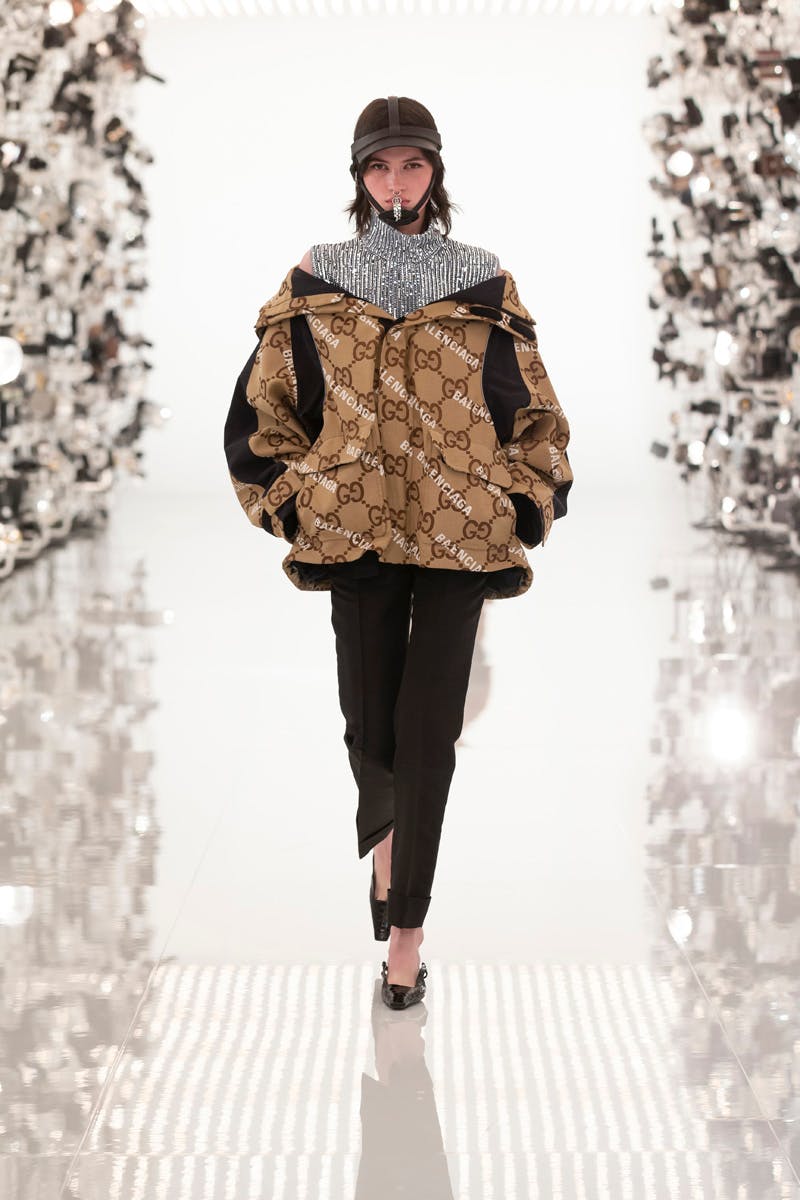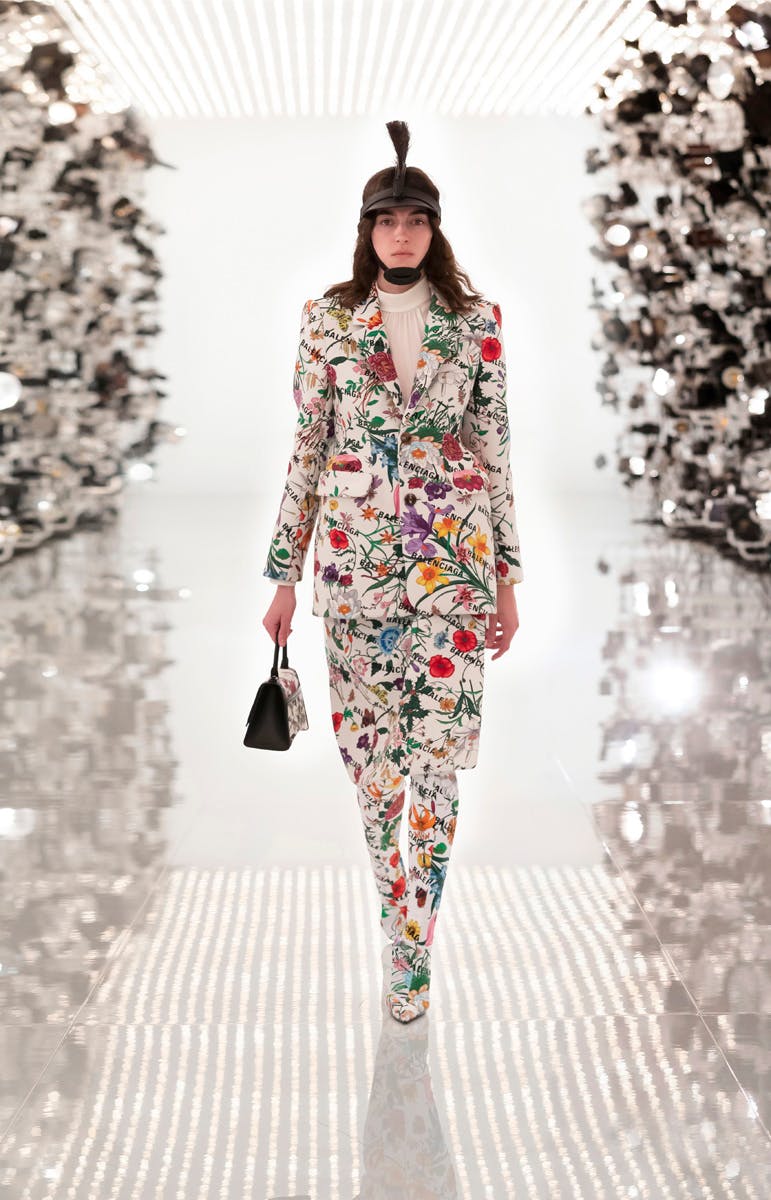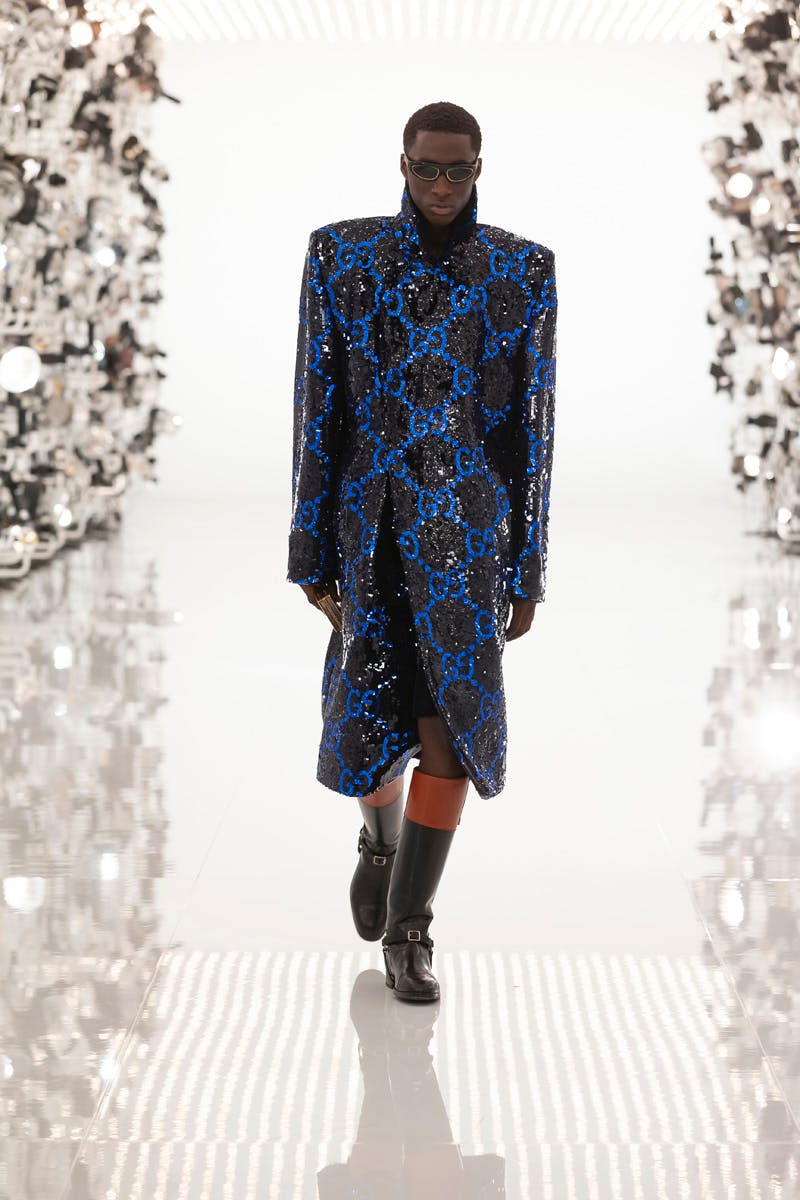 When brands joined social media, they unassumingly shifted from broadcaster to a facilitator of dialogues, to create the facade it would be in closer connection with the other side. In the tradeoff, we expected more openness, a say in the matter. Consumers ran with the fact that a luxury brand's success would now be measured by a brand's cognizance of the wider culture surrounding itself around product. We expected that fashion brands would accept that all reactions formed straight after show reveals and novelty product launches would be considered now that the power dynamic had shifted from press and buyers to consumers and audiences. Most of all, we expected that from the get go brands would have come to the realization that in today's age-of-brand, a Gucci isn't what Gucci says it is, it's what we, the people, say it is. Whether brands like Gucci joined that change is undefined.
The absolute control that brands have lost by engaging on social platforms, has left many brands navigating in a space where they're image is at the mercy of us. No direct-to-consumer strategy, both in retail and content, will change that.
While I'm writing this, you've already made up your mind on "Gucciaga. In our Instagram comment section, followers battled with each other on whether the collection was "hard," "fire," "lazy," "cringe," "pointless," "confusing," "underwhelming," and "loud" or all at once.
But to judge this logo "hacking" on the product alone would distract from the fact that two of the world's most influential fashion houses in the world, housed within one of the world's largest luxury conglomerates, have stated to the fashion world that all old notions and rules surrounding old luxury are going out the door. They've realized the only way they'll regain control, is to make us pay attention, eagerly waiting for the next marketing moment.
"I see Gucci x Balenciaga as fashion entering its ALL BETS ARE OFF era. Luxury brands and conglomerates have to make radical choices to stand out and continue to innovate. Business as usual is bad for business," says fashion consultant and writer Emma Hope Allwood in a Tweet she sent to me right after today's show.
Spot on. Yes, it's an easy cash grab, a straightforward attempt to give the actual customers who buy into the two brands and who so many in the industry lift up their nose to exactly what they want. But don't dismiss that what Gucci and Balenciaga have demonstrated today is that regardless of our wildly varied opinions on the actual product, the brands will still hit you with the unexpected.
We'll talk about this for a long time. The collection will obtain grailed status for the simple reason of existing, and in the end — regardless of audience sentiment — marketing moments like these will create such a level of hysteria that in today's hype-driven industry the efforts will transform into desirability. And isn't that what a luxury business is all about?