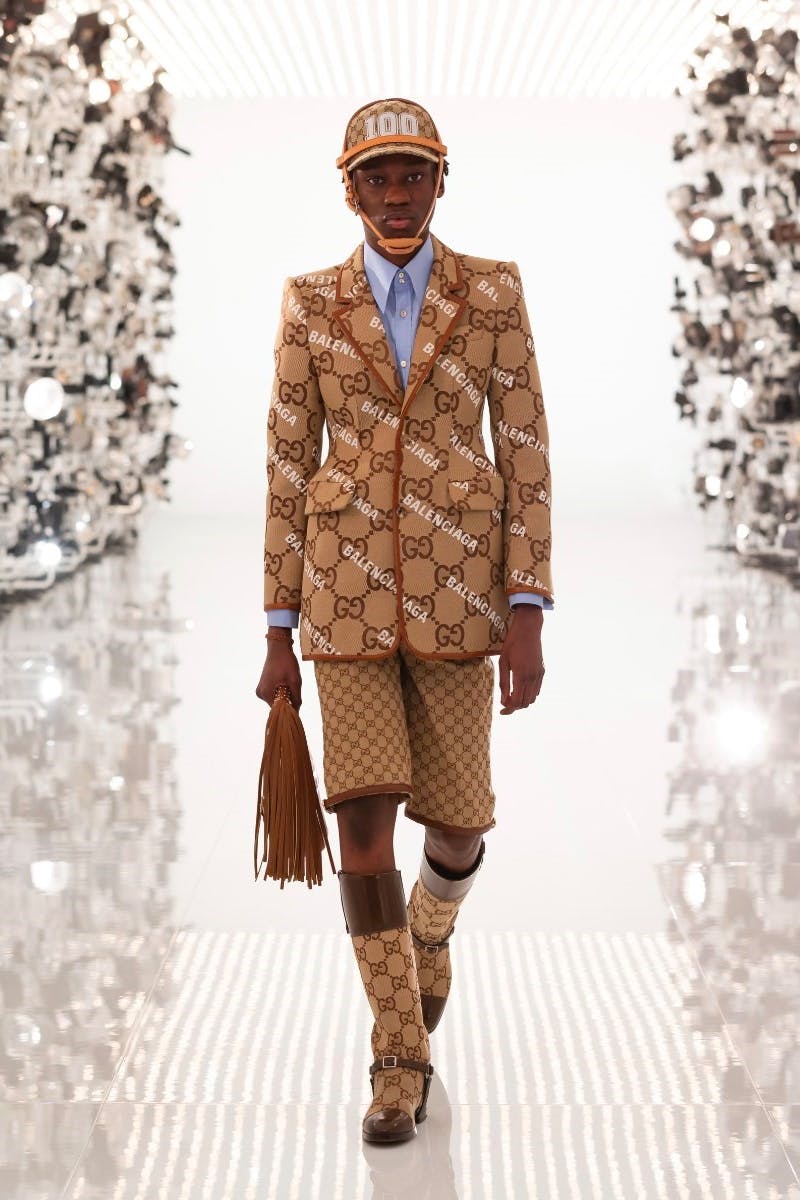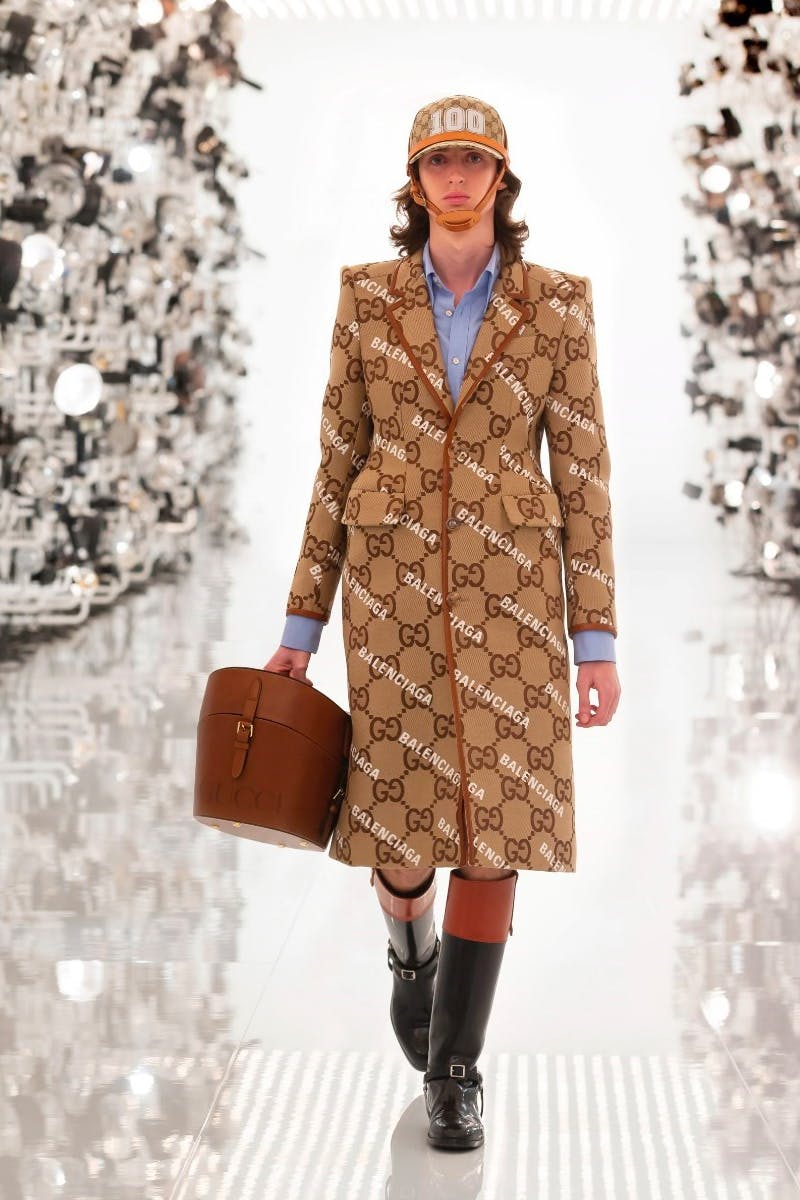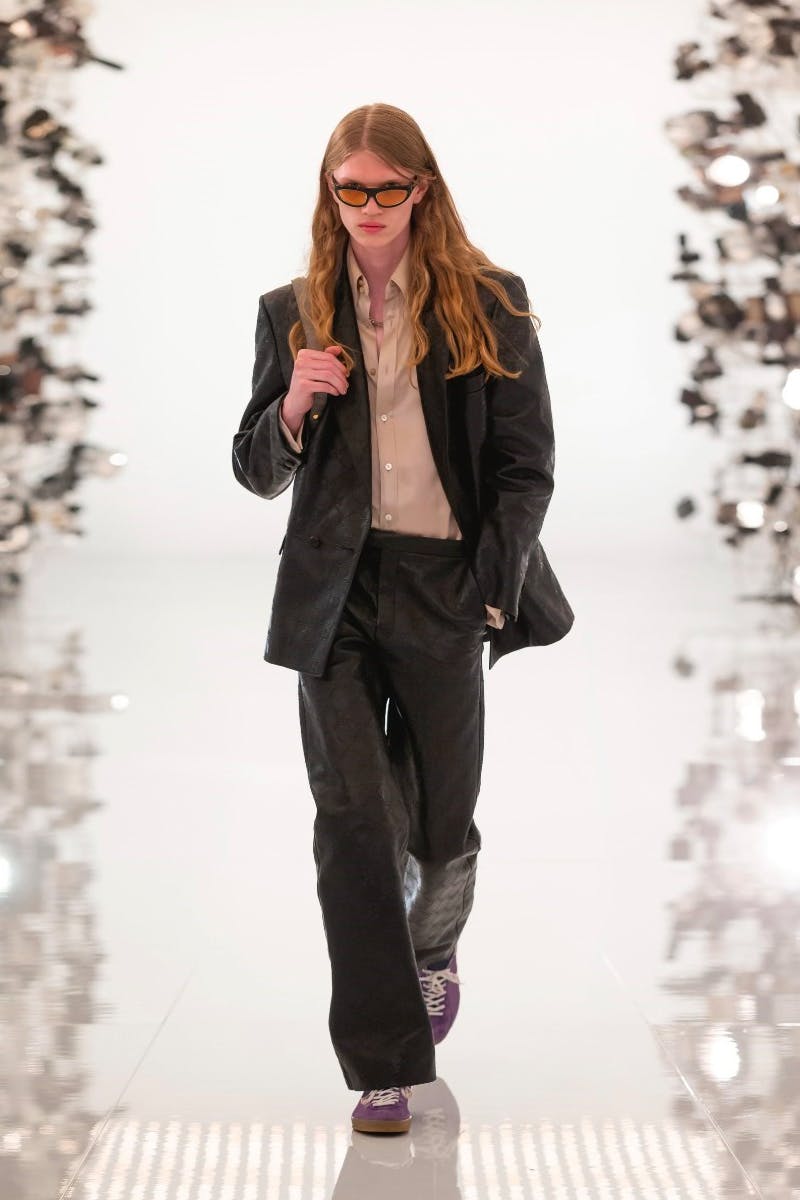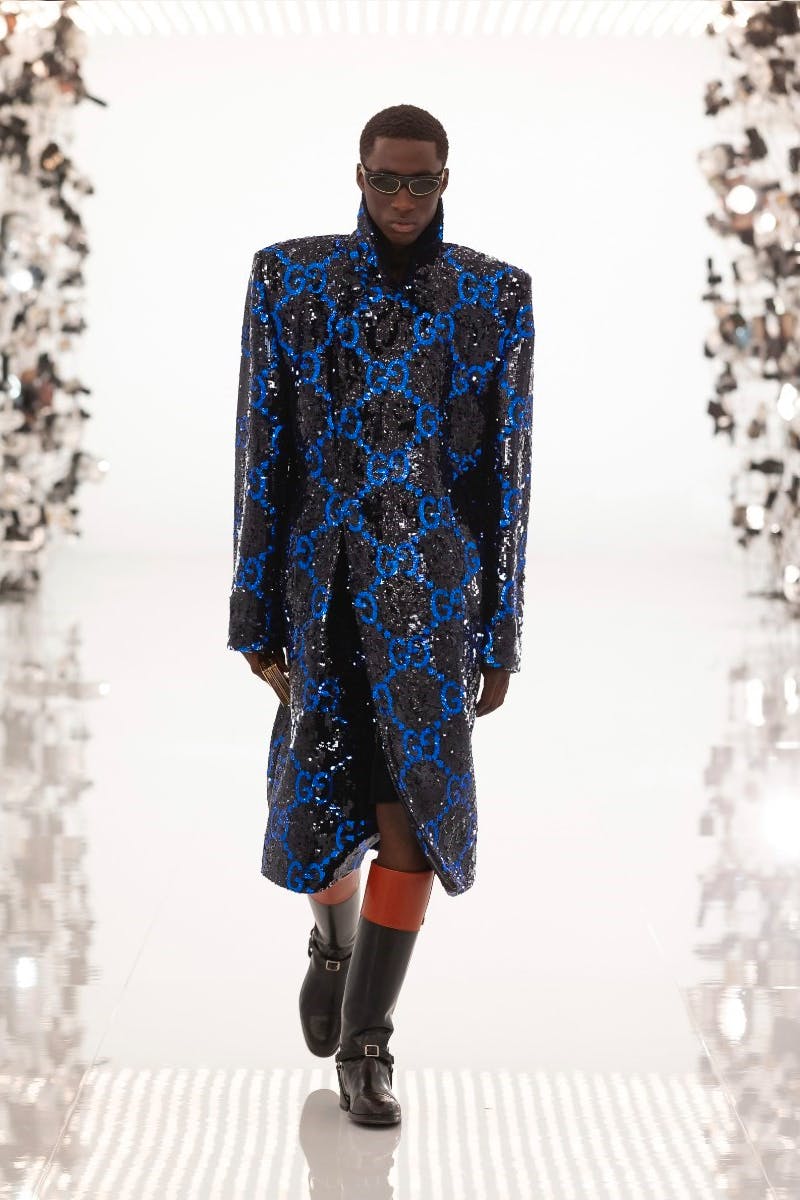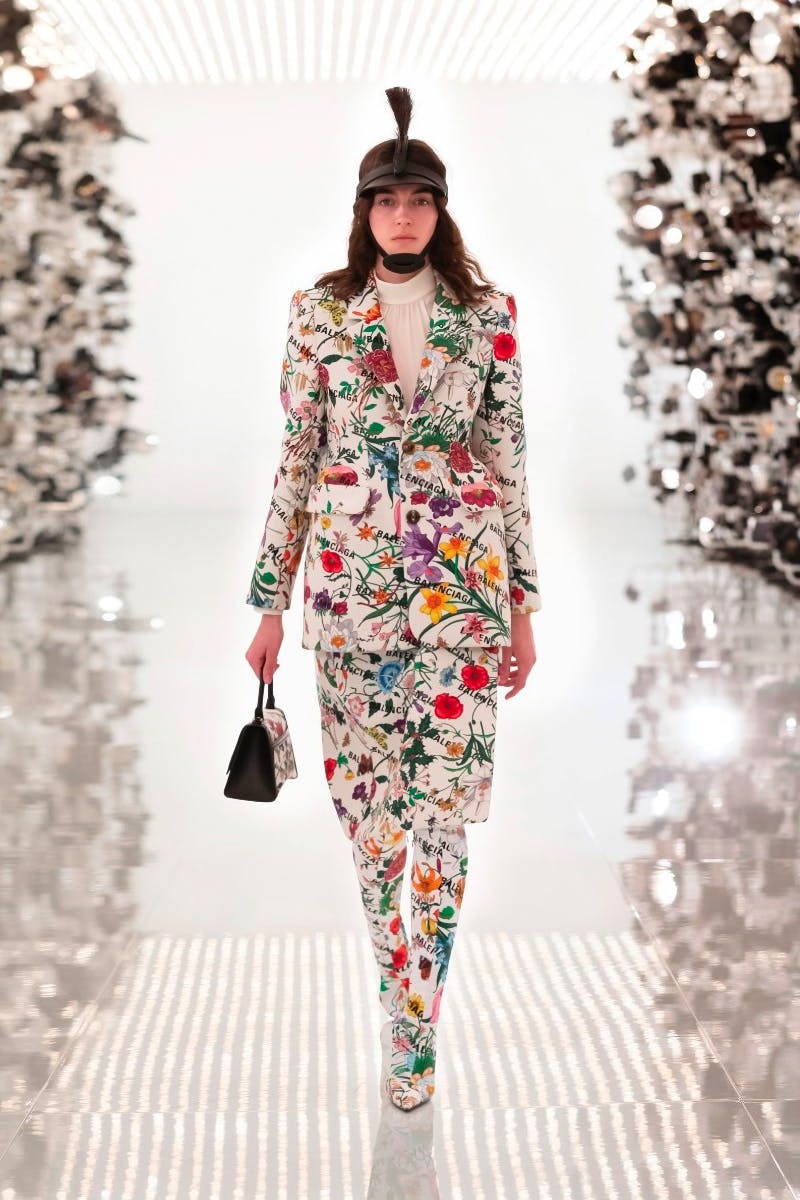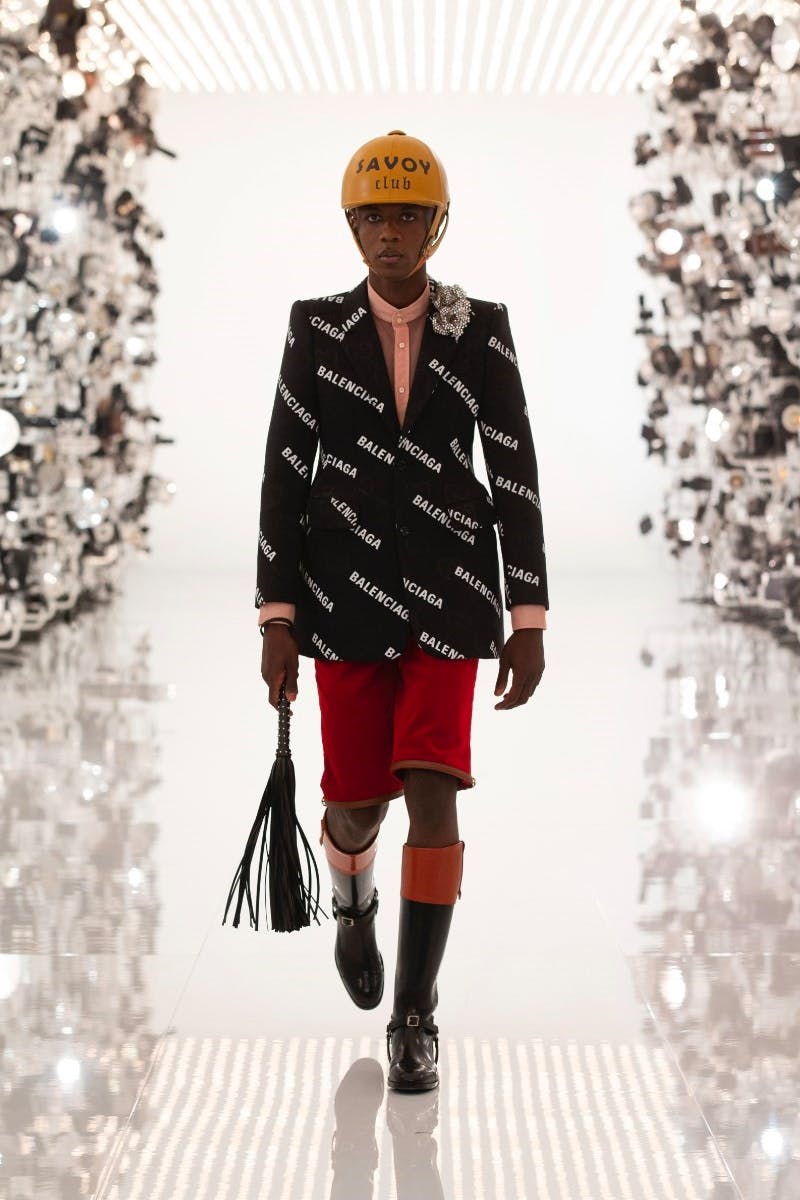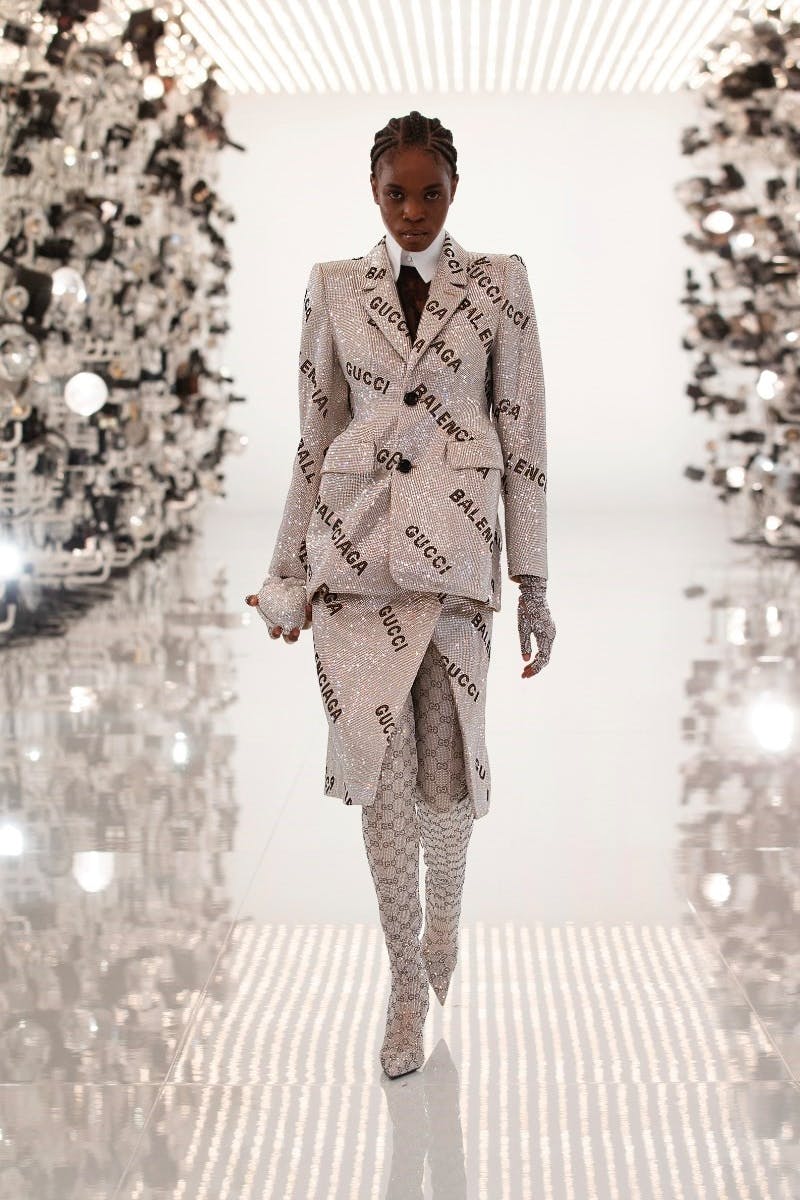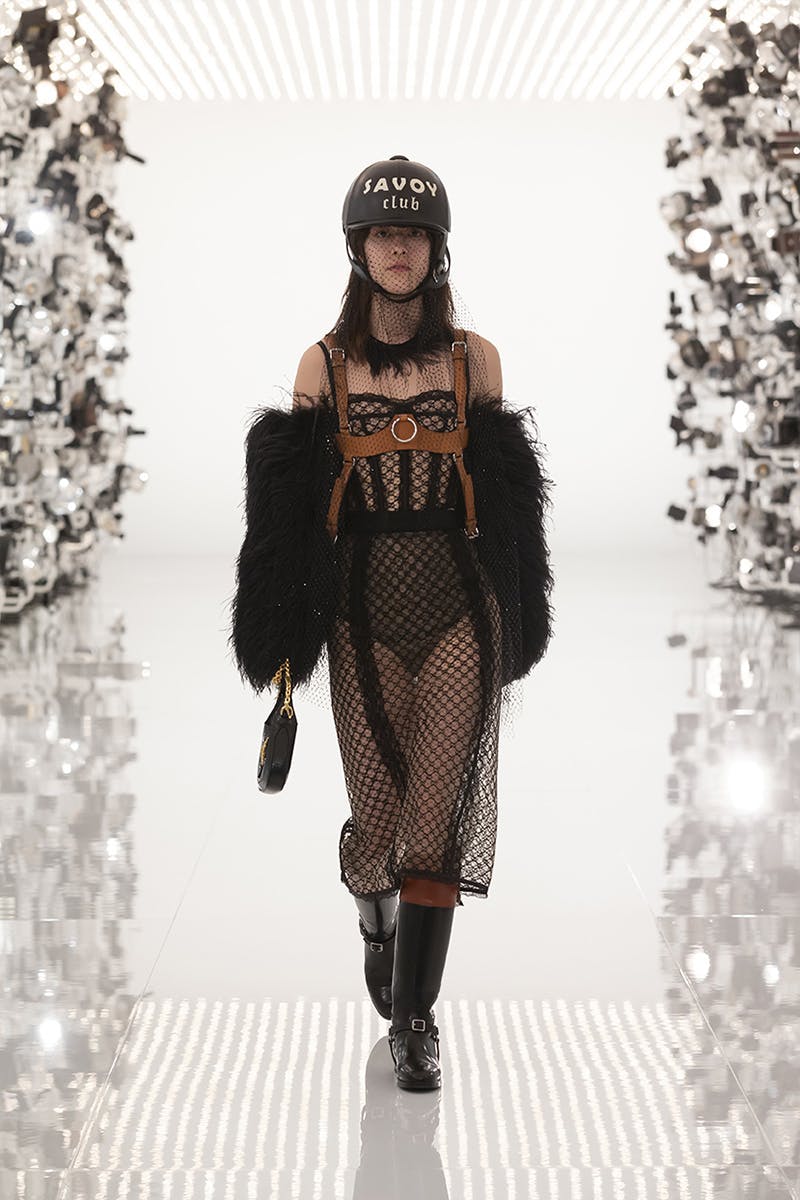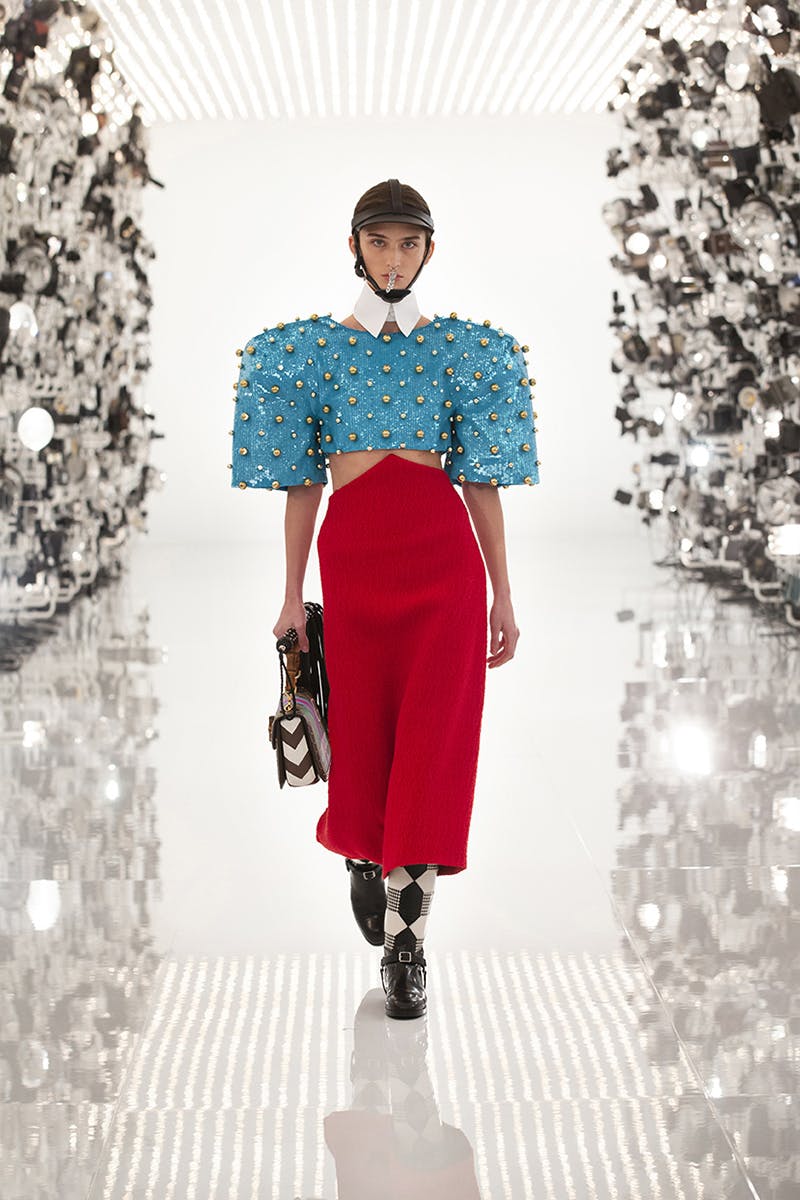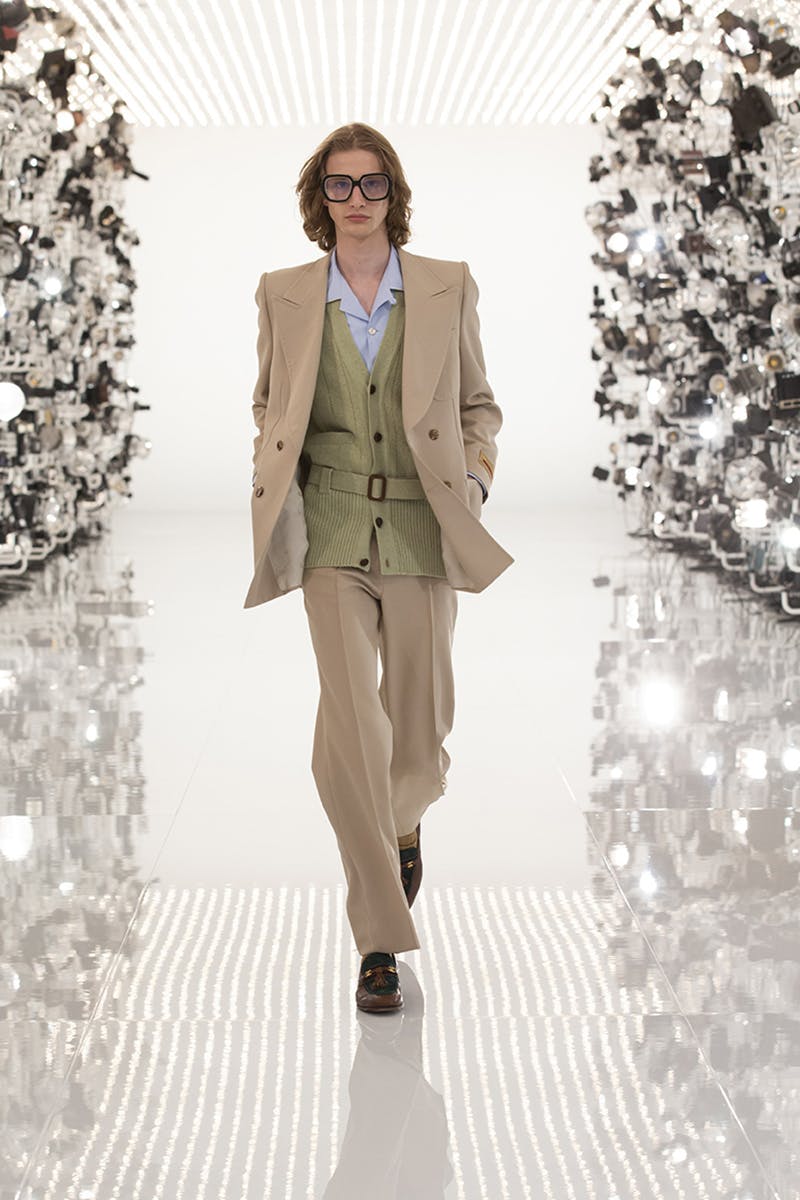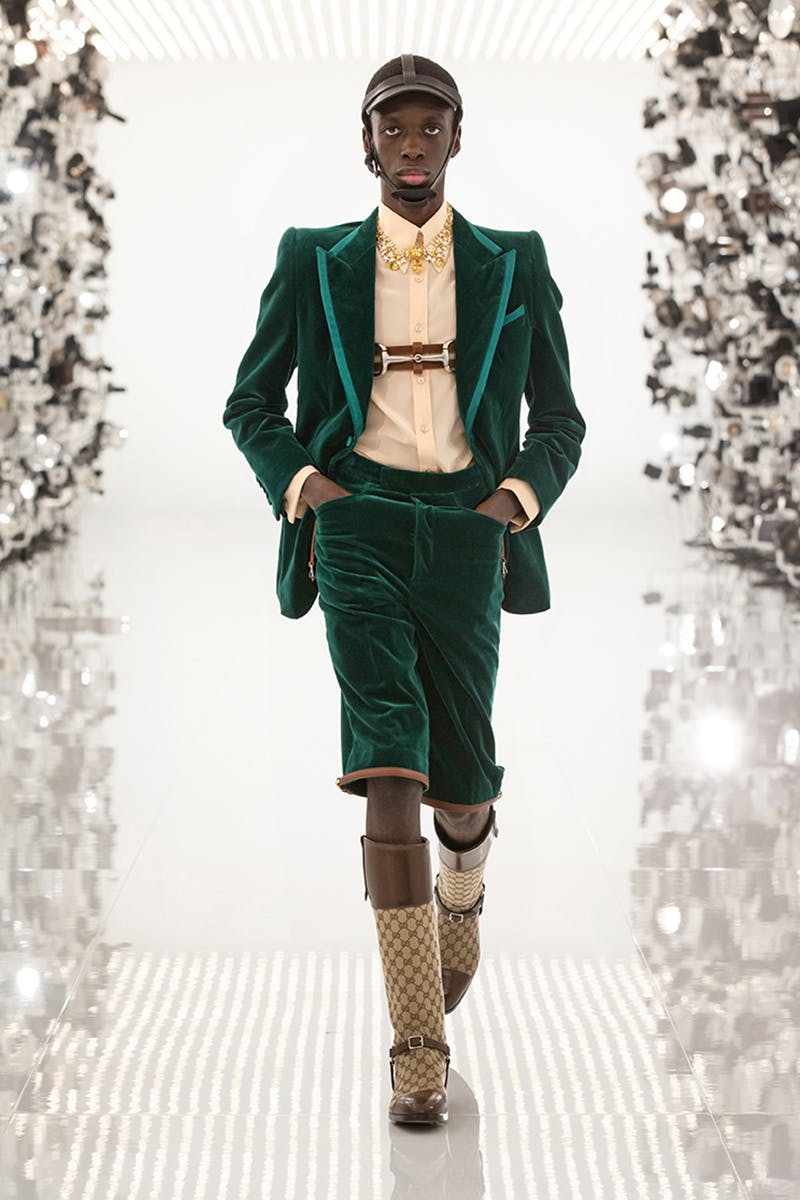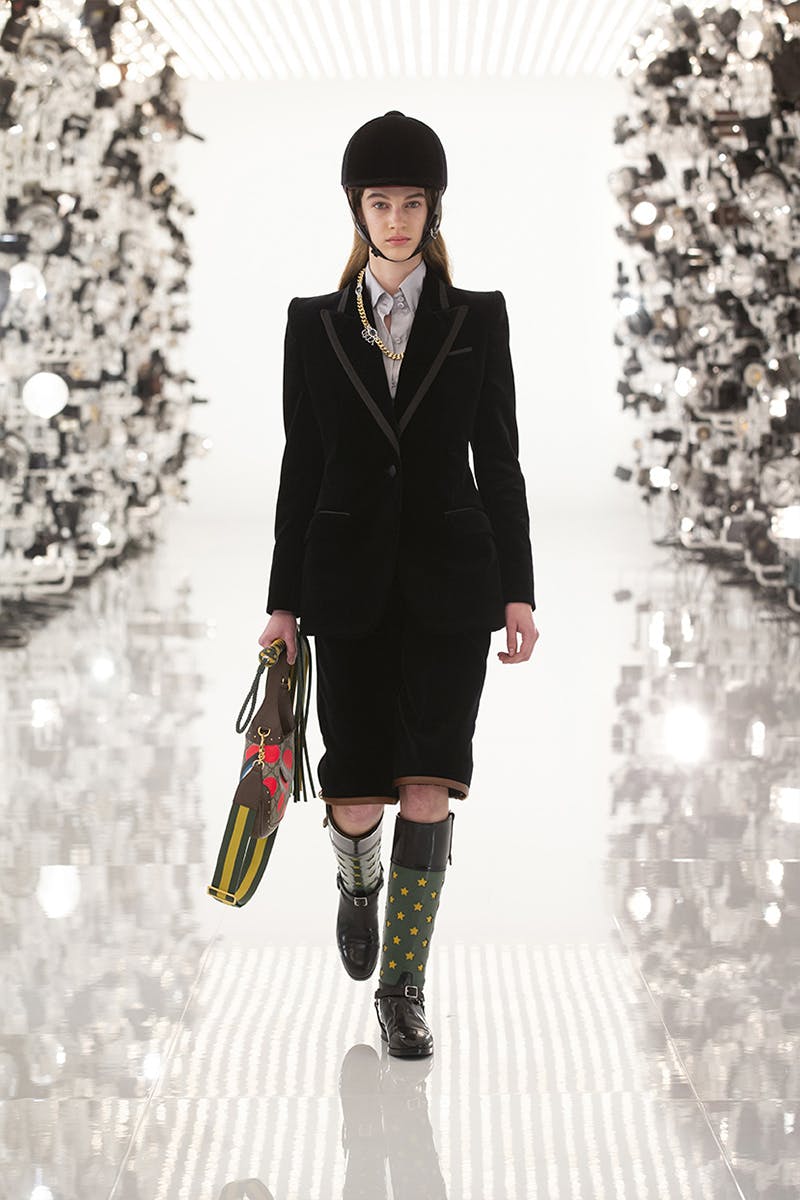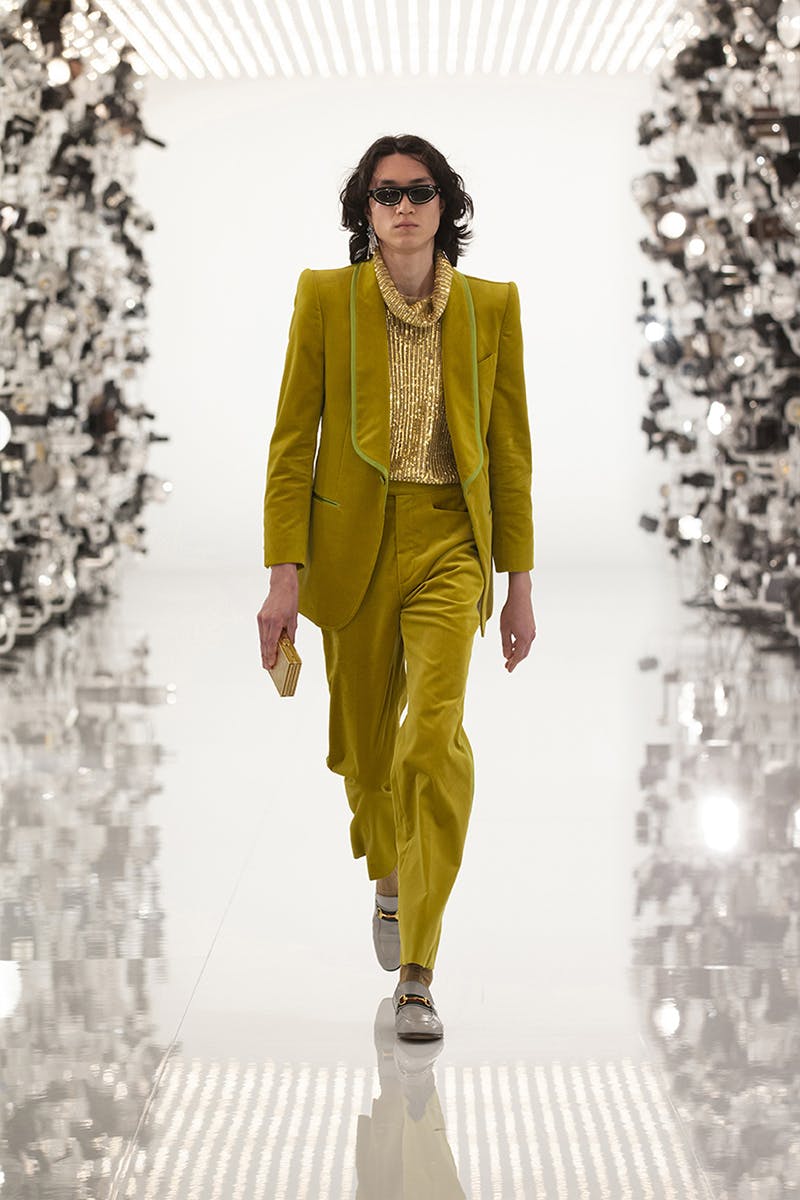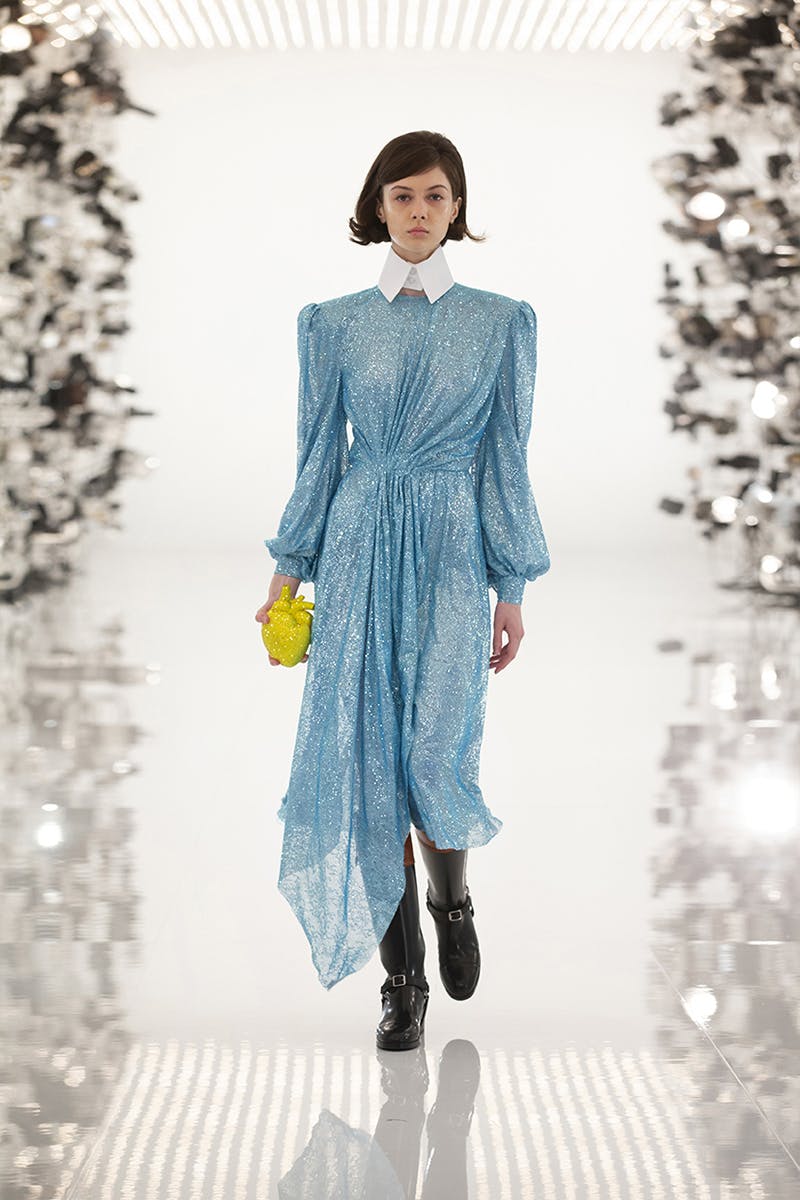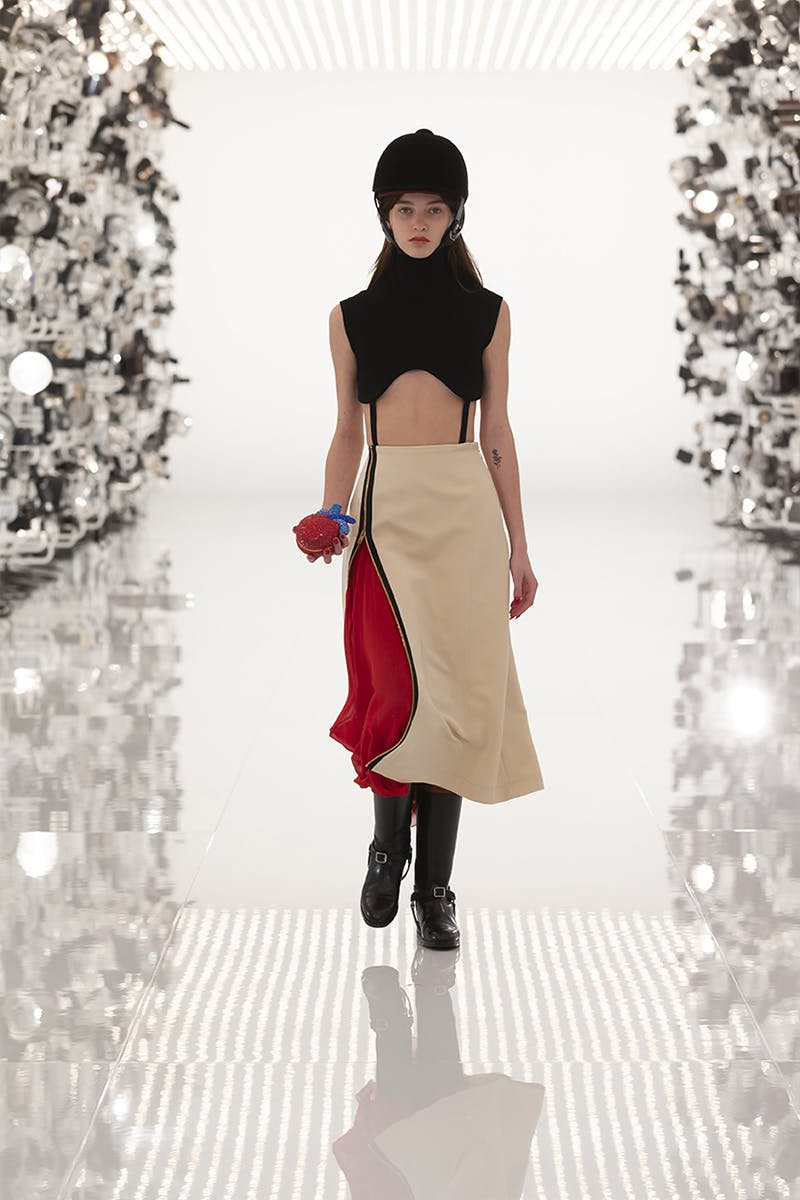 Gucci's new "ARIA" collection was revealed today via a fashion film. The moment marks the first collection presented during the house's centennial anniversary. It also confirmed that the rumors of a collab between the Italian house and Kering bedfellow Balenciaga were true — kind of.
The show mixed the codes of both houses, most notably on a selection of co-branded, broad-shouldered blazers. There were also Balenciaga-emblazoned hourglass bags, high-rise boots, and jewelry. But it's not exactly being framed as an official collaboration. After the show, Alessandro Michele explained, "Gucci becomes for me a hacking lab, made of incursions and metamorphoses ... I have plundered the nonconformist rigor of Demna Gvasalia and the sexual tension of Tom Ford."
Before we dive into what's next for Gucci, let's briefly recap the trajectory of the last 100 years to understand how Gucci's latest, sexiest, "hacked" collection came to be a reality.
Gucci entered the market in 1921 when founder Guccio Gucci opened his eponymous shop in Florence to sell premium leather goods – primarily saddles – designed by a team of local artisans. The horse-bit loafer that's still around today was likely inspired by such equestrian hardware. What followed for Gucci and his offspring was a series of fatal family feuds (which are currently being dramatized into a movie starring Lady Gaga and Adam Driver).
Several decades later, the '90s witnessed Gucci enter its "Porno Chic" era as the lascivious designs (and controversial advertisements) of creative director Tom Ford revived sales and kept the brand in the minds (and pants) of luxury consumers the world over.
In the 2010s, "sexy" began to change shape, and geek chic became the new way to market attractiveness, and thus Gucci adopted a radically new image under the new creative direction of Michele. Gucci was giving us glasses, hand-held dragons, ankle-length dresses, and an altogether more androgynous and romantic feel replete with tigers, bees, and Harry Styles.
Dressing Styles in Gucci for major events, along with other high-profile events such as week-long film festivals with Billie Eilish, secured a position for Gucci at the top rung on the hype ladder. It was so hyped in fact that it could even produce tongue-in-cheek "fakes" and retail them for the same price. The soundtrack for "ARIA" seemed to hint at Gucci's cultural omnipotence by opting for a sequence of tracks that namedrop the label including hits from Rick Ross, Lil Pump, Bhad Barbie, and Die Antwoord.
However, Gucci's major competitor, as numerous Lyst indexes have demonstrated, has been Balenciaga. The brands would frequently edge one another for the spot of world's hottest fashion label, but now they have realized they don't necessarily need to compete.
Ergo, in 2021, Gucci has come full circle by delivering a collection packed with horse-riding references – crops, whips, saddle-like hats, and riding boots – Tom Ford's archival sexiness, all while doubling down on the co-branded totality with gratuitous bi-logomania across Balenciaga's iconic silhouettes.
Elsewhere, there's some new brand language coming through via Gucci septum piercings, bleeding heart handbags, and even a live chinchilla as an accessory.
The inclusion of Balenciaga pieces may feel unnecessary at this point, but like high-profile collaborations (or hackings, in this case) before it (LV x Supreme springs to mind) it's a power play too, showing how the two brands can (and will) ultimately unite to maintain their cultural grasp with two hands instead of one. But will it transcend the hype?