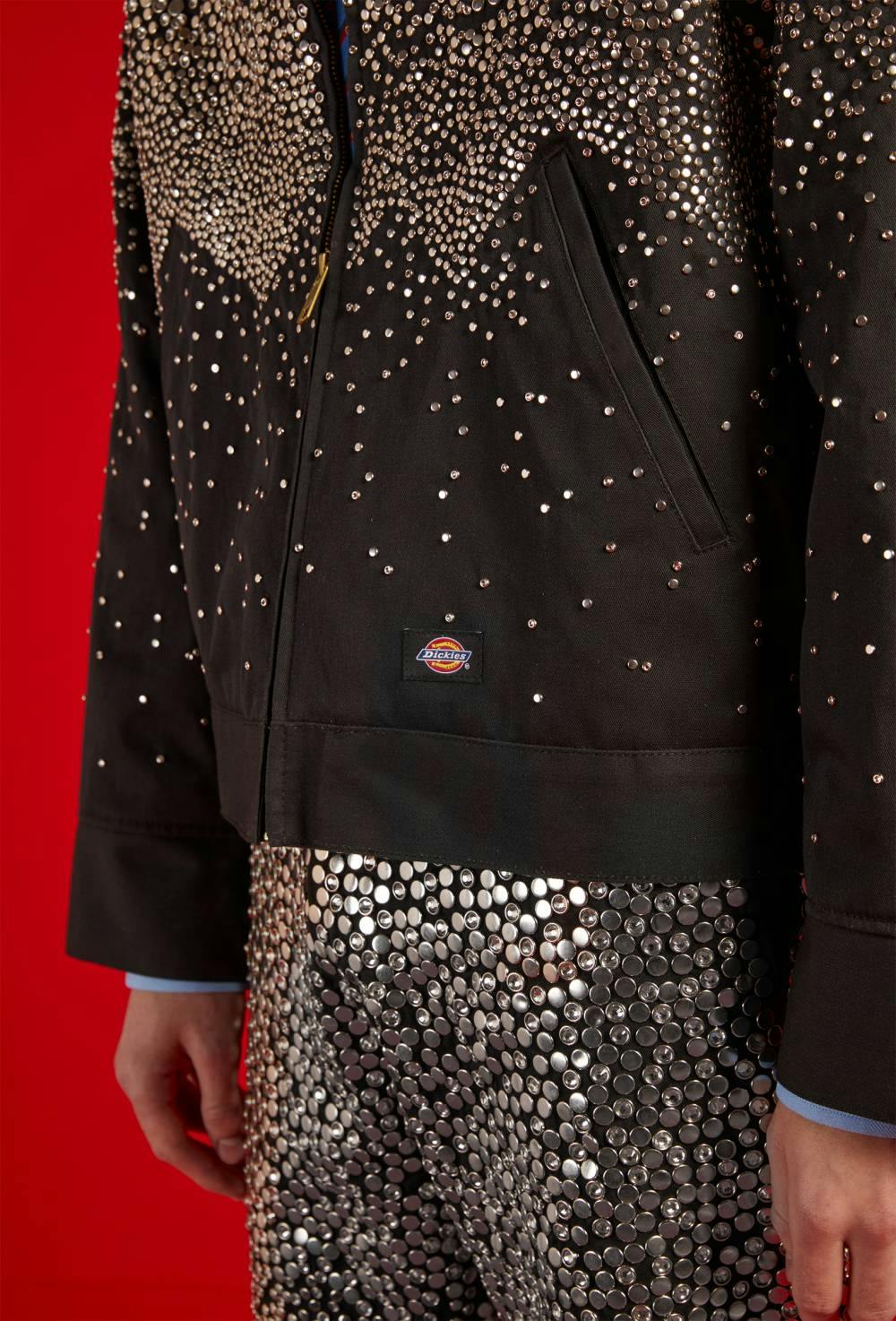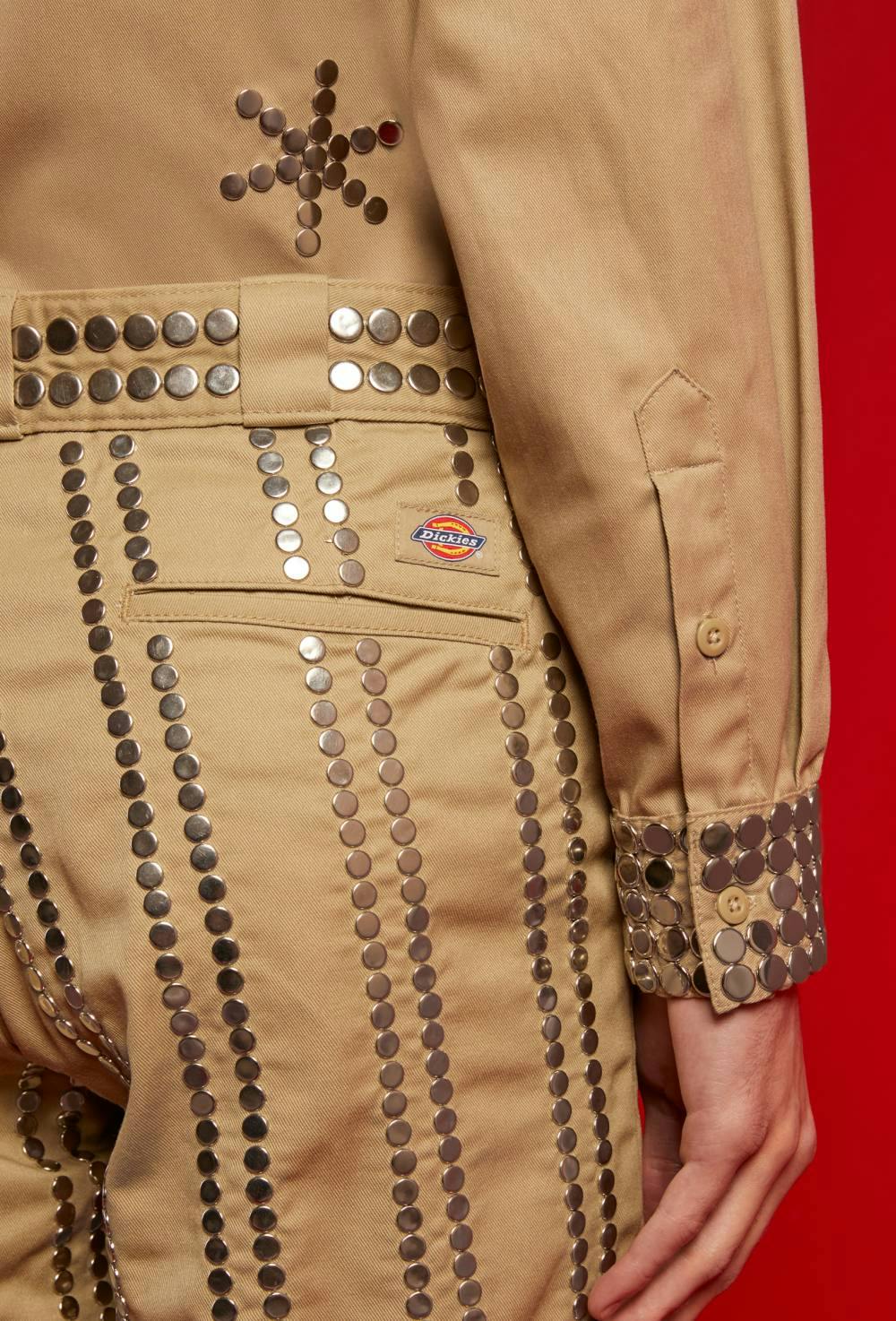 This article was published on December 8, 2022 and updated on December 15, 2022
And the surprise collab of the year goes too... Gucci x Dickies! Congrats both.
That's really saying something, given that 2022 has provided plenty of wild collaborations, most of which involved Gucci in some way or another (Gucci x Palace Skateboards, Gucci x Gremlins...).
But Gucci x Dickies truly takes the cake because it's an otherwise unannounced drop of ultra-ornate luxury workwear, transforming Dickies' signature workwear jackets and pants with Gucci's inimitable eye for opulence. Happy 100th anniversary, Dickies!
Available through Gucci's Vault website, the Gucci Vault x Dickies line is not for anyone picking out a new workwear wardrobe unless you're flippant enough to change tires in a $7,410 Dickies Eisenhower jacket or $6,590 874 work pants.
Even if you do fancy yourself both fancy and handy, too bad: it all sold out within a few days of the December 8 drop.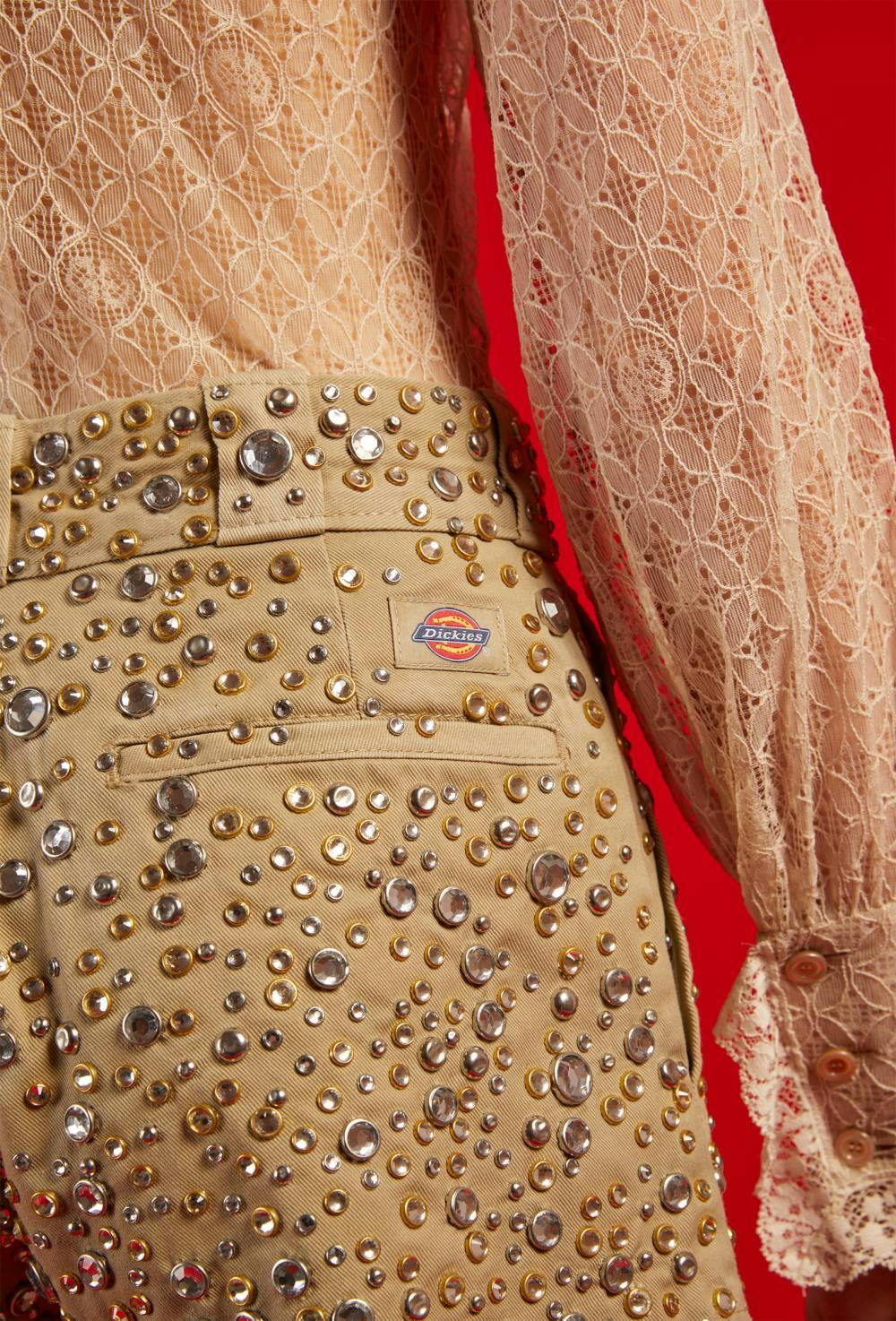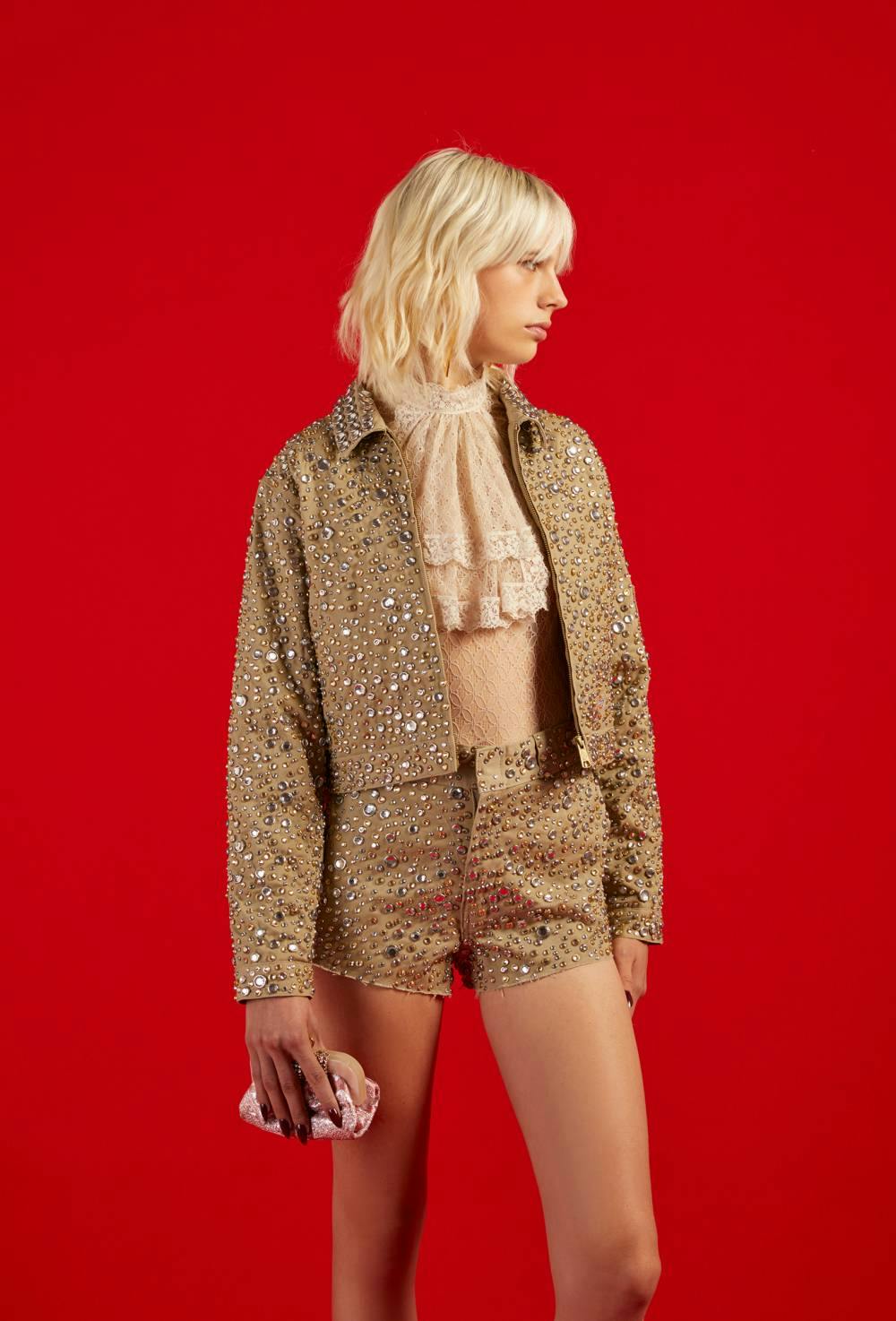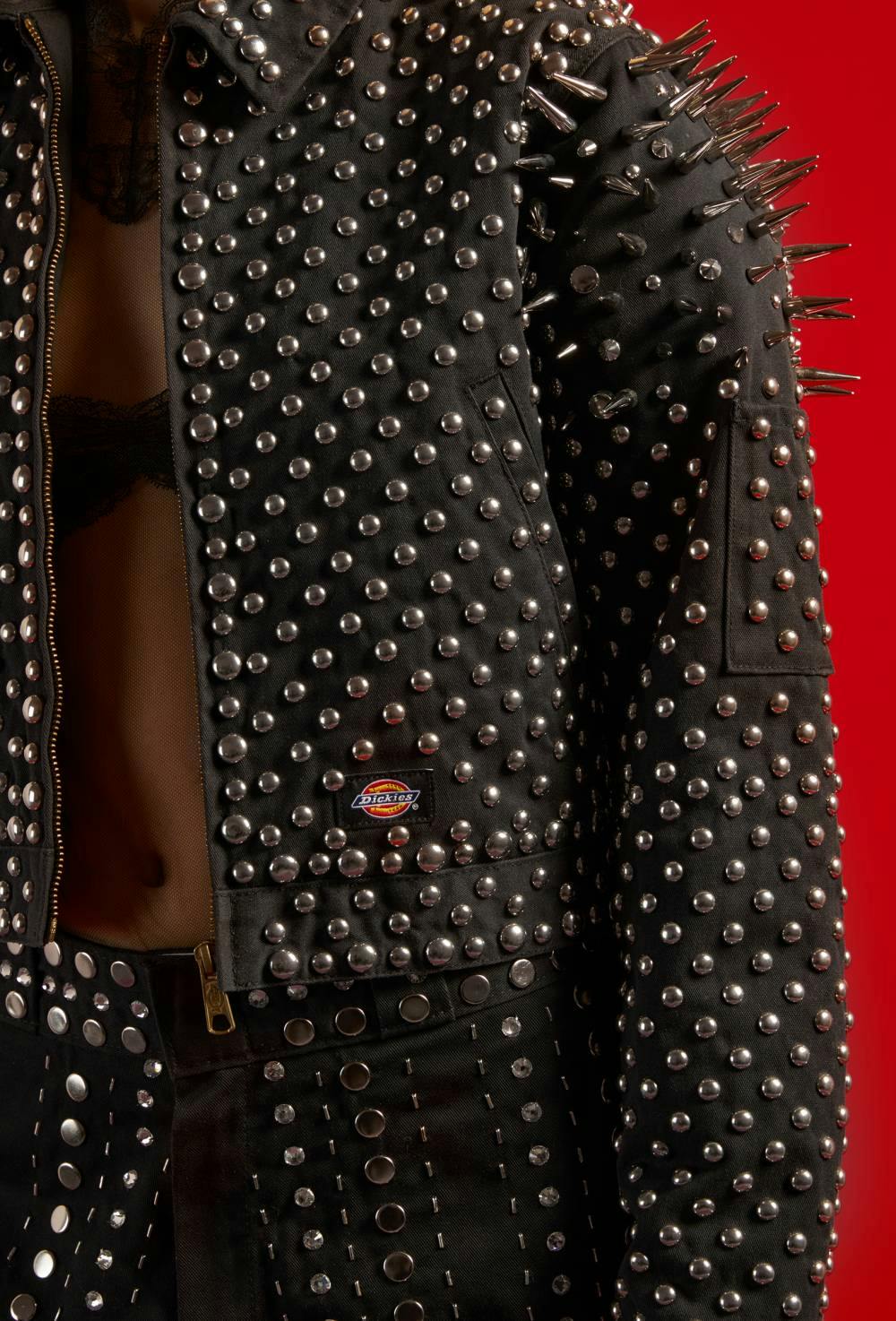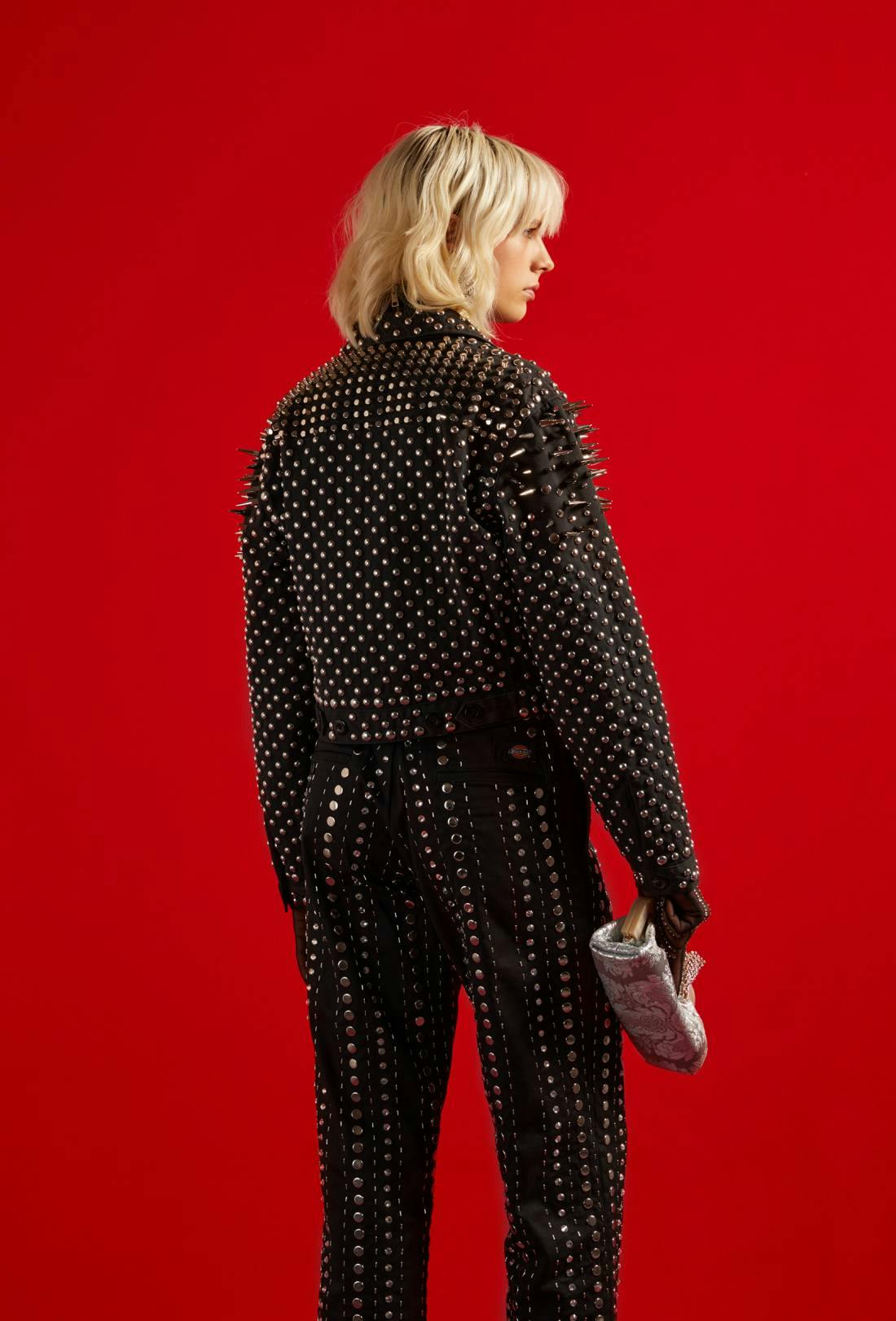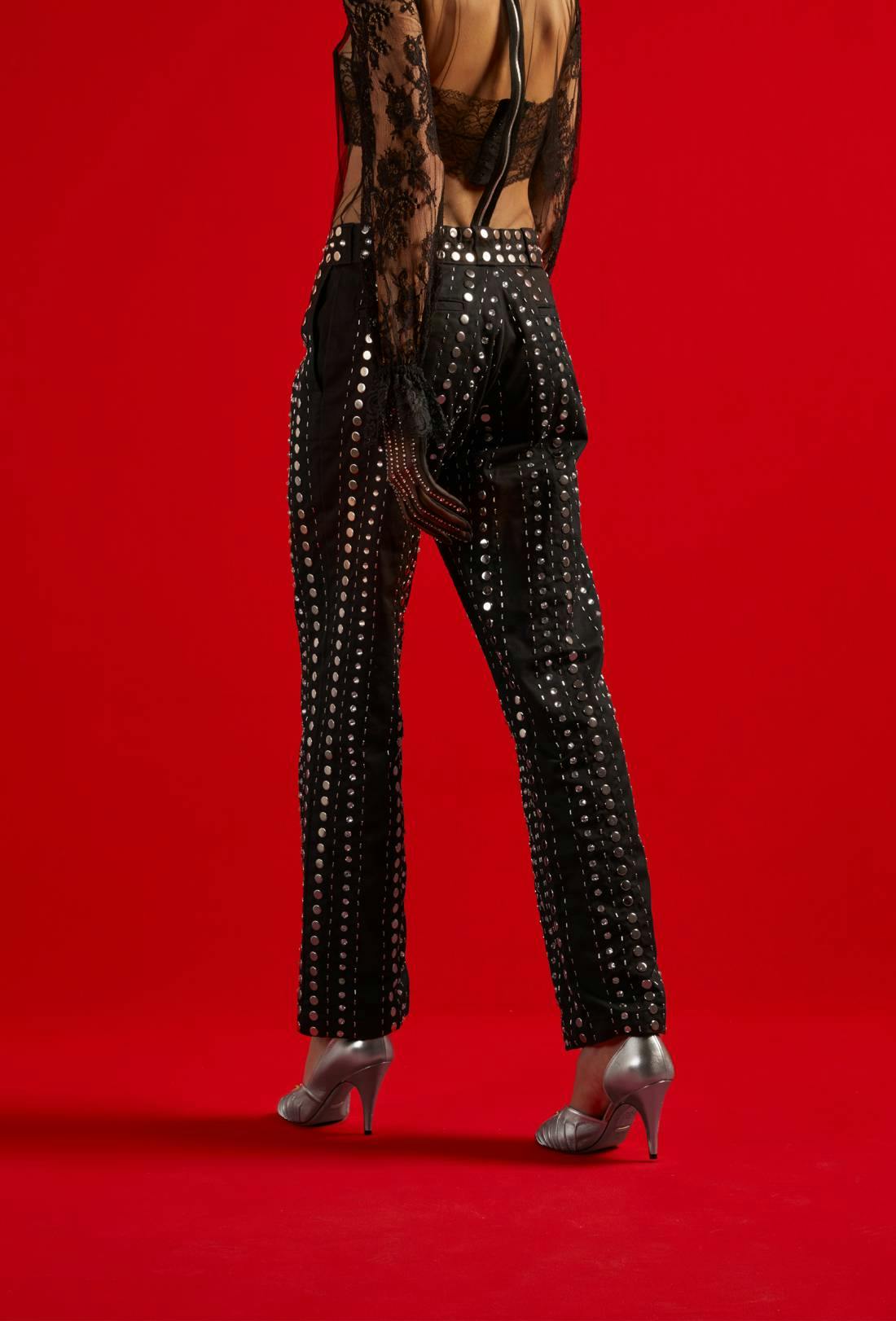 Note that all of the garments are shaped from the same Dickies that you can get at blue collar retailers across the globe: Gucci didn't change anything under the surface.
Dickies' signature jackets, work shirts, and 874 pants retain their usual cotton twill construction, polyester resin buttons, and sturdy YKK zips for the Gucci Vault collaboration, which makes them perhaps the toughest thing you can currently buy on the site.
The Gucci effect comes into play through the hand-applied studs, spikes, and stars that decorate each Dickies piece, shapeshifting the hardy jackets and pants into flashy fare suitable for a New Year's Eve party.
It's all inspired by the Exquisite Gucci collection, the house's fabulously flashy Fall/Winter 2022 line, though the drop is separate from mainline Gucci.
As Gucci explains in a press release, each accent was hand-applied by Gucci's craftspeople, which creates "a profound dialogue on the essentialness of functionality and self-expression."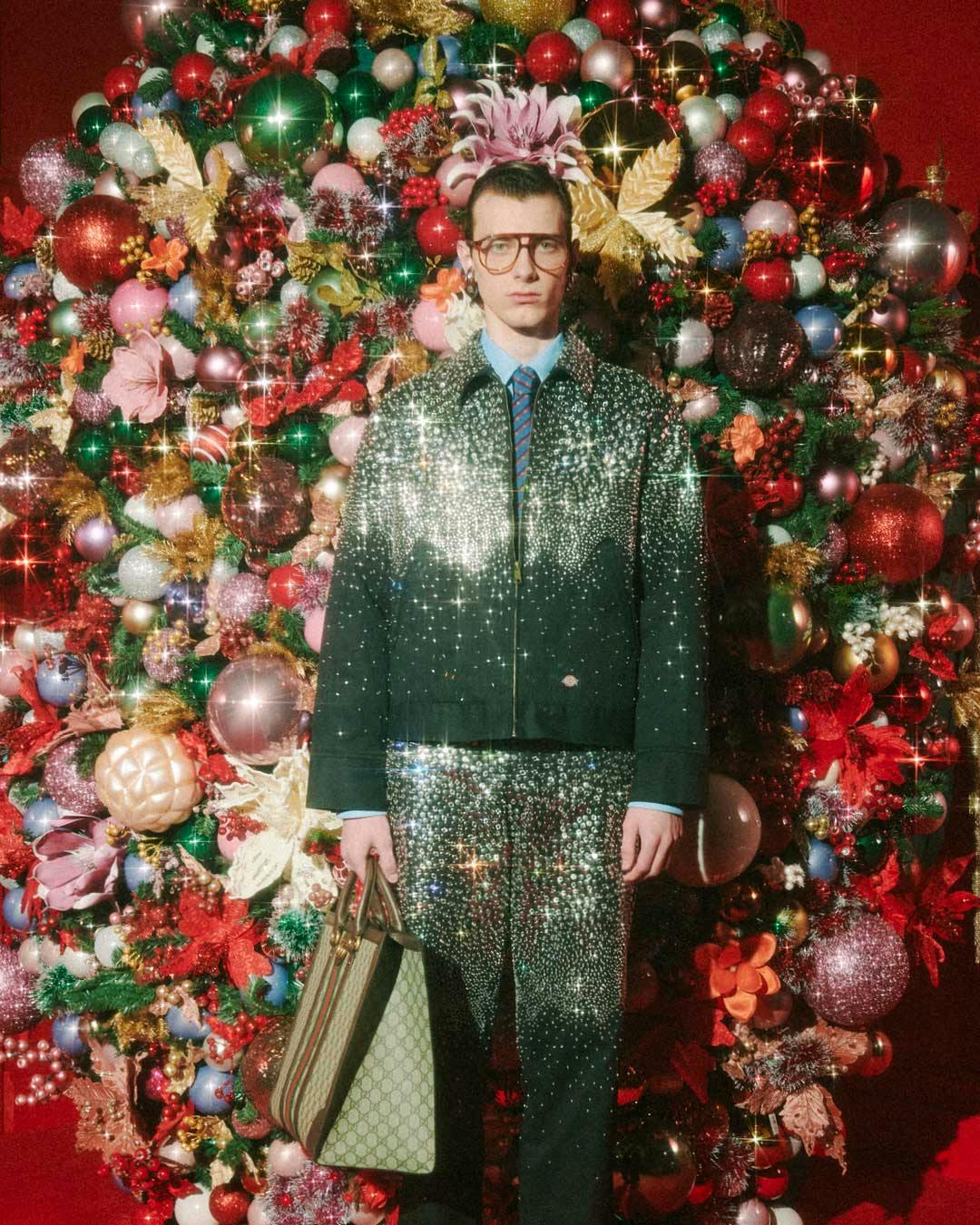 From an observer's perspective, it's pleasantly jarring to see that humble Dickies logo meet Gucci's vivacious accoutrement atop a pair of classic 874 work pants priced at four figures. That's just part of the fun: it's like taking in a pop art exhibit that reframes consumer goods as one-off masterpieces.
This obviously isn't a drop for the masses: it's a pre-Christmas treat imagined by the singular luxury house at the cutting edge of cheekily extreme elegance.
And it's not like higher-end Dickies team-ups are entirely new (though Gucci puts the rest of 'em to shame).
But let's face it: no one does this kind of thing better than Gucci.
If anyone's gonna cook up the world's most expensive Dickies, there ain't a fashion house on the planet better suited to the task. Are we gonna see some Gucci Timbs next?