After teasing the new silhouette in May through a collaboration with Japanese streetwear favorites mastermind JAPAN, Havaianas has dropped a full range of colorways of its progressive new flip flop, the Tradi Zori.
The Tradi Zori introduces an entirely new shape to the flip flop category, although its design (and name) are directly informed by two products that have majorly influenced Havaianas' history – the traditional Japanese zori sandal and Havaianas first flip flop, the Tradicional.
The story goes that Havaianas was founded after executives from Brazilian sporting goods company Alpargatas traveled to Japan in the early '60s and were taken by the Zori's durability and affordable design. On returning to Brazil, they redesigned the Zori to better suit the needs of Brazilian workers, making it more ergonomic and switching out rice straw for rubber so it was waterproof. This new flip flop was named the Tradicional and to this day it remains one of the most popular lines in Havaianas' collection.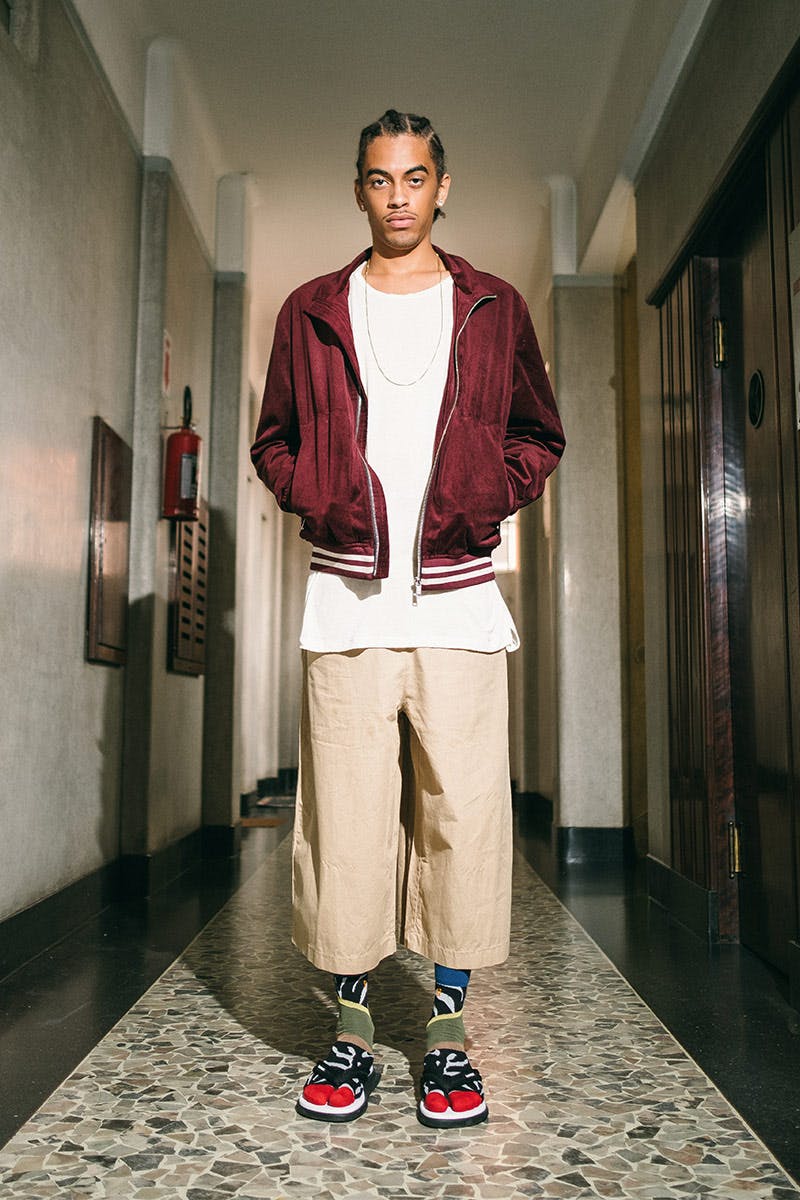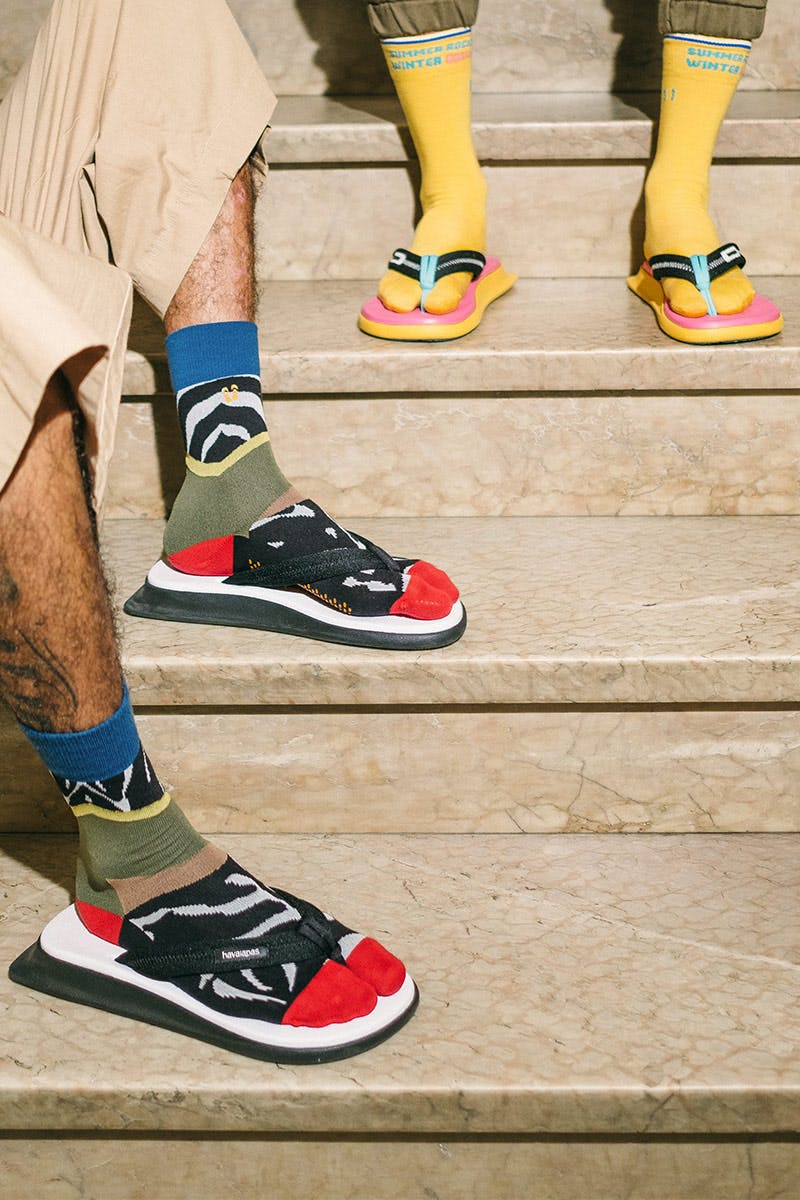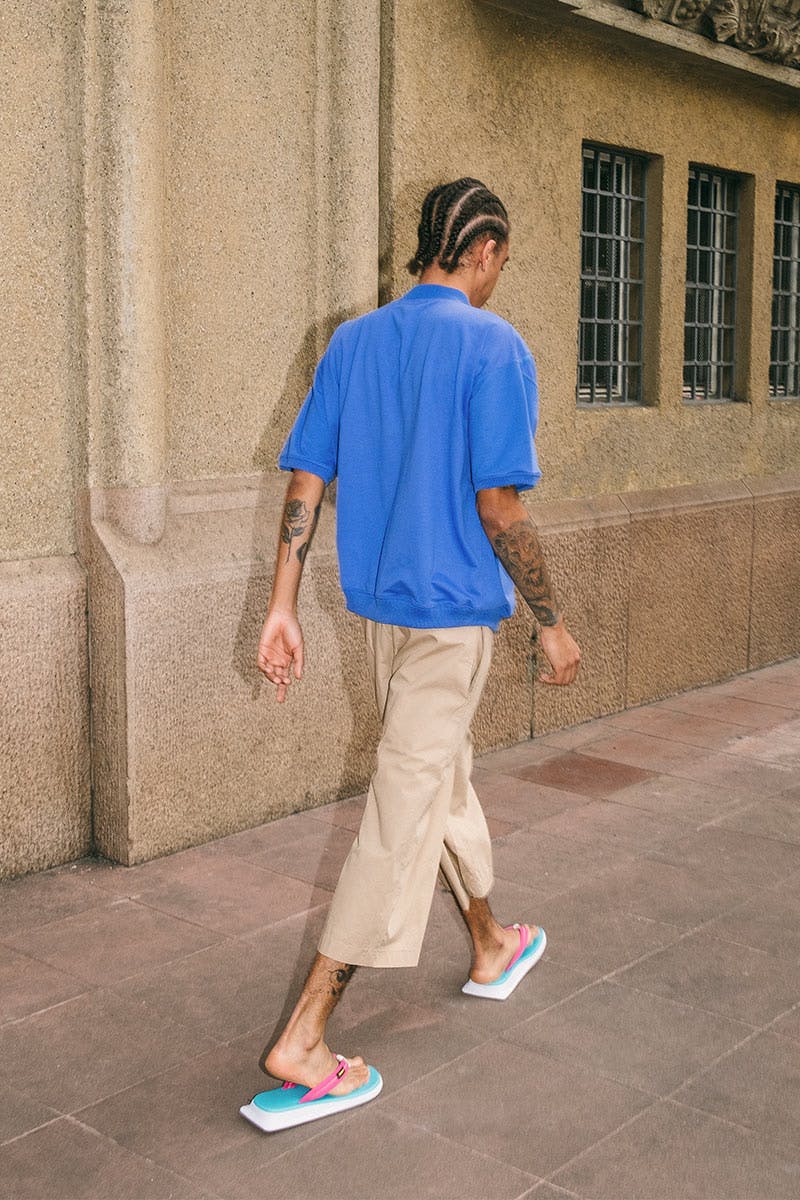 Following in their footsteps, the designer of the Tradi Zori, Leonardo Fujisaka, embarked on a trip to Japan and he too came back inspired. "The high level and quality of their products really opened my mind, and I was really inspired by how traditional products are still very present in modern-day Tokyo," says Fujisaka. "As the most famous worldwide flip flop brand, we always need to push and expand the category's vision and I think the best way to write the future is by using your DNA to achieve something new but authentic. Considering the Zori was the first inspiration for our brand, why not use it to inspire this new product."
The Tradi Zori is a flip flop innovation, introducing new proportions and a more modern, oversized shape to the category making it suited to city living rather than the beach. Taking cues from the traditional Japanese zori, Fujisaka reimagined its wide, angular sole in cushioned EVA rubber and combining it with a soft, rubber footbed, grippy rubber outsole, and wide fabric strap. The colorways are lifted directly past color palettes of the Tradicional.
In the words of fashion favorite Leo Mandella aka @gullyguyleo, who was one of the first to get his hands on the new flip flop, "The bright color-blocked design makes these so easy to style into any outfit for me. I always thought flip flops were for the beach but now I'm actually able to rock these in my day to day fits." Kofi McCalla aka @icykof was also one to unbox the flip flops ahead of anyone else, and he explains "I love how the shape of these Havaianas is really bold and unique. A conversation piece. And how much I love Japanese influences, I feel these best represent me. I like different, I like to stand out. And I look to Japanese culture for inspiration on projects I work on."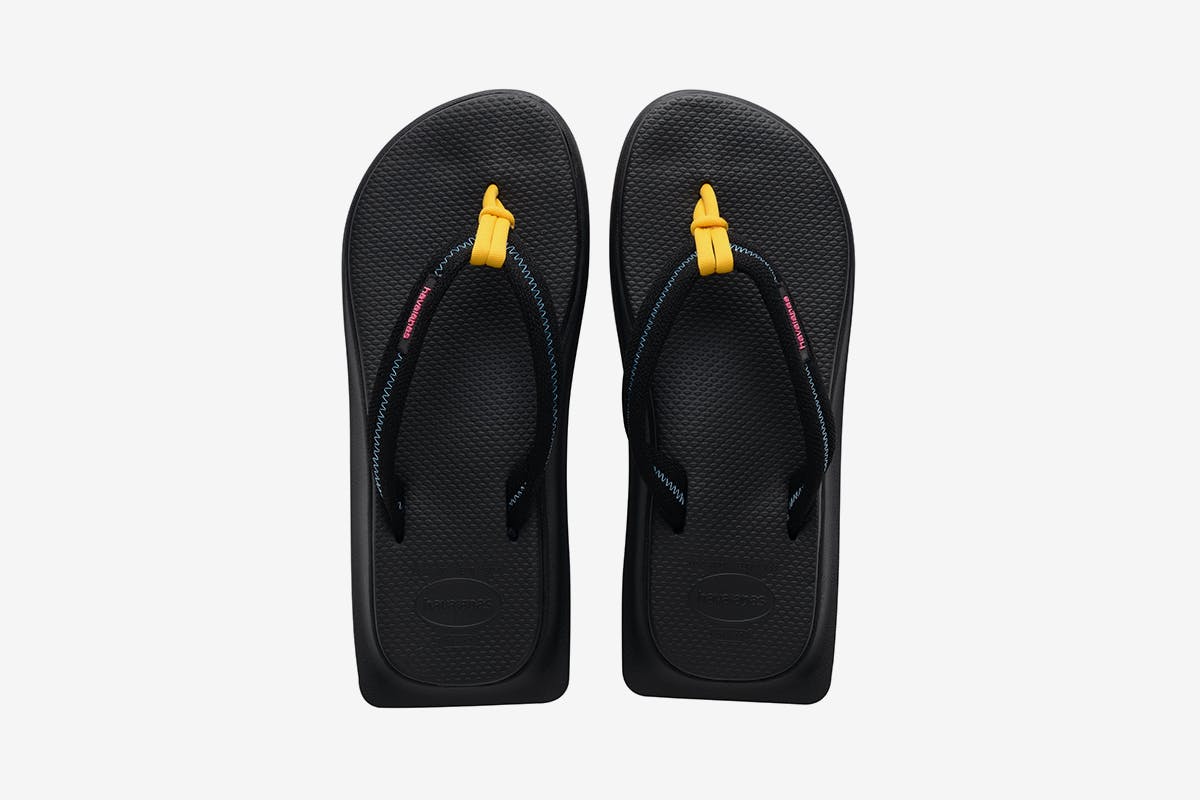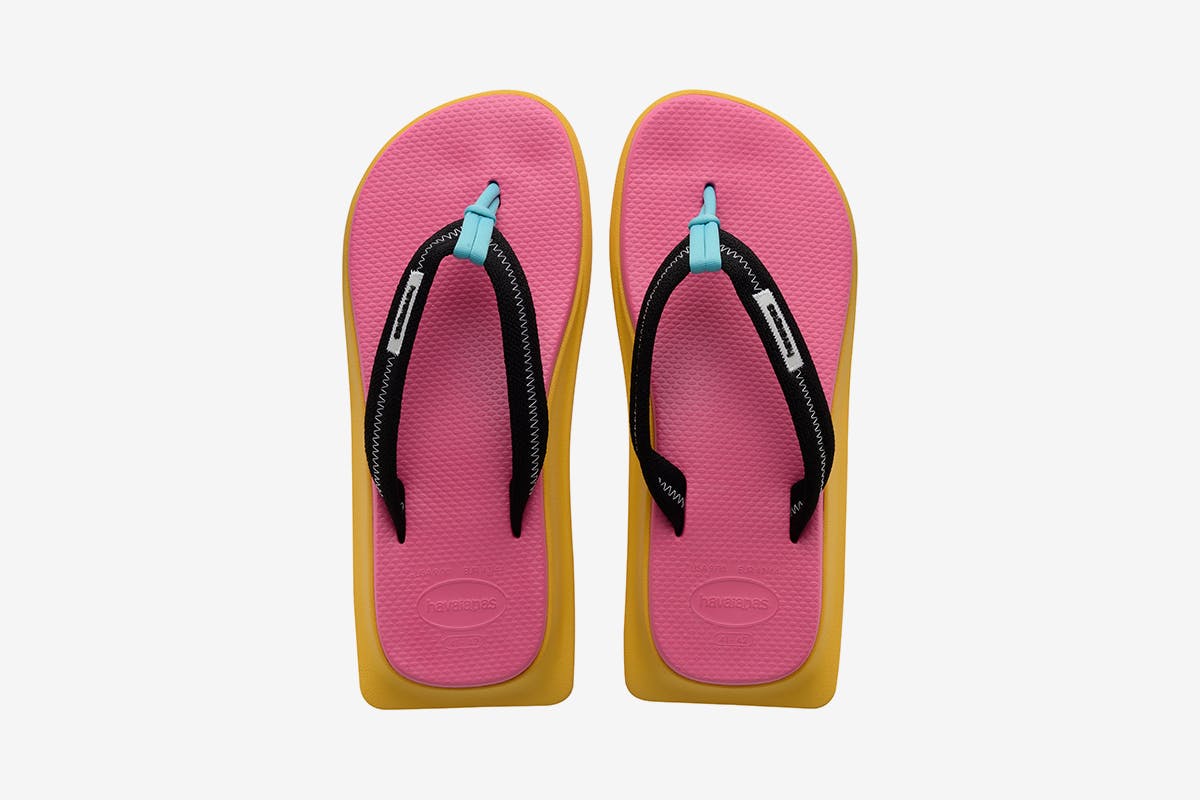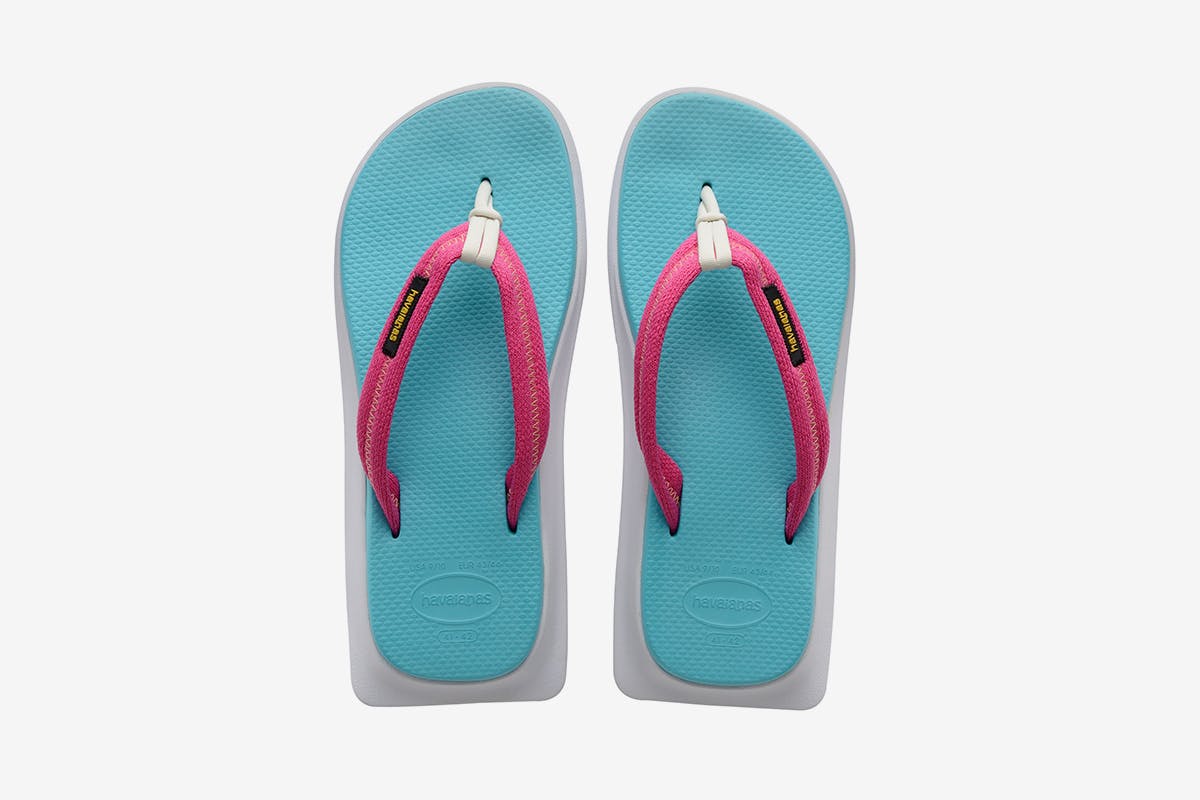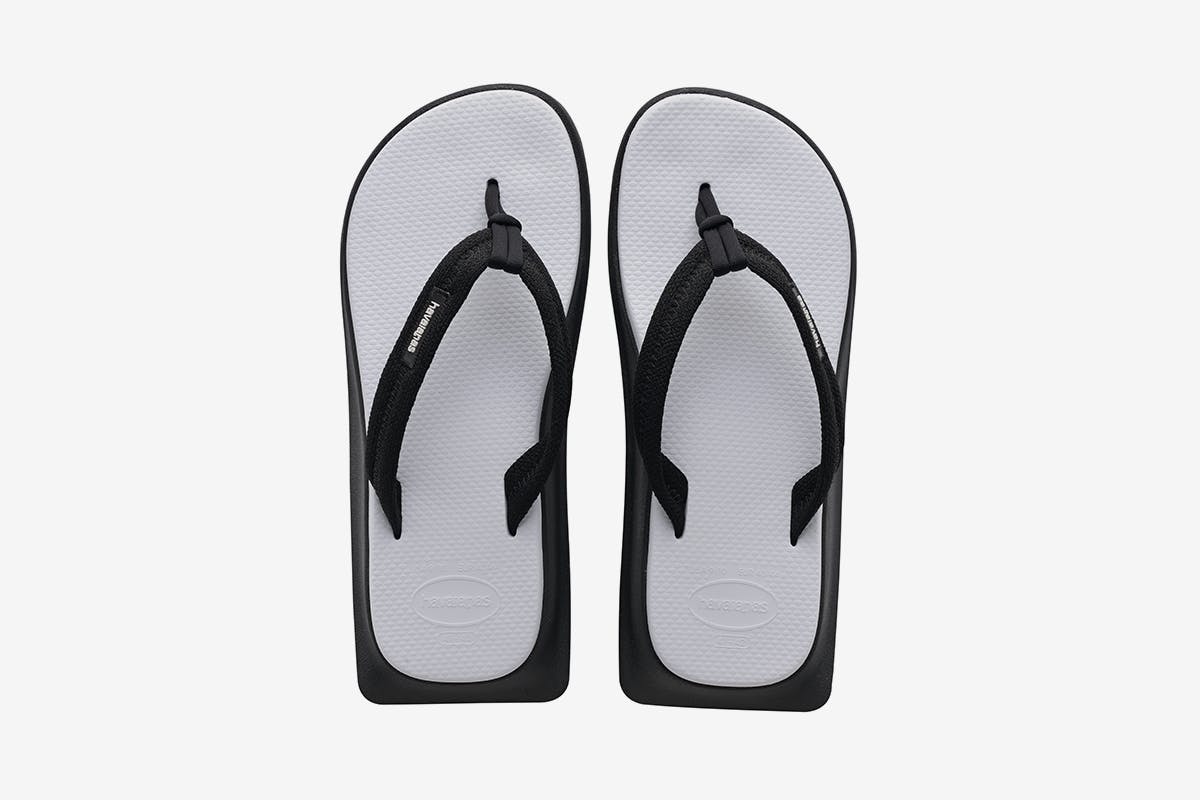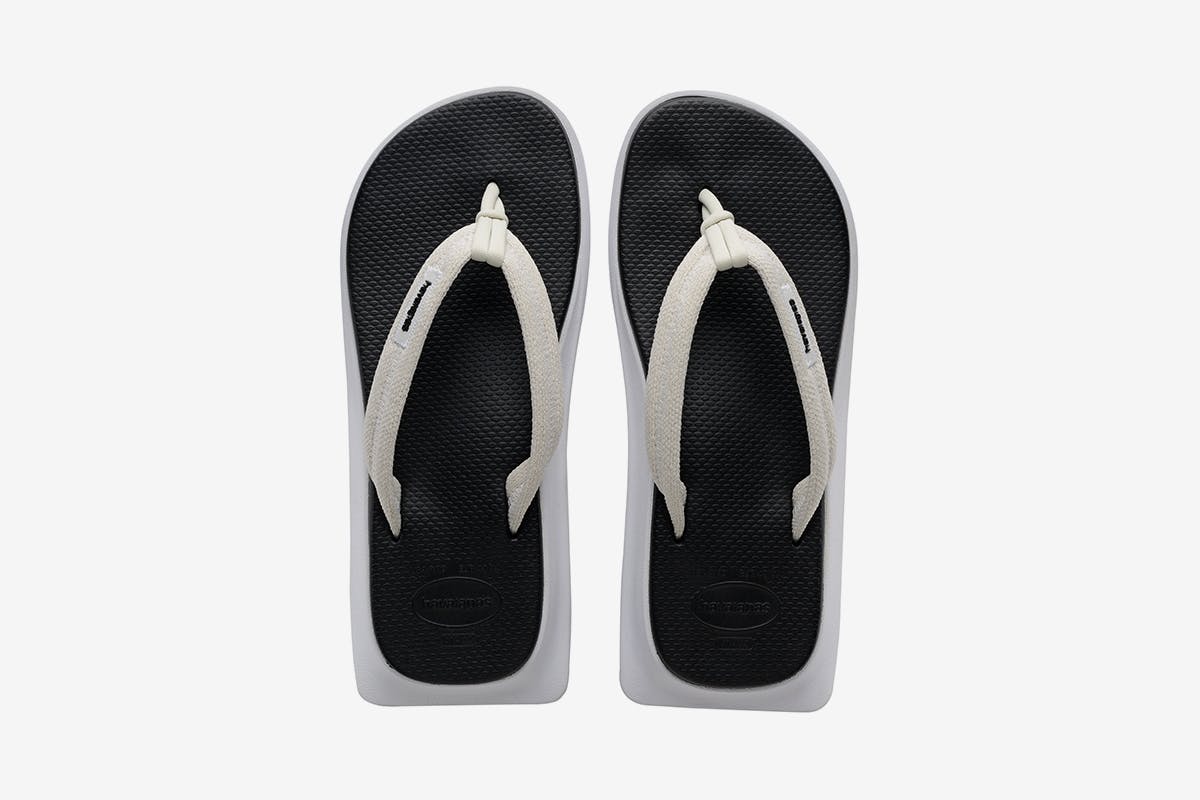 The Tradi Zori is available in limited quantities and retails for $80/€75. Shop them here (for US readers) and here (for EU readers).