Aside from a few encouraging studies that tell us half a bottle of wine can replace our gym time and prosecco will stave off dementia, most health research points to alcohol intake as a "risk factor" for a multitude of diseases and Sunday mornings hugging the toilet. Still, it can be a tough vice to kick. Angela Waters speaks to experts about how people are using mindfulness to develop a less indulgent relationship with drinking.
Taking a break from booze is one of the most popular detoxes — but for those who make it to the end of their specified time period there is always the question of, "what now?" For many, it's a choice between two options: either you follow in the footsteps of the growing number of straight-edge hip-hop artists (including Tyler the Creator, Kendrick Lamar and Vince Staples) and quit altogether, or you head to your nearest bar and celebrate your period of sobriety with a stiff drink.
But there is also a third option. "Mindful drinking" is said to be the new health trend among millennials and, if you approach it in the right way, it might just save your impending summer of excess drinking. It focuses less on the all-or-nothing approach of alcoholism treatment programs and instead asks people who are drinking heavily to examine their thought processes and behaviors.
"Often, people drink because something is boring or they don't want to be there," Laura Willoughby, founder of the mindful drinking organization Club Soda in England, told Highsnobiety. "But the answer to not wanting to be somewhere is to go home and treating yourself with consent and giving yourself permission to do what is right for you."
Although Willoughby has led a sober life for more than five years, she started Club Soda to create a place for people who think they are drinking too much but do not need professional help. "We are taught—particularly in the UK—to deal with all of our problems and emotions with alcohol," Willoughby said. "If you are happy, you drink. If you are sad, you drink. If you are stressed, you drink. People need to learn new ways to deal with those internal triggers."
In addition to drinking to validate emotions, externally, most family events and social functions also revolve around alcohol. "We try to get people to think of what all of those external triggers might be and plan for them so that they know that if they are not enjoying an event they can leave or help them find an alternative drink. You are trying to change a habit that is ingrained," she said.
Club Soda events are completely dry during the daytime, but the group also has pub-crawls and events where they teach people about low-alcohol alternatives and strategies to reduce drinking, like waiting until the second or third round to order something alcoholic.
But Club Soda is not the only social organization focused on creating a more mindful way of going out. Before-work raves, like Morning Gloryville and Daybreaker have been trying to get people to swap after-work drinks for dancing at dawn and hangovers for sun salutations.
It's in Your Head, but It Works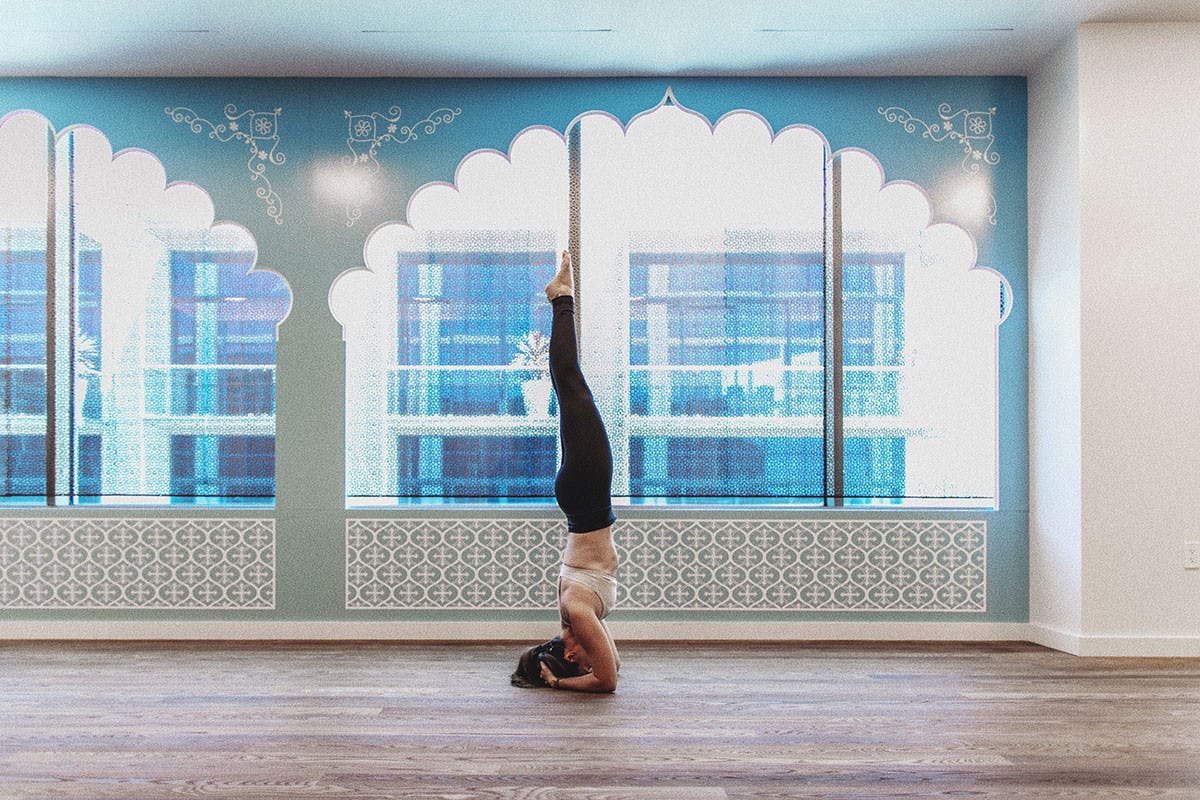 The boundaries of mindfulness are fuzzy at best, ranging from sound therapy to eating with your eyes closed, but the benefits are real. Major university medical schools such as Brown and the University of Massachusetts have added mindfulness centers and studies show that techniques can produce significant results.
"At-Risk-Drinkers" managed to curb their weekly drink count by an average of three alcohol units with less than 20 minutes of mindfulness training, according to a study published last year in the International Journal of Neuropsychopharmacology.
Researchers took a test group and a control group of people at risk of harm from alcohol consumption, giving one general relaxation techniques designed to decrease cravings by reducing arousal, while training others in the mindfulness technique of observing internal experiences and sensations. Only the mindfulness group decreased their intake of alcohol.
Senior scientist at the California-based Alcohol Research Group William C. Kerr told Highsnobiety that he was not surprised by the link between mindfulness and better drinking habits.
"It makes sense that attention to presence makes you want to understand what is going on and would be different from getting drunk," he said. "Anyone who is seriously health conscious will probably try to limit their drinking."
You Legally Can't Call Drinking Healthy
Although Club Soda uses mindfulness techniques to help people curb their drinking, one of the reasons the founders decided to align themselves with the term is that you can run into liability issues when linking alcohol consumption with health claims.
"When you are talking about alcohol you legally can't use the word "healthier," Willoughby said. "We all know about the hangovers from alcohol, but long-term its effects can hurt you in many ways."
Aside from increasing risks of certain types of cancer and liver failure, alcohol can also take a toll on your mental health. A 2015 Chilean study found that adolescent binge drinkers were more likely to be depressed or anxious, this correlation becomes even stronger when binge drinkers were female.
"There is a lot of discussion about changing drinking at the moment, but it is different for different age groups," Willoughby said. "The under 30 group needs to plan for emotional situations around relationships and heartbreak, which they may have been trained to drink through."
Although alcohol consumption has gone down from its peak in the late 1970s to early 80s, with a sharp decline in underage drinking starting in the new millennium, Kerr says that the average woman has started drinking more. Despite this increase and the prominence of alcohol in the media, the majority of people do not have a dangerous alcohol consumption habit.
"The average American probably doesn't drink at an unhealthy level, but there are significant portions of Americans that drink at unhealthy levels or engage in heavy episodic drinking that causes injuries and chronic health problems," the Californian researcher said. "It is not the majority. Only two thirds of people drink at all, among those, a fourth are engaging in problematic behaviors. It is a minority but a sizable minority."
This is one of the realities people see more clearly when they take a step back from mindless drinking.
"Once you begin to look you realize that some people are not drinking when you think they are," Willoughby said. "Part of the joy of removing so much alcohol from your life is that you can begin to see people that have always been there."
Next up; here are eight things you might have missed in Childish Gambino's new video.