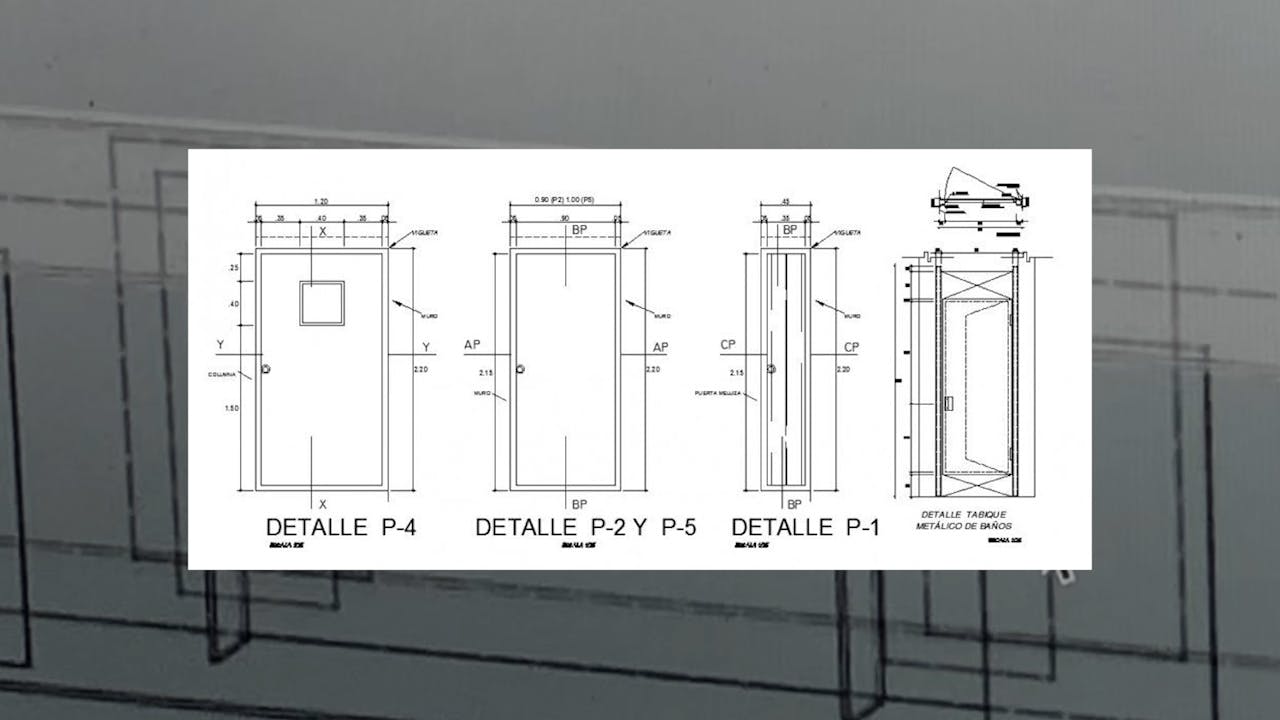 Curated by Highsnobiety and presented during the time period formerly known as Paris Men's Fashion Week, Not In Paris 3 is our third in a series of bi-annual digital exhibitions celebrating creativity in the age of remote interactions. Head here for the full series and cop our new merch via our online store.
While the rest of the world is planning a vacation, Julius Juul is plotting to build a new world. His and his brothers form the Copenhagen-based fashion label Heliot Emil has made a name for itself with its crisp tailoring, metal accents, and tactical textures. Now, the brand is taking its minimal Scandinavian aesthetic beyond garments with the debut of its first furniture collection, featuring a range of pieces made from interlocking aluminum components, including a bench, dining table, desk, and chair. Not In Paris takes an exclusive look at the collection, launching today.
Each piece was designed with all elements of the Heliot Emil brand in mind, from material to scale. "Everything we design is meant to go hand in hand, from a jacket all the way up to a dining table. We're creating an entire universe," Julius tells Highsnobiety.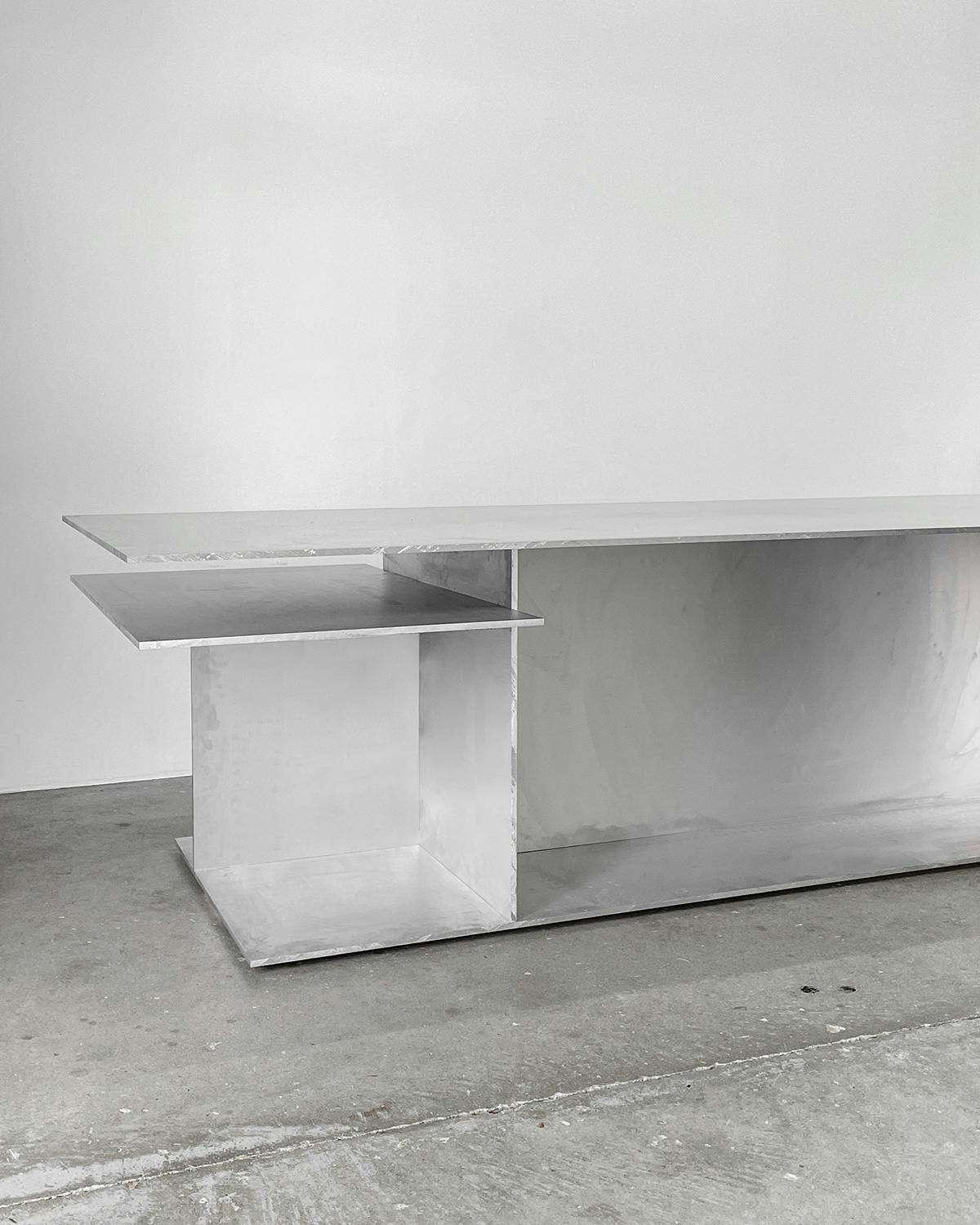 Thinking about creating a universe around a brand and actually taking the steps to design one require two different skill sets: art direction and design. Julius, who co-founded the brand with his brother Victor in 2016, is a rare example of a creative who possesses both. Prior to founding Heliot Emil, Julius worked as an art director for brands like Calvin Klein, which led to an eventual role as designer for Shayne Oliver's Hood By Air while the brand was in its prime. "I was super fascinated by Hood by Air's agile way of approaching projects and their desire to exist in a space that was filled with artistic expression," he says. "They held value to a certain community, and it felt like we were expanding and developing something that was part of a cultural movement."
After Hood By Air, Julius moved on to Kanye West's creative agency, Donda. There he worked on developing the creative direction for everything from YEEZY to music videos and performances. Needless to say, Julius Juul is no stranger to building a captivating identity and getting communities to rally behind a brand.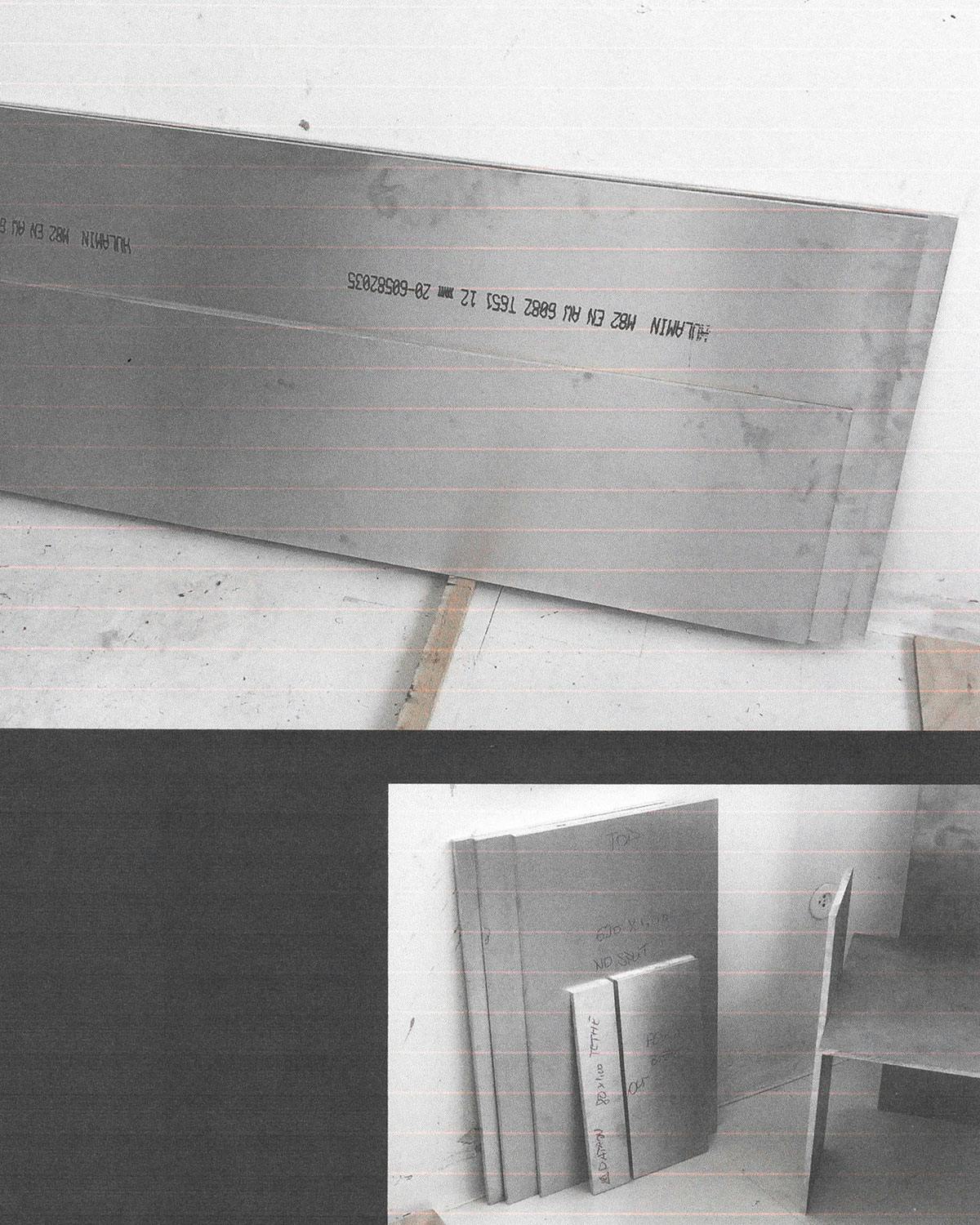 In founding Heliot Emil, Julius took inspiration from his previous work and injected his own flavor. To complement the release of every new collection, the team designs artistic runway shows, presentations, and showroom experiences that create a fully-realized environment for the brand. "We're such firm believers in creating a universe, so the shows that we create are very streamlined with the clothes that we make, and we even consider our showroom experience." Immersion is key: the brand often expresses itself through stylized videos of models interacting with the spaces and clothing. Picture a maze of otherworldly metal sculptures with models in monochromatic technical gear slowly walking throughout.
The runway shows and showroom designs created the blueprint of the Heliot Emil world, but the next step required releasing products that go beyond fleeting moments and have a stronger presence in everyday life. Enter furniture. "It's a natural development for us to expand the Heliot Emil universe with a furniture collection that has more of a long-term impact on people. It's something that can go into people's homes and create an environment that's beyond a garment." Throughout the coronavirus pandemic, many discovered the importance of creating a home environment that is an extension of their personal identity. Fashion cycles come and go, but high-end furniture is a product many people purchase, connect with, and enjoy for life.
When stepping into the new territory, he reached out to an expert. "We worked with the furniture designer Thomas Gayet, who is very familiar with this material. We have also previously used aluminum for our box bags and other elements in our ready-to-wear collections, which generated a natural transition. Only downside is the high raw material cost," Julius adds with a laugh.
His ultimate decision to work strictly with aluminum came from the material's unique properties. "Aluminum is an interesting material because it looks hard and firm but can actually be very malleable. When you're working with it, you can create screw holes just by pure force, and it's quite light when compared to a material like solid steel."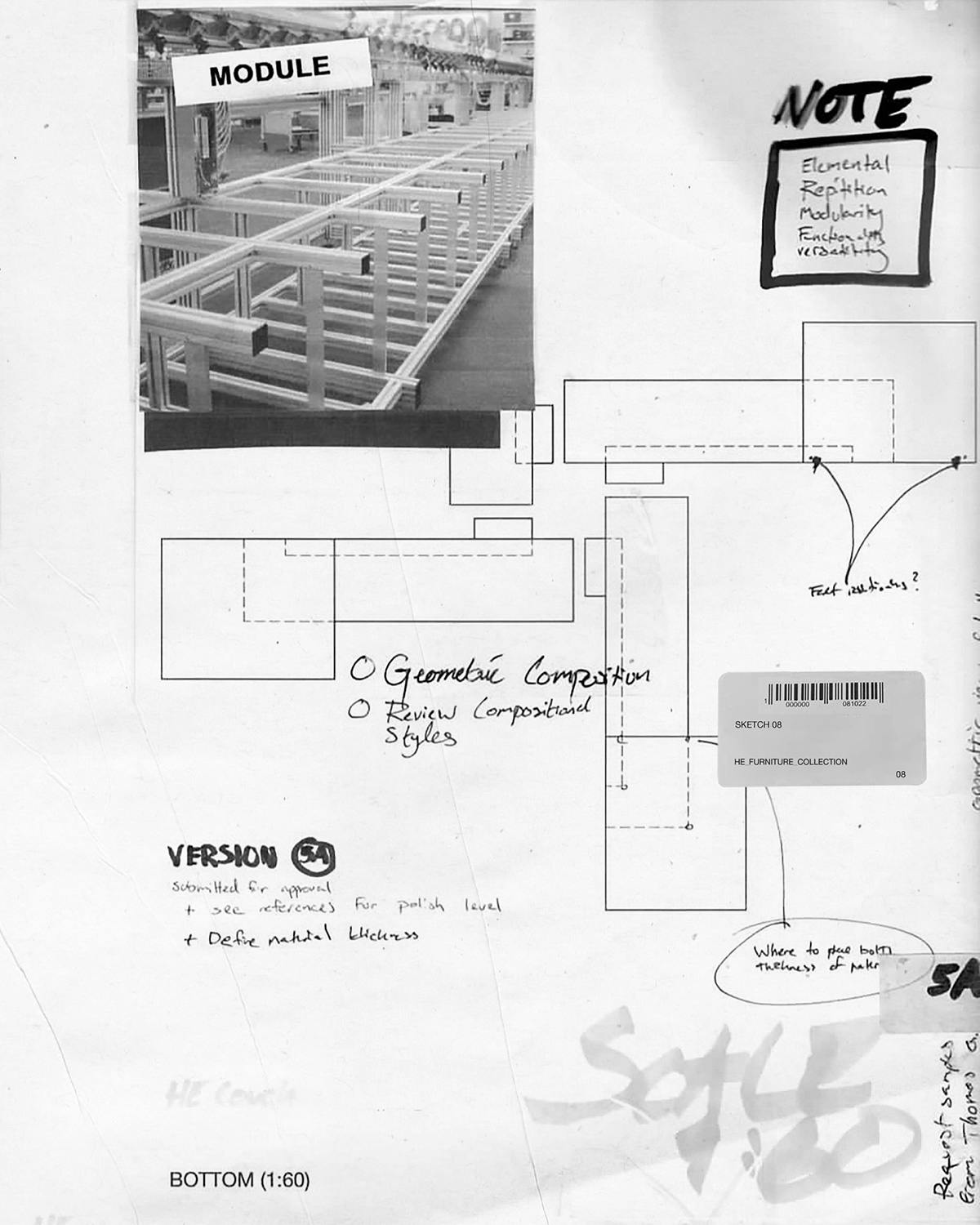 "We're aiming for furniture designs that look like elegant sculptures but are made from very thick, industrial metal," he continues. The bench, for example, acts as the anchor of the collection with sculptural aluminum blocks resting atop each other for support. "Usually, people look at industrialization as something that can't be beautiful, but I've always been fascinated by raw machinery and things like exposed pipes and tools." Julius notes that this mix of aesthetics can easily become too heavy-handed, so he had to strike a delicate balance for the pieces to be successful.
Minimal furniture appears simple, but from a development standpoint, it can be quite the opposite. Furniture designers must have a heightened awareness of scale, material and how each piece will interact with its environment — even finding the right fabricator can be a challenge. If the smallest measurement or material thickness goes askew, it's much more noticeable to the naked eye than with clothing. As a fashion designer, Julius says this slowed design process was an adjustment. "When you're working with furniture, it takes more development because everything is on a larger scale. With the fashion industry, you're looking at two or three months of development for a style, whereas with the furniture industry, you might be looking at two or three years in the making."
The elegance of minimal furniture is not necessarily in a simplified design process but in how effortless designers make the process look when all is said and done. "You really need to do your due diligence before you move onto the next step in the process," he continues. "You can't make a final product and figure out that it doesn't work after the fact in the same way that you can with garment development. Furniture design is a slower process where you master the steps along the way. You have to perfectly modify prototypes and clarify what you want every step in the process to look like before sending anything to production."
"In the fashion industry, sometimes you can take an existing piece that you already have, maybe one from a previous collection, and build upon that piece," he explains. "By modifying it slightly, you can get to a prototype stage where you make the next round of corrections and then do a fitting. Those steps don't exist as much in the furniture design process. You might do a mock-up, but models are usually made in a different material than what your final piece will be."
Due to these long lead times, creating physical prototypes became a big part of Julius's design process. Modeling small mock-ups by hand using materials like foam board was an easy way for him to get a sense of scale and aesthetic before sending the final designs to the fabricator. It was also a helpful way to test how the different pieces would work together spatially. Following the prototype process, the team put the designs in 3D CAD software to test important factors like pressure points and balance before making final renders of each piece.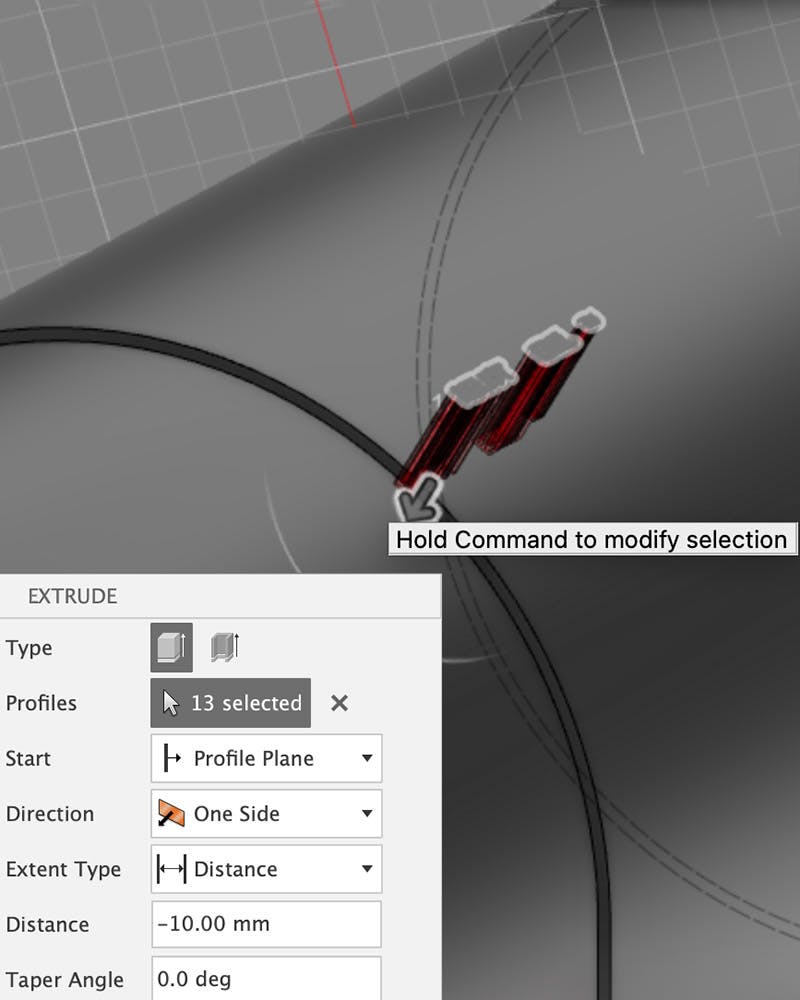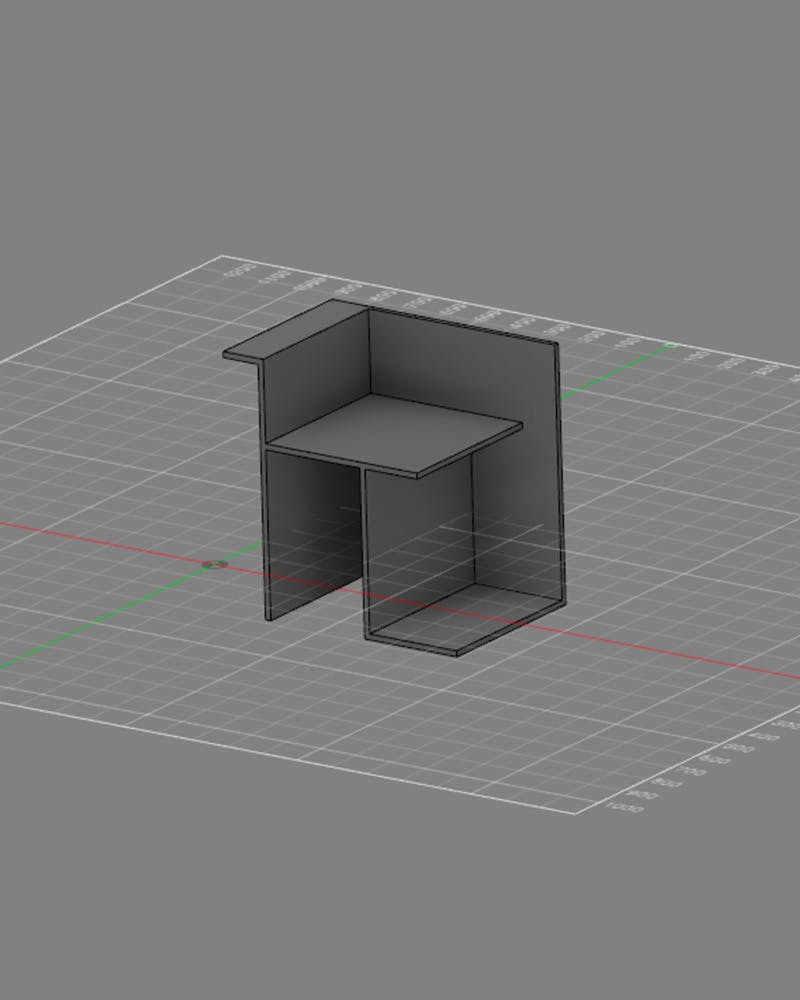 Once a furniture design goes from render to fabrication though, the process is out of the designer's hands. "With furniture design, you can't see the final product before it becomes the final product. I find that scary and interesting at the same time. You can't say, 'We'll just correct it after the fact,' so sometimes you're forced to make decisions and just go with it."
This same "learn as you go" mentality is the foundation of Heliot Emil and, perhaps, the root of Julius's energy and confidence to try new mediums. Julius and his brother Victor started Heliot Emil remotely while Julius still had his creative direction day job. It was his first time actually designing clothing — prior to Heliot Emil, he strictly focused on brand creative direction. "Now I have much more of a grasp of what it takes to create a brand and then a collection. But at the time, I was learning by doing, which is sometimes the best way to learn — just by trial and error."
The Heliot Emil team can now check furniture off their list, but the brand has plenty more up its sleeve. "It's been both a rewarding and a learning process to reach this stage, and we're excited to keep expanding upon our universe and our means of artistic and aesthetic expressions." Case in point, Julius's team is already hard at work designing Heliot Emil's next expansion: homeware. "We're also working on developing objects on an even smaller scale, like a pitcher, a tray, and everything in between."
Julius's goal is to keep expanding until Heliot Emil reaches a point where everything in your home and on your body might be made by the brand. The team recently moved into a larger space in Copenhagen, which they plan to use as the nucleus of the Heliot Emil universe. "We want our collection to be able to fill up our whole studio one day."
Browse a selection from our Not In Paris Gift Shop below, and see the rest of the releases here.