Highsnobiety / Ahmed Chrediy / Highsnobiety
Remember the '90s? A time when baggy reigned supreme, windproof gear was all the rage, flannel shirts around the waist was a real thing, and wallet chains were massive (both in length and popularity). Whether its the comfort of said styles or simply the hedonistic associations linked to the decade that gave us Mario Kart, boy bands, and the internet – the resurgence of everything '90s has been about for quite a while now and shows no sign of waning any time soon.
Inspired by that decade and today's trends, H&M has looked back to styles gone by and delivered a new '90s-flavored collection for its streetwear concept arm, Divided. Aptly titled Remixed Nineties, the new range is a collage of '90s references. By "remixing" notable styles from that era, H&M invites the wearer to do the same by mixing and matching them with threads from their own wardrobe.
The Remixed Nineties range nods to various styles and trends of that era from grunge-style flannels, to skate windbreakers, and chunky sneakers. In line with H&M's versatile approach to clothing, there is something for everyone wanting to add an affordable '90s streak to their wardrobe.
The expansive collection comprises all the basics including tees, hoodies, and sweaters, as well as flannel shirts, washed-out jeans, striped sweatpants, and a selection of transitional jackets including windbreakers and puffers. Accompanying the apparel offer are canvas vulc sneakers, a chunky runner, bucket hats, caps, and side bags.
Highsnobiety / Ahmed Chrediy / Highsnobiety
We got our hands on a selection of pieces from the Swedish retailer's retro-flavored offering and, inspired by the aesthetic and spirit of skate culture during that decade, headed to the heart of Europe's skate scene – Barcelona.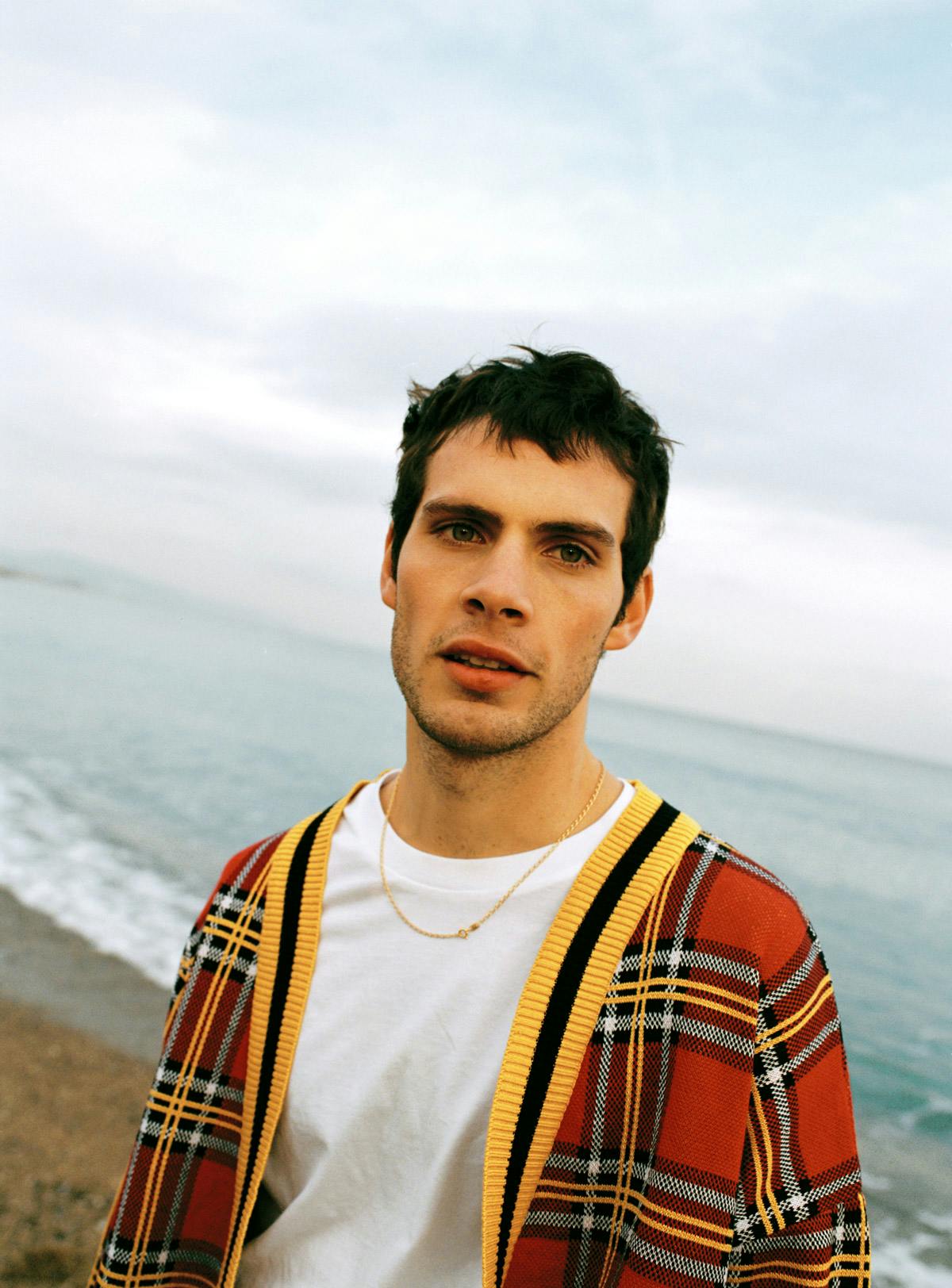 Shot at the Marina, a wide smooth waterfront ideal for ocean-side cruising, stylist Gabriella Norberg demonstrated the versatility of the drop, styling it with contemporary and vintage pieces from high-fashion brands. Peep her looks in the pictures on this page.
The Remixed Nineties collection is available now at hm.com and in select H&M stores worldwide.