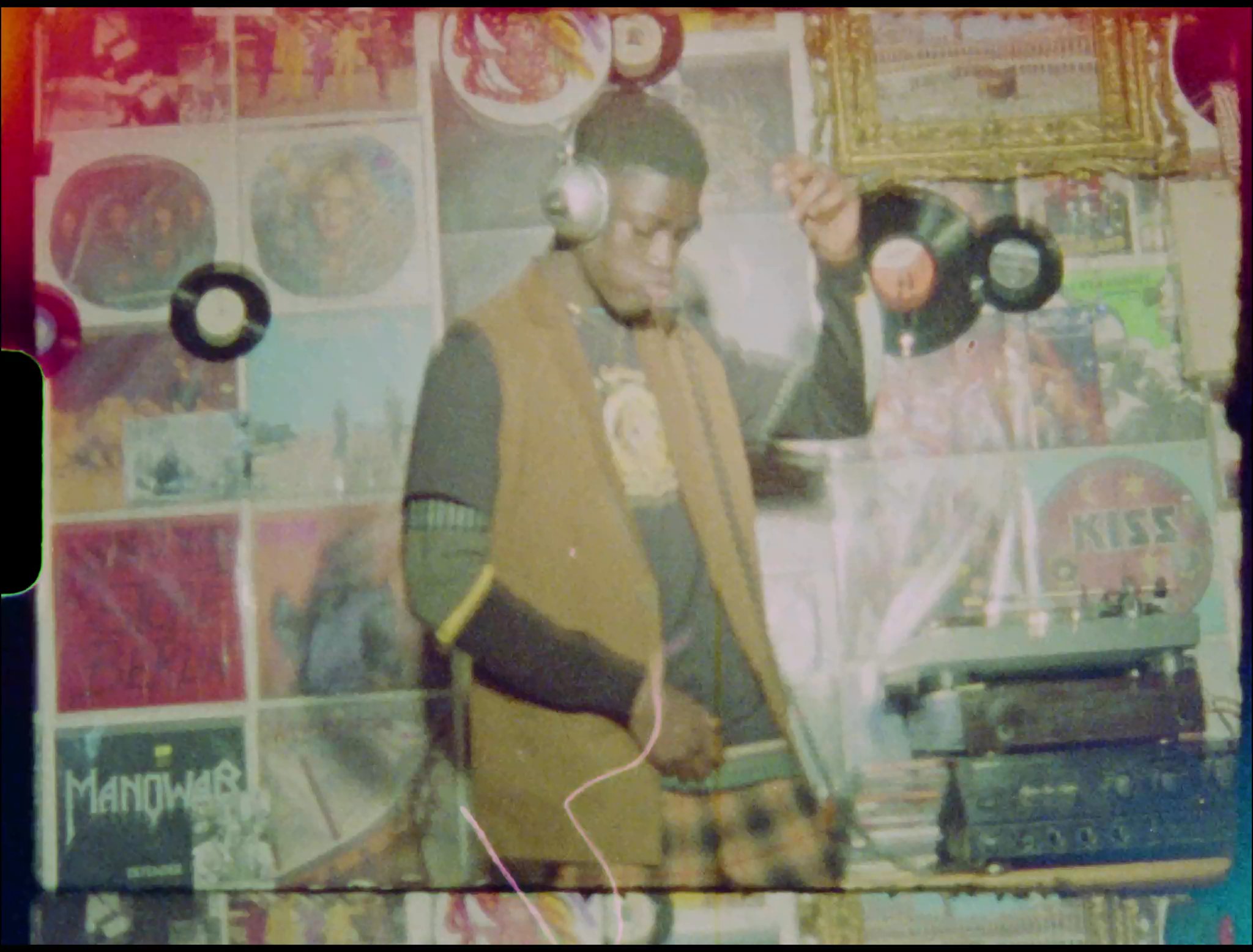 Fan culture can exist around almost anything these days thanks to the internet. With unprecedented access to information, anyone can read up on and obsessive over pretty much anything they want to. Not only that, but we can also connect with those that share our obsessions, so regardless of what niche artist you're into, you'll be sure to find someone out there that feels the same way you do.
But in the days before social media and the internet, it was a completely different game. Being a fan was a serious commitment that resulted in stacks of fanzines, poster-plastered bedroom walls, and, for the hardcore, weekends at specialist conventions. Out in the public, one of the few ways of visually expressing your devotion was by wearing a t-shirt.
As the resurgence of everything from the pre-internet days of the '90s continues, H&M has looked to this idea of fandom for its latest Divided collection.
Highsnobiety / Ahmed Chrediy, Highsnobiety / Ahmed Chrediy
Aside from being a form of self-expression, wearing t-shirts from your favorite band or show was also a way of uniting with like-minded peers. Back then, whether you were a skater, a metalhead, or into hip-hop, crossing someone on the street wearing the same band shirt as you would result in a subtle nod of respect at the very least.
Highsnobiety / Ahmed Chrediy, Highsnobiety / Ahmed Chrediy
Today, band shirts are not held in the same regard as they once were, even if our need for conspicuous consumption as a way of showing what we stand for hasn't changed. Nevertheless, such designs still play into our nostalgic leanings and, when taken out of their intended context and styled in new ways, can bring an ironic retro touch to a modern outfit.
H&M's latest collection of t-shirts is a tribute to those who came of age in the era of the band shirt and spent (too) many hours loitering in record and DVD stores. The range of printed tees references bands but also cable TV shows, cartoons, comic books, and iconic tech brands from that era.
Highsnobiety / Ahmed Chrediy, Highsnobiety / Ahmed Chrediy
In the spirit of the new collection, we got hold of some of our favorite T-shirts, headed to one of Berlin's oldest record stores, and then styled them alongside some of the best pieces from brands from this season. Peep the tees styled by Greta Tettamanzi with vintage pieces from her own collection in the images above and head to hm.com to cop the new collection.
Highsnobiety / Ahmed Chrediy, Highsnobiety / Ahmed Chrediy