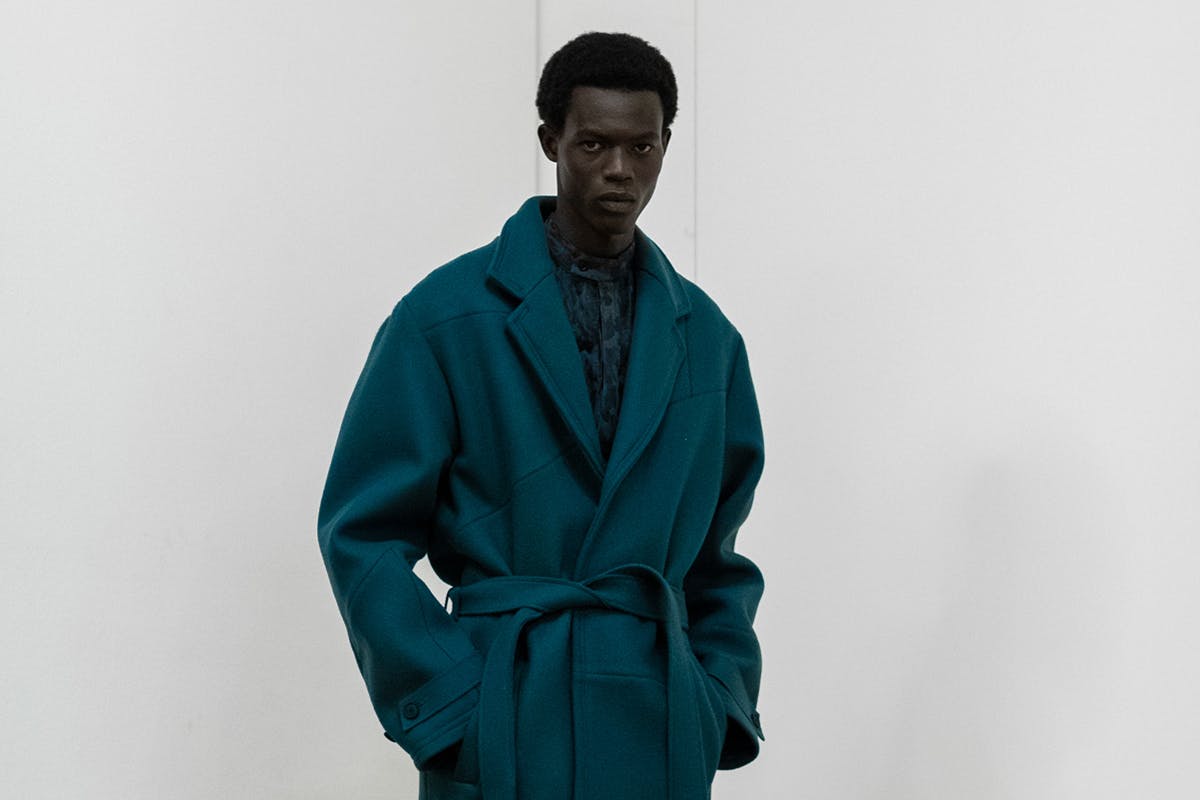 "Defend and support by any means necessary. Black liberation, families, businesses and resources," A-COLD-WALL*'s Samuel Ross wrote on Instagram Tuesday afternoon. The message is clear, those with the means to do so must contribute beyond activism on their feeds.
For Ross, this step-up means setting two clear actions in motion, with more to follow. Firstly, the London-based designer and his team are setting up a £25,000 grant to be distributed among 10 independent black-owned businesses. The 10 individual grants of £2,500 can be applied for by any black-owned businesses operating within sectors including design, technology & IT, accommodation and food services, arts and recreation services, education and training, public administration and safety, and professional, scientific and technical services (Those wanting to apply can email foundation@a-cold-wall.com).
Secondly, Ross and team have donated over £10,000 via ActBlue to Black Lives Matter Financial Aid, aimed to be distributed to those on the frontline.
A-COLD-WALL* is among a growing group of independent fashion labels who are actively showing leadership by donating a part of their revenue to causes including bailout funds and community development initiatives. On Saturday, direct-to-consumer beauty brand Glossier led the charge, donating $500,000 across organizations focussed on combating racial injustice while allocating an additional $500,000 in the form of grants to black-owned beauty businesses.
The following day, London designer ASAI posted on Instagram that the business would be donating a percentage of profits to the Black Lives Matter movement going forward. Shortly after, Eckhaus Latta said publicly that it would be matching all donations made to The Bail Project. "DM us a screenshot of your donation receipt," the New York-based brand wrote.
Since then, more young fashion brands have followed. For the entire month of June, Peter Do is committing 100 percent of net profits from its e-commerce sales to black founded organizations and frontline charities who fight for black equality and racial justice. At The Elder Statesman, 100 percent of all its web proceeds this week will go to Color of Change and Campaign Zero. Meanwhile Tremaine Emory of Denim Tears has said all proceeds of his new line will be donated to the 'Know Your Rights Camp', which provides resources for black and brown communities, including the hiring of defence attorneys for those protesting police brutality. Advisory Board Crystals will also be donating funds of its newly designed T-shirts to various organizations.
Other smaller brands that have donated towards these causes include Raised by Wolves, Dime, Bronze56k, Richardson, Collina Strada, Saks Potts, Totême, Ganni, Marques' Almeida, Lou Dallas, Shrimps, Vaquera, Rick Dove and Jonathan Cohen.
Over at 15 Percent Pledge, founded by designer Aurora James, a call to major retailers is out urging them to pledge 15 percent of their shelf space to black-owned businesses in relation to black people accounting for 15 percent of the population in the United States. On its Instagram, 15 Percent Pledge explains how 21 percent of black-owned businesses say they don't think they'll survive the pandemic. For white-owned businesses, only 5% said the same.
Over on the fashion conglomerate side, most brands have remained silent.
As of Wednesday afternoon, only a handful of major luxury fashion houses, fast fashion retailers, or sportswear conglomerates have openly announced a donation to any fund supporting black communities. This morning, UNIQLO said it is joining forces with The American Civil Liberties Union (@aclu_nationwide) and will donate $100,000 to organizations across the country that support the black community. Stella McCartney has donated to the NAACP Legal Defense Fund, and most recently Gucci said it will support with donations to various funds, along with a commitment by its mother company, Kering, on behalf of all of the group's brands.
They're only a few examples showing how holding big companies accountable works. "What are you doing to stand in solidarity? Your post is meaningless if no actions are actively taken," Instagram user @ykma25 responded under a black squared image of Maison Margiela, which was part of Tuesday's #blackouttuesday initiative which most fashion businesses took part in. "What a silly way to be in solidarity. Your hashtag is still an ad. Try harder, please." @joey1o1 wrote under an Instagram post by Dior that featured a black square with a white text hashtag #DIORSTANDSWITHYOU.
The repeated message of followers demanding action from big brands beyond posting keeps coming back. Now is the time for brands to do much more than just draft an Instagram post; While donations are certainly a good first step for brands to take, a deeper change is needed, one where brands must transparently lay out how they are going to structurally fight racial injustice within their businesses on a daily base. It's what the people demand.