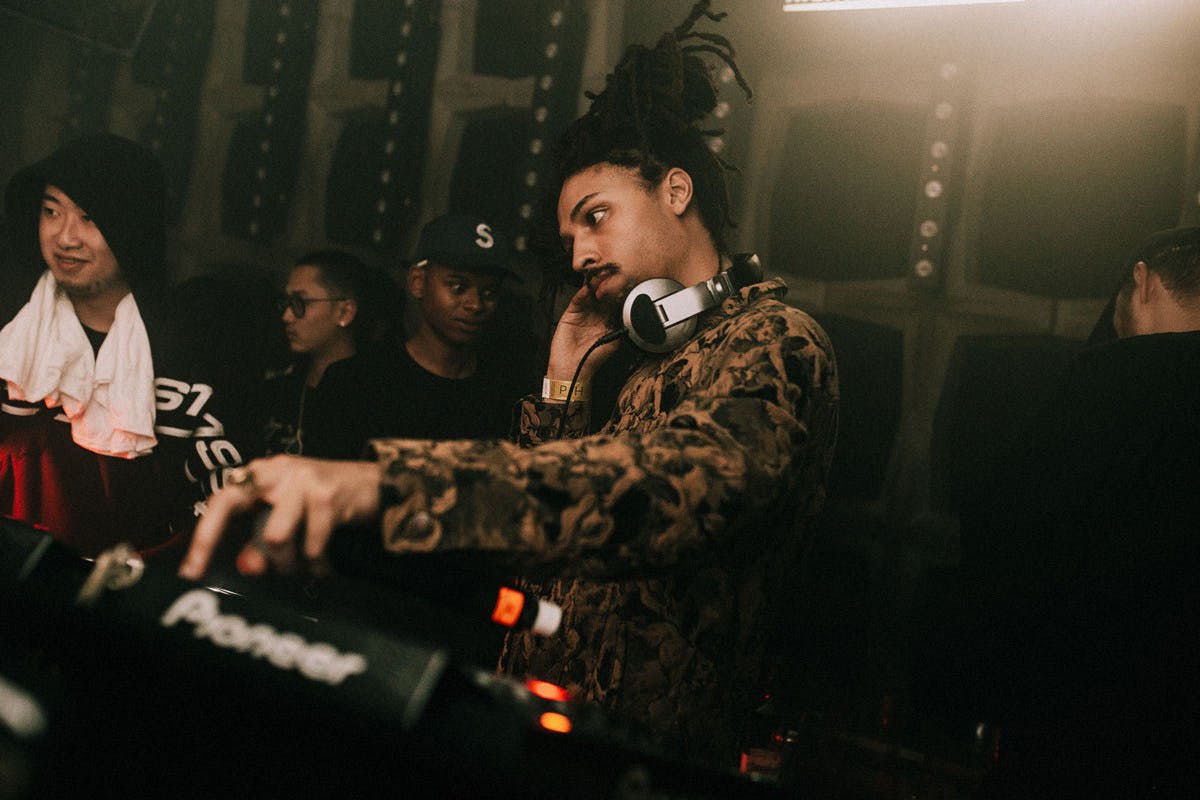 As the surreal and unprecedented global phenomenon of self-quarantine sweeps across the globe, Highsnobiety Soundsystem looks to the game-changers and party-makers of our world, the DJs, to bring us some cheer in this bizarre Covid-19 world. Tune in for original mixes and good conversations straight out of self-isolation.
When Jordan Christie, more commonly known as J Rick, cooked up his 2017 hit "Party Here," not only did he catapult Octavian to superstardom, but he might have created one of the greatest UK rap anthems of all time. Part of the Essie Gang collective, the producer and DJ has toured the globe, spreading his trademark spacious productions and eclectic energetic sound.
J Rick officially put his stamp on experimental UK music when he released his own mixtape No Retreat No Surrender last year. With this project, the producer behind some of the buzziest grime tunes in recent memory, proved he's about much more than making beats for his rapper mates. The eight-track record glides through deep trap-basses, gospel-esque peaks, and ambient house thrills. It is a brave debut, as well as a thoughtful tribute to his late uncle, British boxer Errol Christie, whose youthful face adorns the cover.
It's just the beginning for J Rick, and following three whirlwind years in which his career has exploded, we caught up with the prolific DJ and producer in what feels like one of the first calm moments in a long time: quarantine.
J Rick made a wide-ranging mix for Highsnobiety Soundsystem to get you through this time in Covid-19 quarantine. Hear it, and read our interview with J Rick, below.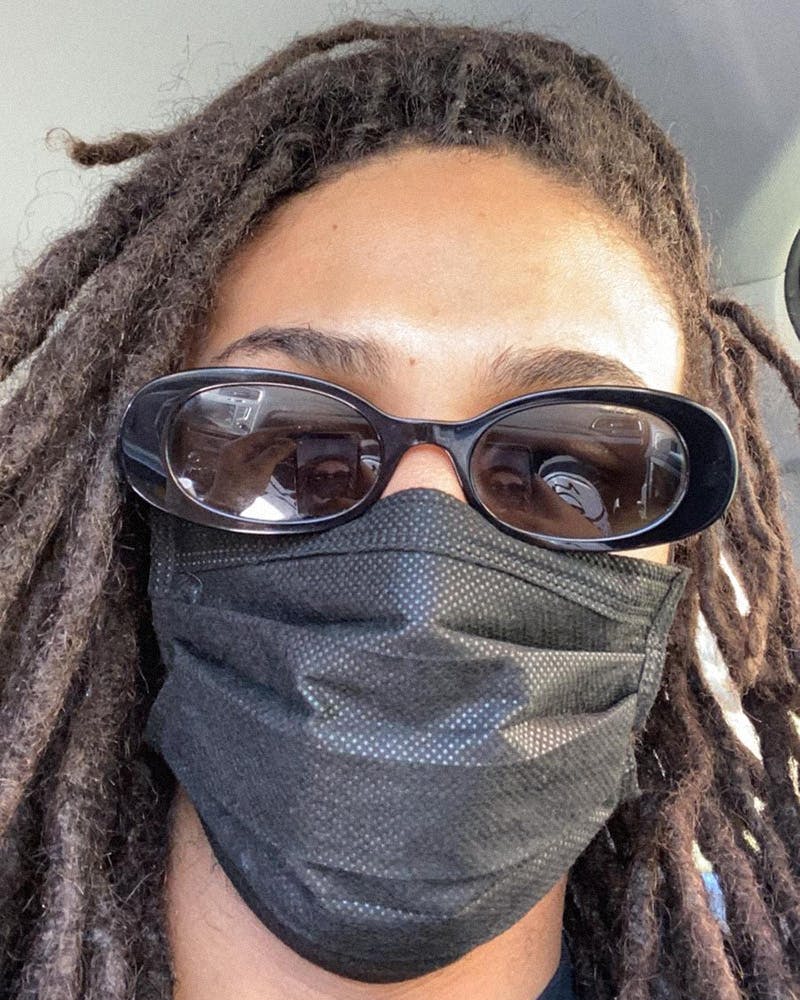 Hey! How you doing today? How's your self-isolation going?
I'm good. I'm just relaxing still, I've been watching Orange Is the New Black. I watched everything on Netflix basically. Been waiting for the new House of Paper season to come out.
I imagine in your line of work, self isolation can be a good thing actually.
Yeah, it's all right. Still, I mean, I spent a lot of time in the studio, but to be honest, I haven't been working all the time. I've been trying to make the most of the break. I'm writing my new mixtape, so that's basically what I'm doing right now.
When did you actually know that you wanted to pursue music and how did you figure out that being a producer/DJ was the path?
I always wanted to do music from when I was very young, like being a producer was always my vibe. I used to listen to Kanye West and Gorillaz, that sort of stuff. Kanye West is always a big inspiration for man still.
We got to know you through your hit bangers for Octavian and Essie Gang, but last year you released your own project 'No Retreat No Surrender.' What led you to release your own music?
To be honest, from as long as I've been doing this stuff with Octavian, I've always been working on my own stuff. When I started writing No Retreat No Surrender was probably around that same time when we did "Party Here." And then we did Octavian's first album, put it out, we toured for a bit and by the end of that year I'd finished my project. So it was time to put that one out.
Yeah, I've always worked on my own stuff. I feel like my stuff just takes a bit longer. It's a bit more personal, so I've got to take more time for that.
The mixtape encompasses all of these different genres. What inspired you and how did it all come together?
Well my uncle passed away. He died from cancer. And he was the big inspiration for me with No Retreat No Surrender. He was the inspiration for a lot of the songs. That was the thing that sort of linked it all together. But now I'm working on my next project. And it's different now, isn't it? Because now I'm writing songs and my inspiration before was about him dying and of course that was a negative thing, but now I'm writing a project that is going to be based on more positive stuff, the stage after mourning.
On the tape you've got a couple of features of course, but it's dominated by moments that are just you. Why do you think that's so important, as a producer, to put yourself at the forefront?
A lot of people ask me about that. For me, I didn't really have this transition period where I was thinking, 'Oh yeah, I'm not in the forefront now. I need to get to that stage.' I just made the music that I wanted to make and released it, you know what I'm saying? So the Octavian stuff came out first and then my stuff came out just after, because it just took a bit longer for me to finish that project. A lot of people think that if you're a producer you're just a producer, but I've always been an artist first. It's always been important for me to release music that I make. Like my next song coming out is with 88GLAM and PnB Rock, so I felt I needed to put that tune out as much as my next mixtape I'm putting out.
Who would you really be down to collaborate with?
A lot of artists that I'm working with are the ones that I've wanted to work with, you know what I'm saying? Like I fuck with Camino and the 88 stuff a lot. Obviously Octo's stuff and people like Rimon and Obongjayar, I got some more stuff with them coming up. And then yeah, I want to work with Gorillaz, a band called Metronomy, it'd be sick to work with Koffee, J Hus and Jae5. I'd love to work with Lil Uzi.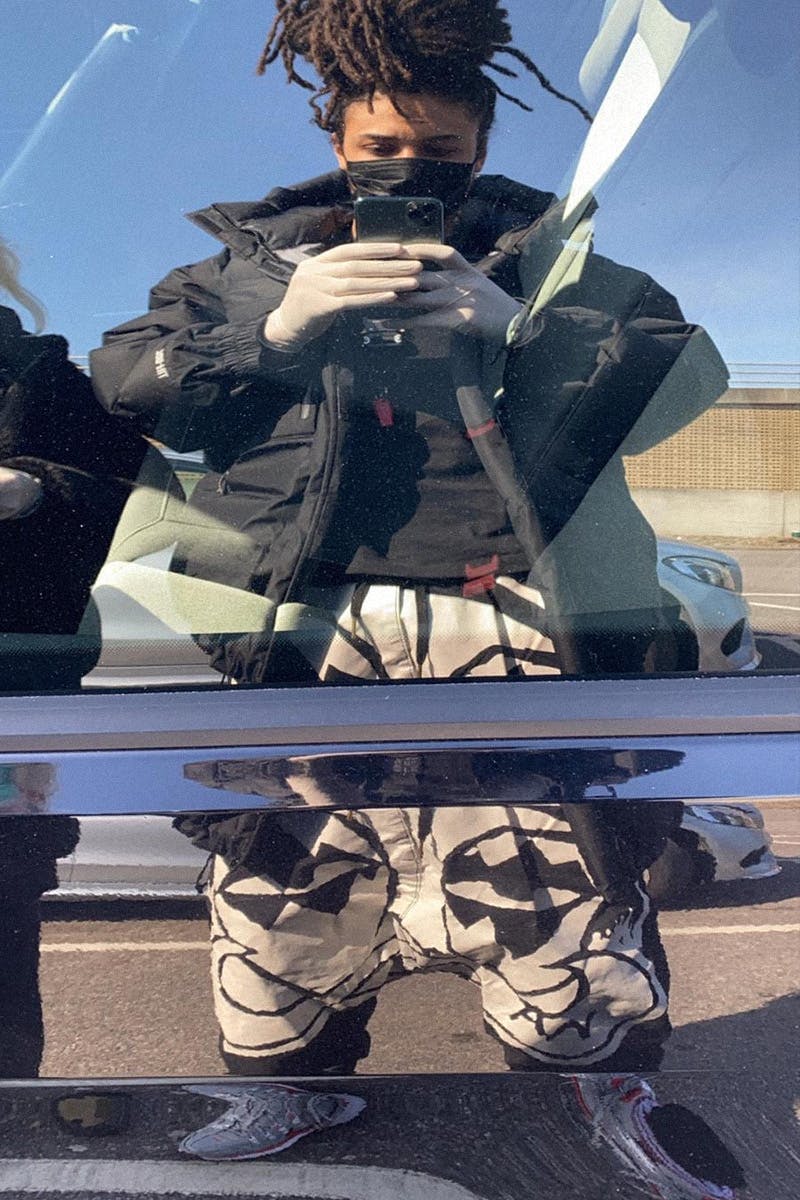 I don't really have a list or anything. I know some producers write down a list of people they want to work with, then make a load of songs that sound like that person and just sort of shoot shots at them. I'm not really into that. I like to meet people and see if we fuck with each other and then take it from there.
I saw you live last year in Berlin actually, and it was so lit. What has been the sickest experience touring or performing?
I really like that Vans thing in Berlin. Also, I did a No Retreat No Surrender party at Laylow, that was certy. Obviously doing the O2 with Travis Scott and Octavian. One of my favorites was when we did a festival in Poland. It's random but people in Poland fuck with this shit.
I want to talk about this mix that you made. I've been bumping it for days, thank you for making it for us. What shaped it? What was your approach for this mix?
Thank you. Come on, I'm glad you like it still. To be honest, when I do mixes I just listen to a few tunes first, make a little idea in my head of what sort of show I want to play, and then I just keep trying until it sounds certy. I don't really try to think too much before I do it. But it's very different when you're doing a mix by yourself in your room [rather] than in front of a crowd.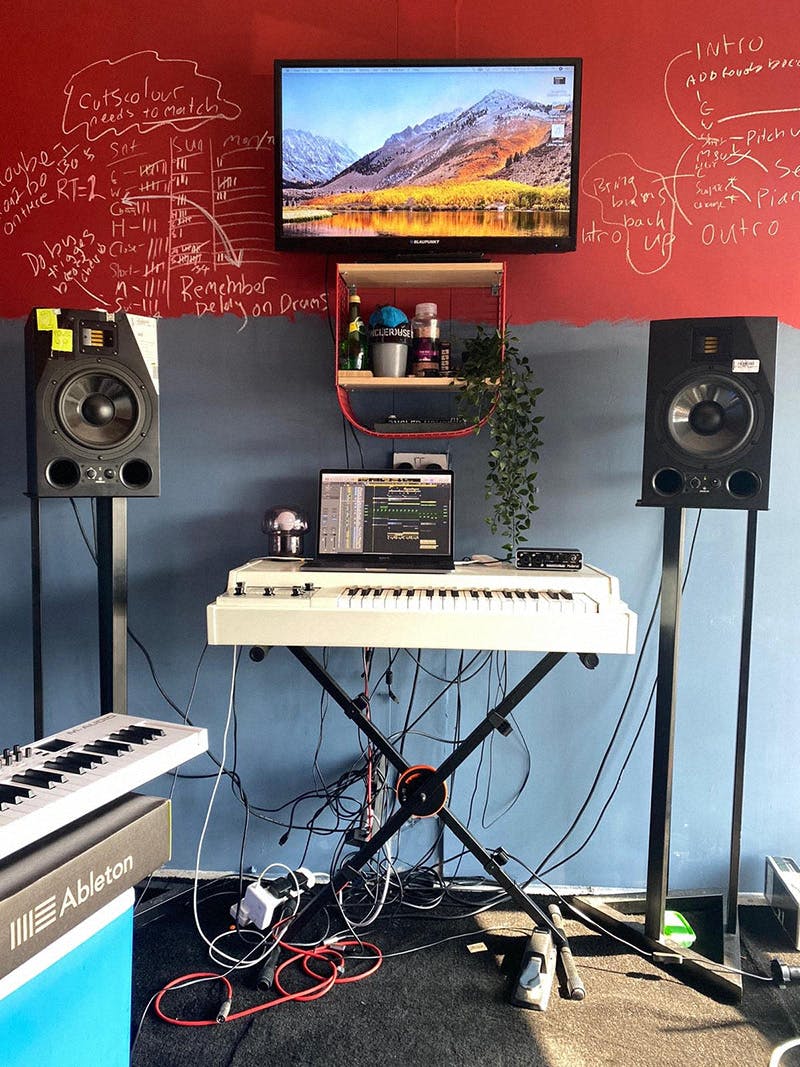 Obviously it's quite a turnt mix, what's your plan for people listening?
I just want them to have a good time and add a bit of energy to their day. When everyone's on quarantine, days can feel the same. I want people to have a little turn up in their day, listen to it in the morning when you're in the shower and that.
What's next for you?
I'm going to write this next mixtape. I've even got a name for it as well. I think it's going to be called Me Not You or something like that. I'm not sure yet, but I've got like a few tracks. Just trying to finish it off and then it will definitely come out this year. I got a tune obviously with 88GLAM coming out, I got this tune with Nafe Smallz, coming out as well, which is going to be the first track from my next mixtape.
Tracklist:
1. Skepta, Chip, Young Adz – "Waze" 2. Lil Uzi Vert – "I Can Show You" 3. Lil Uzi Vert & 21 Savage – "Yessirskii" 4. J Hus – "No Denying" 5. Skepta, Chip, Young Adz – "Insomnia Interlude" 6. Future – "Life Is Good" (feat. Drake) 7. JACKBOYS, Pop Smoke, Travis Scott – "Gatti" 8. JACKBOYS – "Out West" (feat. Young Thug) 9. Young Thug – "Hop Off a Jet" (feat. Travis Scott) 10. Don Toliver – "Can't Feel My Legs" 11. Duke Deuce, Lil Jon & Juiciy J - "Crunk Ain't Dead" (feat. Project Pat) (remix) 12. Young Thug - "Pussy" 13. Lil Uzi Vert – "Bean (Kobe)" (feat. Chief Keef) 14. PARTYNEXTDOOR – "The News" 15. Ari Lennox - "Chicago Boy" 16. Frank Ocean – "Lost" 17. Vic Mensa – "Down On My Lucky" 18. Brockhampton – "Boy Bye" 19. J Rick – "Want" (feat. Octavian) 20. JACKBOYS – "Gang Gang" (feat. Sheck Wes) 21. Skepta, Octavian – "Papi Chulo" 22. Don Toliver – "No Idea" 23. Rich The Kid – "Stuck Together" (feat. Lil Baby) 24. Young Dolph – "Chill" 25. BEAM – "Lost" 26. Lil Uzi Vert – "Silly Watch" 27. Lil Uzi Vert – "I'm Sorry" 28. PARTYNEXTDOOR – "Showing You" 29. SahBabii – "Army"