The ability to traverse multiple worlds is perhaps the apotheosis of any savvy label. Think of all those sleek athleisure lines perfectly suited for both boardrooms and bodybuilding, or, in the case of Japanese brand Goldwin, outerwear that can flit from city streets to the outdoor field.
Established in 1950 in Oyabe, a city in the Western Toyama Prefecture, Goldwin immediately dedicated itself to a minimal and utilitarian sensibility. Since then, it has grown into a sophisticated, technical outdoor apparel brand, deploying sartorial technologies to make sure its brand delivers on promises of versatility, quality, and longevity – all the while mixing and matching effortlessly with one's personal style.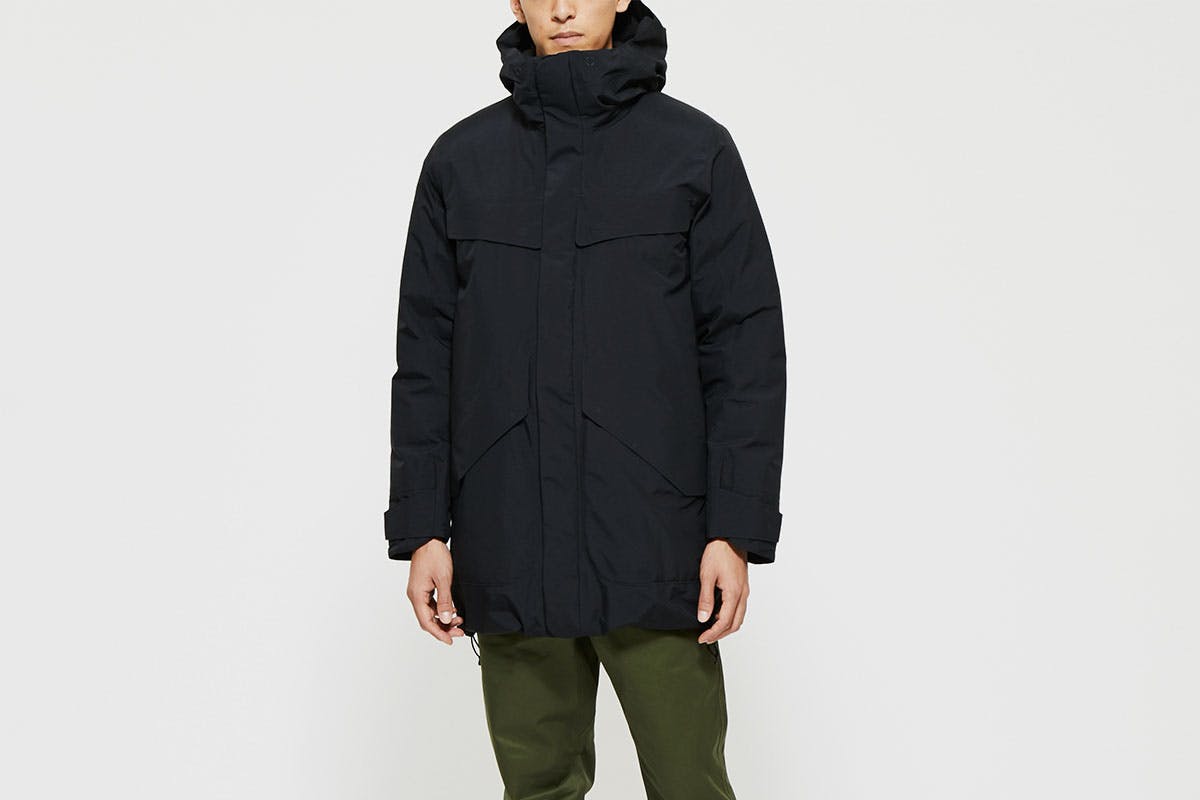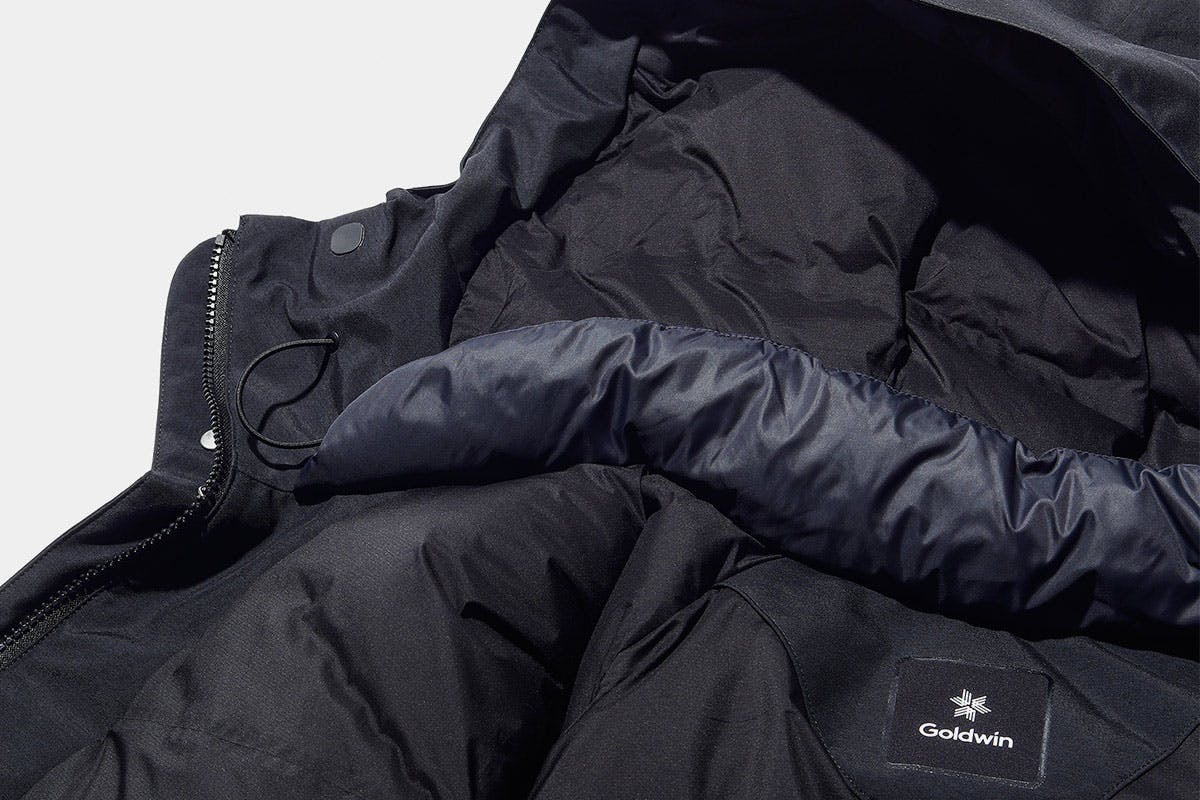 High-function comfort combined with a no-frills aesthetic underlines Goldwin's five collections (Ski, Outdoor, Athletic, C3fit, and Lifestyle). Even though most of its pieces are intended to weather the most extreme of outdoor terrains, with a heavy emphasis on on-trend multi-colored shearlings and hard-wearing GORE-TEX 2 Layer this season, this isn't to say the brand has sacrificed any of its sharp design. Its Hooded Spur Down Coat, for instance, has tapered down filler on the sides and bottom to avoid the dreaded marshmallow silhouette so prominent in winter wear. The Ascend jacket is another example of this, with stylish, envelope-esque pockets. Both are available in Goldwin's first stateside store in San Francisco.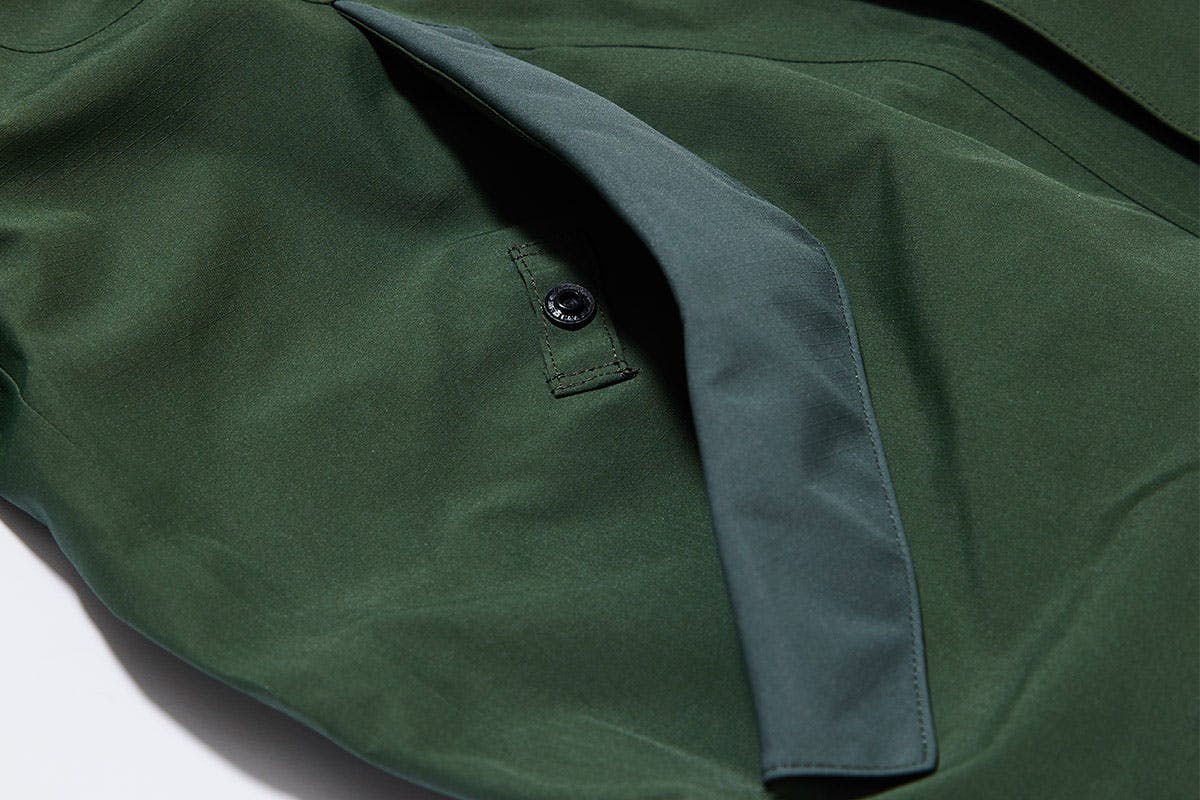 Opened on November 22, Goldwin's American branch intends to outfit the Bay Area way of life. Even its exterior design, a low-rise warehouse near the Financial District, naturally fuses into the neighborhood surroundings, demonstrating the label's eagerness to blend with NorCal customs. Brand Director Gen Arai says the company chose San Francisco because its residents, unlike other coastal cities, seamlessly marry life in the big city and leisure of the great outdoors. Lake Tahoe and Yosemite National Park are mere hours away. And for those in need of versatile clothing to adventure both frontiers, this is where Goldwin steps in.