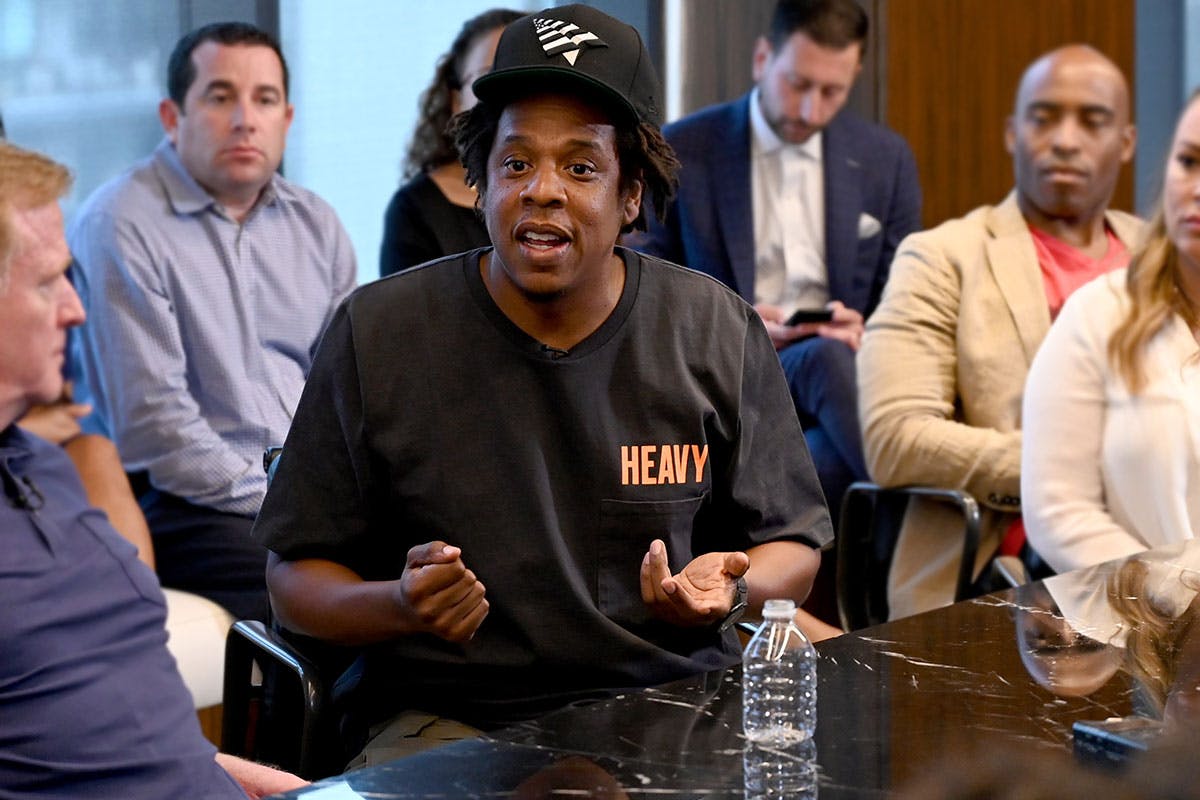 Team ROC, the social justice department of JAY-Z's company Roc Nation, is taking action against the arrest of a peaceful Charleston protester who, in a viral video, was singled out and arrested by police on the basis of his race.
According to Rolling Stone, on June 1, Givionne Jordan Jr. was arrested in the South Carolinian city during a peaceful Black Lives Matter protest. Police officers approached the crowd and specifically picked on Jordan, a black man. In an impassioned plea, Jordan Jr. told police officers that he loves and respects them, however, he was arrested and jailed with a charge for "disobeying a lawful order." He was subsequently released on $465 bail. Videos of the incident circulated on social media and went viral.
The day after Jordan Jr.'s arrest, Team Roc lawyer Jordan Siev sent a letter to the city of Charleston condemning the arrest, seeking the dismissal of the charges against Jordan Jr. and demanding that the police officers involved be reprimanded.
Siev wrote, "Here one sees a single protester — who does not threaten, provoke or even approach the dozens of armed police officers facing him, kneeling peacefully and expressing his well-justified grief — hauled away from his fellows and unceremoniously arrested by multiple officers. A more clear-cut violation of this protester's First Amendment rights could hardly be imagined. It is our understanding that this is not an isolated incident."
On June 11th, the City of Charleston responded with a lackluster letter, not addressing the racially motivated nature of the arrest in what Team Roc has called a "dismissive response."
In response to pressure by Team Roc and increased media scrutiny, Charleston Police Chief Luther Reynolds finally issued a statement to TMZ, conceding that "at the appropriate time, I will have the opportunity to make recommendations in these cases, and will be requesting that prosecutors exercise leniency, up to and including dismissal, as the circumstances warrant."
Stay tuned as the story develops.