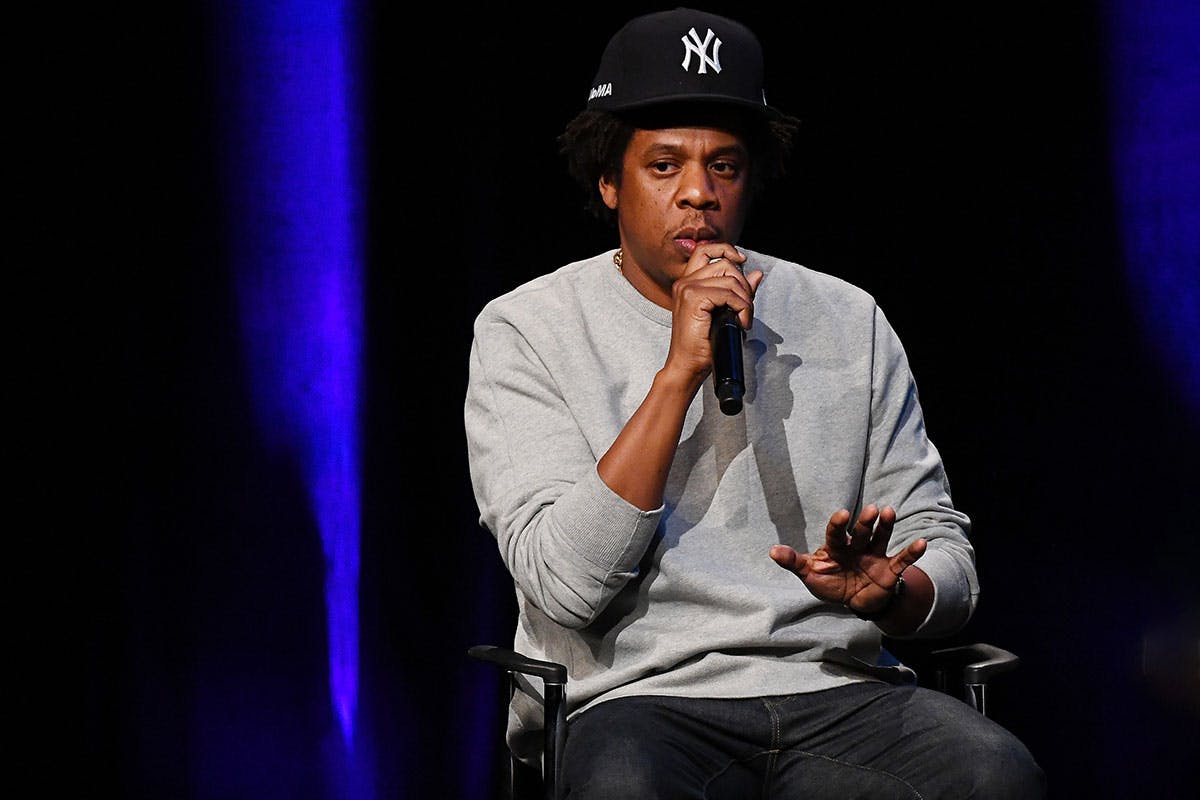 Since Tuesday's announcement that JAY-Z's Roc Nation will be co-producing the Super Bowl halftime show and forming an "entertainment and social justice partnership" with the NFL, the issue of Colin Kaepernick's ongoing unemployment has hovered over the deal. And in a news conference alongside NFL commissioner Roger Goodell yesterday, JAY-Z addressed the controversy of signing a deal with the NFL after publically supporting the essentially blacklisted former quarterback.
JAY-Z said that the move in no way undercuts Kaepernick's protests against police brutality and racial inequality in the US and subsequent exile from the game. "I think that we forget that Colin's whole thing was to bring attention to social injustice. In that case, this is a success," JAY-Z explained.
JAY-Z also compared Kaepernick's activism to this NFL project, "That's his version of an action item, this is our version of an action item," he said. "We all do different things. We all work differently for the same results. I don't knock what he's doing, and hopefully he doesn't knock what I'm doing."
Asked if Kaepernick would be involved in the new partnership, JAY-Z chose not to speak on the former NFL player's behalf. "You'll have to ask him," the rapper said. "I'm not his boss. I can't just bring him into something. That's for him to say."
JAY-Z did say that he had talked to Kaepernick about the deal, only for that claim to be refuted by Kaepernick's girlfriend Nessa Diab on Twitter.
Many observers are split on JAY-Z and Roc Nation's NFL deal, given Kaepernick is still unemployed three years after starting his "take a knee" protests during the US national anthem to call attention to police brutality and systemic racism. See a selection of the social media reactions below.