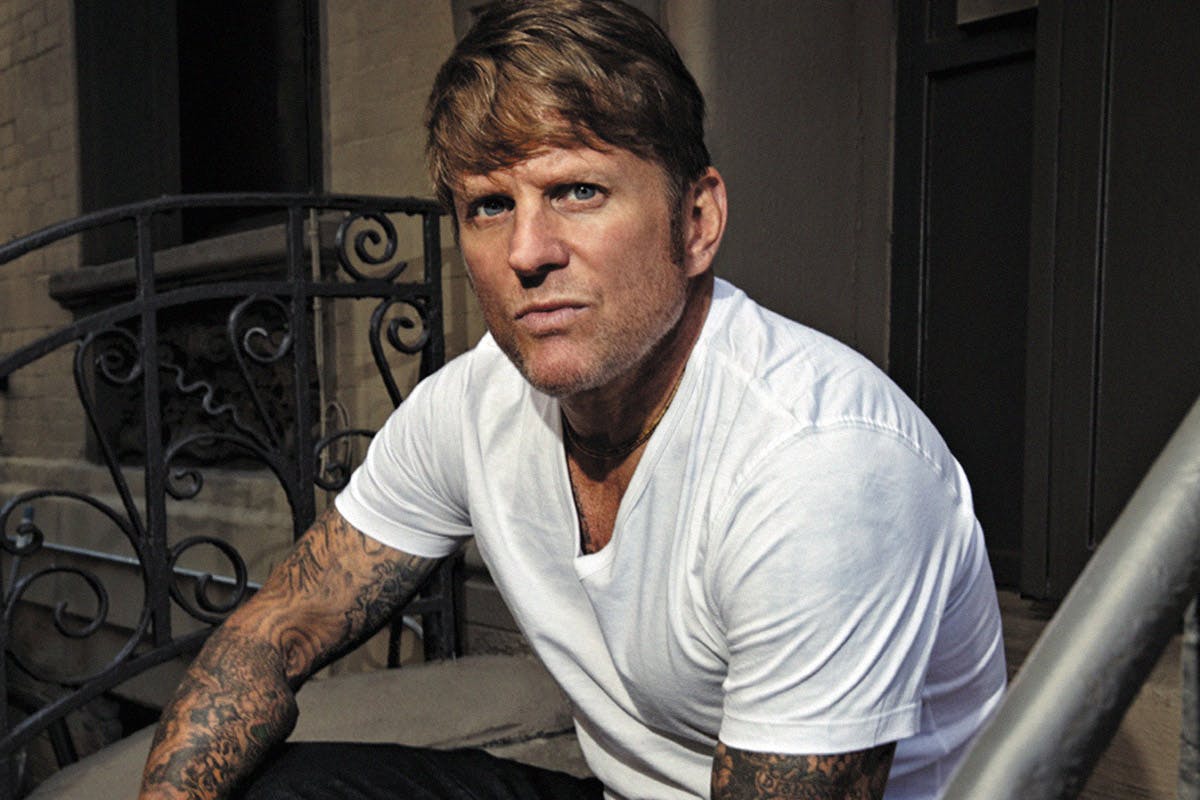 Whenever I hear the word "wellness," images of smarmy, harem pants-wearing yuppies who preach about the benefits of reiki and kale juice enemas immediately flash before my mind's eye. The accuracy of this stereotype is up for debate, but that doesn't make the perception any less real.
Yoga, veganism, raw food diets, self-help and the countless other elements that fall under the wellness umbrella are often stigmatized as self-indulgent bourgeois interests tailor-made for affluent dupes like Gwyneth Paltrow who have far too much time and money on their hands and a shortage of imagination of what to do with it.
This is unfortunate. Because despite the countless dubious claims propagated by the many snake oil salesmen that siphon a healthy living out of the wellness industry (and let's not pretend that it's a social mission rather than a slick money-making machine), I have no doubt that it's generally a good thing that can benefit us all.
Integrating elements of wellness into our lives is probably something we should all try to do, but vast swathes of the public are repelled by the industry's ridiculous, patchouli-scented image and don't want to risk being equated with Gwyneth Paltrow.
For wellness to broaden its appeal, it needs a greater variety of spokespeople – people who don't come across as the sort of human being that would marry a member of Coldplay, name their child after a piece of produce and/or steam their vagina.
Luckily, wellness already has such people, you just probably haven't heard about them yet. So let me introduce you to John Joseph McGowan, who just might be the world's toughest Hare Krishna raw food advocate, and definitely the only one of them who's writing books with titles like Meat is for Pussies.
John Joseph doesn't fit the typical description of a wellness guru. Standing at five feet and nine inches, he's built like a brick shithouse, covered in tattoos and speaks with a thick New York accent that he uses to repeatedly pepper his sentences with the word "mother fucker." His life story, which he documents in his recently reissued memoir, The Evolution of a Cro Magnon, also bears no resemblance to Paltrow's much-mocked newsletter, Goop.
Born to a troubled mother and abusive father, John spent his childhood being shuffled between foster homes where he was sexually abused and starved to the point of stealing (and eating) dog biscuits.
In 1976, at the age of 14, he embarked on a long spell of homelessness, living in derelict buildings on Manhattan's lower east side, where he would descend into crack addiction and engage in a variety of illegal activities that would eventually land him in prison.
As bleak as it all was, it wasn't all bad: in between selling angel dust and robbing coke dealers, John also managed to achieve cult adoration as the lead singer of seminal New York hardcore band, the Cro-Mags.
These days, John is a changed man. Although he still tours with numerous hardcore bands, he has traded drug abuse for grueling Ironman competitions (he's competing in his tenth one this year) and is more likely to be seen lecturing at-risk youths and incarcerated human beings of all ages on the benefits of a raw food, vegan diet.
He's heavily involved in charity, having raised some $50,000 for Alexander Owens, a five year-old with neurofibromatosis, he also spent a decade renovating and running a yoga centre in Manhattan where he held free yoga classes for the poor, and he invests a lot of time and effort into feeding the homeless with his Krishna buddies.
Despite being a Hare Krishna, John is the complete opposite of those saccharine love-and-light cliches typically associated with modern pop spirituality. He's more like an Irish Joe Pesci than that friend of yours who took acid at a psytrance rave in India and now won't shut up about "the universe" and how well-aligned their chakras are.
I put it to him that Goop-reading bougies would probably tut disapprovingly at statements in his memoir like, "My spiritual practice taught me an important principle in life – perhaps the most important: forgiveness. Not the corny "turn the other cheek," Bible-thumper sort of forgiveness – fuck that! You swing at me and I will try and fuck your ass up, by any means necessary." His response was predictably blunt:
"Yo, I'm from the streets!" he volleys back with zero hesitation. "I was living on the streets in New York in '76, '77; I got locked up in '78. When I got into what I got into to turn my life around that didn't take the street shit out of me. Like, you don't lose who you are just because you get into something – that's called a cult. That's not what it was about. And even when I left the temple I was living in a burnt out building with Puerto Ricans trying to break inside to take your shit or cops kicking my door in looking for some dude who was previously living there who murdered people."
John's path to redemption has been a long and winding one punctuated with many wobbles and setbacks. But his first step towards enlightenment came in 1980 when he became a roadie for legendary D.C. hardcore band, Bad Brains.
The 'Brains, for those of you who aren't versed in the history of punk rock, all happened to be practicing Rastafarians, and part of Rasta dogma involves adhering to a strictly vegetarian "Ital" diet. The band's spectacularly eccentric vocalist, H.R., demanded that anyone directly associated to Bad Brains had to adhere to the same philosophy.
John readily accepted these terms and claims that he has stuck to this strict diet ever since, even when we was caught in the throes of drug addiction.
He drifted towards the International Society for Krishna Consciousness several years later after being introduced to the teachings of its founder and spiritual leader, Abhay Charanaravinda Bhaktivedanta Swami Prabhupada, and the ancient Sanskrit text, the Bhagavad Gita. "When I read Prabhupada's books it's like the light switch came on," he tells me. "It was like he was right there talking to me and all the questions I had about life and the journey of the soul and all of that and they were answered."
John credits the Krishna movement with saving his life, and he spent several years living piously in one of its temples. It's quite fitting that of all the spiritual philosophies out there, this is the one he was attracted to: the ISKM was first founded in 1966 on John's long-time stomping ground, Manhattan's Lower East Side, which also happened to be the cradle of New York's punk and hardcore scenes.
The Cro-Mags embodied all of these influences, with John juxtaposing a hardcore punk soundtrack against some subtly spiritual lyrics on songs like "We Gotta Know," "The Seekers of the Truth," and "Face the Facts."
As you can see from these snippets from John's life's story, he isn't your typical wellness guru, which is why I find him so refreshing. As a firm atheist, pessimist and unabashed carnivore I can't say I subscribe to many of his beliefs, but I appreciate what he brings to the conversation.
Food and nutrition are highly political issues. Obesity used to be seen as a mark of gluttony but now it's the physique of poverty. Where the affluent can afford superfood smoothies and personal trainers, vast segments of the working classes are reliant on fast food and additive-heavy TV dinners.
"The disparity is there, man. The highest rates of diabetes and cancer and heart disease is among low income people," John observes. "And now it's like 'oh organic' – it's been bought up by these uptight white people, which is why Whole Foods was nicknamed 'whole pay cheque.' The second book I'm doing now is how to do all this shit without taking a second mortgage because that's what people need right now."
That book might still be on its way, but John has other avenues of getting the word out. He's a made a number of video appearances on VICE's food vertical, Munchies, contributes recipes to the site, and regularly posts do-it yourself tips on his Instagram account.
"I just did a video on how to make your own wheat grass juice," he tells me. "You can go to a fancy shmancy hipster juice bar and pay $4 for an ounce of wheatgrass, or you can pay 49 cents for a pound of wheat berries and grow and juice that shit yourself. It's all about teaching people how to do things. That's why I show people that all you need is knowledge."
Not only does he make that knowledge more accessible financially, John's personality and background opens it up to people who might usually regard veganism as the preserve of moneyed eccentrics – and this is precisely the sort of feedback he's received from his fans: "I've gotten thousands of emails from dudes going 'yo, bro, I never would've listened to this shit from some twiggy fuckin' vegan. The way you put it in the book [Meat is for Pussies] and everything else and the way you talk it all makes sense and I haven't eaten meat now in a year'."
What's probably most surprising about John Joseph is that, unlike most other wellness industry personalities, he hasn't really got anything to sell apart from a few books. He doesn't peddle supplements or gym equipment like Joe Rogan because he doesn't seem particularly interested in money, and what he does get tends to go towards charitable causes.
I hate to make him out to be a saint, because there's enough myth-making and idolatry stinking out the wellness industry, but his no bullshit approach deserves to be praised. Because the world definitely doesn't need any more Gwyneth Paltrow's.
Next up: here's how to day drink without getting trashed, sleepy or sick.