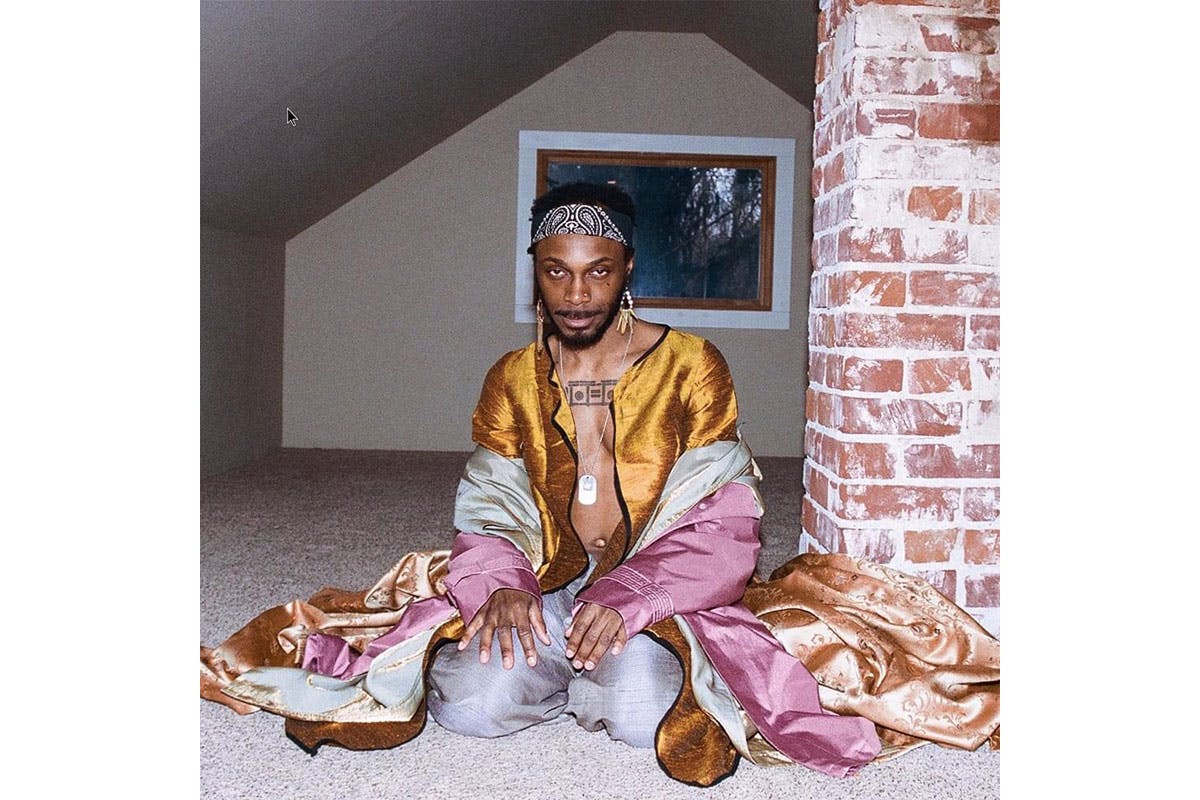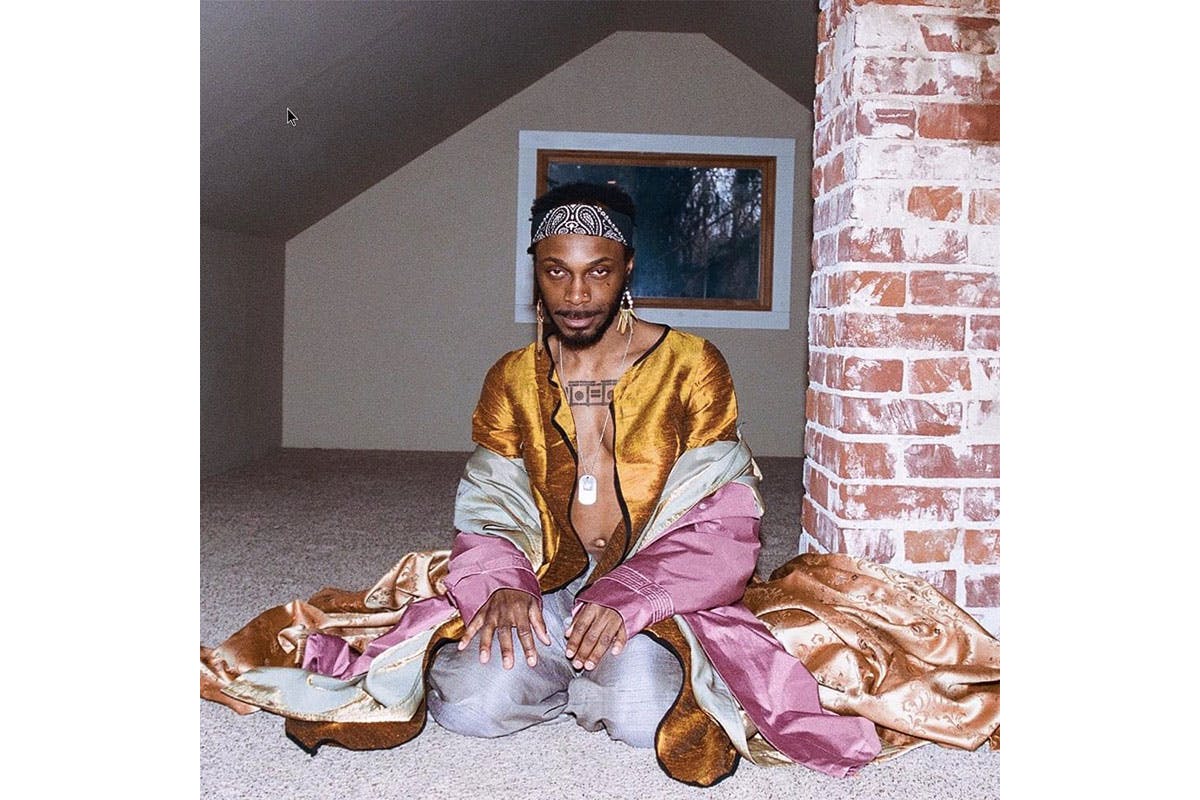 4.5/5.0
Imagine you're half-computer. But not like half-flesh and half-Dell laptop; some indescribable mutation of human and technology. You experience life as a rapid-eye-movement assault of images and info. You are free to view whatever you desire, but by fixing yourself in the center of this 3D panopticon, you are as subjugated as the information you choose to see. An invisible prison that leaves you exposed to eyes and entities unknown.
But there's no need to imagine anything: we're all of us already techno-humans, thanks to the internet and social media. The meanings of our lives are inextricably bound up in the reductive identities we perform on the internet, boxed up into brands and aesthetics like the e-boy, the Billie Eilish sadgirl, or the Twitterer who writes tweets,,, with lots of quirky commas,,,. Our identities are fragmented, hinged on a nonphysical world that we don't have any control over; we are told that every interaction we perform on the internet puts money in the pockets of big tech companies, and we have no idea how to feel about it.
Our brains are baked, as overheated as a boiling laptop resting on your thighs in bed at night. JPEGMAFIA's music represents a generation whose identity is structured around starts and stops, continuous sounds and glitches; a populace spending more time in a world that doesn't physically exist than one they can touch, smell and taste. We care and feel less about everything because we have it all right in front of us. We delude ourselves into thinking that we have nothing — emotionally, physically, romantically, whatever — because, locked into this panoptical view, the abundance of the world leaves us numb. Nothing is sensational because everything is sensational.
JPEGMAFIA, or Peggy as fans call him, captures this tension in his new album, All My Heroes Are Cornballs. On one side is the unrelenting pull of social media and internet hyperactivity: an endless, unending party that we wouldn't dare leave early for fear of missing something, and by extension, losing some part of ourselves. On the other side is a human mind desperately trying to shed these anxieties. Peggy's like the water spirit in "Spirited Away," so full of garbage that he explodes, spewing memes and sputtering primal cries for help in one inviolable stream.
His last project, Veteran, was angry and urgent, glitchy beats and aggressive vocals hanging wall-to-wall like a disturbing yet wonderful carnival attraction. It felt like a catalogue of diss tracks, Peggy unflinchingly attacking everyone from Morrissey to Lena Dunham. His rap persona is built on opposition, rapping against bigots, posers, and the GOP. He calls himself "left-wing Hades," which symbolizes both his progressive politics and his status as an angry punk-rap hate generator. The rollout for Peggy's new album consisted of "reverse" diss tracks, in which he videotaped other artists like James Blake and Kenny Beats jokingly trashing his music. "Kamala Harris rap," Parker Corey of Injury Reserve said, which is perhaps the most biting diss you could lob at Peggy, considering his distaste for cops and bootlicking liberals.
Veteran was a beautifully disturbing album, and All My Heroes Are Cornballs is an even better hodgepodge of empowered tumult. Listening for the first time, it may feel like Peggy has dialed back the rage. But it's still here, just stunted and reserved; when the calculated violence does burst, it detonates like never before. Opening to a cacophony of shattering glass and unintelligible mob screams, which within a few seconds subsides into a diaphanous piano ballad, lead single "Jesus Forgive Me, I Am A Thot" sets the tone for the entire record. Insurgency and submission.
This split personality is shaped by beat switches. "Kenan vs. Kel" features a jarring transition between a light beat in the beginning and a disgustingly hard second half, heavy guitars churning like chainsaws laboriously ripping through swamp mud. Peggy's malicious shriek-rap has just enough reverb that he sounds sacred even as he yells "I don't think prayer can help!"
There's another startling sound switch-up in "Beta Male Strategies," a counter-attack against internet haters that hilariously inverts the alt-right tendency to call left-wingers "beta males." The track begins with an intoxicating psychedelic section; Peggy loops an unintelligible, ethereal vocal sample and adds punchy kicks, ad-libs and gum chewing noises. About halfway through, the soundscape nearly breaks in half, shattering and scattering like an imploded stained-glass window as another gnawing guitar instrumental smashes through.
There's a chaotic element to his music that makes many of the tracks feel not explicitly composed as a whole, but like pure instrumentals spitefully vandalized. "Post Verified Lifestyle" coats an ambient beat with a spray can's worth of ad-libs, clipped vocals, and random noises. The catchiest song, "DOTS FREESTYLE REMIX," nearly tricks you into thinking it is, finally, a "normal" rap cut until the last 30 seconds when it stumbles into the strangest zone on the entire record, a whimsical, paradisiacal, totally anti-Peggy vaporwave void. This is that panopticon of internet life — everything surrounding you, unstoppable waves of frenetic images and sounds drowning your mind and forcing you into submission.
Formlessness is Peggy's forte — while loosely bracketed through his association with lefty meme culture and hard-hitting rap, he usually hurls you into an abyss of sonic witchcraft with no concrete theme. His music will resonate with anyone confused, depressed, or systemically oppressed; there is a thinking-in-real-time feel to Peggy's glitchy, stitched-together music mess that reminds me of stream-of-consciousness writers like Virginia Woolf, who felt overwhelmed by modernity and tried to describe it in the best way they could, no matter how inscrutable and chaotic such a description would require them to be. In a world of brands and posturing, Peggy's main attraction is this heroic earnestness.
Listen to JPEGMAFIA's 'All My Heroes Are Cornballs' here. For more of our album reviews, head here.