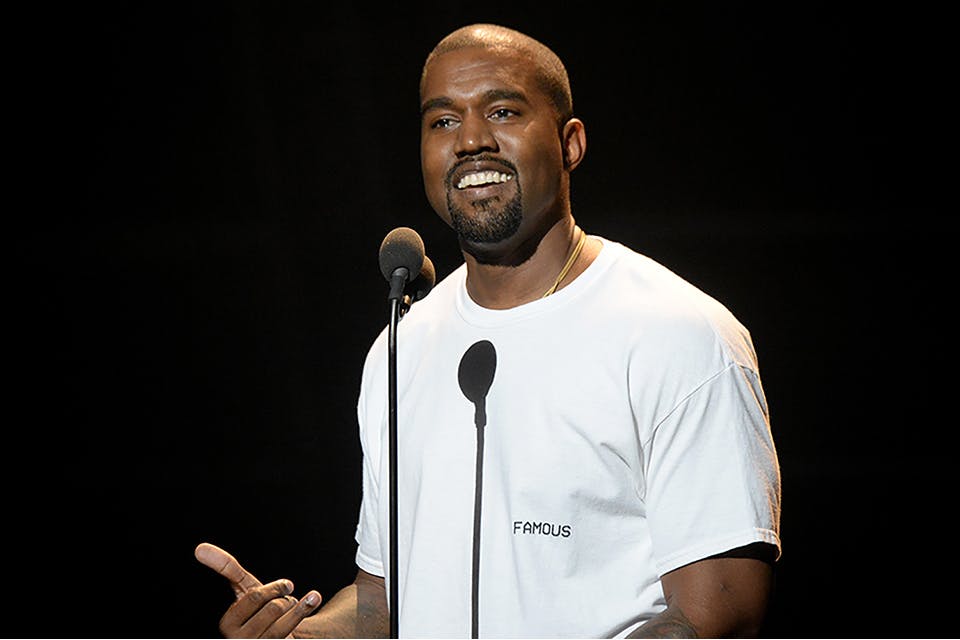 Despite hosting an album listening party in Wyoming last night, Kanye West has yet to confirm many details in regards to his new album ye. While the official tracklist still remains unconfirmed at this time, that hasn't stopped some of Yeezy's most devoted fans from finding a way to get all the important information out on the web.
Namely, here are 12 of the most outlandish lyrics picked up from the album during the livestream. Scroll down to fully digest and memorize them all for captions on your social feeds.
On the #MeToo movement:
"Russell Simmons wanna pray for me too / I'ma pray for him 'cause he got #MeToo'd / Thinkin' what if that happened to me too / Then I'm on E! News"
On political scandals:
"If I pull up with a Kerry Washington, that's gon' be an enormous scandal / I could have Naomi Campbell and still might want me a Stormy Daniels"
On the history of slavery in the U.S.:
"I say 'slavery a choice' / They say 'How, 'Ye?'/ Just imagine if they caught me on a wild day"
On his relationship with Kim Kardashian West:
"For every damn female that stuck with they dude/ Through the best times, through the worst times/ This for you"
On the overplayed "as a father of daughters" line:
"N*ggas is savage, n*ggas is monsters/ N*ggas is pimps, n*ggas is players/ 'Til n*ggas have daughters, now they precautious"
On being diagnosed with bipolar disorder:
"You see? You see? / That's what I'm talkin' 'bout / That's why I fuck with Ye / That's my third person / That's my bipolar shit / That's my superpower, n*gga ain't no disability / I'm a superhero! I'm a superhero! / Ahhhhhh!"
On learning to respect women:
"Father forgive me, I'm scared of the karma/ 'Cause now I see women as somethin' to nurture/ Not somethin' to conquer"
On receiving advice from others:
"Let me make this clear, so all y'all see/ I don't take advice from people less successful than me, hah"
On using prescription drugs:
"See this is why all the bitches fuck with Ye / Fuck what they talk about / They take me on meds, off meds / Ask your homegirl right now, look, you got a shot at Ye / You drop everything"
On Tristan Thompson's act of infidelity (and Blac Chyna leaving Rob Kardashian):
"All these thots on Christian Mingle/ Almost what got Tristan single/ If you don't ball like him or Kobe/ Guarantee that bitch gonna leave you"
On the practice of self-love:
"Today I thought about killing you / And I think about killing myself, and I love myself way more than I love you, so"
On multi-tasking:
"I love your titties 'cause they prove I can focus on two things at once"
In related news, here's everything we know so far about Kanye West's 'ye' album.