Cinephiles, artheads and fashion junkies, rejoice: James Lucas has signed on to direct a film about Kate Moss and Lucian Freud.
Appropriately titled Moss & Freud, the biopic will immortalize the unlikely bond between the supermodel and late painter, grandson of Sigmund Freud himself.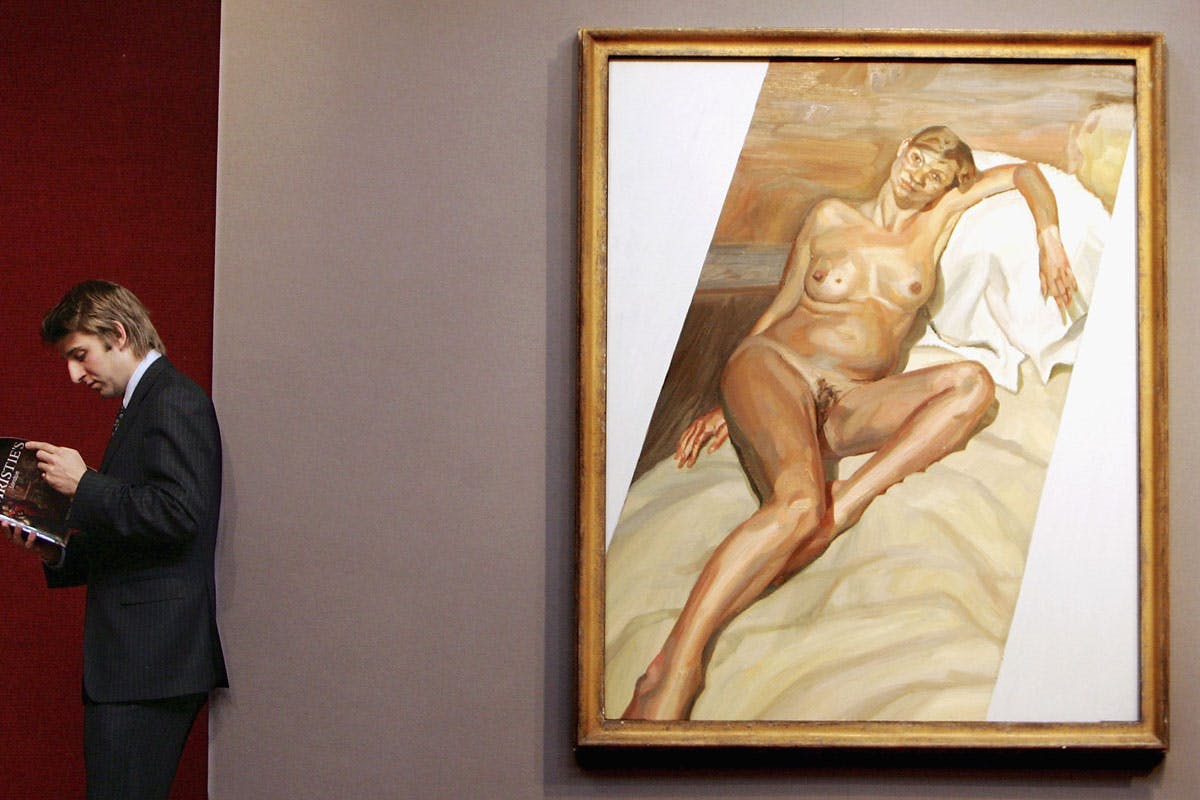 The two forged a friendship after Moss proclaimed that one of her remaining unfulfilled ambitions was to pose for the figurative artist. Despite Freud's aversion to painting celebrities ("they've grown another skin because they've been looked at so much," he famously said), he indulged Moss' wish — over a period of nine months, a then-pregnant Moss sat for the painter seven days a week, from 7 p.m. to 2 a.m.
In 2005, the portrait — titled "Naked Portrait 2002" — sold at auction for £3,928,000 (approximately $5 million). Currently, the work is owned by a private American collector.
With the help of the Lucian Freud Archive, Moss herself will executive produce the film. "After watching 'The Phone Call' I knew that James would convey the emotion in the storytelling in a fitting way, one this memoir deserves," the model said of Lucas' Oscar-winning short film.
The news begs the question: who will play Moss and Freud, two icons in their own right?
I could see Stellan Skarsgård cast as the artist — but Moss' look is so distinct, finding anyone who looks remotely like her seems like quite the task. Casting Kate Moss is a conundrum I'll spend far too much time poring over this weekend.