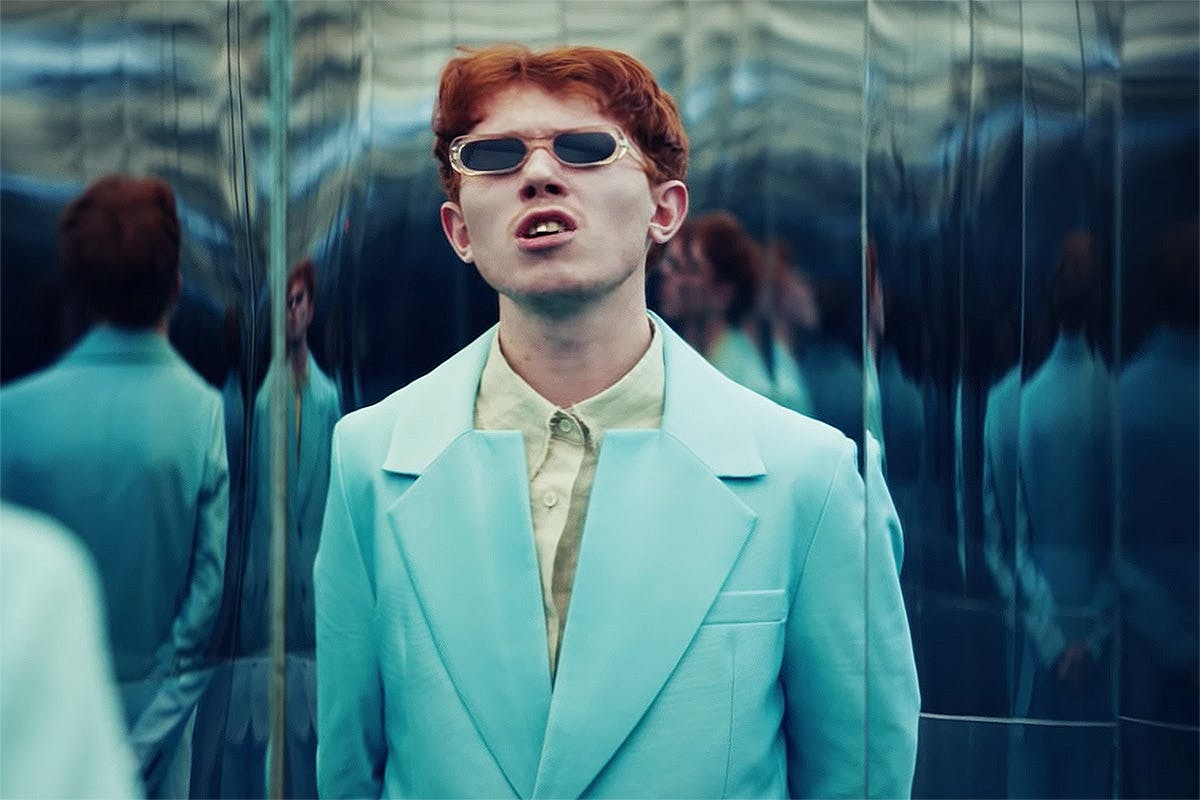 Londoner Archy Marshall, better known as King Krule, recently released the video for "Alone, Omen 3," a single from his just-dropped Man Alive! LP. Directed by Marshall's close friend Jocelyn Anquetil and styled by Nil Tomakan, the vignette takes us to two contrasting moods, and two distinct, but both equally as dissect-worthy looks for a more grown-up Krule.
While the two outfits are different aesthetically, they both bear the influence of British style, dipping into the reference-rich pools of the '50s, '60s, and the '70s. Krule isn't doing anything groundbreaking in his dressing here. And he's certainly doing something done before. But he's doing it very well.
Harrington Jacket and Silk Scarf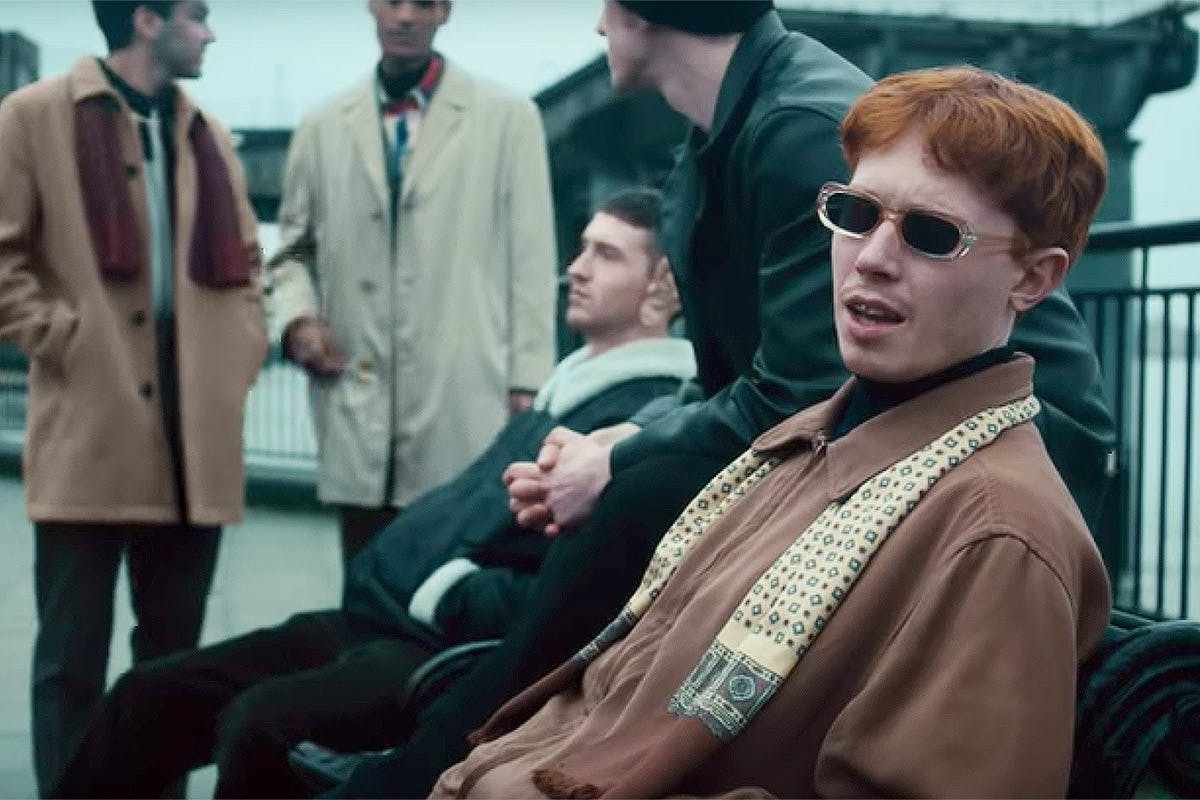 When we first get a look at Krule, he's on a bleak beach, surrounded by a glum-looking crowd, through which passers-by-on-their-phones weave in and out. He's got an outfit to match this earthy gradient, too. Up top, he dons a classic Harrington jacket in brown, offset with some smart grey pants. When going minimal like this, accessories work well, and Krule continues the British style aesthetic with a vintage mod-style silk scarf probably picked up on London's Carnaby Street. A simple, but strong classic look.
Blue Suit, Yellow Shirt, and Loafers
The earthy tones of the beach are broken by a switch to a hazy mirrored room and Krule in an electric blue suit. This is an all-out loud look, matched with a faded yellow shirt underneath. Not to be outdone at either end, the London-born musician goes for a vivid pair of sunnies up top and Gucci monogrammed loafers down below, rounding off a straight-outta-the-'70s get-up. While the Acne Studios SS20 suit from the video isn't available at the moment, we've selected a similar nod to Soho tailoring by Paul Smith.

Light Brown Monogrammed Canvas Loafers
(Available at 3 Merchants)
(Available at 3 Merchants)
Our designated Selects section features products that we love and want to share with you. Highsnobiety has affiliate marketing partnerships, which means we may receive a commission from your purchase.