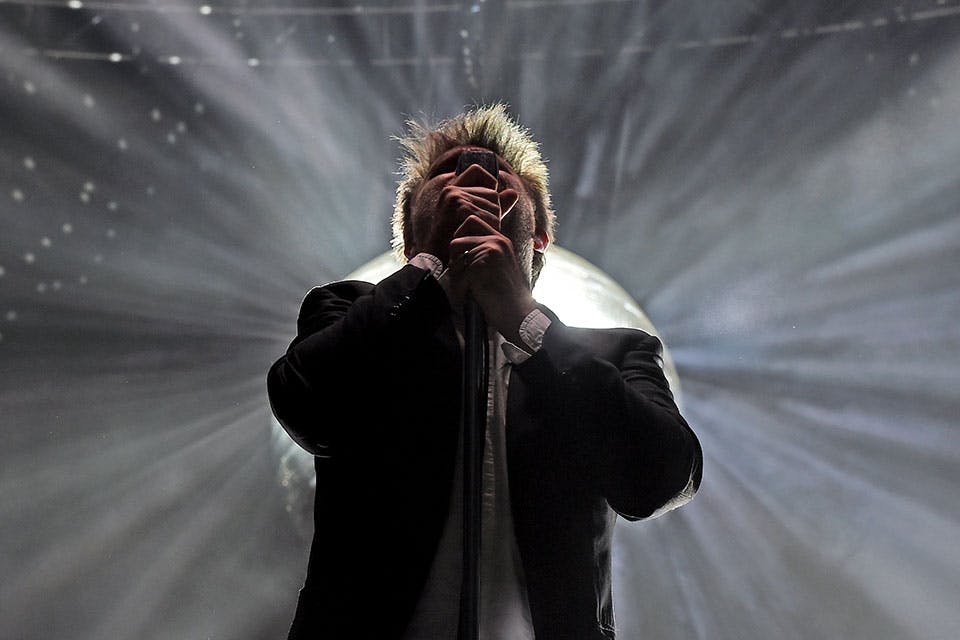 After nearly two years of anticipation, the wait is over. LCD Soundsystem's grand return album American Dream has arrived. Stream it below via Spotify.
The record, the band's fourth album proper, was announced back in May with the release of the title track and the single "call the police." It also contains the recently-released "tonite," which came with a gloriously retro music video.
Most recently, the band unveiled a 14-minute dance track titled "pulse (v.1)," which does not appear on the album. Listen to that right here.
Revisit the video for "tonite" below.
In other music news, Pharrell has teamed up with Noreaga for a lush new track with an animated video. Watch and listen here.