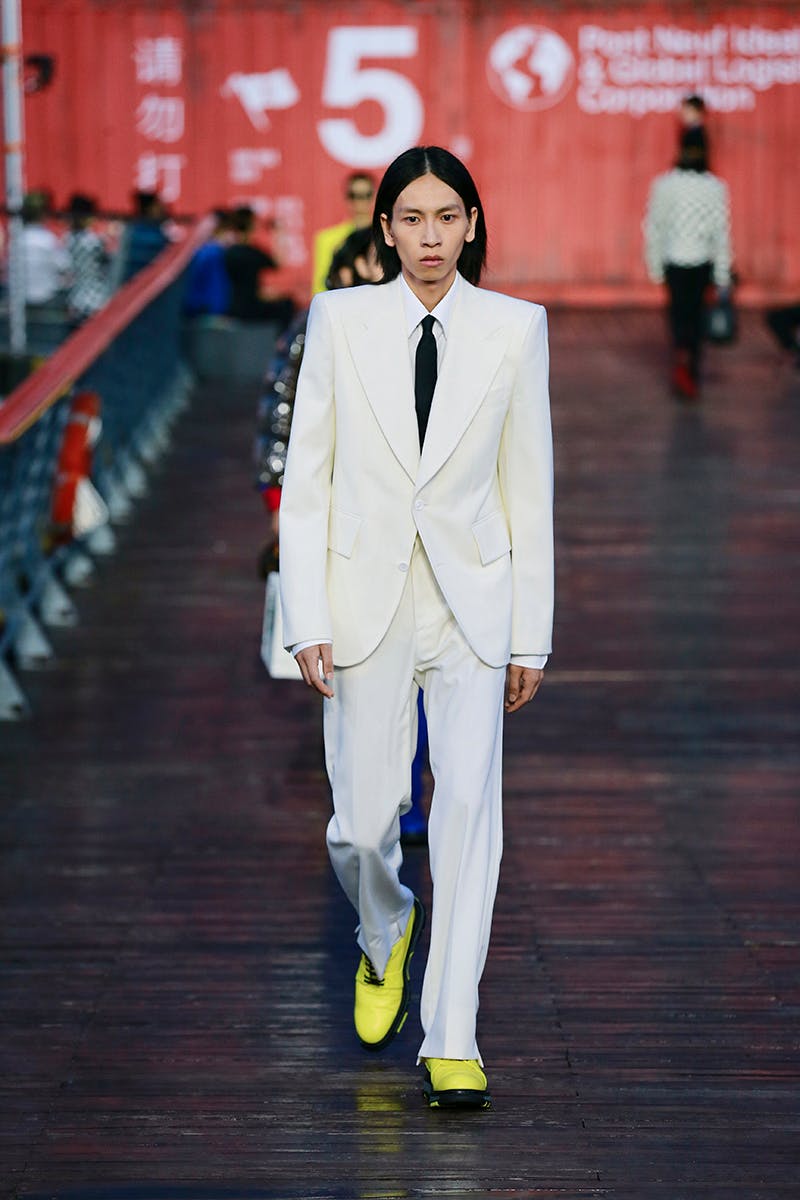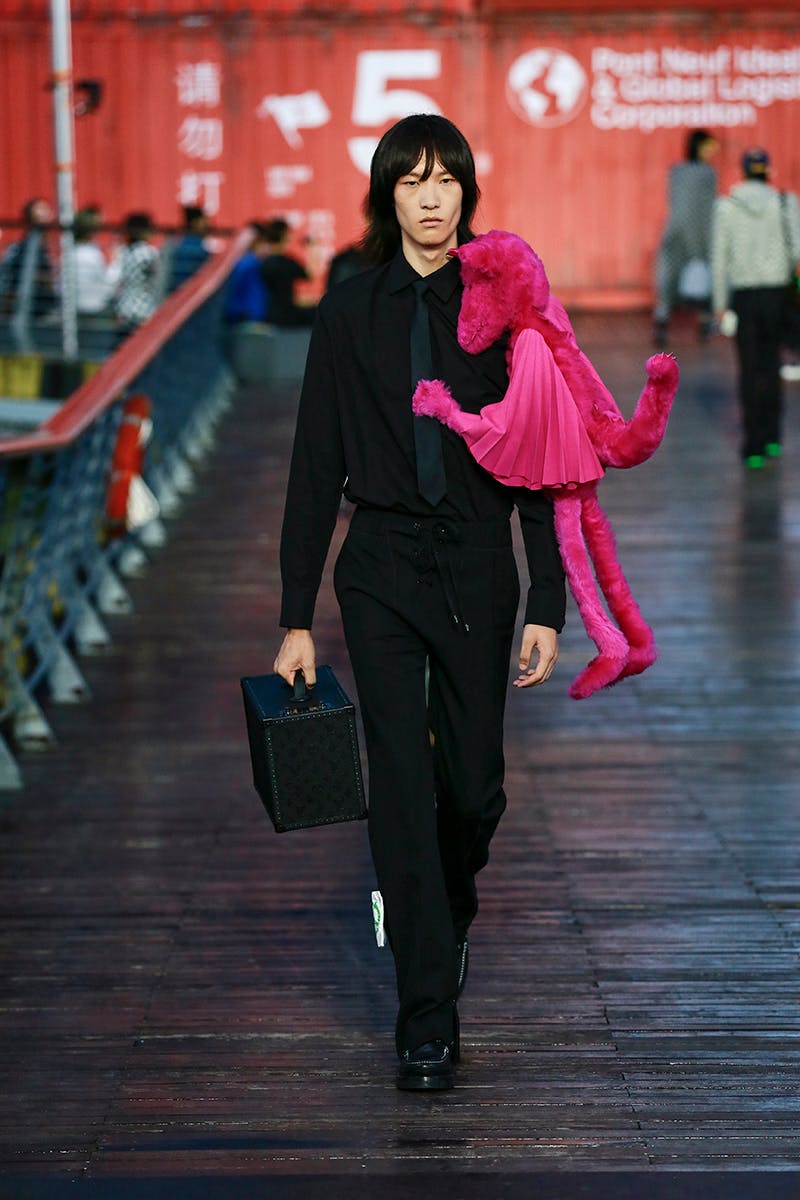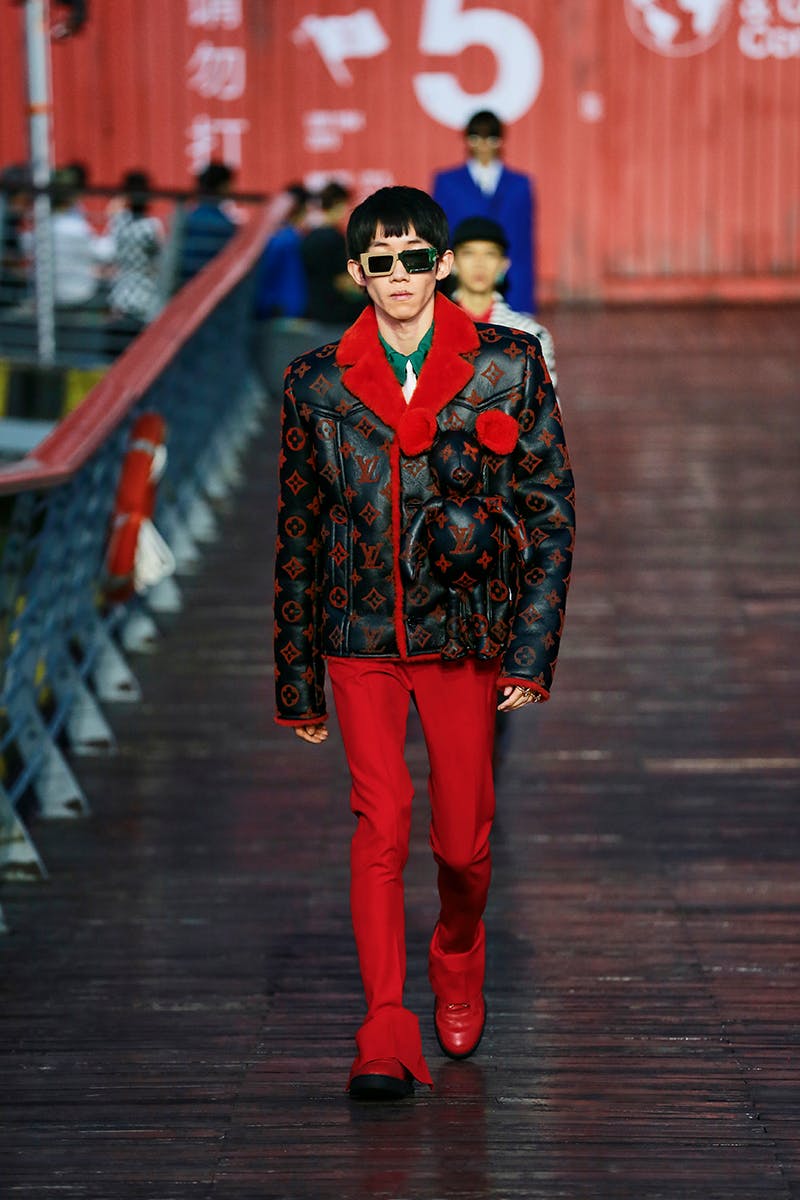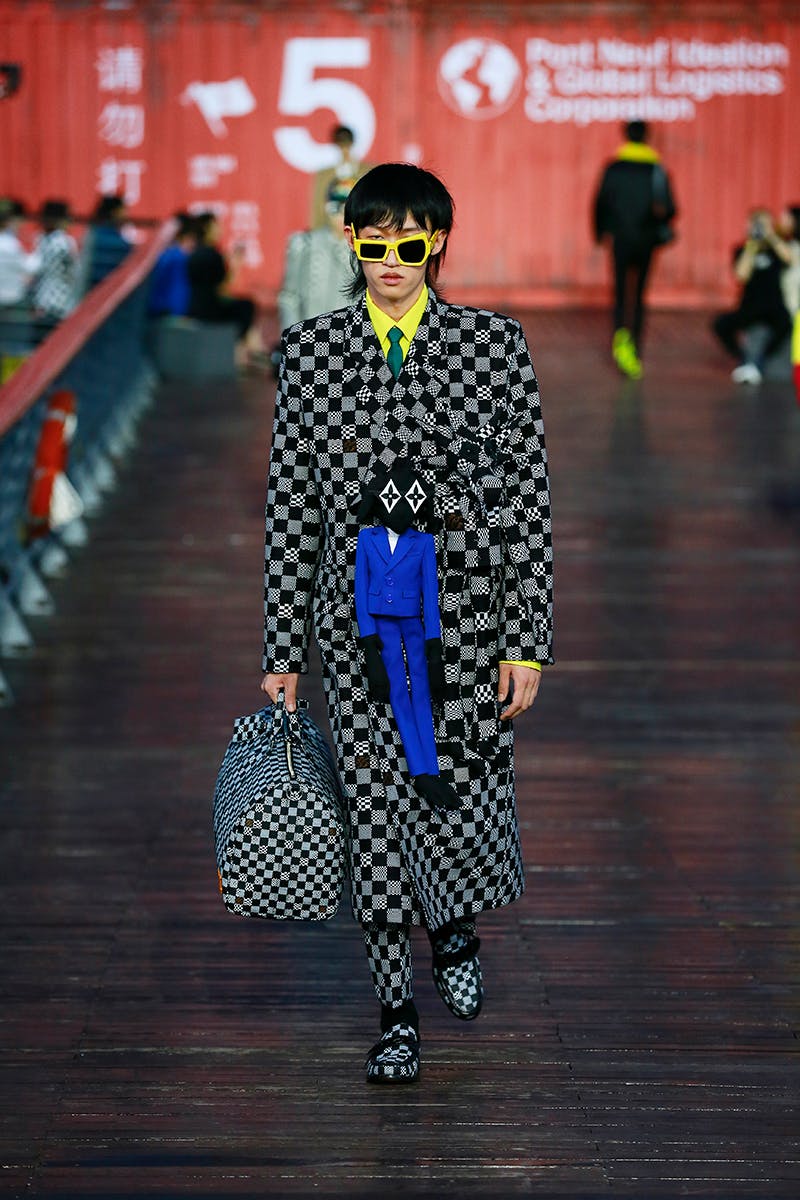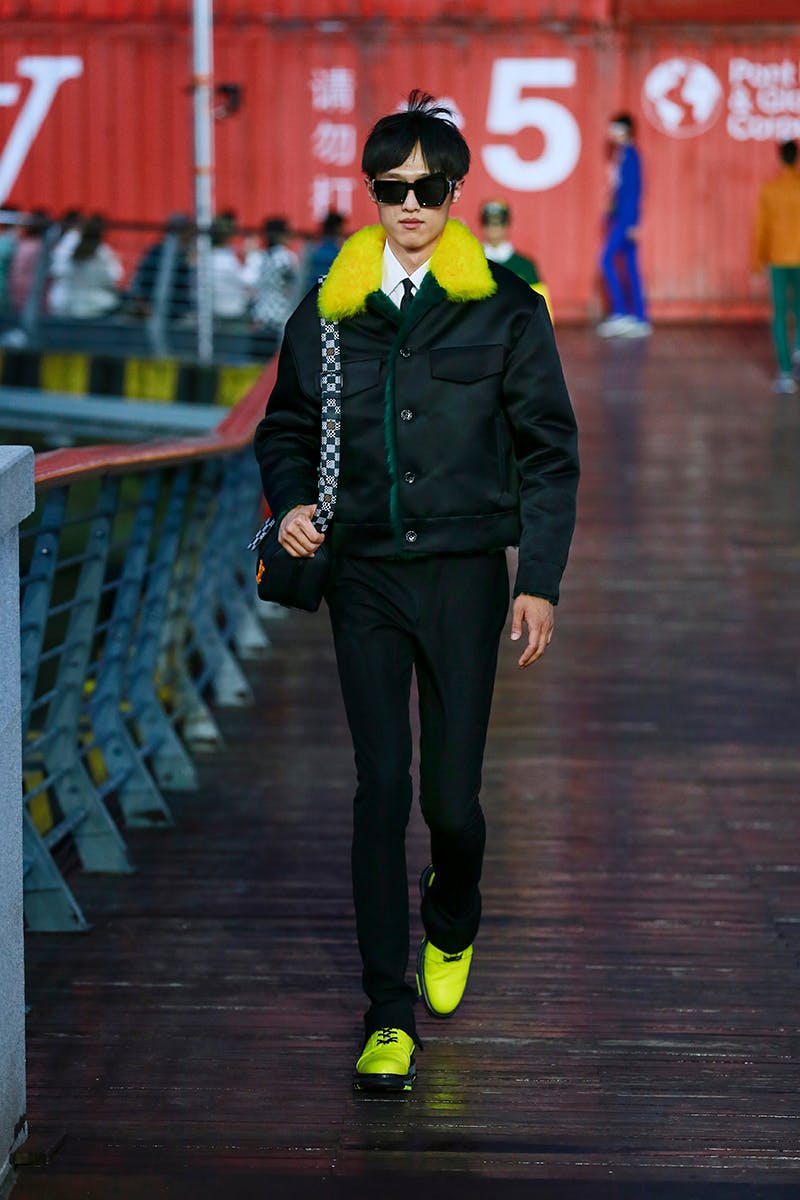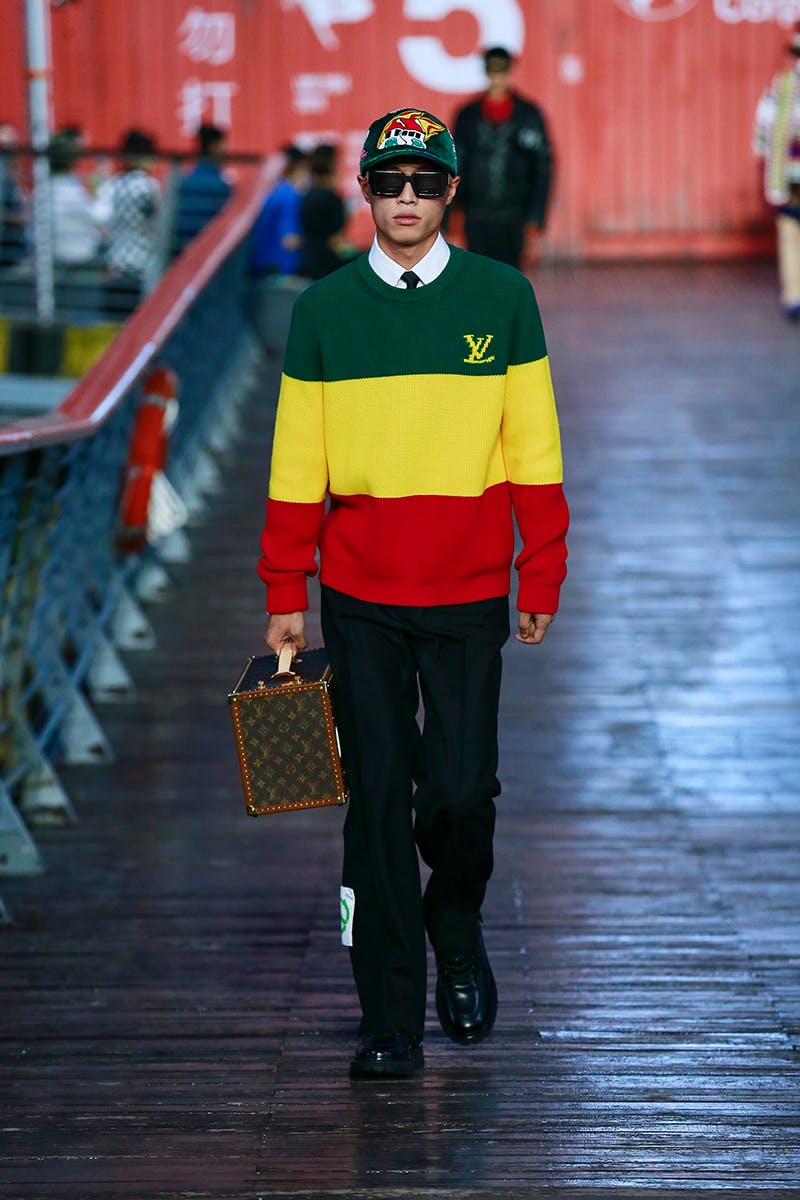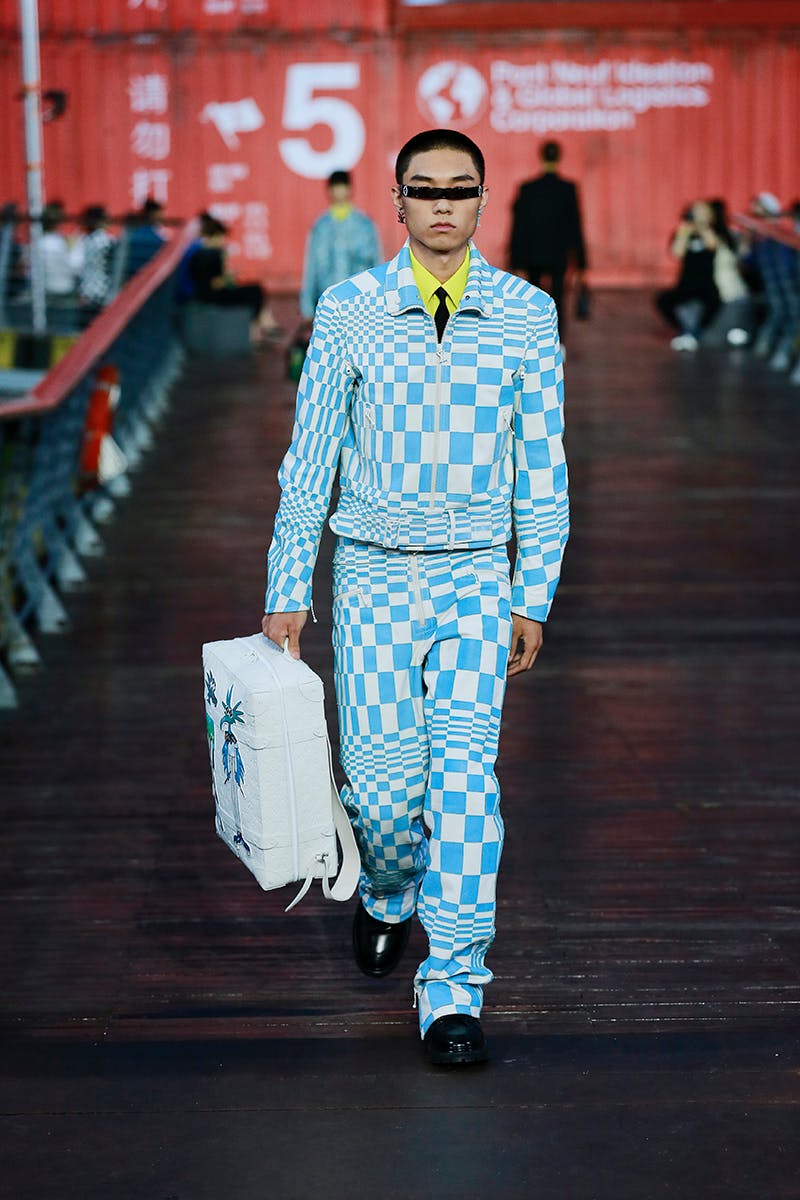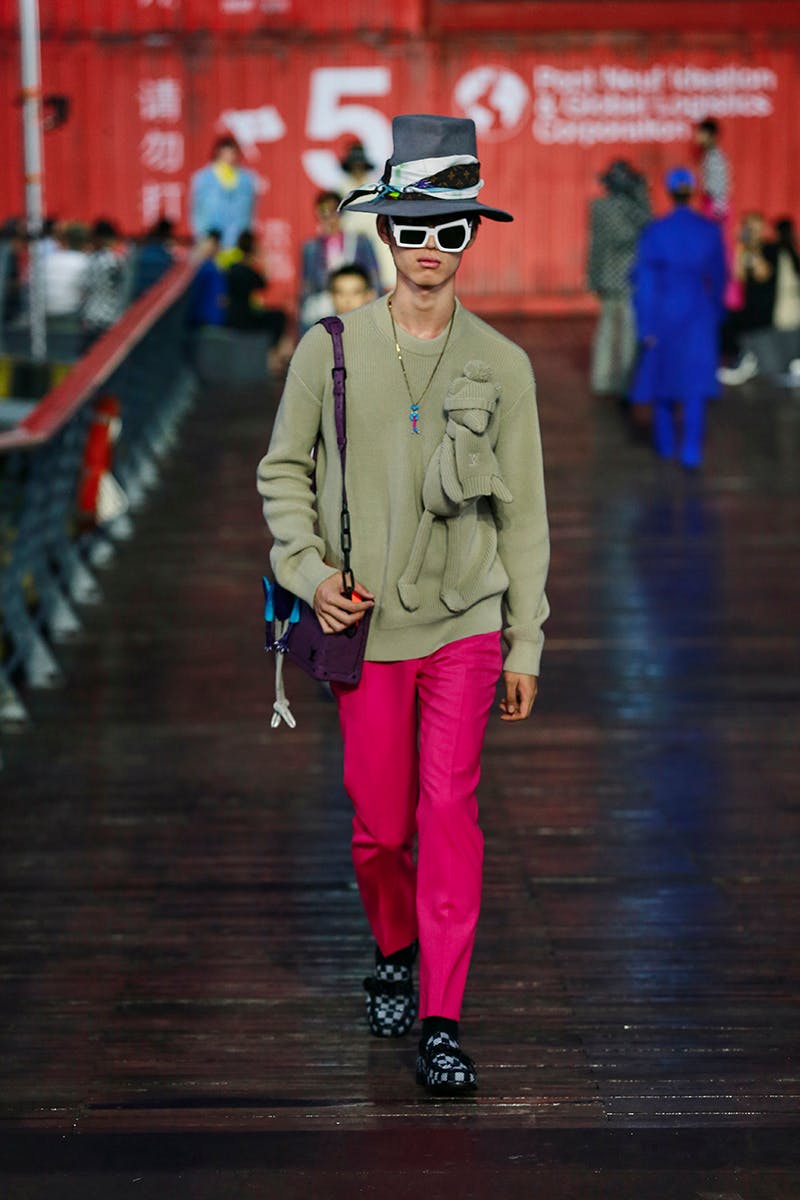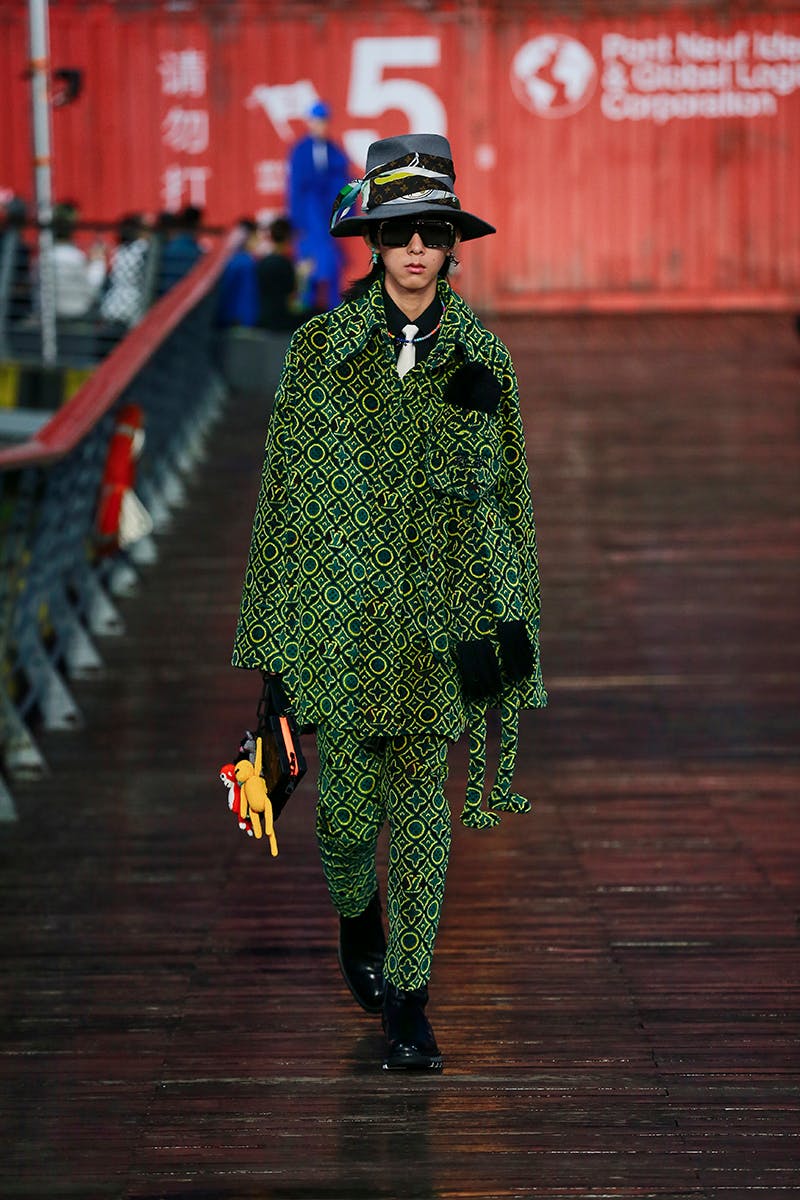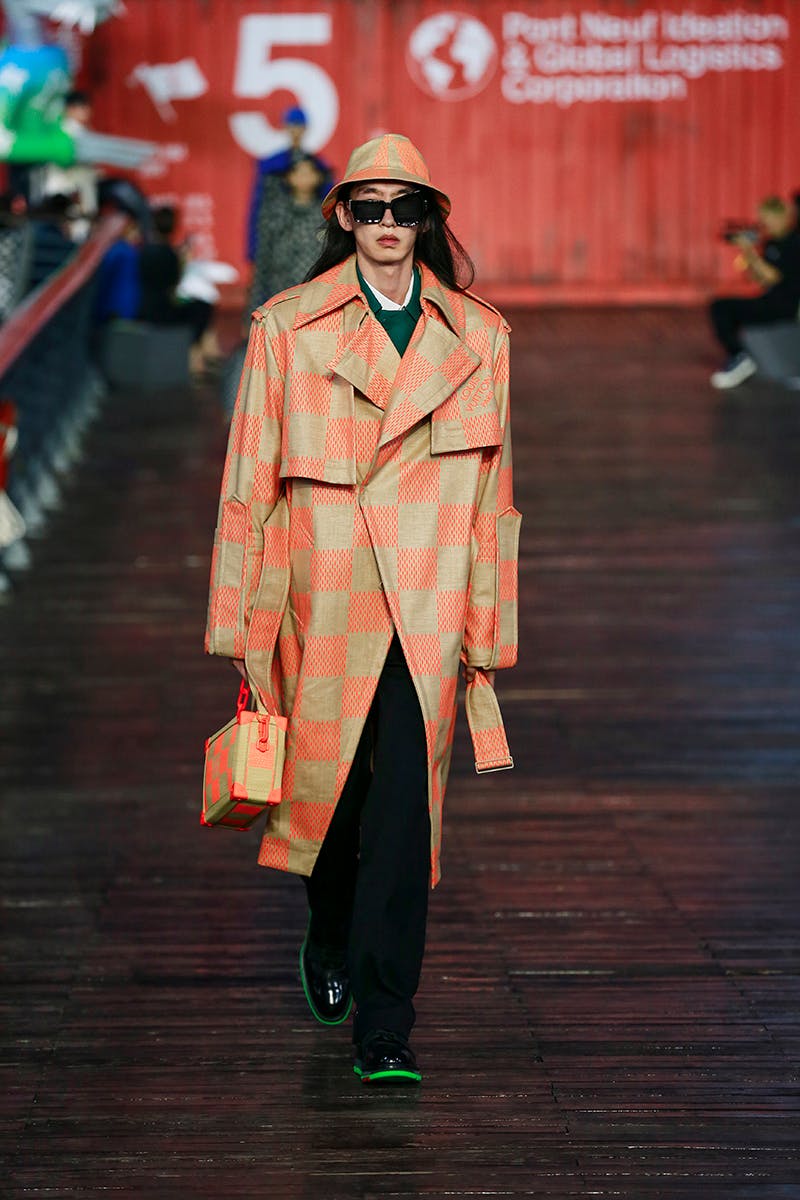 Louis Vuitton showed its Spring/Summer 2021 collection in Shanghai this morning, the first tangible offering of what the luxury fashion house is proposing for a new era since the industry was upended by Covid-19. The spectacle was notable for being one of the few major fashion houses to schedule a typical fashion show this season, along with Jacquemus.
Titled "Message in a Bottle," the new garments emerged out of shipping containers adorned with inflatable animated characters, in reference to the short film that was released during digital fashion week.
The first look  – an immaculately tailored beige suit – suggested a conservative proposal for Spring/Summer 2021, but as the show progressed the pieces became increasingly abstract with a touch of psychedelia in the high-contrast color combinations and accessories modeled off the new roster of animated Louis Vuitton characters.
LVMH ambassador and former member of South Korean-Chinese boy band EXO Kris Wu walked the runway in a cream suit accompanied by an enormous inflatable character hanging off his back. There was also a brief interlude with a video performance from Lauryn Hill, who also mentions that Virgol Abloh and Louis Vuitton have made a donation to support Black businesses affected by Covid-19 and other hardships.
The collection's eclectic tailoring included intricate cut-outs, gradient colorways, cloud prints (as seen in FW20), as well as louder, '70s-esque suits arriving in cobalt and sunshine yellow, topped off with semi-transparent 3D outerwear and luxurious faux fur coats.
The collection's more surrealist slant came through with large scorpions, pandas, and flamingos pinned to lapels and accessorized with visor-like sunglasses.
Speaking via video after the show, Abloh concludes "what you've witnessed today is not another mere fashion show, what you've seen is Black imagination manifesting itself in real life, as Lauryn [Hill] mentioned it's important for us to make sure this opportunity is extended to more Black men and women all around the world, and intently what you've witnessed is a sign of more to come."
It's worth noting that the move from Paris to Shanghai may reflect a wider shift from Euro-centric fashion capitals to where the market has proven to be growing, in spite of adverse conditions from the pandemic.