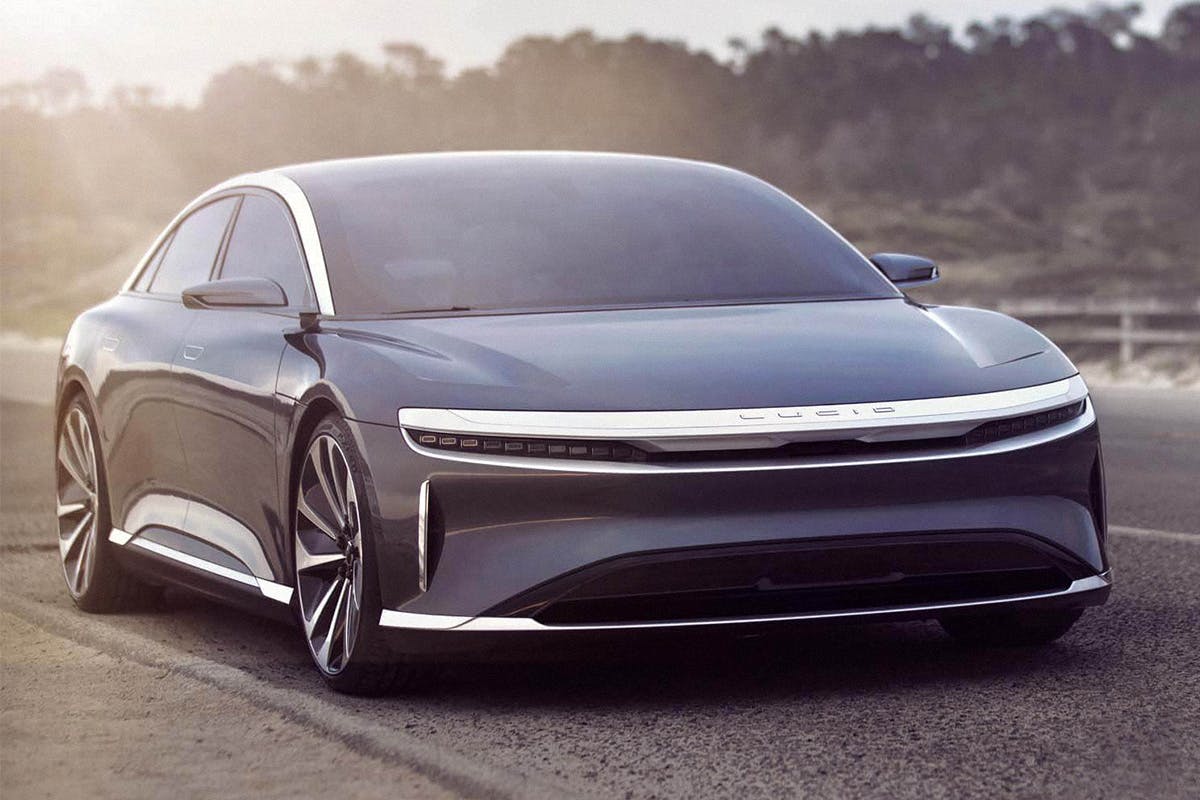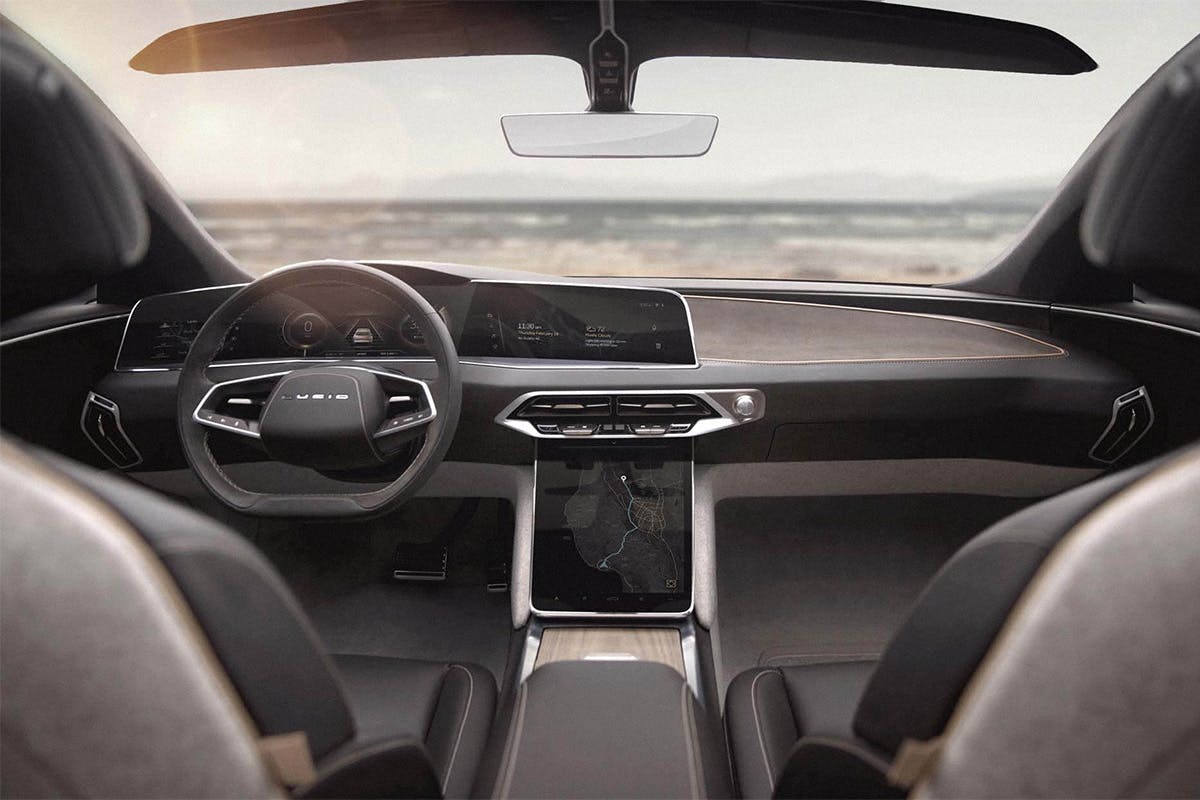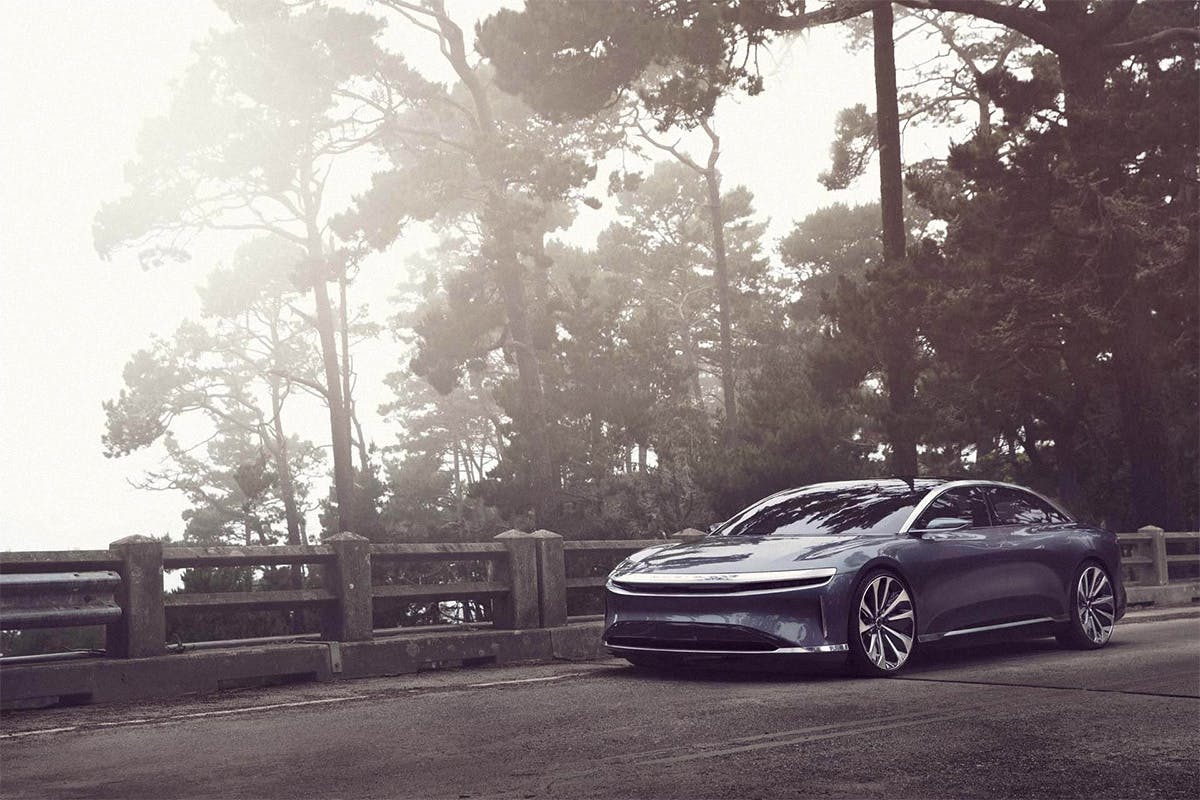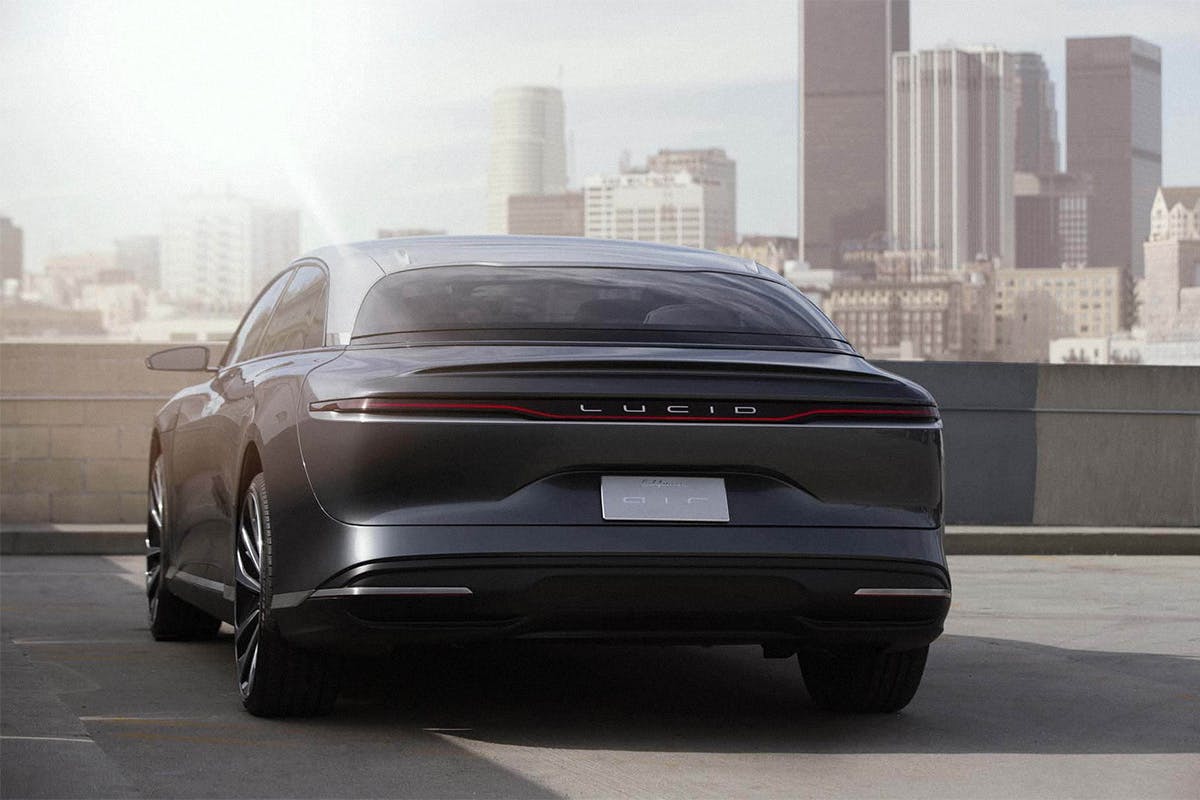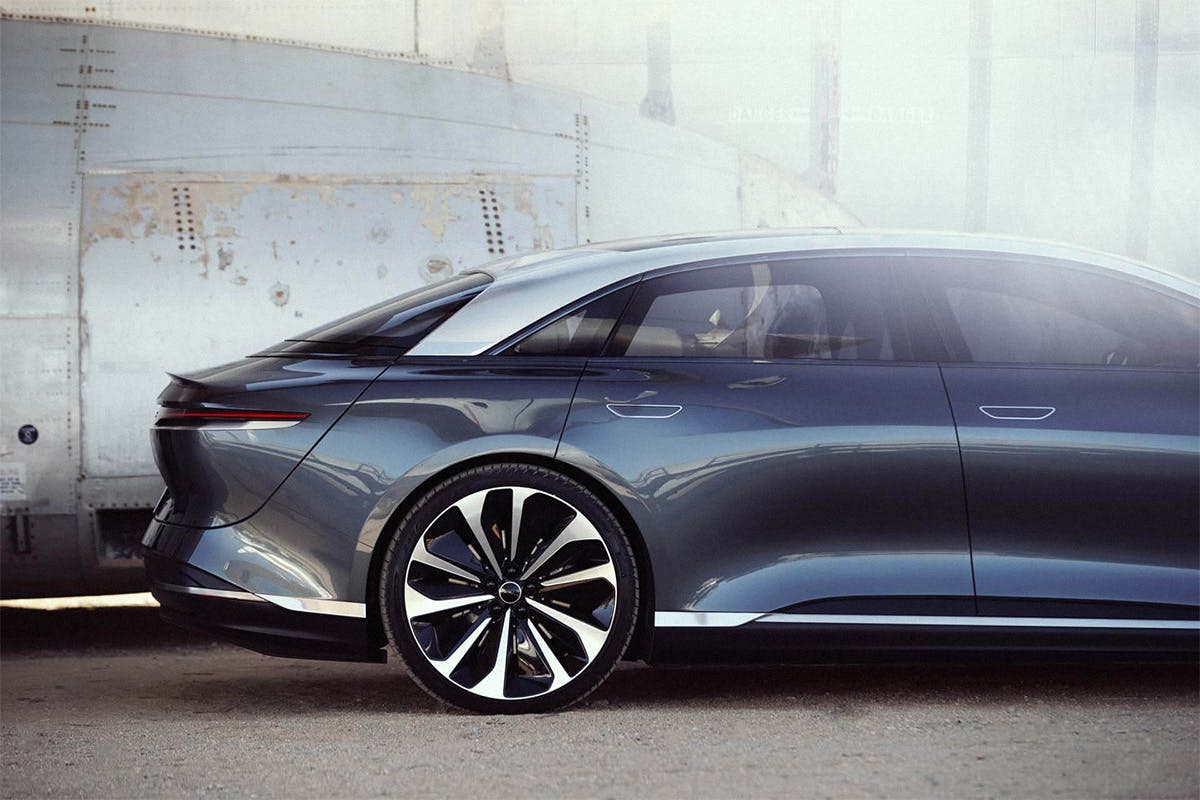 Having originally been slated to get revealed at the New York International Auto Show, Tesla competitor Lucid Motors now plans to fully unveil its Lucid Air electric car digitally during an online event planned for September 9th.
And while the jury is still out on whether the Lucid Air will offer a formidable challenge to Tesla's foothold in the space, new images and specs released on the car offer some interesting bits of information for automobile enthusiasts.
These are our key takeaways:
iPad-Looking monitors are here to stay.
Images of the interior of the Lucid Air show a central monitor that seems to be positioned as a touchscreen, cementing the reality that in our brave new future, iPad-like touch monitors will be the new cigarette lighter.
The car has a super-long range and charges very quickly.
In a statement, Eric Bach, Vice President of Hardware Engineering at Lucid Motors, has revealed that the automobile is set to have an estimated EPA of 517 miles, while also boosting about its charging abilities: "With our ultra-high voltage 900V+ electrical architecture and the proprietary wunderbox, we have significantly increased the speed of energy getting into, around, and even out of the vehicle, delivering the world's fastest charging EV packed with future-ready charging features."
Its seats look dope.
If a Maybach and a Herman Miller chair had a torrid one night stand, their love child would be the seating in the Lucid Air. Equipped with the option of special executive seating, which looks like it comes in a white leather that constants with black leather front seats, the electric air boosts what looks like an ergonomical set of bucket chairs for the ages.