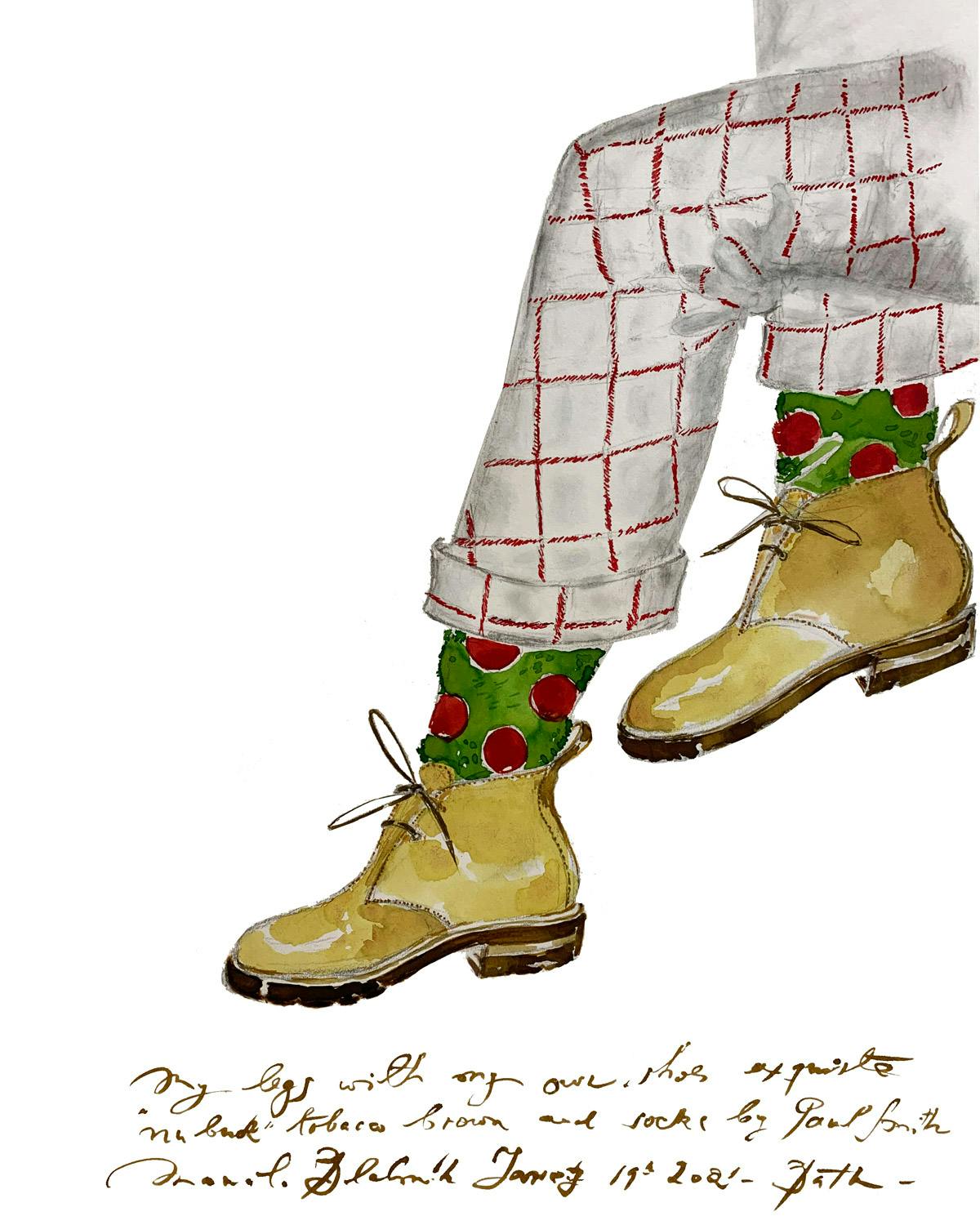 When it comes to footwear of unparalleled elegance, you can't get more iconic than Manolo Blahnik. In this FRONTPAGE interview (taken from the new issue of HIGHStyle), the legendary designer opens up for a conversation covering just about everything.
You'll never fully understand footwear, or the category's enduring power as a luxury signifier, without fully comprehending the grande impact Manolo Blahnik has had on everything we wear on our feet.
Over the past four decades, the Spanish designer's petite treasures have been displayed in every major department store, worn by every celebrity, and have been on the runways of the buzziest brands, from Vetements to Oscar de la Renta. Blahnik single handedly pioneered footwear into the luxury realm, long before the space became the growing multi-billion dollar industry it represents today. To many influential fashion insiders, he's considered the best shoe-maker of the 20th and 21st centuries. And then pop culture that got a hold of him.
In Jay-Z's 2002 hit song "Bonnie and Clyde" ft. Beyoncé, Jay raps about his girl wearing "Manolo Blahnik Timbs." The designer shoes were also the obvious choice of footwear for RuPaul, whose pair of Manolos — yes, they've become a noun — would let the famed drag queen "party tonight" as mentioned at the end of the fourth verse of the performer's hit dance single "Click Clack (Make Dat Money)."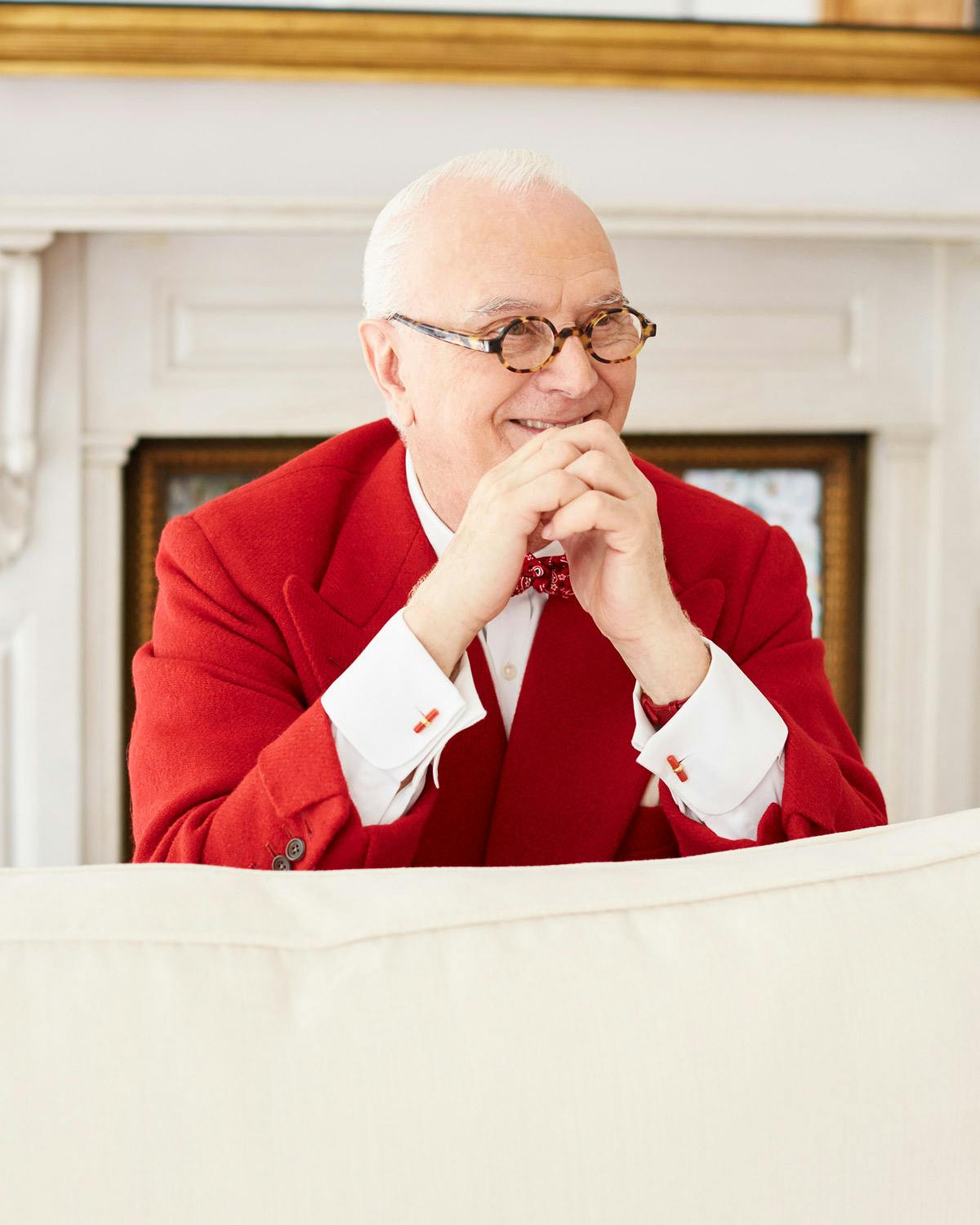 Blahnik and his bright colored pumps, stilettos, and ballerinas, reached global stardom to the extent that they've been worn and name dropped by Tina Fey on Saturday Night Live; in the musical Kinky Boots; in E.L. James' Fifty Shades trilogy; in Weird Al Jankovic' original song "Close, But No Cigar;" in Japanese high school teen drama Hana Yori Dango; and in — who can forget — "Einmal um die Welt," an Austrian chart-topping tune by German rapper Cro. Aunt Lydia wears a pair of five-inch stilettos in Chapter 20 of Margaret Atwood's The Testaments, while for Nelly and P. Diddy, Manolos serve as a set up for a rhyme in their 2003 tune "Shake Ya Tailfeather." But most of all they've become synonymous with being Carrie Bradshaw's utmost favorite shoes of all time in every season of Sex and the City.
As if Blahnik — now 78 — ever cared about the folly cultural endorsements anyway. "I don't even know why [they mention it]. I actually never follow that. The only one I follow is Rihanna," he tells me of his past collaborator over a ninety-minute phone call that he's dialed into from his historical house in Bath, far from the English nation's capital where he settled in 1969.
Along with now legendary friends like David Hockney, Paloma Picasso, and Eric Boman, Blahnik made up West London's creative scene in the 1970s. Following his own path, Blahnik started designing footwear, after Diana Vreeland, the legendary editor-in-chief of American Vogue, told him he should seriously consider making shoes.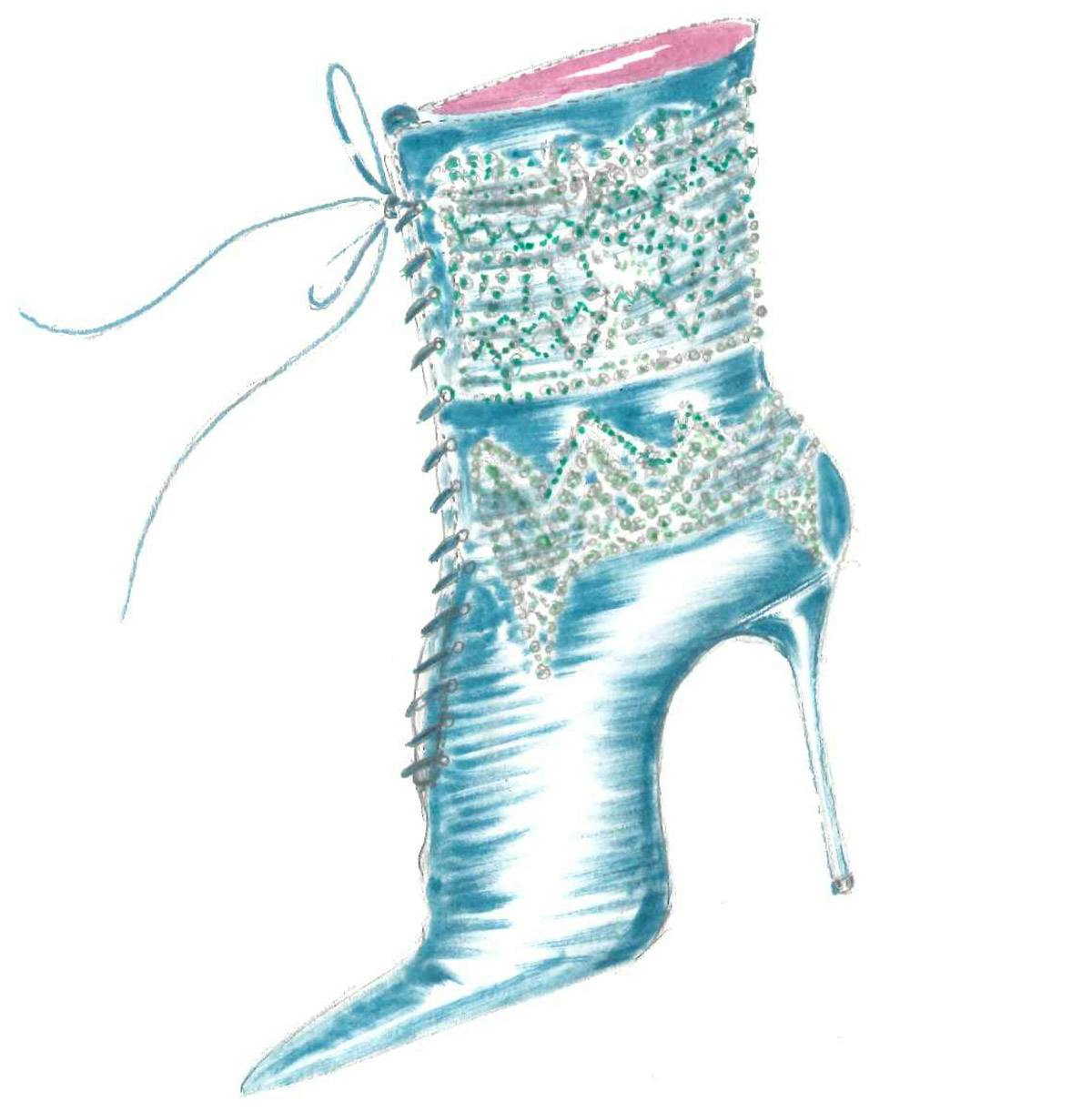 In 1971, he developed his inaugural shoe for the runway show of Ossie Clark, a close friend and one of the most prominent British fashion designers at the time. A standalone boutique in London's wealthy Chelsea neighborhood followed, where he would host and design personalized Manolos for Bianca Jagger, Rupert Everett, and Anna Wintour.
Everything else followed. Footwear collections for Izaac Mizrahi, Calvin Klein, and Marc Jacobs upon his expansion in the US, indirectly being part of an Oscar win for best costume design in 2007 for Sofia Coppola's Marie Antoinette (for which he created the footwear), and directly netting three CFDA Awards.
And Blahnik is never done. 30,000 designs on and the first thing he plans to do after Britain's lockdown is travel to his manufacturers in Italy, where he tells me his team regularly tells him to pack up, long after working hours.
"[Work] is what I spent my time with during lockdown," he says. "Sometimes I love everything and sometimes I hate everything. But this time, I know that some of the shoes I've done are the best I've done in many, many moons."
Here, we speak to the avant-garde, larger than life footwear legend about everything that's on his mind, and more.
His Eternal Youth
"I totally belong to another generation, but somehow I'm able to capture people in their twenties and thirties with my work, which is what I started to do. I try to portray my youth insistently in my shoes."
Fashion's Reawakening
"My own factory, which is based an hour and a half outside of Milan, does a bit of everything. There's new blood in [Milan] now. People with new ideas, not something that's rehashed from what other designers have done. People like Demna and [Guram] Gvasalia at Vetements. They've been able to popularize their name and it's expensive. [Although the Gvasalias] are new blood in the industry and you need that."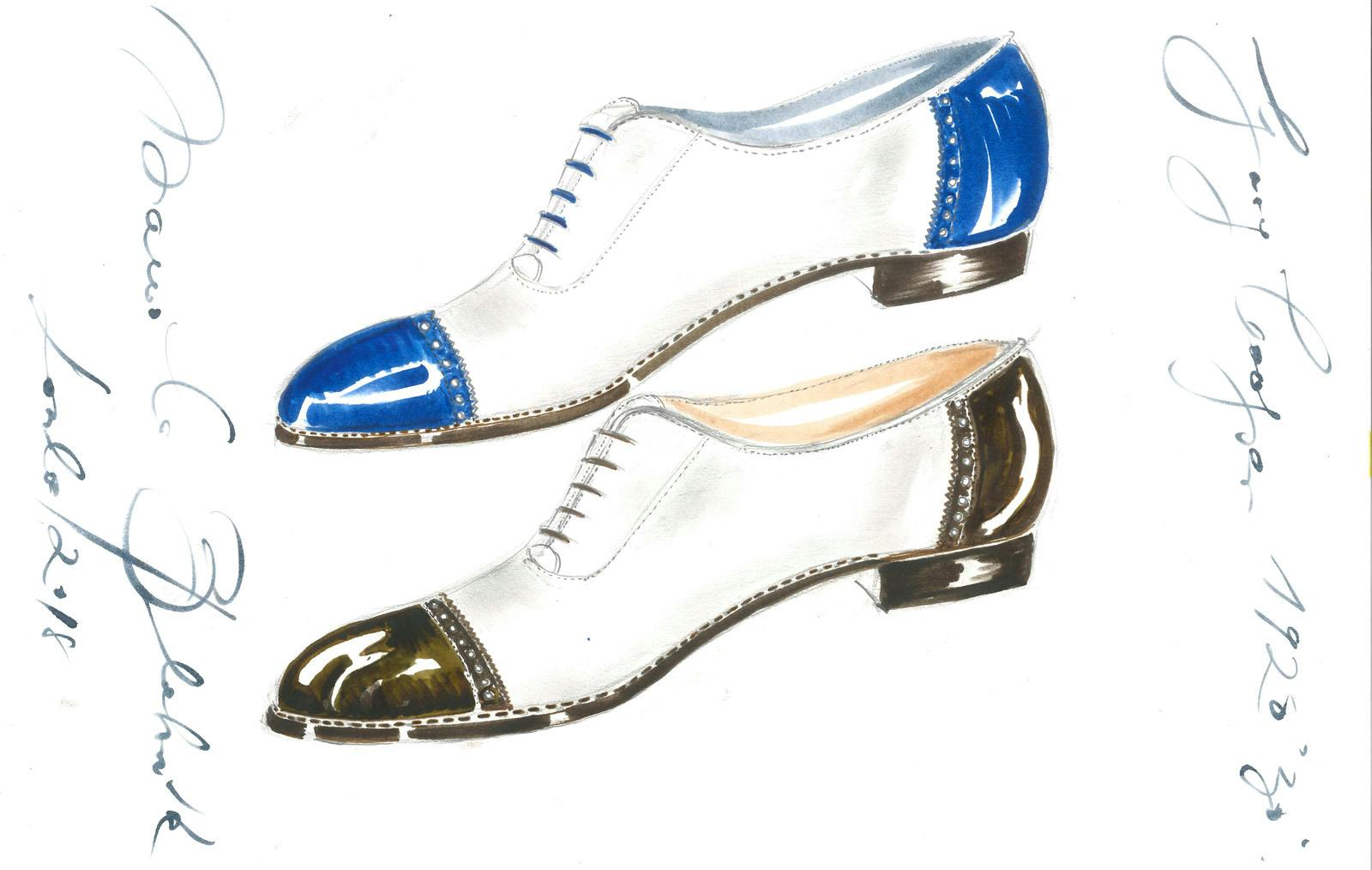 Working with Rihanna
"I did a few collaborations with Rihanna. She's a very clever woman. I don't know what she does now."
His Love of Dogs
"My dogs are my real true love, exquisite animals. I love cats as well. I love any animal, but I was born with a dog, or when I was about four months old. It was a German teckel, my mother brought it from Prague, it was the most beautiful dog. They're my second nature. My happiest time in England was when I had my dogs."
Starting His Career Designing Men's Shoes
"I didn't even think about doing shoes. I had a lot of Notting Hill friends at the time like Eric Boman and Peter Schlesinger who lived nearby, and singer Bryan Ferry, so I did shoes for them. They really liked what I did. At the time I was very much into American students in the 1930s, 1940s, and 1950s. They would be in red, white or dark brown. There was also an Italian look, not a gigolo look like John Travolta."
Contemporary Sneaker Culture
"Converse back in the day used to be elegant. I don't like what's going on now. You have shoes like Converse; alas, less touched up. They're different. I won't mention names but all those designer [sneakers] that are around now are monstrosities that you pay a fortune for, like £2,000. It needs to change. I think what people want now are shoes that you don't have to pay attention to, but are just beautifully made and might have a wonderful color or material."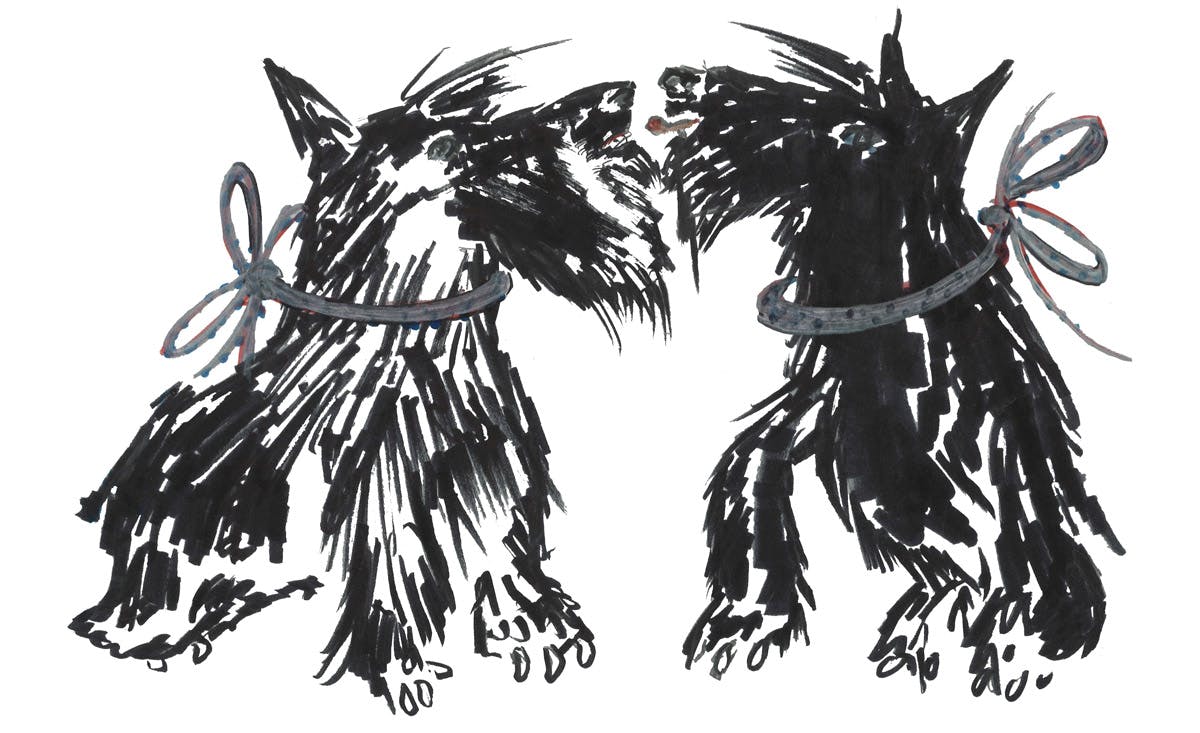 The Lack of Elegant Dressing
"Seeing those wonderful women who used to go to Milan to browse and buy [proper] shoes, in the mid-1990s and the turn of the century, [they] started wearing those terrible sport shoes. I found it quite horrible. It's this lack of respect for people. Maybe I'm sticking to my old ideas of what's polite, but I hate to see someone who's very elegant [wearing sneakers]. Even seeing important political figures with open shirts where the hair is coming out, I find it so offensive."
The Return of Elegance
"In January last year, I went to Paris to open a shop at Palais Royal, which is my favorite place in the world, and the young somehow still dressed up. In London, I [still] see fantastic well-dressed young people, but they're not [always] comfortable with it. Although I notice that people are getting away from these smelly [sport] shoes again. This is a group of young people who are making [dress shoes] modern again."
Sneaker Drops
"I'm not mad about that. I'm from another generation. I don't like disposable shoes. I like those that you can keep for a long time and that last. If they start looking funny, you can send them to the shoe repair."
The Great Alain Delon
"Alain Delon is one of the most fantastic actors. I saw him quite a few years ago in Paris and he was sitting at a table. I went to him and said 'Mr. Delon bla bla.' I never do that to anybody! He was with his wife and kids. He was someone who wasn't really chic, but when he went to Italy, he took up this Italian look and converted into himself. You have to see this wonderful movie by René Clément starring Delon called Plein Soleil or Purple Noon in English. Call Amazon, you can get it. I talk about Alain Delon because those were the type of shoes I did at the time, yachting shoes, shoes for walking. Not the heavy nonsense that came later on in the 1960s with platforms and things like that. I never liked those."
Wearing Sandals
"I think sandals are very chic. I used to hate them because in Geneva, people in sandals used to be hairy people. Now I've changed my mind. Sandals are so elegant. Americans always look clean and groomed. They have pedicures. But in Europe it's awful. People in flip flops with hairy feet. That's not my thing."
Remaining Hands On
"I'll go to my factory with my niece and the time goes by. I'll start at 8:00 [in the morning] till 10:30 [at night] and I see people getting tired and I need to stop, because I have no sense of time when I'm working. This is part of my job that I enjoy endlessly. To tell you the truth, I would rather be very small. What I do isn't based in novelty, I only do things that remind me of my youth."
His Favorite Brands
"I only like two brands nowadays who make beautiful shoes and objects in the world: Hermès and Church's. For leather and fashion, I like timeless things. I think the seasonal nature of fashion has to change though, I don't think that people from now on will be working that way. Things that last a long time is what I really want now."
Americans
"I can't wait to have my bloody shop open in New York. Just opposite men's Hermès on Madison. It's the first time in my career that I'm in a location that's commercial. If we're lucky we'll open in April or May. New York is always going to be New York. Somehow Americans have this incredible tradition of going out and buying no matter what, unless it's something like now with lockdown. But I love the American spirit, I understand how they function quite well as I've spent much time there. Americans are like a phoenix, they manage to [come back] from anything."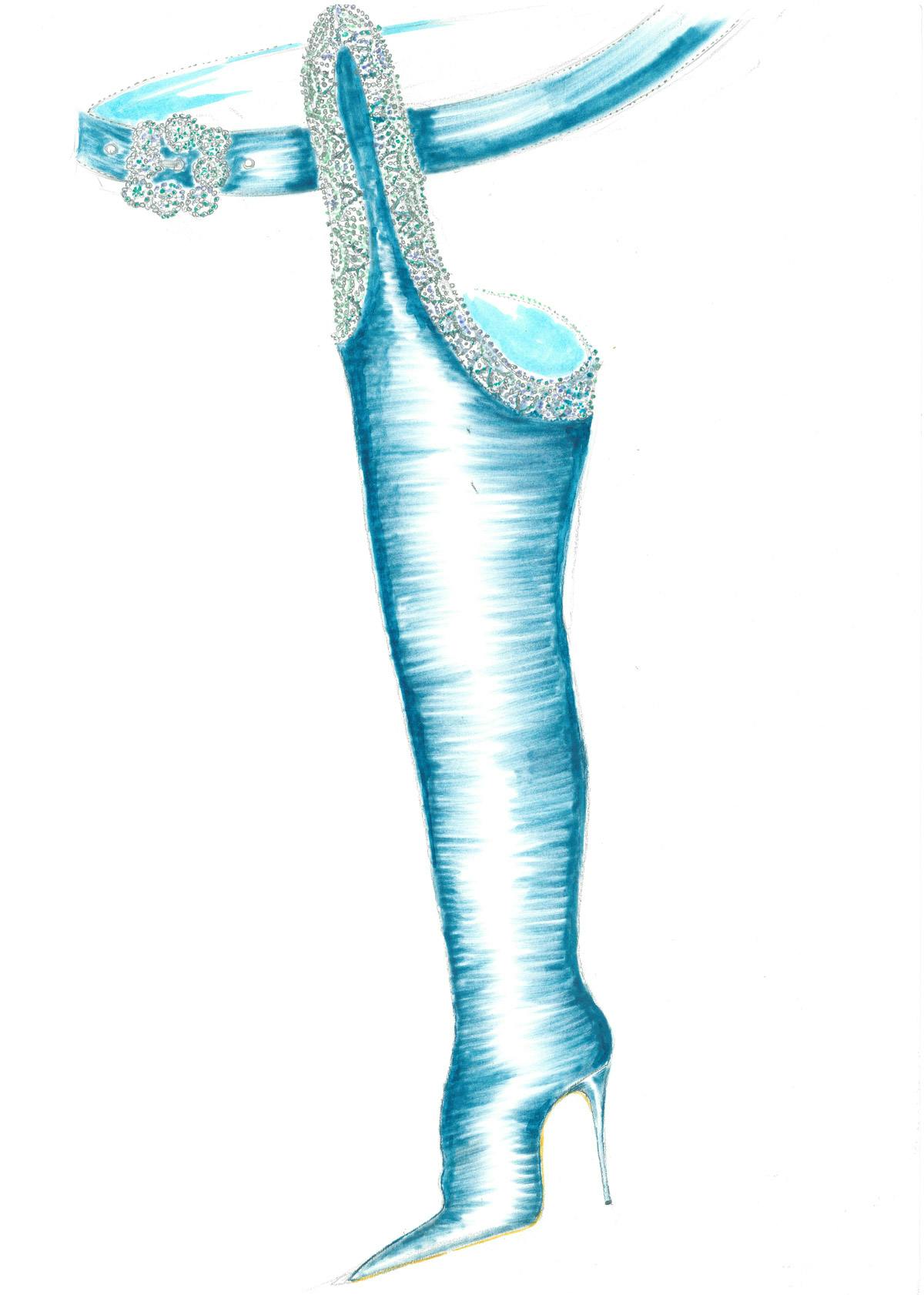 Working with Marc Jacobs
"Marc Jacobs is wonderful. I did two collaborations with him when he was young in New York. It was fun. I think it was the 1980s or 1990s. I've always worked well with American designers. He's [always] understood what's happening in America. With [Louis Vuitton] he did it in France, but I don't think people appreciated it there. The atmosphere that Marc Jacobs created was utmost fantastic."
The Greatness of Grace Wales Bonner
"I adore Grace Wales Bonner. She has a pure sense of what she believes in, she does. It's extraordinary. You can see her pieces have a life and will last a long time. You don't forget those pieces. In a strange way this flair reminds me of Tina Chow when she used to come to me for shoes. She collected the most fantastic Poiret and most divine Issey Miyake. She would wear a Chanel dress from Karl, and then she converted into herself. That's what I call style. And Grace has got that same kind of certainty of what she wants. She's one of the designers who's going to be incredible."
His Film Obsession
"Going to the movies is my religion. When I was younger, I used to go to Electric Cinema in Notting Hill in London like three times a week. It was like an addiction to me. Now I don't go to movies as I don't have the time. Everything has also been dissipated. Everybody is streaming things."
Predictions Post-Covid
"In Mid-Century America and Europe, everything was so beautiful. Between the two World Wars, people invested in two things: their houses and their clothes. It's a different period now, but I would love to be able to capture this thing again in my work, thoughts, and in life."
Experience the full story and others in HIGHStyle, a print magazine by Highsnobiety available on newsstands and the Highsnobiety shop now.