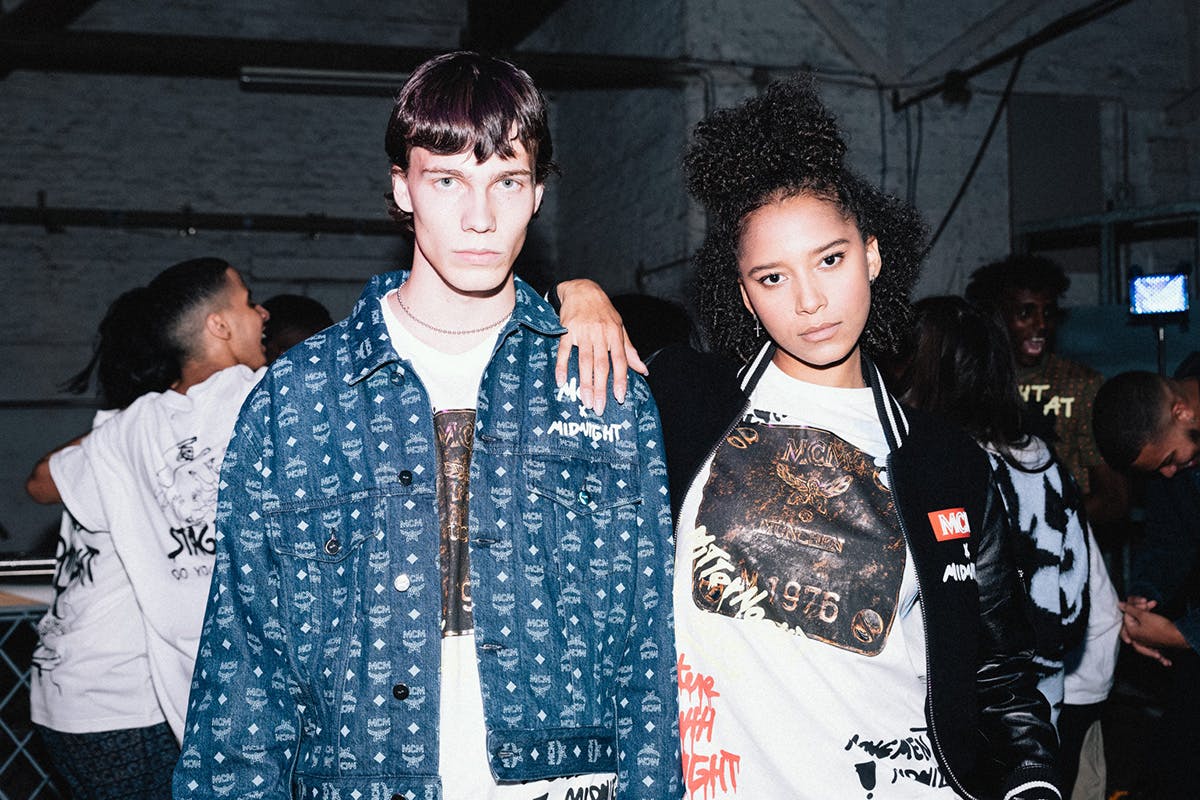 As recent style coverage attests, we are living in the era of en masse collaboration. From LEGO x Levi's to Supreme x The Smurfs, brands are pairing together in unexpected ways that is not the exception to the rule, but the norm.
The latest effort comes from MCM and the announcement of its Global Creative Platform. The initiative aims to uplift the collaborative process by implementing more sustainable methods to create new product (see the upcycled tees below) and offset the industrialization of fashion by encouraging artisanal techniques such as the kind used by German streetwear label Midnight, the first brand to inaugurate the new collaborative platform.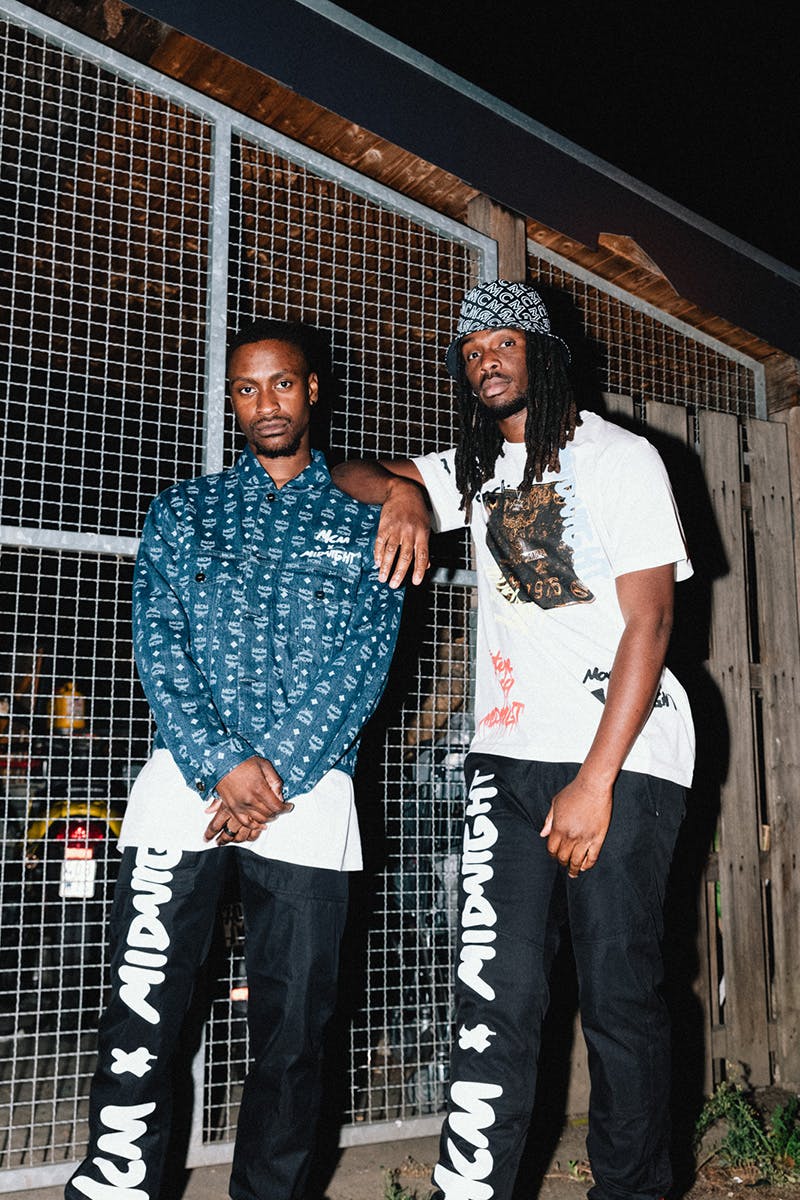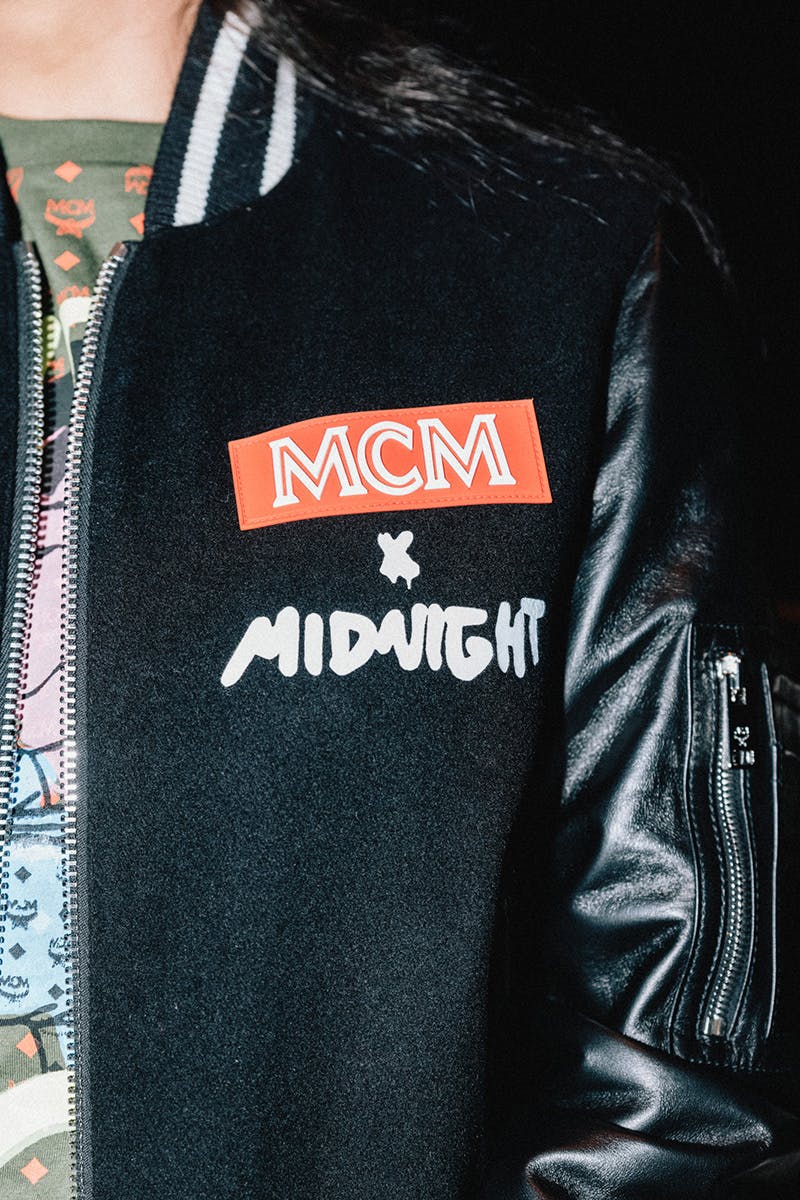 "This project is about dialogue," MCM's creative director Dirk Schönberger tells Highsnobiety, "We will invite designers, artists, musicians but also creatives from the tech world to start a conversation with us – and eventually make it into a product. Maybe it will be an image, a story, or a video. I want interaction between them and me and the brand. The time of making a collection or an image through a one-way conversation is over."
Midnight was founded in 2016 by Can Demirezen, and gained traction when his hand-painted vintage denim jackets generated a small but dedicated enclave of followers. The pieces designed for the MCM x Midnight drop include unique hand-painted items such as graphic tees, pants, and denim and varsity jackets.
"At Midnight, the clothes always tell a story and with the MCM x Midnight collection I wanted to tell a story of the future" Demirezen explains. "The kissing artwork represents a girl symbolizing the present while the AI is inspired by the future hugging each other at midnight at MCM. This is how I imagine the future, a future where people will choose clothes according to what they stand for. This is how I imagine a future with MCM."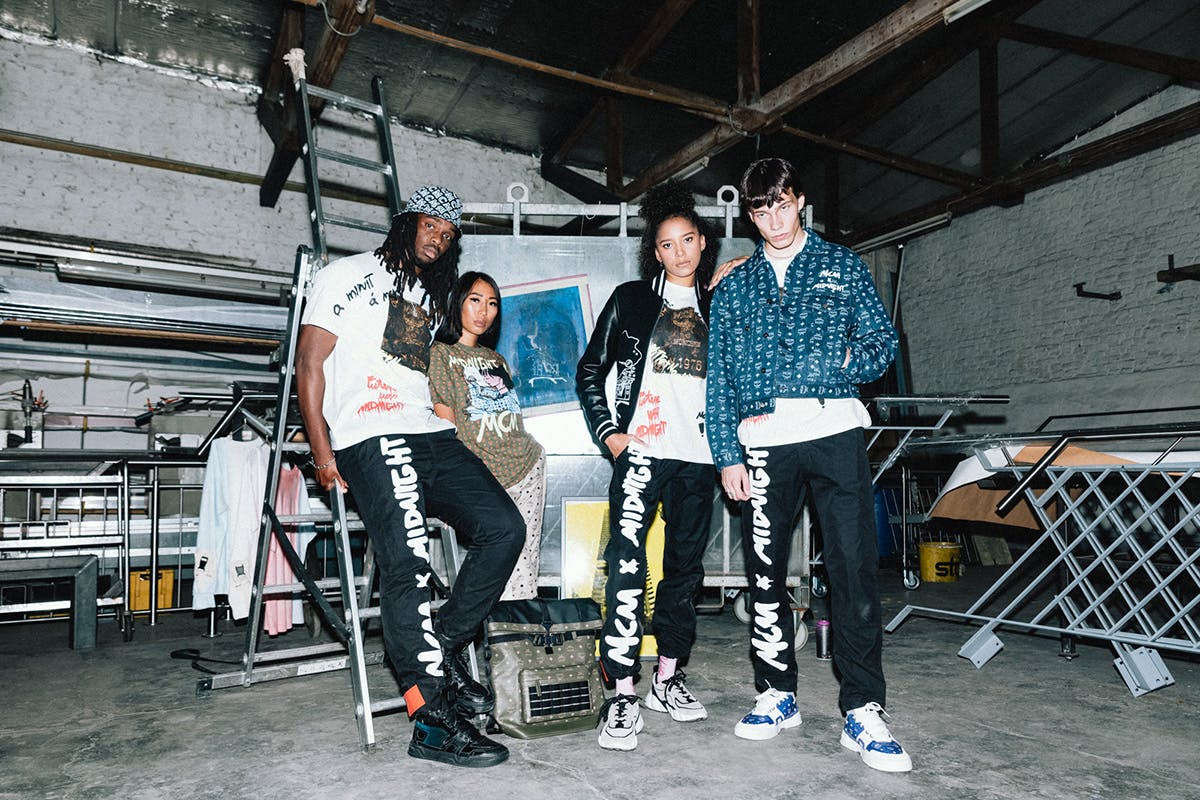 The MCM × Midnight collection will be exclusively available in MCM Flagship stores in Berlin, Frankfurt and Munich as well as online from October 2.