Mobility is the motto for MCM. Jumping, running, traveling, whatever it may be, MCM wants to make sure that you can do it all — with that added luxurious touch of course.
With a sharp focus on how its products can offer maximum movement, every season MCM highlights the aspect of hands-free luxury in the form of a creative content story. Last season the brand explored this theme with director and photographer, Stini Röhrs, and this year it's back with an exciting new narrative.
Teaming up with female-run creative studio The Rats, MCM unveil "DON'T TRY THIS AT HOME", a visual story that injects the energy and movement of Spring into a hybrid realm of the real and digital world.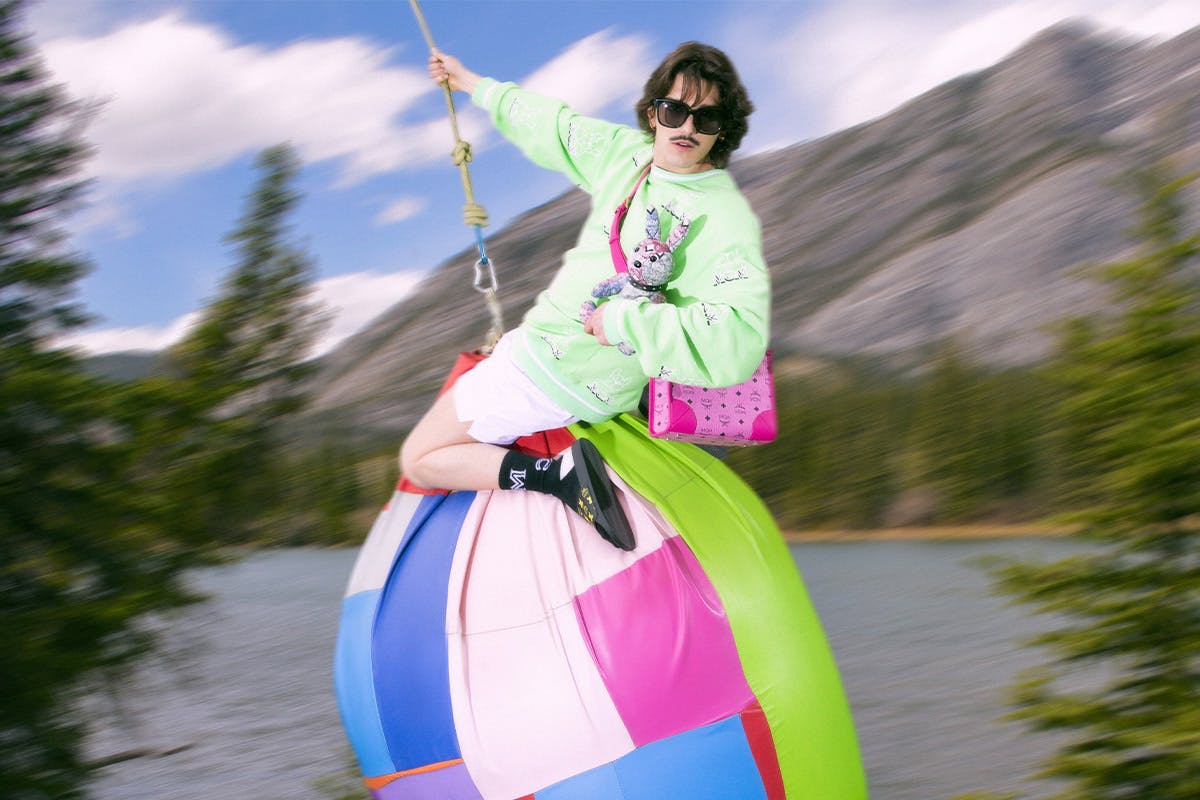 The Rats is a Barcelona-based casting and talent agency run by Ángela Huete and Sandra González. Born out of the need for an improved and up-to-date sense of creation, The Rats is in touch with a pulse of new talent, setting a fresh visual perspective on content. Giving a platform and voice to individuals from a wide range of artistic fields, the agency is keen on connecting unique talent with brands like MCM.
In "DON'T TRY THIS AT HOME", we see the models (complete with MCM accessories) superimposed into surreal situations, from scaling walls and riding a cow, to scootering atop a moving train and walking like a tightrope on an electricity wire. Contorting our perception of reality, the scenes play with our minds and highlight the flexibility and fluidity of human movement.
Like rats in the real world, The Rats is made up of a tight-knit network of people. These urbanites take care of each other, moving around easily and using their flexibility to survive against all odds and conquer new heights within the fashion and art world. Thanks to houses like MCM, creatives like The Rats get to add their flair to brand stories in an exciting, new way.
Find out more here.