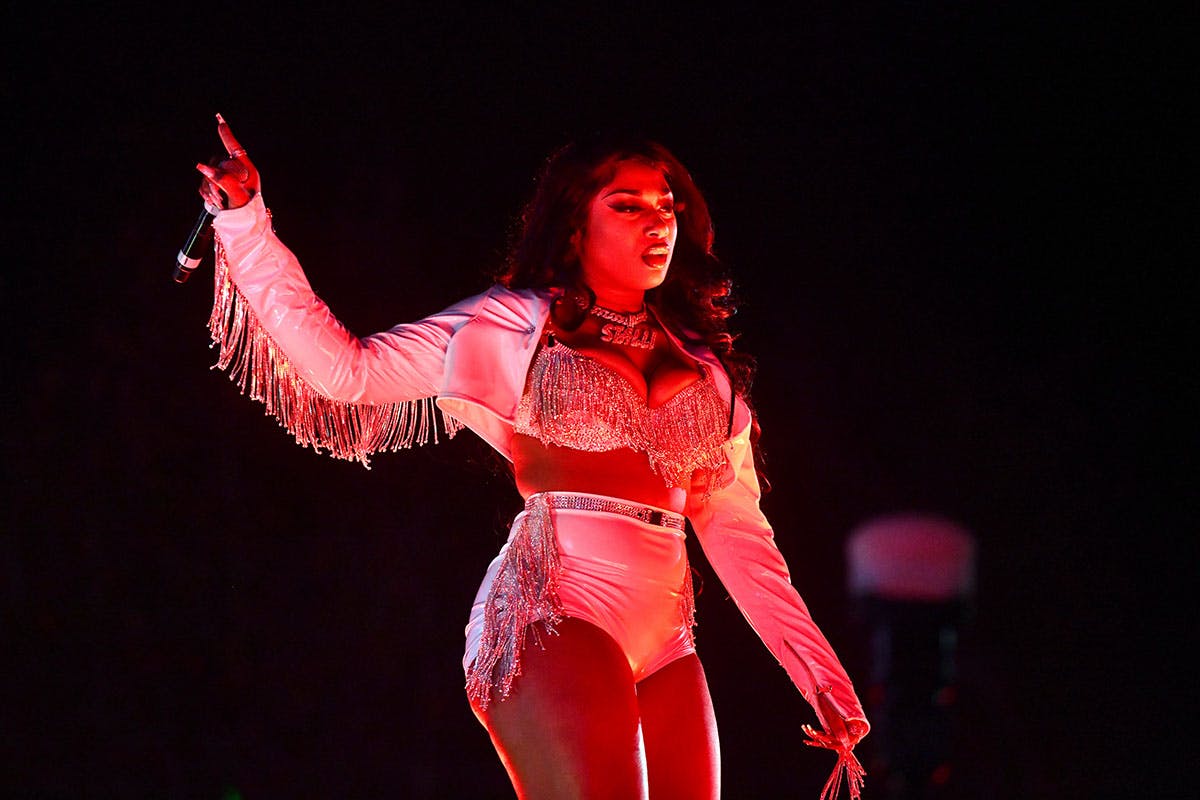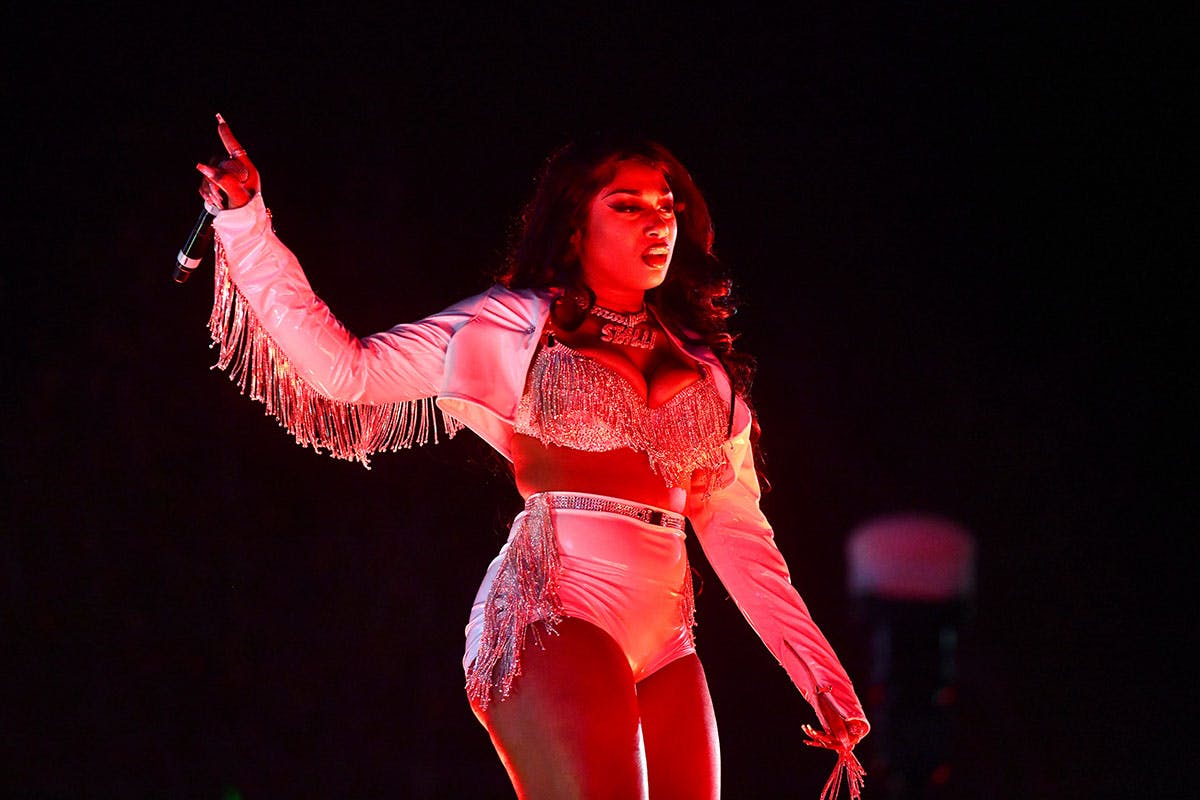 When news broke last week that Megan Thee Stallion had been shot in the foot by Tory Lanez, her alleged boyfriend, while leaving a party — complete with a viral video of Stallion limping from a vehicle — public reaction was disheartening, to say the least. The trend of turning Megan's trauma into like-bait and meme fodder shows a worrying truth about how unprotected Black women are.
Within hours, news of the shooting was followed by memes, particularly on Twitter, making light of the events. Celebrities such as 50 Cent, Draya Michele – a Black woman herself – and Cam'ron, piled on the taunts. In response, Megan posted a heartbreaking tweet, writing, "Black women are so unprotected & we hold so many things in to protect the feelings of others w/o considering our own. … I'm real life hurt and traumatized."
Meg's statement harks back to the famous Malcolm X quote: "The most disrespected person in America is the Black woman. The most unprotected person in America is the Black woman. The most neglected person in America is the Black woman."
The insensitive videos, dialogue, and memes created at the expense of Megan Thee Stallion reveal that what Malcolm X said in 1962 is still very much the case. The lack of compassion and accountability in addressing the very real and very public trauma experienced by a Black woman is especially concerning in this climate.
Peaceful protests have spread across the world – set off by the murder of George Floyd, a Black man – shining a light on the deadly violence that Black people face on a daily basis at the hands of law enforcement and across society. In the meantime, the urgency for justice and safety around Black women and girls like Oluwatoyin "Toyin" Salau and Breonna Taylor is moving at a snail's pace.
The discourse surrounding Megan's shooting highlights just to what extent violence against women, especially Black women, is overlooked and pacified to the point of ridicule. Several comments and memes across social media are even using tropes of victim-blaming.
For instance, one user, who was far from alone, wrote, "If you dated or hung around a better class of men then horrible things wouldn't happen to you. Black women are targets in this world but a lot of black women love to talk about toxic black guys but never talk about how they love toxic black guys."
Elsewhere, users have subverted Megan's iconic "Hot Girl Summer" phrase into "Shot Girl Summer."
These are just a few of the thousands of insensitive responses to Meg's shooting. And yet, in the age of canceling, little to nothing has been said in reproach of Tory Lanez, who ended a domestic dispute by shooting his partner. This week, Ebro Darden was one of the few celebrities to publicly decry Tory's actions.
This begs the question: would we speak of a white woman the same way if she was the victim of domestic gun violence? And how would we treat the male perpetrator of such violence?
If we can learn anything from Megan Thee Stallion's trauma, it is that the conversations you're having on public platforms, as well as in private, perpetuate and normalize violence against not only Black women, but Black people, and degrade the progressive anti-racism movements of the past, present, and future.