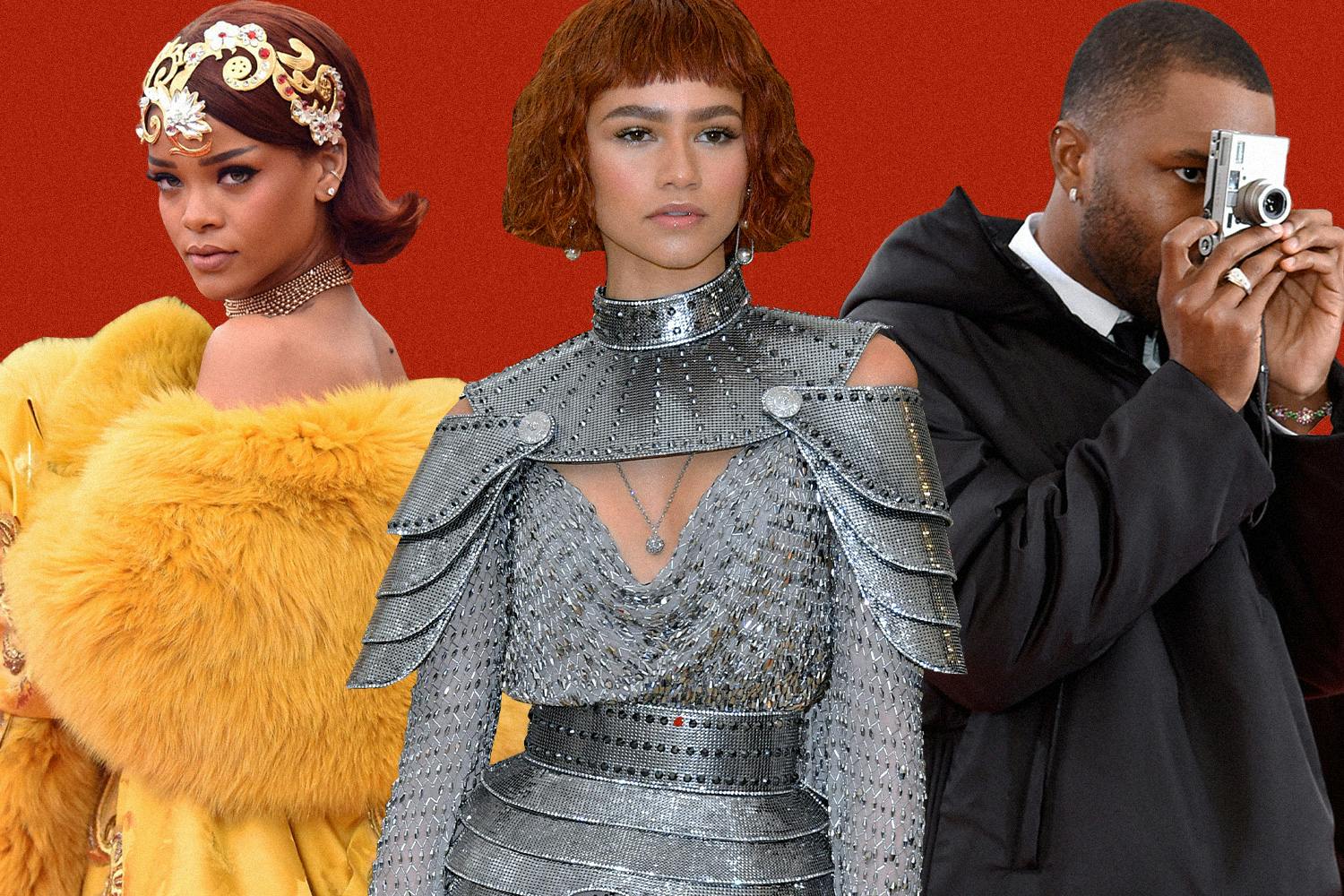 With the 2021 Met Gala finally taking place today (not on the first Monday in May, but on the second Monday in September), we're gearing up to see the red carpet and all the looks – both good and bad – as well as the exhibition inside the museum.
Every year the Met Gala brings some of the most memorable looks, and the event is undoubtedly one of the more exciting nights for fashion. This year, the theme is "In America: A Lexicon of Fashion, " and sets out to celebrate all that American fashion has brought to the table throughout history. The museum's curator Andrew Bolton has spoken about the importance of American designers' responses to social and political movements recently, and their work to drive inclusivity to change the industry.
Ahead of the anticipated red carpet, I set a challenge for the Highsnobiety Editorial Team. Think Fantasy Football, but for the Met Gala.
I had members of the team choose five potential attendees (without us actually knowing who will be attending), to see who'd be able to nail down some of the night's most memorable looks. Of course, names like Rihanna (aka. Queen of the Met Gala) came up multiple times, as well as Zendaya, who with the help of image architect Law Roach, never fails to serve a look.
Going in blind, we're publishing our picks and will later rate each look between one and five, to figure out who will be the ultimate winner of the Highsnobiety Fantasy Met Gala. If you'd like to join in, tweet us your five picks at @highsnobiety.
Dre Rojas, Social Media Director — Megan Thee Stallion, Frank Ocean, Playboi Carti, Rihanna, Kerwin Frost
Christopher Morency, Editorial Director – Lady Gaga, Rihanna, Bella Hadid, A$AP Rocky, and let's add Addison Rae for some chaos.
Alex Pauly, Style Writer – Megan Fox, Zendaya, Marc Jacobs, Adam Driver, Zoe Kravitz
Tora, News Editor – Lil Nas X, Billie Eilish, Evan Mock, Naomi Osaka, Anya Taylor-Joy
Sam Cole, Associate Writer – A$AP Rocky, Rihanna, Maisie Williams, Frank Ocean, Zendaya
Check back here post-Met and we'll be going through all the looks you need to see – as well as the once we could've lived without. Who are your picks?