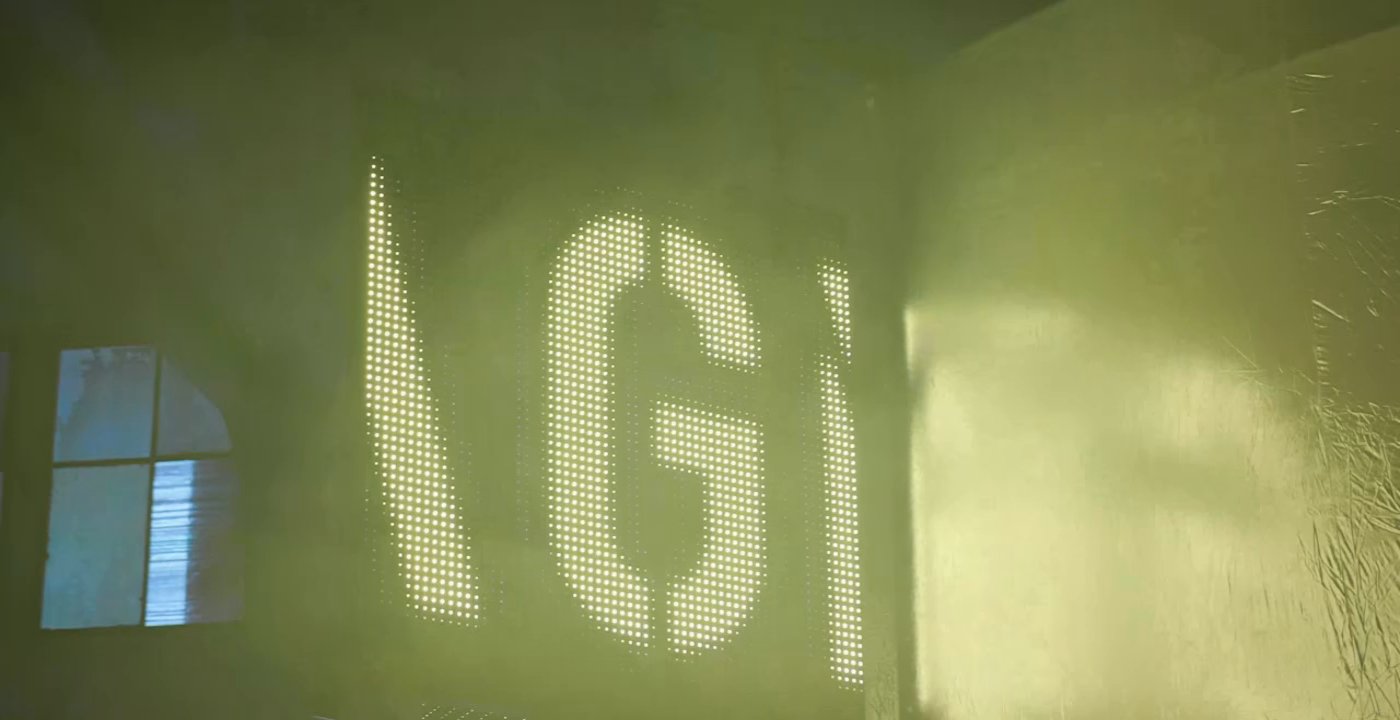 This piece appears as part of "Not In Paris," an online exhibition hosted and curated by Highsnobiety. Head here to see the full series.
Hiroshi Fujiwara's love of music is well-known, but ironically, the venerable Japanese design veteran behind fragment and GOODENOUGH hasn't been to a concert in well over 30 years. The last one he admits to going to was a show by Ukadan, a popular Japanese blues band. But of course, with the Covid-19 pandemic still prohibiting mass gatherings around the world, it doesn't look like anyone will be attending a concert any time soon.
But even if Fujiwara isn't heading to any stadium shows, music still serves as a huge well of inspiration for him. Several of his recent collaborations with Moncler have referenced being part of a band, or the crew that tours with one. That, and he admits to having somewhere around "tens of thousands of songs" in his digital collection. Surprisingly, instead of arranging them into playlists, he prefers to let the AI be the DJ and usually plays his expansive catalog on shuffle. It's an experience that lets him jog his encyclopedic memory.
"I am aware of what I play even though they're played on random," he says. "Sometimes a tune would play that makes me feel nostalgic or think of songs I haven't heard in a while."
When he does make playlists though, it's usually so he can sonically document the passage of time. He curates music according to the year it came out, not necessarily so he can play it, but so he can "carbon-date" his references. So far, his 2020 playlists includes eclectic artists like avant-garde pop sensation Billie Eilish and psychedelic soul band the Black Pumas.
In many ways, Fujiwara's approach to making this collaboration takes the lessons he learned as a DJ and assistant stylist and synthesizes them in a new way. It's a unique approach that involves not just digging into Moncler's physical garment archives, but the expansive archives of Fujiwara's own mind. To acquire a better sense of Fujiwara's DJ-like approach to collaboration, we joined him for lunch at Fiorentina — appropriately enough, an Italian café located in Tokyo's Grand Hyatt — to ask him about the similarities between curating a playlist and curating a collection.
Moncler Genius, Moncler Genius
Moncler Genius, Moncler Genius, Moncler Genius
Moncler Genius, Moncler Genius
Moncler Genius, Moncler Genius, Moncler Genius
Moncler Genius, Moncler Genius
Original text by Yoshitaka Yamato.
Translation by Ribo Azumaya.
I understand this collection is inspired by an album cover?
Yes, it's inspired by Kool & The Gang's Love & Understanding. It's an album I love that contains a song that I particularly like. I was thinking of ideas for the backprint and thought of the song that I liked, which also had a great album cover. I had a conversation about how great it would be if we can work with the original photography. I really did not think that we would be able to use the original photo.
Did you already talk to Moncler about doing a music-inspired collaboration? It wasn't like we had a theme or a specific idea with a set look. On top of designing, there's a process of selecting and dissecting things that cross my mind. I put things together that come up in my head.
So, you don't necessarily start with concrete ideas when you come up with concepts for collaborations. That's correct. That's generally how my path has been until now.
You're a DJ, right? Are there any similarities between making edits to collections and creating playlists? They're similar for both music and fashion in that I pull them out of the archive from my head. If possible, it would be ideal to mix those with new ideas in an appropriate way.
So, creating something involves pulling references from the archive and simultaneously learning about new technology? Yeah. When I began my relationship with Moncler, the first thing I wanted to see was the archive to see what I can do in the present.
How do you choose what to reinterpret from the archive? Can you describe your creative process? A split second decision: Like it or hate it? [Laughs] I'm not the indecisive type.
How do these pieces go from inspiration to collection? It must be hard to narrow it down. What I select won't always line up [as a collection piece]. From there, other designers and Moncler staff expand and develop upon those ideas. There may also be a request from the Moncler side to expand upon something, which I'm always flexible to explore. This way, we all work together to create. We might repeat something, or re-release something from the archive if the timing is right.
Were there any design concepts that didn't make the final cut? Actually, I'm not sure what went into production and what was released. I sort of forgot about it...so I don't really know. I'm pretty decisive — so if something can't be done, I tend to just move on to the next thing. I'm the type to keep it moving forward. If something isn't working, I don't dwell on "why? and move on.
This collection's theme was "New Standards." That can apply to classic songs as well as classic clothing. Well, there really isn't a theme. I'm just doing what I always do. From the start, I have made what I like, what I would actually wear, and what is right depending on the occasion. I try to incorporate the theme or promotional phrases somehow, but to be honest, I'm not thinking about that at all. At the moment, I just create what I want to wear. I think that if you are a designer creating a collection for men or women specifically, a theme is necessary as it becomes the driving force behind the creation. But in my case, I'm just making things that I would wear myself in the moment — but I'm not really a designer.
I think everyone wants to understand your "in the moment" ideas. You're very elusive and it's hard to grasp that concept. I can't really explain it. All I can say is that I have an archive of ideas reserved inside me. I think to myself: "I really like this" without really giving it much thought. I can be watching YouTube or something and come across ideas that connect. I start thinking about things that have happened in the past, or a time when I was watching a film and wondered why a specific font was chosen. I look back at these moments and I pick up on ideas. I talk about these things with the people that I collaborate with and things develop from there.
Do you usually pay close attention to fonts and graphics? I do.
If you don't consider yourself a designer, how do you work with design teams at labels like Moncler?
Collaborations for me are something that makes sense. I'm not pushing things onto anyone, nor am I making anything. I add a bit of an idea and inflate it. I'm not able to create things from scratch like how a designer would. The process works out in that sort of way. I think there is a good balance and relationship between the Moncler design team and myself. It works for me, and I hope they're on the same page.
Can you elaborate on your editing process for a collaboration? Is there another word you would use instead of "editing?"
Maybe "styling" or "DJ-ing" are the closest things. In the publishing world, there are authors who write books and editors who edit them. Similarly, there are designers and stylists. Musicians and DJs. I am more of a stylist and DJ, and have always been in this position.
I started as a DJ and I used to assist in styling. Even with music, you can blend songs that you want to listen to in that moment with songs that you already like, mixing together your old archive with new things. With clothes, you might pair a classic sneaker with a new leather jacket. For this collaboration with Moncler, we are mixing together different elements in the way I always have. I suppose "collage" is more accurate in describing my work style.
7 Moncler Fragment Hiroshi Fujiwara releases globally on July 2nd.
Are you also "Not In Paris?" Not to worry, you too can join in on the non-gathering with our exclusive set of merch. Shop the collection here.